Seattle Avocats > Paris, France > Firm Profile
Seattle Avocats
Offices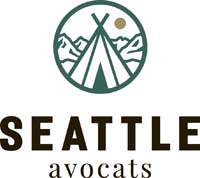 Seattle Avocats
1 RUE AMBROISE THOMAS
75009 PARIS
France
Seattle Avocats > The Legal 500
Rankings
Seattle Avocats
acts as counsel for companies involved in the media and communication sector such as major press groups, television channels, online press editors, platforms, and blog hosts. Its interdisciplinary focus also gives it a keen understanding of the challenges and opportunities faced by the traditional press sector. Led by
Emmanuel Tordjman
,
François de Cambiaire,
and
François Ronget
, the team has developed expertise in dealing with press offenses perpetrated against a person because of their gender, sexual orientation, disability, or ethnicity. 
Emmanuel Tordjman
is noted for his longstanding relationships with leading online newspapers.
Practice head(s):
Other key lawyers:
Key clients
MEDIAPART
CAROLINE DE HAAS
DISCLOSE NGO
SAMIA GHALI
SOS HOMOPHOBIE
SOS MÉDITERRANÉE
COURRIER DES BALKANS
MATHIEU HANOTIN
MARSACTU
TOUCH PAS NOUT ROCHE
LIGUE POUR LA PROTECTION DES OISEAUX (LPO)
OXFAM
EUROPE ECOLOGIE LES VERTS (EELV)
MEDIAN DIGITAL PARTNER
YUKA
POURUNEAUTREPAC
FAIRE EQUITABLE
EMMANUEL AMAR
UNADEV
Work highlights
Advising the non-profit SOS Homophobie with regards to strategic litigation in anti-discrimination cases, as non-profits are legally required to file complaints on behalf of the LGBTQ community.
Advising the newspaper Mediapart on its liability action against the French State following the police search of the newspaper's headquarters in February 2019.
Representing the online newspaper Mediapart and French politician Mathieu Hanotin in a defamation case brought by a presidential candidate.
Seattle Avocats
' practice is led by
François Ronget
, who has a deep insight into the cinema industry due to his in-house experience in a production company, in particular in film financing. The team frequently assists authors with audiovisual adaptation contracts, namely advising Amadou Mariko and Isabelle Sarfati in this respect, but also demonstrates strength in contentious matters.
Practice head(s):
Key clients
BIG NOZE
AMADOU MARIKO
ISABELLE SARFATI
ANGELIN N'BANJUI
SAMI TIGHARGHAR
BERBERE TV
GONK STUDIO
FAVOLA FILMS
GHWA PRODUCTIONS
THE MEDIA COMPANY
PRET A TOURNER
15 PRODUCTION
WONDERSTUDIOS
Seattle Avocats
Seattle Avocats
Practice head(s):
François Ronget; François de Cambiaire
Key clients
YUKA
MJA LIQUIDATOR/NAOS ACCAMAS
EMMAUS FRANCE
MEDIAN DIGITAL PARTNER
INVESTORS IN BIOCBON
INVESTORS IN NOVACCESS
INVESTORS IN ARISTOPHIL AGAINST CNA INSURANCE
UCB PHARMA
ITF C/ XPO (DUTY OF VIGILANCE)
FONDATION CEMAVIE (CREDIT MUTUEL)
PARTI SOCIALISTE (FEDERATION DE SEINE SAINT DENIS)
RIVINGTON
SEMEC (PALAIS DES FESTIVALS ET DES CONGRES DE CANNES)
62 INVESTORS IN ARISTOPHIL
INVESTORS IN APOLONIA
COMMUNE DE PONTAULT COMBAULT
COMMUNE DE PLAISSAN
ECOLE MIROIRS CITOYENS
COLLECTIVE OF 150 CONSUMERS AGAINST THE ONLINE SHOP PEMIBLANC / ELECTROSIGMA
SHERPA & LES AMIS DE LA TERRE
VENDOME REM
AZEA IMMOREC
PSC
BAALBEK MANAGEMENT
BERANGER
CHATENET
EELV (EUROPE ECOLOGIE LES VERTS)
Work highlights
Representing UCB Pharma as a defendant in 15 medical liability claims (the 'Distillbène' cases).
Representing Fondation CEMAVIE in a dispute with a construction company and its subcontractor due to several defects in the building of a retirement home.
Representing 15 French municipalities (including Grenoble, Nanterre, Bayonne), region Centre Val de Loire and 5 NGOs (France Nature Environnement, Notre Affaire à Tous, Sherpa, Les EcoMaires & Zea) challenging the French global oil and gas company Total, for its failure to adequately respond to the climate crisis.
Seattle Avocats
Practice head(s):
Emmanuel Tordjman; François de Cambiaire; Maud Touitou
Key clients
ANTICOR
INVESTORS IN MARANATHA
INVESTORS IN BIOCBON
EMMAUS FRANCE
MEDIAN DIGITAL PARTNER
ADICS ASSOCIATION (FOREX VICTIMS)
ELECTRICITE DE FRANCE (EDF SA)
CENTER FOR DEVELOPMENT AND ENTERPRISE (CDE)
62 INVESTORS IN ARISTOPHIL
UNADEV (UNION NATIONAL DES AVEUGLES ET DEFICIENTS VISUELS)
SOS MEDITERRANEE
OFFICE FRANCAISE POUR LA BIODIVERSITE
INVESTORS IN APOLLONIA
SAMANTHA BUIGNE
SEMPAP (PARIS CITY)
MEDIAPART
METROPOLE DE ROUEN
Work highlights
Represented the interests of EDF as a civil claimant in the 'Mallay' corruption scheme.
Represented the Center for Development and Enterprise (CDE), a former European institution in charge of financing development projects abroad, in proceedings against its former director for corruption charges.
Lawyer Profiles
International Capabilities
Clients: 
SEATTLE AVOCATS has a strong international presence through its clients and cases, and in particular:  
H

as been collaborating for four years with an American NGO 

(MIGHTY EARTH) 

also present in 4 European states (France, UK, Germany and the Netherlands) on issues of deforestation, agriculture and environmental and climate protection. Within the framework of this collaboration, we 

assist and represent

 a group of organizations representing the indigenous peoples of the Brazilian and Colombian Amazon and French and American NGOs in order to impose on the CASINO Group measures to stop the deforestation resulting from its activities in Brazil and Colombia

;

 
A

dvises a large American foundation, created at the initiative of the singer STING, in order to reinforce the representation of the Amerindian populations of French Guyana

; 

 
Advises the International Transport Workers' Federation (ITF), based in Montreal and London, in the defense of its interests in France and beyond (United Kingdom, Spain, Belgium, Italy and United States)

;

 
Assists and advises a major Belgian pharmaceutical company (UCB Pharma)

 and a Swiss environmental company (Norco)

 on 

their

 activities in France

;

 
advises one of the largest groups in luxury distribution (BLUEBELL) on all Asian territory

; 

 
Assists and advises 

an English car company (Lotus cars) and a

n English

 distribution company

 (Oxygen)

 in various commercial disputes

;
Assists a large French company specialized in environmental services in the context of corruption proceedings for acts committed in the Caucasus region; 

 
Assists and advises journalists who are members of the European Investigative Collaborations (EIC) network;

 
A

lso assists a large number of individual clients throughout Europe and the world (Belgium, Switzerland, Hong Kong, United States…).

 
Our team and networks: 
Our team is composed of 14 lawyers, most of whom have studied abroad (Qatar, Togo, Egypt, Spain, England, Scotland, United States…), mostly fluent in English and Spanish, and we regularly welcome foreign trainees (currently a Brazilian trainee). 
Sébastien MABILE is a lecturer in international environmental law for many foreign students of the Paris School of International Affairs (PSIA) of Sciences Po in Paris, and of the Master 2 of International and European Environmental Law of the University of Aix-Marseille. 

 

François de CAMBIAIRE is a lecturer at ESSEC

 

business school

, ranked 3

rd

 in the Financial Times 2020 Masters in Management ranking

.

 
We regularly collaborate with organizations established abroad:  
Me François de CAMBIAIRE with the 

International Human Rights Committee

 

of the 

American Bar Association (

webinars and book project to be published in 2021

 

on duty of 

diligence

 and 

corporate accountability

) 

;

 he is also member of

 the European Center of Economic Law of ESSEC,

 

Me Sébastien MABILE with the IUCN World Commission on Environmental Law.