Ulises Cabrera > Santo Domingo, Dominican Republic > Firm Profile
Ulises Cabrera
Offices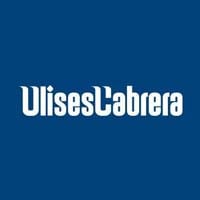 Ulises Cabrera
AV. JOHN F. KENNEDY NO. 64
SANTO DOMINGO
10514
Dominican Republic
Ulises Cabrera > The Legal 500
Rankings
Ulises Cabrera
has longstanding experience of advising local and international clients on corporate matters, including M&A, foreign investments, corporate finance, regulatory issues, and agency and distribution contracts. Notable areas of expertise include the financial, technology, healthcare and manufacturing sectors. Founding partner
Ulises Cabrera
 leads the team alongside managing partner 
José Cruz Campillo
, whose practice covers foreign investments, free trade zone matters and agency and distribution law, and
Mónica Villafaña
, who advises on a wide range of commercial contracts and corporate transactions, as well as competition law.
Practice head(s):
Monica Villafaña; Jose Cruz Campillo; Ulises Cabrera
Testimonials
'Ulises Cabrera has been able to put together a team of very talented young lawyers and some experienced practitioners. They keep their clients up to date on their specific cases. I think that collaboration and strategic thinking are the major traits of the firm.'
'The lawyers at Ulises Cabrera work as a well-synchronised team and stay up to date on clients' cases.'
'Ulises Cabrera has a good team of professionals who are ethical and committed to the well-being of their clients. They project an image of prestige and we understand that their services are highly valued in the Dominican market.'
'The relationship with clients is highly personalised and the analysis they carry out of the legal situations that arise gives us a lot of confidence, as well as providing absolute peace of mind with their opinions. I feel absolutely confident in the work carried out by Ulises Cabrera.'
'Mónica Villafaña stands out for her absolute commitment, capacity to handle complex cases and quick responses. Monica is up to date with the socioeconomic and political situation of the country, so her legal analysis includes these aspects as well.'
'The UC team is solid and knowledgeable about the subject area. They are not limited to the letter of our requests – they always go further and add value to the final result.'
'A very professional team, with vast experience and knowledge of corporate and commercial matters. Their follow-up on our cases is worthy of praise, as well as the kindness and good disposition of the team members.'
'Ulises Cabrera's great experience and seniority, as well as his affable approach and good sense of humour, have been key factors in our relationship of more than 40 years. Monica Villafaña is an excellent professional and an expert in the business and corporate arena. Her incorporation into the firm has been essential to complement the offering of world-class legal services.'
Key clients
Acquire BPO
Amiko Capital Humano BPO
Asociación Popular de Ahorros y Préstamos (APAP)
Bellón
Carefusion DR
Caribbean Liquid Sugar RJH
Continental de Negocios (Grupo Familia)
Dufry
Ebanx Holdings
Essential London
Fresenius Medical Care Dominicana
Fresenius Medical Care Panamá
GlaxoSmithKline República Dominicana
Holsum de República Dominicana
Inaru Valley
Siemens Energy
Siemens Mobility
Zona Franca Las Américas
Work highlights
Advised Ebanx on its establishment in the Dominican market.
Advising Inversiones y Negocios on negotiating and drafting contracts for the distribution of international brands Jergens, Palmer's, Ban, Bioré and Curel in the Dominican Republic and Panama.
Advising Inaru Valley on the corporate structuring and establishment of its operations in the Dominican Republic, including obtaining its classification as an export free zone company.
Ulises Cabrera
provides environmental expertise for manufacturing clients, with managing partner
José Cruz Campillo
recently representing a textile company in administrative appeals against fines for violations of environmental regulations. Campillo also leads the team in negotiations of permits with the Ministry of Environment, assisted by
Heiddy Moronta
, who works on all environmental matters at the firm. The pair collaborated on amending a permit for a textile plant, a key element of the plant's environmental plan, as well as renewing a permit for healthcare manufacturer Cardinal Health. The team also assisted multinational environmental consultants with permits to allow them to carry out environmental impact studies for a mining company. Founding partner
Ulises Cabrera
and
Monica Villafaña
oversee work connected to environmental regulations.
Practice head(s):
Ulises Cabrera; Monica Villafaña; Jose Cruz Campillo; Heiddy Moronta
Testimonials
'When the firm takes on cases in this area, it pays special attention to mastering the technical aspects. Deals exceptionallay with regulatory authorities, and we have achieved great results thanks to its assistance and advice.'
'Jose Cruz has been a key player in matters related to this area. The constant follow-up and interest that he puts into each of our matters, make him worthy of our recognition.'
Key clients
Gildan Activewear Properties (Dominican Republic)
Knight Piésold Consultores
Cardinal Health D.R. 203 II
Ulises Cabrera
acts for clients such as Rolex in filing opposition actions against others' trademark applications in order to protect their IP. Protective strategies also include advice on unauthorised use of a trademark for GlaxoSmithKline, filing complaints for damage to the reputation of a trademark and defending clients against annulment actions for non-use. Patents and industrial designs for technology clients are also covered, with practice head
Magdalena Almonte
and associate
Aidaluz Pimentel
providing day-to-day advice to Xiaomi on its portfolio of distinctive signs and filing a patent application for Derrick Corporation, as well as the IP aspects of due diligence as part of an acquisition.
Testimonials
'The firm has the unusual ability to manage legal affairs throughout the Caribbean, which is extremely difficult to find.'
'The team is responsive, helpful and has a great knowledge of its area. They provide quick and efficient solutions.'
'Magdalena Almonte is exceptional; she is a great lawyer, she has extensive knowledge, and she always provides business-oriented approach. We very much look forward to working together with her in the future!'
'Excellent solutions. Follow-up on issues. Good prices. Ability to find solutions to complicated problems.'
'Magdalena Almonte: a brilliant lawyer, with deep knowledge of different matters, excellent handling of the client.'
'The team has deep knowledge of intellectual property matters, good management of trademark portfolios and offers comprehensive advice to its clients.'
'The human quality of the firm's lawyers makes them stand out from other competitors, likewise their empathy with clients.'
Key clients
Grupo Familia
Novo Nordisk A/S
Químicos y Lubricantes, S.A.
Delivery Hero
Xiaomi
Quirch Foods
Otis McAllister
Zhongce Rubber Group Company
Kao Corporation
Altian Pharma
Emcure Pharmaceuticals
Font Gamundi
Brand Leaders
Super de Alimentos
Shenzhen Woody Vapes Technology
Rolex
Roma Prince
Industrias Nigua
Terpel
Premier Electric Japan Corporation
Fundación Juan Bosch
General Mills
Campbells Soup Company
DIDI Chuxing Technology
Bacardi
Vreugdenhil
S.D. Sight Diagnostics
Productos Alimenticios Bocadeli
Spectrum Brands
Work highlights
Advised Delivery Hero on acquisition of verticals of Hugo Technologies.
Represented Rolex in an opposition appeal against the Yarolex trademark application, seeking to declare the Rolex trademark as well known in the Dominican Republic.
Represented Inversiones y Negocios on a complaint before the Department of Investigations of Crimes and High Technology Crimes for unfair competition due to the damage to the reputation of La Garza, the leading rice trademark in the Dominican Republic, due to the dissemination of false news by digital media.
Ulises Cabrera
 is experienced in labour litigation, representing both employers and employees, in addition to handling negotiations with labour unions. The team also advises on a wide range of non-contentious matters, including the drafting of internal regulations and compliance with local labour and social security laws (as well as new health and safety regulations stemming from the Covid-19 pandemic). Founding partner
Ulises Cabrera
 and managing partner
José Cruz Campillo
 are particularly active in labour disputes, and
Monica Villafaña
 advises corporate clients on labour issues. Senior associate
Ramón Lantigua Arias
 joined from the Directorate of Public-Private Partnerships in November 2021.
Practice head(s):
Ulises Cabrera; José Cruz Campillo; Mónica Villafaña; Ramon Antonio Lantigua Arias
Testimonials
'What makes the team unique is its willingness to deal with our cases. The team is fully qualified in all areas.'
'Monica Villafaña stands out for her commitment to cases and speed when dealing with queries.'
Key clients
Coccia Dominicana
Asociación Popular de Ahorros y Préstamos
Acquire BPO
GlaxoSmithKline República Dominicana
Siemens Mobility
Inversiones Manuel Cabrera
Aviam
Cisco Systems
Sabre GLBL
Gildan Activewear
Cardinal Health DR 203 II
Enercom
Inversiones Brytayra
KS Investment
Work highlights
Representing Gildan Activewear in claims brought by the labour union SITRAGIL over the annulment of the membership validation process of SITRAGILDAN labour union, and the annulment of the early termination agreement of the collective bargaining agreement between Gildan and SITRAGIL.
Representing a former employee in a claim against not-for-profit organisation the Mariposa Foundation, seeking an unpaid portion of her severance.
Represented Servicios Integrales Alorfa in a claim brought by a former employee, alleging that the client did not comply with its social security and workplace health and safety obligations.
Ulises Cabrera
counts the Asociación Popular de Ahorros y Préstamo (APAP) as a key client, advising the bank frequently on foreclosure litigation against debtors. The firm represents clients in lawsuits against the Dominican state, defending APAP in a title fraud matter and suing on behalf of land owner SONULI regarding compensation for land affected by road building. The team has also advised SONULI on title and demarcation issues, two areas of which the firm has much experience. Name partner
Ulises Cabrera
leads and
'excellent'
senior associate
Jeanny Aristy Santana
assists in the majority of the firm's matters, which are often for private clients; Cabrera co-led with
Leslie Cabrera
on an individual's sale of lands amounting to 150m sq m.
Freddy Zarzuela
 advises on housing projects, with experience in foreclosure cases.
Practice head(s):
Ulises Cabrera; Leslie Cabrera; Freddy Zarzuela; Jeanny Aristy Santana
Testimonials
'The team has a specialist real estate practice, reflecting extensive knowledge and experience in different cases successfully handled for the company.'
'The constant follow-up of the files and the agility of the administrative and judicial procedures carried out make its legal services stand out in the market.'
'Definitely a benchmark in terms of real estate law and tourism, due to the experience, knowledge and capacity of the team.'
'Jeanny Aristy is a young professional, with an extraordinary capacity for analysis and depth, a good strategist, available when needed, and approachable; Alexis Santil is dedicated to his clients; Luis Calderón is a professional with vast experience; and Monica Villafaña, partner: an excellent professional, intelligent, capable, organized and kind.'
'The evolution and the excellent results to date of the Ulises Cabrera firm's real estate area is remarkable, and it is a transformation that encompasses structure, logistics, and team management; always providing an excellent professional service, marked with the particular seal of the firm, something that always stands out: familiarity. They make up a committed team, well-prepared, and at the same time willing to maintain necessary customer service.'
'They are exceptional people, who provide a quality service accompanied by friendly treatment, a timely service, and an impeccable response. The provision is one of the characteristics that distinguish the real estate team, always being receptive to the requirements raised. Jeanny Aristy: excellent professional and human being, with leadership capacity, highlighting her preparation, organisation in the performance of her functions. Luis Alcantara: excellent professional, always willing to provide a quality service. Alexis Santil: excellent professional, friendly treatment, and notable commitment.'
'The knowledge, didactic capacity and professional behavior of Dr Zarzuela is a highly valued combination of attributes.'
'The service and economic value are unbeatable. The response time is excellent and the quality of the lawyers in the areas that I have received help is very good. I have worked with José Jerez and Jeanny Aristy, both excellent.'
Key clients
ARS Humano
Asociación Popular de Ahorros y Préstamos, S.A. (APAP)
Plasticos del Caribe
Lissette Rey Vilchez
Ruddyard Montas Baziil
Medicalnet
Quicksilver, Ltd
Patricia de Hostos
Shelly Minaya
Sonuli
Work highlights
Assisting Uniplaza Properties in a lawsuit seeking to void its ownership regarding a commercial property.
Providing legal and strategic actions for Rudyard Montas Bazil to prevent the client losing property after a signature was forged and a bank attempted the foreclosure of the property based on the forged document.
Assisting Lissette Rey Vilchez in monetizing her real estate assets that amount approximately 152,837,015 sq m.
Ulises Cabrera
's diverse areas of expertise include disputes relating to forced evictions, licensing contracts, tax collection, public contracting, financial and technology-related crime, and damages claims in the maritime sector. In addition, the team is active in the settlement of disputes involving high-profile families in the Dominican Republic. Founding partner
Ulises Cabrera
, who is noted for his mediation experience, leads the practice with managing partner
José Cruz Campillo
 and senior associate
Ramón Lantigua Arias
.
Practice head(s):
Ulises Cabrera; José Cruz Campillo; Ramón Lantigua
Testimonials
'The firm stands out for its indisputable experience in dispute resolution in the different branches of civil, commercial and real estate law. Ulises Cabrera has a dynamic dispute resolution team, where the experience and joviality of the professionals that make it up converge. They come up with capable and innovative strategies.'
'The team has professional capacity, commitment, excellent service, and resolute, innovative, friendly and close relationships with its clients. In this team I would like to highlight Ulises Cabrera.'
'There is an old expression that indicates that the best lawsuit is the one that is not made. With the mediation of the lawyers at Ulises Cabrera, my conflict could be resolved in a fair and harmonious manner for both parties, thus avoiding an endless litigation that it would end up wearing down both sides. In my opinion, this firm deserves its prestige in this sensitive area by taking care of the interests of its clients.'
'Thanks to their experience, they better understand the subtleties of the cases and they have a different procedure, and this is the additional qualification that I see for Ulises Cabrera.'
Key clients
Antonio P Haché & Co
Asociación Dominicana de Rehabilitación
Asociación Popular de Ahorros y Préstamos (APAP)
Baterías Dominicanas (BateriDom)
EnviroGold (Las Lagunas)
Font Gamundi
GlaxoSmithKline
Inversur
Premier Destination Service
Seguros Universal
Work highlights
Successfully represented EnviroGold (Las Lagunas) in a dispute with the Dominican Tax Authority in challenging a general tax exemption granted under a special concession agreement with the Dominican state for a gold mining project.
Acting for Baterías Dominicanas (BateriDom) in the constitutional review of a judgment handed down by the Supreme Court of Justice in connection with a lawsuit on the wrongful unilateral termination of a distribution agreement.
Acting for Comercial San Esteban (Cosanca) in long-running litigation over the unilateral termination of a fuel transportation agreement with Esso.
Ulises Cabrera >
Firm Profile
Ulises Cabrera was founded in 1966 by Dr Ulises Cabrera, whose trajectory has been devoted to the practice of his profession from his office. Its evolution has turned it into a full-service law firm  that holds consolidated standing and signature both inside and outside the Dominican Republic, leading it to assume a highlighted role in the process of adaptation and evolution of the legal system of the country, as in the cases of the Ley General de Electricidad No 125-01 and the Ley de Registro Inmobiliario No 108-05.
At Ulises Cabrera, we have a strong sense of commitment to the client, which we serve in a personalized, responsible, and efficient way based on agile and timely legal practices. We are mainly sought for our expertise, recognized experience and good will in the legal market of 56 years.
Nowadays, Ulises Cabrera is a solid and institutionalised Dominican law firm, with highly qualified human resources and sticks to the highest ethical standards, delivering efficient and trustworthy services. Ulises Cabrera is a model of excellence in the Dominican legal community. In this way, the experience and know how achieved, the mystique and integration of all the personnel, allows us to assure clients the satisfaction of their legal necessities.
Practice areas: administrative law; anti-corruption, investigations and compliance; antitrust and competition; arbitration; banking and finance; capital markets; corporate and M&A; data, technology and privacy law; energy; environment; insurance and reinsurance; intellectual property; labour and employment; litigation; mining and metals; private equity; project finance and infrastructure; real estate and tourism; restructuring and insolvency; tax; telecoms and media; trade; franchise and distribution; compliance.
Meet The Team(s)
Staff Figures
Partner : 7 Associates : 30 Total staff : 60
Languages
All main business languages
Memberships
IBA (International Bar Association) INTA - International Trademark Association ASIPI
Interviews
José Cruz Campillo, Managing Partner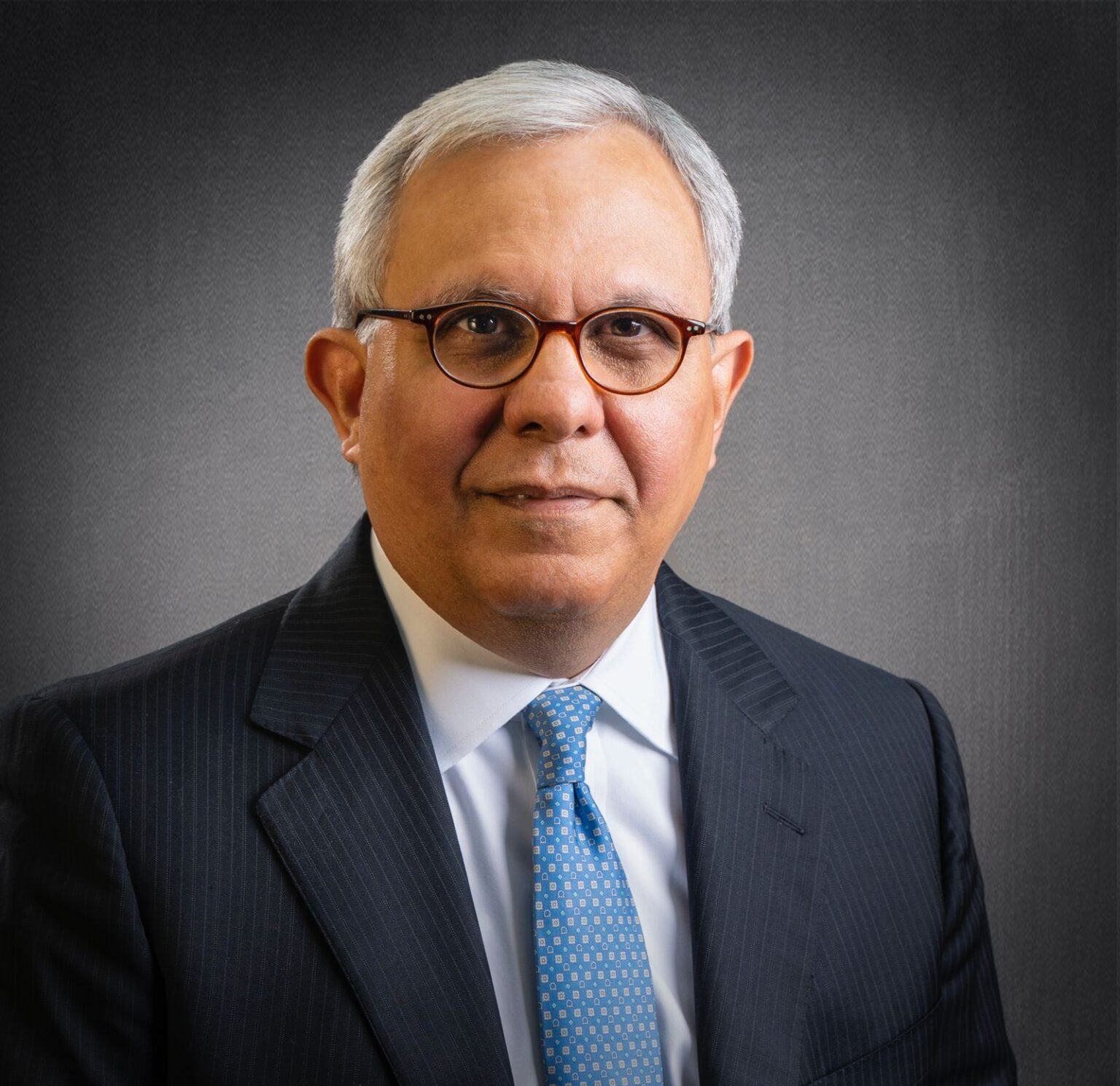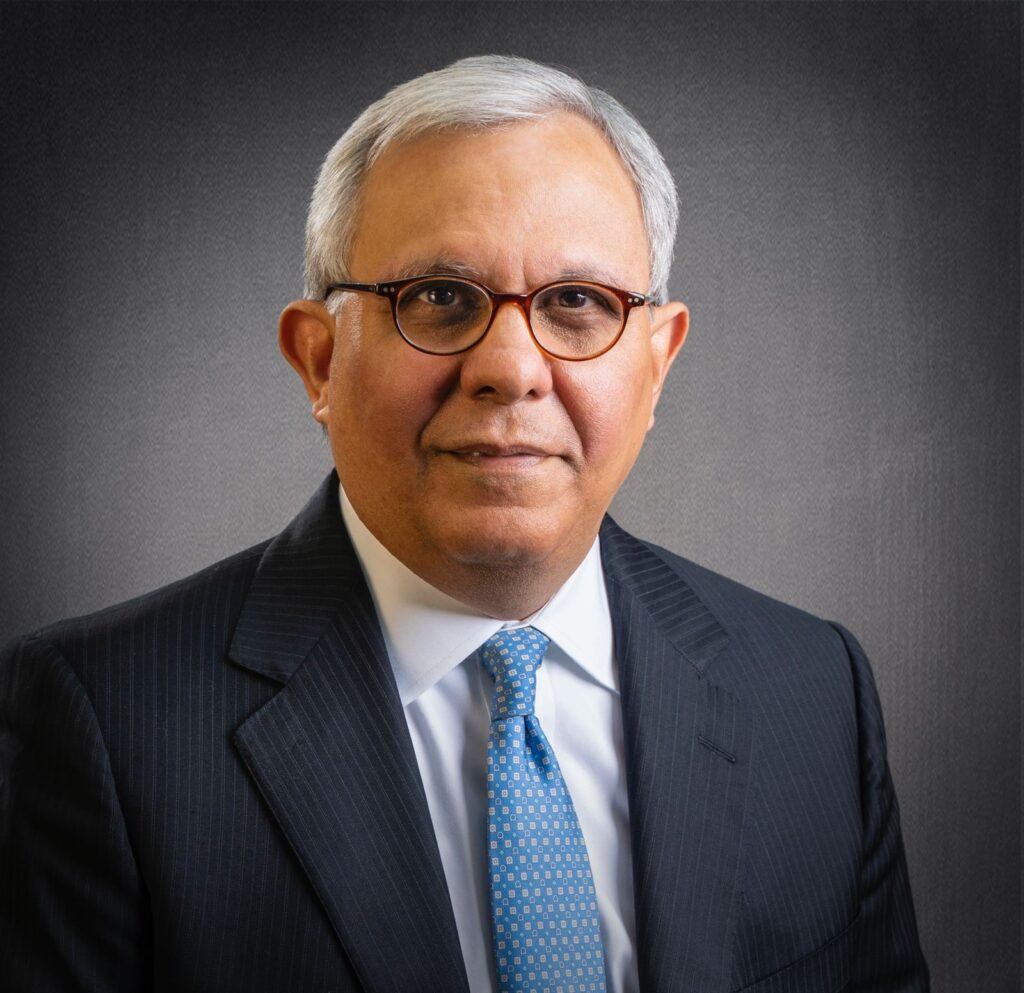 Ulises Cabrera's Managing Partner, José Cruz Campillo, explains the firm's expansion and innovation through the last 3 years.
What do you see as the main points that differentiate Ulises Cabrera from your competitors?
Ulises Cabrera has one of the strongest and most stable work cultures, lawyers seek to come to work to Ulises Cabrera and find career development opportunities that are tailored to the needs of today's market. In addition to this, we have an expanding multidisciplinary team, which lives up to our vision of experience in constant evolution, this allows us to offer a holistic vision to each client according to their industries. Customers get personalized and timely service for every need.
Our team is best known for providing a world-class service delivering expert legal advice with a strong local player skillset. Clients appreciate and value our local insights and the fact that we know how to implement the law, allowing that any transaction flows in the right direction. We also take the time to understand and know the clients' business: we know the law and we know how the business operates, transferring that knowledge to the client in every deal we manage with a critical insight of their own industry.
We are mainly sought for our expertise, recognized experience, and good-will in the legal market since 1966. Clients come to Ulises Cabrera seeking our highly regarded ethical reputation and impeccable track record. Our availability and organized manner to work on matters is also and appreciated trade of the department for our clients.
Which practices do you see growing in the next 12 months? What are the drivers behind that?
Without a doubt, the practices that will experience the greatest growth over the next 12 months will be Real Estate & Tourism (thanks to an arduous campaign to promote investment in the Dominican Republic, as well as strategies focused on the tourism industry), New Technologies and Litigation.
Ulises Cabrera has always had one of the strongest real estate departments in the Dominican Republic, with a wide range of clients and cases, however, these services were never advertised for foreign potential clients, and for the last few years we have been focusing this practice and seeing very favorable results.
Our Real Estate & Tourism team is led by our partner Leslie Cabrera, who has extensive experience in the tourism industry and real estate development with foreign and local companies, likewise, the team is also led by our Senior Associate Jeanny Aristy, who has a multidisciplinary approach to real estate and tourism transactions. Jeanny is a strong player that can advise on environmental matters, permits, litigate, and of course advise on real estate matters.
On the other hand, the litigation practice is one of the most challenging, in a good way, for Ulises Cabrera. Our litigation lawyers have a wide range of cases that require innovative approaches and legal strategies that guarantee favorable results in a very high percentage.
Both departments have shown tremendous growth over the last few years and the team is expanding further into these practice areas.
As for New Technologies, is a consequence of the times we are living. Artificial intelligence, not only in the legal market, but for other industries that remain a relevant part of our daily practice such as banking, health and digital services. We move together with our clients in understanding new technologies as part of the present needs. Our highly regarded IP teams is leading in this effort.
What's the main change you've made in the firm that will benefit clients?
During the last few years, Ulises Cabrera has been strengthening its team of professional qualified lawyers and providing a series of automated legal services. We are retaining and hiring multidisciplinary professionals who are passionate about bringing innovative and creative solutions to our clients. We also had been restructuring the way we present our services and internal processes as part of our new quality services standards; this includes a wide range of LegalTech tools that helps us enhance our internal processes and improving our response times, which is an aspect that clients highlight as positive about our services.
Is technology changing the way you interact with your clients, and the services you can provide them?
The short answer is yes. Unequivocally, the COVID-19 sanitary emergency catapulted the use of technology to never seen levels. Pre COVID-19, Ulises Cabrera took the visionary decision to invest in improving its technology platform allowing associates to work remotely (as if we knew what was coming) and adding technological tools to improve productivity geared to provide cost-effective service. During and post the COVID-19 emergency, Ulises Cabrera continued to invest and to train its personnel in the use of the new technology, allowing us to provide service wherever an internet connection is available. Videoconferences have replaced in a very high percentage, in-person meetings, even traveling, which, again, have helped us provide cost-effective services.
Can you give us a practical example of how you have helped a client to add value to their business?
Ulises Cabrera has been involved in numerous establishments of foreign companies in the Dominican Republic. By understanding the clients' business as well as the applicable regulation, we have been able to assist our clients in creating a business structure suitable for their needs. In that sense, we recently advised a company whose main main purpose is to vertically integrate premium commodities, primarily cacao, enabling farmers to capture 40x the value of the raw crop by operating equitably across the value chain (fermenting beans, refining and producing cacao paste, butter through a premium brand). We have assisted our client in the structuring and setup of its operations in the Dominican Republic. Such assistance has included legal opinions in connection with the most beneficial tax and corporate structure to be implemented, set up of the Dominican branch, obtaining its classification as an export free zone company; as well as drafting and assisting in the negotiations of all the contracts to be executed to carry out our client's operations in the Dominican Republic (farmers, service, employment, real estate, providers, etc.). This representation is relevant given the intricate structure proposed as well as the involvement and benefits that our client will grant to the local cocoa farmers and the non-profit organisation of which the farmers are members.
Are clients looking for stability and strategic direction from their law firms – where do you see the firm in three years' time?
We see Ulises Cabrera to play a role of a business partner to assist clients in strategic decision-making. Clients are looking for stability and strategic direction from their law firms, if you fail on providing these aspects, I can assure you that the clients will change its perception of the firm and will seek another one who gathers these requirements. At Ulises Cabrera, a healthy work environment is vital, our work culture is based on this aspect. If your firm does not have an internal stability and strategic direction, is practically impossible to offer this to clients. In order to provide high quality services, you need to comply with your internal client needs first.