Firm Profile > Ana Bruno & Associados, Sociedade de Advogados, RL > Lisbon, Portugal
Ana Bruno & Associados, Sociedade de Advogados, RL
Offices
Ana Bruno & Associados, Sociedade de Advogados, RL
AV. ENG. DUARTE PACHECO 19 - 1.º PISO
1070-100
LISBOA
Portugal
Ana Bruno & Associados, Sociedade de Advogados, RL >
Firm Profile
Registered with the Portuguese Bar Association under no. 13/2004, the firm was established on the basis of the professional practice of its founding partner, Ana Bruno, focusing on the effective implementation of tailored solutions to meet the needs of each client, and committed to seeking, finding and identifying the needs and interests of its clients and adapting its resources accordingly, fashioning itself as a boutique firm.
Its focus is directed on individual clients, with multiple interests and fields of action, advising them on their investments, on the identification of opportunities and even on their day-to-day management.
The firm strives to establish Long-term partnerships with its clients, presenting solutions aimed at creating value for the client in a long-term perspective.  The firm strives to know and evaluate each situation and act in a way that does not compromise the goals and future projects of our clients, establishing trust by adopting an attitude of collaboration, sharing and mutual gain.
Located in Lisbon but prepared to readily shift its resources to other locations, the firm has succeeded in providing legal services throughout the country to both national and foreign clients and in a wide range of business areas. The firm is also recognized for its rapid response to clients in need of legal support overseas.
This characteristic and the great amount of work that it generates were the reason for the establishment of special desks for jurisdictions with which the firm has major business, namely Angola, Mozambique, United Arab Emirates and, more recently, Macau.
The firm also provides safe access to all jurisdictions in Europe through the association of European law firms Cyrus Ross International E.E.I.G.
Staff Figures
Partners : 5 Associates : 7 Trainees : 3 Other Juridical : 4 Staff : 4
Languages
Portugese English (fluent) French German Italian Spanish
Interviews
Ana Oliveira Bruno, Founding Partner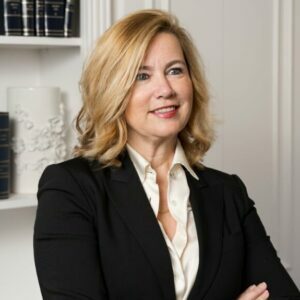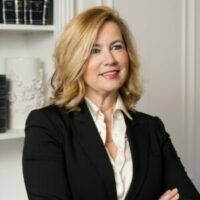 What do you see as the main points that differentiate Ana Bruno & Associados from your competitors?
We have always tried to maintain a very personal focus, centering our attention on the individual client, even if is interests are distributed by corporations, and wherever the Client's interest may lie. We strive to know our Client closely, in every dimension, in order to be one step ahead of the Client's needs, to be able to offer him possible business opportunities, and to present new perspectives in his personal or professional life.
Which practices do you see growing in the next 12 months? What are the drivers behind that?
Portugal is gaining constant interest from international investors and businessmen. We believe this is sustained growth, and that the opportunities to discover the many riches our Country has to offer are still plenty. The growth is going to happen inevitably upon real estate investment, but that can be diversified, through investment instruments such as funds, hospitality projects. Associated with this, the need to ensure the residency and citizenship of those investors will continue to drive the services regarding the requests for residence visas and citizenship requests, for which Portugal currently offers many different possibilities, be it through investment visas, entrepreneur and startup visas, as well as the access to citizenship through the several options the Portuguese Law grants and the widening of citizenship granting to grandchildren of Portuguese citizens.
What's the main change you've made in the firm that will benefit clients?
We are currently consolidating the move to a more paperless work environment, investing in greater task automation that we expect will free our lawyers of some of their administrative duties, releasing them for more noble tasks.
Is technology changing the way you interact with your clients, and the services you can provide them?
To us being a Lawyer is first and foremost about human relations, about knowing your Client, understanding their needs and expectations, earning their trust, day-to-day, on every request, anticipating requests and presenting them with opportunities that match their expectations. We strive to find solutions that make our intervention a value-added relevance. This means care, awareness and thoughtfulness.
The new developments in AI are not going to be able to replace the "human touch" our Clients expect, and so, both greater automation and AI applications are no more than tools that need to put to the service of bringing us closer to our Clients, presenting a clearer and more detailed perspective of our intervention, finding better opportunities, faster, bettering our organization and, above all, giving the lawyers more time to personally spend with our Clients.
Can you give us a practical example of how you have helped a client to add value to their business?
We believe there are two essential pillars to provide effective counseling: knowing the Law and having a wide network of possible business partners, that can be brought together to create new and productive synergies. Clients often come to us with a run-of-the-mill objective, that doesn't add value to their activity. We strive to understand what the core purpose is, and present better options to attain that objective, while generating greater value and more consequential opportunities ahead. This may be, for instance, in presenting a Client looking to invest in real estate for investment visa purposes and alternative through venture capital funds, or to assist in the licensing of vanguard activities.
Are clients looking for stability and strategic direction from their law firms – where do you see the firm in three years' time?
We have taken the step to move up to the level of partners our three most experienced lawyers, who have been with us for a decade. They know and understand our goals, they know our Clients, and they have a widen perspective of the many possible instruments, interests and possible partners we can go to or present to each other or our Clients.
Our path is that of sustained growth. We do not wish to be the biggest law firm. We do not wish to be the highest grossing law firm. We do our best to be the firm that the Clients are most pleased with, to the best of our abilities.
Top Tier Firm Rankings
Firm Rankings