Firm Profile > PwC Legal Luxembourg > Luxembourg, Luxembourg
PwC Legal Luxembourg
Offices
PwC Legal Luxembourg
BATIMENT CRYSTAL PARK
2, RUE GERHARD MERCATOR
L-2182 LUXEMBOURG
Luxembourg
PwC Legal Luxembourg > The Legal 500
Rankings
PwC Legal Luxembourg >
Firm Profile
The firm
PwC Legal  is an independent law firm registered to the Luxembourg Bar and member of the PwC network since December 1st, 2018.
The firm is one of the most recognized business law firms in Luxembourg, providing both local and international clients with legal services. In order to best meet its clients' expectations, the firm focuses on seven core practices.
To deliver high value to its clients, the firm also relies on its support tax practice.
The firm also provides to its client a multi- disciplinary approach on files involving lawyers from various practice areas working collaboratively to provide an integrated and complete service and execute the most advantageous business-oriented solutions.
Furthermore, our network of international contacts enables us to meet the full-service business needs of our clients and to handle large, complex local, national or cross-border cases.
Our promise to clients
Reliability
We particularly value our ability to deliver consistent services to our clients, on time and on budget.
Technical expertise
PwC Legal is proud to have a team of lawyers with exceptional technical and human qualities. Our highly specialized and multilingual lawyers have mainly gained their experience in international networks or leading local law firms and are experienced in handling complex national and cross-border legal issues.
Acting as a business partner
When advising clients, the lead partner will not only take into account the legal aspects of a client's needs, but also ensure to have a comprehensive understanding of the client's business and requirements. PwC Legal uses a multi-disciplinary and integrated approach between various departments and expertise. Our lawyers consider themselves as being not only legal advisors, but also true business partners.
Availability
We have managed to forge special relationships with our clients by making sure each client has a dedicated contact person in our firm, and by the ability of our lawyers to quickly answer and react to their clients' needs, and in a pragmatic way.
We are proud to be recognized for our key strengths which are a unique amalgam of the recognized qualities of international network law firms, and the traditionally recognized strengths of independent law firms.
This is why we believe that PwC Legal truly is a different law firm in Luxembourg.
MAIN AREAS OF PRACTICE
CORPORATE STRUCTURING
The type of corporate structures implemented varies greatly from one project to another and may for instance imply:
Setting up various types of companies (Luxembourg and foreign companies (limited liability, public limited and others), partnerships and branches, dual nationality companies)
Migration of entities to and from Luxembourg
Implementation of intra-group financing structures
International mergers.
Contacts:
Catherine Baflast – catherine.baflast@pwclegal.lu
Jean-Yves Lhommel – jean-yves.lhommel@pwclegal.lu
Saskia Myners – saskia.myners@pwclegal.lu
M&A, PRIVATE EQUITY
Our Mergers & Acquisition team advises and assists Buyers, Sellers and Management teams on:
Due diligence on Luxembourg companies and coordination of due diligence abroad ;
Negotiation and drafting of letters of intent, confidentiality agreements, term sheets, shareholders agreements, articles of incorporation and mergers corporate documentation, shared and asset purchase agreements and any other corporate or contractual documentation necessary;
Regulatory aspects; particularly for our Private Equity clients;
Financing structures such as negotiation of loan documentation, security package, legal opinions;
Employment aspects including transfers of undertakings, stock options and other incentive plans.
We have experience in numerous sectors: holding companies, operational companies and professionals of the financial sector.
Contacts:
Catherine Baflast – catherine.baflast@pwclegal.lu
Saskia Myners – saskia.myners@pwclegal.lu
Jean-Philippe Smeets – jean-philippe.smeets@pwclegal.lu
BCM
Our expertise covers:
Banking: Secured lending, Leveraged finance, Acquisition finance, Asset finance, Real estate finance, Restructuring and insolvency, Regulatory matters relating to the financial services industry)
Debt and equity capital markets: Bond issues and debt issuance programs, Listing on the Luxembourg Stock Exchange, Clearing and settlement, Regulatory matters relating to the financial markets)
Securitization and structured finance: Conventional and synthetic securitization, Asset-backed securities, Repackaging, Derivatives, Securities lending)
Contact:
Catherine Baflast, Head of Corporate & M&A – catherine.baflast@pwclegal.lu
EMPLOYMENT
Our expertise covers:
Day-to-day employment Law: employment and consultancy agreements, restrictive covenants, disciplinary procedures, dismissals and negotiation of settlements
Employee incentive and pension scheme: stock option plans, share option and any other incentive schemes with a multidisciplinary approach involving tax, corporate and regulatory aspects
Corporate reorganisation and restructuring operations: transfer of undertaking, collective dismissal procedures and negotiation of social plan
International Mobility: expatriations, secondments and other cross-border employment situations
Contacts:
Cindy Arces – cindy.arces@pwclegal.lu
Marielle Stevenot – marielle.stevenot@pwclegal.lu
INVESTMENT FUNDS
Our investment funds team advises and assists fund managers, depositary banks, central administrations, board of directors and any fund industry stakeholders:
Product life cycle management: from initial structuring, to day-to-day maintenance of the fund documentation up until special events that may impact the funds, such as restructurings or liquidations, covering the entire range of liquidity (from UCITS to exotic assets), whether the funds are regulated or not;
Regulatory queries impacting the asset management industry: be it related to the AIFMD, UCITS Directive, SFTR, Benchmark Regulation, PRIIPS…;
Depositary banks: impact assessment and implementation of new regulations;
Set-up and strategic or regulatory restructurings of depositary banks and management companies;
Regulatory investigations and sanctions for Luxembourg regulated entities and their service providers abroad.
Contact:          Mathieu Scodellaro – mathieu.scodellaro@pwclegal.lu
Technologies & IP
Our expertise covers:
Data Protection: Personal Data Processing, Data Transfer, Focus on the New General Data Protection Regulation
Information Technology: Contractual Assistance, Protection and Licensing, Outsourcing, Security, Regulatory
Internet & e-Commerce: Web sites, Internet service providers, Use of Internet and e-mail
Intellectual Property: Protection of IP rights, Exploitation of IP rights, Enforcement of IP rights
Media & Communications: Telecom, , Media, Advertising
IP/IT Litigation: IP-related litigation, IP-related amicable settlements
Contact:          Audrey Rustichelli – audrey.rustichelli@pwclegal.lu
DISPUTE RESOLUTION
Our expertise covers:
Corporate: shareholders and partnership disputes, director liabilities;
Commercial: contract law and disputes on contractual liability torts, breach of contracts, unfair competition, insolvency and bankruptcy proceedings, debt recovery and enforcement proceedings
Finance: Regulatory investigations and enforcement proceedings including negotiations with actors of the financial sector, Bank's liability including professional secrecy
Employment: unfair dismissals, competition, discrimination and harassment disputes
Technologies & IP: Contractual and licensing disputes
Contacts:
Cindy Arces – cindy.arces@pwclegal.lu
Marielle Stevenot – marielle.stevenot@pwclegal.lu
Main Contacts
| Department | Name | Email | Telephone |
| --- | --- | --- | --- |
| Corporate, structuring | Catherine Baflast, Head of Corporate, M&A and Private Equity | | |
| M&A, private equity, real estate | Catherine Baflast | | |
| Corporate, structuring | Saskia Myners | | |
| M&A, private equity, real estate | Saskia Myners | | |
| Corporate, structuring | Jean-Yves Lhommel | | |
| Corporate, structuring | Jean-Philippe Smeets | | |
| M&A, private equity, real estate | Jean-Philippe Smeets | | |
| Employment, incentive schemes and pensions | Marielle Stevenot | | |
| Dispute resolution and litigation | Marielle Stevenot | | |
| Employment, incentive schemes and pensions | Cindy Arces | | |
| Dispute resolution and litigation | Cindy Arces | | |
| IP tech, data protection | Audrey Rustichelli | | |
| Investments Funds | Mathieu Scodellaro | | |
Lawyer Profiles
| Photo | Name | Position | Profile |
| --- | --- | --- | --- |
| | Mrs Cindy Arces | Cindy (Managing Partner) co-leads the Dispute resolution and Employment Law departments of the… | View Profile |
| | Mrs Catherine Baflast | Catherine is the partner leading the Corporate practice of PwC Legal (Luxembourg)… | View Profile |
| | Jean-Yves Lhommel | Jean-Yves has a strong background with more than 20 years of experience… | View Profile |
| | Mrs Saskia Myners | Saskia, Patner and co-head of the the Private Equity practice in the… | View Profile |
| | Mrs Audrey Rustichelli | Audrey Rustichelli is the head of our Technologies & IP department. She… | View Profile |
| | Mathieu Scodellaro | Mathieu is specialized in issues concerning investment funds, fund managers and the… | View Profile |
| | Mr Jean-Philippe Smeets | Jean-Philippe, Partner and co-head of the M&A practice in the corporate team,… | View Profile |
| | Mrs Marielle Stevenot | Marielle co-leads the Employment Law and Dispute Resolution departments of PwC Legal.… | View Profile |
Staff Figures
Number of lawyers : 45
Languages
Dutch English French German Italian Luxembourgish Spanish
Other
Contacts : Cindy Arces Contacts : Catherine Baflast Contacts : Saskia Myners Contacts : Jean-Yves Lhommel Contact : Audrey Rustichelli Contacts : Jean-Philippe Smeets Contacts : Marielle Stevenot
Interviews
Cindy Arces, Managing partner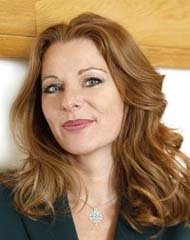 In December 2018, MNKS announced that it has joined the international PwC network, as an independent law firm, registered with the Luxembourg Bar and subject to the Luxembourg lawyers' ethic rules. The firm changes its name to become "PwC Legal"
What do you see as the main points that differentiate PwC Legal from your competitors?
By joining PwC, our objective was to continue to provide comprehensive and consistent quality service to our clients looking for a multi-territorial expertise and an interdisciplinary approach.
Our adhesion to the network means that not only will we continue to serve our local and international clientele through our extensive expertise in business law, including funds, banking capital markets, M&A, employment, IP tech etc. It also means that we are now stronger in our offering thanks to PwC's in-depth and time-tested industry knowledge, be it in real estate, hedge funds or private equity.
This membership will help create synergies that will benefit our customers by giving them access to a wider range of professional services, at the same time providing them with the assurance of recognised standards of quality, ethics and independence.
With qualities coming from being part of an international network and those that have made MNKS' reputation in the market, PwC Legal considers itself more than ever to be "a different law firm in Luxembourg".
Which practices do you see growing in the next 12 months?
What are the drivers behind?
While maintaining our high standards of quality and market shares in our traditional core practices (Corporate, Employment and Litigation), we made specific investments to structure and significantly reinforce some of them.
We will continue, more than ever, to focus our service offering on a limited number of practices while aiming to build in 2019 a solid Investment Fund practice led by newly hired Mathieu Scodellaro to serve this critical market in Luxembourg.
We are confident about the future when it comes to our fast-growing practices (M&A, IP Tech) and we will continue to develop a team of recognised experts led by newly promoted partners, Jean-Philippe Smeets and Audrey Rustichelli.
We are going through considerable changes from an economic and regulatory point of view. In addition to this, Brexit has also led to major uncertainties. These changes are clear sources of business opportunities and we could expect an increase in cross-border transactions and legal issues across multiple jurisdictions.
In this evolving environment, we believe that Luxembourg is well positioned in Europe to benefit from the various developments and that PwC Legal has the right set of skills to serve demanding clients.
What's the main change you've made in the firm that will benefit clients?
Without a doubt, our adhesion to the PwC network has been a massive change, this year. Thanks to our close relationships with PwC offices around the world, we can offer an indisputable set of services to a global clientele. PwC's global legal services network of firms is the largest in the world by geographic coverage and it's a clear advantage and source of value-added to tie-up with a firm that offers support in all services necessary to improve business performance.
Is technology changing the way you interact with your clients, and the services you can provide them?
Of course, it is. The extensive use of advanced digital tools is a constant goal. To support our business and delivering best-in class legal services, we clearly need the most up-to-date legal database, the most powerful management system etc. We will need to offer our clients shared tools and platforms to make our collaboration more efficient and more secure. While "digital society" is gaining speed, we will build trust in this new environment for the full benefit of our clients.
Are clients looking for stability and strategic direction from their law firms – where do you see the firm in three years' time?
Our firm, as part of an international network, can offer clients a wide range of services in addition to a broad geographic reach. We will grow, we will recruit young talents and we will work hard to strengthen our solid position in the marketplace. Our aim is to help our clients to make best-informed decisions in an increasingly complex world.
Press Releases
22nd October 2020
Nicolas Hamblenne
, 31 years old, joined 
PwC Legal
 on 1
st
 July 2020 as a Senior Associate within the Technologies & IP department and the Commercial Contracts practice, both practices headed by 
Audrey Rustichelli
.
21st September 2020
During the summer and despite these difficult times, 
PwC Legal Luxembourg
 reinforced its practice and promoted three of our colleagues as a demonstration of its confidence in the legal market development in Luxembourg.
25th March 2019
PwC Legal strengthens its footprint with the nomination of two new partners and a principal
Top Tier Firm Rankings
Firm Rankings