Firm Profile > DG&A-Abogados > Bogota, Colombia
DG&A-Abogados
Offices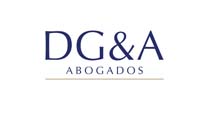 DG&A-Abogados
CARRERA 7 # 74 -21, PISO 6
BOGOTA
Colombia
DG&A-Abogados > The Legal 500
Rankings
DG&A-Abogados
' five-strong practice provides a broad range of corporate services to local and international companies, particularly those from the industrial, commercial and service sectors. As well as handling the full range of corporate transactions, corporate governance, and liquidation and restructurings, the firm demonstrates particular knowledge as regards franchising, foreign investment procedures and foreign exchange operations. Strongly praised by clients for her leadership and capability, '
excellent professional'
María del Rosario Gómez
heads a team that also handles litigation and administrative representation, but clients primarily highlight the teams' '
clarity and mastery in providing advice'
. Key support comes from '
superb'
associate
Maria Isabel Molinares
who is also coordinator of the corporate and commercial practice. The team was further strengthened with the late-2020 hire of associates
Juan Carlos Fresen
(corporate and administrative law), 
Santiago Adarve
(IP, consumer law, corporate & commercial) and 
Juan Diego Aristizábal
(currently on secondment in house).
Testimonials
'They are professionals willing to collaborate on all the requirements of our organisation, they are always well informed and updated with current regulations. Dr Maria del Rosario Gómez is an excellent professional, always attentive and willing to clarify the issues that generate doubts and concerns. They are very cordial and are attentive to follow up on cases that come their way.'
'The team is made up of lawyers in the different specialties required by our company. We always receive timely attention from each of the attorneys.'
'In my case, as president of this organization, I have contact with Maria del Rosario Gomez, partner of DG&A. She is a person who is always available, she has extensive knowledge of the sector in which we operate (retail), where she has various important clients which allows her to be up to date on different topics. Her care is timely and effective.'
'During this time we have obtained legal advice mainly through virtual means which has been provided very efficiently and with timely attention.'
'The professionalism and disposition of her team stands out. I would say that their management is incomparable, unique and very special.'
'Extensive knowledge of foreign exchange, real estate and corporate law from Dra. María del Rosario Gómez.'
'Their clarity and mastery in providing advice, and their way of doing things at the managerial level of processes related to the client. Their staff are very human.'
'DG&A is a boutique law firm in Bogota. I have been using DG&A for all my Colombia-related matters for the past 15 years. They are exceptional. Under the leadership of Maria del Rosario Jaramillo, DG&A is responsive (essential) and provides well reasoned, insightful and forward thinking advice.'
'I work with Maria del Rosario Jaramillo and Maria Isabel Molinares. They are superb attorneys who provide me with the counsel I need to assist my client and meet (surpass) their expectations.'
'It is a completely solid team in knowledge, skills, and seniority that every multinational needs support in its operations.'
'Compliance with deadlines!'
'Less is more! Convenience and good communication can supplement any digital novelty.'
'The strengths of DG&A is to know its client in every aspect and to be, in addition to being excellent professionals, to have quality and speed of response, to be human above all! DG&A has specialists for each case, surely like all the other firms, but when you know your client, you define what is best for you in terms of what you can afford and you grow with them. Today our company, Ochurus!, checks all its commercial, labour or whatever deals with them. We're now 6 years old as a company and  feel impeccably cared for by DG&A.'
Key clients
Koba Colombia
Outsourcing Servicios Informaticos
Schneider Electric de Colombia
Texmodas
Century Sports
Tugo
VFS Colombia
Selina Group
Eventos Efectivos y Producciones
Makita Colombia
Fit for all
Celplan Colombia (in liquidation)
Terumo Colombia Andina
American Apparel Colombia
Atheltic Sport Inc
SPLA Different
Bogotá Occidente
Bioempak
Chilco Distribuidora de Gas y Energía
Ochurus!
Yop Colombia
Translegal
DG&A-Abogados
advises clients from the technology, finance, food and security sectors on individual and collective matters, audits and due diligence, and the requirements of the UGPP, as well as providing representation in litigation. Allied with UK firm
DWF
, the practice advises the Colombian branches of multinational clients such as Schneider Electric, IBM and American Apparel.
Adriana Martínez
leads the team in providing day-to-day advice and defence before the Ministry of Labour for food and drinks retailer Koba, assisted by associate
Karin Rojas
.
Testimonials
'The firm has three key points: knowledge, service attitude and prompt responses.'
'They have become trusted advisers to the company, especially Adriana Martinez who has great knowledge of our policies as a client which allows her to give an opinion not only based on law but also according to the reality of her client.'
'The DG&A team is fantastic. They are always available to support, their response times are exceptional and the accompaniment to clients is very good. They understand the business and its needs.'
'Lawyers very close to clients and always available. They have a high level of expertise and react quickly.'
'They are friendly, they work hand in hand with our team, they have good availability. The quality of their reports and opinions is very good.'
'During the pandemic DG&A demonstrated an ability to adapt to change very rapidly. They quickly implemented communication systems and adapted to the new ways of working in our organisation.'
Key clients
IBM Colombia
Braun Medical
Termobarranquilla (TEBSA)
Outsourcing Servicios Informáticos
Fit for all
Banco Pichincha
Koba Colombia
Colviseg
Glovo
Humboldt Institute
Schneider Electric
Indega
Eventos Efectivos y Producciones
Yop Colombia
American Apparel Colombia
Athletic Sport
Terumo Colombia Andina
DG&A-Abogados >
Firm Profile
DG&A – Abogados, is a multi-service Colombian law firm established in 1997 with the purpose of serving national and foreign companies with legal advice through a group of bilingual lawyers with experience and leverage in the mayor areas of legal practice.
The firm is recognized as a boutique law firm committed to delivering its clients the highest quality services in complementary areas of expertise, dedicated to serving their needs and to satisfying the best interests of many local and foreign companies.
The firm has a team of over 15 associates in various practice areas. The partners are graduated from Colombia's top universities and are fluent in at least one language other than Spanish.
The firm: DG&A is committed to the highest ethical standards. In its practice areas the firm is guided by the principles of transparency and the value of justice. It has a strong social commitment through which it strongly believes in contributing to the fulfillment of the noblest purposes of the country, Latin America and the international community. It is a signatory of the Pro Bono Declaration for Latin America of the Cyrus Vance for International Justice.
DG&A's local and foreign clients value the firm as they receive a complete and comprehensive support for their businesses. The firm's philosophy is to provide prompt, integral and highly reliable and qualified services. The search of excellence, understood as a constant and disciplined process, is the touchstone that guides DG&A's work. To better serve the diverse interests of our clients, DG&A has correspondents within a network of specialized local and international firms and worldwide alliances.
An alliance has been signed with, one of the UK's largest law firms that is ranked by UK Guide 2017.
Together with DWF LLP and other international firms, DG&A has participated in the elaboration of the second edition of the international Franchise Handbook.
In 2016 the firm, particularly the department of Corporate law was mentioned by lanota.com and ranked as one of the most recognized among clients: (http://lanota.com/index.php/CONFIDENCIAS/Ranking-2016-abogados-corporativos-de-Colombia.html)
The firm is a founding partner of the Chamber of Legal Services of the national Association of Industrialist in Colombia -ANDI-.  Currently, this Chamber is presided by one of DG&A Partners.
Main areas of practice: The main areas or practice are Corporate M&A, Labour and employment, tax, constitutional and administrative law. Nonetheless, the firm carries out work in the areas of banking and finance, human rights for enterprises, energy and natural resources, foreign trade, real estate, litigation and international public law.
In its areas of practice, the firm is best known for its personalized attention to its clients, for its in-depth analysis and speed in its responses.
In the Corporate area of practice, one of the key areas of work is the specialized knowledge in franchising, in foreign investment procedures and the management of foreign exchange operations. Most recently the department has grown in the retail and mass sales sector.
The department of labor and employment also includes the area of migrations in which the firm is quite solid and highly recognized. This area is best known for the service given to employers more than to employees. The focus of its work practice is corporate.
The department has been growing in the area of legal counselling to companies subject to audit processes carried out by the Pension and Parafiscal Management Unit – UGPP: the objective is to ensure that the result of settlement resulting from such audits are close to zero.
In addition, as a boutique law firm, one of the areas in which extensive experience with positive feedback and a high percentage of success  is offered is the one that corresponds to the handling of judicial proceedings before the jurisdiction on labour law matters. The same can be said of repeals of nullification of a court decision made by the highest courts of the nation, exclusively on substantive grounds of interpretation and application of law.
As for the public law department, its main area of work is advising on contractual matters with the state, litigation before the contentous- administravie jurisdiction and verificarion of compliance with standards.  As part of the service offered b this Department  and considering the type of clients, a new area has been developed, offering advice to companies for verification and support in the implementation of human rights stnadards at all levels.
The tax law department area from DG&A has a practical vision of the consulting needs of its clients. It understands the importance of conceptualization, but it is also aware that managers need concrete tools for its decision-making process. In that sense, the department offers agile and timely advice. Nevertheless, legal concepts are always appropriately supported legally and academically.
The firm's clients include industrial, commercial and service companies as well as national and foreign investment agencies. The main sectors of the industry to which the clients belong are consumer product manufacturing, food and drink producers, retail, real estate, travel and leisure, automobiles and parts, banks, charities, chemicals, commercial and professional services, construction and materials, consumer product manufacturing, education, financial services, private clients and individuals, real estate finance, technology, hardware and electronics, transportation and travel and leisure, banks, charities, energy, health care, industrial engineering, media, pharmaceutical, private clients, software and computer services, and telecommunications, among others.
Main Contacts
| Department | Name | Email | Telephone |
| --- | --- | --- | --- |
| Corporate law | María del Rosario Gómez (mrgomez@col-law.com) | mrgomez@col-law.com | 57 1 2170800 |
| Labor law, social security, Migrations | Adriana Martínez (amartinez@col-law.com) | amartinez@col-law.com | 57 1 2170800 |
| Constitutional and Administrative law | Claudia Dangond (cdangond@col-law.com ) | cdangond@col-law.com | 57 1 2170800 |
Lawyer Profiles
| Photo | Name | Position | Profile |
| --- | --- | --- | --- |
| | CLAUDIA DANGOND GIBSONE | Partner. Head of the Public law Department | View Profile |
| | MARIA DEL ROSARIO GÓMEZ JARAMILLO | Partner. Head of the commercial and corporate Department. Managing partner | View Profile |
| | JUAN DAVID GOMEZ GOMEZ | Junior lawyer | View Profile |
| | ADRIANA MARTINEZ PIEDRAHITA | Partner. Head of the advisory in labor law, social security and immigration… | View Profile |
| | MARIA ISABEL MOLINARES SAENZ | Senior Lawyer | View Profile |
| | KARIN JEANNETTE ROJAS CALA | Associate. As part of the labor law, social security and immigration law… | View Profile |
Languages
English (fluent) Spanish
Memberships
IBA (International Bar Association)