BBGS ABOGADOS > Bogota, Colombia > Firm Profile
BBGS ABOGADOS
Offices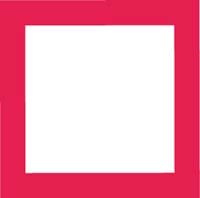 BBGS ABOGADOS
CRA 9 # 80-15 OF. 301
EDIFICIO EL NOGAL
BOGOTA
Colombia
BBGS ABOGADOS > The Legal 500
Rankings
With a strength in copyright issues highlighted by clients,
BBGS Abogados
 provides a multi-jurisdictional service, with offices in Chile, Mexico and Peru. Co-practice head
Felipe Rubio
leads the IP team, focusing on prosecution, enforcement and litigation of trade marks, such as filing oppositions against trade mark applications and reviewing portfolios. The firm also provides an advertising, entertainment and audiovisual production team, which gives a '
unique'
focus on the audiovisual industry, and a digital media and new technologies team, both led by fellow co-practice head
Myriam Montenegro
, who specialises in copyright advice for clients from these fields such as Sony and Amazon. Founding partner
Luís Felipe Barrios
, head of dispute resolution
Lorenzo Pizarro
and associate
Diana Vigoya
are also recommended.
Practice head(s):
Felipe Rubio; Myriam Montenegro
Testimonials
'The BBGS practice is very strong in copyright, and is unique because it has a lot of focus on the audiovisual industry, an area in which the lawyers are specialists with considerable experience in TV and film productions.'
'The lawyers at BBGS are copyright experts with many years of experience and recognition from their colleagues, especially Myriam Montenegro and Felipe Rubio. They are the lawyers of Amazon Studios in Colombia, for example, and it is not for no reason that they work for such important clients. They are also recognised for their punctual and timely responses.'
'It is distinguished by its efficiency, speed, professionalism.'
'They have comprehensive knowledge of the matter entrusted to them, have great coordination, analyse the case and provide the best legal alternative. The comparison with other firms is favourable, their quality, efficiency and capacity distinguish them.'
'I'd highlight their relationship with customers: they are empathic with customers, comprehensively analysing the issue, providing the analysis exposing the pros and cons, and providing complete information along with the best alternatives.'
'Its efficiency and professionalism. They differ in their excellent treatment of clients, prompt responses, specialisation and their professional capacity. I recommend Felipe Rubio and Diana Vogoya.'
'It is a close and easy-to-contact office, it is important to give guidance on the requirement in detail to take advantage of the consultation time, but once they understand it, they are very precise and purposeful.'
'They provide suggestions that on a day-to-day basis can help the legal department to be more efficient.'
Key clients
Amazon Studios
Asociación Colombiana de Medios de Información (AMI)
KTR (Cinepolis)
Samsung Electronics Colombia
Biotecnik
Sony Pictures Television
Dago Garcia Producciones
Orange Brands Services
Plural Comunicaciones
Mullenlowe
Fundacion Sanar Niños Con Cancer
Calvin Klein Trademark Trust
Work highlights
Legal advice to Dago Garcia Producciones in music clearance, copyrights and sound recording rights for the production of the movie El Olvido Que Seremos (official selection of the Cannes Film Festival).
Filed an opposition for Fundacion Niños Con Cancer Sanar against the trade mark application Fundación Sanar in classes 41 and 44.
Acted for Martín de Francisco Baquero, Rafael Noguera Díaz Granados and Santiago José Moure Erazo, the owners of a trade mark of a television program, in gaining protection of the trade mark with a logo.
The team at
BBGS ABOGADOS
 has '
extensive knowledge'
in the television, digital media, advertising, promotions, gaming, software and data protection industries, with the team advising prestigious well-known TV and media production companies, broadcasters, and multinational agencies.
Myriam Montenegro
,
Felipe Rubio
, and founding partner
Luis Felipe Barrios
co-head the seven-strong practice, representing an array of clients which includes Amazon Studios, Sony, and Samsung Electronics Colombia, among others. Recent matters include advising Axn Colombia Networks on gaming regulations and conditions to carry out ability and skill games related to the television series Shark Tank.
Practice head(s):
Luis Felipe Barrios; Myriam Montenegro; Felipe Rubio
Testimonials
'I do not know of other firms, but this firm has supported me in the drafting of the contracts that I have requested, providing advice and guidance until satisfaction. Myriam Montenegro has been crucial to my requests.'
'The experience of the team was evident as we were receiving their services. It is a pretty agile team in the analysis and delivery of the concepts that are requested, without neglecting the detail and analytical level that is expected.'
'The plus of this team is that they have an excellent disposition and that there is always a partner fully aware of the subject, who participates in meetings and/or calls, which allows the client to have the peace of mind that the concept they deliver is a complete concept, duly analysed and accurate.'
'It is a completely affordable team, which provides constant collaboration to its clients; the billing is quite competitive with its competitors and the personalisation of its services is much better than that of other firms.'
'Myriam Montenegro is a person who has a transversal knowledge that allows an extraordinary analysis of topics. Her interdisciplinary experience ensures that her concepts go beyond what is proposed and are nevertheless fairly affordable. Conversations with her are fluid and her approaches always allow the analysis to be understood without one being a lawyer.'
'It is an agile and fast service, with extensive knowledge on the subject. For me the most important value is their agility and good customer service.'
Key clients
Amazon Studios
Asociación Colombiana de Medios de Información (AMI)
Teleset
Sony Pictures Television International
Mullenlowe SSP3
Plural Comunicaciones (CANAL 1)
Samsung Electronics Colombia
Abbott Laboratories De Colombia
Axn Colombia Networks
MBA
Dirtykitchen
Púlsar Studios
Work highlights
Advised Amazon Studios on legal matters regarding the development stage of six TV series in three different Latin-American countries (to date).
Advising Samsung Electronics de Colombia on a number of legal matters regarding gaming regulations and conditions to carry out ability and skill games.
Advised Axn Colombia Networks in some legal matters regarding gaming regulations and conditions to carry out ability and skill games related to the television series Shark Tank.
BBGS ABOGADOS is the Colombian member of an alliance of mid-sized firms across operating in each of the Pacific Alliance jurisdictions. The four-strong corporate team handles capitalizations, share transfers, the incorporation of investment vehicles and M&A, among other matters, particularly for clients in the energy and food sectors. It also provides day-to-day legal assistance including compliance and risk mitigation. Practice heads Luis Felipe Barrios and Monica Serrano both have a solid corporate and transactional background, with Barrios' practice also reaching into media and entertainment matters on the one hand, and private clients on the other; while Serrano is specialised in commercial matters. Recent mandates include advising investment fund HMC Colombia with the structuring of two credit operations; the incorporation of a new company in the oil-wastes segment; and Inversiones Sillar and Pobeca on the development of a joint venture. Key support comes from dedicated corporate senior associate, Natalia Manrique, who has several years' in-house experience.
Practice head(s):
Luis Felipe Barrios; Mónica Serrano
Key clients
Mullen Lowe SSP3
Laboratorio Bio Clínico Gómez Vesga / Medlab G V / Inversiones Gómez Pargo
Blush Bar
HMC Capital Colombia
Tes Holdings
Stegi
Inversiones Yoda
Inversiones Sillar / Pobeca
Work highlights
Advised Mullen Lowe SSP3 regrding the $2.6m sale of Mass Digital.
Counsel to Blush Bar in the process of expanding their business to Chile and other countries in Latin America.
Legal advice on the purchase of 100% of the shares of Medlab GV and Inversiones Gómez Pardo, including the drafting and negotiation of the share purchase agreement, analysis of the impact that this process would have on the Colombian market, analysis of different labour and data protection issues, and analysis of the foreign exchange regulations and appropriate structure for the exit and entry of currency derived from the purchase.
BBGS Abogados has a small practice overseen by intellectual property partner Felipe Rubio, who has special expertise in procedural law and contentious IP as well as handling judicial process related to competition law and consumer protection; and led -on the commercial side- by associate practice director Lorenzo Pizarro, whom clients regard as 'a very dynamic lawyer who is always up-to-date on litigious issues and is very analytical'. The nascent practice was further consolidated by the arrival of former Brigard Urrutia associate Pablo Arboleda in January 2020, bringing the associate team to four. The group's recent caseload includes breach of contract and commercial agency claims, IP-related administrative litigation, evidences a noticeable uptick in reorganisation, bankruptcy and liquidation procedures.
Practice head(s):
Felipe Rubio Torres; Lorenzo Pizarro
Testimonials
'It is a very dynamic and resourceful team. Lawyers Lorenzo Pizarro and Pablo Arboleda have detailed knowledge of each process they carry out and they have achieved quite interesting results with litigation strategies derived from a detailed analysis that they have carried out of each process. They are always ready to have follow-up calls, their monthly reports are quite complete, and they're affordable, allowing for a quality customer relationship.'
'Although it is the same or quite similar to the pricing of other firms, the constant willingness, the affordability of the team members and the promptness in the provision of services is the true differentiator.'
'Lorenzo Pizarro is a very dynamic lawyer who is always up-to-date on litigious issues and is very analytical, which allows the way in which he conducts the processes to be successful. Additionally, he is a lawyer who is available to his clients, communication with him is quite simple and he manages to explain the processes and strategies easily and in an understandable way, which makes the client aware of the progress of the process on an ongoing basis, but also  comfortable with the way it is being carried out.'
'Our company does not have a team of in-house attorneys. When we need legal advice regarding litigation and arbitration, we always turn to BBGS because of the trust we have had with them for more than 20 years.'
'In general, we do not work with other firms. BBGS has a personalised treatment with us that makes them feel like part of our team: Dr Barrios is always at our disposal for corporate and organisational matters; Dr Montenegro collaborates with us at all times for any type of query; Dr Serrano is in charge of our account and is always ready to collaborate; and Dr Pizarro is the lawyer assigned to us to carry out arbitration processes, performing them more than satisfactorily and with speed to reach a fair resolution.'
Key clients
Smith & Nephew Colombia
Centro Comercial y de Negocios Andino
Fundación Santa Fe de Bogotá
Samsung Electronics Colombia
Forus Colombia
Lifestyle Brands of Colombia
Mullenlowe
Laboratorio Franco Colombiano (Lafrancol)
Europastry Colombia
Centro Comercial Unicentro
Centro Comercial Palatino
ABB Powergrids Colombia
Sed International de Colombia
Plural Comunicaciones
Teleset
World Trade Centers Association
Human Capital Outsourcing
Eurotruss Latam
Inversiones Sillar Segovia
Fundación Sanar
Ronderos & Cárdenas
Work highlights
Advising Europastry Colombia on a compensation claim against the alleged termination of a commercial agreement and the filing of a counterclaim for multiple breaches of contract.
Advising Smith & Nephew on the liquidation process of heath provider Cafesalud and its recognition as a debtor in the proceedings.
Advising ABB Power Grids Colombia on seeking the declaration of a breach of contract by Seringel (to which is supplies goods and services), as well as the payment of pending purchase orders.
BBGS ABOGADOS >
Firm Profile
BBGS Abogados is a firm that thinks and exists for the Pacific Alliance. One of the most prominent legal firms in Latin America, with offices in Chile, Colombia, Mexico and Peru. The result of integrating Bambach & Campos (Chile), Barrios & Montenegro (Colombia), García Velasco & García De Luca (Mexico) and Sacovertiz & Landerer (Peru).
BBGS Abogados shares a working DNA materialised in a quick response capacity, a premium product and a fully customized service. BBGS Abogados is clear on several things:
BBGS Abogados is more than lawyers for its clients, it is a solid and careful support for them, thus becoming their trusted advisors.
BBGS Abogados is encouraged by challenges, and even more by difficult issues. Above all, it is encouraged by satisfied customers.
BBGS Abogados have 120% attitude in its veins, always trying to go beyond that expected from the firm.
BBGS Abogados want to build long-term relationships demonstrating loyalty and commitment.
BBGS Abogados is visionary and creative. That is why it is a 21st-century firm, which understands today's language, ready to face generational challenges.
About BBGS Peru: Our office in Lima was founded by Carlos Saco-Vertiz a decade ago. Carlos had huge experience and trajectory in several firms in Peru and was recognized for his knowledge in capital markets and financial law. Later on, his partner Eduardo Landerer joined the team, to create the office they currently lead in Perú.
Today the team is made up of more than 30 lawyers, specialized in financial and capital markets transactions. The firm in Peru is recognized as a leader in complex transactions, specifically related to the banking sector.
Languages
Spanish English