Firm Profile > Flichy Grangé Avocats > Paris, France
Flichy Grangé Avocats
Offices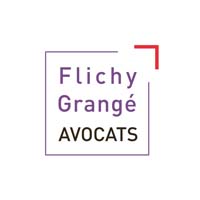 Flichy Grangé Avocats
66 AVENUE D'IÉNA
75116 PARIS
France
Flichy Grangé Avocats > The Legal 500
Rankings
Leading employment law firm Flichy Grangé Avocats houses a large 86-lawyer team able to tackle the full spectrum of employment and social security law issues. Its high-level expertise is solicited by many of France's largest companies and banks as well as by many well-known international groups. The firm handles a high volume of work pertaining to sensitive restructuring and M&A projects and recently advised on several such key matters, includingrelated high-stakes litigation. Additionally, the practice manages several high-end litigation cases dealing with work concealment and illegal work accusations. It recently won a landmark case for Société Générale before the Court of Appeal which approved the dismissal of former trader Jérôme Kerviel for misconduct. Finally, the firm's range of expertise also spans pension, remuneration and work accident matters. The key names in the 26-partner practice are Joël Grangé, Philippe Montanier, Arnaud Chaulet, Marine Conche, Florence Aubonnet, Juliana Kovac, Olivier Kress, Stéphanie Guedes Da Costa, Stéphanie Dumas, Jeannie Crédoz-Rosier, Charlotte Michaud, Aurélie Cormier Le Goff and Florence Bacquet. Amandine Vetu was promoted partner in 2019. Laurent Gamet joined newly established employment boutique FACTORHY at the beginning of 2020.
Practice head(s):
Joël Grangé; Philippe Montanier; Arnaud Chaulet; Marine Conche; Florence Aubonnet; Juliana Kovac; Olivier Kress; Stéphanie Guédès da Costa; Stéphanie Dumas; Jeannie Crédoz-Rosier; Charlotte Michaud; Aurélie Cormier Le Goff; Florence Bacquet
Testimonials
'Joël Grangé provides high-value advice and recommendations.'
Key clients
Société Générale
Goodyear
Flichy Grangé Avocats >
Firm Profile
The firm: Flichy Grangé Avocats is a leading employment and labour law firm in France, comprising 25 partners, one consultant, five counsels and 56 associates, all specialised in labour law. The team works closely with human resource directors and top management teams which aim at anticipating and maximising potential changes and to benefit from effective advice in court.
The firm's clients include companies in every area of business, notably industry, financial services, IT, mass-media and telecoms. Services are directed towards major French and international groups, employers' associations and small and medium businesses, all of which benefit from the firm's experience and practical advice in managing labour issues on a day-to-day basis. As well as the public sector, French and foreign law firms lacking in-house expertise are also clients.
The firm offers its clients an exclusive legal monitoring service to help them take advantage of new opportunities from case law and law (ie Macron, Rebsamen and El Khomri reforms).
Areas of practice: With nearly 90 lawyers in total, Flichy Grangé Avocats is a pre-eminent team in the employment and labour law market in France. As the area is constantly evolving, the firm offers a daily legal update and analysis by first-rate experts, thus enabling clients to be the first to take advantage of changes in the law or case law as those emerge, or to develop tools suited to deal with whatever issues may arise.
Flichy Grangé Avocats assists in the full range of labour/employment matters. The firm's reputation is particularly strong in the following:
Health and safety: the practice monitors work-related risks to give clients the best advice on preventive actions, in concert with the employee representatives. The firm assists its clients to prepare for and follow criminal proceedings, before the investigating judge and the criminal courts and in preparing delegations of authority and responsibilities at company/establishment level. The firm can also provide training to companies with regards to health and safety.
International employment/labour: Flichy Grangé Avocats provides counsel to foreign companies seeking to establish themselves in France and to French companies planning to set up business in other countries. The firm advises on all aspects related to employee mobility and business transfers, ie transnational hiring of executives and employees, relocation and expatriation, on a local and an international level.
Restructuring plans/business reorganisation: Flichy Grangé Avocats draws on its experience to address all matters in relation to companies' restructurings. It provides advice on redundancy plans, how to manage relationships with employee representatives and on collective bargaining agreements. It also represents employers in collective and individual litigation. As far as restructurings are concerned, the firm carries out due diligence in the framework of M&A operations and helps the acquirer in preparing the changes following such an acquisition, in particular regarding remuneration packages and HR policies.
Day-to-day HR-related matters: Flichy Grangé Avocats handles all aspects of industrial relations which include drafting employment contracts, advising on executive compensation agreements, company policies, employer liabilities, workplace safety and healthcare issues, managing termination of employment and negotiating settlement agreements.
Social security/welfare: the firm advises on all aspects related to social security and welfare, including healthcare and pension plans, employee company savings schemes and employee benefits. The firm also provides assistance to companies facing social security audits.
Employment/labour litigation: the firm handles all kinds of litigation connected with employment including wrongful discharge and employment termination claims; defending cases in employment courts and tribunals; work-related accidents and illnesses; and collective disputes arising from restructurings. The firm also handles arbitration and mediation proceedings between the management and employee representatives. It handles all litigation involving the main French public welfare body.
Training policy & initiatives, work/study contracts, annual review, financing: On a day-to-day basis, we advise and represent employers, training entities and agencies, and trade-branches. We accompany businesses in the elaboration of their training policies, in the implementation of their career-evolution interviews, or in the negotiation of collective agreements concerning the organization of these interviews as well as the employer's contribution to the employee's personal training account (CPF). We also assist the "OPCO" training agencies undergoing changes to their legal or organizational status.
Public service/state-owned companies The state-owned companies category includes entities which may have a number of different legal forms (public industrial and commercial companies (EPIC), limited companies of which the share capital is partly state-owned, semi-public companies, etc.).
The rules that apply to their employees vary even more. Depending on the case, their staff members may be civil servants, have specific employment status, or be governed, entirely or essentially, by private employment law and collective bargaining agreements. The State-Owned Companies practice has been set up to deal with all these issues, which often involve a mix of administrative and private law. The practice is run by two partners with a high level of experience in this field.
Main Contacts
| Department | Name | Email | Telephone |
| --- | --- | --- | --- |
| Employment and labour law | Joël Grangé | grange@flichy.com | + 33 (0)1 56 62 30 00 |
| Restructuring and employment | Florence Aubonnet | aubonnet@flichy.com | + 33 (0)1 56 62 30 00 |
| Remuneration policies and benefits practice | Camille Ventejou | ventejou@flichy.com | + 33 (0)1 56 62 30 00 |
| Collective negotiations and working time | Marine Conche | conche@flichy.com | + 33 (0)1 56 62 30 00 |
| Health and safety | Joumana Frangie Moukanas | frangie-moukanas@flichy.com | + 33 (0)1 56 62 30 00 |
| Social security and mandatory contributory schemes | Juliana Kovac | kovac@flichy.com | + 33 (0)1 56 62 30 00 |
| Risky Litigation | Arnaud Chaulet | chaulet@flichy.com | + 33 (0)1 56 62 30 00 |
| Company managers and international mobility | Olivier Kress | kress@flichy.com | + 33 (0)1 56 62 30 00 |
| Ethics and diversity | Blandine Allix | allix@flichy.com | + 33 (0)1 56 62 30 00 |
| Public service and state-owned companies | Stéphane Bloch | bloch@flichy.com | + 33 (0)1 56 62 30 00 |
| Vocational Training | Caroline Scherrmann | scherrmann@flichy.com | + 33 (0)1 56 62 30 00 |
| Pension and contigency | | | |
Staff Figures
Number of lawyers : 90
Languages
French English (fluent) Italian
Memberships
L&E Global EELA ABA IBA AVOSIAL
Other
Contacts : Joël Grange Contacts : Olivier Kress Contacts : Florence Aubonnet Contacts : Stéphanie Dumas Contacts : Florence Bacquet Contacts : Caroline Scherrmann
Diversity
Diversity  
Flichy Grangé Avocats is committed to serving its clients through excellence in lawyering, including by nurturing our diverse legal talent to work on challenging matters. We believe that diversity is fundamental to our success as a law firm, giving us a wealth of different perspectives from which to address our clients' employment and labour law issues across a wide spectrum of industries. 
Diversity is part of the very foundation of the firm's culture, business model and DNA, and our commitment is to have an environment where everyone feels welcome, valued and comfortable—regardless of sexual orientation, gender, religion or race—so that they have the ability to develop to their full potential. 
Since we are convinced that female partners add value to our work, we encourage our high potential women associates on the path to partnership to network with in-house counsel, gain pitch experience and participate in business development activities and we are proud to say that we have 16 female partners out of 25 partners.  
The firm was awarded "Champion of Mixity" by Décideurs Juridiques –Le Mag's survey on diversity and parity conducted among the 150 most productive business law firms in France in March 2020. 
CSR 
As officers of the court, we are subject to a strict code of ethics guaranteed by our professional association of lawyers. Beyond these essential rules, we are also aware of our responsibilities as a company.  
We are also aware of the need to take action to preserve the environment. We have chosen to rent our premises from the World Bank, which is itself very committed in this area. In this respect, particular attention is paid to the energy management of the premises (electricity, heating).  
Independently of these measures, for several years now we have put in place a paper collection system for recycling, in addition to daily actions to limit the use of paper through a sound management of printing and the reuse of documents that would otherwise be printed on one side only. 
Pro Bono 
Our partners believe not only in a lawyer's social responsibility, but that we all benefit when the legal system is accessible to everyone. The firm gives billable hour credit for pro bono work, and our attorneys are involved in a variety of charitable endeavours such as La Cravate Solidaire and Le Bus de la Solidarité. Our attorneys also take part in a running race to benefit the fight against breast cancer (Odysséa), and every year we launch a food collection throughout the firm to benefit the Restaurants du cœur.  
In addition, many lawyers, partners or associates, teach on a pro bono basis at Universities or at the Ecole Française du Barreau de Paris (EFB)
International Capabilities
Our international expertise
Flichy Grangé Avocats has developed since its creation recognised high-level expertise in employment and labour law issues with international ramifications. Our team, composed of lawyers from international law firms who are fluent in English, has been structured to meet the specific needs of multinationals. We also have a dedicated Italian Desk. 
Our international practice
Many international groups come to us with complex files. We help them handle their cross-border projects such as European or international restructurings, transfers of business activities and employees, setting up European Works Councils, expatriation and employee secondment. Our expertise is based on our in-depth experience of day-to-day management of international legal matters and a network of legal correspondents of the best local specialists throughout the world. 
Active involvement in international affairs
In order to follow closely the latest developments in international labor and employment law, the lawyers in our team actively participate in associations and conferences in our specific field of expertise. Joël Grangé, Florence Aubonnet and Olivier Kress are active members of the EELA (European Employment Law Association). Joël Grangé, Olivier Kress and Caroline Scherrmann are also members of the Employment and Industrial Relations Law Committee of the IBA (International Bar Association), Olivier Kress being Officer of this Committee. Florence Bacquet is an active member of the ABA (American Bar Association). Caroline Scherrmann, with dual French and Luxembourg nationality, is also a member of the France-Luxembourg Business Club. 
L&E Global: Our international alliance
To meet the needs of international groups efficiently, Flichy Grangé Avocats has co-created L&E Global, an integrated cross-border labor and employment law alliance, along with premier law firms specializing in labor and employment law which includes twenty five international practices with over 1,750 attorneys worldwide (Argentina, Australia, Belgium, Brazil, Canada , Chile, China, Colombia, France, Germany, India, Italy, Japan, Luxembourg, Mexico, Netherlands, Norway, Poland, Portugal, Romania, Spain, Sweden, Switzerland, United Kingdom, United- States). 
L&E Global offers access to highly experienced lawyers with excellent reputations, coupled with proficiency in international cases. This shared, innovative approach is accompanied by a seamless billing policy. 
The Financial Times has recognized L&E Global's exceptional legal services and has been "commended" for Innovation in International Strategy. 
L&E Global is recognized as for the third consecutive year as an "Elite" Global-Wide Employment Law Network in Chambers Global 2020. 
In their editorial, Chambers emphasized that "L&E Global has a strong international presence with members in numerous jurisdictions. Members possess a recognised regional footprint and are able to present clients with a truly international outlook. Sources observe that the network has "a good name in the market." 
For more information, please visit: http://leglobal.org
Top Tier Firm Rankings
Firm Rankings