Cambridge Family Law Practice > Cambridge, England > Firm Profile
Cambridge Family Law Practice
Offices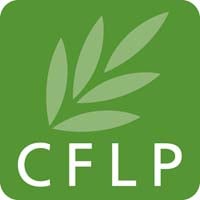 Cambridge Family Law Practice
33 PARKSIDE
CAMBRIDGE
CB1 1JE
England
Cambridge Family Law Practice > The Legal 500
Rankings
Cambridge Family Law Practice
 is a partner-only practice focused exclusively on family law. Clients and counsel remark that it is '
a really excellent firm that punches above its regional weight and can easily match some of the Magic Circle London firms at far more competitive rates
'.
Simon Bethel

 and
Jeremy Ford
, who is is nationally recognised as an expert in surrogacy law, child abduction and medical treatment of children disputes, are both notable practitioners in children law. '
Formidable litigator
' 
Tricia Ashton
 has specialist expertise in business, tax and pension issues of divorce.
Adam Moghadas
 '
has a way of smoothing the most anxious of clients with his gentle and calm nature
'.
Gail Marchant-Daisley

is '
approachable, pragmatic and committed to securing an excellent outcome
'. Up-and-coming partner
Kathryn Evans
 joined from
Irwin Mitchell
.
Sue Varty
 retired from the practice.
Practice head(s):
There is no head of team – we are all equal partners
Testimonials
'This is a really excellent firm that punches above its regional weight and can easily match some of the magic circle London firms at far more competitive rates. A first-rate firm that I can unhesitatingly recommend.'
'Tricia Ashton – fierce in her approach, leaves no stone unturned and is always determined to do the very best for her client. An exceptional lawyer who is able to grapple with complicated legal and factual issues and distil them into a cohesive approach.
'Adam Moghadas – a lovely client manner. He has a way of smoothing the most anxious of clients with his gentle and calm nature. Incredibly down to earth and approachable.'
'Gail Marchant-Daisley is a very experienced, approachable and pragmatic lawyer who is committed to securing an excellent outcome for her clients. She is able to compromise where necessary but she is also a tough negotiator who is prepared to hold her ground on the points that matter.'
'Tricia Ashton is extremely bright and able. She cuts through to the issues and is a really excellent lawyer. She is a force to be reckoned with and certainly someone to have on your side.'
'CFLP in my eyes are definitely the top firm in Cambridge when it comes to Family Law. Unique that all the fee earners are partners, which ensures the client will always get someone of significant experience looking after their case at all times.'
'Jeremy Ford is unrivalled in his knowledge of child law. Simon Bethel is a real tough negotiator who really has the client's back at all times. Adam Moghadas – incredibly pragmatic in his approach. Superb judgement. Tricia Ashton works incredibly hard for her clients to ensure the right outcome.'
'A regional firm that can easily compete with Magic Circle London firms offering better value for money. A key strength is their common sense approach in complicated Children Act matters.'
Cambridge Family Law Practice >
Firm Profile
Cambridge Family Law Practice specialises exclusively in private family law matters. Partners Gail Marchant-Daisley, Adam Moghadas, Simon Bethel, Tricia Ashton, Jeremy Ford and Kathryn Evans provide exceptional depth and breadth of expertise and are all highly regarded in the region and nationally. CFLP has one of the largest family law teams in East Anglia and has established itself as a leader in the field with highly regarded mediators, collaborative lawyers and arbitrators.
The firm: As a multi-partner firm specialising exclusively in family law, Cambridge Family Law Practice is both unique and innovative in the region. The firm has gone from strength to strength since opening in February 2007 and has a vibrant client base in East Anglia and London, but also draws clients from throughout the UK, Europe, US and the rest of the world on recommendation and by reputation. CFLP's historic city-centre offices overlooking Parker's Piece in Cambridge are a pleasure to visit, with parking available for clients. The firm has also recently opened a 'by appointment only' office in Stamford.
Cambridge Family Law Practice is a different sort of family law firm. Its partner-only make-up means that every client gets the personal, expert service they deserve. There is no drop in service levels when a solicitor is away as clients will always be assisted by someone of the same level of experience and equally committed to the case. The partners work separately or together depending on the demands of the client and the individual case. As a partnership, CFLP has over 110 years of family law experience.
Cambridge Family Law Practice has particular expertise in cases involving substantial assets, often including high-value or overseas trusts, pensions and family businesses. The partners are highly experienced in dealing with private law children matters, prenuptial and cohabitation agreements, and CFLP is one of the most experienced firms in the country in the law where it applies to same-gender relationships. Jeremy Ford brings a wealth of experience from his background in CAFCASS Legal and is renowned for his work in complex children work including assisted reproduction, medical treatment, child abduction and surrogacy cases.
The firm is proud to offer a full choice of dispute resolution options for clients.  The firm offers a private mediation service which is highly regarded by other specialist family lawyers, including direct consultation with children in mediation. Simon Bethel and Jeremy Ford were the first qualified arbitrators in the country in private children matters, and both sit or have sat on Resolution's national Children Committee (Simon Bethel as former Chair of the Committee).
The majority of Cambridge Family Law Practice's clients are recommended to the firm because of its expertise, ability to resolve disputes in an efficient and cost-effective manner, and exacting standards of client care. Referrals come regularly from members of the judiciary, other solicitors and barristers, although former clients are CFLP's most regular referrers of work. Clients and referring professionals alike know that CFLP's partners act decisively, give clear and practical advice, and pride themselves on the tailored service they are able to provide for each client.
Types of work undertaken: Cambridge Family Law Practice has an excellent reputation for dealing with financial, property and children issues for high-value and professional clients in complicated divorce and separation matters, often involving business assets or international aspects. CFLP is able to provide an expert service to all its clients, whether through negotiation, conventional litigation, mediation or collaborative law, on the full range of family issues.
Staff Figures
Number of UK partners : 6 Number of other fee earners :
Client Testimonials
CLIENT: Helen Arnold and Sarah Osborne
COMPANY/FIRM: Cambridge Family Law Practice
TESTIMONIAL: "We are so grateful for everything CFLP, and Jeremy Ford in particular, have done for us throughout our case. We felt consulted and informed throughout the whole process, receiving regular communication and all relevant paperwork to help us understand and get through what was a unique, and often stressful case. Jeremy was very approachable, reassuring (but realistic) and very supportive. With a high level of professionalism, mixed with humour and a down-to-earth manner, Jeremy was the right person to act for us and win our landmark case. We would highly recommend Jeremy and CFLP to anyone with a family law case to proceed. Thank you for all you have done for us."
---
CLIENT: Dr J
COMPANY/FIRM: Cambridge Family Law Practice
TESTIMONIAL: "I am extremely grateful to Simon Bethel and the whole of his team for making the difficult experience of the last few years of divorce as straightforward as possible. Thank you to Simon for his wise advice and for his balanced and family focused approach in achieving a very satisfactory outcome outside of the court process."
---
CLIENT: Mr S
COMPANY/FIRM: Cambridge Family Law Practice
TESTIMONIAL: "I would like to give my most warmest thanks to Kathryn Evans. I can't recall the last time I have met a person that has such common sense and so much professional understanding. When it comes to taking charge, reading the room and controlling the most critical situations, she is the person to go to! Thank you so much to Kathryn for helping me get through this hard time in my life and making it so much easier."
---
CLIENT: Mrs O
COMPANY/FIRM: Cambridge Family Law Practice
TESTIMONIAL: "I could not have had anybody better than Kathryn Evans to help and support me through a very complicated and messy child protection case involving my grandchildren. She grasped the complexities of the situation very quickly and is very perceptive. She has advised with warmth and kindness. Kathryn is always extremely well-prepared, allowing me to completely trust in her expertise and ultimately feel less anxious about the process. Everyone I have encountered at CFLP has been helpful and thoroughly professional. I would not hesitate to recommend this practice and Kathryn in particular."