Fromont Briens > Paris, France > Firm Profile
Fromont Briens
Offices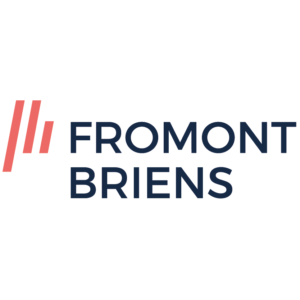 Fromont Briens
5-7 AVENUE DU COQ
75009 PARIS
France
Fromont Briens > The Legal 500
Rankings
Fromont Briens
is a established name for employment and social security work. With firm roots in Paris and Lyon, the boutique is home to one of the country's largest dedicated teams. The firm's substantial client base includes many large French and international companies which turn to the firm for domestic and cross-border matters, with the firm's membership of Littler's international network key to multijurisdictional cases. The practice regularly acts on strategic reorganisations and transformations, often involving major cross-border projects, with recent matters coming from the food, energy and aviation sectors. Large downsizing and employee transfer projects concerning more than a 1,000 workers accounted for a significant part of the recent caseload. The practice is also entrusted with prominent M&A work and is an excellent reference for strategic litigation and collective negotiations. Additionally, the firm is recognised as one of the few leading names in the field of pension, benefits and social security law, with
Charlotte Bertrand
a key reference in that respect. The large partnership includes
Jean-Sébastien Capisano
, 
Sophie Pelicier-Leovenbruck
,
Sabrina Dougados
,
Jean-Martial Buisson
, 
Julie Beot-Rabiot
and 
Guillaume Desmoulin
among its most experienced key members. Béot-Rabiot, Desmoulin, Dougados direct the team with
Ludovic Genty
,
Catherine Millet-Ursin
 and
Jacques de Tonquedec
. The 2021 partnership promotions were
Vivia Correia
,
Camille-Antoine Donzel
,
Laura Jousselin
,
Barbara Mollet
and
Léa Rameau
. Founding partner Gilles Briens retired in March 2021.
Practice head(s):
Julie-Béot-Rabiot; Guillaume Desmoulin; Sabrina Dougados; Ludovic Genty; Catherine Millet-Ursin; Jacques de Tonquedec
Other key lawyers:
Testimonials
'The firm has a perfect knowledge of our company agreements and our practices and knows how to adapt its advice to our organisational requirements.'
'Sophie Pelicier is an excellent lawyer who is very sharp in labour law.'
'Ability to mobilise diverse expertise with a very good level of responsiveness. Ability to support the medium-term social strategy and also to deal with everyday issues. Global network available if needed.'
'The complementary social protection team headed by Charlotte Bertrand is one of the few experts on the subject. Due to the volume of cases handled and its contacts with the administration, the team is able to provide pragmatic advice, including on new subjects.'
'Charlotte Bertrand  demonstrates very specific expertise on technical subjects, but knows how to adapt pragmatic positions with great reactivity.'
'The firm has strong legal expertise, extensive knowledge of market practices and a large network.'
'I am working with Charlotte Bertrand who is a very clear and very pragmatic lawyer, who allows efficient decision-making and knows how to present complex subjects to our internal teams. In addition, it is a very available and very pleasant team, it is a pleasure to work with them.'
'Multidisciplinary team with highly specialised experts in all areas of labour law; very high responsiveness.'
Key clients
AG2R
AHSM
Air France
Air Liquide
Airbus
Amundi
Arnal
Carrefour
CGG
Constellium
Covéa
ES Banque
Fédération française de l'Assurance
Groupama
Groupe Danone
Groupe Engie
Havas Voyages
Hexcel
HSBC Europe continentale (
In Extenso
Institut Pasteur
Macif
Maif
Malakoff Humanis
Matmut
MSAé IPECA
Nexans
Olympus Group
OPCO EP Entreprises de proximité
Oracle France
Peugeot – Stellantis
Selecta
SFR
Sodexo
ST Microelectronics
Synerpa
Technip France
Travel Lab
Valeo
Western Union
Work highlights
Advising Danone on the 'Local first' reorganisation projects of Groupe Danone.
Advising Engie on the sale of shares held in Suez.
Advised Macif's subsidiary Aéma Groupe on the labour and employment aspects of its acquisition of the Aviva France branch.
Fromont Briens
Fromont Briens >
Firm Profile
Firm Overview
Fromont Briens is one of the most preeminent employment and labour law firms in the French market.
For 30 years now, the firm has brought its depth of expertise in all the fields of French employment and labor law to a series of clients ranging from small and medium companies to listed global corporations. A pioneer in many of its historical practices, the firm has developed a leading expertise in employment law, social protection and additional remuneration law, corporate and M&A, restructuring, social compliance, criminal labor law and professional training law putting clients' satisfaction, regardless their size or industry, at the very heart of its practice through prospective and innovating interventions.
With an approach centered around the concept of advising partnership, the firm brings proximity, creativity, reactivity and handson solutions to the market. More than just a partner, Fromont Briens has become an actor in the social transformation of companies by offering them innovative strategies in response to the technological, legal and societal innovations they must address at a rapid pace.
Firm Details
Fromont Briens offers a day-by-day management of all our clients HR issues with several methods of operation:
Counsel
Litigation
Strategic and operational support
Training
Our innovative solutions include :
Social Crisis Management
Data privacy
Evolution and Labour 2.0
Diversity & Inclusion
Global mobility
Main Areas of Practice
We advise and assist a very wide range of French and foreign companies, from local SMEs to global listed companies with the same level of market knowledge and expertise in all industry sectors – with a focus on banking, insurance, energy, food & beverage and aerospace.
We provide solutions to all of their labour and employment needs, from day-to-day management to criminal labour law as well as in relation to their M&A transactions, restructuring projects and strategic social compliance issues. We also support them in expanding domestically and internationally through the seamless global reach allowed by our partnership with Littler.
Our range of services is articulated around our Full-service labour law practice, our Social security and additional remuneration practice, our Professional training law practice and our Criminal labour law practice.
Full-service labour law
For 30 years, we have distinguished ourselves through our approach, which combines technical expertise and on-site work including Individual employment relationships, Collective labour relations, Working time, Mergers & Acquisitions, Social management of restructurings, Company retirement & contingency, Employee savings and shareholding schemes, Remuneration policies, URSSAF assessments & adjustments, Occupational accidents and diseases management, Public Sector Labour Law, Cost control, European labour law, Governance of insurance bodies and insurance products.
Social protection and additional remuneration
We understood the importance of the social protection and additional remuneration issues for our clients early on by establishing, since the firm's creation, a team of attorneys whose work is entirely dedicated to this area of expertise.
We then have become the leading French firm in this field through our expertise combining skills in the areas of company contingency/retirement schemes, payroll/URSSAF (French social security office), employee savings, insurance law and complementary social protection bodies, compliance, executive remuneration and overall remuneration policies.
As a consequence, we succeeded in anticipating, being a source of proposals, and accompanying each of the reforms that have had, and still have, an impact on this field of law, in order to make them comprehensible and to transpose them in a pragmatic way to the benefit of our clients.
At the heart of the social protection and additional remuneration universe in France, we advise companies, insurers, pension institutions and mutual provident societies as well as professional organizations, branches and unions in addition to our regular contribution to the public debate and reforms work alongside government institutions.
Our landmark position in this market that we contributed to create and keep on leading through our prospective interventions for our clients is second to none.
Criminal Labour law
With 30 years of experience in criminal labour law, our lawyers specialised in this area operate on a daily basis, providing sound counsel to ensure that both the procedure and the criminal risk are under control.
This special area of law, which includes both labour and criminal law, deals with breaches committed in both individual and collective labour relations.
Our firm assists companies at all stages of their social life. Our criminal labour law department, combined with our expertise in social compliance, enables us to offer an innovative social crisis management service.
Professional training law
We offer a 360-degree legal package to all training players, enabling them to fully grasp the ever-changing French legal framework.
We dedicate our activity to training law and support all those involved in professional training in all the legal issues inherent to their core business (labour law, association law, tax law, public procurement law, intellectual property law, law of obligations, etc.).
We have developed expertise alongside professional branches and employer companies in the design of their training policies as well as the negotiation and drafting of collective agreements on training and/or Employment and Expertise Plans (GPEC).
Our support consists of consulting services, assistance and/or representation in pre-litigation and litigation situations, as well as inter-company or intra-company training. We favour long-term partnership relationships with our customers, through annual subscriptions that allow our teams to be as responsive as possible, while meeting our customers' needs.
In addition to our counselling activity, we regularly contribute to the development of positive law (writing columns in specialised legal journals, hearings before the National Assembly, drafting amendments, drafting good practice guides and vade-mecum within the French Forum of Digital Training Players (Forum français des acteurs du digital), participation in the National Association of Directors of Human Resources (ANDRH) Employment and Training Commission, etc.).
Offices
Paris – 5/7 Avenue du Coq, 75009 Paris
Lyon – 40 Rue de Bonnel, 69003, Lyon
Staff Figures
Number of lawyers : 100 at this office : 45
Languages
English French Italian Deutsch Spanish Persian
Memberships
Other
Other offices : Lyon
Client Testimonials
CLIENT: Sylvain LOBRY, VP Social Dialogue & Social Fundamentals COMPANY/FIRM: Danone
TESTIMONIAL: "Fromont Briens advised Danone in 2021 on the group's deep and complex Local First transformation, which affected all the legal entities, functions and seniority levels of the Group in France and internationally. The outcome is outstanding because all the deadlines and negotiations have been concluded according to the initial schedule, with unanimous agreements in practically all our entities. We particularly appreciated the trust, the quality of the team and the level of anticipation and reactivity demonstrated by the firm. Thanks to Jean-Sebastien and his team for this major contribution to the transformation of Danone and the construction of its future."
---
CLIENT: Emilie CASANOVA-MAZET, Milk, Manufacturing, Quality & C&P HRD – EDP France
COMPANY/FIRM: Danone
TESTIMONIAL: "Thanks to the understanding of the way Danone wanted to approach very complex individual situations and the fierce determination shown to secure procedures for Danone, Fromont brought me the right solutions and a client-centric advice in their implementation, way beyond its pure legal expertise.
Beyond securing complex legal procedures, Fromont Briens stood out through its highly qualitative experience in managing authorities, and the advice in the outreach among team leaders, which is a key element of internal change."
---
CLIENT: Philippe SAQUET, Directeur des Relations Sociales
COMPANY/FIRM: HSBC CE
TESTIMONIAL: "Our cooperation has been articulated around the preparation and implementation of a PSE (ESP), then of a collective contractual termination plan, each on different job types that we conducted in full with our lawyers. From the preparation of the cases, and all along the social procedures, to their breakdown, their advice has been highly efficient, relevant and educational as much for the HR teams as for the operational managers, mainly thanks to, beyond their legal expertise, their deep understanding of the concerned jobs, their analysis of the legal, social and internal economic stakes and constraints, and their knowledge and acute sense for social dialogue within the group. "
---
CLIENT: Bruno Guillemet, Group Human Resources Senior Vice President COMPANY/FIRM: Valéo
TESTIMONIAL: "Corporate life is all about adapting to changes and transformations. Coping with all those unexpected situations requires a sound, reliable and accurate advice. We chose Fromont Briens a long time ago with that in mind, and they advised us on many occasions in 2021 with an always "zero-defect" policy, which means that their advice is never proven wrong, and always allows us to take the right decision at the right time."
---
CLIENT: Marie-Charlotte Bonnassieux, HR Director COMPANY/FIRM: EDMOND DE ROTHSCHILD (FRANCE)
TESTIMONIAL: "I'm delighted for you regarding your ranking, highly deserved and that only reflects your professionalism, pragmatism and very acute and precise sense of anticipation of the various consequences implied by HR projects. Thank you so much, working with you and your team, beyond pleasant, allows me to experience great serenity in my daily job."
---
CLIENT: Erik Wals, VP and General Counsel
COMPANY/FIRM: DJO Global
TESTIMONIAL: "Hi Guillaume, Marine. Wanted to let you know that Catherine is very happy that we switched law firms—she thought your brief in the LeBeau case was particularly clever and well-considered! Although I do not have Catherine's subject experience I read the brief as well and the arguments, esp. on overtime, seem to me very convincing. Thanks, Erik"
---
CLIENT: Julia Courchel, Human Resources Director
COMPANY/FIRM: Groupe GR
TESTIMONIAL: "Thanks a lot for this tremendous news and especially to Guillaume Desmoulin and the team whose work permitted this very positive result"
---
CLIENT: Pierre-François Catté COMPANY/FIRM: CFH Groupe
TESTIMONIAL: "Thanks again for all the things you did for CPI all those years. I won't hesitate to promote your firm as a whole, and you as an individual lawyer whenever I got the chance."
---
CLIENT: Emmanuel Blottiau, Directeur Relations sociales COMPANY/FIRM: Hilti France
TESTIMONIAL: "Great job from the Fromont Briens team (as usual)."
International Capabilities
As one of the leaders on the French market, Fromont Briens – Littler has always been a reference for international companies with operations in France. The Firm assists multinational employers to move their employees across borders, comply with local employee relations laws, and assist with such international issues as overseas privacy laws and applying company policies worldwide.
The approach of Fromont Briens – Littler is to understand unique needs and objectives of our clients and propose a taylor made assistance, while giving a clear view of French law requirements.
The clients
The client base of Fromont Briens – Littler includes several international groups as well as high growth companies (VSEs-SMEs) operating in various business areas:
Banking
Pharmaceutical industry
Food and beverage
IT
Private equity
Energy
The team
In order to provide international clients with the highest quality of service, Fromont Briens has set a dedicated task force represented by a range of lawyers with a very solid international experience. Such experience includes obviously language skills but also a very good understanding of foreign clients expectations and a pragmatic approach of legal assistance.
The network
Littler is the largest law practice in the world exclusively devoted to representing management in every aspect of labor and employment law.
With 1,500 attorneys in 25 countries over 3 continents, Littler serves as the single source solution provider to the global employer community. Through an integrated worldwide strategy, Littler brings together practitioners experienced in local and cross-border labor and employment matters to provide seamless client service across national boundaries.
The French office
In France, 160 attorneys in Paris and Lyon, of which 41 partenrs, assist a wide range of employers on all labour and employment related issues such as individual and collective working relationships, restructuring, remuneration policy, pension plans and employee savings plans.