Capital Law Limited > Cardiff, Wales > Firm Profile
Capital Law Limited
Offices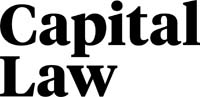 Capital Law Limited
CAPITAL BUILDING
TYNDALL STREET
CARDIFF
CF10 4AZ
Wales
Capital Law Limited > The Legal 500
Rankings
Displaying '
dedication beyond the call of duty, along with expertise and professionalism', 
Capital Law Limited
provides a
'solutions-led
' approach to private and listed companies on transactional work in the immediate geographical confines, as well as beyond the Welsh borders. Under the guidance of '
unassuming and intelligent' 
corporate head
Tom Kelleher
 and '
effervescent'
senior partner
Duncan Macintosh
(who was himself formerly in-house counsel at 3i Group), the team has particularly strong credentials among stakeholders within the private equity/growth capital sector, including funds and management teams. As well as his continued work for core client WestBridge on an array of investments and exits, Kelleher also recently deepened the firm's ties with BGF, acting for it for the first time in a sponsor capacity in relation to its investment in Welsh online retailer Fun Brands Group. '
Passionate and talented
' senior associates
Laura Spendiff
and
Gareth Williams-Davies
 are also key members of team and are recognised as the '
next generation of business leaders
' for the firm.
Maria Coggins
 leads the commercial offering at the firm and excels in advising on commercial contracts and data protection.
Philip Barratt
joined 
TLT
in December 2021.
Noted for its flexible approach to fees, which includes access to the firm's own litigation fund, the '
high-quality
' team at
Capital Law Limited
provides '
good value for money'
to a myriad public and private sector clients across a wide array of litigation. '
Calm, authoritative and methodical
' team head
Stephen Meade
 is at the forefront of the most significant work handled by the team, including a high-profile challenge by the BMA relating to unilateral service charges levid on government-owned GP surgeries and many businesses in Covid-related Business Interruption Insurance claims. '
A strategic thinker',
Andrew Brown
 launched Capital Dispute Finance (the aforementioned litigation fund) and as part of his broad practice regularly represents private sector clients accessing the fund. Praised for '
outstanding practical and strategic judgement
',
Nicola Mead-Batten
excels in public law-related litigation, including judicial reviews.
Philip Jones
 has an excellent perspective across a range of corporate and finance litigation, including derivative claims and shareholder disputes.
Guto Llewellyn
is also recommended.
Capital Law Limited
has a '
wide knowledge of financial transactions' 
for a balanced roster of lenders and borrowers.
Reshma Jogia 
leads the firm's corporate banking offering which has expertise advising stakeholders throughout the capital structure and continues to pick up financing work from the firm's growing private equity client base on their investments. Consultant
Huw Thomas
 is well-versed in commercial property finance mandates, while 
Rachel Hillier
 takes the lead on financial regulatory matters, including advice to fintech providers.
Drawing upon the firm's broader commercial litigation skills and the ability to provide clients, including a number of IPs, with the potential opportunity to fund cases utilising the firm's litigation fund
,
Capital Law Limited
's sweet-spot lies in the context of contentious insolvency work. The '
vastly experienced
'
Philip Jones
 takes the lead on much of this work and in the case of corporate insolvency mandates, he brings particular expertise to bear in relation to advise on directors' duties. On the non-contentious front,
Maria Coggins
regularly handles corporate restructuring work as part of her broader commercial practice.
The '
personable, friendly and focused' 
team at
Capital Law Limited
provides '
solutions-focused
' advice to a private sector focused client base, including tech companies and those in the creative industries, seeking to commercialise and to protect/enforce their IPR. On the litigation front, the firm is particularly adept at handling contentious trade mark and copyright matters, where its willingness to provide a flexible approach to fees ensures that smaller companies/individuals are able to realistically bring claims against clients with much deeper pockets. Senior associate
Kellsey Logue
 continues to flourish on the non-contentious front, including on behalf of tech companies seeking to commercialise their IPR.
Tapping into '
incredible connections',
the result of many years' involvement in the sector, and displaying a '
true commitment to their clients',
which include regional football (Cardiff City FC), rugby (Pontypool Rugby) and cricket (Glamorgan CC) clubs,
Capital Law Limited
remains one of the leading firms in the space. The nature of the work for the firm's sports clients is broad and cuts across many different practice areas, including litigation, commercial, IP, regulatory and employment. 
David Lewis
is also recommended and handles a range of employment and immigration work for players, coaching staff and management of professional sports clubs.
Less commoditised than some of the firms in the ranking,
Capital Law Limited
's strength lies in its recovery of "problem debts" in a business to business context. In this regard the firm is effectively able to leverage the firm's broader market-leading commercial litigation offering and has significant experience of utilising complex interim applications for injunctive relief, including freezing orders. Team head
Guto Llewellyn
has an excellent reputation and as well as leading on much of the high-profile debt collection work, has also been active of late assisting several retail clients in relation to improving their internal debt collection procedures.
Drawing upon the expertise of '
empathetic and accessible
' individuals within the five-partner team,
Capital Law Limited
provides '
timely and pragmatic advice
' to a myriad private sector (including a growing number of technology and pharmaceutical clients) and public sector entities. 
David Lewis
is '
incredibly knowledgeable about all employment law matters', 
including as it relates to discrimination and whistleblower litigation for employers - an area that he regularly undertakes the advocacy himself before the tribunal.
Sarah Austin
 has significant non-contentious experience, including as it pertains to collective consultation advice pursuant to redundancy procedures and corporate support work, including in relation to private equity-backed M&A. As well as his discrete fee-earning advice, which includes trade union and labour relations expertise, team head
Richard Thomas
 is popular among clients and non-clients alike for his training across a range of hot-button employment and data protection issues, including in the context of Brexit.
Housed within the broader employment offering which is headed by
Richard Thomas
,
Capital Law Limited
 provides '
legally and commercially sound advice' 
to both local and multinational companies on their business immigration concerns. The scope of this work is broad, running the gamut from compliance advice (including right to work audits), assisting companies become licensed sponsors, through to immigration due diligence on corporate transactions. Senior associate
Alex Christen
 '
goes the extra mile and provides solutions-oriented advice
' to clients including on the implications of Brexit with regard to UK-bound migration of EU workers, and on issues arising during the pandemic, including advice on the permissibility of furloughing sponsored workers.
Professional negligence work forms a significant part of
Capital Law Limited
's broader commercial litigation workflow. In this regard, the firm has experience bringing claims against solicitors, accountants and property professionals both nationally and internationally. '
An excellent strategic thinker
',
Andrew Brown
 is at the vanguard of third-party funding and has frequently utilised the firm's litigation fund (which he helped to establish) to provide innovative funding solutions to clients bringing professional negligence claims.
Lucy Emanuel
 is '
innovative and extremely thorough
' and regularly acts for financial institutions in claims against solicitors, valuers and construction professionals.
Effectively able '
to leverage knowledge from wider practice areas',
the '
helpful and organised
' multi-disciplinary team at
Capital Law Limited
provides an '
outstanding
' service to charitable businesses, not-for-profit education providers and trade unions.
Nicola Mead-Batten
 demonstrates '
the right blend of technical expertise and client facing skills' 
and leverages her market-leading public law/regulatory expertise for many clients in the not-for-profit sector.
The '
extremely cohesive, efficient and well organised' 
multidisciplinary team at
Capital Law Limited
is '
fantastically knowledgeable
' in the space, as was recently underscored by its impressive showing across a multitude of lots on the NPS. The undoubted '
star player
', however, remains team head
Nicola Mead-Batten
 who has '
the right blend of technical expertise and client facing skills' 
and is according to one client: '
probably the best public law solicitor in England and Wales at the moment'. 
This expertise manifests itself in a range of ways, including in relation to freedom of information requests and judicial review matters.  '
Extremely efficient and organised
' senior associate
Trish D'Souza
is also a key member of the team, particularly as a result of her '
excellent knowledge of higher education in the public sector'. 
Combining its strong overarching dispute resolution expertise with specific property sector knowledge,
Capital Law Limited
regularly represents owners, landlords, tenants and developers, both in litigation, as well as from a crisis management perspective. Although it is active across a range of industry sectors, the firm is particularly well regarded for its work in the healthcare industry, an area that '
excellent
' team head
Stephen Meade
 is particularly well-known.
Led by
Maria Coggins
,
Capital Law Limited
regularly advises clients on IT-related matters, including on the commercial contractual arrangements to facilitate large IT projects, as well as on software development, licensing and managed service solutions. Senior associate
Chris Coughlan
 understands the '
the nuances and vagaries of technologies and how this can be mitigated through legal documentation matters' 
and has successfully grown the firm's offering for technology clients since he joined in 2019.
Combining IP, litigation and commercial contract expertise, in particular,
Capital Law Limited
provides a comprehensive service to a range of media and entertainment clients.
Working collaboratively with complementary practice groups, including construction and planning, as well as frequently teaming up with external consultancy firms,
Capital Law Limited
's four-partner team provides a '
holistic and commercial approach'
and is particularly well-suited to advising on complex development/regeneration projects. Equally accomplished at handling both private and public sector mandates, team head
Leanne O'Brien
has been pivotal to engendering this approach throughout the group and continues to take the lead on the property front for UK forecourt operator Ascona Group on its ambitious growth plans. O'Brien also handles a significant amount of property-related work in the education sector, including for Bridgend College on a significant town centre campus development and relocation which will be the centrepiece of an ambitious town centre regeneration project. As well as handling a considerable amount of domestic work,
Jon Ely
 has been pivotal to the growth of the group on projects outside of Wales, principally as a result of his focus on high-value business space lettings in the London occupier market.
The '
extremely versatile
' six-strong team at
Capital Law Limited
displays an '
excellent mix of local and national knowledge',
ensuring that its balanced roster of public and private sector clients are well served across the gamut of their non-contentious and contentious construction needs. A '
pleasure to deal with
', team head
Stuart Pearson
has developed a particularly strong reputation advising on the construction aspects of major energy and infrastructure projects; he has gained particular recent expertise drafting and negotiating contracts implementing the Mutual Investment Model (MIM) - an innovative way to invest in public infrastructure developed in Wales.
'Phenomenal'
associate
Samuel O'Callaghan
has
'in-depth knowledge on a wide variety of construction contracts' 
and is also well regarded for his contentious skills.
Now headed by construction lawyer
Stuart Pearson
following the departure of
Liz Gibbons
 to
Acuity Law
in November 2021,
Capital Law Limited
's multi-disciplinary team provides a cohesive and well-integrated offering to a growing number of Wales based housing associations. Employment law-related advice remains a strong driver of the practice, an area that senior associate
David Sheppard
 is particular adept, both in terms of fee-earning work as well as training/seminars on hot-button issues, including on vaccination policies.
Capital Law Limited >
Firm Profile
Capital is a commercial law firm and consultancy business.
Working nationally and internationally from its base in Wales, Capital's work takes many forms and spans different legal departments. Its lawyers and consultants are diverse and highly experienced, with one thing in common: a shared expectation of brilliance.
Capital specialises in providing legal and professional services to trading organisations throughout the UK, Europe, and beyond. The firm's main practice areas are employment, property, corporate and commercial, and commercial disputes. It works with both public and private sectors for a wide range of clients: from multinationals to tech start-ups.
It's the only firm in Wales to have an integrated management consultancy business and – through Consulegis, the international network of lawyers – it can support clients anywhere in the world.
Ultimately, Capital has one purpose: to help others succeed.
Lawyer Profiles
| Photo | Name | Position | Profile |
| --- | --- | --- | --- |
| | Rachel Adams | Rachel is a Solicitor in our Commercial Disputes team. Prior to joining… | View Profile |
| | Angharad Aspinall | Angharad is an Associate in our Employment and Immigration team. She has… | View Profile |
| | Sarah Austin | Sarah is a Partner in the Employment and Immigration team. Sarah has… | View Profile |
| | Cerith Bevan | Cerith is a Solicitor in our Corporate and Commercial team. Cerith, a… | View Profile |
| | Danielle Bragg | Danielle is a Solicitor in our Construction, Energy & Projects Team. Danielle… | View Profile |
| | Andrew Brown | Andrew is a Partner in our Commercial Disputes team. He specialises in… | View Profile |
| | James Butters | James is a Partner in our Banking and Finance team. He specialises… | View Profile |
| | Emma Chapple | Emma joined Capital's Real Estate team in November 2021. Emma helps clients… | View Profile |
| | Alex Christen | Alex is a Senior Associate in our Employment and Immigration team. She… | View Profile |
| | Maria Coggins | Maria is a Partner in our Corporate & Commercial team, she also… | View Profile |
| | Christopher Coughlan | Chris heads up our cross departmental technology sector. He is an experienced… | View Profile |
| | Tod Davies | Tod is an Associate in the Commercial Disputes team. Tod studied History… | View Profile |
| | Hakeem Din | Hakeem joined Capital in September 2019 as a trainee and qualified as… | View Profile |
| | Sarah Drew | Sarah is a Solicitor in our Financial Services Team. She joined the… | View Profile |
| | Angelina Drljaca-Chandler | Angelina is a Partner in our Corporate team. She advises public and… | View Profile |
| | Viv Du-Feu | Viv is an experienced Employment Lawyer and Legal Director with a reputation… | View Profile |
| | Phillippa Ellis | Phillippa is a Senior Associate in our Commercial Disputes team and leads… | View Profile |
| | Lucy Emanuel | Lucy is a Partner in our Commercial Disputes team. Her main area… | View Profile |
| | Cristina Faro | Cristina advises insurers, brokers, non-traditional insurance intermediaries, MGAs, start-ups and a range… | View Profile |
| | Alison Flett | Alison is a Senior Associate in our Employment & Immigration team, having… | View Profile |
| | Robin Ford | Robin is a Solicitor in our Employment and Immigration team. Robin qualified… | View Profile |
| | David Garner | David is an Associate in our Commercial Disputes team. David focuses on… | View Profile |
| | Mary Goldsbrough | Mary is a Senior Associate in our Employment and Immigration team. She… | View Profile |
| | Catherine Golledge | Catherine is an Associate in our Corporate team, who trained with Capital.… | View Profile |
| | Clare Good | Clare is a Senior Associate in our Commercial Disputes team, helping with… | View Profile |
| | Charlotte Gregory | Charlotte is a commercially focused Partner specialising in financial services. Charlotte works… | View Profile |
| | Carrie Gwyther | Carrie is an Associate in our Commercial Disputes team. Carrie has experience… | View Profile |
| | Sarah Hale | Sarah advises investors, companies and management teams on a wide range of… | View Profile |
| | Charlotte Hanson | Charlotte is an Associate in our Financial Services Regulation team. Charlotte is… | View Profile |
| | Rachel Hillier | Rachel is a Partner in our Corporate and Commercial team. Rachel is… | View Profile |
| | Marlies Hoecherl | Marlies is a Partner in our Corporate & Commercial team. She manages… | View Profile |
| | Nina Holmes | Nina joined Capital in October 2018 and qualified as a Solicitor in… | View Profile |
| | David Hudson | David is a litigation and regulatory investigations lawyer with specialisms in financial… | View Profile |
| | Catherine James | Catherine joined Capital in September 2019 as a Solicitor in the Corporate… | View Profile |
| | Reshma Jogia | Reshma leads our corporate banking practice, with 20 years' experience in acting… | View Profile |
| | Angharad Jones | Angharad is an Associate in our Commercial Property team. She mainly assists with… | View Profile |
| | Tom Jones | Tom is a Solicitor in our Corporate and Commercial team. Tom graduated… | View Profile |
| | Louise Jones | Louise is a Solicitor in our Employment and Immigration team. Louise represents… | View Profile |
| | Céline Jones | Céline is a Partner in our Commercial Disputes team, with over 10 years'… | View Profile |
| | Philip Jones | Philip is a Partner in our Commercial Disputes team. He has nearly thirty… | View Profile |
| | Tom Kelleher | Tom is a Partner, who leads our Corporate and Commercial team. Tom… | View Profile |
| | Lewis Kerr | Lewis is a Solicitor in our Employment and Immigration team. Lewis joined… | View Profile |
| | David Lewis | David is a Partner in our Employment & Immigration Team, who advises… | View Profile |
| | Christopher Lewis | Chris is a Senior Associate in the Banking and Finance team. He… | View Profile |
| | Guto Llewelyn | Guto is a Partner in our Commercial Disputes team. He resolves a… | View Profile |
| | Kellsey Logue | Kellsey is an Associate in our Corporate and Commercial team. She studied Law… | View Profile |
| | Duncan Macintosh | Duncan is a founder of Capital, leads the Corporate team, and is… | View Profile |
| | Catrin Mackie | Catrin is an Associate in our Commercial Property team. She works with… | View Profile |
| | Rebecca Mahon | Rebecca is an Associate in our Employment and Immigration team. She advises… | View Profile |
| | Connor Massey | Connor assists the team with general commercial litigation matters. He joined the… | View Profile |
| | Susanne Matthissen | Susanne is an Associate in our Employment & Immigration team. She advises… | View Profile |
| | Stephen Meade | Stephen leads the Commercial Disputes team. He handles all types of commercial… | View Profile |
| | David Moore | David is a Senior Associate in our Commercial Disputes team. David joined… | View Profile |
| | Annabel Morgan | Annabel acts on disputes relating to defamation, contract, commercial and residential landlord… | View Profile |
| | Christopher Nott | Chris Nott is a founder of Capital Law and a director of… | View Profile |
| | Leanne O'Brien | Leanne is Head of our Real Estate team, advising clients on both… | View Profile |
| | Samuel O'Callaghan | Sam O'Callaghan is a Senior Associate in the Construction, Energy & Projects… | View Profile |
| | Stuart Pearson | Stuart is a Partner in our Construction, Energy and Projects team. He… | View Profile |
| | Elin Pinnell | Elin is the Managing Partner of Capital Law. Along with Senior Partners Chris… | View Profile |
| | Catrin Povey | Catrin is an Insurance Associate in our Financial Services department. Catrin deals… | View Profile |
| | Simon Ramsden | Simon is a Partner in our Public Law and Regulatory team. He… | View Profile |
| | Mr David Sheppard | David is a Senior Associate in our Employment and Immigration team. He… | View Profile |
| | Laura Spendiff | Laura is a Partner in the Corporate and Commercial team at Capital.… | View Profile |
| | Tara Swaminathan | Tara is a Solicitor in our Financial Services Regulation team. She studied… | View Profile |
| | Claire Tait | Claire is a Senior Associate in our Employment and Immigration team. Claire… | View Profile |
| | Huw Thomas | Huw joined Capital in April 2017, having gained extensive experience over 20… | View Profile |
| | Jordan Thomas | Jordan is a Senior Associate in our Corporate team, who trained at… | View Profile |
| | Richard Thomas | Richard is a Partner in our Employment and Immigration team. He specialises… | View Profile |
| | Hannah Vosper | Hannah is a Senior Associate in our Commercial Property Team. She advises… | View Profile |
| | Chloe Walsh | Chloe started her training contract with Capital in September 2019 and qualified… | View Profile |
| | Jonathan Walsh | Jonathan is a Senior Associate in our Employment and Immigration team, experienced… | View Profile |
| | James Williams | James qualified as a Chartered Legal executive in March 2022. He specialises… | View Profile |
| | Simon Williams | Simon joined our Commercial Disputes team as a Solicitor in April 2019,… | View Profile |
| | Melanie Williams | Melanie is an Associate in our Corporate and Commercial team, and focuses… | View Profile |
| | Gareth Williams-Davies | Gareth is a Partner in our Corporate & Commercial team. Gareth's focus… | View Profile |
| | Oliver Woodhouse | Oliver is a Senior Associate in our Financial Services team specialising in… | View Profile |
| | Garyn Young | Garyn assists the wider employment team with contentious and non-contentious employment work. With… | View Profile |
Languages
French German Italian Serbo-Croatian Spanish Welsh Urdu Lithuanian Tamil Gujarati Dutch Greek Punjabi
Memberships
The Law Society of England & Wales ELA (Employment Lawyers Association) Loan Market Association Chartered Institute of Legal Executives (CILEx) SRA Accredited Police Station Representative Consulegis International Legal Network The Society of Construction Law Crypto Assets Professional Advisory Group (CAPAG) FinTech Wales Women in Criminal Law Society of Asian Lawyers The Honourable Society of the Inner Temple The Honourable Society of Gray's Inn Chartered Institute of Arbitrators The General Council of the Bar Middle Temple Constitutional and Administrative Law Bar Association (ALBA) The Law Society of Ireland Society for Computers and Law (South West Group)
Client Testimonials
CLIENT: Gareth Williams (In House Counsel)
COMPANY/FIRM: British Medical Association
TESTIMONIAL: "The British Medical Association has used Capital Law for a range of work including public and administrative law, employment, litigation and commercial. Capital are very approachable and user friendly. The level of service provided has been exceptional, often exceeding that of the better known central law firms we had used previously and with considerable cost savings. We regard a number of the Capital lawyers as being an extension to the BMA's own legal team – due to the detailed knowledge of our needs that they have acquired, coupled with the close working relationship and trust that we have in them."
---
CLIENT: Chris Inson (Legal Counsel and Company Secretary)
COMPANY/FIRM: The Royal Mint Limited
TESTIMONIAL: "Capital Law has a deep understanding of The Royal Mint's history, the complexities of our business and the challenges we are facing day-to-day. They've provided us with timely and professional legal advice and support for over 10 years, to the extent they have become a value-add extension of our business. They make the effort to get to know our people and our needs, helping us to make decisions with full knowledge of the options. Capital Law are not afraid to give us proper advice to help us make decisions, sometimes difficult ones, which other advisors won't necessarily do."
---
CLIENT: Harry Franks (Co Founder and COO)
COMPANY/FIRM: Zego
TESTIMONIAL: "Capital Law have been a strong partner for us not only through this last fundraise, but also continually, supporting with all aspects of the business. It's been fantastic to work with the team, and their specialism in insurance and technology makes them the leaders in this space."
---
CLIENT: Shane Higgon (Finance Director)
COMPANY/FIRM: Ascona Group
TESTIMONIAL: "To the awesome Capital team, you have been phenomenal in your representation of us. We are extremely grateful for your diligence, professionalism and good humour throughout this process. We look forward to the next one and couldn't conceive of finding a better business partner to work with us over the next few years."
---
CLIENT: Nigel Wheeler (Group Director)
COMPANY/FIRM: Rhondda Cynon Taf County Borough Council
TESTIMONIAL: "Capital Law are a trusted advisor and an integral part of the team. Their approach and advice has been sensible, pragmatic, and fully focused on delivering our innovative and complex project."
---
CLIENT: Valerie Kendall (Partner)
COMPANY/FIRM: WestBridge Capital
TESTIMONIAL: "We were delighted to have Capital Law as our trusted partner to help us complete the MBO – their ability to field a team of specialists to support each element of the transaction is invaluable, and the fact that they are universally pragmatic and commercial makes a huge difference when working with a number of different counterparties."