Firm Profile > Capital Law Limited > Cardiff, Wales
Capital Law Limited
Offices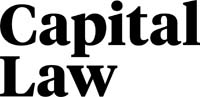 Capital Law Limited
CAPITAL BUILDING
TYNDALL STREET
CARDIFF
CF10 4AZ
Wales
Capital Law Limited > The Legal 500
Rankings
Under the guidance of the 'brilliant' Tom Kelleher and benefiting from the 'considerable wisdom and business ties' of the 'vastly experienced' Duncan Macintosh, who was himself formerly in-house at 3i, Capital Law Limited has a particular sweet-spot advising stakeholders, including funds and management teams, engaged in lower mid-market private equity transactions. Kelleher has developed strong ties with SME fund, Westbridge Capital, regularly representing it on its downstream investment work and its exits. The 'outstanding' Philip Barratt is also pivotal to the firm's growing success in the private equity market, with expertise on behalf of management teams and funds on deal execution, as well as ongoing portfolio management-related work. In addition to handling sponsor-side private equity M&A, senior associate Laura Spendiff also regularly advises start-ups/early stage companies seeking growth financing, and has successfully nurtured strong ties with numerous local SMEs. Maria Coggins leads the commercial team and has a strong grounding in commercial contract drafting and data protection matters.
Commercial litigation is a cornerstone practice for Capital Law Limited and accounts for a substantial volume of work across a wide range of disputes affecting both private and public sector entities. Team head Stephen Meade is a 'safe pair of hands' and is at the forefront of much of the most significant work it handles; he continues to represent the British Medical Association (BMA) on numerous disputes, including in the context of judicial review challenges. Meade has also been responsible for overseeing over 150 business interruption insurance policy claims arising out of the Covid-19 pandemic and the resultant UK and devolved Government restrictions on businesses. Philip Jones has an excellent perspective across a range of corporate and finance litigation, including derivative claims and shareholder disputes. Clients also benefit from potential access to the firm's litigation fund, which was established by the 'engaging and very bright' Andrew Brown and has funded numerous cases which he has subsequently led on. Nicola Mead-Batten has a 'terrific enthusiasm for her work' and handles a considerable amount of public law-related work for the BMA. Recently promoted to partner, Guto Llewelyn has 'real commercial sense', which he deploys to good effect across a range of business, IP and insolvency disputes.
Capital Law Limited's 'highly responsive' three-partner team has 'solid and practical experience in the sector', enbling it to provide 'pragmatic advice' to lenders and borrowers on financing matters throughout the capital structure. Christopher Agius is the relationship partner for many of the firm's most active creditor-side clients, including Julian Hodge Bank and the Development Bank of Wales, which he regularly advises on real estate finance matters. The 'incredibly hardworking and technical' Reshma Jogia has flourished since joining the team from Blake Morgan LLP in May 2020 and her recent promotion to partner was reflective of her role, alongside senior associate Christopher Lewis, in strengthening the team's corporate finance credentials  - including increasing visibility on the funding side for the firm's private equity sponsor client base. The team is rounded out at a partner level by the 'commercial and pragmatic' Rachel Hillier, who leads the firm's financial services offering and is a vital resource to both traditional banking clients as well as fintech-related entities across their regulatory requirements.
Led by 'first-rate technician' Philip Jones, Capital Law Limited has developed a strong reputation in the market, and is able to offer 'a quality of service for insolvency and corporate recovery work which is comparable to that found in the larger cities in England'. Jones is 'excellent at identifying an opponent's weak spots and exploiting them' and regularly takes the lead on the firm's work for IPs/liquidators, often necessitating a contentious approach as a result of alleged fraudulent behaviour by the debtor. Maria Coggins has more of a transactional focus to her practice and regularly handles distressed M&A and corporate restructuring mandates.
Displaying a 'can-do attitude that is well tuned to the practicalities of business', Capital Law Limited provides a 'great all-round service' to private sector entities, including tech and media companies, seeking to protect, enforce and commercialise their IP assets. Team head Wayne Beynon is able to combine his broad commercial litigation smarts with excellent technical knowledge across the gamut of IP law, enabling him to provide a very effective service to clients defending or enforcing their IPR (including as it relates to trade mark, copyright, and passing off claims). 'Approachable and knowledgeable' associate Kellsey Logue is gaining a strong following on the non-contentious front and as well as advising on IP licensing agreements and IP-related corporate support work, also heads up the firm's IP audit offering, which is proving popular among SMEs to better understand and identify potential revenue producing IP assets within their businesses.
Capital Law Limited's multi-disciplinary sports team provides 'user-friendly and practical' advice to professional clubs, individuals and regulatory bodies across a wide range of sports, including football, rugby and cricket. The firm is sole legal advisor to Glamorgan Cricket Club and Cardiff City FC, and continues to advise the latter across a range of non-contentious and contentious matters, including the ongoing high-profile litigation with FC Nantes surrounding the tragic death of Emiliano Sala and the subsequent liability for the transfer fee. Commercial litigator and IP expert Wayne Beynon heads up the sports offering at the firm and is pivotal to much of the work handled for Cardiff City FC. David Lewis  is also a key contact for sports-related work and represents numerous high-profile sports individuals across a range of employment and general commercial contracts work.
Focused on providing a bespoke and client-oriented offering, as opposed to functioning as a commoditised systems-driven volume service, Capital Law Limited excels in providing 'strategic and technical' advice in relation to business to business debt. Led on a day-to-day basis by the 'very thorough and articulate' Guto Llewelyn and also able to draw from the broader resources and expertise within the firm's overarching commercial litigation offering, clients are well served by the firm in whatever strategy they deploy, including court proceedings, if necessary. Flexible fee structures are provided, including access to a no win no fee debt collection product, while clients can also potentially receive funding through the firm's own litigation fund, enabling, for example, those that lack the financial resources to pursue large debts owed by opponents with deep pockets.
Headed by the 'brilliant' Richard Thomas, Capital Law Limited is best known for its employment litigation credentials, and regularly represents respondent employers, as well as a small but growing number of claimant executives, in disputes relating to, inter alia, unfair dismissals, discrimination and whistle blowing. Thomas himself has particular acclaim in the market for his trade union and labour relations expertise; he continues to oversee the firm's litigation for the BMA and its members as claimants in a high-profile age discrimination class action regarding the NHS Pension Scheme 2015. Although he is primarily focused on contentious work, the 'highly responsive' David Lewis  also has a niche advising rugby players/coaches on contract/exit negotiations, as well as being adept at drafting restrictive covenants for businesses to ensure that they are effectively protected against data theft or the poaching of clients by former employees. Sarah Austin handles much of the work on the non-contentious front, including a significant amount of employment support work for private equity and corporate clients of the firm pursuant to their M&A activity.
Overseen by employment head Richard Thomas but run on a day-to-day basis by associates Alex Christen and Angharad Aspinall, Capital Law Limited provides 'responsive and service-minded' advice to corporate clients across a range of immigration matters, including as it relates to Tier 2 points-based system visa applications. In addition, the team regularly provides immigration due diligence pursuant to M&A transactions handled by the firm's growing roster of private equity clients, and has also been active providing updates and training sessions on the implications of Brexit with regard to UK-bound migration of EU workers.
Professional negligence forms a not insignificant proportion of the work flow handled by Capital Law Limited's overarching 17-strong commercial litigation practice. Consequently, the firm has the resources and knowledge with which to advise on some sizeable and document heavy professional negligence claims, some of which are financed through the firm's own litigation fund. The 'strategic and thoughtful' Andrew Brown has a strong pedigree in handling professional negligence claims brought against solictors and auditors, and he co-heads professional negligence sub-group alongside commercial litigation leader Stephen Meade. 'A partner in waiting', senior associate Lucy Emanuel also continues to impress, primarily as a result of her work for financial institutions bringing claims against solicitors, valuers and construction professionals.
'Perfectly coordinated and mutually informed', Capital Law Limited's multi-disciplinary offering provides 'solution-oriented advice' to charitable businesses, not-for-profit education providers and trade unions. The 'superb' Nicola Mead-Batten is a key member of the team, particularly in relation to any public law and regulatory issues which may be relevant to clients in the not-for-profit/charities sector. Banking and finance partner Christopher Agius co-heads the overarching not-for-profit team at the firm alongside Mead-Batten and handles a considerable amount of work for banks and specialist lenders funding third sector clients.
Under the guidance of the 'energetic, productive and solutions-focused' Nicola Mead-Batten, Capital Law Limited is 'building a very good team of public and regulatory lawyers', which consistently picks up high quality work for central/local government entities, as well as those in heavily regulated sectors, including healthcare. Indeed, it is Mead-Batten's continued public law-related work for the BMA (including a recent high-profile challenge by the medical trade union relating to the government's controversial proposed Exit Payment Regulations) which has really raised the profile of the firm's offering in the space, prompting one market commentator to refer to her as 'one of the strongest practitioners outside of the established London teams'. Herself benefiting from invaluable in-house experience garnered during an 18-month secondment as specialist legal adviser to the Counsel General and Brexit Minister of the Welsh Government, senior associate Rhiannon Holtham has an excellent perspective of public sector-related work and continues to drive the firm's public procurement and state aid-related offering. Senior associate Trish D'Souza is also a key member of the team and has niche expertise in the education sector, including on behalf of both Wales and England-based higher education institutes. The arrival in March 2021 of senior associate Simon Ramsden from the Pensions Regulator also strengthens the team.
Under the leadership of the 'impressive' Stephen Meade, Capital Law Limited has developed a reputation for being 'heavy-hitters' across a range of litigation, including a considerable and growing volume of work within the property sphere. A good deal of this work flows out of the healthcare sector, and the firm's role as one of the outsourced legal advisors to BMA Law has seen it involved in numerous property landlord and tenant disputes.
Headed by Maria Coggins, Capital Law Limited's two-partner team provides a 'fantastic service and good practical legal advice' to clients across the spectrum of their IT-related needs, including on the commercial contractual arrangements to facilitate large IT projects, as well as on software development, licensing and managed service solutions. Senior associate Christopher Coughlan is an 'excellent contract lawyer' and is particularly appreciated for his work within the fintech and insurtech sectors, areas that the firm is able to provide added value by dint of Rachel Hillier's wide-ranging financial services regulatory expertise.
Under the guidance of IP head Wayne Beynon, Capital Law Limited maintains a solid offering for numerous production companies and broadcasters. Beynon is perhaps best-known for his litigation expertise and in a media context this manifests itself in relation to core IP disputes, as well as defamation/malicious falsehood claims. Non-contentious work includes a myriad contractual drafting, including for the purposes of co-production agreements, licensing terms and distribution agreements.
Capital Law Limited punches above its weight, by virtue of its 'entrepreneurial approach' and the 'commercially astute' advice it is able to provide for a balanced mix of stakeholders, which seamlessly integrates expertise from complementary practice areas, should the need arise. Team head Leanne O'Brien epitomises this approach (including as it relates to some novel energy efficient housing projects) and as well as effectively utilising internal resources at the firm, is also very adept at providing a 'value added service' to clients, by virtue of her excellent ties with external property professionals, including planning consultants and innovative funding specialists. Although historically the firm is better-known for private sector-related work, its recent appointment to the NPS commercial property lot is expected to elicit a significant amount of public sector instructions going forward. An 'all-round gifted lawyer', Jon Ely is an 'innovative problem solver', who is particularly appreciated for his expertise at handling high-value business space lettings.
Although it is less well-established than some of the firms in the ranking, under the leadership of the 'excellent' Stuart Pearson, Capital Law Limited has quickly established a reputation for its ability to provide 'balanced and commercially astute' advice to private and public sector stakeholders, in relation to energy and infrastructure projects. Trained as a barrister, associate Samuel O'Callaghan deploys his litigation expertise to good effect for clients engaged in construction adjudications, as well as on contract drafting - from a risk management perspective.
At Capital Law Limited, senior associate Liz Gibbons has been integral to the firm's growing visibility in the sector and has acted as an effective bridgehead for which to bring in practitioners from other complementary practice areas including commercial property, litigation and banking and finance. Recent work has included advice to Sero in connection with the management of a major collaboration, between 68 RSL and other public, private and third sector organisation partners, to assist with the retrofitting of more than 1,300 Welsh homes utilising a a mixture of new energy efficient materials and technologies.
Capital Law Limited >
Firm Profile
Capital is a commercial law firm and consultancy business.
Working nationally and internationally from its base in Wales, Capital's work takes many forms and spans different legal departments. Its lawyers and consultants are diverse and highly experienced, with one thing in common: a shared expectation of brilliance.
Capital specialises in providing legal and professional services to trading organisations throughout the UK, Europe, and beyond. The firm's main practice areas are employment, property, corporate and commercial, and commercial disputes. It works with both public and private sectors for a wide range of clients: from multinationals to tech start-ups.
It's the only firm in Wales to have an integrated management consultancy business and – through Consulegis, the international network of lawyers – it can support clients anywhere in the world.
Ultimately, Capital has one purpose: to help others succeed.
Lawyer Profiles
| Photo | Name | Position | Profile |
| --- | --- | --- | --- |
| | Angharad Aspinall | Angharad is an Associate in our Employment and Immigration team. She has… | View Profile |
| | Sarah Austin | Sarah is a Partner in the Employment and Immigration team. Sarah has… | View Profile |
| | Philip Barratt | Philip is a Partner in our Corporate team. He acts on… | View Profile |
| | Wayne Beynon | Wayne is a Partner in our Commercial Disputes team. He heads up… | View Profile |
| | Danielle Bragg | Danielle is a Solicitor in our Construction, Energy & Projects Team. Danielle… | View Profile |
| | Andrew Brown | Andrew is a Partner in our Commercial Disputes team. He specialises in… | View Profile |
| | James Butters | James is a Partner in our Banking and Finance team. He specialises… | View Profile |
| | Alex Christen | Alex is a Senior Associate in our Employment and Immigration team. She… | View Profile |
| | Maria Coggins | Maria is a Partner in our Corporate & Commercial team, she also… | View Profile |
| | Elizabeth Cotton | Elizabeth is an Associate in our Corporate and Commercial team, dealing with… | View Profile |
| | Chris Coughlan | Chris is a Senior Associate in the Corporate and Commercial Team specialising… | View Profile |
| | Trish D'Souza | Trish is a Senior Associate in our Public Law and Regulatory team.… | View Profile |
| | Carrie Davies | Carrie is a Construction, Energy and Projects Associate in our Real Estate… | View Profile |
| | Tod Davies | Tod is a Solicitor in the Commercial Disputes team. Tod studied History… | View Profile |
| | Hakeem Din | Hakeem joined Capital in September 2019 as a trainee and qualified as… | View Profile |
| | Sarah Drew | Sarah is a Solicitor in our Financial Services Team. She joined the… | View Profile |
| | Angelina Drljaca-Chandler | Angelina is a Partner in our Corporate team. She advises public and… | View Profile |
| | Viv Du-Feu | Viv is an experienced Employment Lawyer and Legal Director with a reputation… | View Profile |
| | Phillippa Ellis | Phillippa is a Senior Associate in our Commercial Disputes team and leads… | View Profile |
| | Jon Ely | Jon is a Partner in our Commercial Property team. He is an… | View Profile |
| | Lucy Emanuel | Lucy is a Senior Associate in our Commercial Disputes team. Her main… | View Profile |
| | Kate Evans | Kate is an Associate in our Construction, Energy & Projects team, who… | View Profile |
| | Richard Evans | Richard is an Associate in our Commercial Disputes team. Richard has excellent… | View Profile |
| | Alison Flett | Alison is a Senior Associate in our Employment & Immigration team, having… | View Profile |
| | Robin Ford | Robin is a Solicitor in our Employment and Immigration team. Robin qualified… | View Profile |
| | Liz Gibbons | Liz is a Senior Associate in the Commercial Property team. She deals… | View Profile |
| | Mary Goldsbrough | Mary is a Senior Associate in our Employment and Immigration team. She… | View Profile |
| | Catherine Golledge | Catherine is an Associate in our Corporate team, who trained with Capital.… | View Profile |
| | Clare Good | Clare is a Solicitor in our Commercial Disputes team, helping with a… | View Profile |
| | David Goodway | David is a Solicitor in our Commercial Property team, and an expert… | View Profile |
| | Charlotte Gregory | Charlotte is a commercially focused Senior Associate specialising in financial services. Charlotte… | View Profile |
| | Carrie Gwyther | Carrie is a Solicitor in our Commercial Disputes team. Carrie has experience… | View Profile |
| | Charlotte Hanson | Charlotte is a Solicitor in our Financial Services Regulation team. Charlotte is… | View Profile |
| | Jessica Hayward | Jessica is a Solicitor in the Real Estate team. Jessica has also… | View Profile |
| | Rachel Hillier | Rachel is a Partner in our Corporate and Commercial team. Rachel is… | View Profile |
| | Marlies Hoecherl | Marlies is a Partner in our Corporate & Commercial team. She manages… | View Profile |
| | Rhiannon Holtham | Rhiannon is a Senior Associate in our Construction, Energy & Projects team.… | View Profile |
| | Catherine James | Catherine joined Capital in September 2019 as a Solicitor in the Corporate… | View Profile |
| | Reshma Jogia | Reshma leads our corporate banking practice, with 20 years' experience in acting… | View Profile |
| | Louise Jones | Louise is a Solicitor in our Employment and Immigration team. Louise represents… | View Profile |
| | Tom Jones | Tom is a Solicitor in our Corporate and Commercial team. Tom graduated… | View Profile |
| | Céline Jones | Céline is a Senior Associate in our Commercial Disputes team, with over… | View Profile |
| | Angharad Jones | Angharad is a Solicitor in our Commercial Property team. She mainly assists with… | View Profile |
| | Philip Jones | Philip is a Partner in our Commercial Disputes team. He has nearly thirty… | View Profile |
| | Tom Kelleher | Tom is a Partner, who leads our Corporate and Commercial team. Tom… | View Profile |
| | Jessica Lawson | Jessica is a Solicitor in our Corporate & Commercial team since September… | View Profile |
| | David Lewis | David is a Partner in our Employment & Immigration Team, who advises… | View Profile |
| | Christopher Lewis | Chris is a Senior Associate in the Banking and Finance team. He… | View Profile |
| | Guto Llewelyn | Guto is a Partner in our Commercial Disputes team. He resolves a… | View Profile |
| | Kellsey Logue | Kellsey is a Solicitor in our Corporate and Commercial team. She studied Law… | View Profile |
| | Duncan Macintosh | Duncan is a founder of Capital, leads the Corporate team, and is… | View Profile |
| | Catrin Mackie | Catrin is an Associate in our Commercial Property team. She works with… | View Profile |
| | Rebecca Mahon | Rebecca is a Solicitor in our Employment and Immigration team. She advises… | View Profile |
| | Susanne Matthissen | Susanne is an Associate in our Employment & Immigration team. She advises… | View Profile |
| | Andrew Mazeika | Andrew is a Solicitor in our Financial Services team. He advises on… | View Profile |
| | Nicola Mead-Batten | Nicola is a Partner in the Commercial Disputes team at Capital Law.… | View Profile |
| | Stephen Meade | Stephen leads the Commercial Disputes team. He handles all types of commercial… | View Profile |
| | Christopher Nott | Chris Nott is a founder of Capital Law and a director of… | View Profile |
| | Leanne O'Brien | Leanne is Head of our Commercial Property Team, advising clients on both… | View Profile |
| | Sam O'Callaghan | Sam O'Callaghan is an Associate in the Construction, Energy & Projects team,… | View Profile |
| | Stuart Pearson | Stuart is a Partner in our Construction, Energy and Projects team. He… | View Profile |
| | Elin Pinnell | Elin is the Managing Partner of Capital Law. Along with Senior Partners Chris… | View Profile |
| | Catrin Povey | Catrin is an Insurance Associate in our Financial Services department. Catrin deals… | View Profile |
| | Simon Ramsden | Simon is a Senior Associate in our Public Law and Regulatory team.… | View Profile |
| | Lowri Roberts | Lowri is a Solicitor in the Commercial Property team. Lowri completed her… | View Profile |
| | Seán Russell | Seán is a Solicitor in our Corporate and Commercial team. Seán works with… | View Profile |
| | Ellie Shanahan | Ellie is a Solicitor in the Corporate & Commercial team. Ellie trained… | View Profile |
| | David Sheppard | David is a Senior Associate in our Employment and Immigration team. He… | View Profile |
| | Elizabeth Smith | Liz is a Solicitor in our Corporate & Commercial team. Liz joined… | View Profile |
| | Laura Spendiff | Laura is a Senior Associate in the Corporate and Commercial team at… | View Profile |
| | Tara Swaminathan | Tara is a Solicitor in our Financial Services Regulation team. She studied… | View Profile |
| | Claire Tait | Claire is a Senior Associate in our Employment and Immigration team. Claire… | View Profile |
| | Jordan Thomas | Jordan is an Associate in our Corporate team, who trained at Capital.… | View Profile |
| | Richard Thomas | Richard is a Partner in our Employment and Immigration team. He specialises… | View Profile |
| | Huw Thomas | Huw joined Capital in April 2017, having gained extensive experience over 20… | View Profile |
| | Hannah Vosper | Hannah is a Senior Associate in our Commercial Property Team. She advises… | View Profile |
| | Jonathan Walsh | Jonathan is an Associate in our Employment and Immigration team, experienced in… | View Profile |
| | Stacey Whittle | Stacey is an Associate in our Commercial Disputes team. Stacey has acted… | View Profile |
| | Simon Williams | Simon joined our Commercial Disputes team as a Solicitor in April 2019,… | View Profile |
| | Melanie Williams | Melanie is an Associate in our Corporate and Commercial team, and focuses… | View Profile |
| | Clayton Williams | Clayton is a regulatory, inquest and criminal litigation solicitor with twenty years'… | View Profile |
| | Gareth Williams-Davies | Gareth is a Senior Associate in our Corporate & Commercial team. Gareth's… | View Profile |
| | Oliver Woodhouse | Oliver is an Associate in our Financial Services team specialising in regulatory and… | View Profile |
Languages
French German Italian Serbo-Croatian Spanish Welsh Hebrew Lithuanian Tamil Punjabi
Memberships
The Law Society of England & Wales ELA (Employment Lawyers Association) STEP (Society of Trust and Estate Practitioners)
Client Testimonials
CLIENT: Gareth Williams (In House Counsel)
COMPANY/FIRM: British Medical Association
TESTIMONIAL: "The British Medical Association has used Capital Law for a range of work including public and administrative law, employment, litigation and commercial. Capital are very approachable and user friendly. The level of service provided has been exceptional, often exceeding that of the better known central law firms we had used previously and with considerable cost savings. We regard a number of the Capital lawyers as being an extension to the BMA's own legal team – due to the detailed knowledge of our needs that they have acquired, coupled with the close working relationship and trust that we have in them."
---
CLIENT: Chris Inson (Legal Counsel and Company Secretary)
COMPANY/FIRM: The Royal Mint Limited
TESTIMONIAL: "Capital Law has a deep understanding of The Royal Mint's history, the complexities of our business and the challenges we are facing day-to-day. They've provided us with timely and professional legal advice and support for over 10 years, to the extent they have become a value-add extension of our business. They make the effort to get to know our people and our needs, helping us to make decisions with full knowledge of the options. Capital Law are not afraid to give us proper advice to help us make decisions, sometimes difficult ones, which other advisors won't necessarily do."
---
CLIENT: Harry Franks (Co Founder and COO)
COMPANY/FIRM: Zego
TESTIMONIAL: "Capital Law have been a strong partner for us not only through this last fundraise, but also continually, supporting with all aspects of the business. It's been fantastic to work with the team, and their specialism in insurance and technology makes them the leaders in this space."
---
CLIENT: Shane Higgon (Finance Director)
COMPANY/FIRM: Ascona Group
TESTIMONIAL: "To the awesome Capital team, you have been phenomenal in your representation of us. We are extremely grateful for your diligence, professionalism and good humour throughout this process. We look forward to the next one and couldn't conceive of finding a better business partner to work with us over the next few years."
---
CLIENT: Nigel Wheeler (Group Director)
COMPANY/FIRM: Rhondda Cynon Taf County Borough Council
TESTIMONIAL: "Capital Law are a trusted advisor and an integral part of the team. Their approach and advice has been sensible, pragmatic, and fully focused on delivering our innovative and complex project."
---
CLIENT: Valerie Kendall (Partner)
COMPANY/FIRM: WestBridge Capital
TESTIMONIAL: "We were delighted to have Capital Law as our trusted partner to help us complete the MBO – their ability to field a team of specialists to support each element of the transaction is invaluable, and the fact that they are universally pragmatic and commercial makes a huge difference when working with a number of different counterparties."