Judge & Priestley LLP > Bromley, England > Firm Profile
Judge & Priestley LLP
Offices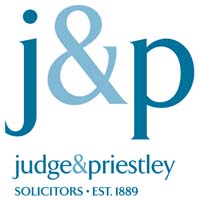 Judge & Priestley LLP
JUSTIN HOUSE
6 WEST STREET
BROMLEY
BR1 1JN
England
Judge & Priestley LLP > The Legal 500
Rankings
Judge & Priestley LLP's team of 'ferocious litigators' focuses on three areas of debt recovery work: collections, claims, and enforcement proceedings and litigation, which includes insolvency and commercial disputes. The team has standout expertise in recovery actions involving insurance companies, with an emphasis on representing motor insurers. Rachel Addai specialises in recovering debts for local authorities, including council tax, business rates and overpayment of housing benefits. Uday  Patel is a well-rounded commercial litigator, with significant strength in finance and utility debt recovery and insolvency litigation.
Testimonials
'Their extensive knowledge and experience enables them to provide practical advice in every critical case.'
'We have been working with the firm for a number of years. I am impressed with their professionalism, knowledge, and experience. They have been proactive in collaborating with us and engaging with our organisation to support the recovery of different types of debts.'
'The team is very efficient, processing hundreds of claims in a very short period of time. I appreciate their procedures which make it easy for us to submit our claims with minimum effort. Their portal is also excellent in that it allows us to check on our cases and provide updated instructions.'
'They have excellent knowledge of the local government and housing sectors and their debt recovery processes are of an exceptional standard. They are responsive in replying and pleasant to deal with.'
'Rachel Addai is one of the best solicitors I have ever had the pleasure to work with.'
Key clients
London Borough of Southwark
Crown Commercial
Work highlights
Advised City of Westminster on a winding-up petition against a company, dispute in respect of business rates, a judicial review of the decision of the magistrates on the dispute of the business rates and an appeal of the winding-up order.
Advised a trustee in bankruptcy on bringing claims for transactions at undervalue against the family members of a deceased bankrupt who took money from the deceased's estate and emigrated to Australia.
Advised a consortium of creditors in respect of various contractual claims arising from breach of a loan agreement by a property development company.
The Kent-based private client team at Judge & Priestley LLP has developed its offering to include advice on probate and administration of UK and international estates, philanthropy and succession of digital assets. Its clients include high-net-worth individuals, family businesses and entrepreneurs. The department is divided into private wealth, trusts and administration, estate administration and management, and Court of Protection teams. The private client team is co-led by David Chandra, who has expertise in handling high-value estates, and Brian Tan, who has experience handling Inheritance Tax and succession planning.
Testimonials
'Great contact and explanation of processes. Prompt response to letters and emails. Set clear time lines and maintained contact if there was any changes. '
'Extremely knowledgeable. Managed expectations from the start. Kept me updated of progress very frequently. I felt my interests were well looked after. Very complex probate administration with very many angles to it, from property valuations and transfers to sale of shares and dealing with inheritance tax liability.'
'A highly reputable and cohesive team with individuals who are technical experts in their fields and very sensitive to clients' needs.'
'The firm gives excellent advice with the expertise to serve a broad spectrum of clients. I refer my more complex cases to them knowing that they will provide the best outcome for the clients. An excellent firm all round.'
'In my experience the coordination of the whole team at Judge & Priestley is remarkable. The team has experience in cross-border matters and it understands the complexity of such matters. '
'David Chandra is a great communicator and very personable. '
'Brian Tan is highly skilled in resolving challenging legal issues in high value and complex estates.'
'Brian Tan is a truly remarkable individual. I have a never met a solicitor as knowledgeable and dynamic as he is. Always explaining everything in simple-to-understand terms. I felt he was looking after my interests and that I was in safe hands. I wholeheartedly recommend him.'
Work highlights
Acting for a client in the administration of a cross-border estate of a deceased who died in tragic circumstances, involving assets in the UK, Spain and Jersey.
Advising a high net worth client in creating innovative structures to assist with the transfer of wealth from one generation to the next, using a combination of family trust and corporate vehicle.
Acting for a client in the administration of multi-jurisdictional estate involving assets in the UK, France, Cyprus and Jersey.
Led by seasoned housing management lawyer Nitika Singh, the team at Judge & Priestley LLP maintains a strong foothold in London and the south east, acting for a number of local authorities and various other public sector landlords. Singh is noted for her litigious capabilities, regularly advising local authorities in relation to sensitive nuisance cases. Mark Oakley heads the property litigation practice, and is well-versed in leasehold disputes and service charge matters, often at tribunal. Pamela Bachu is a highly experienced litigator with a focus on high-value disrepair claims, while Elaine Bathers  and Suki Dhoopher are recommended for their broad expertise in property litigation, and landlord and tenant matters. All named lawyers are based in Bromley.
Testimonials
'The team get back to you right away and make sure you understand where they are coming from and what they are trying to achieve '
'The team are very good at working across the different areas of the council and are able to provide specialised services for adult social care, corporate debt, and leaseholder services. They have taken a lot of time to develop a streamlined process for all departments, which speeds up the recovery of debt and case flow. They also provide excellent support and training for the teams.'
'Mark Oakley provides us with excellent support. He has excellent skills and knowledge when it comes to complex leasehold and housing cases. '
Key clients
CHIC (Central Housing Investment Consortium Ltd)
London Borough Southwark (disrepair)
Barnet Homes (London Borough of Barnet)
London Borough of Havering
London Borough of Southwark (ASB)
London Borough of Lambeth (possession)
London Borough of Lambeth (disrepair)
London Borough of Camden
Wandle Homes
Birmingham City Council
Open Door Homes
Devon Mansions TMO
Work highlights
Raising a successful challenge to a disrepair claim against the London Borough of Barnet concerning legal aid funding and the indemnity principle.
Submitting a defence of a disrepair claim again the London Borough of Barnet,  resulting in a dismissal of the original claim.
Acting on behalf of the London Borough of Southwark in a long-running dispute instigated by a tenant in May 2012. The matter concerned heating repair issues and a claim for personal injury.
Judge & Priestley LLP >
Firm Profile
With offices in Bromley, Beckenham and Blackheath, Judge & Priestley is one of the leading providers of legal services in the South East London / Kent and Surrey borders. Supported by ongoing investment in the latest technologies and its skilled workforce, it is developing an increasingly national presence in areas of key competency and specialism. The practice has long-standing commercial clients of all sizes across many business areas and in the public sector, and a thriving practice delivering support and legal advice to private individuals.
Founded in 1889, this practice has always looked to move with the times, while not forgetting that expert service and value for money never go out of fashion. It prides itself on providing high-quality, value-for-money legal services for businesses, local authorities, housing associations and individuals alike, who value trusted independent and expert advice.
The firm's commitment to quality and high levels of service has been recognised by several independent external bodies. The practice has been awarded the Law Society's rigorous Practice Management Standard Lexcel. It also holds the 'Investors in People' award, which confirms the commitment to staff training and development. The firm takes security of client data very seriously, holding the ISO27001 IT data security standard and the government accredited Cyber Essentials Plus award.
Principal areas of work: The property litigation and housing management teams have long been recognized in the Legal 500 and Chambers and Partners for their expertise in social housing matters and advise on a range of contentious property issues. The housing management team has been acting, predominantly for landlords, for over 20 years. Clients include leading London local authorities and housing associations such as LB Southwark, LB Havering, Barnet Homes and Wandle Housing Association etc. along with developers and private landlords. The team advise on all aspects of leasehold management and a variety of other litigious matters including disrepair claims, possession proceedings, squatters, unauthorised occupiers, adverse possession claims, and nuisance-related matters etc.
J&P Credit Solutions, the specialist debt recovery and commercial litigation department of the practice, has grown significantly in recent years. The department has an excellent reputation in the industry in key specialist areas including local authority debt recovery, utilities collections and subrogated insurance losses arising from road traffic claims for example. The team has over 20 years' experience in acting for local authorities and represents an ever growing number of London boroughs and Midlands authorities, assisting and supporting a variety of debt recovery strategies including adult social care charges, residential charges, home care charges, service charges, deceased debtor, CIL and sundry debts. The team also has a growing reputation in the fields of insolvency, and other complex commercial and contract litigation. The insurance team has also been recovering debts for insurance clients for over 20 years, and clients include several leading national insurers. The department has considerably expanded its bulk pre-legal capabilities as it looks to enhance its growing reputation in general commercial and consumer debt collections. It already works for many national and international businesses in the utilities, finance and other business sectors, providing efficient value-for-money solutions and working closely to align debt recovery processes with clients' internal systems and workflows.
Judge & Priestley has one of the largest residential conveyancing teams in the SE London area, with experienced partners for both professional property investors and private clients, and a separate team providing specialist advice on lease extensions and leasehold enfranchisement.
The private client team focuses on wills, trusts and probate with a particular emphasis on contested probate, inheritance tax planning, elderly client services and trusts involving foreign jurisdictions.
The family team offers a full range of services covering family, children and divorce law and the private dispute resolution team assists individuals and businesses with all manner of disputes including employment law, contract disputes, insolvency and bankruptcy and professional negligence for example.
The commercial property team covers a range of work for businesses, including site acquisition, development, purchasing and selling or leasing commercial property. The company commercial team provides a broad spectrum of advice including business start-ups and structure, employment, sale and purchase of companies, partnership and shareholder agreements, management buy-outs and formation of limited liability partnerships.
Lawyer Profiles
| Photo | Name | Position | Profile |
| --- | --- | --- | --- |
| | Rachel Addai | Deals with all aspects of civil litigation with a particular focus on… | View Profile |
| | David Chandra | David is the head of private client and specialises in the administration… | View Profile |
| | Anthony Clarke | Covers all aspects of residential conveyancing, with particular expertise in lease extensions… | View Profile |
| | Neil Cuffe | Undertakes company commercial work, including mergers, acquisitions, partnership agreements, LLP agreements, general… | View Profile |
| | Madelaine Henwood | Experienced residential conveyancer, dealing with all types of residential sales and purchases,… | View Profile |
| | Mark Oakley | Head of litigation. Particular expertise lies with commercial disputes, leasehold/property disputes including… | View Profile |
| | Lucy Rudd | Lucy is currently working in the property department specialising in mixed use… | View Profile |
| | Nitika Singh | Partner. Nitika has built up an impressive caseload advising and representing local… | View Profile |
| | Paul Stevens | Specialising in employment, debt recovery, probate litigation and private client litigation. | View Profile |
| | Steven Taylor | Managing partner and head of property department; deals primarily with acquisition of… | View Profile |
Staff Figures
Number of UK partners : 19 Number of other UK fee-earners : 102 Number of consultants : 2 Total number of staff : 195
Diversity/Community
At Judge & Priestley LLP we are proud of our record on diversity and inclusion.
We are, unlike some small / mid-sized practices, fully signed up to the Law Society Diversity and Inclusion Charter, but more important than just signing; we are fully committed to implementing the spirit of the charter.
Here are some key figures from our diversity and inclusion data. Among our legal fee earners, c. 66% are female and c. 45% are from a non "white British" background. Among our partners, white British males, represent a minority, at some 42% of the total partner count.
Our approach to diversity and inclusion is straight forward. We simply employ and promote the best applicants to our business, regardless of sex, colour, race or creed.