JMW Solicitors LLP > Liverpool, England > Firm Profile
JMW Solicitors LLP
Offices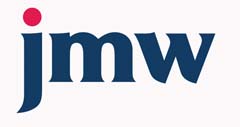 JMW Solicitors LLP
THE PLAZA
100 OLD HALL STREET
L3 9QJ
England
JMW Solicitors LLP > The Legal 500
Rankings
Manchester-based
JMW Solicitors LLP
's business crime and regulation practice boasts a strong team of highly experienced lawyers who
'always demonstrate exceptional commitment to their cases, providing very high quality, comprehensive, and efficient service.'
The group, headed by experienced criminal litigator
Peter Grogan
, has a particular reputation for its work in white-collar crime and pre-charge advice, as well as in relation to alleged financial wrongdoing, including fraud, investigations and inquests, professional misconduct, sexual wrongdoing claims, and defence of motoring offences. Drawing on over 35 years' experience,
Ian Lewis
 is the key contact for professional regulatory discipline and fitness to practice proceedings, while
Mike Rainford
 is a specialist in complex fraud and VAT evasion matters.
Sam Healey
 is a
'standout, heavyweight performer, who is absolutely exceptional, strong, strategic and assiduous in all of his work.' 
JMW Solicitors LLP
, recommended for providing '
a high standard of care and consideration
' to its clients, is one of the larger firms working on the claimant side and consistently handles high-value brain and spinal injury cases, in addition to offering specific expertise in cerebral palsy and cauda equina syndrome matters. The practice is led by cauda equina expert
Eddie Jones
. Also key are
Sally Leonards
and 
Angharad Hughes
, both of whom are highly recommended by clients.
Jodie Miller
 made partner in May 2023, is another name to note in this large and accomplished team, as are
Melissa Gardner
and
Steven Brown
.
JMW Solicitors LLP
's practice is recommended for complex personal injury matters, ranging from heavily contested liability disputes to cases of uncommon injuries such as carbon monoxide poisoning. The practice is jointly led by paediatric brain injury specialist
Gordon Cartwright
and industrial disease specialist
Andrew Lilley
.
Joanne Brine
, who is experienced in cross-border injury claims, is another key name in the team.
Catherine Leech
, a highly regarded specialist in spinal injuries and polytraumas, joined the firm from
Irwin Mitchell
in October 2022.
Drawing considerable praise from a range of clients,
JMW Solicitors LLP
is home to a near-unrivalled sized bench of contested trusts and probate advisors, routinely working with domestic and international clients on complex estate and will disputes. Steered by the highly experienced and
'exceptional'
Alison Parry
, the firm are geared to act on the full range of private wealth disputes, with Allison gaining notable recognition for her impressive litigation expertise and skill in professional negligence claims. The '
incredibly knowledgable'
Ben Wilson is a go-to for individuals deliberating over accounts and assets in multiple jurisdictions, while
Ian Johnston
leverages his previous non-contentious experience to provide a comprehensive understanding of wills and trusts to estate disputes.
Claire Brierley
is also active on standout practice matters, particularly in respect of Court of Protection.
Praised for its ability to '
analyse complex financial situations
',
JMW Solicitors LLP
remains one of the preeminent family firms in the northwest, possessing a deep bench of lawyers that competently advise on divorce, children and Court of Protection matters. The team provide trusted counsel to companies looking for guidance on complex trusts cases, as well as having a wealth of knowledge regarding pre and post nuptial agreements, surrogacy law and the ever-evolving cryptocurrency sphere. Head of the family department
Michael Chapman
is revered for his expertise in Schedule 1 child cases, and leads alongside
Elspeth Kinder
who has a broad practice that is largely focused on complex cross border divorce and matrimonial finance matters.
Beverly Jones
'has developed and manages a leading team' 
in the Liverpool office and is a sought-after practitioner due to her expert understanding of surrogacy law.
Abigail Bennett
's role as an in-house barrister results in her being an integral part of the firm's caseload, especially when it concerns private children work.
Katie Lowe
 is also recommended.
Complex Court of Protection matters and multi-jurisdictional private client work form the cornerstone of the practice at
JMW Solicitors LLP
. The team are increasingly involved with financial abuse cases, as well as deputyship work, while demonstrating aparticular strength in alternative investment structures, a key feature of private client head
Joe Cobb
's practice. Cross-border work centres on trust planning and restructuring for new domiciles, and the team is also active on Court of Protection cases, led by 
Megan Christie-Copeland
, such as forensic investigations into missing accounts and investments, obtaining capacity assessments and establishing Lasting Powers of Attorney.
Andrew Cusworth
competently handles the firm's cross border work and continues to provide trusted support to individuals who lack capacity.
Russell Kaminski
is an expert within the evolving cryptocurrency and digital asset landscapes.
JMW Solicitors LLP
's practice, rated by clients as the '
go-to firm in the region
', is led by experienced reputation management specialist
Rebecca Young
. Young is described by one client as '
the best litigator I have dealt with
', having overseen the growth of the practice and its workload, bringing in harassment and NDA expert
Katherine Mills
from
Clyde & Co
in October 2022. Also key within the team is
Oliver Wright
, whose specialism is reputation management work for politicians, trade unions and the police. Technology sector and cryptocurrency specialist
Jemma Fleetwood
 has vast experience in acting in high-profile privacy litigation. The media group also works closely with the firm's sports practice, led by
Stephen Taylor Heath
.
Nick McAleenan
 joined
Brabners LLP
in August 2022, contributing his knowledge of phone hacking cases and security incidents.
JMW Solicitors LLP
handles high-value, multi-party disputes, with vast expertise in commercial and corporate litigation. The commercial public law capabilities of the team, along with media and reputation management sub-team, cryptocurrency litigation knowledge, and trusts and probate experience complement the commercial litigation core of the team.
Steve Morris

leads the team, specialising in all aspects of corporate disputes, ranging from contractual disputes, shareholder disputes, warranty claims, professional negligence, freezing injunctions, and directors' duties, acting for a variety of clients.
Graham Small
and
Michael Kennedy
 are key names in the team.
Boasting an impressive twelve months of both senior and junior hires,
JMW Solicitors LLP
has a strong bench of practitioners to advise on a wide range of employment matters, with particular specialism in the recruitment and hospitality sectors. Alongside a growing volume of litigation work, particularly whistleblowing claims, the group has an impressive track record in matters pertaining to regulatory compliance, business restructurings and reorganisations, and pensions. Team head
Paul Chamberlain
has an astute understanding of worker's rights and regulations, guiding companies through pay and holiday requirements and labour abuses, while
Simon Bloch
's knowledge of the recruitment sector is nationally recognised, and he regularly advising on Agency Worker's Regulations and restrictive covenant disputes.
Marcus Difelice
is chiefly noted for his impressive Employment Tribunal work. In 2022, partners
Julian Richards
 and
Ikram Malik
joined the practice from
Shoosmiths LLP
and
Aaron & Partners LLP
respectively.
The strength of
JMW Solicitors LLP
's cohort has continued throughout 2022 and has seen a particular uptick in focus on social housing-related acquisitions, disposals and asset management work. Its notable roster of clients has been bolstered by the 2022 additions of
David Frankland
 and
Robin Sharp
respectively, who have both added to the leisure sector in that regard; it acts for such well-known companies as Greene King and Tattu Restaurants, its relationship with the latter of which is managed by development specialist
Tom Cressey
.
Thomas Pearson
 leads the team alongside
Majid Mahmood
, who was promoted to co-lead in May 2022.
JMW Solicitors LLP
houses a varied practice with specialisms in media contracts, brand and sponsorship deals, sports tech and sports science (including nutrition) and sports related crypto. Practice head
Stephen Taylor Heath
is an expert in broadcasting agreements, primarily focusing on football and boxing. Experienced sports arbitrator
Claire Brown
and
Mike Blood
, a corporate lawyer with specialist sports finance knowledge, are also key.
Ben Peppi
 heads the firm's Barn Door UK initiative, a business platform for retired sportspeople.
The corporate and commercial team at
JMW Solicitors LLP
advises SMEs, owner-managed businesses, entrepreneurs and investors on a range of issues including tax reorganisations and demergers. The practice is headed by
Mike Blood
who has specialist knowledge in the sports, media and digital sectors.
Mark Heppell
works on corporate matters involving disposals, MBOs, joint ventures and share option schemes. Commercial law expert
Richard Parkinson
 advises clients on consumer issues involving sales promotions and protection legislation.
The 
'experienced and diligent' 
team at
JMW Solicitors LLP
has
Gavin Jones
 at its helm, who is marked as having
'a depth of experience unrivalled by many in Manchester'.
It has broad focus on acting on matters in the accountancy and real estate sectors;
'tenacious advisor'
James Williams
has capabilities acting for lenders and practitioners on matters in the property sector in particular. The team has further strengthened its contentious capabilities with the joining of
Simon Gerrard
, experienced insolvency litigation partner and former team lead at
Prosperity Law LLP
, in May 2023.
The '
highly experienced
' team at
JMW Solicitors LLP
sits within the firm's national crime, financial crime and investigations group and advises on criminal defence matters, fraud and private prosecutions.
Daniel Martin
, who took over leadership of the practice in 2022, is a name for financial and business crime, regulatory investigations, and serious and organised crime cases.
Amy Shaffron
is another key practitioner who acts for both corporates and individuals on fraud, money laundering, tax evasion and bribery and corruption; she is experienced in investigations brought by the SFO. Former practice head
Lee Adams
 left the firm in April 2023.  
The 
'very capable team of highly experienced litigators'
 at
JMW Solicitors LLP
, based in Manchester, is experienced handling a broad-range of litigation matters for claimants, including package travel-related, direct right of action, and cross-border workplace accident claims, which are often of a sensitive and complex nature. Its caseload ranges from sexual assault claims, to less severe injuries, to fatal accidents. Team lead
Joanne Brine
 has expertise in cross-border and international work and is noted as being
'adored by clients for her empathy and always-sound judgement'. 
The cohort at
JMW Solicitors LLP
is headed by
Andrew Rimmer
from the firm's Manchester office, supported by
Helen Daley
. The team is best known for its abilities handling the remit of construction disputes for its clients, including the likes of Urban Splash Construct. Its transactional work often involves advising on residential projects.
The full service national law firm
JMW Solicitors LLP
is led by financial and business crime specialist
Daniel Martin
, who is lauded by clients as an '
excellent strategist
' with '
an eye for detail
'. The practice, which includes serious sexual assault specialist
Amy Shaffron
, regularly assists clients in cases of organised crime, conspiracy to murder, complex fraud, and EncroChat matters. Senior associate
Ben Hall
 is also a key name within the team.
The clinical negligence team at
JMW Solicitors LLP
is led by the
'intelligent and determined'
Nicola Wainwright
. The team specialises in maximum severity claims, particularly cases arising from infectious disease and neonatal injury, including meningitis claims.
Suleikha Ali
, who has
'an excellent head for strategy'
, has particular expertise supporting black women who have suffered injuries during pregnancy. The team is also involved in work for clients who have suffered injury due to receiving contaminated blood, and those taking part in the government Covid-19 inquiry.
JMW Solicitors LLP
fields an agile team which manages assets at a value of approximately £750m, plus property for around 900 children and vulnerable adult clients. Key names to note are Manchester-based
Megan Christie-Copeland
, and
Kiran Vasudeva
who is at the London office.
Headed by
Michael Rowlands
,
JMW Solicitors LLP
's family law group has '
a brilliant team of professional lawyers who have outstanding expertise
'. Through Rowlands, the practice has strong links to the Gulf States.
Philip Cooper
has a wealth of experience in nuptial agreements and often acts for wealthy married and unmarried couples; his work regularly involves family companies, offshore funds, and trusts. In addition, Cooper has extensive experience in advising on the international relocation of children. Both 
David Thompson
and
Patrick Hart
 are also eminent practitioners.
'
An effective mid-market outfit
',
JMW Solicitors LLP
specialises in high-value disputes. The practice is experienced in representing HNW and ultra-HNW clients, as well as high-profile public figures. Practice leader and former
Carter-Ruck
partner,
Matthew Wescott
, is a commercial and insurance litigation specialist, while
David Wadsworth
is '
an incredibly experienced litigator
'.
JMW Solicitors LLP
has a broad practice comprised of different specialist teams, handling immigration mandates through its corporate specialist, personal immigration, and project and industry groups. The corporate team has care, construction, energy and food production as sector specialisms, and the firm as a whole has strength in sport related matters.
Dipesh Shah
heads the practice, acting in relation to the full range of corporate and personal immigration matters, and works alongside
Hateem Ali
, who joined in July 2022 from
GSC Solicitors LLP
,
Nisha Patel
, who joined in March 2023 from
Russell-Cooke LLP
, and the firm's in-house barrister,
Bahvini Bhatt
.
JMW Solicitors LLP >
Firm Profile
JMW Solicitors LLP is a top 100, full-service law firm providing legal services and advice for both businesses and individuals. For more than 40 years, it has been fighting to achieve a positive outcome for its clients to get them the results they deserve. With three offices in the UK, the head office in Manchester, a full-service office in London and one of its specialist family law teams in Liverpool, the firm can help clients across the country no matter who they are and what they require.
JMW's clients range from private individuals, from all walks of life, through to SME's and major national and international companies. The firm builds close working relationships with its clients and it is the legal expert to have in your corner.
JMW's areas of legal services include business crime and regulation; commercial litigation; corporate and commercial;  corporate immigration, data protection, employment; media law; real estate commercial; real estate finance; restructuring and insolvency and sports law. As well as services for individuals which include clinical negligence; Court of Protection; family law; motoring offences; personal injury; real estate residential; and wills, trust and probate.
Main Contacts
| Department | Name | Email | Telephone |
| --- | --- | --- | --- |
| CEO | Chris Sutton | | |
| Senior Partner | Warren Martin | | |
| Managing Partner | Marc Yaffe | | |
| Business crime and regulation | Peter Grogan | | |
| Clinical negligence | Eddie Jones | | |
| Commercial litigation | Steve Morris | | |
| Real Estate | Thomas Pearson | | |
| Corporate and commercial | Mike Blood | | |
| Restructuring and Insolvency | Gavin Jones | | |
| Employment | Paul Chamberlain | | |
| Family | Michael Chapman | | |
| Personal injury | Gordon Cartwright | | |
| Head of London | John Andrews | | |
| Wills, Trusts and Probate | Joe Cobb | | |
| Family | Elspeth Kinder | | |
| Family Liverpool | Beverley Jones | | |
| Commercial litigation | Steve Morris | | |
| Court of Protection | Megan Christie-Copeland | | |
| Will Disputes | Alison Parry | | |
| Personal Injury | Andrew Lilley | | |
| Sport | Stephen Taylor-Heath | | |
| Media | Rebecca Young | | |
Staff Figures
Number of UK partners : 150+ Number of other UK fee-earners : 550+
Memberships
Society of Trust & Estate Practitioners (STEP) Resolution