Firm Profile > deBreij > Amsterdam, Netherlands
deBreij
Offices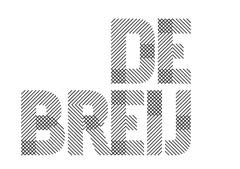 deBreij
KONINGSLAAN 33
AMSTERDAM
Netherlands
deBreij > The Legal 500
Rankings
deBreij is singled out by clients for its expertise in mid-market transactions and 'operating at the same quality level as the big, well-known firms'. Dennis de Breij, Laura Overes, Wytse Huidekoper and Gaston Freijser are the senior advisers in the team, which is attracting increasing numbers of mandates in the €5m to €350m transaction range; the group is also in demand for board room level issues and attracts referrals from Dutch and international firms. Clients span the banking and finance industry and a wide range of other sectors.
Practice head(s):
Testimonials
'Content experts. Strong connection with business demands, legal issues are addressed in a practical way with a can-do mentality. Aftercare. Clear M&A strategy in which I as a customer have never been surprised.'
'Very good availability, pragmatic and involved in the transaction. The deBreij team really has the interest of the customer as its first focus. Their up-to-date knowledge helped us enormously. They have a good feeling about where to make a compromise and where to stand firm in such a process.'
'Excellent M&A lawyers, pleasant to work with, good availability and a practical approach. The team is well attuned to each other, work efficiently and therefore have a good price-quality ratio.'
'Big firm quality and experience paired with a strong focus on M&A, boutique flexibility, high partner attention and very competitive tariffs. Personal approach, almost always responsive/available, business savvy.'
'Strong execution and able to deal with complex transactions.'
'The deBreij team is unique because of their creativity and unlimited efforts to close (almost) every case successfully. All members of the team are always on stand-by and ready to take on a new project. And last but not least, the deBreij team distinguishes itself by thinking out of the box and staying ahead of the competition.'
'The practice is operating at the same quality level as the big, well-known firms often hired by the large corporates. However, they are more focused on the 'middle-market', offering the same quality, but at lower cost. A well oiled team working on the assignment. good knowledge and strong drive towards the desired outcome. strong communication skills.'
Key clients
Aalberts Industries N.V.
Novamedia
Vice Media
Fonq
ArgenX
NCOI
ING Corporate Investments
Koninklijke Ahold Delhaize N.V
Garbe Institutional Capital Netherlands B.V.
Onyx Investments B.V.
HRK International Limited
Bergman Clinics
Pols Potten B.V.
Coöperatie Klaverblad Verzekeringen U.A.
Monuta Holding N.V.
Ubisoft Entertainment
Operating in the mid-market private equity segment, M&A specialists   deBreij continues to grow in strength adding international names such as NewPort Capital and Reggeborgh Group to its client list. Founding partner Dennis de Breij, Laura Overes, Wytse Huidekoper and Gaston Freijser are the key names to note.
Practice head(s):
Key clients
3i
Reggeborgh Group
NewPort Capital
Nobel Capital
Active Capital
Bolster Investments
Intersaction
CNBB Venture Partners
Veris Investments
A Capital
Walvis Participaties
O2 Capital Partners
Committed Capital
Life Science Partners
Bio Generation Ventures
Gimv
Mentha Capital
Gate Invest
deBreij >
Firm Profile
The firm: deBreij is a Dutch M&A boutique firm which consists of 22 specialist lawyers. The firm combines a boutique approach (dedication, customised and strategic advice, personalised service and attractive rates) with big firm quality (high level experience, expertise, reliability and execution power). As specialists in corporate law, the firm offers goal-oriented advice.
The firm's transactional lawyers manage:
Mergers & Acquisitions
Joint Ventures
Funding Rounds
Management Buy-Outs
'Debt to Equity' Transactions
Work does not end when a deal is closed. The firm takes up the whole transaction process and advisory before, during and after the deal. The team advises on strategic topics and at the same time knows how to get the deal done. deBreij is also the trusted advisor for problems involving governance and corporate (re) structuring the negotiations of commercial contracts and other matters that play a role in enterprises.
Investors and entrepreneurs benefit from their pragmatic hands-on advice. Clients can trust deBreij to be clear and impartial. The team recommends the best course of action and assists clients in making well-balanced choices; offering insight into each stage of the legal and practical analysis.
Leading strategic parties, banks, institutional investors, funds, informal investors, founders, corporate finance advisors and management teams opt for deBreij.
Lawyer Profiles
| Photo | Name | Position | Profile |
| --- | --- | --- | --- |
| | Mrs Paulien Alberts | Paulien specializes in corporate law focusing on private M&A transactions, joint ventures,… | View Profile |
| | Mrs Lynn Bekker | Lynn Bekker specialises in corporate law focusing on private M&A transactions, joint… | View Profile |
| | Mrs Simone Broekaart | Simone Broekaart specialises in corporate law focusing on private M&A transactions, joint… | View Profile |
| | Mr Maurice Dudink | Maurice Dudink specialises in corporate M&A, private M&A transactions, joint ventures, corporate… | View Profile |
| | Mr Gaston Freijser | Gaston Freijser specialises in corporate law focusing on private M&A transactions, joint… | View Profile |
| | Mrs Pauline Hannema | Pauline specializes in corporate law focusing on private M&A transactions, joint ventures,… | View Profile |
| | Mrs Maureen Hovens | Maureen Hovens specialises in corporate M&A. | View Profile |
| | Mr Wytse Huidekoper | Wytse Huidekoper is a partner within the firm. He specialises in corporate… | View Profile |
| | Mrs Maxime Jongh | Maxime specializes in corporate law focusing on private M&A transactions, joint ventures,… | View Profile |
| | Mr Constantijn Jonker | Constantijn Jonker specialises in corporate law, focusing on private M&A transactions, joint… | View Profile |
| | Mr Rutger Marres | Rutger Marres specialises in corporate M&A. | View Profile |
| | Mrs Sandra Meijneke | Sandra Meijneke specializes in corporate law focusing on M&A transactions, private equity,… | View Profile |
| | Mrs Laura Overes | Laura Overes is one of the partners of our firm. She specialises… | View Profile |
| | Mr Rutger Potter | Rutger Potter specialises in Corporate-, Commercial Litigation and Arbitration (inquiry proceedings before… | View Profile |
| | Mrs Frédérique Richert | Frédérique specialises in corporate law focusing on private M&A transactions, joint ventures,… | View Profile |
| | Mrs Vicky Sassen | Vicky specializes in corporate law focusing on private M&A transactions, joint ventures,… | View Profile |
| | Mrs Sophie Smeets | Sophie specializes in corporate law focusing on private M&A transactions, joint ventures,… | View Profile |
| | Mr Robert Vodegel | Robert specialises in corporate and commercial law transactions (M&A, joint ventures, investments,… | View Profile |
| | Wietske Voorhoeve | Wietske specializes in corporate law focusing on private M&A transactions, joint ventures,… | View Profile |
| | Mr Russel Voorjans | Russel Voorjans specialises in corporate law focusing on private M&A transactions, joint… | View Profile |
| | Mr Joël van Wijk | Joël van Wijk specialises in corporate law focusing on private M&A transactions,… | View Profile |
Staff Figures
Number of lawyers : 22
Languages
Dutch English French German
Top Tier Firm Rankings
Firm Rankings