ADG Legal > Dubai, United Arab Emirates > Firm Profile
ADG Legal
Offices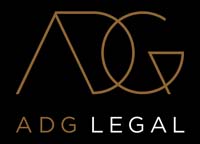 ADG Legal
Office 1401, 48 Burj Gate Tower
Sheikh Zayed Road
PO Box 413633, Dubai
UAE
United Arab Emirates
ADG Legal > The Legal 500
Rankings
ADG Legal >
Firm Profile
The firm: One of the only UAE law firms to have a dedicated representative London office, ADG Legal (ADG) is a full-service Emirati firm, headquartered in Dubai. It also has an office in Alexandria, Egypt.
ADG works hard to promote and develop Emirati talent. It also employs a collaborative approach, working hard to discover, develop and cement relationships with other high calibre lawyers and professionals worldwide. The firm then combines in-depth local knowledge with international expertise and provides responsive and bespoke legal services and strategic advice both directly to its own clients and to foreign law firms.
Established following the 2017 merger of Mohammed Al Dahbashi Advocates and Kingsgrove Partners, the firm is proud of its experienced and diverse team (including Emirati, British, Egyptian, Australian, Sudanese, and Kazakhstan members).
ADG's aim is to continue to develop and connect exceptional local and international legal talent for the benefit of the region and beyond. Local and international clients as well as foreign law firms regularly commend ADG for its responsive, clear and commercial advice
Areas of practice: ADG is a full-service firm.
ADG offers clients the full spectrum of corporate services and commercial advice, for on-shore and offshore companies, partnerships, sole traders and free zones. By way of example, the firm drafted distribution agreements for a new shopping centre in Dubai, advised the Emirati partner of a major fast food outlet on renegotiating contracts with the company, and advised a Qatari authority in relation to acquisition of assets valued at QR 6.7bn.
The firm's dispute resolution team is committed to resolving disputes (regional and international) in the most efficient and practical manner.  The firm's advocates have full rights of audience before all UAE courts (including the DIFC Court), free zone authorities and tribunals.  Many of the firm's lawyers have vast experience in dispute resolution beyond the UAE. The firm has also built up a network of leading firms and individuals in numerous other jurisdictions, enabling ADG to provide a seamless dispute resolution service for all clients, regardless of jurisdiction.
In the area of financial crime, ADG has the capability to effectively assist with internal, forensic and criminal investigations. The firm has particular expertise in obtaining and defending applications for freezing orders in local and foreign jurisdictions. ADG has in-depth understanding of the regulatory environment and of regulatory bodies in the UAE and MENA.
ADG also provides strategic advice and consultancy services to a wide range of clients, including governments. By way of example, ADG advised the Puntland State of Somalia in negotiations with P&O Ports for the $400m Bosaso Port Project.
ADG's lawyers have vast experience relating to construction and infrastructure projects across multiple jurisdictions, including the UAE, DIFC, MENA region, Europe and East Africa. Experience ranges from acting for a high-net-worth individual in a dispute with a co-investor in an Abu Dhabi property project to advising a Bahraini bank in litigation concerning a $150m real estate development contract in Dubai.
ADG has extensive experience in defending criminal charges in the UAE. Whether a UAE or foreign national, the firm seeks to protect clients' interests and rights, and guides them through understandably difficult times with compassion, understanding and sensitivity.
For clients with family-related matters, ADG is able to provide expert advice and guidance. From wealth management and succession planning to inheritance disputes, divorce and custody matters, ADG provides responsive and clear advice.
Main Contacts
| Department | Name | Email | Telephone |
| --- | --- | --- | --- |
| Commercial, Corporate, Dispute Resolution (Litigation and Arbitration), Financial Crime and Investigations, Government Regulation, Finance and Family Business | Mohammed Al Dahbashi | mad@adglegal.com | +971 4 441 2031 |
| Commercial and Corporate | Francesco Bulleri | fb@adglegal.com | +971 4 441 2031 |
| Dispute Resolution (Litigation and Arbitration) | Josh Kemp | jk@adglegal.com | +971 4 441 2031 |
| Dispute Resolution (Litigation and Arbitration) | Ahmed Ragab AlKotby | ark@adglegal.com | +971 4 441 2031 |
| Employment | Bahriddini Sultan | bs@adglegal.com | +971 4 441 2031 |
| Employment | Abdelmaguid Fouad | af@adglegal.com | +971 4 441 2031 |
| Family Business, Government Regulation, Criminal | Abdulrahman Junaid | aj@adglegal.com | +971 4 441 2031 |
| Criminal, Government Regulation, Construction – Contentious and Non-contentious, Real Estate and Litigation | Ahmed Ragab AlKotby | ark@adglegal.com | +971 4 441 2031 |
| Criminal and Government Regulation | Waleed Abu El Matty | wam@adglegal.com | +971 4 441 2031 |
| Real Estate | Ahmed Ragab Alkotby | ark@adglegal.com | +971 4 441 2031 |
| Construction – Contentious and Non-Contentious | Josh Kemp | jk@adglegal.com | +971 4 441 2031 |
| Construction – Contentious and Non-contentious | Ahmed AlKotby | ark@adglegal.com | +971 4 441 2031 |
| Construction - Non-Contentious | Scott Lambert | sl@adglegal.com | +971 4 441 2031 |
| Transactional Matters | John Podgore | jp@adglegal.com | +971 4 441 2031 |
| Litigation | Jaber Al Ameeri | jaa@adglegal.com | +971 4 441 2031 |
Staff Figures
Number of Lawyers : 23 At this Office : 19
Languages
English Arabic French German Russian Italian Malay Filipino/Tagalog Shona Swahili Hindi and other Indian languages Persian Kazakh
Memberships
International Bar Association (IBA) Chartered Institute of Arbitrators (CIArb) New York Bar Association
Other
Other offices : London and Egypt
International capabilities
ADG Legal is a full-service law firm headquartered in Dubai. With offices in Alexandria and London (the latter being a representative office), and a bespoke network of leading firms and individuals across the globe. Our clients enjoy a truly international service.
We employ a team of high-caliber and dynamic lawyers, from international and local backgrounds. They deliver expert advice and comprehensive legal and professional services. Our clients have uncompromising high standards, and so do we. Combined with a responsive and friendly attitude, we work hard to generate premium outcomes.
As a world-leading law firm, our priority is our client's objective. From the outset, we engage with clients to understand the real issues and discuss a realistic outcome.
Our clients include local and multinational corporations, governments, and high net-worth individuals. We offer the unique advantage of having both local expertise and the strong backing of international lawyers and other professionals based in the region and abroad. Our lawyers have an established track record of servicing public and private clients in MENA and beyond. Recent highlights include:
Governments and government representatives in Africa and the Gulf
Financial Services – including regional banks, insurers, and fund managers
Oil and Gas – our lawyers have acted for state-owned oil and gas companies in North Africa, China, and Sweden
Industrial and Manufacturing – including construction companies, aluminium producers, desalination plant developers
Private Clients – HNW and UHNW regional entrepreneurs
UAE-based businesses
ADG Legal is made up of a diverse team of individuals with an international background having worked in various countries, including:
Australia
Egypt
France
India
Italy
Sudan
Tajikistan
The United Arab Emirates
The United Kingdom
Together the ADG Legal team speaks a range of languages including Arabic, English, Farsi, Russian, Malayalam, Tamil, Urdu, French, and Italian.
The Network
Working with ADG also means having access to its extensive global network of law firms and businesses. The firm has partners that are members of the International Bar Association as well as various international networking groups. Whether you need lawyers in foreign jurisdictions or assistance accessing other service providers, the firm's commercially focused approach means that your business gets more than just legal advice.
London Office
Our firm has a dedicated representative London office, from which we can specifically service European clients and give them immediate access to UAE expertise within their own time zone and working week. Our London office in St James' is not a regulated solicitors' firm and if clients require local regulated services, our team works closely with carefully selected partner firms and individuals.
Egypt Office
We have extended our practice to Egypt with Ahmed Ragab AlKotby Law Firm. With a full disputes team, we are delighted to now provide all our clients with specialist and expert Egyptian law advice and guidance directly from Alexandria, Egypt.
Diversity
ADG Legal is committed to ensuring equal opportunity and fairness in all employment areas and valuing the diversity of our colleagues, clients, and people living within our local communities. Inclusion and diversity are deep-rooted in who we are today because we understand that they will help us achieve our goals. We recognize that differences among people are a key part of providing the highest level of client service and that we are reinforced by the different viewpoints, backgrounds, and capabilities. Our employees are respectful of each other and understand that harassment, discrimination, racism, and oppression are not accepted in our workplace. Increasing diversity, equity, and inclusion is a top priority in our recruitment policies. We are a diverse global workforce, with more than 10 different nationalities, and some of our senior positions have been women and/or from developing countries.
Interviews
Mohammed Al Dahbashi, Managing Partner, ADG Legal
Managing Partner Mohammed Al Dahbashi explains how ADG Legal is adapting to clients' changing needs
What do you see as the main points that differentiate ADG Legal from your competitors?
The world is shrinking, and UAE law firms need to evolve and adapt. clients, rightfully, expect to receive commercial advice, tailored to the relevant region(s), mindful of international factors and delivered with speed, accuracy, and professionalism. Speaking other languages and having a London office is a start, but we believe that our merge (of MAD Advocates and Kingsgrove Partners) has enabled us to take our UAE law firm even further. By successfully melding our extensive international and local experience (in the UAE and beyond), we provide our clients with a full local service, delivered to our exceptionally high international standards.
Which practices do you see growing in the next 12 months? What are the drivers behind that?
The UAE has been increasingly applying pressure on financial fraud, other white-collar crimes, and money laundering which will, in parallel, increase the work in this area. We have seen the demand for our services in this area increase dramatically in recent months, and our Partner, Peter Gray, and I are regularly asked to speak at international conferences on this very subject. The fact that we are a local UAE firm with such broad international experience in this area makes us stand out from the crowd.
Tax will of course be a growing practice in the coming years because the GCC countries are all implementing new tax regimes. For example, VAT tax has now been introduced in the UAE and all companies now need to consider its implications. With so much experience of VAT in other jurisdictions, we are well-placed to allay fears and provide practical advice and assistance.
Disputes and debt collection issues continue to increase. There is no special formula to this – certain markets are in difficulty and businesses are struggling to collect payments from customers. We make sure that our dispute resolution advice is commercial, and our corporate team always encourages clients to implement dispute avoidance strategies.
Really interesting is the significant growth in requests from Middle Eastern/ African governments for our advice and guidance. Our recent merger has brought together so much experience in this area, not just of our own lawyers, but from their extensive (and carefully curated) global network of trusted partners. Together with our strong academic and practical grasp of international best practices, we are well-placed to advise and assist.
What's the main change you've made in the firm that will benefit clients?
ADG Legal is committed to providing a responsive, international-standard, service to all clients. By providing our team with new systems and appropriate technology, we ensure that our newly merged team is always easily accessible. When a lawyer anticipates that they will be going "offline", there will always be a backup lawyer to handle their matters. Responsiveness is key.
Separately, away from paying clients, we have made a significant commitment to pro bono work. While some international firms have joined that commitment, there is a long way to go for the rest to go in matching the commitment seen in the UK and US. We hope to lead the way in that and demonstrate that we can give back to the community in a real way.
Is technology changing the way you interact with your clients and the services you can provide them?
Yes, and to a point, it can be difficult to take a breath! We believe that it's important to remove communication barriers with our clients, and we must meet with them as they use WhatsApp instead of email and so on. That of course does not require much innovation on our part, but we try to show flexibility by using our clients' preferred means of communicating. More importantly, we now have access to sensibly priced document management systems, meaning we can use powerful tools to help in most litigation which was formerly restricted to only the larger cases.
As our use of technology has broadened, we have also implemented systems to ensure that our staff can enjoy all-important downtime without affecting our clients and their businesses. There is a balance, and we hope we are achieving it.
Can you give us a practical example of how you have helped a client to add value to their business?
One example is a client who contacted me requesting 10 different types of commercial and corporate contracts that they thought they required for their new business. After listening carefully, my initial response was to take everything one step at a time and only focus on the contracts that they truly needed. We reduced the contracts to just three, which were then drafted in different stages. This minimalized their legal costs and in return helped them run a successful and profitable start-up business in their very first year. They were thankful because some lawyers would have added to the list of contracts to charge higher fees.
Another example is more general – relating to understanding the real market and not just what is written in books. When a client comes to us with a dispute, we always investigate commercial solutions rather than just going down the lengthy and expensive litigation route. Mindful of sensitivities involved in each situation, we always explore whether we should directly contact counterparties and look for an amicable settlement/resolution. With our broad experience, we can navigate clients through this process, but can also easily recognize when a counterparty is playing games, and so advise of the need to take a more aggressive route right the from start.
Are clients looking for stability and strategic direction from their law firms – where do you see the firm in three years' time?
Clients usually approach law firms to stabilize their businesses, so going to an unstable firm will not really make sense. We are committed to growing the ADG Legal team, both locally and internationally. We want to connect international clients and partners seamlessly with the region and promote a better understanding of the Middle East internationally. I hope that includes more international offices – we are in talks with various potential partners in the region, but we are not rushing – if the fit is not right, we will wait. Where do I see the firm in three years? At the top, In Sha'Allah!
Spotlights
COMMERCIAL, CORPORATE AND M&A
Commercial disputes across the globe are becoming increasingly onerous to navigate. International business expansions and cross-border transactions carry risks of complexity, increased corporate scrutiny, and changing geopolitical and regulatory environments. Whilst clients look to proactively mitigate their risks, the attending stakes can be significant for businesses with potential global impact.
Complex commercial disputes can often present an array of serious profitability, reputation, and sometimes existential issues for businesses. Our approach is straightforward: understanding the dispute, proactively working with the client to provide tailor-made strategies, and then implementing them to achieve the desired outcomes. Recognizing that business objectives can evolve (and sometimes rapidly), we keep flexibility at the core of our approach.
From the onset of a dispute through to its resolution, we employ bespoke and creative dispute resolution strategies, often leading to satisfactory outcomes. Once retained, we work with our clients to immediately identify the strengths and weaknesses of the case. Our commercial disputes team takes an integrated approach from the very earliest stage to assess risk, with or without other professional advisors (as necessary), enabling our clients to avoid a costly dispute. Our integrated practice structures enable our commercial disputes team to collaborate with our non-contentious lawyers for providing our clients with strong support, regardless of their location.
Our team is committed to resolving complex commercial disputes (regional and international) efficiently and practically, whether it be litigation, arbitration, or other forms of alternative dispute resolution. Our lawyers have full rights of audience before all UAE courts (including the DIFC Court), free zone authorities, and tribunals. We have also carefully curated a network of leading firms and individuals in numerous other jurisdictions, enabling us to provide a seamless dispute resolution service for all clients, regardless of jurisdiction.
Be it complex trans-national or high-stakes regional disputes, our lawyers attend to each client's case focused on strategies that will yield the most optimal outcome. With our wide international and regional network of partners, we ensure to take into due consideration all aspects of the matter, including the prospects of successful enforcement. In doing so, our commercial disputes lawyers regularly represent clients on mandates involving asset tracing and asset recovery, mutual legal assistance, and other national or international barriers to enforcement.
Our experience also extends to assisting our clients with formulating and implementing ingenious strategies in alternative dispute resolution and out-of-court settlements. Our lawyers both prevent and resolve disputes by providing practical, creative, and cost-effective advice to achieve our client's strategic and commercial objectives.
Our commercial disputes team, of high-caliber and dynamic lawyers from international and local backgrounds, is known for its expertise in banking and finance, construction and infrastructure, real estate, intellectual property, insolvency and bankruptcy, product liability, joint venture, and shareholder disputes.