Yavuz & Uyanik > ISTANBUL, Turkey > Firm Profile
Yavuz & Uyanik
Offices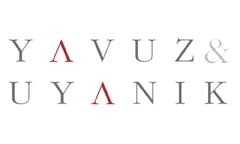 Yavuz & Uyanik
ETILER, TEPECIK YOLU DALMAZ KONUT APT, D: NO: 82/5
34337 BESIKTAS
34337
Turkey
Yavuz & Uyanik > The Legal 500
Rankings
Yavuz & Uyanik
assists an international and domestic client base that includes some of the largest insurers in the market, acting in contentious matters arising from a wide variety of insurance products as well as disputes relating to M&A in the insurance sector.
Mehmet Selim Yavuz
and
Can Hasan Yılgür
jointly lead the department.
Practice head(s):
Mehmet Selim Yavuz; Can Hasan Yılgür
Testimonials
'Every member of the Yavuz & Uyanik team has a great understanding of the law, and all of them, from interns to the heads of department, work in coordination with each other, which we believe is critical for intra-office organisation. In addition, they are a very client-oriented law firm, which allows us to exchange ideas with them before devising a strategy. By always being ready to collaborate, they never contradict our position and they always have backup plans.'
'We appreciate Can Hasan Yilgür's compassion, which shows that he genuinely wants to help to resolve our problems. We believe that is a quality that stands out.'
'First of all, we want to point out that the Yavuz & Uyanik team pay in-depth attention to all transactions that protect our interests. Each member of the team is very passionate and attentive to helping us with our legal problems. In addition to their enthusiasm, they are also very well organised as a team. Each team member has a great amount of knowledge and they certainly reflect this legal expertise in their working strategies and methods.'
'We have had the chance to work with all the team members of Yavuz & Uyanik and we believe that they all stand out for their expertise in the field.'
'The team is fast and result oriented.'
'The Yavuz & Uyanik team serve us capably and responsibly, which we believe is crucial. The lawyers have great organisational and problem-solving abilities, which enables them to find quick and effective solutions for the complex issues we face during and even after the legal process.'
'We genuinely trust Can Hasan Yilgür. His experience in this area of law combined with his leadership and project management abilities and good communication skills are the qualities we value most in him.'
Key clients
Dubai Starr Sigorta
HDI (Ergo) Sigorta
Groupama Sigorta
Gulf Sigorta
Axa Sigorta
Ray Sigorta
Türkiye Sigorta
Allianz Sigorta
Doğa Sigorta
Sompo Sigorta
Yavuz & Uyanik
represents clients in the gamut of dispute resolution and regulatory matters, covering a range of sectors including construction, automotive, and banking and finance.
Mehmet Selim Yavuz
, '
an expert in commercial dispute resolution along with enforcement law
', and
Metin Ülker
, who was promoted to partner in 2021, are key names. Senior associate
Gülce Ataman
provides additional support.
Practice head(s):
Mehmet Selim Yavuz; Metin Ülker
Other key lawyers:
Testimonials
'Highly knowledgeable and capable lawyers.'
'They are competent both for Turkish law as well as international issues. They are available, engaged and driven.'
'The are highly capable in team work and engage top-class third party expertise on a need-to-have basis.'
'The support staff is also excellent.'
'They are always available and are result driven.'
'Selim Yavuz thinks out-of-the box and is very well-grounded especially in assessing risks'
'I believe that the Yavuz & Uyanik team provides exceptional legal service.'
'In addition to their outstanding legal expertise in various fields of law, all of them have great communication skills.'
Key clients
Kıraça Holding A.Ş. –Karsan Otomotiv Sanayi A.Ş.
Türk Ekonomi Bankası A.Ş. (Affiliate of BNP Paribas)
Azimut Portföy Yönetimi A.Ş.
İçdaş Çelik Enerji Tersane ve Ulaşım A.Ş.
BNP Paribas Suisse S.A.
Ciner Group of Companies
Bnp Paribas Cardif Emeklilik A.Ş.
Ashfield Sağlık Hizmetleri Tic. Ltd. Şti.
BGC Partners Menkul Değerler A.Ş.
Ontex Tüketim Ürünleri San. ve Tic. A.Ş.
Cushman&Wakefield Gayrimenkul Danışmanları Mümessillik ve Turizm Hizmetleri A.Ş.
Teknik Alüminyum Sanayi A.Ş.
Çeksan Yol Süpürme Araçları Mak. San. Tic. ve Ltd. Şti
Yavuz & Uyanik
handles day-to-day advisory and employment litigation matters. '
Highly skilled
' practitioner
Murat Uyanık
heads the department, which is a key name for clients from the insurance sector.
Testimonials
'Murat Uyanık can solve all the problems we experience in line with the sectoral conditions thanks to his ability.'
'Murat Uyanık is a lawyer who understands extremely well what the clients need and also works with them as a business partners. His knowledge and expertise in his field are of great value for us.'
'Yavuz & Uyanik satisfy the needs of our company operating in the insurance sector across Turkey thanks to its wide lawyer network available in every region of Turkey.'
'The team listened and learned about my experience and then skilfully provided accurate, efficient and friendly counsel to me.'
'We work with Yavuz & Uyanik within the scope of labor law and they are very competent in this area. They have a strong team and good processes and always good collaboration.'
Key clients
Türk Ekonomi Bankası A.Ş.
L'Oreal Türkiye Kozmetik San. Ve Tic. A.Ş.
Ontex Tüketim Ürünleri San. Ve Tic. A.Ş
Sirena Marine Denizcilik A.Ş.
Ashfield Sağlık Hizmetleri Tic. Ltd. Şti.
Axa Sigorta A.Ş.
Kıraça Holding A.Ş.
Ray Sigorta A.Ş.
Gulf Sigorta A.Ş.
Türkiye Sigorta A.Ş. (Former Güneş Sigorta)
Cushman&Wakefield Gayrimenkul Danışmanları Mümessillik ve Turizm Hizmetleri A.Ş.
Ciner Group of Companies
BGC Partners Menkul Değerler A.Ş. (BGC Partners)
Rhea Girişim Sermayesi Yatırım Ortaklığı A.Ş.
Yavuz & Uyanik >
Firm Profile
The firm: Yavuz & Uyanik Law Firm was founded in 2005 by attorneys Murat Uyanik and Mehmet Selim Yavuz, who had both previously served in Pekin & Pekin Law Firm's litigation department for many years. The firm renders legal services to highly reputable local and foreign clients in fields such as dispute resolution, labour law, insurance, criminal law etc and legal consultancy in Turkish, English and French.
Yavuz & Uyanik provides legal services to highly reputable clients including leading individuals and international law firms.
Yavuz & Uyanik is best known for: its broad attorney network including 155 different cities and districts which provides fast, efficient and client-friendly legal services to clients; and its expertise in complex legal disputes and consultancy matters both in national and international level.
The most important factor distinguishing this law firm from other firms in the market is the combination of strong experience with great mastery of foreign languages and international practice.
Yavuz & Uyanik has advanced communication skills to ensure the necessary co-ordination with international law firms/clients.
Areas of practice: Yavuz & Uyanik provides the following services to both its leading national and international clients;
Representation of clients in all company-related disputes such as annulment of general assembly, termination of company, dismissal of managers/directors, liability of managers/directors initiated by shareholders against each other/company.
Determination of cybercrimes arising from banking practice and other fraudulent acts conducted through banking and transfer of these to prosecution office, representation of clients in prosecutorial case files and any related penal lawsuits,
Representation of clients' employees regarding their working and residence permit process.
Drafting collective and individual labour agreements and preparation of the necessary documentation with respect to the recruitment and dismissal of employees.
Represention of its clients in all employment law-related case files and arranges meetings with clients in order to determine the defence strategies for the case files.
Appeals of judgment against clients and follows cases before the regional courts of justice and the Court of Appeal.
Ensures the protection of clients' rights in an effective manner through the technical objections raised by the legal expert-attorney team against the calculations of the courts made during employment law-related cases of debt.
Preparation of written documents, notably internal regulations and performance systems, of employer companies and provides legal guidance regarding the administration of the companies accordingly.
Preparation of the defences in a manner different from the classical method through an employment department composed of mediators and experts.
Management of the foreclosures arising from national and international loans.
Representation of clients in any disputes regarding share transfer/purchase transactions conducted in capital markets.
Representation of clients before government agencies including the Capital Markets Board, the Banking Regulation and Supervision Agency, the Saving Deposit Insurance Fund, the Competition Authority regarding their banking, brokerage and portfolio management transactions.
Examination of claims mentioned by clients' competitors in their advertisements and product packings in accordance with the advertisement legislation and if any incompliance is determined, making complaints before the authorities.
Drafting responses with respect to complaints made against clients before the Advertising Self-Regulatory Board and/or Board of Advertisement.
Obtaining trade marks and patents on behalf of clients supplying products to markets within the scope of intellectual and artistic works legislation, ensuring protection and in case of any breach, representing clients in initiated lawsuits.
Within the scope of determination of violations, with the aim of on-site supervision and determination, managing the process of raids along with police forces, recall and legal destruction.
Representation of clients with respect to crimes arising from intellectual property violations, filing criminal complaints and managing the whole process.
Representation of clients in disputes arising from defects occurring prior to/after the sales of vehicles.
Representation of clients in any disputes with their dealers, distributors, customers and any other third parties arising from commercial relations regarding any kind of debt and receivables and following up the execution proceedings.
Representation of clients conducting their activities in the real estate sector in disputes arising from sale, lease and brokerage transactions.
Representation of clients, including an international bank and an automotive manufacturer, in competition law disputes.
Representation of clients in lawsuits on bankruptcy protection, collection of debt through negotiations with the trustees appointed by courts.
Representation of clients operating in the insurance market, in the debt and recourse lawsuits arising from various policies and amicable settlements.
Staff Figures
Number of Lawyers : 60+ Number of Trainee Lawyers : 20+ Number of Paralegal Staff : 30+ Number of Administrative Staff : 10+
Languages
English French Spanish Turkish
Memberships
IBA (International Bar Association)
Diversity/Community
"Yavuz & Uyanik distinguishes itself from the other firms in the sector by virtue of its pro bono works in cooperation with Türk Ekonomi Bankasi A.S. (an affiliate of BNP Paribas).The Firm provides legal services to a non-govermental organization, Ögretmen Agi, that conducts its operations all over Turkey. As Yavuz & Uyanik Law Firm, we believe a society might only be powerful if their youth is well educated. Therefore, with our extensive legal experience, we support Ögretmen Agi Project on their legal and daily basis problems. Ögretmen Agi is a collaboration web that brings teachers together and give them access to different creative teaching methods for children. The team of Ögretmen Agi consists of teachers from all over Turkey and these teachers share their teaching methods with their colleagues and try to spread these methods to other teachers. As Yavuz & Uyanik, we are the sole legal representatives of Ögretmen Agi and we draft and review contracts in their favour, we try to find solutions for their every day legal problems."
Diversity
Yavuz & Uyanık Law Firm, has always put importance on diversity. Our firm is not only attentive about supporting women in work place, it also welcomes employees of all races, ethnic groups, gender-oriented groups etc. We mostly have women employees especially in high level associate positions, the ratio of women/men at manager and partner level are 3/5 at our firm while only %17,3 of women are employed in high or mid-level manager positions in Turkey according to the official statistics. Our firm also provides its pregnant employees extensive rights and opportunities aside from the ones stipulated on the relevant laws, gives them full support during the pregnancy and after the birth, provide flexible work hours, additional leaves in order for them to have a physically and mentally healthy pregnancy, spare sufficient time and give maternal care to their newborns. Other than that, our firm prioritizes providing legal support, including pro-bono, Cancer Society and Associations, under privileged people from all other minority groups. Aside from that, we regularly organize events with the participation of our employees especially for individuals with down syndrome in cooperation with Down Syndrome oriented associations and people.
International Capabilities
The clients
One of the world's largest financial institutions based in the USA,
Two of the world's leading banks originated is Russia and France,
World's leading manufacturer of sanitary ware based in Spain,
A total of 9 insurance companies originated in Germany, France, USA-UAE AND Canada-Kuwait,
One of the world's largest cosmetics and self-care companies based in France.
The team
There are many lawyers and trainee lawyers in our team who have studied abroad. Our team is capable of conducting all kinds of communication with our foreign clients and all of our team is fluent in English. In addition, there are lawyers and trainee lawyers in our team who also speak the following languages:
German
French
Spanish
Italian
The Network and International Partnership 
Deniz Saidov is our international senior advisor. He is a projects lawyer having advised clients or acted as an in–house counsel in relation to large infrastructure and energy projects throughout Eastern Europe, Turkey and the Middle East/North Africa.
He has spent half of his carrier as a lawyer at an international law firm and the other half as a regional legal head to global energy companies. His main areas of expertise include structuring of complex transactions, acquisitions and project finance.
Deniz is a Solicitor of the Senior Courts of England & Wales, and a Qualified Lawyer in Bulgaria.
In addition, we are in constant contact with the legal consultants of the companies abroad and also our colleagues in these countries for legal disputes that need to be followed up abroad of international companies that we work with.
Doing Business In
Insurance Law
REINSURANCE CONTRACTS AND PRINCIPLES ON REINSURANCE CONTRACTS WITHIN THE FRAMEWORK OF TURKISH PRIVATE INSURANCE LAW
PART ONE
OVERVIEW OF INSURANCE LAW
Insurance law, which examines the whole of the relationship of insurance between the parties and the legal rules governing the activities of entities engaged in insurance, within a system, is divided into two main branches: "Social insurance law" and "private insurance law". The subject of our study is private insurance law and our examinations and evaluations will be carried out within the framework of private insurance law. Firstly, by pointing out the legislation in which private insurance law is regulated in our country, the establishment and operating principles of insurance companies and reinsurance companies will be outlined in accordance with this legislation. Subsequently, the types, legal nature and elements of insurance contracts concluded between insurance companies and the insured will be determined. Finally, whether reinsurance contracts can be subject to the principles on which insurance contracts are bound to, the importance, the legal nature and the scope of reinsurance contracts in the field of Turkish private insurance law, and special cases regarding reinsurance contracts containing foreign elements will be discussed.