Elias Neocleous & Co LLC > Limassol, Cyprus > Firm Profile
Elias Neocleous & Co LLC
Offices

Elias Neocleous & Co LLC
NEOCLEOUS HOUSE, 195 MAKARIOS III AVENUE, 1-5TH
LIMASSOL, CY-3030
Cyprus
Elias Neocleous & Co LLC > The Legal 500
Rankings
Elias Neocleous & Co LLC
 has a large and versatile team, which is led by 
Demetris Roti
. It remains an adviser of choice for numerous international law firms, leading Cypriot banks and financial institutions, as well as major international commercial banks, investment banks and private equity funds. Other key clients include asset managers, government bodies and high-net-worth individuals. The firm also has a specialist financial services group, which is skilled at advising on all aspects of financial services regulation. Managing partner
Elias Neocleous

is known for his work on important cross-border deals.
Dimitris Papoutsis
advises local, EU and third-country credit and financial institutions, investment firms, funds and leading corporations on a whole host of banking and finance matters. Nicosia-based
Andrea Kallis Parparinou
is also recommended for her work in this area.
Led by 
Elias Neocleous

, the large team at
Elias Neocleous & Co LLC
excels in significant domestic and cross-border M&A, restructurings and insolvencies, as well as corporate finance work. In addition, it advises many high and ultra-high-net-worth clients on their corporate structures. A distinguishing feature of the practice is its significant involvement in renewable energy projects, including wind and PV projects. 
Demetris Roti
 has experience of handling M&A for international law firms and corporations, credit agencies and international commercial and development banks.
Elias Neocleous & Co LLC
 has a strong litigation and dispute resolution department, which handles a high volume of complex cases. It is skilled at advising on significant disputes in the banking and finance sector, in addition to insolvency and competition matters. The group is also recommended for its work on asset tracing cases. Elsewhere, the group works with the corporate and M&A department to review pending litigation and disputes arising from large cross-border transactions. Beyond undertaking litigation, the practice is also increasingly involved in international arbitration proceedings. Among the names to note are
Chrysanthos Christoforou
,
Costas Stamatiou
and 
Nicolas Tsardellis
.
George Tsardellis
is also recommended.
Elias Neocleous & Co LLC
 advises international businesses on issues such as employment agreements and the local implementation of their global employment policies and procedures in Cyprus. Other work for employers includes advice on the establishment/closure of facilities and the recruitment of key personnel. Elsewhere, the firm undertakes mandates for individuals, such as discrimination claims and matters involving unfair and constructive dismissals. Many of these claims relate to expatriate employees or former employees of international businesses. 
Andrea Kallis Parparinou
is the primary contact.
Elias Neocleous & Co LLC
's excellent team assists clients with their dealings with the CPC and it has a wealth of experience in merger control work. It has considerable strength in various sectors such as shipping, and more recently, in betting. On the contentious side, the group is recommended for its EU litigation prowess. Elsewhere, the team works with specialists in data, privacy and cybersecurity team to assist clients with issues such as GDPR compliance. The group also works regularly with leading international law firm on various complex assignments. Brussels-based practitioner 
Nikos Korogiannakis
and
Ramona Livera
 in Nicosia co-head the department.
Elena Christodoulou
 is another key individual. Nicolas Ktenas has left to set up his own firm.
Elias Neocleous & Co LLC
provides comprehensive advice on all aspects of intellectual property matters, including patents and trade mark protection, design registration, copyright and the licensing of technology. In addition, the group is well-placed to advise on all relevant tax issues. It is retained by several global pharmaceutical companies to monitor their trade mark and patent applications and to identify any potential infringements of their intellectual property rights. It also works closely with various start-ups (especially in the tech and legal-tech industry). Also notable is that the practice has advised on various large intellectual property cases in the country.
Andrea Kallis Parparinou
and
Ramona Livera
 co-head the team. Nicholas Ktenas has left the firm to set up his own practice.
The admiralty and shipping department at
Elias Neocleous & Co LLC
is led by
Costas Stamatiou
. The skilled team advises banks, owners, managers, charterers and cargo owners (as well as their respective insurers) on all contentious and non-contentious shipping matters. In addition, it frequently advises on shipbuilding contracts and other issues such as choice of flag and registration. The practice is also adept at handling shipping litigation and admiralty proceedings. It regularly advises on proceedings for the arrest of ships or cargo to secure unpaid debt. Also notable is that the group has a long history of successful cooperation with leading international law firms.
Andreas Christofides
is a name to note.
Christos Vezouvios
 heads up the real estate department at
Elias Neocleous & Co LLC
, which acts for some of the largest real estate funds and developers in Cyprus. In addition, it acts for many key players operating in the real estate sector that are active in other countries (particularly in Greece, Russia and Eastern Europe). Its primary focus is on high-end tourist sector developments, commercial and infrastructure projects, as well as on large-scale residential developments. The department also attracts a steady flow of instructions from high-net-worth individuals and their family offices.
Christiana Georgiou
plays a pivotal role in real estate transactions, property disputes and immigration matters.
Elias Neocleous

 and
Kyriacos Xenophontos
lead the large group at
Elias Neocleous & Co LLC
, which is well-known for its ability to handle complex cross-border work; this includes devising and implementing innovative and tax-efficient structures for international transactions. It also has extensive experience of tax litigation and advises on a significant number of tax issues relating to employee share schemes and pension schemes. Clients include large international corporations, high-net-worth individuals and government organisations. The firm regularly works with major international law firms, including most of the Magic Circle and largest American firms and also acts for large corporations and government organisations. In addition, the department carries out a substantial amount of personal tax work for very wealthy individuals and their advisers.
Elena Christodoulou
 is another name to note.
Elias Neocleous & Co LLC >
Firm Profile
The firm: Elias Neocleous & Co LLC is among the largest firms in southeast Europe and the Eastern Mediterranean, with more than 150 lawyers and other professionals. All are English-speaking and members of staff speak most European languages, as well as major Asian languages. The firm is generally regarded as a regional leader, with a particular forte in cross-border work.  It advises international clients on all aspects of Cyprus and European law and handles the largest and most demanding cross-border assignments.
Having pioneered the development of business ties between Cyprus and states of the former USSR, the firm has widened its market focus to include China, Israel, the middle east, India, Asia, USA and South America. It acts for leading companies from these regions as they enter the European market. The firm is committed to continuous investment in its human resources and its infrastructure in order to provide clients with service of the highest quality.
Areas of practice
Admiralty and shipping: Deals with the registration of vessels and aircraft under the Cyprus and other flags and all aspects of ship finance. It also advises on ship sale agreements, charterparties and other types of contract. It also handles disputes and execution of judgments against assets of shipping and aviation companies worldwide including ship arrests.
Banking and finance: Advises on the Cyprus aspects of major cross-border
finance transactions, including all types of syndicated lending, asset finance and leveraged and acquisition finance. It has strong links with commercial and investment banks, trust companies and underwriters.  Clients are appreciative of our 'assistance and responsiveness.'
Financial services and regulation: Deals with the EU and Cyprus applicable framework on (i) banking and payment services, including those under the banking recovery and resolution regime and the deposit guarantee scheme, (ii) investment services and activities under the Markets in Financial Instruments Directives (MiFID II and MiFIR) as implemented in Cyprus, including under directives and circulars issued by European Securities Markets Association (ESMA) and the  Cyprus Securities and Exchange Commission (CySEC); (iii) the EU and Cyprus framework on listed equity and debt securities under the Prospectus Regulation and respective local laws, the Public Offer and Takeover Bids laws and regulations, the Market Abuse Regulatory and regulatory requirements regarding market disclosures and transparency towards regulators as well as capital markets transactions; (iv) the structuring, authorization, supervision and transactions of collective investments, such as alternative investment funds and their managers and UCITS and (v) the regulation of insurance and reinsurance undertakings and intermediaries, under the applicable Cyprus regime.
Corporate and commercial/mergers and acquisitions: Advises on formation, corporate management and governance of companies; formation and use of trusts; mergers and acquisitions of companies in Cyprus and abroad including private and public mergers, takeovers, demergers and disposals; joint venture agreements; corporate reconstruction and reorganisation, inward and outward domiciliation of entities, capital raising transactions and offerings, private equity, stock options and purchase and sale of securities work.
It has particular expertise in investment via Cyprus to and from Central and Eastern Europe, Asia and South America.
The department also advises local, multinational and international companies on matters of licensing, procurements, e-commerce, labelling, agency and distribution, consultancy services, consumer protection, concession and operating agreements, and the department specialises in regulatory matters relating to electronic communication, information technology, pharmaceuticals and data protection (GDPR and NIS Directives).
European Union and competition law: Advises multinational enterprises investing in Cyprus on anti-trust  and merger control law issues under domestic and EU competition law and also on  distribution agreements and cartel investigations. Our firm has experience with the government and the Competition Authority and a deep understanding of local competition regulation. We offer our clients a tailored service. We also act as counsel to several administrative and quasi-governmental bodies, thus strengthening our relationships with the country's key stakeholders in competition law.
Employment law: Elias Neocleous & Co LLC is skilled at advising senior employees as well as major national and multinational companies. It also advises the British High Commission on employment matters and it is the exclusive representative in Cyprus of the Employment Law Alliance Network, the largest and most prestigious network of labor and employment lawyers, with more than 3,000 attorneys in over 100 countries. The team has particular expertise in drafting employment contracts and related documentation as well as in advising on a very wide range of employment law matters, including termination of employment, employee rights and obligations, statutory benefits, employee incentive schemes, transfer of undertakings and protection of employees (TUPE), health and safety at work, collective bargaining, etc.
Energy : Our staff have more than 20 years' experience in advising potential investors in a wide range of energy projects ranging from onshore and offshore oil and gas exploration operations to renewable energy projects. We have up-to-date knowledge and experience of the relevant national, EU and international legal and regulatory environment applying to all types of energy projects. Our specialists in public procurement have extensive experience in assisting clients in preparing and submitting tenders to the relevant government authorities and in subsequent negotiations and finalisation of contracts. Our aim is to help clients identify profitable opportunities and exploit them as effectively as possible. We have assisted several leading participants in the energy market with projects such as applications for exploration licences, public procurement procedures and the negotiation and drafting of all types of energy agreements, including public contracts with joint operation agreements and energy suppliers or drilling contractors. Our unmatched tax expertise allows us to advise clients on the most tax-effective structuring arrangements, taking account of the international nature of the industry and the various tax regimes involved. In addition, we have long experience in dealing with the regulatory bodies involved in the monitoring of compliance with the requirements of Cyprus and EU environment, energy and oil and gas legislation.
Intellectual property: Advises on the acquisition, registration and protection of all types of intellectual property. The firm specializes, inter alia, in advising international clients on the protection and exploitation of intellectual property using Cyprus-based structures in order to benefit from Cyprus' advantageous IP taxation regime. Existing clients include clients with household brands in business sectors which include software, electronic service payments, pharmaceutical products, sports and personal care products.
Technology, privacy and cybersecurity: The Elias Neocleous & Co LLC team consists of professionals from a range of disciplines marrying strong technical and legal skills with heightened business acumen and extensive 'hands on' experience.  Staff are qualified in Cyber security, ethical hacking, digital forensics, GDPR compliance and Cypriot, EU and international law. They approach cyber as a corporate governance risk and advise on the full spectrum of cyber issues. This includes directly helping clients understand and mitigate cyber risks, both in their 'business as usual' operations, and when engaging in activities which raise specific cyber concerns. They also regularly work alongside other practice departments to provide comprehensive solutions for the numerous issues that may arise during business transactions.
Litigation and dispute resolution:  Elias Neocleous & Co LLC is home to the strongest litigation and dispute resolution department, in terms of size and experience, in Cyprus.  In 2019 it was awarded Benchmark Litigation's (Europe) 'Law Firm of the Year – Cyprus' and, additionally in the same publication, Chrysanthos Christoforou, Partner and 'Head of Department' was named 'Lawyer of the Year-Cyprus'.
We are the law firm of choice for prestigious clients seeking assistance with international and domestic litigation and have been involved in many recent high-profile cases.  We are also highly experienced in all forms of alternative dispute resolution. Our client base includes leading international law firms (and their clients), leading financial institutions, investment firms, national and international business corporations and private individuals.
Uniquely in Cyprus our team is divided into four specialist sectors under the guidance of partners Antonis Glykis, Anna Demetriou, Chrysanthos Christoforou and Christos Melides.  This separation allows for the development of specific expertise in each sector and plays an important role in ensuring that we achieve the best possible outcomes for our clients.
Infrastructure and project finance: the firm assists clients on landmark developments, global PFI and PPP projects. Advice is specifically tailored to dovetail with the corresponding commercial, banking and finance and tax aspects.
Tax planning and advanced business structuring:  Elias Neocleous & Co LLC has the largest and most experienced law firm tax department in Cyprus.  We have an excellent reputation for delivering high quality 'up to the minute' advice and planning.  Our tax and tax planning resource includes specialists with legal, accounting and financial backgrounds. This combination together with close cooperation with other teams across the firm enables us to provide our clients with robust, commercial solutions to their tax problems.
Our clients include international law firms, large domestic and international corporations, financial institutions, high-net-worth individuals and government organisations.  We have a marked expertise in cross-border transactions and associated tax planning issues and have been involved in numerous projects across Europe, Asia and the Americas.  We are well versed in contentious issues and corporate tax policy issues.  The expertise shown in our international work is mirrored in our domestic tax work where we also have significant capacity and experience.  Our clients say, 'my sincere appreciation for your remarkable attitude, which is very rare.'
Real estate: Our real estate specialists deal with all matters relating to freehold and leasehold property, including transactions and disputes involving commercial and residential property.  The department advises both individual and corporate clients. Activities included dealing with all issues related to real estate, including acquisition and sale of immovable property, legal due diligence for property acquisitions,  estate planning and, particularly for HNWIs, succession issues.
Immigration: Our immigration team has a long record of successfully dealing with all matters relating to immigration law, applications for immigration permits, permanent residence permits, employment permits and visas. The department advises both individual and corporate clients. It provides an integrated service, optimising tax and other benefits in conjunction with the client's advisers in his or her country of origin and anywhere else they may have financial interests.  Areas of work include Citizenship applications,Employment permits,Permanent residence permits, Immigration permits and Visas.
Private client: Elias Neocleous & Co LLC has an established record in providing high quality services to private clients and high-net-worth individuals. Both our department and our department head, Elias Neocleous, are ranked as tier 1 performers by a host of independent rating agencies including the 2020 Chambers HNW Guide. Clients derive significant benefit from the fact that our dedicated team forms part of the largest international law firm in Cyprus. This allows the team to draw specialist expertise from several departments and offices, in Cyprus and across Europe, to provide a 'one-stop' service which is specifically tailored to the clients' needs. Whatever our clients' objectives are, be they tax minimization, estate planning, philanthropy, or any other goal, our team has the skill set and the experience to allow them to achieve it in a tax efficient and legally compliant manner.
Main Contacts
| Department | Name | Email | Telephone |
| --- | --- | --- | --- |
| Managing Partner, Companies, corporate management, trustee and fiduciary services, Tax/international tax planning, private client | Elias Neocleous | elias.neocleous@neo.law | +357 25110110 |
| Partner, Litigation and Dispute Resolution | Christos Melides | christos.melides@neo.law | +357 25110113 |
| Partner, Litigation and Dispute Resolution, Matrimonial, Family law and Mediator | Anna Demetriou | anna.demetriou@neo.law | +357 25110206 |
| Partner, Commercial and general litigation | Antonis Glykis | antonis.glykis@neo.law | +357 25110169 |
| Partner, Tax/international tax planning, trustee and fiduciary services | Kyriacos Xenofontos | kyriacos.xenophontos@neo.law | +357 25110156 |
| Partner, Commercial and general litigation, Arbitration (local and international) | Chrysanthos Christoforou | chrysanthos@neo.law | +357 25110136 |
| Partner, Litigation and Dispute Resolution | Nicolas Tsardellis | nicolas.tsardellis@neo.law | +357 22110305 |
| Partner, Admiralty and shipping, Shipping companies, ship registration, ship finance and aviation, Banking law, finance, insolvency | Costas Stamatiou | costas.stamatiou@neo.law | +357 25110141 |
| Partner, Banking and Finance, Corporate and Commercial, Employment Law | Andrea Kallis Parparinou | andrea.kallis@neo.law | +357 22110311 |
| Partner, Real estate, immigration and residence, wills and administration of estates | Christos Vezouvios | christos.vezouvios@neo.law | +357 25110221 |
| Partner, Corporate finance, capital markets, securities | Demetris Roti | demetris.roti@neo.law | +357 25110161 |
| Senior Legal Counsel, Banking and Finance, Corporate and Commercial, Energy, Financial Services and Regulation | Michael Pelosi | michael.pelosi@neo.law | +357 25 110166 |
| Legal Counsel, Corporate finance, capital markets, securities | Dimitris Papoutsis | dimitris.papoutsis@neo.law | +357 25 110145 |
| Senior Associate, Intellectual property and trade marks | Ramona Livera | ramona.livera@neo.law | +357 22110327 |
| Senior Associate, Corporate and commercial | Kyriaki Stinga | kyriaki.stinga@neo.law | +357 25110206 |
| Senior Associate, Litigation and Dispute Resolution | Marina Joud | marina.joud@neo.law | +357 25110137 |
| Senior Associate, Employment Law, Litigation and Dispute Resolution | George Tsardellis | george.tsardellis@neo.law | +357 22110335 |
| Senior Associate, Admiralty and Shipping | Vassilis Psyrras | vassilis.psyrras@neo.law | +357 25110238 |
| Senior Associate, Litigation and Dispute Resolution | Christiana Pyrkotou | christiana.pyrkotou@neo.law | +357 25 110198 |
| Senior Associate, Corporate and Commercial, European Union, Tax Law – Tax Planning and Advanced Business Structuring and Competition Law, | Elena Christodoulou | elena.christodoulou@neo.law | +357 25 110212 |
| Senior Associate, Litigation and Dispute Resolution | Louiza Petrou | louiza.petrou@neo.law | +357 25 110197 |
| Senior Associate, Corporate and Commercial, Banking & Finance, Financial Services & Regulation | Pamela A. Evangelou | pamela.evangelou@neo.law | +357 25 110165 |
| Senior Associate, Corporate and Commercial | Xenia Kalogirou | xenia.kalogirou@neo.law | +357 22 110302 |
Meet The Team(s)
Doing Business In
Dispute Resolution in Cyprus
Background
Cyprus has been a member of the EU since 2004 and has worked hard to establish itself as a successful international business centre providing a gateway for investment into and out of Europe.  Successive governments have sought to promote the island as an ideal venue for foreign investment in general and most recently there has been an emphasis on attracting multinational headquarters, shipping companies, pharmaceutical and biogenic companies and businesses involved in high technology and innovation.  A consequence of this is that it is quite common for commercial disputes to involve international parties at corporate and individual level. Additionally, where main court or arbitration proceedings take place in another EU member state or in a third country with which Cyprus has a bi-lateral agreement, it is common where a link exists, for the parties to look for provisional measures in Cyprus in support of the foreign court proceedings.  The commercial disputes arising are varied and may be linked to issues such as negligence, fraud, contractual disputes, corporate disputes etc. .
The dominant means of settling large commercial disputes in Cyprus is via litigation. There is often negotiation before and during court proceedings but no legal obligation on or expectation that the parties will engage in such discussions unless they have specifically agreed to do so.  Alternative dispute resolution methods ("ADR") are a relatively new concept, other than in the construction and co-operative institutions sectors, but they do exist, and they enjoyed an increase in popularity during the peak of the Covid 19 pandemic when Cyprus Courts completely ceased to function.
In fact, for many years the Cyprus Court system has been viewed by stakeholders as a barrier to Cyprus' economic growth. An important factor in this is that whilst the courts are generally efficient in determining applications for interim relief, final adjudication in a case can commonly take between three and six years to obtain. This is a significant deterrent for international businesses considering relocation.  At the root of the delays lies a failure to update both the procedures and infrastructure of the courts to deal with the increased demands of a modern democracy and a rapidly evolving economy.  Pressure for reform of the system has been building for many years and was given vital additional impetus as a result of the failings exposed for all to see during the pandemic.  Since mid-2021, as a result of this pressure the Cyprus court system is being subjected to seismic changes, the most important of which are:
The introduction of specialized Commercial and Admiralty Courts. The Bill  to establish these is already  before the House of Representatives  and is expected to be enacted before the end of 2022.  The provisions of the bill include the appointment of five new judges to each court.  The introduction of the Commercial Court courts will allow for high value claims (>€2,000,000) and complex international cases to be considered by experts rather than in the general District Courts.  The Admiralty Court would deal with all admiralty law cases relieving some of the burden of the Supreme Court which currently has responsibility for such cases.  Consideration of the cases by experts should speed up the administration of justice for such claims and, by reducing the burden on the District Courts also accelerate justice for less weighty matters.  It is widely recognised by lawyers, politicians and businessmen alike that the introduction of the new courts will increase the general competitiveness of Cyprus both as a business centre and as a centre for resolving international commercial disputes.
The introduction of a Bill to the House of Representatives which will amend the Constitution of Cyprus to allow English to be included as an official language in the new Commercial and Admiralty Courts. Currently only Turkish and Greek are recognised as official languages in Cyprus courts.  The addition of English is an acknowledgement of the fact that English is the most widely spoken language in the Cyprus business environment.  Allowing for its use in the courtroom is regarded as an important step in enhancing the reputation of the country as a top-class international business centre.
The introduction of an i-justice platform as an interim step towards full engagement in the e-justice project. The platform was launched on 21 July 2021 as a pilot version with the objective of streamlining legal processes.  The pilot was judged to be a success and use of the platform for commercial cases became obligatory from 1 February 2021.The full implementation of the system was preceded by thorough training and a sufficient period to allow users to build familiarity with the system.  Additionally, the Cyprus Bar Association (CBA), has organized training points in the local bar associations, so that any difficulties of a technical nature can be resolved immediately and effectively.   The I-Justice platform aims to bring together litigants, advocates, law firms, court staff and clerks, judges, the police and relevant governmental authorities so that justice is administered in an effective and practical digital environment.   The platform allows lawyers to:

Submit claims remotely
Access electronic case files
Pay fees and commissions remotely
Access up to date information about the progress of ongoing cases.

Supplemental to the above, on 15 September 2021 the Supreme Court issued a court regulation, the so-called 'e-Justice Procedural Regulation'. This regulates the handling of cases through electronic communication with the Court and allows but does not compel judges to handle cases without any physical presence.
Use of the Ι-justice platform is expected to greatly simplify and speed up the operation of the court system in general with specific advantages accruing to those seeking to settle commercial disputes. It brings the Cyprus commercial justice system firmly, if belatedly into the 21st century.

Further to a recent amendment of the Civil Procedure Rules, a 'small track' was established with a simplified procedure for claims under €3,000. The amendment increased the case management options available to the judges in such cases, allowing them to give summary judgments.
Taken together, these changes should bring radical improvements to the speed with which the courts address and resolve commercial disputes.
Litigation
Legal framework
Cyprus is primarily a common law jurisdiction with a justice system which is based on the adversarial model. This is a legacy from its period as a British colony. Where there is no applicable Cypriot legislation, English common law and equity are applicable, and English authorities have persuasive force.    The courts are bound by the doctrine of precedent according to which where the common law has been interpreted by the Supreme Court of Cyprus in a particular way, the subordinate courts will be bound by that interpretation.   This offers the parties to a commercial action  the advantages of consistency, predictability and efficiency.
The Supreme Court sits at the apex of the system and, until the new Commercial Court is established, large commercial disputes are usually heard in the highest level of the district courts.  District courts are made up of president judges with jurisdiction to try claims above  €500,000, senior district judges with jurisdiction to try claims between €100,000 and €500,000 and district judges to try claims below €100,000.  The Supreme Court has unlimited jurisdiction, and its functions include acting as a court of appeal.  In this role its decisions are final unless overturned by the European Court of Justice ("ECJ") or the European Court of Human Rights ("ECHR"). Initial hearings take place before one judge whilst, appeals are heard by a panel of three judges.
In general, the applicable laws for commercial disputes are EU Law, principles of common law and equity and domestic law including the Contract Law, the Civil Wrongs Law and the Companies Law. Courts in Cyprus may grant pre-action discovery orders, such as Norwich Pharmacal orders, to assist a party in bringing an action.
The principal source of law for establishing jurisdiction in civil and commercial matters is EU Regulation 1215/2012.  If the matter in dispute falls outside of this domestic legislation and common law apply.  When determining the law applicable to the dispute the court will have regard to EC Regulation 593/2008 (Rome I) and EC Regulation 864/2007 (Rome II).  It should also be noted that Cyprus law recognises the doctrine of res judicata.
Judgements of Cyprus courts are directly enforceable in other EU member states.  They may also be enforceable in other non-EU states with which Cyprus has entered into a treaty. There are currently agreements in place with Belarus, Bulgaria, China, Czech Republic, Egypt, Germany, Georgia, Greece, Hungary, Montenegro, Poland, Russia, Serbia, Slovakia, Slovenia and Ukraine.  Similarly, Cyprus is required to enforce most judgements of other EU courts and of the nations with which it has bi-lateral agreements.
Interim measures
Whilst Cyprus court hearings may be lengthy it is possible for a claimant to ask the court to order a variety of interim measures to ensure that any eventual judgement in their favour can be satisfied. One of the most effective measures that may be imposed by the courts is a 'freezing' order preventing the defendant removing his assets from the claimant's reach.  Such an order may be granted if the court is satisfied that:
The issue to be addressed is a serious one.
It is probable that the claimant is entitled to relief.
Failure to grant it would create difficulties in achieving complete justice at a future date.
The balance of justice weighs in favour of it.
Other useful forms of relief that may be granted include:
Discovery and tracing orders.
Interim injunctions blocking specific actions or events.
Anton Piller orders.
Gagging orders.
Appointment of a receiver or administrator.
Ancillary disclosure orders.
Anti-suit and/or anti-enforcement injunctions.
Quia timet injunctions to prevent unlawful actions that may have been threatened.
Conversely, a defendant may seek raise points of law at an early stage in order to have the case against them dismissed by the court.  These might include, for example, res judicata, abuse of process or, that the claim discloses no reasonable cause of action.
Remedies
A claimant must, in his claim, explicitly state the relief that he is requesting the court to award. The claimant bears the burden of proof and must provide adequate evidence for the court to decide on the balance of probabilities that his case is truthful.  The standard of proof required increases in line with the gravity of the case  If the court finds in favour of the claimant it may award the requested relief if it believes it to be justified and within the power of the court to award. Alternatively, it may order a different remedy.
There are numerous remedies that the court may award.  The most common of these are:
Damages (general, special and punitive;
Possession and foreclosure;
Appointment of a receiver;
Rectification;
Recission;
Injunctions;
Account of profits;
Declaratory judgements; and
Specific performance.
Judgments and appeals.
Judgments are published online and are accessible by the public.  The length will depend on the complexity of the case, but the text will include A summary of claims and proceedings; evidence adduced by both parties; evidence accepted by the court; relevant legal principles; summary of the legal arguments advanced by each party; application of legal principles to court accepted evidence; and the verdict.  The court has discretion over the granting of costs, and these are usually payable after the final judgment has been given.
Judgments may generally be appealed on points of law or on finding of facts in the event that they are erroneous or not supported by the evidence. The Supreme court will usually hear appeals within a period of two to four years from filing.  Appeals against interim orders may be heard sooner than this and if warranted, the Supreme Court may determine an appeal on an expedited basis.
Alternative Dispute Resolution ('ADR")
ADR is still in its infancy in commercial disputes in Cyprus. However, it is gaining in popularity, and many law professionals now also opt to train and gain relevant qualifications so that, where it may be beneficial to their client,  they can promote ADR rather than litigation as a solution.  Arbitration, international arbitration, mediation, and conciliation are all procedures which are available in Cyprus. The Cyprus courts have no power to compel disputing parties to use ADR, although they can recommend its use, engaging in it is on a voluntary basis only. In general ADR proceedings are confidential but in some circumstances disclosure may be possible.
There are three prominent ADR centres which administer commercial arbitration proceedings.  They are:
Cyprus Chamber of Commerce and Industry
Cyprus Arbitration and Mediation Centre
Cyprus Eurasia Dispute Resolution and Arbitration Centre.
There are no comparable centres offering conciliation or mediation services.  Individuals wishing to work as professional mediators must fulfill defined criteria and must be registered in the Official Register of Mediators. Applicants must be a natural person, have a higher education degree and, have attended a special training program as a mediator lasting a minimum of 40 hours.
Arbitration
In Cyprus arbitration is mandatory for disputes involving co-operative institutions.  It has also proved to be a popular means of settling disputes in the building and contracting sector, possibly because many disagreements arising involves technical issues which lend themselves to impartial adjudication by a technical expert. Increasingly other business sectors are also seeing arbitration as a cheaper and speedier means of resolving disputes than court action.  Many companies are now including arbitration clauses in their contracts requiring both parties to follow through an arbitration process in full before resorting to litigation if no agreement can be reached.
Relevant legislation:
Arbitration Law 1944 (Cap 4) governs domestic arbitration.
International Commercial Arbitration Law(101/87) governs international arbitration and closely follows the UNCITRAL Model Law.
Law 84/79 ratifies the UN Convention on the Recognition and Enforcement of Arbitral Awards (New York Convention).
Foreign Courts Judgments (Recognition, Registration and Enforcement) Law of 2000 (Law 121(I)/2000) provides for the procedure to be followed by a party wishing to have a foreign award recognised and enforced in Cyprus.
In matters of domestic arbitration Cap 4 gives the court powers to:
Appoint an arbitrator, and
Issue orders for:

Security of costs,
Disclosure of documents,
Maintenance or sale of goods which are the focus of the arbitration procedure,
Security for the amount of money in dispute, and
Other interim measures such as the appointment of a receiver.
The court may also set aside any award made if it is proven that the Arbitrator has been guilty of misconduct or there is evidence of other impropriety surrounding the proceedings or award.
In matters of international arbitration, the procedures, duties and powers of the arbitrator and circumstances where the national court may be involved in the process are as set out in Law (101/87) unless the parties have previously agreed otherwise. Where the parties have agreed to use a different procedural law any 'gaps' in it will be filled by the provisions of Law (101/87).  Irrespective of the procedural law chosen, mandatory provisions of Cyprus law must be followed.  The national courts can also issue interim orders in support of the arbitration proceedings.
Mediation
In Cyprus mediation is a purely voluntary process.  It offers a confidential low-cost procedure through which disputing parties can attempt to reach a binding agreement. It is less popular for use in resolving commercial disputes since the outcome is linked to the specific interests and common sense of the relevant parties rather than any relevant law.  It can, however, be a cost-effective way of organizing and setting out the basics of the dispute ahead of any litigation.  EU Directive 2008/52/EC on mediation in commercial and civil matters has been transposed into Cyprus law via Law 159(I)/2012.
Conciliation
This is not a popular option in Cyprus for dealing with commercial disputes.  It is similar to mediation but involves an independent conciliator  providing a non-binding opinion on possible terms for settling the dispute.  If it is accepted it becomes a dispute resolution agreement.
Future Developments
In addition to the imminent introduction of specialized Commercial and Admiralty Courts, three more Bills have been prepared and are expected to be introduced before the House of Representatives soon, bringing sweeping structural and procedural changes at the higher Court level. The following are some of the most important changes introduced by the new bills:
An Appellate Court would be introduced to deal with appeals against judgment of the first instance District Courts.
The present Supreme Court would be split into a Supreme Constitutional Court (composed of 9 judges) and the 'new' Supreme Court (composed of 7 justices), thereby establishing a third tier to the Cyprus court system. The former would have jurisdiction to hear civil and criminal appeals against judgments of the Appellate court, and the latter would have jurisdiction to hear cases on constitutional matters.
Other upcoming procedural and procedural changes include the modernization of the Civil Procedure Rules and the introduction of mechanisms such as Digital Audio Recording of Court Proceedings (DAR). The latter is expected by 2024. In respect of the former it must be noted that the current Civil Procedure Rules mainly remain in the form in which they existed in England and Wales in 1958. Therefore, New Civil Procedure Rules have been drafted by a team of foreign experts headed by Lord Dyson, which have many similarities to the current UK Civil Procedure Rules, which are expected to speed up the process in civil litigation. The new CPRs have been adopted by the Supreme Court and are going to come into force in September 2023.
There are also discussions taking place on ways of promoting transparency and diversity within the judiciary. These are focused on proposals for the formalisation of the process by which  judges are appointed, promoted, disciplined and dismissed.  Currently all judges except those of the Supreme Court are appointed by the Supreme Council of Judicature, a body composed of the judges of the Supreme Court. This body is responsible for the appointment, promotion, transfer, discipline and dismissal of judges. The Supreme Court judges are appointed by the President of the Republic, from within the ranks of the judiciary, upon recommendation from the Supreme Court.
Whilst the previously discussed measures to modernize and increase the efficiency of the operations of the Cyprus courts are intended to render commercial litigation a timelier method of resolving commercial disputes it should be noted that many legal professionals have been and are training and qualifying in arbitration, mediation and conciliation methods in order to offer their clients an alternative to litigation.  Arbitration clauses are increasingly being incorporated into a wide range of commercial contracts.
Banking and finance in Cyprus
Background
Cyprus' Banking and Finance sector has been transformed in the years following the 2009-2013 economic crisis and subsequent EU bail out. The economic crisis was largely precipitated by over exposure to the Greek economy and sovereign debt and, a severely overleveraged property sector; all factors which resulted in Cyprus banks portfolios containing an unacceptably high proportion of non- performing loans (NPL) some in excess of 50%. In March 2013, the Cyprus Government, in return for EU bail out assistance signed 'The Economic Adjustment Programme Memorandum of Understanding (MoU).
A key part of the MoU process included the assessment of the needs and weaknesses of the banking system.  Following this, key targets were set, and actions implemented to achieve them.  This included the recapitalization and restructuring of credit institutions as well as the strengthening of the regulatory and supervisory framework of the banking and finance systems.  Whilst the path to achieving these ends was often brutal the effect was to produce local banks and finance institutions which were rationalized, stable, better capitalized and most importantly invested in corporate governance.
Running alongside these changes was a recognition that there was a lack of diversity within the finance sector. For many years bank lending and tax focused corporate structuring had dominated the landscape.  Following the EU bail out a conscious effort has been made to add sectors such as Investment funds,  fintech, cryptoassets and crowdfunding into the mix. The investment fund sector, in particular, showed rapid growth following an overhaul of the regulatory framework.  Assets under management increased from €2.7 billion in 2012 to €11.6 billion in 2022.   Cyprus in 2022 is home to a unique blend of banking and finance organisations.
Covid and Ukrainian war
The Cyprus economy entered the Covid pandemic in a strong position relative to the majority of other EU members. This was also true of its revitalized banking sector which entered the crisis well capitalized and with ample liquidity.  Prior to the Covid crisis the NPL rate, although still high, was reducing and despite the crisis, banks continued to sell off elements of their NPL portfolios.  The pandemic did, however, impact upon the rate of momentum achieved although by the end of 2021 the NPL rate stood at 9.8% of all loans as opposed to 17.5% in 2020 and 27.9% the previous year. The Cyprus economy as a whole rebounded strongly in 2021 recording a 5.5% growth in GDP largely thanks to a recovery in consumer expenditure whilst the general government deficit narrowed to 1.8% of GDP against a target of 4.9%. One positive impact of the pandemic has been the acceleration of digital strategies across the country due to widescale lock downs imposed on most of the population.  This has been accompanied by a significant shift to the use of online, card and crypto transactions and away from cash. Overall, the Banking and Finance sector has exhibited resilience and flexibility throughout the crisis.
The principal impact of the Russia – Ukraine war is likely to fall on Cyprus' tourist sector.  Russian tourists generally account for 20% of all tourists and the Cyprus government is now seeking to compensate for this by targeting other markets.  There are also significant financial linkages with Russia in terms of Special Purpose Entities which have limited impact on the domestic economy although they will affect demand for legal and financial professional services. The exposure of Cyprus banks to Russia is negligible.  However, the geopolitical tensions and uncertainty related to the war have been the catalyst for a significant change in the Cyprus banking sector relating to RCB Bank Ltd. Prior to the start of the war RCB Bank Ltd had, with Bank of Cyprus and Hellenic Bank, been one of the three key domestic banks and subject to oversight by the European Central Bank (ECB).
On March 24, 2022, RCB Bank Ltd (RCB) announced that it had taken a decision to transform itself into a regulated asset management company.  In agreement with the ECB Banking Supervision, it ceased entering into new business with clients with respect to both deposits and/or loans from that date.  This followed an earlier announcement that it had entered into an agreement with Hellenic Bank Public Company Ltd for the sale of a performing loan portfolio of up to c. €556 million, related funds on the accounts of the corresponding borrowers and related off-balance sheet obligations.  Much of RCB's business had depended on the Russian market and there were significant outflows of cash from the bank in anticipation of sanctions, at the start of the war.  The escalation of the war and broadening of sanctions increased the uncertainty about its future. The closure was decided on by the European Central Bank's (ECB) Single Supervisory Mechanism. It was managed smoothly by the authorities and with full co-operation from RCB Bank Ltd, preventing shocks to the Cyprus banking sector and ensuring RCB's depositors would not lose any money. The move further consolidates the Cyprus Banking market.
Regulation and Supervision
Cyprus is keen to prove itself to be a business-friendly destination which is fully compliant with EU and international laws and standards.  Compliance frameworks are installed across the banking and finance sector and competent authorities, in the form of the European Central Bank, the Central Bank of Cyprus and the Cyprus Securities and Exchange Commission, ensure their smooth operation.
Banking
Cyprus has been a member of the EU Single Supervisory Mechanism since late 2014.  It has enacted all necessary legislation to harmonize banking and finance domestic law with applicable EU directives and regulations.  This includes the 5th Anti Money Laundering Directive (5AMLD).
Ultimate responsibility for the authorization and supervision of significant EU credit institutions to be incorporated in Cyprus rests with the European Central Bank (ECB). However, the Central Bank of Cyprus (CBC) is designated as the national 'Competent Authority' and therefore all applications are submitted via the CBC.  The CBC vets all applications based on their compliance with the criteria contained in the 'Business of Credit Institutions Laws of 1997 (as amended). Following this it makes recommendations to the ECB. The CBC has sole responsibility for the regulation and supervision of credit and other financial institutions established or registered in Cyprus, for branches or representative offices abroad of those institutions and, of branches in Cyprus of credit and financial institutions established abroad carrying on banking activities and investment and ancillary services and activities. The supervision of branches of credit institutions from third countries which are active in Cyprus remains the exclusive competence of the CBC. Under Cyprus' AML legislation the CBC is also the supervisory body for banks and persons licensed to provide money transmission services. Moneyval reports have commended the CBC for its AML procedures and supervision.
The CBC exercises the Supervisory Review and Evaluation Process in respect of all Cyprus incorporated credit institutions licensed by the CBC which are subject to capital requirements. It has authority to enter and inspect.  If the CBC ascertains in its examination and supervision of a credit institution that it is not in compliance with the laws, directives and regulations of the CBC, it has powers to impose significant administrative fines and may amend, vary or revoke any license of a credit institution. The infringement by a credit institution of any of the laws and regulations of the CBC may constitute an offence punishable by imprisonment not exceeding five years or a fine of up to 1,000,000 euros.
The CBC maintains a public register of all credit institutions licensed to operate in Cyprus.
Financial Services
The Cyprus Securities and Exchange Commission (CySEC) is responsible for the supervision of operations and ensuring the compliance with all relevant legislation, including the Fifth Anti-Money Laundering Directive (5AMLD)of the following entities:
Cyprus Investment Firms (CIFs)
Cyprus branches of Investment Firms (IFs) of other EU member-states
Tied Agents of CIFs
Undertakings for Collective Investment in Transferable Securities (UCITS)
UCITS Management Companies
UCITS Agents
Cyprus branches of UCITS Management Companies of other EU member-states
Administrative Services Companies – Trustee and Fiduciary Service Providers
Variable Capital Investment Companies
Alternative Investment Funds (AIFs)
Alternative Investment Fund Managers (AIFMs)
Regulated Markets
Central Securities Depositories (CSDs)
Central Counterparty Clearing House (CCPs) of over-the-counter (OTC) derivatives
Trade depositories of over-the-counter (OTC) derivatives
In the context of the implementation of pan-EU requirements, including crypto-asset service providers (CASPs) under the Fifth Anti-Money Laundering Directive (5AMLD), Cyprus recently updated its definition of obliged entities under the Prevention and Suppression of Money Laundering and Terrorist Financing Law 2007 (AML/CFT Law), as amended, to bring crypto asset service providers (CASPs) into its scope. Moreover, Cyprus authorities have also decided that Cyprus CASPs should become approved and registered with the Cyprus Securities and Exchange Commission (CySEC).
In January 2020, CySEC published the "Directive DI87 – 10 on the provisions of crowdfunding services in respect of transferable securities" ("Crowdfunding Directive").   CySEC's Crowdfunding Directive relates solely to investment-based crowdfunding through transferable securities and excludes loan-based, reward-based and donation-based crowdfunding. The Crowdfunding Directive comprises a set of secondary rules for investment-based crowdfunding under the Law. It is complementary to MiFID II's obligations. The Crowdfunding Directive also imposes additional provisions aimed at ensuring investor protection on Cyprus Investment Firms ('CIFs') acting as Crowdfunding Service providers. The EU Regulation 2020/1503 expands on CySEC's Directive and will be fully implemented by November 2022.
Banking and finance activities
Banking and finance activity in Cyprus extends significantly beyond purely domestic regulatory and transactional issues.   Located in the Eastern Mediterranean at the crossroads of Europe, Asia and Africa and, with strong historical ties to the UK, Cyprus is very well-placed as an international business and financial centre. Since joining the EU, it has established itself as the natural portal for inward and outward investment between the EU and the rest of the world, particularly the rapidly growing economies of Central and Eastern Europe, India and China. Its excellent business infrastructure, with a benign tax regime and an extensive network of double-taxation treaties, make it an ideal base for non-EU companies seeking to enter the EU market, and for EU and third-country companies seeking to broaden their horizons, especially with regard to expansion into Central and Eastern Europe.
In view of the above banking and finance transactions frequently involve complex consortia of companies obtaining finance not only from local banks but through major EU, American and Middle Eastern Banks.   Transactions are frequently syndicated and are generally led by major UK and EU law firms.  Cyprus law firms tend to be involved with these deals as local counsel advising on the Cyprus aspects of the transaction and cross-border regulatory issues.  Of particular concern in most cases is the need to ensure the perfection of Cyprus security for these transactions and the registration of charges.   It is common to take security in the form of a pledge over the shares of the Cyprus company as, in general this is easy and cost effective to enforce. A pledge over a Cyprus company's shares allows out of court enforcement, without the need to apply for a court order.  However, if the Cyprus company does hold assets of value in Cyprus then other forms of security including fixed and floating charges may also be put into place.  Typical services required from local law firms will include:
Preparation of loan documentation for single-lender and syndicated loans.
Preparation of security documentation including charges over assets and undertakings of companies, debentures, pledges of share certificates and security assignments of rights.
Restructuring of existing loans and collateral.
Refinancing of existing debts.
Project finance and asset finance.
Financing of international trade, including letters of credit, negotiable instruments and related matters.
Construction and project financing; finance leasing.
Preparation of indemnities and guarantees.
Preparation of documentation for aviation finance and leasing.
Compliance with perfection requirements and registration of charges.
Legal opinions and legal due diligence on proposed transactions.
New entrants to Cyprus, and in particular those from non-EU member states, will also often require advice and support to achieve compliance with the legislation applicable to banks and other financial institutions, including:
The Cyprus Banking Law, the Payment Services Law, the E-money Institutions Law, the Transfer of Banking Loans Law and the Financial Leasing Law.
The directives, regulations and guidelines issued by the Central Bank of Cyprus.
The EU legislative framework on regulatory capital.
The Banking Recovery and Resolution Directive, as implemented in Cyprus.
Outlook
Cyprus' economy has, to date, proved remarkably resilient.  Despite the huge negative impact on foreign tourism arising as a result of the Covid pandemic and the Russia-Ukraine war key credit agencies such as Fitch, Moody's and S&P have not downgraded their long-term outlook for the country (BBB-) and state they regard it as stable. This is due to institutional strength, above average GDP per head when compared with others in the BBB grouping, and government policy credibility backed by eurozone membership. A continued improvement in the NPL position would see the rating improve.  The pandemic has also boosted the digitalisation of the economy significantly with corresponding impacts on the potential of fintech.
At the end of 2021 the government announced a new investment strategy focusing on high value added and sustainable businesses.  In particular it singled out the shipping, pharmaceuticals, biogenics, and high technology sectors along with innovative businesses.  Legislative changes and incentives are already in hand to help to boost the sector with associated opportunities for banking and finance professionals.  The government has also brought forward several significant infrastructure projects to stimulate economic growth such as the  Larnaca Port and Marina redevelopment.  The government is also committed to the EU Green deal and Blue deal and hence investment funds and banks are starting to include ESG factors with some funds and loan portfolios actively targeting or exclusively dedicated to sustainable projects or businesses facilitating sustainability such as solar panel manufacturers.
Other investment opportunities also exist such as distressed loan portfolios, mergers and acquisitions, venture capital funds and projects, high end tourism development and oil and gas projects.
Despite the adversaries encountered in recent times prospects for growth of the banking and finance sector remain – particularly if traditional funders and fintech providers engage in cooperative efforts.
Tax in Cyprus
Overview
The Cyprus government has an established record of seeking to encourage foreign direct investment into the country in order to diversify its economy. The tax system has played an important role in these efforts and consequently the  Cyprus tax regime has evolved into being one of the most attractive in Europe for individuals, investors and businesses. It currently offers one of the lowest corporate tax rates (12.5%) and the country can boast of a network of more than 60 double taxation agreements.
A member of the EU since 2014, Cyprus  bases its tax policy on offering an internationally competitive tax environment that is fully compliant with international best practice and the highest standards of transparency and fairness. The EU Anti-Tax Avoidance Directives ATAD I and ATAD II entered into force in June 2020 and apply retroactively as from 1 January 2020 (except for the reverse hybrids provisions which came into effect from 1 January 2022). It is intended that the ATAD 3 Directive will be adopted in early 2022 by the European Council and implemented by Member States by 30 June 2023 at the latest. The provisions should subsequently be effective in all Member States including Cyprus from 1 January 2024.
Cyprus was also one of the initial 68 signatories to the Multilateral Convention on Tax Treaty Related Measures to Prevent Base Erosion and Profit Shifting ('BEPS'). New and updated double tax agreements are aligned with the latest OECD standards and, on 21 February 2021, in line with the 4th and  5th Anti-Money Laundering Directives, the process of collecting beneficial ownership information for the different UBO registers has begun.
Within the past decade foreign direct investment policy has matured and the Cyprus government has successfully sought to target more specific types of business and investments for entry into the country. This has resulted in tax policies that favour high quality, sustainable businesses and business sectors such as  multi-nationals, shipping, pharmaceutical, fintech, gaming and digital marketing corporations.
Cyprus provides an ideal environment for group holding and finance companies, offering tax free flow of dividends from Cyprus to non-tax resident entities under certain while there is a full participation exemption and no tax on capital gains apart from gains derived from the direct and indirect sale of real estate in Cyprus. The network of double taxation agreements provides excellent safeguards vis-à-vis double, or no taxation and unilateral relief is available for taxes paid overseas if no double taxation agreement applies. The EC Merger Directive has been fully adopted and therefore mergers and approved restructurings can be carried out with full exemption from any form of taxation in Cyprus.
In October 2021, the government announced an update to its foreign investment strategy that included tax incentives which are specifically targeted at encouraging businesses concerned with shipping, high-technology, innovation, pharmaceutical, biogenics and biotechnology. The majority of these changes have already been effected.
Response to date to these new actions has been positive. Importantly, the new tax incentives should mitigate any potential negative impacts of Cyprus' stated intention of increasing the corporation tax rate from 12.5% to 15% in conformity with the OECD. Additionally, relaxations on 'Third Country Nationals' migration, which also form part of Cyprus' latest investment strategy, will make it far easier for businesses with foreign interests to satisfy 'substance'  requirements by relocating their key staff to the island.
Oversight
The tax year runs from 1 January through to 31 December and the Tax Department is the key regulatory authority overseeing both direct and indirect taxation. Its decisions can be challenged by submitting an appeal to the Tax Tribunal, which is an independent body, or to the Administrative Court. The Tax Tribunal is required to reach a conclusion within a year of receiving an application, however, there are no set time limits for the Courts to adhere to. A decision of the Administrative Court and the Tax Tribunal may be the subject of an appeal to the Supreme Court.
Since 2014, the Department has undergone significant and much needed modernization of its infrastructure and procedures. It is now mandatory for most filings and payments to be made online. Advance tax rulings are available, and taxpayers may, on payment of the prescribed fee (currently at €2,000) request an expedited ruling, guaranteeing a response within 21 working days provided all the necessary information is supplied.
Residency
Personal
An individual will qualify as tax resident of Cyprus if they fall into one of the following categories:
They are physically present in Cyprus for more than 183 days in the tax year.
They satisfy the recently updated 60-day test which is as follows:

They reside in Cyprus for one or more periods within the same tax year for at least 60 days.
They do not reside in any other country for one or more periods within the same tax year for an aggregate period of more than 183 days.
They are not considered tax resident in any other country within the same tax year.
During the tax year they do one or more of the following activities and continue to do so, at a minimum, until the end of that tax year:

Carry out a business in Cyprus.
Are employed in Cyprus.
Are a director in a Cyprus tax resident company.

They have a permanent place of living in Cyprus by having acquired a property or the leasing of a property (permanent place of living means the individual has made the necessary arrangement for the property to be used permanently by them and has made the necessary arrangements so that the property is available for them at any stage and continuously).
In relation to the above criteria and conditions, it is emphasized that:
in cases where an individual is seeking tax residency in the Republic based on the "60 day" test for a specific tax year, and for part of the year concerned he/she is considered in parallel a tax resident of the United Kingdom (U.K.), then condition (iii) above shall not be breached. This is because the tax year in the U.K. commences on 6 April and ends on 5 April of the following calendar year. Thus, a case may arise when the individual concerned is tax resident of the U.K., either during the tax year of the U.K. that ends, or the year that commences, within the tax year in the Republic which is under examination.
Following a prior approval of the Tax Commissioner, the abovementioned tax treatment may also be implemented in instances of individuals who, for part of the tax year concerned, are also considered tax residents of another state and the tax year of that state does not coincide with the tax year of the Republic.
In the case of an individual who holds the position of director in a Cyprus resident company, condition (iv) above is considered fulfilled only if the individual concerned personally holds the position of, and is named as, director in the company concerned in line with Company Register of the Department of Registrar of Companies and Intellectual Property. This position must be held up until the 31st of December of each respective tax year.
Companies
Currently for companies, residence is based on the locus of effective management and control. Mere registration in Cyprus is not sufficient to establish residence: the key decisions which are necessary for the conduct of the business of the company must be made in Cyprus. The Tax Department's application form for the issuance of a Tax Residency Certificate, gives an indication of what are the criteria that the Tax Department considers, including the location where the directors' and shareholders' meetings are held, where the directors are residents, and where minutes and statutory and other records are kept.
However, amendments to the law were published 21 December 2021 which alter this position and mean that from 31 December 2022, a Cyprus-incorporated company will, by default, be considered a tax resident of Cyprus (in addition to those passing the existing "management and control" test) unless they are able to prove that they are already tax resident in a different jurisdiction.  In implementing this changeBoth resident individuals and resident companies are subject to tax based on their worldwide taxable income.  A non-Cyprus tax resident company is taxed on income accrued or derived from a business activity which is carried out through a permanent establishment in Cyprus and on certain income arising from sources in Cyprus. Foreign taxes paid can be credited against the Cyprus corporation tax liability.
Personal Income Tax
Tax is levied on an individual basis with no distinction made for married couples. In general, dividends and interest received are not subject to income tax and there are various deductions available which can be used to reduce a person's taxable income. Currently, the first EUR 19,500 of taxable income received is tax free, thereafter it is taxed as below.
| | | |
| --- | --- | --- |
| Taxable income in year € | Tax rate % | Accumulated tax € |
| 19,501 – 28,000 | 20 | 1,700 |
| 28,001 – 36,300 | 25 | 3,775 |
| 36,301 – 60,000 | 30 | 10,885 |
| >60,000 | 35 | No ceiling |
Pension Income
Widow or widower pensions originating from Cyprus are subject to a flat rate of 20% tax on amounts above €19,500. Pensions from overseas are subject to a flat rate of 5% tax on amounts above €3,420.  In both cases the recipient can elect to be taxed under the general rates shown above.
Incentives for foreign workers
It is intended that these will be expanded in 2022 in accordance with the government's new investment strategy with the intention of attracting high skilled professionals and directors of high-quality businesses to the country.
High earners – current position
Persons considered to be Cyprus tax residents may benefit from the 50% deduction (expatriate relief) on personal income tax if they:
were not a tax resident of Cyprus in the previous tax year;
were not a Cyprus tax resident for any three of the past five years prior to commencement of their employment in Cyprus; and
earn over EUR 100,000.
Such a deduction will be granted for 10 years if their annual gross employment income exceeds EUR 100,000. The term 'gross emoluments' includes but is not limited to the following:
annual gross salary as a result of the individual's employment in Cyprus; and
bonuses, benefits in kind or any other type of income directly related to employment in Cyprus.
High earners – imminent changes proposed
The government intends to lower the gross employment income threshold for obtaining the 50% deduction to €55,000. This exemption will also be granted to existing employees with employment remuneration between Euro 55,000 and Euro 100,000 . The exemption is available in respect of any tax year in which income from employment exceeds €55,000, irrespective of whether the income falls below that amount in any year, provided that when the employment started the income exceeded €55,000 and the tax authorities are satisfied that the variations in the annual income are not made for the purpose of obtaining this tax benefit.
Existing migrants – imminent changes proposed
It is proposed that existing beneficiaries of the above ex-patriate relief whose income from employment in Cyprus exceeds €100,000 may continue to benefit from the relief  for 17 years rather than 10 years. The exemption will be available in respect of any tax year in which income from employment exceeds €100,000, irrespective of whether the income falls below that amount in any year, provided that when the employment started the income exceeded €100,000 and the tax authorities are satisfied that the variations in the annual income are not made for the purpose of obtaining this tax benefit.
Lower paid individuals – current position
Individuals becoming tax-resident and taking up employment in Cyprus are entitled to an annual exemption equal to the lesser of €8,500 or 20% of their income from employment in Cyprus. The exemption commences 1 January following the year of employment. The exemption is available for a period of 5 years with the last eligible tax year being 2030.
It is not possible to claim both benefits in one year.
Corporate Income Tax
Tax resident companies, except for shipping companies, are subject to corporate income tax at 12.5% on worldwide taxable income. Group relief is available, and losses may be carried forward for up to five years and offset against future profits. There are various allowable deductions which may be used to reduce annual profit.
The following types of income are fully exempt from corporate income tax:
Profit from the sale of securities,
Dividends subject to certain anti-avoidance provisions,
Passive interest earned,
Income of any approved pension or provident fund,
Profits from a permanent establishment situated entirely outside Cyprus, unless the permanent establishment directly or indirectly engages more than 50% in activities, which lead to investment income and the foreign tax burden is substantially lower than the tax burden in Cyprus,
Income of any company formed exclusively for the purpose of promoting art, science or sport, and of certain educational and charitable companies, and
Profits earned or dividends paid by a Cyprus shipping company, which owns ships under the Cyprus flag and operates in international waters, for which the tonnage tax scheme is mandatory.
IP Box Regime
Significant tax exemptions can also be obtained by utilizing the Cyprus 'Intellectual property box' (IP Box) regime. The Cyprus IP Box basically provides a tax exemption of up to 80% for expenditure concerning research and development from qualifying intangible assets. Qualifying intangible assets include, amongst other, 'software programs' and 'patents. The Cyprus IP Box regime is applicable to qualifying persons and includes Cyprus tax resident taxpayers, tax resident permanent establishments of non-tax resident persons as well as foreign permanent establishments that are subject to tax in Cyprus. The Research and Development need not be carried out within Cyprus but can even be outsourced so long as the Research and Development is attached to a Cyprus company that is a tax resident in Cyprus. If a Cyprus IP company is incorporated, a tax exemption can be claimed under the Cyprus IP Box regime, assuming the sum of total research and development costs ('qualified expenditure') incurred in any tax year, are wholly and exclusively for the development, improvement or creation of qualifying intangible assets and which costs are directly related to the qualifying intangible assets. The level of tax exemption is based on the nexus fraction.
Proposed changes under the government's new investment strategy would allow a 120% deduction for eligible expenditure.
The Merchant Shipping (Fees and Taxing Provisions) Law of 2010 ( the Tonnage Tax Law).
Cyprus operates the first EU approved shipping 'tonnage tax' scheme. This approval has recently been extended to 2029.  Under the scheme, subject to qualification, shipowners, ship managers and charters in qualifying shipping activities have the option to be taxed based on the tonnage of the vessel rather than on income or profit. This offers the owner the advantage of certainty.
Taxes other than income tax
Outside of income tax other taxes for individuals and businesses to be aware of are listed below.  Cyprus does not levy inheritance tax or immoveable property tax.
Value added tax (VAT)
Currently individuals and businesses must register for VAT if their turnover per annum reaches 15,600. Businesses trading in goods with other EU Member States may also be obliged to register for VAT and Intrastat if they meet the relevant annually set thresholds. Cyprus's standard rate of 19% is among the lowest in the EU and reduced rates of 5% and 9% apply to certain goods and services or even zero rated. Companies that do not have trading activities within the EU need not register for VAT but of course they will be unable to recover input tax. Companies receiving taxable services from out of Cyprus are obliged to register for VAT when such services exceed the registration threshold.
Special Defence Contribution (SDC)
SDC is payable on the following categories of income at the following rate:
Rents received – 3% of 75% of the gross income – i.e., effective rate of 2.25%
Dividends received – 17%
Interest received other than in the course of business – 30%
Individuals who are both resident and domiciled in Cyprus and Cyprus resident companies are obliged to pay SDC.
Note however,
Relief or credit exists for any tax already paid abroad on such income.
Dividends received by one resident company from another resident company are exempt.
Dividends received by a corporate or individual shareholder from a resident company are exempt.
Companies that do not distribute at least 70% of accounting profits after tax within two years of the end of the relevant year will be deemed to have made such a distribution. They will be required to pay 17% SDC on the notional dividend where the ultimate shareholders are domiciled and resident in Cyprus.  Offset is available against any actual distributions that may have been made. Cyprus tax resident non-domiciled individuals are no longer subject to SDC following the latest legislative changed and exempted from dividend income, interest passive income and rental income (note: rental income is subject to income tax) until they complete 17 years of tax residency in Cyprus (provided that they become Cyprus tax resident for the first time).
Capital Gains Tax (CGT)
CGT is only imposed on gains made from;
The sale of immoveable property in Cyprus, and
The sale of shares of unlisted companies directly or indirectly owning immoveable property in Cyprus.
Gains are taxed at 20%. An exemption exists for the sale of property originally purchased on an 'arm's length' basis between 16 July 2015 and 31 December 2016.
Stamp Duty
Stamp duty is payable on contracts relating to property or business in Cyprus. Transactions with a consideration up to €5,000 are exempt as are several categories of document, including documents relating to corporate reorganisations (which are exempt from all forms of taxation) and ship mortgage deeds or other security documents. Where a transaction is evidenced by several documents, stamp duty is payable on the main contract and ancillary documents are charged at a flat rate of €2.
The general rate applied is as follows:
Transactions with a consideration more than €5,000 but not exceeding €170,000 – €1.50 for every €1,000 or part thereof,
Transactions with a consideration more than €170,000 – €2.00 for every €1,000 or part thereof is payable.
The maximum stamp duty payable on a contract is capped at €20,000.
Social Insurance
Social insurance related contributions are also payable in Cyprus at the following rates:
Employee
3% social security (applied to a maximum emoluments level of €58,080 in 2022)
Employer
3% social security (applied to a maximum emoluments level of €58,080 in 2022)
2% redundancy fund (applied to a maximum emoluments level of €58,080 in 2022)
5% industrial training fund (applied to a maximum emoluments level of €58,080 in 2022)
2% social cohesion fund (no upper limit)
8% – 11%holiday fund (if not exempted) (applied to a maximum emoluments level of €58,080 in 2022)
Self-employed
6% of income with minimum and maximum levels set according to trade or profession.
General Healthcare System (GHS)
Companies and individuals are required to contribute to the GHS on a variety of income sources as follows:
| | |
| --- | --- |
| Employees, Pensioners, Government Officials, | 2.65% of gross earned income or pension |
| Employers | 2.9% of all salaries paid by them |
| Self-employed | 4% of gross remuneration |
| Recipients of rent, interest or dividends | 2.65%  of gross income |
For every natural person, the total maximum annual amount on which contributions will be paid is € 180,000. If the natural person is not a tax resident of Cyprus, he/she will pay contributions only for the income, earnings and pensions that derive from the Republic of Cyprus, excluding dividends and interest. Employer's contributions are tax deductible.  Employee contributions are deductible within a limit equal to 1/6 of their total income.
Withholding Taxes (WHT) and the EU 'Blacklist'
The EU maintains a 'Blacklist' of jurisdictions which it regards as non-cooperative on tax matters.  In a bid to reduce the 'attractiveness' of such jurisdictions, Cyprus has, with recent amendments to the SCD Law, introduced WHT on outbound payments of dividends, interest, and royalties to blacklisted jurisdictions.  It has also amended 'deemed distribution' rules in a manner which targets these jurisdictions.  The types of entity which will be affected by the changes are
A company registered in a blacklisted jurisdiction, or
A company incorporated or registered in a blacklisted jurisdiction which is not considered to be tax resident in another jurisdiction not included in the blacklist
WHT on dividend payments
Prior to the amendments coming into effect, no WHT has been levied on outward bound dividend payments made by Cyprus tax registered companies.  It remains the situation that no WHT will be imposed on dividends paid on securities listed on a recognised stock exchange.  From 31 December 2022, however, dividends paid to companies included within the categories outlined above may be subject to WHT of 17% if any of the following conditions are met:
The company has more than 50% of the voting rights of the Cyprus resident company issuing the dividend.
The company owns more than 50% of the capital of the Cyprus resident company issuing the dividend.
The company is entitled to receive more than 50% of the profits generated by the Cyprus resident company.
In addition to the above, any non-Cyprus individual tax resident will not be eligible to a refund of WHT taken under 'deemed dividend' distribution rules if that person is tax resident in a blacklisted jurisdiction.
WHT on interest payments
Currently there is no WHT payable on outbound interest payments to individuals or companies which are non-Cyprus tax residents.  From 31 December 2022, passive interest received by or credited to a company included in the scope of the amendments will be subject to a 30% WHT.  However, interest payments made by an individual will not be subject to WHT.  Interest received or credited to a non- resident company will also be exempted from WHT if it relates to securities listed on a recognised stock exchange.
WHT on royalty payments
Currently a 10% WHT is levied on outbound royalty payments to non-tax residents (individual or corporate) who are not engaged in business in Cyprus.  This applies only to royalty income derived in Cyprus for rights granted for use in Cyprus.  From 31 December 2022, for companies falling within the scope of the amendments, a 10% WHT will also apply to the income received from the exercise of rights granted for use outside of Cyprus.
Filing and payment requirements
The following paragraphs outline the 'normal' filing and payment requirements in Cyprus. These are occasionally modified on a temporary 'ad hoc' basis in response to novel situations such as the Covid pandemic and the war in Ukraine.  It is recommended that you obtain guidance from a tax professional on the availability of any waivers, deferrals or deviations from the norm.
Corporate Income Tax
Each company, including those within a group, must submit an individual tax return.  The return is filed electronically and must be submitted within 15 months of the year end the return relates to. Hence a return for the year ended 31 December 2019 must be submitted by 31 March 2021.  Companies are required to pay provisional tax for a year in two equal installments on 31 July and 31 December of that year. Any underpayment must be corrected by 1 August in the following year via self-assessment.   If the estimated income declared proves to be less than 75% of the actual final income a fine is levied.  Currently this is set at 10% of the difference between the actual and the estimated amounts of tax payable.
Personal Income Tax
Employees have tax deducted through the PAYE system.
Individuals submit a provisional tax return by 31 July each year.  They are required to pay provisional tax in two equal installments on 31 July and 31 December in that year. The provisional income estimate may be revised prior to 31 December.  A final return is submitted electronically by 31 July the following year.
This differs for a person required to submit audited financial statements. A physical person is obliged to submit audited financial statements if his/her annual income from trade/business, rents, dividends interest, royalties or income relating to trading goodwill exceeds €70.000.  Such physical person should pay income tax for a specific year by 1 August in the following year and submit a final tax return within 15 months of the year end that the return relates to.
SDC
SDC unless withheld at source is payable in two installments on 30 June and 31 December in the year that the income is received.
GHS
GHS not withheld at source is payable on dividends, rental income and interest received 30 June and 31 December in the year received.
VAT
VAT returns are prepared quarterly and  must be submitted online by the 10th day of the second month following the end of the quarter.  Ordinarily any payment due must also be made by this deadline.  However, exceptional temporary payment deferrals have been permitted because of the impact of the Covid 19 pandemic.
Future changes
Cyprus has already stated that it will abide by the OECD's ruling on introducing a minimum 15% corporate tax rate for multi-national enterprises.  Moving forward, irrespective of the outcome of the 2023 presidential election, the government can be expected to continue with its existing policy of promoting a beneficial and  business friendly tax regime which is fully transparent and compliant with international best practice.
Corporate and Commercial in Cyprus
Background
The economic landscape of Cyprus has undergone a remarkable transition since gaining independence from the United Kingdom in 1960.   The British left behind an island lacking in natural resources and dominated by agriculture and package tourism.  The Cyprus of 2022 is a member of the European Union (since 2004) and Eurozone (since 2008), a modern and fully transparent international centre for business and finance, and home to one of the largest merchant shipping fleets in the world.
This development has not been accidental.  Successive governments have strived to diversify and grow the country's economy by being innovative and generating plans focusing on the attributes that Cyprus does have, namely:
A geographic location which is at the intersection of three continents;
A young, well-educated population with many people fluent in English as well as Greek;
A legal system based on common law, and since the late 1970s,
A stable political system.
Recognising these strengths, Cyprus governments, irrespective of party politics, have for many decades sought to promote and enhance them in order to encourage foreign direct investment into the country. This has resulted in the crafting over time, of a business, taxation and regulatory environment that, whilst being fully compliant with EU, OECD and international regulations and laws, is welcoming rather than forbidding. Running in tandem with this has been the parallel growth of a professional service sector which now contributes approximately 9 % of annual Gross Value Added.
Building a modern economy
The first stage in this process was to try to diversify the economy by taking advantage of its geographical location and promoting Cyprus as a shipping and trading centre.  Thereafter there are three key events that have been instrumental in building the modern Cyprus economy.
The dissolution of the USSR in the late 1990s. Citizens of Cyprus and the USSR shared many cultural ties including religion.  This resulted in Cyprus becoming a natural conduit for investment funds from the developed west flooding into the former USSR and Eastern Europe.  Similarly, money from the former communist states also flowed into Cyprus.  This significantly expanded the demand for professional law and accounting firms and the range of services that they were expected to provide.
Becoming a member state of the European Union (EU) in 2004 and of the Eurozone in 2008. In preparation for joining the EU Cyprus was required to make significant structural and economic reforms which helped to modernize the economy and shifted its image from one of being a 'tax haven' to one of a legitimate low tax economy compliant with EU laws. Fiscal and regulatory regimes are now fully aligned with EU norms.  The result of this has been that Cyprus has become a portal for cross-border investment from eastern European, Middle-Eastern, Asian and African nations all seeking a gateway into the EU and vice versa. This high level of cross-border activity necessitated a corresponding boom in professional services dealing with start-ups, holding company, investment, contract, and merger and acquisition activity.
Economic bail out by the EU in 2013. The economic crisis of 2009-13 exposed the weakness of many financial institutions which were vastly overexposed to the Greek market and the property sector.  Assistance from the EU was conditional on Cyprus instituting significant regulatory and structural reform.  This included rationalization of the banking sector via insolvency, merger and acquisition and, a privatization requirement for many key industry sectors including telecommunication and marine ports.  Privatization was a new concept for Cyprus and opened new avenues of work for the corporate and commercial professionals in structuring bid vehicles and, the bids themselves.
Moving in tandem with all of the above, and a key factor in Cyprus' growth as an international business centre has been the conscious growth of a simple, modern, transparent tax system.  Cyprus has supplemented its natural advantages by developing itself as a  low tax jurisdiction offering predictability in planning for domestic and foreign firms and individuals, utilising a comfort blanket of more than 60 double taxation treaties.
Modern climate
In the years following the 'bail-out' Cyprus worked hard to restore its reputation as a country with an advanced and stable economy.  The banking and financial sector underwent radical structural reform emerging better capitalized and more harmonized in its regulation. The economy itself proved to be remarkably resilient with GDP growth bouncing back to outperform both the targets set for it and the EU averages. The strength of this recovery can be gauged by the fact that Cyprus actually exited the 'bail out' in 2016 having accessed only €7.5bn of the €10bn facility allocated to it.
Prior to the onset of the Covid pandemic there was a noticeable upsurge in mergers, acquisitions and joint venture activity.  Some of this is directly attributable to conditions imposed by the EU in return for support finance but the majority was an indirect product of the various reforms and legislative amendments introduced in recent years creating a coherent statutory framework which embraces EU and international standards.  The intervention of the EU in the banking sector significantly increased the level of domestic M & A activity. However, the market for domestic transactions involving a Cyprus entity remained much larger in both value and volume. In most deals the role of Cypriot law firm is to advise on the Cyprus law aspects of the deal as part of a consortia of  firms operating under the direction of a main advisor to the client.   In 2019 most deal activity took place in the banking, energy, technology and tourism sectors and the provision of professional services was estimated to have contributed 8.2% to Cyprus' Gross Value Added.  During the period 2010-2019 foreign direct investment averaged €24 billion per annum.
As the country's financial, institutional and regulatory structures have matured, so too has the investment policy of Cyprus governments. Having sought to quickly attract investment into the country following the economic crisis the government efforts initially focused on offering incentives for investment, including a fast track to citizenship.  However, alongside this a longer term and sustainable vision for the economy was evolving which focused on exploiting offshore gas, investment in tourism, and a focus on financial services, all of which sat well with the country's key assets of  convenient geographical location, a young, educated population and stable legal and political systems.
Alongside traditional M & A activity, in recent years the corporate and commercial sector has benefitted from the Cyprus government strategy of promoting the financial and professional services sector by positioning Cyprus as an ideal location for regional and international headquarters.  It has also tried to promote the island as a high tech and innovation hub.  These efforts have resulted in the introduction over time of several incentives including an IP Box regime, favourable tax rates and allowances at individual and corporate level, various investment reliefs and  a 'fast track' business mechanism for companies of foreign interest.  These have met with a degree of success with a number of well-known international corporations choosing to headquarter in Cyprus.   Additionally in 2021 the EU recognised Cyprus as one of the five most innovating countries within the block.  The country also ranks first in terms of funding per capita awarded from Horizon 2020, the EU's research and innovation programme and has become the home of the annual REFLECT Festival which is the largest 'future casting' conference in the region.
In October 2021 the government, in announcing its new investment strategy, publicly recognised that it sees the future growth of the economy as dependent on sustainable high skilled and high value businesses. The plan focuses on the introduction of new incentives targeted at the areas of high-technology, innovation, pharmaceuticals, shipping and foreign interest owned companies.  Many of these incentives were put in place at the start of 2022, the remainder are expected to follow in short order.   The 'incentives' comply with EU best practice and centre around:
The IP Box scheme is further enhanced, and significant tax-free allowances are made available for high earning individuals.
Amendments are made to better facilitate the entry of wealthy and high earning third country nationals and their families and support staff.
A business facilitation unit has been established. The unit will be responsible for  the various services necessary to establish a business in Cyprus.
Current climate
The Covid 19 pandemic clearly impacted the M & A and general corporate and commercial marketplace in Cyprus as it did everywhere else in the world.  However, the Cyprus economy as a whole rebounded strongly in 2021 recording a 5.5% growth in GDP largely thanks to a recovery in consumer expenditure whilst the general government deficit narrowed to 1.8% of GDP against a target of 4.9%. It also appeared that some deals had merely been deferred rather than completely dropped.  Significant activity was observed in the luxury hotel and tourism sector, the renewable energy sector and the fintech sector.
Notable publicised activity in 2021 included
Mediterranean Hospitality Venture Limited (MHV) acquired 100% of Park Lane Hotels Limited.
CPI Property Group SA and Aroundtown SA utilized a Cyprus entity to make a public bid for all of the share capital of Globalworth Real Estate Limited (a Guernsey incorporated real estate company listed on AIM).
Mintra Holding AS completed a cross-border acquisition of German based maritime digital learning and crew competence management specialists Safebridge GmbH and its Cyprus subsidiary Safebridge Limited.
Greenmont AIFLNP completed a  €15,600,000 acquisition of Watium Emelia SL.
Brightbridge Real Estate Limited made a R1.75 billion offer to acquire certain assets of RMB Holdings.
The impact of the war in Ukraine on the Cyprus economy and levels of deal activity is as yet uncertain.  The principal impact is likely to fall on Cyprus' tourist sector.  Russian tourists generally account for 20% of all tourists and the Cyprus government is now seeking to compensate for this by targeting other markets.  There are also significant financial linkages with Russia in terms of Special Purpose Entities which have limited impact on the domestic economy although they will affect demand for legal and financial professional services. The exposure of Cyprus banks to Russia is negligible.  However, the geopolitical tensions and uncertainty related to the war have been the catalyst for a significant change in the Cyprus banking sector. One of the three main domestic banks RCB Bank Limited announced it is to transform itself into a regulated asset management company and withdraw from banking activities.  It has entered into an agreement with Hellenic Bank Public Company Ltd for the sale of a performing loan portfolio of up to c. €556 million, related funds on the accounts of the corresponding borrowers and related off-balance sheet obligations and is conducting a controlled wind down of its customer accounts.
Despite the above key rating agencies Fitch, Moody and S&P have not downgraded their long-term ratings for Cyprus citing institutional strength, credible government policy, and Eurozone membership as stabilizing factors.
Outlook
It would be extremely optimistic to assume that a second successive year of 'lost' tourism will not impact the economy.  Across the lower end of the tourist offering, in particular, there is likely to be an upturn in the number of insolvency related merger and acquisitions, and financial restructuring transactions.
On a more positive note, the government appears strongly committed to its new investment strategy and numerous possibilities exist for deal activity in the targeted sectors.  In addition to incentives mentioned earlier it has also embarked on several significant supportive actions. These include a comprehensive broadband strategy and digitalisation plan to enable a massive increase in digital connectivity by 2025, an update of the Companies Regulatory framework, the creation of an online platform for innovative, and hi-tech companies, the completion of judicial reform, and a bill for the facilitation of strategic investments. In addition to this, widespread lockdowns during the pandemic have led to a widespread adoption of online and cashless transactions. Those businesses which have fared best during the pandemic, have tended to be those already immersed in digital transformation or those which were able to quickly transform their operations to take advantage of digitalisation. Both are indications that significant opportunities for activity may exist in the Fintech sector which exhibited strong growth in 2020 and 2021. Crytocurrency and RegTech clusters have also shown strong progress.
The acceleration and promotion of large-scale construction projects such as the recently commenced redevelopment of Larnaca Port and Marina is also likely to be linked to an increase in establishment of joint venture vehicles.  The government's desire to promote Cyprus as a regional energy hub has had a similar impact. Total, Shell, ExxonMobil have already set up Joint Venture operations to explore local prospects.
Numerous opportunities for business ventures also exist in relation to the introduction of the EU Green Deal and the attainment of its sustainability objectives.  Under the plan, greenhouse gas emissions are set to be reduced with key policies including promotion of natural gas and renewable energy sources, increase in carbon sink, improvements of energy efficiency in buildings, industry and infrastructure, and reduction of emissions in the transport, agricultural and waste sector. Some major international renewable energy companies are already active and seeking acquisitions on the island.  There is also likely to be a growth in managed funds specifically targeting sustainability and renewable energy related projects and businesses.
The shipping sector is performing well, and its favourable tax tonnage scheme has been extended until at least 2029. Further Cyprus has committed to the 'greening' of the industry, and this too is pushing boundaries in developing new technologies within the ambit of the EU Green deal and sustainability initiatives.
All of these initiatives and developments are filled with potential for market growth and activity, and therefore even in these challenging times, the outlook for legal and other services to support M & A transaction opportunities in Cyprus is promising.
Interviews
Elias Neocleous, Managing Partner, Elias Neocleous & Co LLC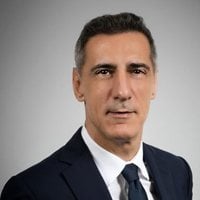 Elias 
Neocleous
, Managing Partner of Elias 
Neocleous
 & Co LLC
,
 reflects on 
life in a modern law firm and the impact of the Covid 19 pandemic.
What do you see as the main points that differentiate Elias Neocleous & Co LLC from your competitors?
There are three areas where our firm truly stands apart from other law firms in the region.
Firstly, as a firm we believe in applying the highest quality standards to all that we do since a chain is only as strong as its weakest link. Our biggest assets are our staff and our clients, and we are committed to investing in both. To my knowledge we are the only law firm in Cyprus to hold ISO 9001:2015 for quality management systems in an organisation and also the only one with certification ISO/IEC 27001 Information Security Management Systems. The latter was particularly valuable for our clients during the 'work from home' periods of the pandemic since it provided them valuable data security against the modern world's many cyber threats. In addition to this we are the only firm of any description to have received Cyprus' Gold HR award in consecutive years for 'Excellence in Performance Management Strategy'. Our staff know that we expect the best from them, that we will provide them with the training and the resources which will enable them to produce their best and, that excellent performance will be rewarded. Many of our staff have been outstanding during the Covid crisis and have been paid special bonuses in recognition of this. It is this focus on quality in depth that results in our departments achieving high rankings.
Secondly, we are, and always will be, a pioneering legal firm. The world does not stand still and so we constantly try to anticipate where and how new markets, new technologies and new work practices will emerge with a view to being involved at an early stage. We were the first Cyprus law firm to recognise the potential of 'Eastern' Europe and to successfully expand our interests there. We are the only Cyprus Law firm to establish a full-service office at the heart of the EU in Brussels. We have led the legal field in Cyprus our adoption of modern technologies and working practices resulting in our being the only law firm in Cyprus able to retain all our staff and operate at full capacity without any disruption to our client service during the Covid pandemic. We are now pioneering the introduction of an ALSP via our in-house project Neolaw.ai which should introduce greater efficiency into many aspects of our work with consequential benefit for our clients.
Thirdly we are a firm which views itself as very much part of the Cypriot community and as such we feel a strong sense of responsibility towards our country and our fellow citizens. We have a long history, via our legacy firm, of promoting Cyprus overseas and we have played and continue to play an instrumental role in building the country's reputation as a bone fide international business centre. We also believe in giving our fellow citizens a 'hand up' . Thus, we engage in
many CSR activities which range from cultural, sporting, and educational projects through to events such as regular blood donation drives and awareness raising campaigns – most recently for breast cancer and specific male health complaints. The importance that we attach to the firm and its staff playing a supportive role within the community is reflected in the fact that as part of their training contract with us trainees are required to devise, organise, and complete CSR related activities which involve the entire firm.
Which practices do you see growing in the next 12 months? What are the drivers behind that?
The current situation in Ukraine obviously injects a little uncertainty for everybody. However, I hope and expect that we will see a lot of activity within our 'Corporate and Commercial' and 'Taxation and Advanced Business Planning' teams for a variety of reasons. The government's current foreign investment strategy is aimed at attracting quality hi-tech, shipping and international businesses to headquarter and site branches in Cyprus. As various tax loopholes across the world are closed down it makes sense to base in a legitimate low taxation jurisdiction that gives you not only access to EU markets but also those of the Middle East, Asia and Africa. A migration of such businesses to Cyprus could also drive up real estate demand and keep our immigration team active, in the longer run our IP department might also benefit. Unfortunately, one side-effect of the Covid 19 pandemic has been to push many businesses close to insolvency. Moving forward I therefore expect to see a lot of M&A growth as some companies consolidate to survive whilst those which remain financially viable make opportunistic purchases. Professionals in the construction and real estate markets also have several significant projects on the horizon to keep them busy. Finally, I expect demand for the services of our Technology, data and cybersecurity team to continue to expand as businesses struggle with reconciling the objectives of maximizing efficiency and upholding legal data privacy requirements whilst simultaneously trying to deal with cybersecurity issues.
What's the main change you've made in the firm that will benefit clients?
The main change currently in hand is the roll out of our ALSP, Neolaw.ai. The 'Legal Brain' aspect of it allows lawyers to access relevant legislation and a complete list of relevant judgements in moments rather than the hours or days that it would have previously taken. This produces benefits for us and the client in terms of comprehensive case preparation, speed and reduced cost. Other aspects of the project include a document drafting service which may also be valuable to certain categories of client.
Is technology changing the way you interact with your clients, and the services you can provide them?
In Cyprus, Elias Neocleous & Co LLC has consistently pioneered the leveraging of technology for the benefit of clients within the legal sector. As I noted last year the advent of the Covid 19 pandemic has accelerated the rate of change. The use of services such as Microsoft Teams and electronic signatures can save valuable time and cost on travelling etc. for both client and lawyer and are becoming more common place. There will always, I think, be a need and a desire for 'in person' meetings for complex issues but technology allows us to deal with the more mundane matters more efficiently and cost effectively. Technological advances also drive us to improve our services to the client. In a world where simple agreements can be downloaded from the internet we need to visibly demonstrate that our involvement adds value for the client. For example, as noted above, we are in the end stages of developing our own 'ALSP' , Neolaw.ai, which includes as one element a massive library of legal cases which we can use to quickly find cases and precedents relevant to a client's situation – work which would previously have taken a lawyer many hours to complete and would generally be impossible for a client to undertake. Another element will allow some clients to download 'standard' agreements which are tailored to their specific needs. Our Brussels office also acts as a unique selling point enabling us to directly represent our clients before the EU institutions rather than having to rely on a third party to do this for us.
Can you give us a practical example of how you have helped a client to add value to their business?
By way of example, we recently assisted a Forbes list client, who controls a vast international conglomerate, in the broader restructuring of his holdings to establish robust family and business structures in Cyprus. As part of a wider cross border team we assisted in a reorganisation of the client's affairs to achieve his stated goals of asset protection, inheritance planning and overall wealth planning mechanisms. This was achieved via reorganisation of his asset holding structures. We were able to segregate non-generating cash units (family assets) and active business assets through various Cyprus corporate and trust structures, including establishing a fully staffed family office in Cyprus.
Are clients looking for stability and strategic direction from their law firms – where do you see the firm in three years' time?
Yes, perhaps now more than ever as the complexities of modern life increase. We tend to work with individuals and businesses that recognise the value of having a top-class law firm as their long-term partner. They come to a firm such as Elias Neocleous & Co because they want to be confident that, even when they are faced with a situation that is 'new' for them, their lawyer will have the experience and expertise to guide them. They want a legal firm which can see the 'big picture' of what they are trying to achieve and help them to achieve it. As a quality focused large, departmentalized firm we can do this by building cross departmental teams and offering staffing continuity. Our international offices and contact networks can also provide them with an 'ear on the ground' in most places in the world where they are likely to want to do business.
Over the next three years we intend to continue to grow our team both organically and by recruiting talented individuals who share our ethos. We shall be actively engaging with the Cyprus government investment strategy to help Cyprus succeed in building an economy based on quality and sustainable businesses. We and many of our clients are already taking significant steps in this regard. In three years' time I hope to be still working in partnership with our current clients and to have added several new clients that share our values and can involve us with some exciting opportunities.
Press Releases
9th September 2022
Yoloco is a leading social data technology company aiming to revolutionize advertising through improving a brand's ability to select the most effective 'social media' influencer to market its products.  To do this it has developed a platform that will assist the client in understanding the target audience for its product and match it with the most suitable influencer on the YouTube and Instagram networks.  The platform makes use of 'in house' developed advanced algorithms, machine learning and artificial intelligence to extensively analyze data which is publicly available on social media networks.
7th January 2022
Elias Neocleous & Co LLC in collaboration with Latham & Watkins represented J.P. Morgan, ING Bank, BNP Paribas, Credit Suisse, Deutsche Bank AG, Goldman Sachs International, Morgan Stanley, Natixis and Poalim IBI (the "Initial Purchasers") in connection with a US$450 million offering of Rule 144A/Reg S high yield senior secured notes issuance by Energean PLC, an international independent gas-focused oil & gas company focused on the exploration, development and production of gas and oil assets in the Mediterranean and listed on the London Stock Exchange as well as the Tel Aviv Stock Exchange. Proceeds will be used to repay and cancel commitments under Egyptian and Greek reserve-based lending facilities, including Greek subordinated debt, and for general corporate purposes. The senior secured notes are expected to be listed on The International Stock Exchange.
23rd April 2021
Having completed the review of the firm's financial performance for 2020 the management of Elias Neocleous & Co LLC would like to thank all partners and staff for the hard work and dedication that they have shown throughout what has been a very difficult year. 
15th March 2021
Elias Neocleous & Co LLC is pleased to have assisted Lupp + Partner PartG mbB in advising Norwegian based Mintra Holding AS on its strategic expansion and strengthening of its training capabilities through the cross-border acquisition of German based maritime digital learning and crew competence management specialists Safebridge GmbH and its Cyprus subsidiary Safebridge Limited.
25th August 2020
ELIAS NEOCLEOUS & CO LLC ADVISES GREENMONT AIFLNP LTD ON ITS INVESTMENT IN NACE ENERGIA IN SPAINDuring Q2 of 2020, our Financial Services and Regulation, Corporate and Commercial as well as Energy teams assisted our valued client, Greenmont AIFLNP Ltd ("
Greenmont
"), a Cyprus-authorized alternative investment fund on the Cyprus law aspects of its private equity investment in Nace Energía ("
NACE
").
9th June 2020
As Cyprus moves forward with its plans to build a Liquefied Natural Gas terminal on the Island, Elias Neocleous & Co LLC is proud to have advised and assisted Abamba Limited, a consortium of global engineering firms EPCM Consultants SA (Pty) Ltd, Global Maritime Consultancy Limited and iX Engineers (Pty) Ltd, with the submission of their tender application to the Natural Gas Infrastructure Company (ETYFA) for the Engineer Supervision Contract for the project to develop the infrastructure to import Liquefied Natural Gas (LNG) into the Republic of Cyprus. 
20th February 2020
Elias Neocleous & Co LLC is proud to have advised CPI Property Group ("
CPI
") on the Cypriot aspects of its recent acquisition of shares in Globalworth Real Estate Investments Limited ("
GREIL
"). CPI is a company listed on the Frankfurt Stock Exchange with a property portfolio of circa EUR 8 billion. The shares it successfully acquired had previously belonged to Mr. Ioannis Papalekas who held them via a Cyprus SPV. Mr. Papalekas is the founder of GREIL and was responsible for growing it into a successful business. GREIL is currently listed on the AIM of the London Stock Exchange with a market capitalization in excess of EURO 2 billion. Whilst, as a result of this transactions Mr Papelakis is now no longer a shareholder in GREIL, he remains as CEO and will continue to be actively involved in the business.
Legal Developments
22nd March 2019
Elias Neocleous & Co's Financial Services team assisted the Zarenkov family on Cyprus corporate and financial services law matters in their February 2019 disposal of a 25% shareholding interest in Etalon Group Plc to Sistema PJFC, a publicly-traded diversified holding company. Etalon Group Plc, one of Russia's largest and longest established development and construction companies,  is a Cyprus public company having Global Depositary Receipts (GDRs) traded on the Main Market of the London Stock Exchange since 2011. The relevant public announcements on this transaction are available in the website of the London Stock Exchange and of Etalon Group Plc.
25th April 2018
New Cyprus law on data system security
The Security of Networks and Information Systems Law, Number 17(I) of 2018, implements articles 8 and 9 of EU Directive 2016/1148 on measures to achieve a high common level of security of network and information systems throughout the EU. It designates the Commissioner for Electronic Communications and Postal Regulation (Commissioner), appointed under article 5 of the Regulation of Electronic Communications and Postal Services Law 112(I) of 2004, as the national competent authority for the purposes of article 8 of the directive, with responsibility for coordinating the implementation of the cyber-security strategy and monitoring the application of the directive at national level.
25th April 2018
In 2011, in response to public concerns over large multinational companies exploiting differences in national tax rules, the European Commission published a proposal for a Common Consolidated Corporate Tax Base (CCCTB) to unify tax rules throughout the EU. Individual countries would still be free to set their own tax rates, but anomalies between countries in terms of deductibility of expenses and recognition of income would be eliminated. The initial proposal met with considerable political resistance, particularly from the United Kingdom, and was not pursued. In October 2016, perhaps in anticipation of less resistance once Brexit was completed, the Commission issued a revised proposal to replace the earlier one. It aims to introduce a set of common rules for determining the tax base of companies with operations in several EU Member States and tax them in the country where their revenues are generated, and remove the anomaly of large companies paying what the public perceives as disproportionately low amounts of tax in countries where they have significant activities.