Firm Profile > AKT LAW > Istanbul, Turkey
AKT LAW
Offices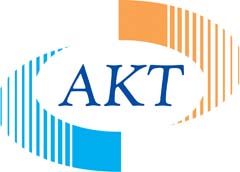 AKT LAW
CUMHURIYET CAD. DÖRTLER APT. NO:42 K:2 34367 ELMADAG
SISLI
ISTANBUL
Turkey
AKT LAW >
Firm Profile
The Firm: AKT is a full-service law firm providing qualified legal services and has grown from its establishment in 2000. Prior to establishing the current practice, AKT's legal experts already enjoyed solid reputations in their respective areas. The AKT team possess a broad range of skills and expertise, all focused on delivering quick and effective service to clients. With its trust-based relations established over the years, AKT is able to provide multi-jurisdictional services to the highest standards.
AKT has cultivated strong partnerships with prominent law firms worldwide and is the exclusive Turkish member of Warwick Legal Network, a well-known international association of law firms specializing in commercial law. This helps AKT's clients to access global legal resources in a trustworthy way that they need in their cross-border activities.
AKT partners Rona Kaspi and M. Cem Kaspi are the Turkish special agents of the Marshall Islands Registry, one of the leading and most reputable international registries in the shipping sector.
PRACTICE AREAS:
Shipping & Logistics: Shipping and logistics account for a significant proportion of AKT's activity. The team has an exceptional track record. AKT has market-leading experience in sale and purchase transactions of all kinds of ships and yachts. This exceptional background enables the team to anticipate and identify any possible risks, from the initial stages through the completion of the transaction. In addition, each AKT member is dedicated to find personalized and pragmatic solutions for concluding transactions by protecting the interests of all concerned parties. The scope of work generally includes; drafting and negotiating the contracts of sale and purchase of ships and yachts, ship and yacht registrations, providing legal opinions, drafting agreements regarding design, building, conversion, and repair of ships and yachts, attending closings.
AKT has extensive experience in handling dry and wet shipping matters in both domestic and international jurisdictions. AKT counsel on a wide range of matters including; ship arrests, cargo claims, casualties, charter party disputes, marine insurance, shipbuilding disputes, claims for personal injury and property damage.
AKT also provides legal assistance to insurance companies, freight forwarders, and commodities traders relating to corporate, commercial, and regulatory issues, including air and road transport chain of responsibility.
Banking & Finance: AKT is renowned for its experience and practical knowledge in banking and finance. AKT provides customized solutions to its clients to achieve their objectives in their cross-border and domestic projects. AKT offers comprehensive support for all business matters involving financial institutions, including regulatory advice, transactions, disputes, and investigations, as well as legal assistance in day-to-day operations. AKT's globally integrated team helps guide clients through the challenging multi-jurisdictional issues.
AKT provides clients with legal assistance on a wide range of matters, including; Project Finance, Financial Services, Debt Restructuring, Secured & Unsecured Lending, Securitizations, Investment Funds & Structures, Banking & Finance Disputes.
Insurance & Reinsurance: AKT provides high-end legal assistance to clients from all segments of the industry, in Turkey and abroad. Clients in the insurance and financial services industry benefit from AKT's deep understanding of their diverse business, and AKT's ability to serve their needs across a broad range of legal and business issues. AKT's strong connection with these markets covers all aspects of insurance and reinsurance. AKT acts on behalf of insurers and reinsurers, professional intermediaries, policyholders, self-insureds, and professional associations in negotiation and preparation of all types of insurance agreements and all areas of dispute resolution.
AKT's relevant experience includes advising on matters related to; property damage, transport & logistics, marine, aviation, construction, general liability, directors' & officers' liability, product liability, life & health.
Dispute Resolution: Litigation and arbitration remain AKT's top strength. AKT actively seeks solutions through alternative dispute resolution techniques to tackle with the most complex cases. AKT's main priority is to resolve disputes quickly and effectively with as little disruption to business as possible. When required, AKT can litigate in any court; are skilled in arbitration and representing clients in official investigations.
AKT's team is ideally skilled to handle cross-border disputes. The ability to handle disputes around the world persuades many of clients to trust AKT in resolving their legal disputes. AKT has a thriving commercial, maritime, aviation and insurance law litigation practice. AKT also assists in enforcement of foreign judgments and arbitral awards in Turkey.
AKT's areas of expertise include; insolvency & bankruptcy, domestic & international arbitration, insurance, maritime & transport, employment disputes, professional negligence, product liability, regulatory investigations, property & leasing disputes.
Corporate:  AKT provides expert legal services to local and foreign investors in negotiations on all types of agreements for their investments or corporate matters. The team also supports clients in defining the correct structure of contracts, partnership and management models, and security instruments tailored to the requirements of the transaction and client's needs.
AKT's expertise covers; mergers & acquisitions, joint venture establishment and dissolution, branch and liaison office registration, asset purchases and sales, ipos, financing arrangements, dispute resolution.
Energy & Natural Resources: AKT stands at the forefront of energy law. AKT's dedicated team has a breadth of expertise across all areas relating to energy and natural resources projects. AKT has accumulated extensive experience in disputes arising from onshore and offshore energy installations. These include cases relating to losses and liabilities in the oil and gas, power generation and mining industries. AKT provides expert advice on the merits of a matter and has the capability of helping clients resolve disputes without the need to litigate.
AKT has experience with almost every type of energy asset including; oil & gas terminals, petrochemical facilities, floating storage & regasification units, power plants, wind & solar farms.
Real Estate: AKT has extensive experience with all types of real estate transactions, and can provide expert legal assistance for domestic and cross-border real estate deals. The team provides a full range of services to support clients' needs to satisfy all regulatory requirements.
AKT's areas of expertise include; purchase and sale of commercial and private properties, construction of commercial and private properties, mixed-use facilities, leasing for all property types, asset repairs and improvements, financing arrangements.
Labor & Employment: AKT provides the most effective protection for clients in the drafting of contracts and the handling of all employment law disputes.  AKT team maintains vigilance in determining the correct strategy and in discovery of evidence in employments claims. AKT is a well-established, reputable expert on disputes regarding death or injury claims.
AKT's areas of expertise include; domestic international labour law, employment contracts, termination agreements, disability, health, & insurance procedures.
Taxation: AKT is a prominent expert providing consultancy and dispute resolution services in tax-related issues. AKT represents clients in reconciliation meetings and legal proceedings in connection with taxation. Through AKT's network of affiliated offices in key business centers of the world, AKT has developed wide experience in advising clients in international tax matters.
AKT's areas of expertise include; IFRS regulations, dispute resolution, tax exposure management.
Civil Law: AKT provides comprehensive services in all civil law matters, both in Turkey and abroad. AKT's specialties are pre-sale, sale, and acquisition of both movable and immovable assets, security arrangements, and disputes arising from rental contracts. AKT's practice also provides various types of services regarding inheritance and probate related matters.
AKT's areas of expertise include; contract drafting, dispute resolution, settlement of compensatory damages, negotiation among domestic and cross-border parties.
Main Contacts
| Department | Name | Email | Telephone |
| --- | --- | --- | --- |
| Shipping&Logistics, Dispute Resolution, Real Estate, Civil Law, International Arbitration | M Cem Kaspi | cemkaspi@aktlaw.com | |
| Shipping&Logistics, Banking&Finance, Corporate, Taxation, Maritime, Dispute Resolutions, International Arbitration | Rona Kaspi | ronakaspi@aktlaw.com | |
| Shipping&Logistics, Banking&Finance, Energy&Natural Resources, Labor&Employement | Serra Aksakal | serraaksakal@aktlaw.com | |
| Shipping&Logistics, Insurance&Reinsurance, Dispute Resolution, Real Estate, Civil Law, Banking&Finance, Media&Advertising | Ercan Demir | ercandemir@aktlaw.com | |
| Banking&Finance, Corporate, | Aslıhan Erdem | aslihanerdem@aktlaw.com | |
Lawyer Profiles
| Photo | Name | Position | Profile |
| --- | --- | --- | --- |
| | Mrs Serra Aksakal | Ms. Aksakal joined AKT Law Firm as a partner after working for… | View Profile |
| | Mr Ercan Demir | Mr. Demir joined AKT Law Firm as a partner after working for… | View Profile |
| | Ms Aslıhan Erdem | Ms. Erdem joined AKT Law Firm and became partner after working for… | View Profile |
| | Mr Rona Kaspi | Mr. Kaspi is a partner of AKT Law Office. | View Profile |
| | Mr M. Cem Kaspi | Mr. Kaspi is a founding partner of AKT Law Firm. | View Profile |
Staff Figures
Number of lawyers : 12
Languages
English French German Spanish Turkish
Memberships
Warwick Legal International Network Istanbul Bar Association International Bar Association WISTA Turkish Maritime Law Association
Diversity/Community
Since our inception in 2000, AKT Law has been committed to promoting diversity as a core value of our firm, across all aspects of our business. We have successfully incorporated this vision throughout our firm, and it remains a fundamental principal, which continues to drive our growth into our third decade as a leading legal services provider in Istanbul, Turkey.
AKT Law defines Diversity in a unique manner:
Diversity is an open and accepting environment, where all individuals, groups, and ideas are welcome. Discrimination, on any level, is not tolerated.
Our multi-faceted approach to executing this strategy involves our internal operations; our legal practice of Law; and our external relationships with our communities on a local, regional, and global scale.
Diversity offers tangible and intangible benefits that demonstrate its value far beyond any investment in time or money. Being inclusive generates ideas and new perspectives that are simply lacking in a homogenous environment. Our commitment to diversity has provided our firm with the broad vision to recognize opportunities, for our clients and ourselves, and created the flexibility within our team to take advantage of these moments with nimble and expert agility.
As a member of the Warwick Legal Network, AKT Law is a partner among a group of 49 independent law firms operating on six continents. Recognizing the vast differences among people, legal issues, and local custom on a global scale, we have emphasized our desire to eliminate discrimination and celebrate diversity across the world.
AKT Law is a Special Agent of the Marshall Islands Registry. Through our work in this area, we have created development, employment, and benefits for a unique culture and underrepresented minority group. While simultaneously providing our clients with exceptional service, these accomplishments offer proof that our moral and business principals are aligned, and that both can be successful without sacrifice.
On a regular basis, AKT Law assumes pro-bono responsibilities for clients who cannot otherwise access suitable legal services. Our dedication to pro-bono work is an ongoing effort; by firm policy, we allocate a minimum of 5% of our annual billable hours to pro-bono activities. It is our belief that everyone should have equal access to the law, regardless of their ability to pay for these services.
Our hiring and employment policies are blind to all aspects of an individual's background. Our extraordinarily high standards are focused solely on merit and ability, and willingness to put forth the effort necessary to accommodate our clients' wishes. The result, after implementing these practices over two decades, is a team that is not only diverse, but also comprised of experts across virtually all aspects of the legal spectrum.
The next decade promises exciting and challenging opportunities for AKT Law, as the global nature of business becomes even more complex and legal issues become interconnected across legal boundaries. Our commitment to diversity will continue to guide our efforts to provide the legal services our clients deserve and expect from our team.
International Capabilities
AKT is a full-service law firm providing qualified legal services and has grown from its establishment. With its trust-based relations established over the years, AKT is able to provide multi-jurisdictional services to the highest standards. As an energetic team carrying multidisciplinary backgrounds, we are uniquely placed to assist our clients resolve their most complex legal challenges wherever they are. 
AKT Law Firm has a broad scope of international client portfolio operating in industries such as transportation, insurance, shipbuilding, banking & finance, energy, and various other sectors. 
AKT has cultivated strong partnerships with prominent law firms worldwide and is the exclusive Turkish member of Warwick Legal Network, which is a well-known international association of law firms specializing in commercial law. This helps AKT's clients to access global legal resources in a trustworthy way that they need in their cross-border activities. 
Client Testimonials
CLIENT: Senior Vice President – Credit Agreements
COMPANY/FIRM: Denizbank A.Ş.
TESTIMONIAL: One of the law firms with a versatile manner to meet the client's necessities effectively and have the capacity to work in almost every sector and field, both in Turkey and worldwide.
In each time, they make us feel special and important and we always get the resources we need and it makes a difference among the other law firms. They always collaborate with us to find the best way with third parties based on their kind relations with them.
Last but not least, they have a clear language that anybody who is not a lawyer can easily understand the point. The language of the documents are the same which I prefer so.
---
CLIENT: CFO
COMPANY/FIRM: BGN Holdings Limited
TESTIMONIAL: I have the pleasure to work with AKT Law and especially with Mrs Serra Aksakal for already several years and I really appreciate Mrs Aksakal's approach to its clients and to the cases my company has been appointing AKT Law when seeking for legal assistance. Should I describe the collaboration in a few words, I would use :  high disponibility, fast reaction, quick understanding, efficient approach and result driven. In other words "all for the client".
AKT Law and Mrs Aksakal have also impressed me in the number of areas of their expertise.
---
CLIENT: Director of Finance Department
COMPANY/FIRM: Kolin Holding
TESTIMONIAL: The counseling and guidance of Serra Aksakal is outstanding at all times, professional, client focused, prompt, timely and Serra is always open for calls and meetings when requested, and works through all of the issues and documents on the projects. The AKT Law team work closely with their clients and all parties to ensure that all legal requirements were satisfied and being likely impressed with their knowledge of the legal process and their straightforward advices.
---
CLIENT: Finance Manager
COMPANY/FIRM: GAMAK Makina Sanayi A.Ş.
TESTIMONIAL: We are happy and would recommend to work with AKT in both contract management and dispute resolution issues. Mr Ercan Demir provides us with swift, accurate, user-friendly yet knowledgeable advice and specialist representation in multi-jurisdictional transactions with complex nature. He is practical, result oriented yet does not miss the details and provides us wise consultancy using his vast knowledge of legal and business experience.
---
CLIENT: Stuart Miller / Head of Governance & Assurance
COMPANY/FIRM: Versus Arthritis, Solicitor
TESTIMONIAL: I worked with AKT Law Firm (AKT) in my capacity as a partner in a London correspondent firm and as Director of Warwick Legal Network (WLN) from 2009-2020.  AKT are long-standing members of WLN and the sole representative firm for the network in Turkey.  They have proven over many years to be a valuable source of legal guidance in their specialist legal areas of shipping, energy, corporate & business, employment and dispute resolution.  Without exception, I found the lawyers I dealt in AKT with to be highly professional, dedicated and approachable.  For business law advice in Turkey, I would not hesitate to recommend AKT Law Firm.
---
CLIENT: Philip Rymer / Partner
COMPANY/FIRM: Reed Smith LLP
TESTIMONIAL: We highly value the AKT team offering:  their accessibility, responsiveness, team play and collaborative approach, industry focussed legal expertise plus astute guidance on local issues makes AKT a compelling proposition.
Top Tier Firm Rankings
Firm Rankings