Firm Profile > NAZALI Attorney Partnership > Istanbul, Turkey
NAZALI Attorney Partnership
Offices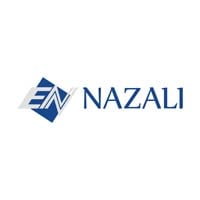 NAZALI Attorney Partnership
19 MAYIS CAD. DR. ISMET ÖZTÜRK SOK. ELIT RESIDENCE
KAT:4 DAIRE:12 SISLI
34360 ISTANBUL
Turkey
NAZALI Attorney Partnership > The Legal 500
Rankings
Tax Tier 1
NAZALI Attorney Partnership
 offers a team of tax experts, with past experience both within the Turkish tax authorities and at Big Four consultancy firms. The firm advises a combination of domestic corporates and major international brands, including Samsung and LG, on the full tax process, encompassing investigations through to litigation before the courts. The firm employs tax litigators and advisors, as well as tax consultants. Key team members include
Ersin Nazalı
, a former tax inspector, litigator 
Begüm Solak Ekler
, 
Mükerrem Yanar
, and 
Gözde Saruhan Berk
.
Practice head(s):
Ersin Nazalı; Mükerrem Yanar; Begüm Solak Ekler; Gözde Saruhan Berk
Testimonials
'The team works very hard and rigorously. It finds tailor-made solutions for different aspects of our complicated business transactions in tight deadlines. We have a strong trust relationship which differentiates them from others since they have  a solid and vast experience beyond their advisory services.'
' Ersin Nazalı is sincere and has profound knowledge from his former practice as a top tax inspector as well as expertise in the law. '
Key clients
Abbott Laboratuarları
LG Electronics
Abeinsa Infraestructuras Medio Ambiente
Asaş Kaynak
Asaş Otomotiv .
ASUS Bilgisayar
Atradius Credit Insurance
CMS Jant
Doğuş Çay
Doğuş Yiyecek
Esas Holding
Forever Living
Akademi Turizm
GFK Araştırma
Mobilike Mobil
Neochim Kimyevi
Proje Grup
Tork Bağlantı
NAZALI Attorney Partnership >
Firm Profile
NAZALI, the address of good service, sound business advice, and prompt response.
We are a law firm providing a wide range of consultancy and litigation services to national and international clients, through our partners, associates and consultants of different seniorities who have both public and private sector experience.
What sets NAZALI apart from others is that it offers a truly comprehensive service to its clients with experts from different disciplines working collaboratively  under one roof enabling the team to evaluate all dimensions of legal matters together with financial and technical matters.
The services that we provide to clients include the most appropriate solution with the support of technical departments specialized in their fields. In this context, NAZALI associates are supported by NAZALI technical team and work alongside the experts in the fields of finance, social security and customs matters. NAZALI has set out with the aim of providing the most efficient and comprehensive solution for its clients by adapting to the developing conditions and happily gained the trust of its clients by never compromising the quality of service.
As conditions continuously evolve, NAZALI always aims to further itself remaining true to its motto "Grow with knowledge" and has set out with the aim of providing the most efficient and comprehensive solution for its clients by adapting to the developing conditions and happily gained the trust of its clients by never compromising the quality of service.
NAZALI is based in Turkey locally presented with its offices in İstanbul, Ankara, İzmir, Bursa and Denizli  and globally presented with its offices in Amsterdam, London, Moscow, Casablanca and Kyiv.
Staff Figures
Number of lawyers : 60
Languages
English French German Turkish Ukranian Dutch Russian
Memberships
International Fiscal Association International VAT Association AIJA - International Association of Young Lawyers International Association of Restructuring Swedish Chamber of Commerce British Chamber of Commerce in Turkey International Tax Review International Bureau of Fiscal Documentation (IBFD) American Chamber of Commerce (AMCHAM)
Other
Other offices : Ankara Other offices : Bursa Other offices : Denizli Other offices : Izmir
Client Testimonials
CLIENT: Can Dogan (Group Tax Director)
COMPANY/FIRM: ANADOLU GROUP
TESTIMONIAL: As a holding company having numerous subsidiary in Turkey and in different countries, we are very sensitive to financial legislation, in particular compliance with tax regulations. Naturally, this sensitivity is reflected in the choice of law firm to work together. Additionally, when we working with the law or consulting firms we always tend to supervise all business processes in order to ensure that we act on an axis of effective and safe legal solutions.
Our cooperation with the Nazali derives from this sensitivity. Since different options that are not an issue in compliance with the capital market legislation or commercial law may be risky in terms of tax legislation, in our critical operations we prefer to work together with limited consulting firms, such as Nazali.
In the past, we had chance to benefit from their services in a very important merger operation and in some restructuring projects. Furthermore, we are always very comfortable and feel safe asking for a legal advice from this firm when we face with an extraordinary or risky issues.
---
CLIENT: Yalçin Inan (Financial Manager)
COMPANY/FIRM: ATRADIUS TURKEY
TESTIMONIAL: As Atradius, we have been working closely with Nazali for many years and Nazali is one of the most competent, professional and noteworthy Law Companies in Turkey. They perform their job with due diligence and respect within a well-educated and structured organization. We have experienced and satisfied with all outputs of our collaboration.
---
CLIENT: Fulya Acar
COMPANY/FIRM: BİLİM İLAÇ TURKEY
TESTIMONIAL Nazalı danışmanlık firması; kurum memnuniyetini her zaman ön planda tutarak, mevzuatlar ve kanuni yükümlülüklere ilişkin etkin çözüm önerileri sunan önemli bir partnerimizdir. Aldığımız hukuki danışmanlık hizmetlerinde uzman kadrosuyla kurumun bir parçası gibi hareket ederek hizmet kalitesini, ekip yetkinliğini başarıyla sergilemektedir.
---
CLIENT: Serhat Karakulac (Legal Director)
COMPANY/FIRM: DAIKIN TURKEY
TESTIMONIAL: We appreciate NAZALI in terms of their knowledge and valuable assistance especially on complex matters. NAZALI offers the most efficient and comprehensive solution to its clients by evaluating all dimensions of legally complex matters. Working with the law/consulting firms necessitate that we, as legal department, supervise the processes in order to ensure the effectivity and safety of the proposed legal actions and solutions. We can easily say that NAZALI is very strong in trade union concept and their knowledge and experience including trade union negotiations are one of the reasons for our choice of NAZALI. The main characteristics of the team are the vast experience in trade union negotiations, quick responses to our requests and effective & less risky solutions in legal issues. We always appreciate NAZALI's solution-oriented approach and pleased by their legal service.
---
CLIENT: Gül Tarhan (Tax&Legal&Accounting Chief Officer)
COMPANY/FIRM: EGGER TURKEY
TESTIMONIAL: Nazalı firm is one of our rare consultants whose knowledge and experience is trusted. We worked on a project to harmonize the "Personal Data Protection Law" with our company and we still continue to receive consultancy on this issue. During this project, I was impressed by their knowledge and experience in the field of international law, which they demonstrated in the "Law of Protection of Personal Data" consultancy. Since we are an international company, the Nazalı team easily harmonised with the GDPR system while adapting the local legislation requirements. At the same time, it is an important issue for our company to be able to continue with a good degree of English service in the field of law. When we have any questions about the subject, we get always a quick response and we can solve the problems.
---
CLIENT: Oboama Addy (General Counsel & Chief Compliance Officer)
COMPANY/FIRM: FUJIFILM Europe GmbH
TESTIMONIAL: This is, without a doubt, a law firm of professional caliber. As part of Fujifilm's regional restructuring in EMEA, the sale of our Turkish entity was completed successfully thanks to the unremitting dedication and hard work contributed by the Corporate/M&A team at NAZALI Tax and Legal. They worked hard and fast on a short timetable, closing the deal quickly and efficiently during the whole process from the very beginning. They have provided excellent advice, communication, and follow-through. Therefore, we highly endorse NAZALI Tax & Legal.
---
CLIENT: Arden Agopyan (Co-founder and Managing Partner), Ali Beklen (Co-founder and Managing Partner
COMPANY/FIRM: HOTELRUNNER GROUP
TESTIMONIAL: We have been working with Nazali for more than two years for our corporate matters including M&A and corporate development. The Nazali team has strength at all levels of seniority, is highly competent, committed to their cases, and available when we need them. They have a very good knowledge of the corporate and tax law and their attention to detail is superb. Partner Ülkü Solak is an exceptional counsel with a practical and creative approach, who has and continues to go over and beyond expectations. We highly recommend them.
---
CLIENT: Nuran Güney (In-house Lawyer)
COMPANY: İŞ LEASING
TESTIMONIAL: We were very satisfied with the consultancy services of Nazali Law Firm in competition law and data protection law. Both data protection and competition law teams consisted of experienced members that were capable of covering all our Company's needs. Our partners Ülkü Solak and Metin Pektaş were highly experienced and reachable at all times. We are thinking of working with Nazalı Law Firm in future legal matters. Thank you.
---
CLIENT: Doğan Özyardımcı (Legal Counsel)
COMPANY/FIRM: LG ELECTRONICS TURKEY
TESTIMONIAL: The tax team led by Mr. Ersin Nazalı ensures harmonization between law and tax practice and brings together tax lawyers and tax professionals in the field of tax and stands out from other traditional law firms in this field due to the quality of their service and services that provided solution-oriented and promptly.
---
CLIENT: Burcu Karadağ (CFO)
COMPANY/FIRM: MIELE TURKEY
TESTIMONIAL: As Miele, we are very happy with the service provided by Nazali. We sincerely appreciate the level of detail and accountability they have demonstrated, and the way they conduct business as a whole.
Especially Ulku Solak is a great business partner with her deep level of knowledge, dedication and capabilities to manage complex and difficult situations.
---
CLIENT: Servet Isen (Head of Finance)
COMPANY/FIRM: NORDEX ENERGY TURKEY
TESTIMONIAL: We are very much pleased with the Nazali team. We believe that we get the best service in terms of both rapid feedback and competence in the related areas.
---
CLIENT: Azize Pinar Atak (Employee Relations Manager)
COMPANY/FIRM: PEPSICO TURKEY
TESTIMONIAL: As PepsiCo Turkey, we have been working with Nazalı since 2017 on labour legislation, SSI and union consultancy. Nazalı always keep our priorities as theirs and guide us whenever we need on timely manner with their well experienced and educated consultants. They determine company needs based on our strategies and bring a holistic solution plans that fully compliant with the legal regulations.
---
CLIENT: Hale Büyükbozkurt (Head of Legal & Compliance)
COMPANY/FIRM: RECKITT HEALTH TURKEY
TESTIMONIAL: In-house counsels like myself, need support in various areas as well as seek for a trusted second opinion while conducting daily business. Such services require a trusted relationship tailored with a high-quality and prompt advice. I have started to work with Nazalı Law Firm 2 years ago and since then they have become a very important partner to me by providing their services professionally, delicately and with utmost care. The fact that Nazalı offers expert opinions with their own specialized departments equipped with high capability and experience in respective fields is very attractive and such professional excellence combined with their warm personality and personal touch assured me that I had made the absolute right choice.
---
CLIENT: Ash Ahn (Tax Manager)
COMPANY/FIRM: SAMSUNG C&T TURKEY
TESTIMONIAL: We appreciate Nazali especially for their precise and quick response to our problems. Besides that, our firm can have complex problems which leads to various legal areas and Nazali is capable of finding the best suitable solution for them by virtue of interdepartmental communication.
---
CLIENT: Ayşenur Şenoğlu (Personal Data Protection Specialist), Murat Telci (Purchasing Manager), Ali Sarıöz (IT Operations & Business Applications Manager)
COMPANY/FIRM: TCHIBO TURKEY
TESTIMONIAL: In this niche area with limited resources and few examples, it is a great experience to work with this law firm where the resources are always used at the maximum level and professional service is provided.
---
CLIENT: Burcu Gürsel (Finance Manager)
COMPANY/FIRM: TETRAPAK TURKEY
TESTIMONIAL: Nazali ekibiyle calismaya basladigimizdan ilk gunden beri "müsteri odaklilik" ve "pragmatik bakis acisi" sayesinde hep olumlu tecrübeler yasadık. Danisman-Müşteri ilişkisini stratejik ortaklık seviyesine taşıdığımıza inanıyorum.Tüm ekibe teşekkürlerimi sunarim."
---
CLIENT: Hakan Kaya (CFO)
COMPANY/FIRM: YAMAHA MOTOR TURKEY
TESTIMONIAL: We hereby would like to share that our law partner firm Nazalı, together with his qualified team, is strengthening our operations and also conducive to have sustainable business scheme. We are very much appreciated for their kind services.
---
CLIENT: Yunus Elmas (Board Member)
COMPANY/FIRM: YEMEK SEPETİ
TESTIMONIAL: Hizmet almış olduğumuz; Vergi hukuku, Sosyal güvenlik hukuku, İş hukuku ve Rekabet hukuku konularında çok kaliteli, hızlı, maillere zamanında dönen, telefonlarımıza sürekli çıkan, yeri geldiğinde hafta sonu da hizmet veren, Anadolu'nun çeşitli yerlerindeki işlerimiz ile ilgili de hizmet alabildiğimiz, herşeyi sorabileceğimiz, işe taarruz eden hukuk bürosudur.
Diversity
Since our establishment in 2014 we are committed to increase diversity at our offices in Turkey (İstanbul, Ankara, İzmir, Denizli), Netherlands/ Amsterdam, United Kingdom/ London, Ukraine/Kyiv, Russia/Moscow and Morocco/Casablanca which became a part of our Firm's culture. In this aspect NAZALI always welcomes people with different age, race, ethnicity, religious affiliation, social background, gender, sexual orientation, disability, or national origin. Thus, none of these have any role on our decision-making mechanism during the course of recruitment and hiring process.
The main reason why we care much about diversity is that it strengthens the team and creates a synergy among them by the means of increase in communication and interaction between each other. As another outcome of this, we achieve to establish inspiring and supportive workplaces which also encourages personal and professional development of our people.
We believe in ourselves especially about gender diversity; More than 50% of our professionals and the administrative/partnership team are women, which proves our commitment. We also sustain projects on increasing active participation of women in business life and enhancing solidarity among women. Currently, we are supporting a project targeting "Women studying Law, Economy, Business Management".
Last but not the least, we give chance to young legal trainees and law students by means of our internship programs. During their internship they can gain experience in different fields of law and discover their interests while we get inspired and are motivated from their eagerness and energy.
We need hardly tell that, as Nazali Attorney Partnership, we will keep supporting the diversity of our team and taking our teammates as we find them.
Top Tier Firm Rankings
Firm Rankings