Schima Mayer Starlinger Rechtsanwälte GmbH > Vienna, Austria > Firm Profile
Schima Mayer Starlinger Rechtsanwälte GmbH
Offices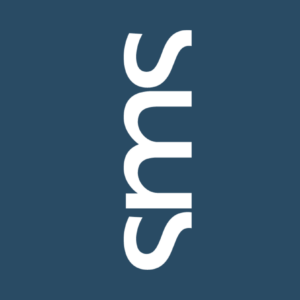 Schima Mayer Starlinger Rechtsanwälte GmbH
Trabrennstraße 2B
A-1020
Austria
Schima Mayer Starlinger Rechtsanwälte GmbH > The Legal 500
Rankings
Schima Mayer Starlinger Rechtsanwälte GmbH
's team, led by
Georg Schima

and
Birgit Vogt-Majarek
, advises clients on high-profile employment matters including business restructurings, works council relations, social security, compliance and data protection, frequently within a cross-border context. The practice's activities span a range of sectors including healthcare, telecoms, IT and transportation, to name a few. Schima is particularly known for his expertise in director's and officers' liability and contract matters and remuneration policies, while Vogt-Majarek is often instructed in questions pertaining to individual employment law.
Practice head(s):
Georg Schima; Birgit Vogt-Majarek
Key clients
APCS Power Clearing and Settlement AG
AC Nielsen
Boels Rental
Canon Austria GmbH
Carglass Austria GmbH
Catalate Commerce, Inc
Celebi Ground Services Austria GmbH
C-Quadrat Investment AG
DXC Technology Austria GmbH
EntServ Enterprise Services Austria GmbH
EDUSCHO Austria GmbH
Eckes-Granini Austria GmbH
EUROTAX Österreich GmbH
FRIMECO Produktions GmbH
ENerserv Getec GmbH
Ibis Acam Bildungs GmbH
Johnson & Johnson Group Austria
Kleen-Tex Industries GmbH
Lundbeck Austria GmbH
Moet Hennessy Österreich GmbH
Moncler Deutschland GmbH
ÖBB Business Competence Center GmbH
OMV AG
Post AG
Pryde Group GmbH
Raiffeisen Bank International AG
Rheinmetall MAN Military Vehicles Austria
RIMC Hotels & Resorts Group
Schiebel AG
Stehomed GmbH/ WHS medical GmbH
Temp Champ GmbH
Vizrt Group
Waldviertler Sparkasse Bank AG
Warner Bros
Western Union
Wienerberger AG
Wirecard Central Eastern Europe GmbH
Work highlights
Advising ÖBB Group of companies in ongoing employment law advice, diverse litigation and out-of-court disputes.
Advising Johnson & Johnson Group Austria on all employment law issues in Austria.
Advising Moet Hennessy Österreich GmbH in all aspects of employment, corporate and business law.
Involvement in FDI control, merger filings, on-site inspections, and immunity applications are part of the caseload for the competition team at Schima Mayer Starlinger Rechtsanwälte GmbH. The team acts for domestic and international level in contentious and non-contentious matters with a focus on the energy, media, tourism and automotive industries. Healthcare also constitutes an increasing proportion of the team's activities. Christian Mayer is the key contact and is frequently involved in merger control cases and multi-jurisdictional merger filings.
Key clients
Mediaprint Zeitungs- und Zeitschriftenverlag GmbH & Co KG
Trans Austria Gasleitung GmbH
Montana Tech Components AG
Association of Austrian Hoteliers
Frimeco Productions GmbH
OE Service GmbH
Snow Space Salzburg Bergbahnen Aktiengesellschaft
ICON plc
Work highlights
Represented Icon plc in the Austrian merger control and FDI proceedings for the $12bn acquisition of PRA Health Sciences, Inc.
Advising a network operator in ICC arbitrations on the validity of long-term contracts, in particular regarding competition, energy regulatory and civil law aspects.
Schima Mayer Starlinger Rechtsanwälte GmbH
handles the full gamut of energy-related issues including day-to-day matters and regulatory aspects. The group is also experienced in handling mandates that cross over into other practice areas including competition law and civil law, enabling it to handle complex matters for domestic and international clients. With more than 30 years' experience in the industry, practice head
Thomas Starlinger
's expertise spans regulatory frameworks for gas and electricity, contractual work and dispute resolution.
Key clients
Trans Austria Gasleitung GmbH
Work highlights
Advising network operators in several ICC arbitrations on the validity of long-term contracts, in particular regarding competition, energy regulatory and civil law aspects.
Advised an electricity power producer on energy regulatory, competition and state aid questions in relation to the contractual relationship between the energy producer and the Austrian control area manager regarding the provision of congestion management measures under newly enacted rules.
Representing different energy traders in cases regarding possible infringement of Regulation (EU) No 1227/2011 on wholesale energy market integrity and transparency (REMIT).
Schima Mayer Starlinger Rechtsanwälte GmbH >
Firm Profile
Schima Mayer Starlinger (sms.law) was founded in November 2018 as a merger of two law firms – Starlinger Mayer Attorneys-at-Law and the team around Georg Schima and Birgit Vogt-Majarek, partners of the former law firm Kunz Schima Wallentin – each well-established in their respective fields.
Today, the firm has grown into a dedicated team of more than 50 people, half of which are lawyers. As a modern, service-oriented law firm, sms.law not only offers first-class legal advice but is also committed to finding economically viable solutions for the concerns of our clients. Our strengths are our long-standing experience, excellent know-how and the combination of efficiency with effectiveness. To find the perfect solution for our clients and to communicate as clearly and easily as possible is our highest premise. Therefore, in addition to competent legal advice personal needs take center stage for us. Our team develops special and individual representation strategies that are completely in line with clients' current needs. Together, the experience and competencies will be bundled and strengthened as well as expanded in the long term. Further details can be found on our website www.sms.law
Business law is our area of expertise.
Employment: Leading in the area of employment law especially Georg Schima and Birgit Vogt-Majarek are named as highly renowned experts. In Austria, we are the sole partner of the worldwide and unique lawyer network Ius Laboris. Our services include, inter alia, collective and individual employment law, operational restructuring and business transitions, justification and termination of employment, manager employment contracts and variable compensation models for executives, design and adaptation of working time models, company pension schemes, and pension fund law, collective agreement special subjects, cross-border personnel deployment, immigration, wage, and social dumping as well as representation in proceedings before national and international courts as well as administrative authorities.
Energy: Our team, especially Thomas Starlinger, has many years of relevant industry experience, both from an industrial and consultant perspective. Our strength is advice regarding energy law in combination with our competition and European law expertise.
Competition and antitrust: Christian Mayer and Moritz am Ende are well-known experts and help clients to avoid risks and exploit opportunities. When needed they assist clients before national and international competition authorities and courts. Antitrust risk analysis, transaction planning and monitoring, development and implementation of compliance programs, contract review and contract design, merger applications – to give an example – are essential parts of our legal advice.
Corporate law, corporate governance, M&A: The teams around Georg Schima, Stephan Schmalzl, Christian Mayer, and Birgit Vogt-Majarek are very experienced legal experts,  providing our clients with corporate advice tailored to their goals. We offer a wide range of services, inter alia, mergers, demergers, restructuring and reorganizations, due diligence, corporate governance-legal issues (organ-conflicts of Interest, related party transactions, delimitation of responsibilities, stock-option programs etc), creation and amendment of articles of association or company and syndicate contracts, rules of procedure and much more.
Dispute resolution, litigation: Dispute resolution starts with avoidance of dispute. If a process cannot be avoided, we first analyse opportunities and risks. With all our international experience and a well-rehearsed team of Georg Schima, Christian Mayer, Thomas Starlinger, and Stephan Schmalzl, we always try to enforce the interests of our clients without lengthy and costly trials.
Banking and finance: Austrian and international financial institutions and companies of all size ranges rely especially on Stephan Schmalzl's expertise and solution-oriented consulting approach in all areas of banking and finance law.
European and State aid: Our expert Moritz Am Ende advises clients on all aspects of Austrian and EU competition law, including State aid law, as well as general EU and EEA law.
IP/IT, Media and Data Protection Law
Public Law: We assist companies regarding public law issues, in particular in connection with regulatory and employment law, procurement law etc, particularly noteworthy are Thomas Starlinger and Birgit Vogt-Majarek.
Real Estate Law: Our legal experts provide legal advice in all matters relating to real estate and construction projects from the selection procedure through development and management to the transfer of payment or gratuitous transmission.
Staff Figures
Partners : 8 Lawyers : 14 Associates : 7
Languages
German English French Italian
Memberships
Ius Laboris Marcalliance IBA Studienvereinigung Kartellrecht AIJA