Sagiure Legal > Amsterdam, Netherlands > Firm Profile
Sagiure Legal
Offices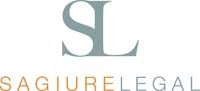 Sagiure Legal
SPUISTRAAT 8-10
1012 TS AMSTERDAM
Netherlands
Sagiure Legal > The Legal 500
Rankings
Sagiure Legal
is regarded as '
unique in its hand-on and business minded approach
' to employment matters. It has a strong focus on non-contentious work and acts for large international companies, as well as smaller domestic businesses.
Madeleine Molster
and
Rachida el Johari
 are the key practitioners.
Practice head(s):
Testimonials
'It is a small law firm but the partners are dedicated to reach the best result for their clients'.
'I had the pleasure to work with Rachida el Johari on multiple occasions and she has always been responsive and keen to provide a solution which goes beyond the typical expectation'.
'The practice in general is very reliable and knowledgeable'.
'They have the right competencies to support us as a business where necessary'.
'The professionalism of the practice is excellent'.
'Rachida el Johari helped us tremendously, with a combination of extensive domain knowledge, pragmatism, business insights and humour'.
'Their way of working together is very pleasant'.
'We are totally satisfied with the services we received and certainly will come to them if we have any other legal matters in the Netherlands'.
Key clients
Kraft Heinz
IDEX Corporation
Pont Packaging Europe
Mammoet
Genesee & Wyoming Inc.
DNV
3Dsystems
Tritium Technologies
Concordia International Forwarding
W.P. Carey & Co.
Cyber Capital
Bioseutica
Improvers, a subsidiary of E.ON
Archipelago Analytics Inc.
Parfumado
BRAC International
Kneipp
Hermitage
Maverick Derivatives
Insight TV
Farfetch.com
Work highlights
Provided advice to IDEX Corporation in relation to ongoing safety measures and policies associated with the COVID-19 pandemic.
Represented Archipelago Analytics, a California-based company, in the setting up of a business in The Netherlands, including drawing up all of the contracts and policies for the Dutch entity.
Represented Revue Holding B.V. on employment considerations associated with the sale of its share capital to Twitter International.
Sagiure Legal >
Firm Profile
Sagiure Legal B.V. ("SAGIURE") is an independent law firm based in Amsterdam. SAGIURE stands for knowledge and determination (SAGE), two key factors to success in the legal (IURE) business. We specialize in business related employment law and contract law.
Our focus lies with (multinational) corporations and entrepreneurs with a workforce or investment in the Netherlands or an ambition to set-up or grow business in the Netherlands. Our team consists of a core group of persons. Next to the core group we work with a flex-pool of lawyers who have a track record and proven experience in working at multinational law firms. Depending on the type of work and client demands we seek the best person from our network.
We are seeing a consistent trend of multinationals and highly sophisticated corporations making a clear choice for working with SAGIURE rather than with the large firms because as a team we go the extra mile. What we do at SAGIURE goes well beyond legal counsel, making connections not just with other legal professionals but also with completely different disciplines. All as part of a complete labor management package from a trusted business partner.
Working with both large and small (including start-up) corporations, we offer clients bespoke legal services on and representation in contentious and non-contentious employment law and contract law matters.
While our forte is employment law and contract law, for related areas such as tax, corporate law and data protection and privacy law, we choose from some of the best legal minds in the business to suit our clients and their situation. Experts who match our own commitment and dedication. We work with the big name law firms when that makes sense, yet retain all the benefits of the personal, committed approach. Since our work often has a cross-border element, we have an international network of partners we personally know and trust across Europe, the USA, the Middle East, Africa and Asia. We can rely on our partners with getting results at the highest level of quality and responsiveness. In addition, being an active member of the IR Global Network enables us to work with excellent lawyers from all corners of the world and have a true global reach.
Languages
Dutch English (fluent) Arabic German French
Memberships
IR Global (www.irglobal.com) AmCham American Chamber of Commerce EELA (European Employment Lawyer Association) Association of the Bar
Diversity/Community
SAGIURE was founded by Rachida el Johari and Madeleine Molster as a 100% female driven law practice. Since 2014 SAGIURE is built on the principle of diversity leads to excellence. Our team members are all experienced professionals who studied, worked and lived in different countries and come from a variety of (cultural) backgrounds. Our team is diverse in terms of gender, age, mind-set and personalities. In our everyday work we experience the unique added value of each team member and how we complement each other in offering our clients the best level of service and quest to exceed expectations.
As we operate in an international environment, servicing clients from various countries and guiding them through the Dutch legal maze it is essential that we can be both responsive and culturally sensitive.  Not because it is part of a marketing policy but because we are genuinely and inherently interested in where our clients come from and want them to have the best experience in their business dealings in and with the Netherlands.
At SAGIURE we work and live by values of teamwork, integrity, transparency and purpose driven professional engagement. We offer internships to students to share our experience and strive to kindle their passion for the legal profession in a fair and sustainable environment. We expect drive, commitment and a consistent desire to improve while never settling for average. In return we offer our interns a solid basis that prepares them for a successful career built on respect for peers, care for clients and having fun along the process. 
We feel blessed that we got the opportunity to study law and utilize our knowledge in a profession that we love. We realize that in some instances seeking justice is hindered by the costs it entails.  In an effort to give back to our community, team SAGIURE ensures that each year each of our team members handles at least two pro bono cases. We select the cases on the basis of complexity and occasionally the client has already sought legal advice elsewhere without achieving a (satisfactory) result.
Our selection process is based on the following steps:
1. the case represents legal injustice, demonstrates a level of complexity that requires labor law expertise and may also involve tax or corporate law input;
2. the client has limited financial resources and is not entitled to legal aid;
3. based on a high level assessment SAGIURE concludes that the team can provide added value through our expertise;
4. we establish that there is no conflict of interest with our existing clients.
We handle these cases either free of charge or at a significantly reduced rate. We take pride in the opportunity to utilize our experience and legal expertise to assist those who would otherwise be unable to retain such counsel.
Client Testimonials
CLIENT: Ms Lieke Hakkenberg, HR Advisor
COMPANY/FIRM: Underwriters Laboratories
TESTIMONIAL: I would describe our collaboration as a strong trusted partnership. I feel that the team at Sagiure has an excellent understanding of our business and organizational structure and has therefore been able to act quickly on any legal matter we have encountered, providing strong legal guidance and clear expectations on the process. I feel I have always been able to count on the right support.
---
CLIENT: Ms Carla Nobel. HR advisor, Regional Centre WSEE HR Advisory Group
COMPANY/FIRM: DNV GL Netherlands B.V.
TESTIMONIAL: Sagiure is a very good help in case of legal questions. There is always someone available when I have any questions. Answers are very fast, and very clear. Discussions are always possible and also appreciated, which gives me, as the client, the feeling that I remain in charge. Very sympathetic, the threshold to contact Sagiure is very low. Sagiure knows the company I am working for very well, which leads to the feeling that Sagiure is only working for my company and I am an exclusive client, not one of many. In short: very nice cooperation!
---
CLIENT: Mr Tom Verzellenberg, director
COMPANY/FIRM: Improvers B.V.
TESTIMONIAL: For years now we have been very satisfied with our cooperation with Sagiure!
The lawyers are no-nonsense, straight-forward, immediately jump to action and have both the legal knowledge and are business savvy. This is a rare combination that we need and gratefully make use of. They pay a lot of attention to understand how our business works in the complex market it operates and have a nose for recognizing the success drivers of the organization. They see solutions and opportunities that not only cover the (legal) risks, but also make a real positive contribution to our operating results. Sagiure is very much involved, always takes the extra mile and does not just limit its work to delivering legal documentation. We consider Sagiure to be a true and most valued business partner.
---
CLIENT: Mr Robbert Heemskerk
COMPANY/FIRM: Entrepreneur and investor
TESTIMONIAL: I am currently working with Rachida and her firm for over 10 years. Initially our cooperation was based on her knowledge of employment law, in which she distinguished herself through a sharp view on any subject matter and the flawless execution of cases we entrusted her with. In the past several years our professional relationship underwent a profound evolution in the sense that Rachida and her firm Sagiure demonstrated the capability to proactively offer consultancy on a variety of topics benefitting the corporations I manage. The Team's precision, extensive network, strength, intelligence and strategic skills have resulted in a confirmation that in addition to expert legal assistance they also deliver advice based on given trust which they have proven to be worthy of. Sagiure's recommendations have grown to be an important factor for us and give us the sense that we often get a few points better result from our corporate and commercial decisions. For corporations like ours those few points can make the difference and as such Sagiure is a co-contributor to our success.
---
CLIENT: Ms Bea Luypaert, Leader People & Organisation
COMPANY/FIRM: Equinor, South Korea
TESTIMONIAL: The combination of a highly professional expertise with a human touch, makes Sagiure special. I can state that I have professionally grown a lot whilst working with them.
---
CLIENT: Ms Uschi Vanschoubroeck, HR Services Manager
COMPANY/FIRM: Equinor Energy Belgium NV
TESTIMONIAL: I've worked with Rachida and Madeleine on employment matters for a number of years and I have always been impressed by the high level of service they have provided. Their legal advice is consistently to the point, ready to implement and considering our business context. They ask the right questions in order to provide sound legal advice and even bring us to different perspectives. What makes them distinct from other law firms is their responsiveness, pro-active approach, helicopter view and of course the fact that they are the most pleasant and enjoyable lawyers to work with!
---
CLIENT: Mr Jaap Haeck, Chairman of the Supervisory Board
COMPANY/FIRM: World Vision Netherlands
TESTIMONIAL: Sagiure has been World Vision Netherlands' employment firm for the past few years. Sagiure has represented the interests of our organization in a very convincing and professional manner showing its capability to deal with extremely complicated cases. Notwithstanding the difficulty and seriousness of the cases we have been working on, working with Sagiure always remains pleasurable, for which I compliment Rachida and her team. I have known Sagiure to be a highly classified employment law firm in which it puts the interests of the client first.
---
CLIENT: Scott Dillon, General Counsel
COMPANY/FIRM:  Klipsch Group, Inc.
TESTIMONIAL: I have utilized Sagiure, and in particular counsel Madeleine, for assistance with legal needs in the Netherlands where one of our subsidiaries operates, for many years. Madeleine's advice has always been delivered timely and with efficiency and precision. I also have comfort that Madeleine and her team are looking out for our interests even when I have not specifically inquired on a topic, as they regularly update me with legal developments of note applicable to our Netherlands entity. I endorse Madeleine and her team at Sagiure with my highest recommendation.
---
CLIENT: Michiel Goedegebuur, owner
COMPANY/FIRM:  Goedegebuur Vlees Rotterdam
TESTIMONIAL: Goedegebuur Vlees Rotterdam supplies high quality beef to catering and retail trades. Working with Sagiure means that the works gets done in an effective and pragmatic manner. The advice we receive is clear and straight to the point. This way of working fits our industry and the Rotterdam 'no-nonsense' culture.
---
CLIENT: Anja van den Bosch, HR Manager
COMPANY/FIRM: BuzziSpace
TESTIMONIAL: Previously, as HR Manager of a Norwegian Oil and Gas company, I was responsible for all HR matters in Belgium and The Netherlands. During that time, I have had the fortune of working closely together with Sagiure. I was not only impressed by how knowledgeable they are on all employment law matters in the Netherlands, but also their very practical legal advice was appealing. For me, Sagiure's USP is how they try to really understand the DNA of the company to be able to find a legal solution that works for the client. Sagiure truly understands the clients' need for legal advice in different flavors. Therefore, I would unhesitatingly recommend Sagiure to any potential clients.