Firm Profile > Alliance Law Firm - Egypt > Cairo, Egypt
Alliance Law Firm - Egypt
Offices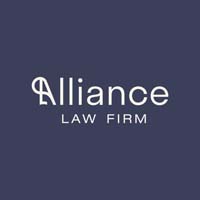 Alliance Law Firm - Egypt
6 SARAY ELGUEZIRA ST.
ZAMALEK
CAIRO
Egypt
Alliance Law Firm - Egypt > The Legal 500
Rankings
'Their approach is futuristic and business-oriented', says a client of the partners at Alliance Law Firm - Egypt, noting also that 'the associates are proactive and cooperative in all matters'. Practice heads Ahmed Hafez and Ashraf Abou Elkheir are 'highly trusted and very knowledgeable' in matters ranging from high-value M&A transactions to corporate restructuring and governance matters. Its recent work includes major transactions in the telecoms and oil and gas sectors, though it is also active in nascent markets such as fintech and micro-finance. Senior associate Omar Farid is also recommended.
Practice head(s):
Ahmed Hafez; Ashraf Abou Elkheir
Testimonials
'They have an excellent knowledge of legal procedures and practices with hands-on transaction experience. Their analytical skills are helpful for the client's project management and helped us in many ways for the incorporation and mergers. They are cooperative and provide communications and services promptly. They are one of the most professional and reputed law firms to our knowledge. Their approach is futuristic and business-oriented when compared to other law firms.'
'Alliance Law firm is widely using online technology and encourages the practice of paperless communications as far as possible. Their billing and payment practices are fair and reasonable. The legal associates are proactive and cooperative in all matters.'
'The designated person to us is very cooperative and has good knowledge in all areas of legal and business procedures. They are available anytime for clearing our queries and solving issues related to any matter. The Alliance Law Firm is supportive in all our business matters and provides a specialised professional approach.'
'The team is very professional and knowledgable. The firm covered all our needs in a timely manner.'
'They showed a lot of accountability and ownership. They are highly trusted and very knowledgeable.'
'Omar Farid is always available and gives great advice.'
'We appreciate the personalised, on-time service, the experience and the attention to details in addition to the extreme competence of the team.'
'The diversity of the team's expertise and knowledge is very useful and allows them to give their clients a wide scope of consultations and advice.'
'The ability of Dr. Ashraf Abou Elkheir to understand and deal with the specific needs and objectives of the client is outstanding. Additionally, his ability to clearly assess and explain the situation with all its aspects – positive and negative – along with a clear insight of the possible outcomes of deals and negotiations is very helpful and enlightening in any business decision. In my experience, Dr. Ashraf's recommendations and patience were instrumental in reaching the best results.'
'The are attentive to details and very committed to work. They are always working in a consultant mode and being critical at all times.'
Key clients
East Gas
Hanburg Sud Egypt & Tabadol shipping Company
Lord International
Benya Capital (Fiber Misr)
Vodafone Egypt
Beymen
East Mediterranean Gas Co.
Sunrise Group
Harmonica
Spice kingdom
Commercial International Bank
Intercement Group
Mashreq Group
Grand Circle
Global Holding Group
Ezz Elarab Motors
Dolphinus
Bupa Global
Lafarge Group
Kellogs Middle East
TITAN Egypt
Bunge
Acrow Misr
Industrial Engineering Company for Construction and Developments ICON
Ezz Steel
Seha Capital
FLSmidth
Pirelli Egypt
Tatweer Misr
Integrated Diagnostic Holding (IDH)
Alliance Law Firm - Egypt climbs the ranking this year, having acted for an impressive roster of international clients across a broad range of disputes, encompassing white-collar crime, administrative cases, employment disputes and tax investigations. Practice head Mohamed Elrafie, whose 20 years of litigation experience includes a stint as District Attorney at the Public Prosecutor's office, and litigation associate Mohamed Magdy, who focuses on both criminal and commercial disputes, are the main practitioners.
Testimonials
'What makes our company choose ALF is the diversified and qualified staff available at any time and its timely feedback for any case brought to their attention. Overall, we are satisfied with the team that is differentiating itself with a needed blend of local and international experience.'
Key clients
TITAN Group – Alexandria Portland Cement Company
TITAN Group – Beni Suef Cement Company
Vodafone Egypt
Amlak Real Estate Investment & Finance
East Gas
Lafarge
Arafa Group
JWT
Intercement
Arqaam Capital
ELS – Egyptian Language School
Careem
Egygab – Egyptian Company for Engineering & Construction
Egyptian Company for Recycling Solid Waste (ENTAG)
Adel Fahim – VP of International federation of bodybuilding
Etapes Nouvelle
FLSmidth
Global Surveys LLC
Cotecna
Basement Records
Kellogg's
Le Saffre
Pirelli
Tatweer Misr
Wave Maker
Woody Oriental
Bunge
Alliance Law Firm - Egypt >
Firm Profile
Alliance Law Firm provides legal counselling in areas covering capital markets, mergers and acquisitions, corporate structure, competition, litigation, arbitration as well as general corporate and commercial law.
With expertise in banking, finance, telecommunication, industry, oil and gas, in addition to tourism and real estate, Alliance Law Firm represents some of the largest Egyptian and multinational entities, around the world, financial institutions, funds, government entities, and family businesses successfully closing deals and transactions every year worth over EGP 10bn.
Alliance Law Firm houses a corporate culture that values quality above all – every facet of the organization distills into delivering consistent quality to our clients. It is why we choose to be a partner-lead firm. Our partners are fully involved in case matters, guarantee our response time, and form long-lasting partnerships with a family of clients. This enables us to create trust and a sustainable alliance with our clients.
Practice areas: The firm covers different practice areas to provide the best quality of legal services and to respond to the different phases and needs in a corporation's life.
General corporate and commercial: We assist our clients in their establishment, locally and/or offshore through our agents. We offer general corporate advice and services including registration and licensing, corporate administration, and secretarial support. We also provide advice on commercial agreements including distribution, agency, franchising, and supply agreements.
Capital markets:  We advise and represent major multinational and local investors in IPOs, secondary market transactions, capital restructuring, MTOs, to establishing investment funds.  We also provide clients representation in relation to Financial Regulatory Authority investigations, insider trading settlement, market abuse and other infractions related to capital market law.
Mergers and acquisitions:  We manage a variety of M&A related activities, such as due diligence, structuring/restructuring, joint ventures, privatization, private placements, share redemption, and capital changes.
Competition and antitrust: We cover risk assessment, drafting codes of business conduct, setting compliance programs, mock dawn-raids, investigations, litigation, settlements, leniency programs and merger notifications.
Litigation:  We handle an array of commercial and employment disputes, white-collar cases and tax claim investigations under the jurisdiction of Egyptian civil, administrative and criminal courts. We handle every aspect of the process, from leading investigations to negotiating pleas, or going to trial, arbitrating settlements and pursuing appeals.
Arbitration: We provide advice and advocacy to companies, individuals and state-owned entities in investment treaty, commercial and sport arbitration conducted in accordance with all major international arbitration rules. We also appear before courts to enforce or resist enforcement of international arbitration agreements and arbitral awards. Members of the team also serve as co – arbitrators and arbitrators' assistant.
Governmental process: ALF is fully integrated and it's dedicated lawyers task force covers all range of processes with the different ministries, notary public, GAFI, EFSA, stock market, labor offices, and customs.
Staff Figures
Lawyers : 25
Languages
Arabic English French
Top Tier Firm Rankings
Firm Rankings