KPMG Law in Belgium > Brussels, Belgium > Firm Profile
KPMG Law in Belgium
Offices
KPMG Law in Belgium
KPMG Law, Luchthaven Brussel Nationaal 1K
1930 Zaventem
Belgium
KPMG Law in Belgium > The Legal 500
Rankings
KPMG Law in Belgium
has a strong focus on regulatory finance, advising banks, insurers and investment funds on transactions and structuring, regulatory compliance, and licensing issues. The team is integrated with the wider consultancy's international network, allowing it to handle work for a diverse international client base. The team is led by
Isabelle Blomme
, who has great experience within the financial services sector.
Key clients
ABN Amro
Alter Domus
Athora Belgium
Attijariwafa Bank Europe
Baloise Insurance
Bank Dierickx-Leys Private
Bank of New York Mellon
Bank J. Van Breda
Banque Degroof Petercam
Beobank
Bpost Bank
BNC10
Bru Wat 16
CaixaBank
CapitalatWork
Dela
DirectPay
Euroclear
Banque Eni
FCA Bank, Belgian branch
Flossbach Von Storch
Groupe LFPI
HDI Global
Hoist Finance
Intégrale
Leasys, Belgian branch
Lessius Vereniging VZW
Lloyd's Insurance Company SA
Protect
QBE Europe
Quintet Private Bank (Europe)
Saxo Bank
State Bank of India
Touring
Toyota Financial Services Belgium
UBS
Volkswagen International Belgium
Wealtheon
Wise Europe
Work highlights
Advised Toyota Financial Services on its incorporation as a Belgian automotive entity.
Advised FCA Bank on legal and compliance related issues, including compliance with consumer credit legislation, commercial contracts with automotive dealers and incentive programmes.
Advised Lloyd's Insurance Company on the legal and regulatory aspects of a comprehensive corporate restructuring of Lloyd's group.
KPMG Law in Belgium
routinely advises an expansive roster of foreign retailers and casual dining chains on a host of market entry and company law matters, as well as real estate issues. Led by Kortrijk-based practice head
Jim Bauwens
, the team advises on acquisitions targeted at market expansion, commercial lease agreements and regulatory reviews. Bauwens is noted for his far-reaching experience in real estate litigation ad corporate real estate transactions, including transfers, divestments and reorganisations. Real estate practice head
Gerald Van Walle
is a key figure for major new developments.
Alexis Ceuterick
and
Thomas De Clerck
are noted for their expertise in labour and distribution law, respectively.
Other key lawyers:
Key clients
AM Retail Belgium SRL (American Vintage)
J. Choo (Belgium) SRL
Retail Concepts SA (AS Adventure, Yaya, Juttu, etc.)
Fast Retailing Group (Uniqlo, Comptoir des Cotonniers, Princesse Tam Tam, etc.)
Popken Verwaltungs GMBH & co GCV (Ulla Popken)
Group Deichmann (Solebox Belgium SRL, Van Haren Schoenen SRL, Snipes België SRL)
Maxi Zoo Belgium SRL
Decathlon Belgium SA
Overstock Garden (Exterioo) / Overstock Home
X²O Sanitary Group
Sociedad Textil Lonia SA (Carolina Herrera)
Kwantum België SRL
Bimba & Lola Belgium SRL
GGSPORT Anderlecht SRL and CHARLESPORTS SCRL (Intersport)
RMC Optique SRL (Optical Center)
Five Guys Belgium SRL
Tanger Markt SRL
Bose SA
Battlekart Belgium SRL
Vastned Belgium SA
Downtown Retail SA
Quest For Property SA and affiliated group companies (N2 Property SRL, C2 Property SRL and K2 Property SRL)
Van Oosterwyck Real Estate SA
HB Capital Belgium SA
Flamant Design SA (Besix Group)
Delbar Tournai SRL and Carosserie Delbar SRL
Ertzberg SCRL
D&B Management SRL
FITNESSBOUTIQUE Belgium SRL
ÏDKIDS (Okaidi Belgium SA)
AS Adventure France
Lovisa Belgium SA
Juroma Belgium SRL (Optical Center)
Work highlights
Advising Vastned Belgium SA on day-to-day issues/matters with regard to its commercial leases (termination of the commercial lease, advice relating to the Covid-19 pandemic and its consequences on the commercial leases, etc.).
Advised X²O Sanitary Group, as well as OVS Home / OVS GARDEN (Exterioo), on their expansion in Belgium.
Advising Ertzberg on real estate matters, such as acquisitions and divestments, and legal proceedings.
KPMG Law in Belgium
advises its broad client base of insurers and insurance providers on the regulatory aspects of transactions, including the transfer of life and non-life insurance portfolios, insurance and financial services sector regulatory issues, and licensing for international providers looking to launch products in Belgium. Alongside insurance sector companies, the practice, led by specialist financial services regulatory practitioner
Isabelle Blomme
, also supports financial institutions and banks both as insurance providers and in financing transactions.
Key clients
Athora Belgium
Attijariwafa Bank Europe
Baloise Insurance
Bpost Bank
Dela
FCA Bank, Belgian branch
Groupe LFPI
HDI Global
Lloyd's Insurance Company SA
Intégrale
Protect
QBE Europe
Touring
Toyota Financial Services
Work highlights
Advising Athora Belgium on the requirements relating to regulatory compliance with the new Sustainable Finance Disclosure Regulation.
Advising the interim directors of Intégrale SA/NB appointed by the regulator, the Belgian National Bank, on the sale of Integrale NV/SA to MonumentRe.
Advising Baloise on various regulatory issues.
KPMG Law in Belgium
handles real estate transactions, developments, financing, commercial leasing, and disputes, with a number of standout clients in the construction and development sector. The team has integrated tax and regulatory expertise, allowing it to handle complex arrangements such as PPPs and public procurement, and advise REITs and other real estate investment vehicles on their transactions. The team is led by managing partner
Gerald Van Walle
, who advises on construction projects and real estate investments, while
Jim Bauwens
handles leasing and disputes matters.
Practice head(s):
Testimonials
'People are always available and very helpful. Moreover they are always up to date in a practice with a lot of evolution.'
'They are very accessible.'
'KPMG Law is a well balanced real estate team, they are pragmatic and know the law very well. They always strive to give the best of themselves and think along with the client. They truly help you as a client. It's a real pleasure to work with them, they do things fast and very well. Their availability is also great.'
'Gerald Van Walle, head of the real estate practice and now also managing partner of KPMG Law is top notch. He knows the law and is a deal maker. It's truly fantastic to have him on your side. Associate Valerie Dhooghe is the lawyer to keep in mind as she does a tremendous job.'
'Highly responsive, attentive to detail and form a team with their clients from day 1, being flexible enough to understand and accommodate client's needs and concerns.'
'The KPMG Law real estate team has a great legal knowledge in all real estate matters. However, this great knowledge is combined with a multidisciplinary approach, a global KPMG network and a unique and solid technological base. The team is fully integrated and strongly committed to their clients.'
'Jim Bauwens is well known in the Belgian real estate market for his expertise in leasing matters and all legal matters that have to do with asset and property management in general. Particularly strong in the retail sector, he is an authority in the market in matters of (commercial) leasing with a strong reputation.'
Key clients
Codic International SA – Codic België SA
Ertzberg SCRL
Vastned Belgium NV
Royal Properties Group – The House of Development SA
Nespresso Belgique SA
Life Tree Estate
Lovisa
Fast Retailing Group (Uniqlo, Comptoir des Cotonniers, Princesse Tam Tam, etc.)
Group Deichmann (Solebox Belgium SRL, Van Haren Schoenen SRL, Snipes België SRL)
Construction Confederation (Confederatie Bouw)
Royal Belgian Touring Club ASBL
Allianz Real Estate GmbH and Allianz Vie SA
Work highlights
Advsed Codic België SA on negotiating a joint venture with Allianz Real Estate for the development and divestment of an office building in the Centre Business District of Brussels, envisaged to be leased to the European Union.
Advised Allianz Real Estate on the acquisition through share deal of the Commerce 46 office building in the European Quarter in Brussels, which is currently under redevelopment by the seller, Immobel SA.
Advised Royal Belgian Touring Club on the drafting and negotiations of the lease agreement for the relocation of its offices to a new building developed by Befimmo located in the central business district of Brussels.
Under the tenure of practice head
Alexis Ceuterick
,
KPMG Law in Belgium
continues to expand its bench of talent, most recently with the recruitment of labour law counsel
Barbara François
from
Racine
. The team is noted for its capabilities in cross-border mobility matters, particularly in relation to the transfer of workers from Belgium to France. Collective dismissal proceedings, social elections and social security issues are also key competencies.
Other key lawyers:
Testimonials
'Professional advice and easy to contact for additional queries or clarifications. Solid international network.'
'Very accessible and professional. Good at pointing out potential risks and the qualification of that risk.'
'The KPMG law social team advises us on a wide range of day-to-day legal HR matters such as: privacy matters related to personnel; homeworking policy and the reimbursement of costs related to homeworking.'
'KPMG law always manages to deliver relevant, pragmatic and effective advice/solutions and always with short notice.'
'Alexis Ceuterick, partner, meets our key expectations, i.e. delivering straightforward and to the point advice. He always makes sure to indicate effectively and clearly what actions need to be taken, with an indication of pros and cons, including the consequences associated with each option.'
Work highlights
Advising a multinational company active in the energy industry on cross-border employment situations (including work with foreign sub-contractors), flexible working schedules, and applicable labour law/social security regimes.
Assisting a multinational company specialised in high and low pressure air compressors, power groups, building materials as well as industrial tools and assembly systems on day-to-day HR related matters.
Assisting A company active in the food industry on a day-to-day basis for all legal HR issues and strategic projects.
KPMG Law in Belgium
advises clients on domestic and cross-border M&A, corporate and regulatory issues, and restructurings, working with the wider consultancy and its global offering to offer strong multi-jurisdictional expertise and integrated tax capabilities. The team is led by
Wouter Lauwers
, a specialist in M&A and commercial contracts with a strong focus on cross-border work, particularly for Japanese clients, alongside
Patrick Geeraert
and
Frank Cleeren
.
Practice head(s):
Testimonials
'The KPMG Law team is very hands-on and always provides workable advice, combined with an in depth knowledge of the law.'
'Tim Fransen always provides top service – whenever we face a legal problem, he comes up with a hands-on solution that works'
'KPMG Law offers top quality legal services. The firm KPMG Law is extremely professional, perfectly available and the client always receives a quality response within a short period of time. The fee-quotes are correct and in line with the market. The collaboration is very professional and the contacts very pleasant.'
'Cooperation with Tim Fransen is perfect. He is extremely professional and offers clear solutions to complex problems within the agreed timings. His communication is very clear, accurate and pleasant. As a client you get the feeling that someone thinks with you and is a partner in solving your problems. A pragmatic and always legally correct approach, with sufficient focus on the risks, typifies him. We would recommend him to anyone in our entourage for tailor-made legal assistance.'
'When you have a project or case with them, they really provide a personal approach. The link with other KPMG offices in the world is great and it gives you a network to build on.'
'Very skilled professionals, and still very easy to talk to. They are very understanding and open for unconventional ideas.'
'The KPMG Law team is very reliable and knowledgeable. Their focus is on what the client needs and they provide spot-on advice.'
'Tim Fransen is outstanding – he combines an in-depth knowledge of the law with solution-focused pragmatism. Very responsive and always available!'
Key clients
Groep Machiels
Cegeka
Baloise
Belgian Cycling Factory and Flanders Bike Valley
Provinciale Ontwikkelingsmaatschappij Limburg
Democo Groep
Opteco
Vaessen Industries
Charlier-Brabo Group
Kerckhaert & Cie
Renson
EOC Belgium
Delta Light
Stas
Signpost
ION
Wealtheon
Sweet Products
Production Resource Group
McKinsey
Standard Investment
Work highlights
Advised Group Machiels on the acquisition of Global Langerlo from the Global Estate Group.
Advised AMG² on the sale of 100% of the shares of its affiliate, Integratech BV to an affiliate of Ciclad.
Advised Sweet Products on its acquisition of the French Cemoi group, France's largest chocolate producer.
DIVERSITY
There are countless ways that differences can become strengths when working towards a common goal. Making the most of these strengths for the benefit of all relies on the representation and equitable inclusion of people from different backgrounds and with different perspectives, including – but not limited to – gender, culture, language, disability, and age.
Diversity and inclusion are key priorities for KPMG Law and for our people. We strongly believe that a diverse working context and an inclusive culture adds to that sense of belonging we all need to thrive. By embracing our people's differences and acting with an open mindset in every situation, we also build trust and foster growth and innovation, which helps to improve everyone's well-being.
To work at KPMG Law is to see the world through many different perspectives and with a truly collaborative spirit. We empower our people to be themselves and respect others – it is core to our values and what we believe in. This inclusiveness is something we continue to live, breathe, and build on. In short, we are the sum of our people and their stories. It's who we are.
Interviews
Gerald Van Walle, Managing Partner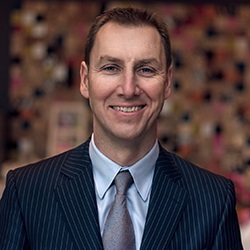 Gerald Van Walle, Managing Partner at KPMG Law, explains what sets KPMG Law apart from its competitors and what the future holds for the law firm.
What do you see as the main points that differentiate KPMG Law from your competitors?
What differentiates KPMG Law from its competitors is that we work – side-by-side with our clients – with passion and purpose, integrating innovative legal methods and deep sector and industry expertise to deliver real results. With a hands-on approach, we offer legal advice tailored to our clients' needs.
Another point that sets us apart is that KPMG Law is people focused and we radiate that towards the market. We have a strong belief that our people make the difference. Our clients appreciate that and, as a result, trust us with their most complex legal challenges both at a local and global level.
Which practices do you see growing in the next 12 months? What are the drivers behind that?
I believe that all our practices will grow over the next 12 months given our strong team, our recent name change to KPMG Law, as well as our steady growth over the past years. This growth will, amongst others, be driven by changes. Particularly, changes in legislation, such as the upcoming new civil code or the new code on real estate rights.
What's the main change you've made in the firm that will benefit clients?
Actually, in February 2021, our name changed from K law to KPMG Law and we are now a member firm of the KPMG global organization of independent member firms affiliated with KPMG International Limited. This means we're part of the KPMG Global Legal Services network of more than 2700 lawyers operating in 80 jurisdictions.
This name change further strengthened our ability to provide complete multidisciplinary solutions by combining legal expertise with access to insight, technology-enabled solutions and knowledge from across the KPMG network.
Businesses are operating in an increasingly complex, global and fast-moving legal environment. The world is changing, ever more so under the COVID-19 pandemic, and so is what businesses need from their legal adviser. By becoming KPMG Law, we are now even better equipped to help clients manage these challenges.
Is technology changing the way you interact with your clients, and the services you can provide them?
Definitely! We are constantly focused on acquiring the latest innovations and investing in new technology. These investments include both technology platforms and internal operating systems and software in order to enhance and upgrade our client service experience and also to fundamentally improve how we operate. Our investments allow us to stay up-to-speed with the high velocity of change impacting our profession, and also to meet a clear client demand.
Can you give us a practical example of how you have helped a client to add value to their business?
Often, we add value by providing our clients with a multidisciplinary solution. For example, not only can we tackle the legal and tax issues, but at the same time, we consider the operational or financial consequences of the transaction or restructuring. From a purely legal perspective, our lawyers have deep technical expertise as well as relevant sector knowledge.
Are clients looking for stability and strategic direction from their law firms – where do you see the firm in three years' time?
I strongly believe that our clients want us to be a stable and technology focused law firm that provides them, through highly experienced and acclaimed lawyers, with a client centric approach and with solutions to their problems that work. As we are part of a global multidisciplinary network, our people have a unique perspective that goes beyond simply considering the legal ramifications of our clients' issues. We have a broader business outlook that supports our clients by considering their strategic questions and the wider business implications of our recommendations. In three years' time, I believe that KPMG Law will still be considered one of the best and larger law firms in the country.