Firm Profile > KPMG Law in Belgium > Brussels, Belgium
KPMG Law in Belgium
Offices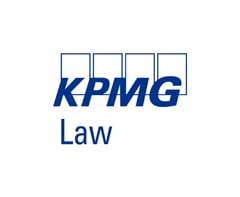 KPMG Law in Belgium
KPMG Law, Luchthaven Brussel Nationaal 1K
1930 Zaventem
Belgium
KPMG Law in Belgium > The Legal 500
Rankings
KPMG Law in Belgium advises retailers, landlords and investors on complex, high-end consumer and business expansion-related matters, as well as handling their day-to-day corporate operations. With Kortrijk-based Jim Bauwens at its helm, the practice assists with commercial lease agreements and offers advice on supply chain execution along with personnel and labour issues, particularly in light of the Covid-19 pandemic. Real estate partner Gerald Van Walle, based in Brussels, and employment partner Alexis Ceuterick, based in Antwerp, are the other key names.
Other key lawyers:
Key clients
AM Retail Belgium (American Vintage)
J. Choo
Retail Concepts
Fast Retailing Group (Uniqlo, Comptoir des Cotonniers, Princesse Tam Tam)
Popken Verwaltungs GMBH & co GCV (Ulla Popken)
Group Deichmann
Maxi Zoo Belgium
Decathlon Belgium
Overstock Garden/Overstock Home
X²O Sanitary Group
Sociedad Textil Lonia
Kwantum België
Bimba & Lola Belgium
GGSPORT Anderlecht and CHARLESPORTS (Intersport)
FPPM BE SRL (Paul Marius)
RMC Optique
Five Guys Belgium
Tanger Markt
Bose
Battlekart
Vastned Retail
Downtown Retail
Quest For Property and affiliated group companies
Van Oosterwyck
HB Capital Belgium
Flamant Design
Delbar Tournai and Carosserie Delbar
Ertzberg
D&B Management
FITNESSBOUTIQUE Belgium
ÏDKIDS (Okaidi Belgium)
Adventure France
KPMG Law in Belgium has 'a very well-balanced practice in real estate and real estate regulatory', according to one of its clients. The team has notable experience of advising investor and developer-side clients on redevelopment projects, high-value acquisitions and lease matters. Practice head Gerald Van Walle 'knows the law, but also the market and is a deal maker'. Another key figure is Jim Bauwens, who is 'very pragmatic and hands-on'. Senior associate Valerie Dhooghe is also recommended.
Other key lawyers:
Testimonials
'K law know the law, but combine it with a pragmatic approach. They understand the client's needs, which makes it easy to work with them'. 
'Gerald Van Walle understands the client's needs and has great negotiation skills'.
'Jim Bauwens is approachable and gives you spot-on advice'. 
'The team is fully integrated and strongly committed to their clients'. 
'Jim Bauwens knows the ins and outs of the market and very well understands the business. He is dedicated, strongly identifies with the client he works for and really goes the extra mile. He is always available and can react at very short notice if needed'.
'K-Law are a really good full-service law firm, and have the passion to meet their clients' needs'.
'Jim Bauwens is highly competent and handles all matters in an extremely practical and calm manner'.
Key clients
Codic International
Ertzberg
HB Capital Belgium
Vastned Retail Belgium
CORES Development
The Deichmann Group
KPMG Law in Belgium's 'solution-oriented' team has had a notable uptick in work from public sector entities, and has been kept busy with migration matters, dismissals, restructurings and collective dismissals, among other areas. Alexis Ceuterick, who heads up the department, works with counsel Mary-Ann Staar.
Other key lawyers:
Testimonials
'Very responsive, practical approach, lot of expertise, enthusiastic, great communication skills'.
KPMG Law in Belgium is a core part of the KPMG Global Legal Services network, and its team in Belgium is able to tap into a large multidisciplinary pool of resources worldwide to provide a full range of corporate and business law services to clients. Its notable strengths include domestic and cross-border restructurings, as well as M&A. In 2020, highlights included Frank Cleeren and Thomas Vandersmissen advising Belgian Cycling Factory on the acquisition of the cycling-tech incubator Bikeville and the non-profit organisation Flanders Bike Valley. Other key individuals include Wouter Lauwers and Patrick Geeraert in Brussels. Senior counsels Tim Fransen and Thomas De Clerck, who are based in Antwerp and Kortrijk respectively, are also recommended.
Practice head(s):
Wouter Lauwers (Brussels); Patrick Geeraert (Brussels); Frank Cleeren (Hasselt)
Other key lawyers:
Key clients
Mediahuis
Cegeka/Customizze/Sofin (Andre Knaepen)
Vaessen Industries
Belgian Cycling Factory
Ortessa
Opteco
Cronos
Baloise
LRM
Group Machiels
Kolmont
Trixxo
Mitiska
Bergé Automotive
VTTi
EverZinc
Vasco
Lambefimmo
Bizmotica
Pidy
Biotech Dental
Ertzberg
Mitiska
Sika
KPMG Law in Belgium >
Firm Profile
Legal 500 – KPMG Law Firm Profile
KPMG Law is a law firm providing legal assistance and advice, as well as representing clients in and out of court, mainly in the areas of corporate law, civil and commercial (contract) law, real estate law, social law, banking and financial law, tax law and public law.
With more than 90 lawyers across Belgium, we are strongly represented in different regions and offer legal services to small, medium and large enterprises alike. Our young and dynamic team of lawyers handle every unique project with creativity and dedication. With our practice-oriented approach, we always offer tailored legal advice.
KPMG Law is a member firm of the KPMG global organization of independent member firms affiliated with KPMG International Limited and is thus part of the KPMG Global Legal Services network, comprised of more than 2,700 lawyers in 80 jurisdictions.
As part of KPMG, we are able to provide complete, multidisciplinary solutions by combining legal expertise with insights and knowledge from across the KPMG network, as well as technological solutions.
At KPMG Law, it is our people that make the difference. They provide a personalized approach and offer effective, proactive and creative solutions. We work with you, integrating innovative legal approaches and deep expertise to deliver real results. One goal, one team.
Discover our people.
Discover our expertise.
Discover our latest news.
We are KPMG Law. Effective. Proactive. Creative. More than a law firm.
Main Contacts
| Department | Name | Email | Telephone |
| --- | --- | --- | --- |
| Corporate and M&A | Wouter Lauwers | | |
| Corporate and M&A | Patrick Geeraert | | |
| Corporate and M&A | Gert Cauwenbergh | | |
| Corporate and M&A | Thomas De Clerck | | |
| Corporate and M&A | Christophe Piette | | |
| Corporate and M&A | Virginie Ciers | | |
| Corporate and M&A | Kristof Slootmans | | |
| Corporate and M&A | Thomas Vandersmissen | | |
| Banking and finance | Isabelle Blomme | | |
| Banking and finance | Walter Jacob | | |
| Real estate | Gerald Van Walle | | |
| Real estate | Jim Bauwens | | |
| Real estate | Sébastien de Callataÿ | | |
| Commercial | Arthur Lahousse | | |
| Tax litigation | Filip Soetaert | | |
| Employment | Alexis Ceuterick | | |
| Employment | Mary-Ann Staar | | |
| Employment | Barbara François | | |
| Administrative and public | Karen De Braekeleer | | |
| Succession/inheritance | Tim Fransen | | |
Staff Figures
Number of lawyers : 90 At this office : 45
Languages
Dutch English French German
Other
Other offices : Antwerp Other offices : Kortrijk Other offices : Hasselt
DIVERSITY
There are countless ways that differences can become strengths when working towards a common goal. Making the most of these strengths for the benefit of all relies on the representation and equitable inclusion of people from different backgrounds and with different perspectives, including – but not limited to – gender, culture, language, disability, and age.
Diversity and inclusion are key priorities for KPMG Law and for our people. We strongly believe that a diverse working context and an inclusive culture adds to that sense of belonging we all need to thrive. By embracing our people's differences and acting with an open mindset in every situation, we also build trust and foster growth and innovation, which helps to improve everyone's well-being.
To work at KPMG Law is to see the world through many different perspectives and with a truly collaborative spirit. We empower our people to be themselves and respect others – it is core to our values and what we believe in. This inclusiveness is something we continue to live, breathe, and build on. In short, we are the sum of our people and their stories. It's who we are.
Interviews
Gerald Van Walle, Managing Partner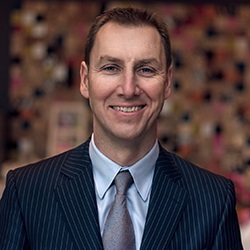 Gerald Van Walle, Managing Partner at KPMG Law, explains what sets KPMG Law apart from its competitors and what the future holds for the law firm.
What do you see as the main points that differentiate KPMG Law from your competitors?
What differentiates KPMG Law from its competitors is that we work – side-by-side with our clients – with passion and purpose, integrating innovative legal methods and deep sector and industry expertise to deliver real results. With a hands-on approach, we offer legal advice tailored to our clients' needs.
Another point that sets us apart is that KPMG Law is people focused and we radiate that towards the market. We have a strong belief that our people make the difference. Our clients appreciate that and, as a result, trust us with their most complex legal challenges both at a local and global level.
Which practices do you see growing in the next 12 months? What are the drivers behind that?
I believe that all our practices will grow over the next 12 months given our strong team, our recent name change to KPMG Law, as well as our steady growth over the past years. This growth will, amongst others, be driven by changes. Particularly, changes in legislation, such as the upcoming new civil code or the new code on real estate rights.
What's the main change you've made in the firm that will benefit clients?
Actually, in February 2021, our name changed from K law to KPMG Law and we are now a member firm of the KPMG global organization of independent member firms affiliated with KPMG International Limited. This means we're part of the KPMG Global Legal Services network of more than 2700 lawyers operating in 80 jurisdictions.
This name change further strengthened our ability to provide complete multidisciplinary solutions by combining legal expertise with access to insight, technology-enabled solutions and knowledge from across the KPMG network.
Businesses are operating in an increasingly complex, global and fast-moving legal environment. The world is changing, ever more so under the COVID-19 pandemic, and so is what businesses need from their legal adviser. By becoming KPMG Law, we are now even better equipped to help clients manage these challenges.
Is technology changing the way you interact with your clients, and the services you can provide them?
Definitely! We are constantly focused on acquiring the latest innovations and investing in new technology. These investments include both technology platforms and internal operating systems and software in order to enhance and upgrade our client service experience and also to fundamentally improve how we operate. Our investments allow us to stay up-to-speed with the high velocity of change impacting our profession, and also to meet a clear client demand.
Can you give us a practical example of how you have helped a client to add value to their business?
Often, we add value by providing our clients with a multidisciplinary solution. For example, not only can we tackle the legal and tax issues, but at the same time, we consider the operational or financial consequences of the transaction or restructuring. From a purely legal perspective, our lawyers have deep technical expertise as well as relevant sector knowledge.
Are clients looking for stability and strategic direction from their law firms – where do you see the firm in three years' time?
I strongly believe that our clients want us to be a stable and technology focused law firm that provides them, through highly experienced and acclaimed lawyers, with a client centric approach and with solutions to their problems that work. As we are part of a global multidisciplinary network, our people have a unique perspective that goes beyond simply considering the legal ramifications of our clients' issues. We have a broader business outlook that supports our clients by considering their strategic questions and the wider business implications of our recommendations. In three years' time, I believe that KPMG Law will still be considered one of the best and larger law firms in the country.