JDP Drapala & Partners > Warsaw, Poland > Firm Profile
JDP Drapala & Partners
Offices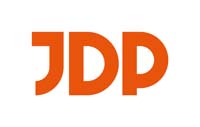 JDP Drapala & Partners
NORTH GATE TOWER
UL. BONIFRATERSKA 17
00-203 WARSAW
Poland
JDP Drapala & Partners > The Legal 500
Rankings
The team at JDP Drapala & Partners, which has increased recently at associate level, is highly adept at assisting clients through the whole lifecycle of complex construction projects, from negotiations and acquisitions to contract management and post-construction disputes. It advises major domestic and foreign construction companies, and is increasingly acting for clients in the energy sectors, especially oil and gas. Przemysław Drapała and Andrzej Sokołowski jointly lead the group with expertise in contentious mandates. They are supported by Wojciech Bazan and recently promoted counsel Ludwina Klein, who handle complex construction disputes, and Jakub Majewski and Wojciech Merkwa, who were both promoted to partner in January 2022.
Practice head(s):
Przemysław Drapała; Andrzej Sokołowski
Testimonials
'Good knowledge of the Polish market, a variety of professionals, out-of-the-box thinking, and a positive and proactive practice.'
Key clients
Warbud S.A.
Mirbud S.A.
Skanska
Torpol
Sinohydro Corporation Limited
Stecol Corporation
Aldesa S.A
Bowim S.A.
Max Bögl Stiftung & Co. Kg
Bilfinger SE
OHLA ŽS, a.s.
Eiffage Construction S.A.S
Elfeko S.A.
SPiE Elbud Gdańsk S.A.
Enprom Sp. z o.o.
VINCI
Eurovia Polska S.A.
Webuild S.p.A.
Astaldi S.p.A.
Impresa Pizzarotti S.p.A.
Toto Costruzioni S.p.A.
PORR BAU GmbH
Budimex S.A.
DAX Cosmetics Sp. z o.o.
LOTTE Wedel Sp. z.o.o.
Mostostal Warszawa S.A.
Metrostav a.s.
Nokia Solutions and Networks Sp. z o.o.
Siemens sp. z o.o.
Eltel Networks Energetyka S.A.
Gulermak Agir Sanayi Insaat
AB Kauno Tiltai
Mitsubishi Power Europe GmbH
Intercor Sp. z o.o.
Rafako S.A.
Unibep S.A.
Mosty – Łódź S.A.
Work highlights
Assisting Nokia Solutions and Networks sp. z o.o. and its consortium partners in connection with a five-year PLN2.8bn contract executed for the operator of the Polish Railways to develop a nationwide turnkey ERTMS/GSM-R and mission-critical backhaul network.
Advising the Przedsiębiorstwo Usług Technicznych Intercor sp. z o.o., Sinohydro Corporation Limited, and Stecol Corporation on constructing and modernising the "Czyżew–Białystok" section of the Rail Baltica railway route, a project worth approximately PLN4.1bn.
Represented a consortium of general contractors led by PORR S.A. in a PLN47m case before the Polish Supreme Court that reversed a recent trend leading to rejection of claims of general contractors due to exceeding the 28-day period for submitting a claim under Subclause 20.1 of the FIDIC Conditions of Contract.
JDP Drapala & Partners
 is widely regarded as a market leader in the field of construction and infrastructure disputes, and is able to '
combine effective strategy, understanding of the industry, and technical expertise to deliver exceptional results
'. The firm's expertise spans post-termination court disputes, international arbitrations, and appeal proceedings in common courts.
Przemysław Drapała
and
Andrzej Sokołowski
jointly head up the practice. In January 2022, the internal promotions of '
strategy-orientated
' 
Jakub Majewski
and
Wojciech Merkwa
further strengthened the partner bench.
Practice head(s):
Przemysław Drapała; Andrzej Sokołowski
Testimonials
'JDP is remarkable. They are able to combine effective strategy, understanding of the industry, and technical expertise to deliver exceptional results.'
'I mainly work with Jakub Majewski, who is an exceptionally skilled and strategy-orientated lawyer with great understanding of the technical details of the case.'
'It is a pleasure to be represented by the lawyers who have already helped world leaders in pursuing claims in Poland. Extraordinary track record in construction and infrastructure disputes, thus they always suggest efficient solutions.'
'Andrzej Sokołowski is a very experienced expert with broad expertise in the infrastucuture market. I was particularly impressed with his business acumen. He excels in litigation. He is very thorough in his approach.'
'Very large and rich experience in the field of construction litigation.'
'Przemysław Drapała has extensive knowledge and experience in the field of construction litigation.'
'The problem is investigated in many ways and professionally. At the initial stage, it is already possible to determine the approximate chances of a solution.'
'Professionalism in preparation.'
Key clients
Swietelsky Rail Polska
Aldesa
TORPOL
Impresa Pizzarotti & C. S.p.A.
WeBuild S.p.A.
Magna Nowoczesne Technologie Produkcji
Budimex
PORR
Pojazdy Szynowe PESA Bydgoszcz
Subsidiaries of Bilfinger SE (Germany)
Work highlights
Representing Impresa Pizzarotti & Co in multiple cases against the General Directorate for National Roads and Motorways.
Representing the claimants – PORR, PEBEKA and PNiUIK – against PKP Polskie Linie Kolejowe, the Polish national operator of railways, in a case concerning the construction of a railway tunnel to the Chopin Airport.
Representing Mostostal Warszawa and Acciona Construcción in a dispute with the State Treasury arising from the construction of a Polish motorway.
The public procurement practice at
JDP Drapala & Partners
is overseen by '
excellent practitioner and an indisputable leader'
Wojciech Merkwa
, who was promoted to partner in January 2022. The group advises both domestic and foreign companies across all stages of procurement projects, including regulatory and contractual mandates, especially in the energy and infrastructure sectors. It also represents clients before the National Appeals Chamber. Other key members of the team include counsel
Piotr Duma
, a specialist in public contracts and litigation, and senior associate
Łukasz Paweł Goniak
, who has experience in projects performed under public procurement regulations.
Other key lawyers:
Testimonials
'The main strengths of JDP are their proactive approach, profound grasp of the business environment, and understanding of what is important to the client. Those skills allow JDP to deliver very efficient advice. The public procurement team is impressive.'
'They do really understand clients' businesses due to their experience in public procurement. They offer constructive solutions suited to the situation and problem. Their attitude is flexible and client-focused.'
'The firm's lawyers demonstrate a great deal of knowledge and experience in public procurement law.'
'Wojciech Merkwa's excellent experience and knowledge of public procurement makes him an excellent practitioner and an indisputable leader.'
'Wojciech Merkwa is very experienced in the public procurement space. His very broad knowledge ensures that his team can come up with creative ideas, even in the most complicated cases.'
'Wojciech Merkwa and Łukasz Goniak are very experienced in the public procurement space and are the experts who always keep their clients a step ahead. Their great experience as public procurement experts has a remarkable impact on the manner in which they deal with cases.'
'Wojciech Merkwa has established himself as a professional in his field. The level of commitment and substantive approach to a specific case remains at a constant very high and above-average level.'
'Wojciech Merkwa has an outstanding knowledge of the law and jurisprudence on public procurement law issues. He has the ability to implement creative solutions in non-standard cases. Furthermore, he is characterised by reliability and high personal culture. He also has the ability to work under time pressure.'
Key clients
Gulermak Agir Sanayi Insaat
Mobilis sp. z o.o.
Torpol S.A.
Siemens sp. z o.o.
Transprojekt Gdańsk sp. z o.o.
Metrostav Infrastructure a.s.
Warbud S.A.
Mota-Engil Central Europe S.A.
Torkol sp. z o.o.
Polimex Infrastruktura sp. z o.o.
Track Tec Construction sp. z o.o.
NDI sp .z o.o.
Polbud – Pomorze sp. z o.o.
PDM Dębica S.A.
PORR S.A.
Przedsiębiorstwo Usług Technicznych INTERCOR sp. z o.o.
Trakcja S.A.
Muzeum Getta Warszawskiego
Mosty Łódź S.A.
Roverpol sp. z o.o.
Intop Warszawa sp. z o.o.
Unibep S.A.
EvoBus Polska sp. z o.o.
Schuessler-Plan Inżynierzy sp. z o.o.
PRK 7 Nieruchomości sp. z o.o.
Przedsiębiorstwo Robót Drogowo-Mostowych sp. z o.o.
Work highlights
Assisted Intercor with the process of informing contracting authorities about issues which occured during the performance of certain projects.
Advised Siemens on issues concerning the decision to award a contract in a procedure other than a tender procedure.
Advised Sarinż on a situation in which the position of the President of the Public Procurement Office was changed.
JDP Drapala & Partners
' real estate team works closely with the construction department to support clients with their projects from beginning to end. This offering encompasses transactions and joint ventures involving warehouses and retail properties, office lease agreements, and due diligence projects. Its clients include domestic companies and those from German-speaking countries. '
Outstanding real estate lawyer
'
Maciej Chrzan
 sits at the helm of the practice, and is aided by counsel
Michał Urbański
.
Testimonials
'JDP's main assets are their proactive approach, understanding of client needs, and their business savviness. They deliver excellent advice and work is always done on time.'
'A very open and friendly team and still highly professional. The main feature that distinguishes them from other lawyers is their ability to explain complex topics in a very simple way.'
'Availability, willingness to learn, readiness for discussion, and an ability to communicate with a lot of different people.'
'The team has permanent availability and years of experience.'
'Michał Urbański is always available for client questions. He is very experienced and provides thoughtful advice. Every legal product he provides is smart and takes all relevant circumstances into account, including commercial issues.'
'Michał Urbański puts his clients first, responding to their needs and efficiently managing the time. He has an in-depth understanding of real estate law, experience, and a solution-oriented approach.'
'Michał Urbański is a pleasure to work with. He is very cooperative and business and solution oriented.'
'Maciej Chrzan is an outstanding real estate lawyer with a deep knowledge of the Polish real estate market.'
Key clients
Trei Real Estate
Paul Hartmann
Best Secret
HiH Invest Real Estate
Boehringer Ingelheim
SanoRice
Inter Metal
Work highlights
Advised Trei Real Estate on establishing a joint venture with Patron Capital Partners to develop a chain of retail parks in Poland.
Advised Best Secret on the signing of a lease agreement for a warehouse covering 90,000 square metres in Poland.
Advised the Daimler Group on the acquisition of real properties to expand a logistics centre near Warsaw.
The '
exceptionally experienced
' practitioners at
JDP Drapala & Partners
 handle the gamut of corporate and commercial mandates, with a particular emphasis on cross-border M&A and joint ventures. The firm has established expertise in the construction and real estate sectors, and has recently been expanding its capabilities in the technology sphere.
Marcin Chomiuk
leads the team.
Other key lawyers:
Adrian Andrychowski; Maciej Chrzan; Marcin Lewiński
Testimonials
'We do recommend JDP to all other international companies with a Polish subsidiary.'
'The whole JDP team is very professional. Nevertheless, we would especially recommend Marcin Lewiński who did a great job; he acts very fast and is dedicated to closing a deal on time.'
'The firm's key strength is the ability to provide high quality advice across the various legal disciplines.'
'I always had confidence that Adrian Andrychowski acted in the best interests of our business.'
'JDP is large enough to provide a full range of legal competencies for a large-scale business, yet small enough to really provide the tailored approach that one needs in today's business environment.'
'Adrian Andrychowski makes himself available to his clients to keep them up to date on the status of their cases. He is able to work across different geographical jurisdictions, as well as straddle the different competencies within JDP to get the right practitioner on the correct subject matter.'
'Team is available on short notice, very engaged and takes the initiative. They bring together a lot of expertise from different team members. Team has a lot of practical experience that they are happy to share.'
'All team members are exceptionally experienced and competent; easy-going people that I enjoy working with.'
Key clients
MAGNA Group
Bilfinger SE
Scope Fluidics
Apleona Group
Siemens
Adezz Group
Trei Real Estate GmbH
JAF Group
Terminal Inc.
Melitta Professional
Boehringer Ingelheim Business Services Poland
Waada The Movement
GreenPack Group
BestSecret
Paul Hartmann AG
Fluid Ice Family Office Ltd.
EPSA
Work highlights
Assisted EQT Group with the sale of its GETEC entities.
Assisted Trei Real Estate with the setting up of a joint venture with Patron Capital, a pan-European institutional investor focused on property-backed investments.
Assisted with a comprehensive restructuring of the Polish subsidiaries of Magna Group.
JDP Drapala & Partners
 was launched in January 2021 when counsel 
Joanna Ostojska-Kołodziej
joined the firm from
Kochanski & Partners
. The team is particularly strong in advising clients from the IT sector expanding their businesses into Poland.
JDP Drapala & Partners >
Firm Profile
Since its establishment in 2005 JDP Drapała & Partners has been providing effective legal solutions to domestic and international clients – in particular companies operating in sectors such as: construction, infrastructure, real estate, new technologies, production, transport, services, but also banks and investment funds.
With 7 partners and 67 other lawyers, JDP advises in complex commercial transactions and in the day-to-day operations of medium-sized and large enterprises. A significant part of services is representation in court and arbitration proceedings, as well as tax consultancy and advice in the field of labour law.
Having one of the largest litigation and arbitration practice teams, and infrastructure department on the Polish market (larger than the departments of international law firms), JDP is a Polish leading law firm specialising in legal advice and legal representation regarding large construction and infrastructure projects, including in particular projects in the area of railways, roads, bridges, power facilities, transmission networks and public and industrial facilities.
In the above mentioned areas JDP has won many precedent-setting and ground-breaking judgments influencing the entire industry, paving the way for introducing system solutions that can improve the market situation and facilitate cooperation between employers and contractors.
JDP is highly recognised on the market for its well-established German Desk, offering advice in German in all areas of economic law for the largest international concerns, especially in the area of DACH (Germany, Austria, Switzerland). JDP also offers advice in Italian and French. As a result, JDP is also often chosen as a go-to adviser for a large number of top-tier foreign law firms that do not have their own offices in Poland.
For several years, JDP's clients' recognition has been reflected in high positions in international rankings, such as Chambers and Partners, The Legal 500.
JDP regularly wins accolades in: Construction; Dispute Resolution; Arbitration; Public Procurement; Real Estate; Commercial, Corporate & M&A.
Practice areas
Litigation and arbitration: JDP has a strong reputation in representing Polish and foreign entities in proceedings before common courts as well as in both domestic and international arbitration (the Polish Chamber of Commerce, Lewiatan, ICC, VIAC, DIS, UNCITRAL). Clients value especially JDP's vast experience and efficiency in litigating or arbitrating complex cases concerning construction and infrastructure investment projects. In this area, JDP has handled about a dozen precedent-setting cases (including before the Supreme Court), often contributing to the formation of the Polish case law.
Infrastructure and construction industry: JDP is one of the leading law firms on the Polish legal market in providing legal advice to general contractors, subcontractors, investors and design companies implementing complex construction and infrastructure investment projects (roads, engineering, large-scale projects, power engineering, public utility facilities, sports facilities, industrial facilities). For over 17 years JDP has been advising its clients on the largest infrastructure and construction investment projects in Poland and representing parties in related court and arbitration proceedings. In terms of Construction/Construction disputes category, JDP and Prof. Przemysław Drapała have been placed in Top Tier in The Legal 500 EMEA since 2018.
Public procurement: JDP is highly experienced in providing legal advice to Polish and foreign entities at all stages of public procurement procedure (both regular and sectoral), in particular with regard to infrastructure, energy and services sectors, and represents its clients in proceedings before the National Appeals Chamber. In several cases complaints filed by JDP with common courts against judgments issued by the National Appeals Chamber have led to precedent-setting rulings.
Transactions M&A and corporate law: JDP provides comprehensive support in commercial transactions, including advice on cross-border aspects of commercial law, in particular acquiring (M&A) and restructuring capital companies, as well as ongoing support to commercial companies. JDP's transaction and contract counselling team is best known for its ability to provide legal and tax support in short time and in business-oriented way, at the same time ensuring comfort of legal and tax security, even in the most complex legal cases. Due to JDP's in-depth knowledge and extensive experience gathered for plenty of years, the team is in position to provide legal and tax advice to the biggest corporate groups and conglomerates operating within different sectors of business, including in particular global automotive, transport & logistics, real estate, construction and FMCG markets.
Real estate: JDP provides legal advice on all types of projects relating to trading in and financing real estate transactions at a national and cross-border scale. The real estate team has significant experience in advising top international brands from all over the world in their ever-increasing number of real estate deals in Poland, in particular industrial giants who invest in expanding their production facilities in Poland. The clients include: building owners and managers, property developers and construction companies.
Contracts (commercial): JDP combines expertise with business expectations while providing legal security to clients, particularly with regard to situations that no one expected at the time of concluding the contract. That is why JDP specialises in preparing complex "tailor-made" contracts and supports clients taking into account their individual situation. Working closely with foreign law firm partners, JDP carries out projects extending beyond the Polish jurisdiction, providing clients with comprehensive services for their cross-border ventures.
Employment practice: JDP supports its clients with respect to individual and collective labour law matters, both from a domestic and cross-border perspective. JDP provides ongoing legal services to HR departments and managerial staff, advises clients on selecting the right form of cooperation with employees, drafts necessary employment-related documents, draws up rules and regulations and internal policies, develops effective salary and incentive schemes. Thanks to close cooperation between lawyers from various fields, in particular personal data protection, and tax advisers, JDP offers optimised solutions, taking into account all aspects of contractual parties' interests.
Personal data protection: JDP supports clients in the implementation of data protection projects and of the GDPR. This applies in particular to mobile applications, websites, software and other personal data processing technologies used in business. JDP advises clients on services and marketing activities using new technologies and other projects that require the collection of information about users, clients, employees (e.g. in connected cars or monitoring systems), also when international transfers are involved. JDP supports clients in regulating data processing within groups of companies. The team has experience in auditing already implemented projects and entire companies for compliance with data protection regulations, also in terms of industry requirements.
Taxes: JDP's tax law team is a group of tax advisers with over twenty years of experience in their specialisation. The team provides tax advisory services to domestic and foreign entrepreneurs with respect to tax settlements related to current business activities, as well as transactions and restructuring processes, taking into account international tax law. JDP experts also represent taxpayers before tax authorities and tax inspection authorities at all stages of the proceedings and in court and administrative proceedings. Clients receive tax support regarding investments, including those related to real estate, capital concentration processes, divisions and transformations of companies, as well as transfer prices.
Compliance: We advise businesses that already have a compliance system in place and those that want to implement such system or its elements in their companies. We assist our clients in all stages of devising a compliance system, including risk management, procedures development, training sessions and information campaigns, internal investigations and public authorities inspections. Our services also include auditing compliance systems as part of a review and improvement process. Our teams are aware of how important compliance is and how it should be developed and adjusted to a given company to be effective. Therefore, depending on what the client needs, we also focus on selected areas, using the expertise of our lawyers and advisers across various fields.
Corporate and commercial disputes: Our experienced team represents domestic and international clients in all types of corporate and commercial disputes. The team comprises both litigators and lawyers with extensive experience in handling corporate matters, M&A and international projects. Our expertise includes, but is not limited to, registration procedures, proceedings regarding corporate bodies' resolutions and shareholder rights. We also provide advice in matters concerning the liability of corporate-body members. Our services in the area of commercial disputes concern in particular transactional and post-transactional (post-M&A) disputes, in which we successfully represent our clients.
IP/IT/Advertising and Media Law: The primary focus of our IP/IT/Advertising and Media Law Practice is to legally secure intellectual property which, in the changing reality, is inherent to each business. We create legal frameworks for the online presence, including drafting legal documentation for electronic services such as apps, online portals and other new technology products. Our experts support entities from the IT and new technologies sectors by:
choosing an appropriate legal model for their businesses,
reviewing contracts, including contracts on software implementation,
drafting service agreements and agreements on IT infrastructure support.
We have extensive expertise in providing legal advice to the marketing and advertising industries, regarding in particular:
protecting creative concepts,
design agreements,
agreements with subcontractors,
securing IP rights arising during advertising campaigns.
White Collar Crime: We provide comprehensive legal advice on criminal matters, tax offences and white collar crimes. We act for our clients as a defence counsel, counsel to an aggrieved party and auxiliary prosecutor. Our services span legal support in internal investigations through to devising internal regulations to limit the risk of violations. We provide day-to-day legal assistance to entities subject to the regulations on combating money laundering and terrorism financing; we carry out legal audits, design procedures and assess risk in light of domestic and EU legislation. The results that we deliver to our clients come from the combination of legal inputs from all our teams.
Energy and Renewables: We advise Polish and foreign clients on energy issues with a particular focus on renewables. We provide legal services for investments in the energy infrastructure, including among others: conventional and renewable energy sources, transmission and distribution grids, energy storage. Our team conduct legal and tax due diligence checks for purposes of acquiring, or financing the acquisition of, and performing RES projects in Poland. We assist energy companies with fulfilling their regulatory obligations (concessions, permits, registrations, disputes over grid connections, tariffs).
Consumer law: To our business clients, we offer legal advice, support and legal opinions on consumer law. Our team advises Polish and foreign manufacturers at each stage of their operations in terms of products as well as product sales and distribution. We create legal frameworks for consumer direct, indirect and omnichannel selling. Our services also include assistance with devising sales, disclosure (GDPR, marketing consents) and complaint procedures. Our team advises entities across all sectors, including those operating in the sector of sensitive products such as alcohol, tobacco, and pharmaceuticals. We also advise companies from the new technology sectors; our clients include entities from the e-commerce, mobility, and fintech industries.
Staff Figures
Number of partners : 7 Number of other lawyers : 67
Languages
Polish English German
Interviews
Professor Przemysław Drapała, PhD, Radca Prawny (Attorney-at-law), Managing Partner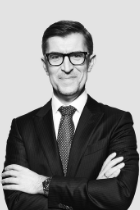 JDP's Partner Prof. Przemysław Drapała on future perspectives and how the firm turns challenges into successes
What do you see as the main points that differentiate JDP Drapała & Partners from your competitors?
What sets us apart from competing law firms is that we are an expert independent law firm focusing on a few selected fields of expertise, in which we provide practical legal counselling and legal representation of the highest quality. Expertise and experience in these areas backed by a well-established track record allow us to achieve tangible results for our clients. In addition to litigation, construction and infrastructure investment projects, we successfully advise on M&A transactions, real estate matters and public procurement. Within these practices, we combine over 15 years of experience with expertise. For the above reasons, more and more foreign clients choose our law firm instead of international brands.
Which practices do you see growing in the next 12 months? What are the drivers behind that?
We have already been observing a gradual growth in litigation & arbitration proceedings and M&A transactions. Disturbances to the economy and international trade caused by the pandemic have contributed to a larger number of disputes between companies (including disputes with public employers in Poland as part of the performance of procurement contracts) and take-overs in some industries. We have also been observing a more dynamical growth of work in the real estate practice thanks to an increased activity of investors, both foreign and domestic.
What's the main change you've made in the firm that will benefit clients?
Our experts regularly hold free (online) seminars on most recent or precedent-setting issues in respective industries, which are practical to our clients' operations in Poland. A large number of our clients attend these seminars, and the feedback that we receive about them is very positive.
Is technology changing the way you interact with your clients, and the services you can provide them?
We recognise the importance of technology and how it changes the way legal services are provided to our clients. Since the start of the COVID-19 pandemic, we have invested in technological improvements to our office, which now allow us to participate in a professional manner in remote court hearings, in videocalls with our clients and when providing webinars. Last year we have also updated our website to meet the current design and accessibility trends. In addition, we regularly use cloud solutions to exchange documents between our team and clients, while at the same time guaranteeing the standards of confidentiality and data protection.
Clients expect from the very beginning of our practice that we use the available and new technological solutions to be as efficient as possible in sharing our legal expertise and experience.
Can you give us a practical example of how you have helped a client to add value to their business?
We represented a consortium (consisting of the largest construction company operating on the Polish market and one of the leading technology suppliers in Europe) in negotiations with a Polish public employer regarding claims for reimbursement for additional costs in one of the energy projects in Poland. As the negotiations did not bring the expected results, in November 2020 on behalf of the consortium we filed a lawsuit with a Polish court. After our statement of claim was delivered to the public employer, four months later the public employer decided to settle the case amicably after having reviewed our argumentation presented in the lawsuit. Under the settlement, our clients were paid over EUR 25 million as reimbursement, which was a huge success and allowed them to avoid further legal proceedings (information on this is publicly available).
Are clients looking for stability and strategic direction from their law firms – where do you see the firm in three years' time?
In the next three years we want to strengthen our leading position in the selected fields of expertise by further growing the firm organically and by continuing to meet our clients' needs. We see a great potential to further develop these practices. We will continue to maintain our current long-standing client base and at the same time try to reach out to new potential clients from specific industries such as construction or IT/Tech companies (in terms of M&A).As mentioned in the question, clients are indeed looking for stability and they prefer to work with a law firm, which will maintain the consistent high-quality level of legal advice delivered in a commercially-oriented way.