Mutlu Law Firm > Istanbul, Turkey > Firm Profile
Mutlu Law Firm
Offices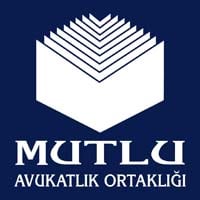 Mutlu Law Firm
ALTUNIZADE MAH. KISIKLI CAD. NO:35/2 K:1
ÜSKÜDAR
34662 ISTANBUL
Turkey
Mutlu Law Firm >
Firm Profile
The firm: Mutlu Law Firm was founded in February 2002 by experienced lawyers who worked in the law department of the Kuwait Turkish Participation Bank Incorporation (a subsidiary of the Kuwait Finance House) as chief legal counsel and legal advisers since 1990. Mutlu Law Firm is composed of teams of experts in all areas of banking, Islamic finance, corporate, real estate transactions, joint ventures and construction areas, and litigation services for over 20 years.
Mutlu Law Firm is the second law firm in Istanbul and the eighth one throughout Turkey that was established in Article 44 of the law no.1136 after the recent amendments which allow lawyers to establish corporate legal entities.
Areas of practice
Banking and Islamic finance: since 2002, the firm has been providing a full package legal service to Kuveyt Turk Katilim Bankasi A.S. (one of the participation banks in Turkey).
The team has the know-how, experience and knowledge to prepare all kinds of agreements in banking, Islamic finance especially Sukuk and ijara transactions, credit and syndication agreements, project finance agreements, profit and loss sharing investment agreements, service agreements, collateral agreements and any other banking/Islamic finance agreements and documents that the client will need during the legal process of investments in Turkey.
Consultation: the firm provides services in a verbal or written manner by means of telephone, fax, e-mail or other communication means so as to minimise clients' legal risks or resolve all of the matters that clients may face in daily life. The main objective of the consultation service is to determine and prevent disputes that may occur in the future, before the court process. In this context Mutlu Law Firm, which is composed of attorneys that have provided consultation services for ten years in several law fields, provides high quality legal services.
Agreements: the purpose of minimising or removing clients' legal risks faced in daily life and/or clients' commercial activities can be achieved by well-drafted agreements that provide the most efficient legal protection. While a well-drafted contract minimises the risk of legal action between sides, it also takes part in resolving the possible disputes between such parties. Consequently, contracting clients' legal transactions allows clients to safely conduct these transactions and minimise the probability of encountering legal problems in the future. Mutlu Law Firm is composed of experts in contract law and provides the necessary legal assistance related to drafting contracts and making them appropriate for law and the benefits of the client.
Collateral: assuring clients' rights and claims arising out of legal relations and transactions is one of the means for minimising clients' legal risks. Mutlu Law Firm has enough experience and knowledge (including fields necessitating competence such as mortgage, pledge on commercial entities) in assuring the right and claim.
Dispute resolving services: litigation, pro and con legal actions are pursued and concluded on time when a legal dispute occurs in clients' personal and business dealings. Mutlu Law Firm serves in all kinds of legal actions with its competent attorneys.
Execution and bankruptcy proceedings: the competent attorneys and experienced staff of the firm possess experience and knowledge especially concerning the collection of both individual and corporate claims arising from various loan agreements.
Negotiations: this kind of service mainly focuses on negotiating with the other party, organising meetings and drafting protocols in order to amicably settle in favour of the client the disputes that may arise out of the legal actions, executive proceedings or any sort of legal controversy that has not been discussed before the courts yet.
Services aiding business development: company establishment, mergers, acquisition, amendments made within articles of association, leasing.
Main Contacts
| Department | Name | Email | Telephone |
| --- | --- | --- | --- |
| Banking | Ümit Akkaya | | |
| Banking | Bekir Halaçoglu | | |
| Islamic finance | Ümit Akkaya | | |
| Islamic finance | Bekir Halaçoglu | | |
| Corporate and commercial | Ümit Akkaya | | |
| Corporate and commercial | Bekir Halaçoglu | | |
| Real estate | Ümit Akkaya | | |
| Real estate | Ibrahim Mutlu | | |
| Foreign investments and joint ventures | Ümit Akkaya | | |
| Foreign investments and joint ventures | Bekir Halaçoglu | | |
| Labour | Ümit Akkaya | | |
| Labour | Bekir Halaçoglu | | |
| Insolvency and restructuring | Erol Kaya | | |
| Insolvency and restructuring | Hayri Torbaci | | |
| Litigation, arbitration and dispute resolution | Ümit Akkaya | | |
| Litigation, arbitration and dispute resolution | Bekir Halaçoglu | | |
| Securities | Erol Kaya | | |
| Securities | Ibrahim Mutlu | | |
| Commercial agreements | Ümit Akkaya | | |
| Commercial agreements | Bekir Halaçoglu | | |
| International commercial transactions | Ümit Akkaya | | |
| International commercial transactions | Bekir Halaçoglu | | |
| Execution and bankruptcy proceedings | Tamer Aydin | | |
| Execution and bankruptcy proceedings | Erol Kaya | | |
Staff Figures
Number of lawyers : 25
Languages
Turkish Arabic English
Memberships
Union of Turkish Bar Associations Istanbul Bar Association