Firm Profile > RASK Attorneys-at-Law > Tallinn, Estonia
RASK Attorneys-at-Law
Offices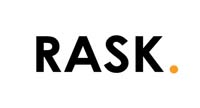 RASK Attorneys-at-Law
ROTERMANNI 8
10111 TALLINN
Estonia
RASK Attorneys-at-Law > The Legal 500
Rankings
RASK Attorneys-at-Law >
Firm Profile
RASK Attorneys-at-Law is a full-service, fast-growing business law firm. An experienced and valued advisor in sophisticated cross-border transactions with an enviable reputation in complex dispute resolution proceedings.
The distinct reputation of RASK attorneys is evidenced by the abundance of its loyal clientele as well as the rapidly growing number of new clients, mostly based on recommendations. The firm's client base includes local, regional and international companies; investors (private and venture capital); financial institutions; as well as administrative and state institutions.
RASK's advisors are well known and appreciated for their genuine passion and dedication when representing the interests of their clients. The firm boasts some of the best Estonian legal experts in a variety of fields – including corporate, tax and constitutional law.
RASK Attorneys-at-Law was established in 2012 by two ambitious attorneys-at-law, Tarmo Peterson and Ramon Rask. The third partner Märt Rask, former Chief Justice of the Supreme Court of Estonia and Minister of Justice, joined the firm in 2013.
In early 2020, RASK gained two new partners, long-term colleagues Villy Lopman and Timo Kullerkupp.
Areas of practice
Corporate, mergers and acquisitions: RASK´s corporate law team has strong references in all economic sectors, including real estate, IT and telecommunications, medicine, energy, commerce, advertising and film.
RASK offers comprehensive on-call legal consulting to leading Estonian and Baltic investment funds and advisers, such as BaltCap, SmartCap, Zenith Family Office and Spring Capital. RASK is also the legal adviser of choice for internationally recognised, rapidly growing companies such as Cleveron (Estonian Entrepreneur of the Year 2018), Magnetic MRO (Entrepreneur of the Year 2017) and Ridango (the leading provider and developer of public transport ticketing systems in the region).
Banking, finance and capital markets: RASK has multiple strong references in dealings with M&A houses, VC and PE investors, banks, crowd-funding platforms and private investors. The firm also helps clients in communicating with regulators and permitting matters – e.g. acquiring a qualifying holding or creditor activity licences, bond issues or establishment of funds.
With its competences in the area of banking, finance and capital markets, RASK also participates legislative initiatives in the field.
Dispute resolution: Dispute resolution and representing clients in complicated business conflicts, state and local government affairs as well as civil disputes, has been one of the focal points and key strengths at RASK since its inception. The firm has time and again shown courage to take on complex and controversial cases where other law firms have considered it impossible to deliver.
Administrative and constitutional: Due to its unique experience, RASK's constitutional law team ranks among the best in Estonia, with its outstanding analysis and litigation skills in constitutional matters. RASK consults local governments, including the cities of Tallinn and Tartu, professional associations as well as the private sector. The firm has seen repeated success in representing clients in many heated disputes before the Supreme Court and raising questions of constitutionality concerns in disputes over taxes, health care and other fields.
Tax: The high quality of RASK's work in tax law is confirmed by the fact that the firm's clients include some of Estonia's largest law firms as well as leading private-sector companies. RASK has also provided or continues to provide tax consulting to Estonian ministries and local governments, including the city authorities of Tallinn and Tartu, representative bodies and umbrella organisations, such as the Estonian Association of Car Dealers and Service Companies, the Estonian Traders Association and the Estonian Autosport Union, as well as major festivals and events in the Baltics, including Rally Estonia (FIA European Rally Cup and Official WRC event).
IP, IT and telecommunications: RASK has diverse experience in consulting complex technology projects and start-ups, including on legal matters related to blockchain technology, cryptocurrency and artificial intelligence. The team also deals with regulatory questions (such as product compliance) as well as protection of intellectual property, copyright and personal data.
RASK is the legal adviser of choice for internationally recognised Estonian technology companies such as Cleveron (Estonian Entrepreneur of the Year 2018), Ridango (the leading provider and developer of public transport ticketing systems in the region), Navirec (a tracking systems provider active in a dozen countries), Modera (IT solutions provider in more than 20 countries) and Digital Sputnik (manufacturer of lighting tools for Hollywood blockbusters).
Construction and real estate: RASK offers legal consulting on commercial real estate projects, real estate portfolio investments, day-to-day management and administrative affairs as well as advising exits from major investment funds and projects.
RASK provides comprehensive on-call legal consulting to several major construction companies, helping them with procurement and planning issues and day-to-day management, including employment relations and foreign labour. RASK also represents its clients in construction disputes.
Shipping and transport: RASK has diverse experience in the aviation and shipping industries, serving as a comprehensive legal consultant to some of the most prominent operators in the field.
Since 2012, RASK has acted as legal consultant to the aircraft maintenance provider Magnetic MRO (Estonian Entrepreneur of the Year 2017) and has experience in consulting for various operators. Legal consultancy for the aviation sector involves communicating with the authorities, impact assessments and legislation, addressing infrastructure, authorisation and staffing issues, and providing comprehensive consulting on contracts and corporate law, including acquisitions, pledges, and aircraft leases.
Since its establishment, RASK has been actively involved with the shipping industry. Some of our long-term clients include Pärnu Sadam (the most important cargo port in western Estonia), and Kihnu Veeteed (one of the largest Estonian ferry operators). Sector-specific legal consulting covers complex tax and procurement disputes, planning and infrastructure issues, as well as corporate law.
Competition, public procurement and energy: RASK consults both contracting authorities and tenderers, guaranteeing a solid legal competence throughout all the stages of public procurement. RASK has carried out state aid-related legal analyses of a number of large-scale projects. One example is an analysis for the Estonian National Audit Office of how the support measure for new-generation broadband networks complies  with the European Union rules for state aid.
Staff Figures
Number of lawyers : 16 at this office : 15
Languages
English Estonian Finnish German Italian Russian
Memberships
Estonian Bar Association
Other
Other offices : Tartu
Client Testimonials
CLIENT: Mr Jaak Parre, general counsel of Cleveron AS
COMPANY/FIRM: Cleveron AS
TESTIMONIAL: Cleveron is a fast-growing, innovative tech company with global reach. This sets the level to our legal partners who must know our business, be able to advise on international level and provide services flexibly. RASK attorneys-at-law meets those expectations. Our cultures are alike and we are very pleased with RASK's services. In addition to providing excellent legal solutions, RASK has a sound appreciation for the business model of starting companies – often providing constructive feedback that takes and drives us forward.
---
CLIENT: Mr Risto Mäeots, CEO of Magnetic MRO AS
COMPANY/FIRM: Magnetic MRO AS
TESTIMONIAL: RASK attorneys have assisted Magnetic MRO in many of its legal affairs for more than 6 years, during the time of which MRO has become one of the leading airplane technical maintenance providers in the region. We've always received competent and prompt advice from RASK, regardless of whether the matter concerns aviation or state subsidies, corporate matters or foreign employees. They know and they care what their clients do. For us this is the key component of a successful partnership.
---
CLIENT: Ms Vilma Sool, Head of the Estonian Branch at TF Bank AB
COMPANY/FIRM: TF Bank AB
TESTIMONIAL: TF Bank has been working with RASK for more than 2 years now. As we operate in the consumer credit industry we are facing a very high level of regulation governing both our everyday activities and the legal relations with our clients. We are very pleased with RASK's finance team headed by Timo Kullerkupp. They are accessible and punctual and have a good grip with business. As far as project finance goes, RASK's contributions have been constructive and insightful. A definite recommendation.
---
CLIENT: Mr Allan Selirand, Director of Estonian Investment Agency at Enterprise Estonia
COMPANY/FIRM: Enterprise Estonia (EAS)
TESTIMONIAL: RASK attorneys have assisted Enterprise Estonia in different legal matters, mostly related to foreign investors. They've shown highest demands towards the service they provide and fluent communication with any potential investor from any part of the world. We're happy to have them as our legal partner.
---
CLIENT: Mr Aivar Brock, CEO of Unitree Industrial OÜ
COMPANY/FIRM: Unitree Industrial OÜ
TESTIMONIAL: RASK attorneys and Ramon Rask in particular have assisted me in all the major transactions I've executed during the last 10 years. Whether it's the sale of leading pan-Baltic market research company to NORSTAT or one of the largest lift rental companies in Poland to RIWAL, Ramon and RASK attorneys have done an amazing job in executing these transactions. Due to his deep knowledge in M&A and business oriented approach, I can assure that Ramon Rask can easily adapt with different jurisdictions and play with remarkable ease on the same playfield with any attorney of any world's leading law firms.
---
CLIENT: Mr Erki Lipre, CEO of Ridango AS
COMPANY/FIRM: Ridango AS
TESTIMONIAL: RASK attorneys led by Ramon Rask have assisted Ridango in variety of legal matters, starting from corporate issues and ending up with litigations. Regardless of the matter, its size and nature, they've always been committed to deliver their very best. Their devotion to their work is inspiring and their skills are indisputable.
Diversity
RASK Attorneys-at-Law provides pro bono legal services to a variety of significant Estonian non-profit organizations, focusing on fields of environment, support for children, culture and sports.
Estonian Fund for Nature is one of the oldest Estonian non-profit organizations, dedicated to nature conservation. The Fund operates to promote sustainable use of natural resources, raise environmental awareness in society and seek solutions for preserving a clean environment for future generations. https://elfond.ee/
The Estonian National Culture Foundation has been created to help preserve and develop Estonian culture. The foundation distributes scholarships worth an average of EUR 200,000 each year through more than 180 sub-funds, contributing significantly to the development of Estonian culture, education, sports, medicine and many other areas. http://www.erkf.ee/
The Estonian Food Bank operates to distribute surplus food from supermarkets, restaurants and manufacturers to the people who need it the most. With the support of food bank volunteers, products that otherwise would go to waste, end up helping thousands of families. https://www.toidupank.ee/
Caritas Estonia is committed to helping the weakest in society – parents who have had children at a very early age and are living in difficult circumstances. Caritas also provides support for children in substitute homes, helping them attend to their hobbies and trainings. http://www.caritas.ee/
Estonian Olympic Committee is the umbrella organization of Estonian sport, responsible for elite sport, youth sport and sport for all and including both Olympic as well as non-Olympic sports. Through a number of affiliated organizations, the Olympic Committee supports the training of trainers, the provision of sports medicine services, the fight against doping and the maintenance of a admirable sports culture. www.eok.ee
The Estonian Ski Association unites all well-known ski sports and represents them both domestically and in international organizations. The Ski Association is carrying out various projects to support Estonian athletes and to introduce and develop ski sports to the next generation. www.suusaliit.ee
Top Tier Firm Rankings
Firm Rankings