Firm Profile > Quinz > Vilvoorde, Belgium
Quinz
Offices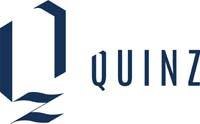 Quinz
MEDIALAAN 28B
1800 VILVOORDE
Belgium
Quinz > The Legal 500
Rankings
Quinz >
Firm Profile
The firm: Quinz was created in 2011 as an independent premier business law firm. Since then, the firm has considerably grown in size, to more or less 35 lawyers, but has retained its original focus. The firm does not aspire to be a full-service firm but prefers to concentrate on its four areas of practice, offering top legal quality and tailored service. Its client base is a mix of international and national corporate clients, from various business sectors. Quinz is well-recognised in the Belgian legal market, respected by its peers for the strength of its team, their legal expertise and the pragmatic approach. The firm is well-connected in most jurisdictions in Europe, Asia and the US through its close relationships with 'best friends' law firms. Many of its lawyers have also gained experience in international law firms or as in-house counsel in multinational companies.
Areas of practice: Quinz concentrates on four areas of practice: litigation and arbitration, corporate M&A and commercial, life sciences, and competition law. The firm practises in English, Dutch and French.
Litigation and arbitration is an essential part of Quinz's business. The experienced team of litigators fights for the interests of its clients in Belgian courts as well as in national and international arbitration and mediation proceedings. The firm assists companies in negotiations and delivers exceptionally reliable advice on litigation risks and strategy. The dispute resolution practice focuses on commercial and corporate disputes, creditor claims and insolvency, regulatory claims and white-collar defence.
The corporate M&A and commercial team works for both international corporations, private equity funds, investors, banks and financial institutions as well as entrepreneurs, start-ups and growing businesses – and advises on various types of M&A projects, equity financing and credit transactions and a variety of corporate counselling and business restructuring matters.
The life sciences team occupies a unique place in the Belgian and European legal markets. It is dedicated to providing expert advice (on both national and international matters) to companies active in pharmaceuticals, biotech, medical devices as well as innovative technologies (smart devices and ICT, key enabling technologies). The firm's clients comprise pharma multinationals, SMEs, innovative start-ups and spin-offs. The life sciences team at Quinz advises on regulatory challenges, compliance issues and the preservation of its clients' intellectual property, drafts and negotiates contracts for day-to-day operations, and assists its clients with corporate structuring, strategic projects, business development and financing needs.
The competition team has built solid expertise over the past years by assisting national and international clients in high profile cartel and abuse of dominance investigations, providing compliance and dawn raid trainings and advising on cooperation agreements and distribution strategies as well as state aid. Quinz's clients seeking competition law assistance are often companies in the pharmaceutical sector. Through close collaboration with Quinz's life sciences team, our team aims at giving tailor-made advice, taking into consideration the peculiarities of the pharmaceutical sector and its regulatory framework. In addition to the life sciences industry, the firm also generates interesting mandates from clients in other sectors such as retail wholesalers, insurance companies, telecom operators and public undertakings.
Staff Figures
Number of lawyers : 35
Languages
Dutch English French
Diversity
PRO BONO WORK
Every year Quinz provides hours of legal support by handling a maximal number of pro bono cases. Most of these are intended to contribute to the modernisation of our current law and therefore have a profound social significance.
BAEF
Quinz provides pro bono legal support on a regular basis to the Belgian American Educational Foundation (BAEF). BAEF is a non-profit dedicated to fostering the advanced study or research of deserving Belgian and American university students, scientists and scholars through its exchange fellowship program. Quinz has been involved in setting up a new fund which will generate a steady stream of low-risk revenue to the BAEF.
RECODIFICATION OF THE LAW OF EVIDENCE
Quinz litigation partner Benoît Allemeersch has been appointed by the Belgian Minister of Justice, Koen Geens, as expert member of the commission charged with the drafting of a proposal for a thorough reform of the Belgian law of (civil) evidence. The commission was put in place by the Belgian Government with the particular aim of adapting the centuries-old law of evidence to the reality of modern society, including recent technological developments. For instance, the existing legislation on this subject needed to be brought in line with the EU Regulation No 910/2014 on electronic identification and trust services for electronic transactions in the internal market and repealing Directive 1999/93/EC. Benoît Allemeersch, who is partim professor of procedural and evidence law at the university of Leuven (Belgium), took part in the drafting of the new rules and appeared as the Government's expert at the parliamentary hearings. The proposed rules will be incorporated in Book 8 of the new Belgian Civil Code, which will replace the current Civil Code enacted in 1804 and will come into force on 1 November 2020 (with a few exceptions).
MODERNISATION OF BELGIAN COMMERCIAL LAW/NEW INSOLVENCY RULES IN BELGIAN CODE OF ECONOMIC LAW
Of Counsel Joeri Vananroye has advised the Minister of Justice, Koen Geens, on the modernization of Belgian commercial law. He is the principle author of the draft act concerning this modernization of Belgian Commercial law. Highlights of the act are that it provides for the abolishment of the notion "merchant" and introduces a new general concept of "undertaking" ("entreprise" / "onderneming"). Joeri Vananroye, who is also professor of commercial law, economic law and economic analysis of law at the university of Leuven (Belgium), was also involved in the drafting of the new insolvency law rules that are to be implemented in book XX of the Belgian Code of Economic Law.
NEW ARBITRATION RULES FOR CEPANI
Partner Benoît Allemeersch has been appointed by CEPANI, the Belgian centre for arbitration and mediation, as a member of the working group preparing the new version of the CEPANI arbitration rules. The working group is charged with proposing amendments to the arbitration rules that date from 2013. On 1 January 2020, the new rules entered into force.
SUSTAINABILITY COMMITMENT
In our day-to-day activities, we strive to a more sustainable environment. Quinz has implemented different measures with the aim of reducing our environmental footprint. Quinz has invested in a well-functioning work environment, which significantly reduces our paper usage. Finally, it is at least as important for us that our external providers apply the same standards.
DONATION POLICY
Following other years' traditions, this year Quinz has donated to Plasmaforkids. Quinz's support of Plasmaforkids is rooted in our strong belief that no one should feel left alone in her/his struggle, kids in particular.
International Capabilities
Quinz is well positioned in the triangle Vilvoorde (Brussels) – Mechelen – Leuven. Very close to Brussels, the capital of Europe and nearby the national airport in Zaventem. Our lawyers work from our offices or from those of our clients.
OUR CLIENTS
Quinz is a young and innovative law firm that combines robust sector knowledge and experience with high quality legal services at very competitive rates. We believe that this model is unmatched on the Belgian legal market. Because of this Quinz has already worked with a diverse range of clients including:
Various sovereign states
The European External Action Service
A South African mining company
An international leather split group
An international management consulting firm
OUR TEAM
Quinz is made up of a diverse team of individuals with an international background having studied and worked in various countries, including:
USA
UK
France
Australia
Switzerland
France
The Netherlands
Germany
Denmark
Spain
Together the Quinz team speaks a range of languages including Dutch, French, English, German, Italian, Spanish and Portuguese.
OUR NETWORK
Quinz is an independent law firm, which has opted not to form part of a formal international network. However, the vast bulk of our work and clients are international, and hence, we do maintain close "best friends" relationships with top law firms in most prominent jurisdictions in Europe and the rest of the world. It is important to note that Quinz takes the selection of its partnering firms abroad very seriously and we only team up with firms who we believe can offer the same quality, style and approach.
Client Testimonials
CLIENT: Yves Ovelacq
COMPANY/FIRM: Addingvalue BVBA
TESTIMONIAL: Quinz is without any doubt a go-to firm for dispute resolution in Belgium. They have a rare combination of high-quality people with of course deep legal knowledge, but also highly talented to put the legal experience into concrete action with the complementary skills: communication, negotiation, creativity for alternative solutions and are very knowledgeable and very responsive, making always time when you need it. They put enormous amounts of care into preparing their cases. I have primarily been working with Benoît Allemeersch, who continuously shows superior legal and tactical skills. Benoît Allemeersch is an empathic but persistent lawyer, always quick on his feet and able to come up with pragmatic and commercial solutions to complex legal issues. Finally it is also pleasant to work with them.
---
CLIENT: Peter Verplancke
COMPANY/FIRM: UCB
TESTIMONIAL: As an associate general counsel at the pharma multinational UCB, I often appeal on the excellent legal services of Quinz' life sciences department. Like all law firms that we work with, Quinz offers high-quality and punctual legal support. What really makes Quinz' life sciences department stand out however is its very personalized approach. You can clearly notice how much effort all its team members make to understand our needs and profile and provide their services accordingly, how much care they put in ensuring that their assistance meets our expectations, how focused they are on improving their support. I generally work with partners Olivier Van Obberghen and Pieter Wyckmans. They manage their team with great care and distinction, and are -most notably- very agreeable to work with.
---
CLIENT: Hendrik Winkelmans
COMPANY/FIRM: Freshmen Fund
TESTIMONIAL: As CEO/founder of an investment fund in the B2C space we have had excellent experiences with Quinz. We work with them on various aspects of our legal business with an emphasis on corporate & M&A work. Besides their triple-A legal skills, the team excels in its pragmatic, commercial approach as well as in responsiveness.
We have been working mainly with the team under responsibility of Bart Lintermans. We have come to appreciate their boutique approach to servicing their clients. For us as a client that approach comes with benefits such as very hands-on issue handling with high partner involvement. Quinz has also proven to be able to access a very strong and responsive network of law firms. This has allowed us to leverage Quinz for international deals as well as for legal challenges in the tax & labor law area.
---
CLIENT: Wim Souverijns
COMPANY/FIRM: ObsEva SA
TESTIMONIAL: The Quinz team that supported our launch preparation perfectly managed to provide high quality, to the point and practical legal advice while recognizing the resource constraints of a biotech startup. They integrated so well in the team that they nearly became part of us without losing their role as external advisor. Never felt like we were working with 'lawyers'!
---
CLIENT: Jan Froyman
COMPANY/FIRM:
TESTIMONIAL: After many years of experience with different top tier law firms in Belgium, we settled on working exclusively with Quinz for the past couple of years now. Not only do we find the blended fee rates more competitive compared to other top tier law firms, we appreciate the hands-on no nonsense approach from juniors all the way up to senior partners, combined with the quality of work being on par with Magic Circle firms. Whereas many law firms will engage in endless theoretical negotiations with their counterparts, driving up the bill for their clients and sometimes compromising transactions, Quinz knows exactly the red flags for Green Park and will negotiate accordingly and thus efficiently.
For all our M&A contractual agreements, we work predominantly with Klaas Thibaut and Wout Hooyberghs, who are both extremely professional and available whenever last minute advice is needed.
---
CLIENT: Birger Jespers
COMPANY/FIRM: Emmaus Group
TESTIMONIAL: The reactivity of the lawyers of Quinz is exceptionally fast. They are able to rapidly analyse a case and propose a realistic procedural strategy. There is no limit to their commitment and dedication to the business and the way in which they handle business creates a tremendous confidence with the clients.
Partner Vincent Van Obberghen is our key contact in litigation matters. During court hearings and expert sessions, one can feel that he is held in very high regard by the court and his opponents. There is also no doubt that he has a very large control over the procedure. He has a very strong understanding of the needs and expectations of his client.
---
Top Tier Firm Rankings
Firm Rankings