Firm Profile > Boden Law > Istanbul, Turkey
Boden Law
Offices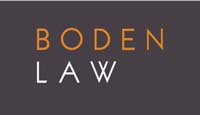 Boden Law
MASLAK MAH.
?Z PLAZA GIZ NO:9
Turkey
Boden Law > The Legal 500
Rankings
Boutique energy firm Boden Law advises on project finance, energy disputes and M&A and energy trade transactions, including tolling agreements and commodity trade. Değer Boden jointly heads the team with senior associate Ayşegül Önol, who has experience in regulatory work. Highlights included assisting Axpo Turkey with the restructuring of its energy trade activities, and reviewing general agreements for the European Federation of Energy Traders.
Practice head(s):
Değer Boden; Ayşegül Önol
Testimonials
'Guarantees a high degree of diligence.'
Key clients
European Federation of Energy Traders
Tosyalı Holding
Tosyalı Toyo
Axpo Trading AG and Axpo Turkey Enerji A.Ş
Talesun Solar Switzerland AG
Gildemeister Energy Solutions
Nordeka Maden A.Ş.
Gunvor
Naturelgaz Sanayi ve Ticaret Anonim Şirketi
EWE Turkey Holding A.Ş.
Engie Turkey
Entek Elektrik Üretimi A.Ş.
Boden Law is adept at handling every stage of the projects lifecycle, with a focus on those connected with the energy, infrastructure and mining sectors. The scope of its work includes development, construction, operation, finance, commodity trade, regulation, acquisition and disposal. Solar and wind power plant projects are particular strengths for the group, which is jointly led by Değer Boden and associate Şeyma Olğun.
Key clients
European Federation of Energy Traders
Tosyalı Holding
Tosyalı Toyo
Axpo Trading AG and Axpo Turkey Enerji A.Ş
Talesun Solar Switzerland AG
Gildemeister Energy Solutions
Nordeka Maden A.Ş.
Gunvor
Naturelgaz Sanayi ve Ticaret Anonim Şirketi
EWE Turkey Holding A.Ş.
Engie Turkey
Entek Elektrik Üretimi A.Ş.
Statkraft
Steag GmbH
SFC Entegre Orman Ürünleri Sanayi Ticaret A.Ş.
Sanko Enerji San. Ve Tic. A.Ş.
Aksa Enerji
APlus Enerji Yatırım Danışmanlık Teknoloji ve Ticaret Ltd. Şti.
Smartpulse Teknoloji A.Ş.
Boden Law >
Firm Profile
The Firm:
Boden Law is a top tier, full service law firm based in Istanbul which represents the clients and provides advice to the clients in various sectors with a particular focus on energy, technology, natural resources, real estate and infrastructure. With the understanding of complex dependencies between and within these sectors, the firm offers a unique service. Boden Law differentiates itself with its industry specific expertise and its solution-oriented approach which has made it the go-to law firm for niche and complex legal issues. Boden Law has established itself as a future-oriented firm in the legal market thanks to its impressive capacity to identify the future's issues today and to tackle these issues head-on. The firm is dedicated into providing high-quality legal services with the strength it gets from the incomparable know-how accumulated in over a decade.
Clients of the firm include Turkish and international energy companies, infrastructure companies, construction companies, technology companies, banks, financial institutions (including investment banks and hedge funds) and private equity investors.
Areas of Practice:
Banking & Finance, Distressed Financing: Boden Law advises on complex financial transactions including project and infrastructure finance, acquisition finance, asset finance, real estate finance, bilateral and syndicated lending, Islamic finance, derivatives & structured finance and other types of lending. Boden Law represents creditors, equity investors and other related parties in corporate reorganizations, distressed situations, bankruptcy cases, and their related financing. Assignments include out-of-court restructurings as well as bankruptcy litigation. The firm also advises prospective purchasers and investors in various cross-border restructuring, insolvency, distressed asset acquisitions & investments and distressed debt transactions.
Corporate & Commercial Legal Advisory: Boden Law provides day-to-day counseling, re-organizations and legal services on corporate and commercial law matters. Boden Law advises foreign clients in the establishment of their direct investment vehicles including selection of the entity and the establishment of their businesses. The firm also advises to deep-tech technology companies for their corporate planning of investment rounds as well as expansion plans.
Dispute Resolution and Arbitration: Boden Law includes a team of expert litigators specialized in key practice areas including contractual disputes, corporate litigation, administrative litigation, creditors' rights and bankruptcies. Boden Law also represents its clients in investment and commercial arbitration, mediation and enforcement of foreign arbitration awards in Turkey. The team consists of partners with international experience in arbitration matters.
Energy Advisory: Boden Law provides specific expertise in energy and natural resources (including metals and mining). As being one of its major practice areas, Boden Law represents its clients under energy mergers and acquisitions, commodity trading, energy and infrastructure projects, energy regulatory and compliance advice, renewable energy and energy dispute resolution. With the expansion to technology sector, Boden Law provides insightful legal advice to energy companies for their digital transformation and investments in new technologies including block chain, smart contracts and Internet of Things (IoT).
Mergers & Acquisitions, Joint Ventures and Alliances: Boden Law has extensive experience in the full range of merger and acquisition transactions including public or private company mergers, acquisitions, spin-offs, mergers and de-mergers. The transactions range from mergers and acquisitions including asset and stock acquisitions, to joint venture or strategic partnership transactions.
Project Development and Finance: Boden Law specializes in project development and finance specifically in the energy, construction, chemicals, metals & mining and infrastructure sectors. Boden Law provides a full range of leading edge contentious and non-contentious regulatory, commercial and transactional advice under this area.
Real Estate: Boden Law has extensive experience in real estate law and zoning law. Boden Law has significant experience in major infrastructure and superstructure projects such as highway, port and hospital projects.
Technology & Innovation: Boden Law provides legal services on compliance matters, technology contracts, complex merger and acquisitions projects, international growth, data protection and cyber-security while maintaining a commercial mindset and tech-savvy approach.
Boden Academy:
With the aim of creating a bridge between theoretical knowledge and its practical application, Boden Law established Boden Academy in February 2014. Boden Academy aims to provide expert advice on law and policy in the fields of various areas and to build a bridge between different sectors and law with an inter-disciplinary approach. It is a unique discussion forum and a 'think tank' in which contemporary and innovative legal issues affecting the global and local markets are discussed. With the valuable contributions of prominent sector practitioners and scholars, Boden Academy organizes conferences, seminars, training, workshops and publishes reports and periodicals. In March 2020, Boden Law has kicked off the webinar series called 'Tuesday Talks' under the auspices of Boden Academy where the counsels and selected experts provide insights and clarifications on the most challenging issues arising from COVID-19 global outbreak.
Staff Figures
Number of lawyers : 10
Languages
English French German Turkish
Memberships
International Bar Association Associated European Energy Consultants (AEEC)
Top Tier Firm Rankings
Firm Rankings