Boden Law > Istanbul, Turkey > Firm Profile
Boden Law
Offices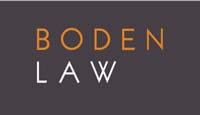 Boden Law
Levent Loft 1 Buyukdere Cad. No:201
D:27 34394 Levent / Istanbul
Turkey
Boden Law > The Legal 500
Rankings
The energy sector is a key focus for full-service firm
Boden Law
and it has a strong presence on the transactional side of the market, advising on a host of M&A and project financing transactions for domestic and international clients. Contract agreements and disputes are also areas of strength and the team's experience covers oil and gas, renewables and energy sector infrastructure. Founding partner
Değer Boden
is renowned for advising on commodity trade transactions, M&A, project financing and turnkey EPC contracts in the energy sector. She is supported by senior real estate expert
İnanç Akalın
 and
Sinem Mermer
, who has a focus on technology-related matters, international contracts and disputes.
Other key lawyers:
Testimonials
'There is no other legal firm which has their depth of knowledge about the legislation and business practices. We have not seen any need to search for another legal firm.'
'Değer Boden and Sinem Mermer are unique legal counsellors who are also active players in the energy market – they don't just understand the legislation but are also well informed about the commercial details of the energy business.'
'Boden Law has an entrepreneurial spirit. The founder Değer Boden continues to expand her own and her team's practice in pertinent and developing areas in the energy domain. Boden Law collaborates with lawyers and policy makers around the world to provide its clients with a global perspective in many areas.'
'Değer Boden's energy, in-depth advice and outgoing personality give a strong sense of professionalism and confidence.'
Key clients
Statkraft Enerji
Sanko Enerji
Gunvor
Aksa Enerji
Talesun Solar Switzerland
Engie Turkey
Kolin
Steag
Axpo International and Axpo Turkey
Teksin
European Energy Traders Association (EFET)
Work highlights
Advised a client on its potential acquisition of 60MW wind power plants.
Acted for a client in its potential acquisition of 21.04 and 21.58 MW hydroelectric power plants as an asset transfer.
Assisted a client with two fuel purchase financing transactions and its security packages on floating fuel to be stored in two different storage facilities in Turkey.
Renowned for being '
very
experienced in the energy sector in
Turkey
',
Boden Law
 advises international and domestic clients on project development and finance transactions, mainly in the areas of power, oil and gas, ports, metals and mining, and general infrastructure. The practice is headed by
Değer Boden
, who has significant expertise in energy, infrastructure and arbitration matters.
İnanç Akalın
is another name to note.
Practice head(s):
Değer Boden; İnanç Akalın
Testimonials
'Very experienced in the energy sector in Turkey. Super network inside Turkey and with energy associations in Europe.'
'Fast reaction times and a high level of experience.'
Key clients
Çelebi Holding
Talesun Solar Switzerland AG
Keremet Holding
Gildemeister Energy Solutions
Tosyalı Holding
Tosyalı Toyo
Aksa Enerji
Kolin
Engie Turkey
Gunvor SA
Work highlights
Advised a European energy trader on fuel purchase financing transactions and the security packages on floating fuel to be stored in two different storage facilities in Turkey, for $225m and $80m respectively.
Advised a Chinese solar panel manufacturer with respect to its exit from a solar power investment in Turkey.
Advising a Turkish client on its EPC contract and financing regarding a natural gas-fired power plant in Uzbekistan.
Boden Law
advises clients from various sectors with a particular focus on the energy, technology, natural resources and industries.
Değer Boden
,
Sinem Mermer
 and
İnanç Akalın
are the pillars of the practice, which handles M&A and energy trade transactions, as well as investment rounds, joint ventures and disputes.
Practice head(s):
Değer Boden; Sinem Mermer; İnanç Akalın
Testimonials
'They make a difference with their dedication to their work and superior intelligence'.
Key clients
Statkraft Enerji A.Ş. (Statkraft Turkey)
Sms Group Metalurji Servis Sanayi ve Ticaret Ltd. Şti.
RSB RG Pty. Ltd
Sanko Enerji Sanayi ve Ticaret A.Ş.
Axpo International SA and Axpo Turkey Enerji A.Ş.
Siemens Sanayi ve Ticaret A.Ş. (Siemens Turkey)
Duckt OÜ
Talesun Solar Enerji A.Ş. (Talesun Turkey)
Tosyalı Holding A.Ş.
Engie Enerji Ticaret ve Pazarlama A.Ş. (Engie Turkey)
Erih Enerji
Work highlights
Represented a leading Turkish energy company regarding the potential acquisition of 60 MWe wind power plants.
Represented a hardware technology company operating in the micromobility sector during both pre-seed and seed investment rounds against investors from Poland and Turkey and advised Duckt OÜ in shareholders' agreement negotiations.
Represented a leading European energy company regarding its potential acquisition of 21,04 and 21,58 MWe hydroelectric power plants.
Boden Law >
Firm Profile
The firm: Boden Law is a top tier, full-service law firm based in Istanbul which represents and provides legal advice to clients in various sectors with a particular focus on energy, technology, natural resources, real estate and infrastructure. With the understanding of complex dependencies between and within these sectors, the firm offers a unique service. Boden Law differentiates itself with its industry specific expertise and its solution-oriented approach which has made it the go-to law firm for niche and complex legal issues. Boden Law has established itself as a future-oriented firm in the legal market thanks to its impressive capacity to identify the future's issues today and to tackle these issues head-on. The firm is dedicated into providing high-quality legal services with the strength it gets from the comprehensive know-how accumulated in over a decade.
Clients of the firm include Turkish and international conglomerates, energy companies, infrastructure companies, construction companies, technology companies, banks, financial institutions (including investment banks and hedge funds) and private equity investors.
Areas of practice
Banking and finance, distressed financing: Boden Law advises on complex financial transactions including project and infrastructure finance, acquisition finance, asset finance, real estate finance, bilateral and syndicated lending, Islamic finance, derivatives and structured finance and other types of lending. Boden Law represents creditors, equity investors and other related parties in corporate reorganizations, distressed situations, bankruptcy cases, and their related financing. Assignments include out-of-court restructurings as well as bankruptcy litigation. The firm also advises prospective purchasers and investors in various cross-border restructuring, insolvency, distressed asset acquisitions and investments and distressed debt transactions.
Corporate and commercial legal advisory: Boden Law provides day-to-day counseling, re-organizations and legal services on corporate and commercial law matters. Boden Law advises foreign clients in the establishment of their direct investment vehicles including selection of the entity and the establishment of their businesses. The firm also advises to deep-tech technology companies for their corporate planning of investment rounds as well as expansion plans.
Dispute resolution and arbitration: Boden Law includes a team of expert litigators specialized in key practice areas including contractual disputes, corporate litigation, administrative litigation, creditors' rights and bankruptcies. Boden Law also represents its clients in investment and commercial arbitration, mediation and enforcement of foreign arbitration awards in Turkey. The team consists of partners with international experience in arbitration matters.
Energy advisory: Boden Law provides specific expertise in energy and natural resources (including metals and mining). As being one of its major practice areas, Boden Law represents its clients under energy mergers and acquisitions, commodity trading, energy and infrastructure projects, energy regulatory and compliance advice, renewable energy and energy dispute resolution. With its expansion to technology sector, Boden Law provides insightful legal advice to energy companies for their digital transformation and investments in new technologies including block chain, smart contracts and Internet of Things (IoT).
Mergers and acquisitions, joint ventures and alliances: Boden Law has extensive experience in the full range of merger and acquisition transactions including public or private company mergers, acquisitions, spin-offs, mergers and de-mergers. The transactions range from mergers and acquisitions including asset and stock acquisitions, to joint venture or strategic partnership transactions.
Project development and finance: Boden Law specializes in project development and finance specifically in the energy, construction, chemicals, metals and mining and infrastructure sectors. Boden Law provides a full range of leading edge contentious and non-contentious regulatory, commercial and transactional advice under this area.
Real estate: Boden Law has extensive experience in real estate law and zoning law. Boden Law has significant experience in major infrastructure and superstructure projects such as highway, port and hospital projects.
Technology and innovation: Boden Law provides legal services on compliance matters, technology contracts, complex merger and acquisitions projects, international growth, data protection and cyber-security while maintaining a commercial mindset and tech-savvy approach.
Boden Academy: With the aim of creating a bridge between theoretical knowledge and its practical application, Boden Law established Boden Academy in February 2014. Boden Academy aims to provide expert advice on law and policy in the fields of various areas and to build a bridge between different sectors and law with an inter-disciplinary approach. It is a unique discussion forum and a 'think tank' in which contemporary and innovative legal issues affecting the global and local markets are discussed. With the valuable contributions of prominent sector practitioners and scholars, Boden Academy organizes conferences, seminars, training, workshops and publishes reports and periodicals.
Staff Figures
Number of lawyers : 10
Languages
English French German Turkish
Memberships
International Bar Association Associated European Energy Consultants (AEEC)
Client Testimonials
COMPANY/FIRM: In-House Counsel of a solar power equipment producer company
TESTIMONIAL: "We are extremely content about the service that we received from Boden. It is very evident that the team is very competent in their area. They have an in-depth knowledge on the regulatory matters and they provide prompt and business-oriented advice to their clients".
---
COMPANY/FIRM: General Manager in a company producer of spiral pipe mills
TESTIMONIAL: "Boden Law is a boutique company that has a deep understanding, not only of energy but also procurement, M&A and financing deals. With their significant experience and hands-on approach, we always get prompt action against our calls. They also provide their customers a very innovative approach with the conferences held annually".
---
COMPANY/FIRM: General Manager in an energy trader company
TESTIMONIAL: "They're one of the boutique law firms in our market in Turkey. They have a good team working with us. Their expertise and network is helping us solve many issues in an efficient and effective way".
---
COMPANY/FIRM: Director in a infrastructure company
TESTIMONIAL: Değer Boden, founding partner at Boden Law, is a "formidable talent" She is very intelligent and has good legal knowledge but she also understands the necessities of the industry. She can define the critical issues for her clients and cover those risks.
---
TESTIMONIAL: "Boden Law has a team of excellent lawyers who are very experienced in dealing with international projects. Sinem Mermer, head of Technology Department, assisted us on the investment rounds in Estonia as well as contract negotiations with major companies based in the US and Europe. Her in-depth knowledge of foreign laws along with her pragmatic and value-driven approach enabled us to maintain our company's agile practice also in legal matters."
---
TESTIMONIAL: "We are very impressed with Boden Law's expertise in technology contracts and their dedication in providing on-point and comprehensive legal advice in a very short time frame. We are fascinated with Sinem Mermer's technical knowledge on IT matters which allowed us to better understand the intricacies of the project."
Diversity
Diversity:
During job interviews and employment, Boden Law does not discriminate any applicant or teammate based on ethnicity, religion, language, gender or race. Boden Law's recruitment process is solely based on the applicants' experience and abilities. With the creation of a workspace where all are treated equally, be it an attorney, legal intern or support team, Boden Law differentiates itself from others with its approach. The firm is dedicated in sustaining its workplace practices while providing all our employees equal rights, opportunities, and salaries solely based on seniority, which is well ahead of the Turkish legal sector.
Boden Law has a unique stance in women empowerment. Aside from having a woman managing and founding partner, women participation at partner's level is 66%.  The ratio of women to men in the Firm overall is at 60%. Boden Law is dedicated in contributing to the women representation in the legal market and has no-tolerance policy for discrimination based on gender within the firm.
pro bono:
Boden Law provides pro-bono advice to organizations and institutions such as My Climate Turkey, Carbon Footprint and Sustainability Association (Ayakizi ve Sürdürebilirlilik Derneği) and Troya Environmental Association (Troya Çevre Derneği). The Firm supports and provides pro-bono advice to legal tech tools aiming to strengthen public's access to justice. Our latest collaboration is Project Violet which is a document automation tool kick-started by law students. Project Violet aims to simplify the applications submitted to the courts for security measures by women who are subjected to domestic violent acts.
CSR:
As Boden Law, we are dedicated not only to our clients but also to our community. Our firm believes that lawyers have a duty to devote time to serve their society in positive ways. As Boden Law, we are aware of climate change threat and its severity, which is why we aim to play an important role in contribution to a sustainable environment. Each year, we also offset our carbon footprint, and we are committed to continually reduce our carbon emissions.  We have a carbon footprint offsetting certificate from My Climate.
To raise awareness to society, Boden Academy organizes conferences, seminars, trainings, workshops and publishes reports and periodicals. In March 2020, Boden Law has kicked off the webinar series called 'Tuesday Talks' under the auspices of Boden Academy where the counsels and selected experts provide insights and clarifications on the most challenging issues arising from COVID-19 global outbreak.
International Capabilities
Boden Law's overseas practice is not restricted to any geographical borders and its expertise in working under various sets of laws is praised by the clients. Boden Law is experienced in providing legal assistance for Clients' outbound investment projects in Africa, Europe and Asia. The firm is also experienced in representing clients in international arbitration matters, together with local and international law firms if need be. The attorneys as well as partners attend to international conferences and seminars as speakers, some of which are East Mediterranean 7th Turkey Energy Summit, Kluwer and International Conference on Energy Security and Geopolitics in the Eastern Mediterranean, Conference on Energy Arbitration and Dispute Resolution in the Middle East and Africa took place at London.