HFW > London, England > Firm Profile
HFW
Offices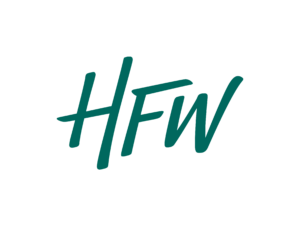 HFW
8 Bishopsgate
LONDON
EC2N 4BQ
England
HFW > The Legal 500
Rankings
HFW
 is known for '
excellence in delivering practical and actionable advice across the team, particularly in respect of physical seaborne commodities
'. The firm has a stellar roster of clients, among the  BP Oil, Louis Dreyfus, Goldman Sachs and Vitol.
Alistair Feeney
, who is '
clever, calm, and presents his advice clearly and succinctly
', leads the practice, which features a deep bench of talent.
Damian Honey
, whose broad portfolio of work for commodity traders, producers, financiers and insurers includes sales and disputes, '
provides pragmatic, commercial advice
'. He represented Vitol as claimant in a case concerning the breach of an SPA for the sale and purchase of propane. Standout litigator 
Brian Perrott
 acted for Sumitomo Mitsui Banking Corporation in a high-value matter arising from the the collapse of high-profile bunker trading house Hin Leong and associated companies.
Judith Prior
 has '
vast knowledge of commodities arbitration, particularly in the sugar business
'. International commodity trade and shipping specialist
Sarah Taylor
, up-and-coming partner
Michael Buffham
 and '
reliable, thorough and organised
' senior associate
Stephanie Morton
 also play pivotal roles in the practice.
HFW
's
'outstanding aviation practice'
advises airlines on a range of commercial matters, from joint ventures and start-up issues to airline alliance matters and risk management. The firm also offers a strong aviation insurance practice, handling a number of disputes on behalf of insurers facing billions of dollars in claims from lessors and financial institutions. Following
Giles Kavanagh
's election to senior partner in April 2022,
Mert Hifzi
moved from the firm's Singapore office in January 2023 to assume leadership of the team, specialising in major insurance claims. Also relocating from Singapore was deputy practice head,
David Brotherton
, arriving in June 2022 and focusing on advising lessors on financing matters.
Edward Spencer
and
Paul Woodley
are noted for their insurance coverage practices, while
Zohar Zik
and
Barbara Pansadoro
specialise in aircraft finance and leasing. Legal director
Mark Waters
' broad practice includes regulatory and disputes work. The September and October 2022 arrivals of
Rebecca Quayle
and senior associate
Alana Checksfield
from
Bryan Cave Leighton Paisner
further strengthened the group.
Peter Coles
is also a new arrival, and joined the team from
Clyde & Co
 in May 2023.
An enviable roster of clients turn to
HFW
to assist with high-profile and complex maritime matters that span wet and dry shipping alike. The team's pronounced ability to handle war risk, piracy and sanctions matters further distinguishes the practice, which is headed up by
Paul Dean
, who is noted for his in-depth knowledge relating to autonomous vessels. Dry shipping is a particular area of expertise for
Jean Koh
, while
Elinor Dautlich
's practice spans commercial shipping as well as yachts, cruises, and LNG issues.
Richard Neylon
and
Alex Kemp
specialise in crisis response alongside master mariner
Claire Womersley
. Hailed as a '
go-to lawyer for marine insurance'
,
Michael Ritter
is well versed in marine casualty work.
Paolo Ghirardani
, 
Jim Cashman
 and
Rory Butler
are also key individuals in the group in addition to legal director
Jenny Salmon
. Salvages, collisions and other wet shipping matters are at the core of
Andrew Chamberlain
's practice. Craig Naeme left for an in-house position in March 2023.
HFW
 is best known for its work on cases concerning property and business interruption, industrial risk disputes, public liability and professional indemnity claims. The team has a long track record of success in a range of sectors, including aviation, shipping, energy, construction, international trade and logistics.
Rupert Warren
and
Christopher Cardona
have expertise in international financial institutions and professional indemnity matters, with a strong reputation for handling litigation arising from Latin America, while consultant
Andrew Bandurka
is a go-to for liability claims. Practice head
Christopher Foster
handles a broad range of complex coverage and reinsurance disputes. Recent team changes to note include
Simon Banner
's promotion to senior associate, and
Bob Haken
's arrival from
Norton Rose Fulbright
in December 2022.
HFW
 possesses '
excellent insurance regulatory knowledge
' as part of its specialist insurance practice, with a particularly strong reputation for its work in Lloyd's market and a growing presence in the insurtech space. The firm's offering in the insurance sector has been substantially bolstered by the addition of the '
commercially-focused
'
Bob Haken
from
Norton Rose Fulbright
in December 2022, bringing his significant expertise in the legacies and Lloyd's markets, and broader experience that encapsulates regulatory and transactional mandates. He joins practice head
Ashwani Kochhar
, who himself has a noted Lloyd's market specialism, and
William Reddie
, who brings experience from his secondment with a financial regulator and Lloyd's managing agent to his wide ranging practice in the insurance sector.
HFW
's insurance and reinsurance group combines breadth of sector knowledge, from aviation and shipping to commodities and energy, with international reach – offices across the globe, including notable presence in Latin America, supported by Spanish-speaking London partners
Jonathan Bruce
and
Christopher Cardona
. It is experienced in complex international disputes including those involving onshore and offshore property, energy, mining and marine issues. Additionally, it has notable experience regarding renewable energy insurance. The team is co-headed by
Christopher Foster
, head of insurance for the firm;
Jonathan Bruce
, a specialist ion energy, property and marine insurance; and
Nigel Wick
, who has particular experience regarding market losses arising from Covid-19.
HFW
's team is composed of insurance, reinsurance, and litigation specialists, and is regularly instructed by the world's largest insurance and reinsurance brokers. The firm offers expertise in both coverage and defence work.
Christopher Foster
, who leads the team, and is head of insurance, has a well-established profile in broker E&O claims and professional indemnity matters.
Christopher Cardona
, who is bilingual in English and Spanish, has a reputation for handling high-value litigation and arbitration in Latin America.
Rupert Warren
has a particular expertise in professional indemnity insurance, and combines '
very good legal and technical insurance skills'
with
'the empathy that is often required to understand what has gone wrong and why.
'
Jonathan Bruce
is a leading name for energy and marine insurance matters.
HFW
's construction group specialises in infrastructure projects, including distinctive expertise in renewable energy projects, notably offshore wind. The firm's portfolio extends to international projects in the transport and energy sectors, with a focus on the Middle East and international arbitration. Spearheading the global construction team,
Michael Sergeant
's practice primarily revolves around international arbitration, particularly within Middle Eastern countries.
Max Wieliczko
, leading the London construction department, concentrates on project support and dispute resolution, bringing vast experience in complex international engineering and infrastructure projects, including ports, railways, roads, tunnelling, decommissioning, and diverse energy projects.
Richard Booth
, noted for his knowledge in drafting construction contracts and dispute resolution, is an expert in infrastructure and offshore wind ventures.
HFW
's commercial and regulatory practice is well-equipped to handle multi-jurisdictional work for its impressive client list. The key specialism of the team is on aviation and shipping work, namely involving the yachting, ferry and cruise industries; its is regarded for its
'pre-eminence in shipping'
. Maritime expert
Claire Womersley
is particularly adept at handling matters in this regard, frequently advising in defence of companies facing litigation in this sector, in complex disputes of substantial value.
William MacLachlan
 is also an expert in the shipping space, particularly for his sale and purchase, shipbuilding, ship repair and ship recycling work therein. The team is headed up by
Elinor Dautlich
and
Zohar Zik
.
The
'very engaged and well organised' 
team at 
HFW
remains best-known for its expertise within the shipping sector, where clients, which include lenders, lessors, operators and funds, benefit from a '
pragmatic and collaborative' 
approach, not only on core finance matters but also broader concerns including litigation, regulation and decarbonisation within the industry. Dual UK and Sweden-qualified partner
Gudmund Bernitz
has a '
fantastic knowledge of the shipping industry',
including on matters which have a connection to Scandinavia and northern Europe. As well as handling conventional finance work, including ECA-supported deals, Bernitz has also been involved in "green" financing deals, as well as leading the the firm's efforts more generally on sustainable shipping projects. Other key ship finance practitioners include team head
Adam Shire;
recently promoted partner
Ian Hughes
, whose work includes advice to lenders to the super yacht industry; and
Katherine Noble,
whose '
excellent legal knowledge and commercial understanding' 
is deployed to good effect for a lender-focused client base that includes banks and ECAs. Shire also handles corporate jet transactions and is part of a growing aviation offering that is spearheaded by
David Brotherton
 following his recent return from the firm's Singapore office. Other key aviation finance practitioners include
Barbara Pansadoro
, who is well versed across a range of aircraft and engine finance transactions, and
Rebecca Quayle
, whose broad transactional expertise in the space includes advice on sale and leasebacks, engine operating leasing, and export credit financings.
HFW
's construction specialist team is led by
Max Wieliczko
, alongside the firm's global team lead
Michael Sergeant
. It regularly advises its key client list on the construction and development of significant infrastructure projects, particularly in offshore wind contexts. The team has strong capabilities handling disputes involving high-value and often cross-jurisdictional projects, as well as advisory work. Energy disputes are an area of focus for
Richard Booth
. The team has grown at associate level and with the January 2023 arrival from
Duane Morris
of legal director with energy disputes experience,
Tanya Chadha
.
HFW
's construction group specialises in infrastructure projects, including distinctive expertise in renewable energy projects, notably offshore wind. The firm's portfolio extends to international projects in the transport and energy sectors. Spearheading the global construction team,
Michael Sergeant
's practice primarily revolves around international arbitration, particularly within Middle Eastern countries.
Max Wieliczko
, leading the London construction department, concentrates on project support and dispute resolution, bringing vast experience in complex international engineering and infrastructure projects, including ports, railways, roads, tunnelling, decommissioning, and diverse energy projects.
Richard Booth
, noted for his knowledge in drafting construction contracts and dispute resolution, is an expert in infrastructure and offshore wind ventures.
With specific sector specialities including commodities, shipping, aerospace, and energy, the global investigations and white-collar defence department at
HFW
 is chosen by clients largely due to its
'deep experience of SFO investigations'
. The practice routinely represents corporates seeking to mitigate criminal and regulatory risk on corporate transactions, with practice head
Barry Vitou
 bringing vast expertise in global money laundering investigations and grand corruption issues to the team. The
'standout'
Anne-Marie Ottaway
has over 20 years' experience in economic crime-related matters, and
Daniel Martin
is a sanctions specialist.
Cindy Laing
joined the group as an associate from
BCL Solicitors LLP
 in April 2022, focusing on bribery and corruption affairs.
Supply-chain and logistics issues form the cornerstone of the practice at
HFW
, which is highly active on behalf of retailers and commodity traders, with particular expertise in shipping. Outside this work, the team also demonstrates proficiency in constructing sponsorship arrangements between companies and celebrities, partnership agreements in the aerospace sphere, and in providing bespoke, global training programmes for in-house contract managers.
Matthew Gore
and
Catherine Emsellem-Rope
co-head the group, with the former singled out for his focus on international port and terminal contracts, and the latter on complex, long term supply agreements.
Judith Prior
is a seasoned practitioner who is well-versed in oil and sugar trading terms.
Matthew Wilmshurst
also comes recommended, acting on mandates in the transport, retail, defence and education sectors.
The corporate team at
HFW
is jointly headed up by infrastructure specialist
Alistair Mackie
, who acts for private investors, operators and contractors, and
Alex Kyriakoulis
, an '
excellent technical M&A lawyer
' who frequently assists listed and unlisted companies, PE houses, family offices and government bodies. The practice is reputed for its expertise in international trade and commodities-driven work, especially in the energy, shipping and mining sectors. The team is also well-versed in insurance M&A, a particular area of expertise for
William Reddie
and
Ashwani Kochhar
. The team has been bolstered by the arrival of
Bob Haken
in December 2022 from
Norton Rose Fulbright
, who is noted for his experience of advising on equity investments, M&A, joint ventures, reinsurance arrangements and restructurings.
Audrey Hsieh
 - a member of the energy and resources group - is also recommended.
With a rapidly expanding international reach and its newly opened office in the British Virgin Islands,
HFW
has bolstered its fraud practice through its close association with experts in Europe, Asia, and Australasia. The firm advises on high-value fraud transactions, cross-border matters and international asset tracing, with standout work focusing on insurance-related fraud within the aviation and shipping industries.
Noel Campbell
is well-equipped to coordinate financial litigation and trusts matters in offshore territories, and leads the team alongside
Rick Brown
, who is experienced in Caribbean fraud and breach of contract claims.
Simon Jerrum
and
David Chalcraft
are also key practitioners within the firm.
HFW
has the '
knowledge and competence to operate at the very highest level on multi-jurisdictional cases
', acting for high-value clients across a wide range of sectors. '
Hard worker with excellent commercial nous
'
Andrew Williams
leads the team, with a practice spanning director and shareholder disputes, banking, fraud, and general contract disputes.
Damian Honey
is key to the team, with expertise across commodities, trade finance, banking, energy, and fraud. At associate level,
Gordon Rieck
and
Roxanne Johnson
are noted.
HFW
advises oil & gas majors on the full spectrum of work encompassing the entire value chain, with notable experience on offshore projects and LNG-related matters.
Alistair Mackie
heads the team and specialises in projects and commercial work in infrastructure, energy and terminals.
Representing a diverse roster of clients across the shipping, trade and logistics, commodities, insurance and energy sectors, the team at
HFW
 is well-placed to advise on both contentious and non-contentious competition law matters. The practice boasts an extensive international network with offices in Hong Kong, Dubai, Brussels and Australia. Practice head
Anthony Woolich
 is noted for focus on merger control and antitrust matters. Woolich is supported by
Daniel Martin
, who is noted for his focus on international sanctions regimes and trade law, with considerable expertise in varied areas of EU law.
'
Pragmatic and commercial when approaching cases
',
HFW
's international arbitration practice is particularly active in disputes involving the construction, energy, shipping, aviation, insurance, banking, financial services, and trade and commodities sectors.
Damian Honey
's track record includes several matters that concern changes in the commodity markets, while
Adam Strong
'
has particularly strong connections with litigation funders
'.
Alistair Feeney
,
Sarah Taylor
, 
Max Wieliczko
and
Andrew Williams
all maintain active arbitration practices.
HFW
offers broad claims and contentious support and is increasingly sought after by sovereign wealth funds, banks and government entities.
Sam Wakerley
is the regional head of insurance and reinsurance, his practice spans general advisory work, arbitration and litigation, including DIFC court work. Dubai-based
John Barlow
has expertise acting for insurers of financial institutions on liabilities arising from fidelity and computer crime.
Justin Whelan
is an authority on cyber-related work, while
Richard Gimblett
and
Charles Cockrell
are highly experienced in aviation insurance.
HFW
has broad sector expertise, though it is particularly well regarded for its shipping, insurance, and aviation disputes practice.
Yaman Al Hawamdeh
heads the firm's Arabic litigation offering, specialising in regional disputes and local court litigation.
Nick Braganza
heads the commercial litigation group, with substantial experience handling matters in the DIFC, ADGM and UAE onshore courts.
Richard Gimblett
has significant experience of aviation, insurance, and commercial litigation.
Charles Cockrell
is noted for his aviation and regulatory practice, whilst legal director
Rami Al Tal
 focuses on local civil, commercial and criminal disputes.
HFW >
Firm Profile
HFW is a leading global law firm in the aerospace, commodities, construction, energy, insurance, and shipping sectors. The firm has 700 lawyers, including 180 partners, based in offices across the Americas, Europe, the Middle East, and Asia Pacific. HFW prides itself on its deep industry expertise and its entrepreneurial, creative, and collaborative culture.
Managing Partner: Jeremy Shebson
Senior Partner: Giles Kavanagh
Number of partners: 180
Number of other fee-earners: 700 (including partners)
International Offices: 21 (including upcoming office in Shenzhen, China)
———
Aviation
HFW's market-leading global aerospace practice has been at the forefront of legal developments in the sector for decades. Its specialist lawyers have unrivalled experience of resolving the most complex claims and advising on aviation safety, economic regulation, finance and leasing, competition and antitrust. The firm helps clients negotiate documents which make sense operationally, maximising the revenue-generating potential of the asset, and also offers a bespoke aviation mediation service.
HFW's clients are drawn from all spheres of the aerospace industry – including more than 100 airlines around the world – and its practice is one of the largest of any international law firm, with leading teams across Europe, the Middle East and Asia-Pacific. Its cooperation arrangement with Brazilian law firm CAL enables it to provide clients with specialist local advice throughout Latin America.
Commodities
HFW has a market-leading team of more than 110 specialist commodities and dispute resolution lawyers across its global network, including the major hubs of London, Geneva, Singapore, and Perth. The firm acts across the full spectrum of the international sale of goods, including soft commodities, oil and gas, coal and steel, and non-ferrous and precious metals, and also advises and represents clients in their related freight business.
Many of HFW's lawyers have worked in the industry, giving it unrivalled experience and expertise, including secondments to the legal departments of traders and banks who are active in commodities.
Construction
HFW's construction team advises on procurement, risk management and disputes for a wide range of clients, including contractors, owners, consultants and insurers. The firm has worked on some of the largest and most technically complex projects across a wide range of international markets and industries, including the energy, infrastructure and property sectors.
The firm advises major EPC contractors, owners, global infrastructure consultants, insurers, property developers, financiers and investors (both private and institutional) on every aspect of the construction process, from project establishment and procurement to claim resolution. HFW also offers a project monitoring service to support clients on legal and contractual issues – areas that the firm also helps clients by providing training to their people.
HFW's team spans the globe, with particular hubs in London, Dubai, Kuwait, Hong Kong, Sydney, Melbourne and Perth. The firm has advised on more than half of all offshore UK windfarm projects, including the world's largest offshore wind project.
Energy
HFW's specialist team of transactional and dispute resolution lawyers advise clients at every stage of the energy chain, including exploration and production; storage and transportation; LNG; refining, trading and sale of oil and gas; electricity generation; and energy management. The firm also has expertise in renewables, carbon trading and mining, and has an emergency response team who are experienced in advising on all aspects of offshore casualties and disasters.
As true sector specialists, many of whom having experience of working in industry, HFW's team are able to provide clients with clear, practical and commercially-focused advice.
Insurance and Reinsurance
HFW's global insurance and reinsurance practice is recognised as an industry leader, offering a comprehensive range of advisory, dispute resolution, transactional and regulatory legal services to clients across the sector. The firm has a specialist team of almost 100 lawyers across its network of international offices, and several of its partners have worked directly in the insurance industry.
HFW's insurance and reinsurance work is generally high value, complex and multi-party, and international in nature. And as a non-aligned practice, the firm acts for both the market and policyholders.
Shipping
HFW is widely recognised as the world's leading shipping and maritime law firm, and has been serving clients in the industry for almost 140 years. It has more than 200 shipping lawyers and 13 Master Mariners across its global network, specialising in dry shipping, admiralty and crisis management, and transactional work for clients across the industry.
The firm's position as the market leader was reflected by its instruction to advise the owners and P&I insurers on the high-profile grounding of the MV Ever Given in the Suez Canal – one of the most significant marine casualties for decades.
———
Corporate
HFW's international corporate team has extensive experience acting on complex and high-value domestic and cross-border transactions. It advises many of the world's largest companies, private and institutional investors, insurers, governments, private equity funds and investment banks across the full spectrum of corporate transactions, as well as corporate governance and day-to-day issues relating to regulatory, stock market and company law compliance.
The firm has worked on corporate transactions in markets around the world, including the UK, continental Europe, Russia, Africa, the Middle East, India, Malaysia, China, Hong Kong, Singapore, Indonesia, Australia and South America.
Dispute Resolution
HFW is a leading global disputes firm – around two-thirds of its total revenue is generated by contentious matters, including litigation, international arbitration, mediation and alternative forms of dispute resolution. The firm has more than 350 disputes lawyers across the Americas, Europe the Middle East and Asia Pacific, specialising in high-value, complex, multi-party and multi-jurisdictional disputes, with a particular focus on commercial litigation, fraud and asset recovery, insolvency, investigations, and enforcement actions.
The firm's expertise spans a wide range of sectors and industries, including aviation, commodities, construction, energy, insurance and shipping. HFW has a specialist funding committee that advises clients and its lawyers on the best approach to financing litigation and arbitration – it was one of the first law firms to secure a portfolio litigation funding deal.
HFW frequently litigates on behalf of clients in major courts around the world, as well as arbitrating in all of the key international arbitration institutions. Independent data shows that it handled more commercial litigation in the English Commercial Court than any other law firm over the past eight years.
The firm's recent launch in the British Virgin Islands with the acquisition of a leading disputes team means that it is now uniquely positioned among global law firms to assist clients with litigation in all of the key international disputes hubs, including London, Hong Kong, Shanghai and the BVI.
HFW is a founding member and signatory of both the Greener Litigation Pledge and Greener Arbitration Campaign – legal industry initiatives to reduce the environmental impact of dispute resolution.
Finance
HFW's specialist finance team advise on transactions across a wide range of sectors, jurisdictions and markets, including trade and asset finance, project and infrastructure finance, Islamic finance, and financial services regulation.
The firm is well known for its work in the shipping, offshore, yacht and corporate jet sectors, and frequently handles assets relating to the transportation industry.
Regulatory
HFW's specialist team advise our clients' key decision-makers on a wide range of regulatory issues including corporate governance, environmental regulation, commodity derivatives and sanctions. The firm also helps clients manage the risk associated with investigations and enforcement actions around the world, advising corporations and individuals on all aspects of business crime and misconduct, including bribery, corruption, fraud, money laundering, market abuse and compliance.
The firm has excellent contacts within the key authorities and regulators, and understands the pressures clients face in dealing with regulatory issues and their need for prompt, decisive and commercially-focused advice.
———
UK London
EUROPE Brussels, Geneva, Monaco, Paris, Piraeus
MIDDLE EAST Abu Dhabi, Dubai, Kuwait City, Riyadh
ASIA Hong Kong, Shanghai, Shenzhen*, Singapore
AUSTRALIA Melbourne, Perth, Sydney
AMERICAS British Virgin Islands, Houston, Rio de Janeiro**, São Paulo**
*opening soon
**cooperation agreement with leading Brazilian aviation and insurance firm Costa, Albino & Rocha Sociedade de Advogados (CAR).
Main Contacts
| Department | Name | Email | Telephone |
| --- | --- | --- | --- |
| Managing Partner | Jeremy Shebson | | |
| Global Senior Partner | Giles Kavanagh | | |
| Chief Operating Officer | Sid Welham | | |
Staff Figures
UK Partners : 71 UK Total Lawyers : 260
The Legal 500 Future Lawyers Verdict
A 'specialism in maritime law', 'focus on litigation' and 'international opportunities (both in terms of work and secondments)' drew trainees to HFW. The renowned shipping law firm is a Future Lawyers Winner for its (guaranteed) overseas seats, with trainees singling out 'my Singapore secondment' and 'getting a seat abroad in Geneva' as favourite experiences of their training contracts so far. Recruits liked the idea of 'high-quality work and training' whilst 'still being able to maintain a good work/life balance'. The lawyers at HFW are 'not pretentious', supervisors are 'approachable' and 'our teams tend to be smaller and rely on trainees more so we get given good work'. HFW boasts an 'extensive training programme and a wealth of knowledge resources', and this is 'topped up by the experience of the other fee earners and their willingness to share their knowledge'. Trainees were slightly concerned that 'there is not much diversity, at any level' and that there does not seem to be 'much being done to fix this'. The salary beyond trainee level was also criticised; it 'doesn't seek to reward staff' said one respondent. One or two recruits felt frustrated at 'being told we have to do a seat abroad (it was advertised as guaranteed, not mandatory, in our training contract applications)'. Nevertheless, trainees loved 'being involved in matters which have made the news' and 'managing my own case, defending a small claim on behalf of insurers; I saw it through from filing the defence to settlement just after exchange of questionnaires'. Less exciting moments were 'working on a due diligence project at 2am when I had Covid' and helping to close a deal over the Christmas period - I barely slept for a week'. For a 'great firm if you are interested in disputes and/or shipping' where 'everyone is so friendly', research HFW.