GSK Stockmann > Heidelberg, Germany > Firm Profile
GSK Stockmann
Offices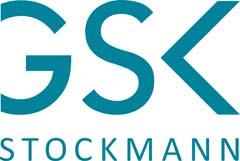 GSK Stockmann
MITTERMAIERSTRASSE 31
69115 HEIDELBERG
Germany
GSK Stockmann > The Legal 500
Rankings
GSK Stockmann
's construction law practice covers all aspects of construction plans and projects, including the interfaces with environmental and planning law, public procurement and state aid law as well as private construction and architectural law. Practice head
Jan Kehrberg
focuses on project developments as well as construction, construction contract and public procurement law.
Stefan Dorn
is well versed in advising contractors on all construction and planning contracts, which includes the support of general planning contracts, the drafting and negotiation of construction contracts and the procurement of construction rights under public law as well as respective financing matters. Public construction law specialist
Kerstin von Staa
is particularly experienced in supporting approval procedures and representing clients before administrative courts. She made partner at the end of 2020 together with
Claudia Busch
(planning law) and
Jonas Philipp Wilkens
(project management). In January 2022, the group was also strengthened with salary partner
Frederic Jürgens
, previously at
MELCHERS Rechtsanwälte Partnerschaftsgesellschaft mbB
, who is experienced at the interface between real estate and construction law as well as project developments.
GSK Stockmann
offers both transactional and asset management support and advises asset managers, project developers and institutional investors. The team has an impressive track record in portfolio transactions structured by way of share and asset deals. A core strength is the combined real estate and corporate expertise in the reshaping of joint venture structures into forward share deals. The practice is managed by
Dirk Brückner
and
Rainer Werum
. Brückner specialises in advising on real estate joint ventures and complex share deals, while Werum focuses on regulatory issues relating to open-ended real estate funds.
Philip Huperz
is experienced in micro-living real estate project developments and
Monique Franke
is well versed in supporting retail and office real estate transactions. In cooperation with the Luxembourg office, the firm assists international investors with investment opportunities in the German real estate market via private equity funds and corporate structures structured in Luxembourg.
Nadine Wachendorf
(commercial tenancy law and real estate transactions) was promoted to local partner in January 2021. In January 2022, the team was also strengthened with new equity partner
Martin Prothmann
, previously at
CMS
, who has experience in real estate transactions, commercial tenancy law and asset management, as well as salary partner
Frederic Jürgens
from
MELCHERS Rechtsanwälte Partnerschaftsgesellschaft mbB
, he covers the construction law interface.
As an established player especially in the digitization sphere,
GSK Stockmann
 frequently advises on the implementation of digital subscription routes and the establishment of e-money-based benefit programs. These fintech-related matters are often handled by 
Timo Bernau
, among others, who advises on various innovative financial products and jointly heads the practice with
Robert Kramer
, who has expertise in the funds sector. Other practice pillars include transactions, new business models development and dispute resolution, which are all regularly handled in cooperation with the Luxembourg office headed by
Andreas Heinzmann
.
GSK Stockmann
is traditionally known for its expertise in advising funds investing in real estate. Due to its close cooperation with private equity and venture capital colleagues within the firm however, these two fields are among the rising areas of interest while the team recently also expanded its activity in other asset classes. These include, for example, debt funds, which the group advises in cooperation with the Luxembourg team on matters related to investment and tax law.
Petra Eckl
is the key contact for tax-optimised fund structuring; she jointly heads the practice with
Robert Kramer
, who assists with investment and regulatory aspects of fund structuring and launch and also regularly takes the lead in transactions. As part of its regulatory advice offering, the group also increasingly assists with sustainable finance matters.
In addition to its focus on municipal advice, 
GSK Stockmann
's team increasingly supports clients at state and federal level. However, national and international corporations and NGOs also appreciate the team's expertise in approval and certification matters as well as in related disputes. The practice prepares constitutional reports, has expertise in remunicipalisation and is characterised by its proximity to the political sector. The team is headed by
Wolfgang Wuerfel
in Munich and
Jan Hennig
in Berlin, both of whom advise companies and the public sector on commercial administration issues.
GSK Stockmann
's team is headed by
Jan Hennig
in Berlin and
Wolfgang Würfel
in Munich, '
sets standards in both legal expertise and networking
' and acts with a clear focus on planning law issues. The practice's focus lies on advice on infrastructure planning, with renowned expert
Andreas Geiger
 as the key contact, as well as assistance with urban development projects. Matters in the latter area are frequently taken on by Hennig and Wuerfel, among others, who predominantly advise private investors and developers, as well as occasionally cities and municipalities. The practice recently also expanded its activities in the energy and transport sectors.
Claudia Busch
and
Kerstin von Staa
made local partners in January 2021.
Acting at a '
high professional level
',
GSK Stockmann
's team focuses on procurement law advice in the context of project developments and complex construction and real estate projects, while the team is particularly expanding its advice on partnering models in construction contracts. IT and healthcare awards are other central components of the advice offering. With the arrival of
Friedrich Ludwig Hausmann
and his team in 2020, the team's profile has tangibly sharpened with regards to traffic and infrastructure issues.
Jenny Mehlitz
has '
excellent expertise
' and jointly heads the practice with Hausmann in Berlin.
GSK Stockmann
 typically advises on issues requiring supervisory law, IT and data protection expertise, which results in instructions pertaining to  the structuring of digitized financing platforms, the establishment of digital and e-money-based products, digital identities or electronic signatures; supervisory law expert 
Timo Patrick Bernau
 routinely leads on these matters.
In addition to acquisition financing – most recently particularly in relation to the retail, residential and office sectors –
GSK Stockmann
routinely handles project financing, which also mirrors the specialisation of practice heads 
Alma Franke
and
Stefan Koser
. Asset managers, capital management companies and real estate investment companies form the backbone of its client base alongside financial institutions and developers, who also benefit from the group's expertise in investment law-related matters as well as from its close cooperation with the Luxembourg office.
GSK Stockmann
's corporate practice focuses on M&A transactions, compliance and corporate governance issues, corporate disputes and executive bodies' disputes as well as restructuring. Due to the close cooperation with the financial practice, the group is regularly instructed by banks, institutional investors, investment trusts, payment providers and FinTech companies. The team is also experienced in the healthcare, energy infrastructure and real estate sectors.
Markus Söhnchen
heads the group and advises on the drafting of contracts.
In 2020,
GSK Stockmann
successfully expanded its transaction and project development practice by attracting several new investors, including in the segments care properties and assisted living. The venture capital practice advises startups and investors from the healthcare, biotechnology and medical technology sectors. The firm's traditional strength in real estate law was evident in mandates pertaining to medical centers, care centers and clinics. The interface with public law, especially in the clinical area, as well as compliance advice are further core topics.
Markus Söhnchen
(Frankfurt),
Philip Huperz
(Berlin) and of counsel
Maritheres Palichleb
(Frankfurt) head the practice.
GSK Stockmann
's state aid team is jointly led by the Munich-based
Wolfgang Würfel
, who has experience in municipal projects, and
Arne Gniechwitz
in Hamburg; the latter has particular expertise in matters relating to seaport infrastructure. The practice includes state aid advice on the financing of public infrastructure, especially in the transport sector, as well as a wide range of advice to the public sector and its companies. Advice to municipalities and state aid classification of concept awards represents another growth area for the practice. Many instructions entail public procurement aspects; the group's expertise in this regard was strengthened by the arrival of
Friedrich Hausmann
from
PwC Legal (PricewaterhouseCoopers Legal AG Rechtsanwaltsgesellschaft)
in July 2020.
GSK Stockmann
focuses on the healthcare, mobility and the public sector and primarily supports medium-sized companies in preventive issues, compliance management systems (CMS) and risk analyses. Legal tech tools are used to detect money laundering risks and also in the context of business partner due diligence. The team is headed by
Eric Mayer
, who, in addition to his in-house experience, also has expertise in CMS and transaction-related due diligence. Another key contact is
Gerhard Gündel
, he frequently advises corproate bodies on liability issues.
At
GSK Stockmann
,
Jörg Kahler
and
Katy Ritzmann
jointly head the firm's deeply embedded data protection and IT practices. The team focuses on advising industrial clients as well as the public sector – with both sectors having significantly gained importance for the firm in 2021 – as well as innovative technology start-ups, fintech companies and aviation industry clients. Data protection advice is often rendered in relation to compliance matters, transactions and outsourcing. The team's forensic activity is also notable.
In accordance with the firm's specialisation in real estate, banking, supervisory and public law,
GSK Stockmann
's restructuring team is particularly active at the interfaces to those practice areas. In real estate-related matters, the group advises landlords whose tenants are insolvent or face the threat of insolvency. 
Okko Hendrik Behrends
 is adept at assisting with bank insolvency matters as well as at advising funds on restructuring law.
Andreas Dimmling
and
Raoul Kreide
 head the team.
With a firm-wide focus on the real estate industry,
GSK Stockmann
's tax transaction advice is tailored to this sector, but also addresses corporate transactions. A significant proportion of the group's fund tax assistance, another core competence, also stems from the real estate sector. Here, clients further benefit from the close cooperation with the firm's Luxembourg office and from the investment tax law expertise of
Heiko Stoll
, who joined from 
Simmons & Simmons
at the end of 2020. The expertise of practice heads 
Petra Eckl
and
Dirk Koch
reflects the team's focus.
GSK Stockmann
is an established address for medium-sized companies, which are active in the financial services, energy, healthcare, mobility and technology sectors. In addition to this broad industry expertise, the team also routinely assists with transactions at the interface with VC, often in close cooperation with the respective team. Practice head
Markus Söhnchen
also acts at this interface. His team also includes the two automotive sector specialists
Andreas Bauer
and
Michael Stobbe
Press Releases
16th September 2022
As part of its continued international strategy, GSK Stockmann announces the opening of an office in London, one of the world's leading business and financial centres, creating new opportunities to strengthen the firm's capabilities and international footprint.
22nd March 2022
GSK Stockmann hat die Real I.S. AG mit Sitz in München beim Kauf des Frankfurter Bürogebäudes Marienbogen vom Immobilienkonzern Hines umfassend beraten.
Legal Briefings
Healthcare real estate investments in Germany – opportunities and challenges

The German real estate market continues to be a strong focus for (international) investors. According to CBRE, a transaction volume of around €111bn was achieved in the real estate investment market in 2021, which corresponds to an 40% increase compared to the previous year. International investors accounted for a market share of around 32%.