Firm Profile > VCA - Valadas Coriel & Associados > Lisbon, Portugal
VCA - Valadas Coriel & Associados
Offices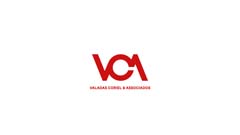 VCA - Valadas Coriel & Associados
Rua Tierno Galvan, 10, Torre 3, 16th floor
1070-274 Lisbon
Portugal
VCA - Valadas Coriel & Associados > The Legal 500
Rankings
VCA - Valadas Coriel & Associados fields a multi-disciplinary practice advising domestic and multinational corporates on commercial, civil and administrative disputes. Typical instructions include handling contentious matters in the fields of real estate, employment, maritime law, debt collection as well as tax, bankruptcy and insolvency. João Valadas Coriel is actively involved in dispute resolution and has extensive experience in oral pleadings before the Supreme and appellate courts. Another name to note is Hugo Martins Braz. Vera Chalaça relocated to the Ivory Coast to establish the firm's Portuguese desk there.
Practice head(s):
Testimonials
'VCA is very effective in disputes related to civil, commercial, insolvency, tax and criminal law. They work as a team and deliver excellent results, where senior lawyers are always involved with the claims. They report in time, always in a simple, practical and understandable way.'
'The professionals are skilled beyond the law as they have a clear understanding of clients' business – these skills are not common elsewhere.'
'A fantastic team, very reactive and professional. There is always someone available to answer urgent matters.'
'The team's main strengths and key capabilities are: an ability to negotiate on behalf of the client and reach the best deal; anticipate changes in national/international laws and regulations and timely advise the client and prepare it for those changes; ability to find innovative solutions.'
'The team is focused on achieving the best outcome on behalf of clients.'
'A legal team with a very rounded, diverse and broad skill set. Key capabilities include a clear organisational structure, strong internal communication and cross-client commitment.'
'We can always rely on receiving a very direct and clear response to our queries, as opposed to receiving a vague and overly cautious assessment.'
'As a client we feel we can turn to any team member, at any given point in time and receive a competent straight forward support to our most important strategic business decisions, in a manner that is proactive, accessible, responsive, creative and quick.'
'I consider the VCA team very sharp in outlying a strategy to solve the issues, and even more in applying it. They are true problem solvers.'
'Hugo Martins Braz and the team have great availability and legal specific acumen.'
'João Valadas Coriel is always available and ready to give his guidance and share his experience in various business scenarios, including overseas situations.'
'Hugo is a very dedicated individual towards its client goals and objectives.'
'João Valadas Coriel is an outstanding lawyer, extremely dynamic with fast and strong intelligent solutions. He makes me feel confident on all matters. He is a fast thinker with a very sharp brain.'
'João Valadas Coriel is a very trustworthy lawyer, who gives sound advice and who can lead a "task force" in the most efficient way.'
'Sofia Quental takes extreme care with the minimal details of any process, she is tireless and always reacts to every need or request.'
Key clients
EDP – Energias de Portugal, S.A.
TLC – The Lisbon Club, Actividades Hoteleiras, S.A.
Sousa & Diogo, Lda.
Eijrond Beheer BV
Anteprima Brands International, Limited, SL
Hotéis Roma, Marquês de Pombal, São José e Santa Marta
Pires & Cruz – Gestão Imobiliária, Lda
Groupe Urano
STILL – Soc. De Tratamento de Imagem Lusitana
VCA - Valadas Coriel & Associados >
Firm Profile
Firm Overview
VCA – Valadas Coriel & Associados started its journey in 2001 in Chiado, the heart of old Lisbon, with four lawyers and is celebrating this year its 20th anniversary.
VCA has become a firm of polymath lawyers, specialized in Dispute Resolution, Private Wealth, Real Estate, and Immigration. The firm also caters to other areas of Law such as Labor, Corporate, Tax, Projects, Energy and Mining, Maritime, Art Law, and Copyrights, which are intersectional with our areas of specialization.
VCA's 24 lawyers team combines experience, anticipation, creativity, and determination, offering their clients a range of skills and resources for a variety of projects both local and international.
A dynamic yet informal work environment at VCA has attracted talent from bigger law and audit firms longing to strike a balance between personal and professional life, such balance being actively promoted at VCA, one of our contributions for the sustainability of a profession that needs to reinvent itself. Parity and diversity are encouraged at VCA, the majority of partners and associates being women.
VCA is an active member of established international networks, the Grimaldi Alliance and IR Global which give them access and resources across Europe and the Americas, in the Middle east, in Portuguese and French speaking Africa and in the most important Asian markets.
The Grimaldi Alliance was established by Italian Grimaldi Studio Legale and is present in 42 jurisdictions. It is dedicated to cross border transactions and has a great focus in European Affairs, with an office in Brussels exclusively to deal with the E.U. institutions.
VCA activism in IR Global, a network that spans 158 jurisdictions has earned them the distinction of their peers as "member of the year" in 2018.
VCA seeks an immersion in the client's business. They want to become their trusted advisors; they want to be considered not solely as lawyers but also as reliable partners.
Each client has a close connection to his assigned lawyer. You shall never feel like a number at VCA.
VCA focus is problem solving, even the most intricated, through creative solutions. VCA embrace challenges. VCA are resilient by principle, mostly conciliators, always determined, VCA has a fighting spirit whenever necessary.
Specialized Areas of Practice:
Dispute Resolution:
Our very experienced team is led by partners with over 25+ years' experience. We act in a broad range of disputes, from civil actions, corporate and commercial litigation, to maritime, labour, tax, and white-collar crime.
Private Wealth:
VCA has a wealth management department for private clients. VCA offers assistance akin to a legal concierge service. Whether you wish to redomicile in Portugal, buy, rent, or sell a property, set up or sell a business, prepare a prenup or deal with the legal, tax and property aspects of a divorce and/or inheritance, VCA covers all the needs of a family and its family office.
Real Estate:
From the initial project to sales, going through all the procedural issues, licensing, construction, VCA covers all stages of any real estate project. VCA assists its clients in the purchases, sales and leases of property ensuring maximum legal security for the parties involved. Specialists in tourism and leisure projects.
Immigration:
VCA has a deep knowledge in Immigration Law and extensive experience and know-how to advise its clients on any Visa application process, providing legal and practical advice on the best route for investment in each specific case. We also deal with the popular NHR program.
Other Areas of Practice:
Labour, HR management, disputes.
Corporate, company incorporation, shareholder disputes.
Tax, personal income tax and corporate tax. NHR regime.
Transnational Projects, Transports, Energy and Mining.
Maritime, ship arrests and further litigation.
Art Law, copyrights, provenance, tax, import and export.
Specialized and alternative investment funds. Fund management.
Lawyer Profiles
| Photo | Name | Position | Profile |
| --- | --- | --- | --- |
| | Sónia Antunes Dias | Senior Associate in the Litigation Department. | View Profile |
| | Paulino Brilhante Santos | Of Counsel and equity partner of the Tax, Energy, Oil & Gas,… | View Profile |
| | Cláudia Cardoso | Associate Lawyer in Valadas Coriel & Associados in the Corporate and Immigration… | View Profile |
| | António Cayolla | Of Counsel in the Litigation Department. | View Profile |
| | Vera Chalaça | Partner in the Litigation and Arbitration practices of VCA. | View Profile |
| | João Valadas Coriel | Managing Partner of VCA. Leads and coordinates all VCA departments. | View Profile |
| | Sandra Jardim Fernandes | Head of the Immigration Department. | View Profile |
| | Hugo Martins Braz | Partner. Coordinates the Litigation and Labour Departments. | View Profile |
| | Sofia Quental | Managing Associate of the Tax Department. | View Profile |
| | Ana Santos Fontes | Senior Associate Lawyer in the Litigation Department. | View Profile |
| | Rita Tigeleiro Afonso | Partner in the Tax and Corporate Department. | View Profile |
| | Marta Valadas Coriel | Associate of the Civil and Commercial Litigation Department. | View Profile |
| | Patrícia Valadas Coriel | Managing Associate of the Immigration Department. | View Profile |
| | Susana Varela Gaiato | Senior Associate. | View Profile |
Staff Figures
Partners : 6 Managing Associates : 3 Senior Associates : 5 Associates : 6 Of Councels : 4 Trainees : 3 Jurists : 1 Paralegals : 4 Administratives : 7
Languages
Portuguese English Spanish French
Memberships
OA Portugal – Portuguese Bar Association Portuguese Fiscal Association IBA (International Bar Association) IR GLOBAL International Fiscal Association
Other
Other Offices : Funchal, Madeira
Diversity/Community
Diversity
VCA- Valadas Coriel & Associados, since its foundation 17 years ago, has cultivated diversity in line with the best of Portuguese culture, a country which brought new worlds to Europe since the XIV century. VCA has 5 partners and 20 lawyers and most are women. We are proud to have people from all ages, social perspectives, faith, spiritual and religious beliefs, sexual orientation, social backgrounds, ethnic origins, abilities and cultures, even being a small firm.
VCA-Valadas Coriel & Associados has a professional career plan with objective evaluation with remuneration and incentives based on merit, regardless of the characteristics of its lawyers and workers based on equal pay for equal outcomes.
For VCA, living and working without diversity would be not just unfair and against ethic and the law: it would be like offering to our clients a service using half of our brains. Diversity at VCA is our guarantee of a service of excellence of this specialized business law firm.
VCA-Valadas Coriel & Associados works in or for several countries other than Portugal and its partners integrate and in some cases co-ordinate multinational teams of lawyers and other business experts of several European, African and Latin American countries with diverse cultures, languages and religions. Lisbon, our head office location is a multicultural hub where many people from different origins live together in peace in one of the safest cities in the world. This is so entrenched in the Firm's DNA that for us diversity is just a way of living and working.
Pro Bono/CRS
VCA-Valadas Coriel & Associados has an organized Pro Bono/CRS department.
One of João Valadas Coriel's passions, managing partner of VCA, is pro-bono work in criminal cases, something that comes from a desire to help people who have made mistakes.
We assist civil society organizations from children protection charities to social intervention associations and VCA partners work for rehabilitation and social development organizations.
VCA Pro Bono work has also involved the legal representation of destitute clients, some in complex legal issues, including litigation cases. For VCA- Valadas Coriel & Associados, a lawyers' job is to pursue Justice, that sometimes elusive notion amidst the pressure and the stress of business legal practice.
Pro bono and CRS works remind to all lawyers at VCA-Valadas Coriel & Associados that our communities not only in Portugal but also in other countries where we work have given to us. It is also a constant reminder that destitute people also seek Justice and do have some technically complex legal issues to be sorted out and solved with the same high level of professionalism as paying clients.
Top Tier Firm Rankings
Firm Rankings