Firm Profile > Vardags > Cambridge, England
Vardags
Offices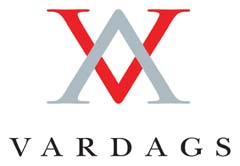 Vardags
1 ST. MARY'S PASSAGE
CAMBRIDGE
CB2 3PQ
England
Vardags > The Legal 500
Rankings
Vardags in Cambridge is part of a nationally renowned family law firm that specialises in high-net-worth and complex cases, often with an international element. The Cambridge office opened in 2016 and has since handled high-value work in pre- and post-nuptial agreements, arbitration, child arrangements, domestic violence and divorce. Partner Arron Bortoft left to launch his own firm Bortoft Bell, so 'sagacious, brilliant and dedicated' senior associate Silvia Devecchi is now the lead lawyer, with support from head of the London family group Georgina Hamblin. Devecchi is 'sharp in identifying problems and solutions'.
Practice head(s):
Other key lawyers:
Testimonials
'A colleague recommended Ms Silvia Devecchi of Vardags. The response was prompt. They offered 90 minutes free initial consultation over the phone, within 48 hours of contacting the firm, agreeing to my suggestion to arrange that through Skype. The consultation was exceptionally thorough, detailed and very clear as to the options available. The details of my financial and legal situation had been collected over the phone beforehand, thereby providing the solicitor with the essential background information. The consultation was vastly more informative and useful compared to a recent one I had with another firm, the latter on a fee basis.'
'Silvia Devecchi, the senior associate who is looking after my case, is sharp in identifying problems and solutions, provides clear and detailed explanations, is quick at replying to emails and at recommending the necessary actions. I find her attitude open, friendly and inspiring confidence.'
'If you want the best, look no further. The team at Vardags' Cambridge office offer a Rolls-Royce service from start to finish. Silvia Devecchi is outstanding. There is real strength in the rest of the team too, with great support from Isabel Mee, Kari Jackson and Eva Wallace. Sheer attention to detail coupled with intimate knowledge of the law and never losing sight of the bigger picture makes them a formidable force. You want them to be on your side, put it that way.'
'I have had the pleasure of working directly with Silvia Devecchi supported by Isabel Mee. If you need a financial remedy solicitor, go to Silvia. Sagacious, brilliant and dedicated, I cannot fault her. Silvia is enormously hardworking, offering clients great value as well as the best advice. Her accolades speak for themselves. Her case preparation is meticulous, but Silvia never takes her eye off of the bigger picture, always looking for the strategic advantage to ensure a case settles favourably for her client or is best placed to succeed at trial.'
'Clients benefit from Silvia Devecchi's in-depth knowledge of the law, which also makes life much easier for instructed counsel and saves costs for clients by avoiding duplication of work – a rare thing. What also sets her apart is a genuine empathy with clients, sadly something lacking in some of her competitors. Suffice it to say that Silvia has made a very good name for herself already despite being a relatively recent hire.'
'Isabel Mee is a reassuring presence at court. Everything is at her fingertips, even on more complex cases, making her indispensable at court – especially when in a tight corner. Clients adore her. Surely she has a very bright future ahead of her.'
'Hardworking, trustworthy and  loyal, they provide reassurance on matters. I feel like they will fight my corner well.'
'They were generally very professional and knowledgeable.'
'Silvia Devecchi helped my wife and I through an incredibly difficult situation. Silvia was personable, engaging and always seemed to genuinely care, well beyond anything I have experienced from a legal professional before. She was also extremely knowledgeable and quick to provide an answer, yet clear and honest if she didn't have the answer to hand. In the rare event she was unsure of a matter, she would quickly draw on the wealth of experienced individuals from her firm and wider network.'
'I feel Silvia Devecchi provided legal council which was in all aspects, above and beyond anything I have previously experienced.'
'The team works really well together on cases with a number of staff being up to speed on the case, which I find really helpful as counsel, so that I can always find someone to speak to when issues arise in the case or when seeking an update. They are always very organised and several steps ahead compared to other firms.'
'I have worked with Silvia Devecchi very closely on one case. I found her to be extremely passionate about her job and very supportive of her client. She went the extra mile in assisting the client and ensuring her voice was heard in a very complex private law case.'
'The team has quickly become a market leader in the region, despite being a relatively new offering. The fact that it is within a network of national Vardags offices also is an advantage, and they are adept at handling complex disputes as a result.'
'Silvia Devecchi is one of the most impressive associates I have encountered recently. Her client management skills are exemplary, and she has judgement well beyond her years. She brings a helpful international and immigration law perspective to her work.'
'The senior lawyer, in my case Silvia Devecchi, would always respond to my questions personally and swiftly. Only on routine matters would one of her junior colleagues contact me. This made me feel that my case was being taken seriously and that I was getting the best possible legal advice throughout the whole process.'
'The team on my case was headed by Silvia Devecchi and included Eva Wallace and Kate Jackson. All three were of course courteous and were efficient. This was in marked contrast to the team acting for the other side, who took many days, in some cases weeks, to respond to simple questions. Vardags appeared very experienced in cases such as mine – a divorce petition – and was very clear in explaining the options I had at each stage. It was important to me to have every step explained and not we be left in a fog of legal gobbledygook.'
The '
knowledgeable yet pragmatic
' 
Emma Gill
 heads up 
Vardags
's family team, which specialises in representing affluent clients with significant marital assets, including high-net-worth individuals, business people and international and Premier League footballers, as well as their partners. The team primarily handles high-value and complex divorce and private children matters. Other names to note include
Vicki McLynn
 and senior associate
Lucy Williams
, who displays '
excellent judgement
' in family matters.
Practice head(s):
Other key lawyers:
Testimonials
'Emma Gill is quite simply the best matrimonial lawyer in the North. She has a fierce determination and steely resolve which is a winning formula for her clients. She always finds the best angle to win her cases.' 
'Emma Gill is knowledgeable yet pragmatic. I have found her to be sensible and cooperative whilst still trying to achieve the very best for her client. She is a good negotiator and had an easy grasp of complex financial matters.' 
'Deservedly high profile matrimonial finance solicitors, with an excellent reputation.' 
'Emma Gill is a force to be reckoned with. She truly makes the weather in every case she touches, to the substantial benefit of her clients.' 
'The team has excellent leadership and all of the solicitors within the team are hard-working and well-versed in both the legal and tactical aspects of the job. It is a team with an abundance of energy and enthusiasm and they go to great lengths to provide a good service to their clients.' 
'Emma Gill has an eye for detail, experience, tactics and is easy to build rapport with. Lucy Williams is robust and displays excellent judgement.' 
'Whilst realistic advice is always given, when matters proceed to court, the team will fight tooth and nail for their client to ensure that the best possible outcome is achieved.' 
'What every client gets at Vardags is a very 'hands-on' service. Cases are very closely managed and they are always ahead of schedule in terms of filing documents and sending briefs on time. They can also draw on their national team for expertise.' 
'Vicki McLynn has a wealth of knowledge and background to ensure the best results for her clients, with a calm and approachable style.'
'Vicki McLynn is a superb practitioner. Very cool headed, and with great client care skills.'
Vardags has extensive coverage throughout the country, with offices in London, Manchester, Cambridge and Winchester, and 'not only has a formidable reputation but also the firepower to back it up'. The team specialises in complex and often international litigation, catering to a predominantly high-net-worth client base, and Ayesha Vardag is well known for her advice on divorce cases involving multimillion-pound assets. The children's department continues to go from strength to strength, acting in complex matters involving urgent applications to the courts and the threat of abduction, as well as cases involving foreign jurisdictions. Georgina Hamblin, Lois Rogers, Katherine Res Pritchard and Simon McKirgan are also highly recommended.
Practice head(s):
Other key lawyers:
Testimonials
'Georgina Hamblin's clients love her because not only is she so talented but also so approachable and reassuring. She will always go the extra mile to get the best outcome she possibly can for her clients'
'Simon McKirgan's sheer determination to get the very best outcome left me with no doubts or concerns during the entire process. I felt comfortable in his team's company and able to ask questions when not entirely sure of their relevance'
'It handles the country's most complex (international) financial remedy work and houses some of family law's most able practitioners. Simon McKirgan works all hours to get results for his clients. He is also a master of the detail'
'Ayesha Vardag knows everything that happens in the firm. She is a superb rainmaker who remains hands on when required'
'Lois Rogers is often referred to as the nicest solicitor in family law (and she is). But she is an exceptionally talented family lawyer who, when required, deploys her legal armoury with devastating force'
'Lois Rogers and Sophie Groves are outstanding in their own right but are also team players working well together in meetings. Both have immense legal knowledge, and Lois has immense financial knowledge too. They are both also immensely good listeners and compassionate and supportive'
'It has some excellent lawyers. Katherine Res Pritchard is a very impressive family lawyer who handles the complex children cases the firm holds. She copes very well with the pressure that comes with the job and is always calm and measured. Her advice is spot on – she has great judgement'
'Vardags provided me with the highest quality legal representation. Its professionalism and expertise were outstanding and its commitment unwavering. It provided absolutely sound legal advice and managed to secure a very favourable outcome'
Vardags
' general crime offering caters for high profile private clients from the business, political and entertainment arenas. Although known for defending against allegations of domestic violence and possession of child pornography, it is equally proficient in other areas of law. Specifically, recent work highlights include accusations of bribery, operating a ponzi scheme, causing death by dangerous driving and international money laundering. Team lead
Robert Conway
 is described as a '
seasoned criminal litigator'. S
enior associate Lucy Winter, a specialist in historic sex offences, left to found her own firm, Winter Allen in October 2020.
Practice head(s):
Testimonials
'This firm's strength is their attention to every detail in terms of case preparation. The firm has the resources to deploy where necessary to get the case ready for court'.
'Small team but very skilled'
'Vardags are a unique firm who specialise in heavyweight fraud and sexual offence cases. The eye for detail and client care really stands out among the rest'.
'Robert Conway has a great way with clients and always works extremely hard to prepare his cases to a very high standard. He is a seasoned criminal litigator; straight talking and persuasive'
Formed in 2018, the reputation and privacy department at
Vardags
 offers a broad service covering defamation, harassment, privacy and blackmail to a client base predominantly comprising high-net-worth individuals. The team often collaborates with the criminal and family law practices, handling sensitive reputation protection cases, which regularly involve criminal aspects and foreign jurisdictions. Securing removal of content from websites and social media platforms, as well as advising on defamatory threats from non-media sources are notable areas of activity for head of department
Alex McCready
.
Practice head(s):
Other key lawyers:
Testimonials
'The team at Vardags have a nuanced understanding of privacy issues in relation to high-profile clients. The practice is particularly experienced in guiding clients through the processes, informing them of the practicalities and expectations of the situations. '
'A small but compact and versatile team who are agile and hungry to help.'
'The team at Vardags has broad, specialist expertise across a range of disciplines including misuse of private information/breach of confidence, harassment, defamation and related issues. The key strengths include the team's extensive experience of privacy/data protection litigation, and their ability to straddle intersections with other areas of practice such as matrimonial law and commercial law.'
'The Vardags team has a very professional yet approachable attitude towards both the clients and the partners firms like us. They think of the best possible outcome for the client, rather than prioritising their billable hours. Their advice is impartial.'
'The team has a wealth of knowledge, is readily available, extremely helpful and provides realistic advice. Billing is sensible.'
'Rory Lynch and Alex McCready are standout practitioners. They have a very approachable demeanour which allows the clients to discuss sensitive matters frankly, enabling a coherent strategy to be formed early. They both have an in-depth understanding of developments within the law which not only allows them to respond effectively but also use new changes to seize opportunities in the case. These opportunities are often missed by more lethargic practitioners.'
'Alex McCready has a a very good manner with clients and always produces a satisfactory result.'
'Alex McCready and Rory Lynch are both excellent litigators and very good at understanding clients' needs.'
'Alex McCready is an extremely capable, knowledgeable and hard-working partner with particular expertise in data protection, misuse of private information and related areas (e.g. defamation and breach of confidence). She comes from a reputation management background, which is an extremely useful complement to her data protection and privacy expertise.'
'Rory Lynch is a very capable, affable and savvy senior associate with extensive data protection expertise. I have worked with him on a number of sensitive matters (including matters concerning publication of sensitive data regarding criminal offences and personal data issues arising in hard fought commercial litigation) and have seen how carefully and tactfully he navigates difficult data protection questions.'
'Both Alex McCready and Rory Lynch are a joy to work with. Their professional standing, know-how and experience in their field combined with their personalities make a big difference for us in dealing with them.'
Vardags >
Firm Profile
Vardags is a leading, law-changing, blue-chip law firm, specialising in high stakes, complex, and international cases for high net worth individuals and their companies. 'Britain's top divorce lawyer' Ayesha Vardag leads a team of the country's best legal minds. The firm has taken City quality into the private sphere, and become one of the very few UK lawyers called upon to advise heads of state, on matters of both English and international law. The firm's lawyers are frequently called upon as experts on the biggest cases and legal issues of the day, by outlets such as BBC News, CNN, the Today Programme, and Newsnight.
Principal areas of work
Divorce: Vardags is best known as one of the country's top divorce firms, providing a full range of matrimonial law services for high net worth individuals. The firm has been involved in many if not most of the leading 'big money' cases of our times. Vardags is outspoken in its support for no-fault divorce, having founded and spearheaded the Campaign for Family Law Reform, and co-parenting, consistent with its own commitment to equality and family-friendly policies. The firm is unique in having an in-house financial forensics team and our  invaluable expertise in remuneration and complex corporate structures, valuations, options and derivatives, and asset tracing ensures every client gets their fair share. In the 2010 landmark case of Radmacher v Granatino, Vardags changed the law by making prenuptial agreements enforceable in England and Wales. Since then, Vardags has acted in many high profile cases heard in the English courts, including:
Obtaining a record award against declared bankrupt Mr Young and a record costs award for Michelle Young in Young v Young
Acting for Yasmin Prest in the High Court case which ran into the Supreme Court 'corporate veil' victory of Prest v Petrodel
Acting successfully in a ground-breaking transatlantic nullity case involving Sharia, English, US and Italian law
Obtaining what is believed to be a record interim child maintenance award against a foreign royal family member
Acting in a case involving a head of state which was England's first concluded family law arbitration
Acting for Li Quan in the international tiger charity case
Acting for the Marchioness of Northampton in her famous divorce settlement
Securing the highest award ever award after a foreign divorce in Al-Baker v Al-Baker
Winning the leviathan jurisdiction battle and one of the largest ever reported divorce awards for the former Miss Malaysia against her Laura Ashley tycoon husband, in Chai v Khoo
Securing a Court of Protection order generating consent to fertility treatment for a client's husband after a tragic road accident left him on life support in 2018, a ground-breaking legal first
Recently, Vardags acted for the husband in FRB v DCA, a high-profile divorce case involving very complex financial proceedings related to the divorce of the scions of two allegedly billionaire families.
Children and family: Vardags' children and family department offers a full range of family law services, including prenuptial, postnuptial, and cohabitation agreements, fertility and surrogacy, and disputes involving children.
Vardags' dedicated children team handles a wide range of matters, from fertility and surrogacy to disputes relating to family breakdown. Many of the department's cases have an international element, such as international relocation, the registration and enforcement of foreign contact orders, and all other forms of cross-border children disputes.
Vardags is a champion of the reform of UK surrogacy laws, which often force hopeful parents to go abroad or to enter into precarious agreements. The Vardags team can help legally secure and protect families created through assisted conception, fertility treatment, donor conception, and surrogacy. Familiar with the sensitivities of modern family-building, Vardags offers specialist legal advice and representation to help high net worth individuals place their family life on a firm legal footing.
Commercial and civil litigation: The civil and commercial litigation department works on a wide range of commercial matters, including shareholder disputes, professional negligence, and insolvency agreements. The department advises on some of the most high-stakes, complex disputes across a range of industries, including construction, manufacturing, and international arbitration.
Criminal defence: The criminal department advises clients who are subject to investigation by the police and other investigative bodies, including the SFO and HMRC. The team provides full representation and advice from before arrest to trial and appeal, and has acted in some of the most high-profile cases in the Old Bailey over recent years. The department provides comprehensive representation in relation to assault, drugs, harassment and sexual offences as well as all aspects of white-collar crime, regulatory crime, and confiscation proceedings. It has an extraordinary record in shutting down investigations before charges are brought.
Property: Vardags' property department acts for clients in buying, selling, mortgaging, and restructuring prime and super-prime properties in London and across the country. The team provides a discreet, meticulous, and comprehensive service to high and ultra-high net worth clients involved in property transactions, and works tirelessly to ensure these are completed with speed and precision. Recent cases include contract races won and deals secured in under seven hours.
Reputation and privacy: Vardags' reputation and privacy team works to protect the best interests of high profile and high net worth individuals and successful companies. It represents celebrities, sports stars, entrepreneurs, and business executives on all areas of media and privacy litigation, including press management, online media issues, and defence against smear campaigns.
The department has also ensured that some of Vardags' most high profile cases going through the English family courts are kept entirely out of the public eye. The firm handles these cases with the utmost discretion and expertise cultivated from years of experience in handling the press.
Clients: Vardags acts for high net worth individuals, their families, and their companies in high-stakes legal matters when a successful outcome is paramount.
Its divorce lawyers always aim to find a resolution, but are prepared to fight hard to win clients their fair share. They are also well-equipped to assist the financially weaker party by facilitating lending, tracing hidden assets and defending their best interests.
Vardags also supports its clients by providing a top-quality legal service to high net worth individuals in need of a children, criminal, civil litigation, property, or reputation lawyer.
Regional offices: Led by a surge in client demand, Vardags has expanded nationally and now works with clients from across the world in London, Manchester, Cambridge, Oxford, and Winchester.
International: Vardags has unrivalled international expertise and a global clientele. Their familiarity with complex legal work spanning international jurisdictions is unparalleled and the firm is truly multi-lingual.
Recruitment: Vardags hand-picks stellar individuals who demonstrate intellect, creativity, determination and integrity and hail from the top academic and commercial institutions, including leading City firms. The firm has created a unique graduate training programme allowing the most talented young lawyers to join the firm directly on graduation from university and study through to qualification while being paid a full salary and doing real work. This leads their lawyers to qualify at a level described at the Bar as several years ahead of those of other firms.
Vardags Manchester: Vardags Manchester is a specialist divorce and family law firm for high net worth individuals and their families residing in the north west of England. Practising under the expert guidance of 'Britain's top divorce lawyer' Ayesha Vardag and headed by 'Manchester's celebrity divorce lawyer' Emma Gill, the Manchester office has brought a truly unique standard of service to the region. Since opening in 2016, Vardags Manchester's innovative practice has earned the reputation as the region's go-to law firm for high value, complex international divorce cases. Emma Gill is frequently sought out for commentary by the national press, including The Times and The Guardian. She is also a BBC Breakfast regular and often shares her legal expertise on Radio 5 Live.
Principal areas of work
Divorce: Vardags Manchester is best known throughout the region for its cutting-edge, top quality divorce law practice. Emma Gill and her team have represented some of the North West's most high profile and high value clients in divorce cases involving several millions of pounds.
As a firm specialising in the most valuable cases, Vardags Manchester's lawyers are unrivalled in their experience of handling the uniquely complex financial circumstances arising from high net worth divorce. The legal team works with the firm's unique in-house forensic accountants, transforming the outcomes of divorce proceedings with expertise in remuneration, valuations, corporate structures, and asset tracing.
Vardags Manchester has represented clients in some of the most challenging and high-stakes cases in the region, including:
Acting in an unprecedented case for the wife of a successful businessman to challenge the validity of a highly limiting post nuptial agreement. The agreement had been signed at a time when the husband had failed to disclose a diagnosis of a life threatening condition.
Representing a nationally renowned actor in a dispute with his former wife over arrangements for their daughter, particularly around issues regarding privacy and use of the daughter's image in national and social media.
Acting for the wife of an entrepreneur worth millions, whose attempts at lack of disclosure and dissipation of assets were uncovered by our financial forensics work.
Raising a powerful and innovative argument for the wife in a dispute worth over £15m in which the husband sought to retain over 80% of assets.
Arguing that the significant assets built up by a husband through hard work and clever entrepreneurship in his youth were non-matrimonial, reducing the sum eligible for division with his younger wife.
Children and family: Vardags Manchester's children and family department offers a full range of family law services, including prenuptial, postnuptial, and cohabitation agreements. Emma Gill and Vicki McLynn are experts in children disputes, and many of the team share a background in child protection law. In every case, their primary goal is to protect the best interests of the children concerned.
Unlike many, Vardags Manchester focuses on providing advice that is not only of the highest legal merit, but also practical and pragmatic, taking into consideration the particular circumstances of both families and individuals.
In line with the firm's commitment to families' right to choice, the Manchester office is a champion of the reform of UK surrogacy laws, which often force hopeful parents to go abroad or to enter into insecure agreements. The team can help legally protect families created through assisted conception, fertility treatment, donor conception, and surrogacy. Familiar with the sensitivities of modern family-building, Vardags offers specialist legal advice and representation to help high net worth individuals place their family life on a firm footing.
Clients: Vardags Manchester represents the North West's elite, including entrepreneurs, executives, and sports personalities. Clients instruct the firm for world-class support in high-stakes legal matters, when a successful outcome is paramount.
Clients are usually based in Greater Manchester, Lancashire, Yorkshire, Cumbria, Shropshire, and Merseyside, although Emma Gill and Vicki McLynn both have healthy London-based practices.
Recruitment: Vardags Manchester selects the very best and brightest young lawyers who share the firm's love for the North West. Creativity, determination, and integrity are particularly admired. The firm has created a unique graduate training programme allowing the most talented young lawyers to work while being paid a full salary, and qualify at Vardags fully financed, directly on graduation from university.
Diversity/Community
Vardags knows that when the very best people are given the very best opportunities and appropriate support they will excel, regardless of their background. We do not ask questions about gender, race, sexuality or religion, as we feel they are private, and not relevant to employment. As an equal opportunities employer, Vardags works to foster an environment that nurtures and stimulates achievement, encouraging others to do the same.
Vardags has pursued pioneering approaches to parental leave and childcare to ensure that new parents are never sidelined – practices recognised in founder and president Ayesha Vardag's receipt of the 2015 Natwest Everywoman Award. We relish the perspective and compassionate leadership that mothers and fathers can bring, rather than forcing our employees to choose between their career and their children, and we encourage others to follow our lead and work to make the legal profession supportive of parents.
No-one should be held back from excelling in the legal profession because of their financial background. Vardags' graduate training programme was crafted in recognition of this, and those starting their careers with us benefit from earning a real salary throughout their training period. This means that no matter where they started, the more promising young lawyers can reach the top.
Vardags feels strongly that quality jobs and elite representation should not be focused exclusively in London. Vardags seeks to bring our calibre to regions of the country often ignored by other firms. This has brought high-quality legal representation to these areas, as well as the opportunity for talented lawyers to work on top cases without the need to relocate.
We have great faith in the power of the law to change society for the better. Vardags is a passionate advocate for no-fault divorce, which removes blame culture in divorce and means that marriage breakdown need not destroy respect and decency between spouses. We championed these reforms for several years and were delighted to see the Divorce, Dissolution and Separation Bill receive royal assent earlier this year. Most recently, we have campaigned to change surrogacy laws in England, which currently restrict the options of hopeful parents, forcing them abroad, or into unreliable arrangements with British surrogates.
Client Testimonials
CLIENT: Pauline Chai
MATTER: Divorce
TESTIMONIAL: Vardags brilliantly argued my case to a resounding victory.
---
CLIENT: Michelle Young
MATTER: Divorce
TESTIMONIAL: Your legal tactics are by far the best.
---
CLIENT: Mrs Monica
MATTER: Divorce
TESTIMONIAL: [Vardags is] expensive but indispensable.
---
CLIENT: Antoinette Lemvigh
MATTER: Divorce
TESTIMONIAL: Vardags is absolutely 100% for any woman in a vulnerable position. They were perfect to go to.
---
CLIENT: Richard Todd QC (counsel)
MATTER: Divorce
TESTIMONIAL: [Ayesha] lights up the room when she comes in and brings a confidence that her client will prevail.
---
CLIENT: Anonymous
MATTER: Children
TESTIMONIAL: [Katherine and her team] have all been so patient… and I honestly cannot thank you enough.
---
CLIENT: Anonymous
MATTER: Children
TESTIMONIAL: You have my highest appreciation. The quality and attention to detail is as high as I could have hoped for and the result is… very strong.
---
CLIENT: Janet Weitz, CEO and publishing director, Alliance Publishing Press Ltd
MATTER: Civil litigation
TESTIMONIAL: [Frank Ryan's] insightful advice and professional conduct make him an ideal ally and a formidable foe.
---
CLIENT: Toni Hilton, Dean of the Glasgow School for Business and Society at Glasgow Caledonian University
MATTER: Civil litigation
TESTIMONIAL: Frank Ryan is a lawyer who thinks out of the box and delivers results, time and time again, often with devastating effect. I would always want him on and by my side.
---
CLIENT: Tariq
MATTER: Criminal
TESTIMONIAL: I would not hesitate to recommend Rob to anyone seeking a highly skilled and personable criminal lawyer.
---
CLIENT: Julie Carter
MATTER: Criminal
TESTIMONIAL: Excellent criminal department… I would use this firm for any matter in the future. Complete confidence in receiving the best care.
---
CLIENT: Anonymous
MATTER: Reputation and privacy
TESTIMONIAL: Alex is the definitive reputation and privacy lawyer.
---
CLIENT: Toni Hilton, Dean of the Glasgow School for Business and Society at Glasgow Caledonian University
MATTER: Reputation and privacy
TESTIMONIAL: Highly approachable, tactically astute, and always passionate about her client's cause, Alex is an extremely good lawyer.
---
CLIENT: Jo Eccles, managing director, SP Property Group
MATTER: Property
TESTIMONIAL: James is superb and he always delivers the speed, efficiency and service level our clients expect.
---
CLIENT: Arthur Lintell, Knight Frank
MATTER: Property
TESTIMONIAL: James is absolutely first class. He is head and shoulders above many who work at the top end of the London property market.
Top Tier Firm Rankings
Firm Rankings