Kochanski & Partners > Warsaw, Poland > Firm Profile
Kochanski & Partners
Offices

Kochanski & Partners
METROPOLITAN BUILDING
PL PILSUDSKIEGO 1
00-078 WARSAW
Poland
Kochanski & Partners > The Legal 500
Rankings
Kochanski & Partners
has an impressively varied disputes practice, with specialists in commercial, financial and media disputes, civil litigation and international arbitration.
Marek Jezewski
 leads the international disputes group, with a solid background in public international law, and experience representing Polish SOEs in international arbitration.
Michal König
 heads the commercial arbitration and litigation team, often working alongside Jeżewski in infrastructure cases.
Mateusz Ostrowski
 leads the civil litigation group, while
Agnieszka Chajewska
 is the name for media litigation, often representing journalists and public figures in high-profile Polish freedom of speech cases.
Andrzej Pałys
 is another key member of the team with, focusing on financial institutions and disputes.
Other key lawyers:
Mateusz Ostrowski; Michał König; Agnieszka Chajewska; Weronika Magdziak; Andrzej Pałys
Testimonials
'Very thorough case review. A great capability to understand difficult technical issues.'
'Competent and focused on the quality. Practical knowledge, able to suggest the best individual with the required skills and knowledge, very efficient in internal consultations and good collaboration. Great value for money factor.'
'Marek Jeżewski: Complex knowledge, great experience, good understanding of client's needs. Every time responds quickly, has very professional and complex approach and we can see the exceptional value for money approach.'
'Strong client focus and technical expertise'
'Marek Jezewski and Michal Konig are superior advocates with presence and command of technical detail'
'Marek Jeżewski is excellent.'
Key clients
Muszynianka
Forteam Investment Ltd.
Honwood Services Ltd.
PKP Polskie Linie Kolejowe SA
Aasted ApS
Betomax
Ringier Axel Springer Polska
Bank BPH
LOT Polish Airlines
Bank Millennium S.A.
Bank PKO BP
COMP SA
Havi Logistics Sp. z o.o.
Hasco TM
ENERGA S.A.
Work highlights
Representing Muszynianka in an unprecedented investment dispute – concerning cross-border infrastructure – with the Slovak Republic under the Bilateral Investment Treaty between Poland and Slovakia of 1994.
Representing FORTEAM INVESTMENT in a dispute concerning an investment made in a leading retail-chain company, as well as advising on obtaining third-party funding from an American fund.
Representing Honwood Services in an international investment dispute against the republic of Poland concerning the mining of natural resources in Poland (polyhalite).
Kochanski & Partners
advises national and international clients on the development, financing, acquisition and disposal of a wide variety of energy assets.
Wojciech Wrochna
leads the team.
Practice head(s):
Other key lawyers:
Key clients
Ductor AG
CEE Equity Partners Ltd.
Krynica Vitamin SA
Swiss Krono S.A.
Northvolt Poland
SPP Group
Montis Capital
Orange Poland
Reckitt Benckiser
MFW Bałtyk
Work highlights
Advised Ductor AG on the preparation and negotiation of a plethora of M&A agreements and some business and technical agreements, including fertilizer agreements and biology agreements.
Advising CEE Equity Partners Ltd. on a wind farm project for energy distribution.
Advising Krynica Vitamin S.A. on the issues of permitting, contracting and the sale of energy to the grid through the launch of a new product – an integrated full scope (legal/IT/construction) advisory aimed at implementation of a world class solution (photovoltaic installations) to save energy costs and become emission-clean.
The team at
Kochanski & Partners
 is led by founder and senior managing partner 
Piotr Kochanski
,
Karolina Marciniszyn
 and
Krzysztof Zieba
, head of the FMCG, retail and automotive and trade and distribution group. The team is adept at defending and filling trademarks and patents, as well as IP-related transactions, particularly for clients in the pharmaceutical, media and FMCG sectors.
Practice head(s):
Testimonials
'Kochanski & Partners is a national law firm with a strong foothold in the local Polish market, yet with an outstanding international network and a wonderful IP team.'
'The firm impresses in particular with its incredibly swift, outstandingly expert handling of cases and the trustworthy way in which it deals with our clientele at all times. They can rely completely on legal experts of Kochanski & Partners.'
'The firm has been our first point of contact for IP issues in Poland for over ten years. It is obviously one of the best addresses there.'
'We count our contacts there, Karolina Marciniszyn and Krzysztof Zieba, among the best IP lawyers in Poland. They are extremely experienced, have a huge amount of knowledge and great strategic skills, work in a targeted and clear manner, are impressively responsive and so are obviously the first port of call for IP issues in Poland for us.'
'Responsive, proactive and commercially minded.'
Key clients
Coca-Cola HBC Polska
Ringier Axel Springer Polska
Reckitt Benckiser
Hasco TM
Kerry Luxembourg S.a.r.l.
Natural Pharmaceuticals
Haston City Hotel
Mitmar
Froneri International Limited
City Robotics
Pandora
Pamapol
Work highlights
Advising Natural Pharmaceuticals on IP matters including trademark prosecution, infringement and opposition.
Representing Hasco in numerous litigations including trademark cancellations, oppositions and patent infringements.
Representing Ringier Axel Springer Polska in numerous litigation cases, including trademark and domain name disputes, and landmark cases.
Kochanski & Partners
is skilled in acting for both domestic and international businesses on the full range of real estate transactions; examples include acquisitions, developments, environmental aspects, planning, leasing and financing.
Pawel Cholewinski
has expertise in share and asset deal transactions and co-leads the team with corporate lawyer
Rafal Rapala
.
Practice head(s):
Testimonials
'Strong team with a balanced focus on collaboration with customer. Working with K&P, you have the feeling that the team is working to support the customer in good faith, not only to increase the bill.'
'Highly professional but at the same time able to shorten distance to achieve the best result for the customer; always ready to respond and advice.'
Key clients
PBG Group
Air Products
Beneteau Group
Johnson Matthey PLC
Personnel Service
Savills Sp. z o. o.
Inter Cars S.A.
Oxenwood Real Estate
Gaz-System S.A.
Universal Fibers Inc.
AccorInvest Group S.A.
Work highlights
Advised a company from the PBG Group on the sale to Unikoff sp. z o.o. of the office building known as Skalar.
Advised Air Products on a sale transaction of a real property for a logistic centre in Warsaw to Panattoni.
Advised the Beneteau Group on the enterprise acquisition of Delphia Yachts, including respective production sites.
Kochanski & Partners
' corporate department handles both consensual and in-court restructurings, in addition to assisting clients with debt recovery work. In addition to acting for clients on domestic mandates, cross-border matters also fall within the team's realm of expertise. Practice head 
Rafal Rapala
is assisted by real estate expert 
Pawel Cholewinski
and litigator
Mateusz Ostrowski
.
Karol Połosak
 is skilled in restructuring and bankruptcy matters.
Practice head(s):
Other key lawyers:
Key clients
State Street Global Advisors
Ringier Axel Springer Poland
Chrysler Poland
Proservice Finteco
BU Media
Blachotrapez
Betomax
Groupe Beneteau
Work highlights
Advised State Street Global Advisors on the Polish aspects of the European structure change across several jurisdictions, including a cross border merger.
Advised Ringier Axel Springer Poland on the restructuring proceedings pending in relation to a debtor named RUCH S.A.
Advised Chrysler Poland on the liquidation process of the Polish subsidiary and winding up the business in Poland.
Kochanski & Partners
has close links with private equity houses, which it regularly advises on Polish deals, restructurings and day-to-day corporate issues. The team is co-led by
Rafal Rapala
 and 
Pawel Mardas
, who are seasoned M&A lawyers, and real estate-focused partner 
Pawel Cholewinski
. 
Karol Polosak
 is another key team member.
Practice head(s):
Rafał Rapala; Paweł Mardas; Paweł Cholewiński
Other key lawyers:
Karol Połosak; Aneta Serowik; Weronika Duda
Key clients
Knapp AG
Ductor AG
NEVI sp. z o.o. sp. k.
MML Capital Partners
Groupe Beneteau
Chrysler Poland
Indus Holding AG
Ferro Corporation
State Street Global Advisors
Ringier Axel Springer Polska
Blachotrapez
Shenzhen Hepalink Pharmaceutical Co., Ltd.
State Street Bank International
Coca-Cola HBC Polska
Huuuge Games
Huta Małapanew sp. z o.o.
eFaktor S.A.
Inovo VC
Parkwind
Work highlights
Assisted State Street Global Advisors with its investment and brokerage activities in Poland.
Advised MML Capital Partners on performing a due diligence investigation of the Polish subsidiary of Western Global Holdings (the target), support in respect of warranty and indemnity wording specific to the target and the local (Polish) jurisdiction, as well as comprehensive assistance in drafting ancillary pre- and post-closing documents specific to the local jurisdiction.
Advising Groupe Beneteau on the enterprise acquisition of Delphia Yachts, including respective production sites. The assignment included performing due diligence investigations, structuring the transaction and developing and negotiating all transaction documentation.
The team at 
Kochanski & Partners
handles IP, advertising, data protection, registration of products, employment law and regulatory and corporate matters, as well as representing clients in court and administrative proceedings. Its clients include international and local pharmaceutical companies and manufacturers of medical devices. Pharmaceutical law and distribution expert
Krzysztof Zieba
leads the team.
Practice head(s):
Other key lawyers:
Key clients
Techdow Pharma Poland sp. z o.o.
Hasco TM
nOvum Fertility Clinic
Krynica Vitamin S.A.
Natural Pharmaceuticals
Ringier Axel Springer Polska
Molecule One sp. z o.o.
Reckitt Benckiser
Work highlights
Represented HASCO Lek successfully against its competitor Swiss Pharma International in numerous trademark infringement cases.
Represented Ringier Axel Springer Polska successfully in the appeal proceeding before the Main Pharmaceutical Inspectorate related to alleged infringing advertising of a pharmaceutical chain.
Assisted Techdow Pharma Poland sp. z o.o. in the transfer of portfolio rights related to a generic product of the Dutch company.
Private equity transactions are a staple for the team at
Kochanski & Partners
, which has an impressive array of funds clients, notably in the real estate sector. The group assists investment committees and management boards with all stages of the fund's lifecycle, and has experience in acting for funds entering the Polish market.
Rafal Rapala
 heads the transactional team, working closely with real estate practice head
Pawel Cholewinski
.
Pawel Mardas
 takes the lead on M&A, and as such, has extensive knowledge of private equity deals, as well as restructurings and reorganisations of assets.
Other key lawyers:
Paweł Cholewiński; Paweł Mardas; Szymon Balcerzak; Karol Połosak
Key clients
State Street Global Advisors
Beneteau Group
ProService Finteco
Ferro Corporation
Ductor AG
Cornerstone Partners Sp. z o.o.
Work highlights
Advising State Street Global Advisors on setting up and running of investment and brokerage activities in Poland.
Advising Beneteau Group on the enterprise acquisition of Delphia Yachts (acquiring its design, building and marketing operations concerning sailing and motor yachts under the Delphia Yachts and Maxi Yachts brands).
Assisting Proservice Finteco with several pending projects in Poland, including corporate and M&A transactions for a number of acquisitions of Polish fintech companies and software producers.
Kochanski & Partners
' tax department is best known for tax advisory work and litigation. The group is knowledgeable in tax planning and structuring, international taxation, tax compliance and accounting issues. The team is led by
Agata Dziwisz-Moshe
, who has impressive expertise across VAT, corporate and personal income tax, as well as real estate taxation. Dziwisz is often called upon to conduct and supervise tax audits.
Andrzej Malec
specialises in tax and accounting law, and assists with tax structuring matters.
Wojciech Śliż
joined from
GWW
in February 2021 and brings with him significant VAT knowledge.
Key clients
Forza Foods Ltd.
Molecule One sp. z o.o.
Krynica Vitamin S.A.
Ductor AG
Tchibo Warszawa sp. z o.o.
Polski Holding Nieruchomości S.A.
Havi Logistics sp. z o.o.
Amara sp. z o.o.
Oxenwood Real Estate LLP
CJR Polska sp. z o.o.
Work highlights
Preparation of a complex submission for Tchibo Warsaw in the course of a penal-customs audit related to transfer pricing.
Kochanski & Partners
' technology team focuses on digital banking, payment services and digital leasing. More specifically, the team advises on cloud computing for financial institutions, blockchain, AI, proptech, cybersecurity and license audits, as well as negotiating and drafting agreements with IT providers. The team also supports clients in the restructuring of entire businesses and individual transactions.
Lukasz Wegrzyn
 joined the firm from
SSW Pragmatic Solutions
 in 2020 and co-leads the team alongside 
Agnieszka Chajewska
.
Piotr Kaniewski
 is also a key contact.
Practice head(s):
Other key lawyers:
Testimonials
'Best knowledge on cloud computing deep understanding of their client's business, good in linking parties around them.'
'Łukasz Wegrzyn has great networking within the country, good drive to share cloud and regulation awareness.'
Key clients
PKO BP S.A.
Credit Agricole
Polskie Towarzystwo Reasekuracji
Idea Bank
Europejski Fundusz Leasingowy SA
mBank
Pandora
ES-System
mElements
GFT Group
Spacelift
Grupa Pracuj.pl
Molecule 1
Ringier Axel Springer Polska
Natural Pharmaceuticals
Murapol
MAIN
Work highlights
Advising PKO BP on migration to a cloud computing infrastructure.
Advising Europejski Fundusz Leasingowy on a project on setting up online leasing marketplaces.
Kochanski & Partners
is particularly focused on financial regulatory work, with expertise in fintech issues such as the introduction of cloud computing to banks.
Maciej Kuranc
is the key contact.
Konrad Werner
was a new arrival in March 2022.
Other key lawyers:
Testimonials
'Kochanski & Partners supports the financial sector by providing high quality legal opinions and contributing to the cross-sector initiative aimed at helping banks with adopting cloud technology, while staying compliant with law and regulations.'
Key clients
Polish Bank Association
LVS Brokers sp. z o. o.
Idea Bank
Work highlights
Advised the Polish Bank Association on cloud computing standards.
Advised LVS Brokers on its expansion in the Polish market.
Kochanski & Partners >
Firm Profile
We are a full-scope, business-oriented law firm dedicat­ed to delivering innovative, on-point legal solutions tailored to your needs. We operate in 7 key sectors to give us a holistic view over business and an in-depth understanding of industry specifics. Our team works in interdisciplinary groups, fusing expertise with a business approach. We combine technological progress, experience and expertise to create innovative legal solutions and offer our clients top quality services.
We never rest in the face of the challenges of an ever-changing world – but take steady steps into the future.
Meet Kochański & Partners – the law firm of tomorrow.
Lawyer Profiles
| Photo | Name | Position | Profile |
| --- | --- | --- | --- |
| | Mr Szymon Balcerzak | Partner, Head of Transaction Advisory and Analysis | View Profile |
| | Dr iur Michal Bedkowski-Koziol | Partner, Head of Competition & Antitrust Law Practice | View Profile |
| | Mr Pawel Cholewinski | Partner, Head of Commercial Transactions, Mergers & Acquisitions, Real Estate | View Profile |
| | Ms Agnieszka Choromanska-Malicka | Counsel | View Profile |
| | Ms Agnieszka Chrzanowska | Partner, Head of Media Sector | View Profile |
| | Mr Szymon Ciach | Counsel | View Profile |
| | Ms Weronika Duda | Counsel, Co-Head of German Desk | View Profile |
| | Ms Dominika Durchowska | Partner | View Profile |
| | Ms Agata Dziwisz-Moshe | Partner, Head of Tax Practice | View Profile |
| | Mr Piotr Galka | Counsel | View Profile |
| | Mr Aleksander Galos | Of Counsel | View Profile |
| | Ms Anna Gwiazda | Partner, Labor Law Practice | View Profile |
| | Ms Malwina Jagiełło | Senior Associate | View Profile |
| | Dr Marek Jezewski | Partner, Head of Dispute Resolution Practice | View Profile |
| | Mr Piotr Kaniewski | Counsel | View Profile |
| | Mr Piotr Kochanski | Attorney at Law, Managing Partner | View Profile |
| | Mr Michal König | Partner, Head of Commercial Disputes | View Profile |
| | Dr Jacek Kozikowski | Partner, Head of Asian Desk | View Profile |
| | Dr Jakub Krysa | Partner, Head of Public Procurement Practice | View Profile |
| | Ms Weronika Magdziak-Śliwa | Partner | View Profile |
| | Mr Mirosław Malczeski | Senior Associate | View Profile |
| | Dr Andrzej Malec | Partner | View Profile |
| | Dr hab Markiyan Malskyy | Partner, Head of Ukrainian Desk | View Profile |
| | Ms Karolina Marciniszyn | Partner, Head of Intellectual & Industrial Property Law Practice | View Profile |
| | Mr Pawel Mardas | Partner, M&A | View Profile |
| | Ms Monika Maćkowska-Morytz | Counsel | View Profile |
| | Mr Mateusz Ostrowski | Partner, Head of Litigation Practice | View Profile |
| | Ms Magdalena Papiernik-Konig | Counsel | View Profile |
| | Mr Andrzej Pałys | Partner | View Profile |
| | Mr Karol Polosak | Partner | View Profile |
| | Mr Rafal Rapala | Partner, Head of Corporate Practice, Shareholders Conflicts | View Profile |
| | Ms Aleksandra Ryżkowska | Partner, Head of International Practice Development, Head of Chinese Business Desk | View Profile |
| | Ms Aneta Serowik | Counsel | View Profile |
| | Mr David Thomas | David has over 35 years of experience in leading debt and equity… | View Profile |
| | Mr Lukasz Wegrzyn | Partner, Head of Technology Practice | View Profile |
| | Mr Wojciech Wrochna | Partner, Head of Energy, Natural Resources & Chemicals | View Profile |
| | Mr Krzysztof Zieba | Partner, Head of FMCG, Retail & Automotive and Trade & Distribution Law… | View Profile |
| | Mr Wojciech Śliż | Counsel | View Profile |
Staff Figures
Number of lawyers : 100
Languages
English French German Italian Polish Portuguese Russian Spanish
Memberships
The International Bar Association (IBA) The Polish-Ukrainian Chamber of Commerce (PUCC) British-Polish Chamber of Commerce Competition Law Association International Chamber of Commerce La Chambre de Commerce et d'Industrie France Pologne (CCIFP) Polish Chamber of Information Technology and Telecommunications (PIIT) Polish-Portuguese Chamber of Commerce Polish-Spanish Chamber of Commerce Polish-German Chamber of Industry and Commerce Scandinavian Polish Chamber of Commerce The Polish Chamber of Chemical Industry (PIPC) The Polish Confederation Lewiatan The Polish-Italian Chamber of Commerce Union of Employers Shokokai
Diversity
Diversity:
At Kochański & Partners, we believe that diversity makes us unique, hence our commitment to building a work environment based on openness and mutual respect, offering everyone equal opportunities for development. We especially prioritise gender equality, with half of our practices being led or co-led by women.
We believe that professionalism comes with passion. Unlike any other Polish law firm, we create an organization culture based on mentorship and teamwork. We take a project-focused approach with each lawyer responsible for their own project. We have developed a unique program to support our team growth, providing our lawyers with career guidance and business coaching sessions. We also organize multiple business, marketing and PR trainings.
At Kochański & Partners we believe every lawyer can be a leader. To nurture and develop this, our leadership program allows our lawyers to share their knowledge and experiences with co-workers during regular internal trainings, with increased autonomy being given to individuals who demonstrate willingness and promise.
Pro bono/CSR:
Promotion of cloud computing solutions:
PolishCloud Academy: the largest free educational programme relating to cloud solutions, addressed to representatives of the banking sector created by The Polish Bank Association, Microsoft, Google Poland, the National Cloud Operator, Accenture and Kochański & Partners.
Dziewuchy w Chmurach (Girls in the Clouds): an educative incentive of Szkoła Chmury and Kochański & Partners to help women pursue their career in technology.
Pro bono cases: representing pro bono Ms. Katarzyna Kawa, a top Polish professional tennis player, in a dispute against International Tennis Federation and la Fédération Française de Tennis on the decision to exclude Ms. Kawa from this year's edition of Roland-Garros.
International Capabilities
Kochański & Partners is well-known for their cross-border services, international cooperation and knowledge sharing programmes. The firm's experienced lawyers and tax advisors are highly-regarded in supporting international businesses. They advise international companies on becoming established in Poland (through incorporation, commercial arrangements or business acquisitions) or on trading with their international partners throughout the world. Kochański & Partners lawyers are able to coordinate and provide a seamless service with the firm's network of international law firms in Europe, USA and Asia. 
Kochański & Partners experts spend time getting to know clients, their businesses, and the markets they operate in. For that reason the firm has been trusted by a portfolio of the biggest European and global clients: 
Advising on the purchase of shares in 

Orbis

 S.A. (the Polish hotel chain), from Accor S.A. and Accor 

Polska

 – the biggest real estate transaction in the CEE region in 2019/2020

. Our 

assignment included, in particular, performing a due diligence investigation of 

Orbis

 S.A. (involving 46 hotels in Poland), structuring of the transaction, preparing and negotiating the agreement for the sale of shares in 

Orbis

 S.A., as well as other transaction documentation. 

Kochański

 & Partners lawyers also advised on a call to sign up for the sale of shares in 

Orbis

 S.A. via a brokerage house.

 

Advising Ferro Corporation, a leading global supplier of technology-based functional coatings and colour solutions, on the sale of its European Tile Coatings Business to Pigments Spain, S.L., a company of the 

Esmalglass-Itaca-Fritta

 group, which is a portfolio company of Lone Star Funds, for USD 460 million in cash, with the potential for an additional USD 32 million in cash based on the performance of the business pre-closing

 

Kocha

ń

ski

 & Partners has been engaged in the process of initial public offering and listing of the Shenzhen 

Hepalink

 Pharmaceutical

'

s shares on the Hong Kong Stock Exchange. 

Kocha

ń

ski

 & Partners

'

 assignment included: due diligence of the Polish subsidiary; preparing legal opinion related to the Polish law aspects deemed key for the underwriters; preparing input to the prospectus regarding Polish regulatory environment; comments on Polish aspects of the prospec

tus.

 

Advising one of the leading global financial institutions – tax support in a complex tax dispute. 

The 

matter

 

regards

 the right to receive a VAT refund on back-office services performed by the client's Polish branch office. Our assignment includes, among others: preparation and implementation of a multi-threaded strategy of tax dispute (before the tax authorities and the administrative courts), advice on the penal fiscal matters of the case, preparation of numerous documents to be used in the tax proceedings, development of new arguments to be used in the case, presenting the position of the client in a legislative process coordinated by the Ministry of Finance. Total value of dispute: ca. EUR 50 million.

 

Tax advice regarding the planned merger of 2 listed UK funds (PLCs) that each own logistics real estate in Europe, including real estate properties in Poland. Our advice included an analysis of the tax consequences in Poland of such transaction, with a particular focus on corporate tax. The total value of the portfolio of the funds exceeds EUR 1.2 billion; the total value of the Polish portfolio of the funds reaches EUR 150 million.

 
Interviews
Piotr Kochański, Founding Partner, Managing Partner in the Executive Management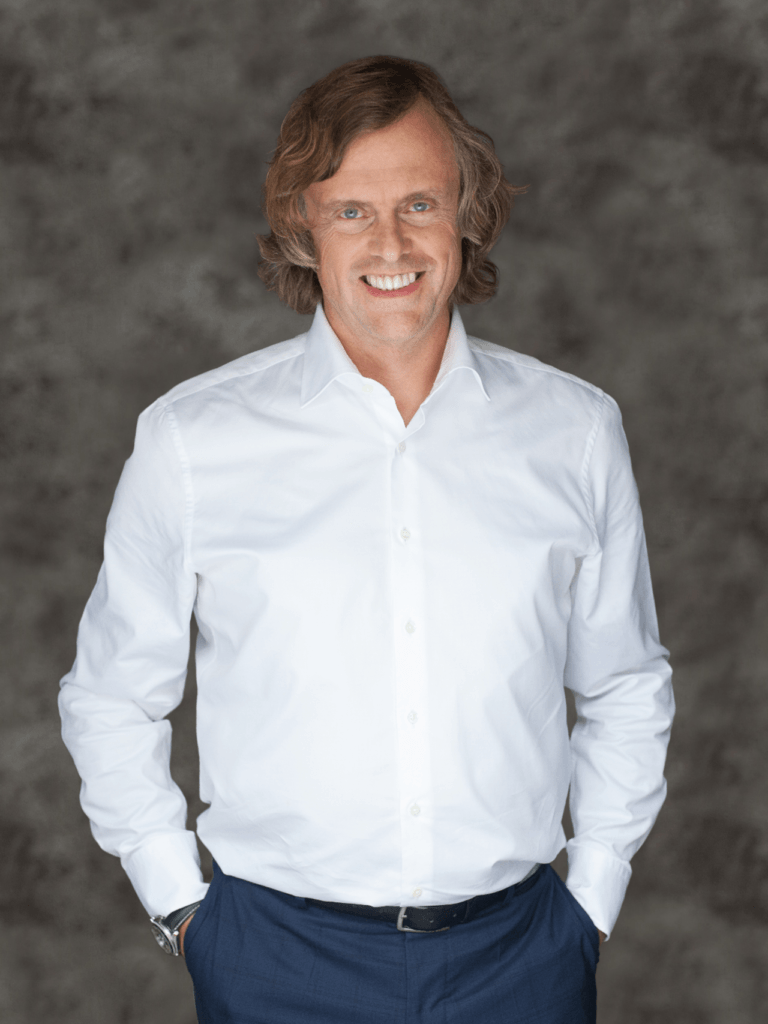 Polish law firms routinely focus on the experience of their own lawyers. However, what really matters today is the experience from the clients' perspective – it's their time and needs that are the priority
Coronavirus is said to be going to irreversibly change the face of business; will the legal sector also be affected? What has been the influence of COVID-19 on law firms?
Piotr Kochański: The coronavirus pandemic has only accelerated the processes I have been talking about for a long time. Businesses, not only law firms, now understand the need to digitalise their operations and introduce advanced solutions, in both internal organisation management and customer service. At Kochański & Partners we have already been undertaking and developing these processes for a decade. The pandemic forced companies to suddenly switch to remote work, for which many of them were unprepared in terms of organisation and technology. Therefore, solutions and technologies enabling joint work on documents or secure access to databases have become increasingly relevant. With the pandemic, those lawyers who had been reluctant so far, at last are understanding that digitalisation of legal services is no longer a choice, but a necessity.
What does this mean for clients?
PK: The value offered by technological solutions in the area of legal services is, above all, an enormous saving of time – for both lawyers and clients. With the automation of repetitive operations, lawyers will be able to fully dedicate themselves to intellectual work that cannot be performed by computers. Nowadays, the greatest value we can offer clients is creative time dedicated to them. Lawyers can now focus on developing innovative solutions and looking for opportunities to develop their clients' businesses.
So the lawyer of the future is also a business advisor?
PK: Yes, indeed. Today lawyers are expected to not only know the legal environment of an organisation, but also to understand their clients' business goals. Lawyers must think holistically about the needs of companies, and this requires an in-depth knowledge of the specific nature of their business. This is why at Kochański & Partners we focus on five main sectors of the economy: energy, infrastructure, real estate, financial services, and new technologies, science and industry. With this approach, we are able to fully understand our clients' industries and business environment and customise our advice to their individual needs. A good example is the legal assistance we provide to financial sector companies in implementing cloud computing solutions. Cloud computing offers enormous opportunities for financial and infrastructural optimisation for banks, but so far its application has been hampered mainly by cybersecurity issues and regulatory constraints. Our firm, through the experience gained from our involvement in the works on PolishCloud standards, assists financial institutions in implementing cloud solutions in compliance with cybersecurity requirements.
Is such a proactive and business-oriented approach the future of Polish law firms?
PK: It definitely is. In Poland, the use of state-of-the-art technologies by lawyers and their business orientation, are still a novelty, but at leading global law firms this revolution is in full swing. At Kochański & Partners we understand these needs and are changing our approach to multidisciplinary legal advice, which is why major international law firms often choose to work with us as their local Polish partner. We have recently formalised such an alliance with one of the world's largest law firms.
Press Releases
30th January 2023
Kochański & Partners has joined the United Nations Global Compact – the world's largest initiative bringing together businesses working for sustainable development, and forming an integral part of the UN system based in New York. In advising clients on environmental issues, energy transition, sustainable finance, human rights, labour law and corporate governance, Kochański & Partners also implements ESG best practices into its day-to-day operations.
19th January 2023
Disagreements between shareholders can be a healthy thing, leading to creative solutions through the reaching of compromises. Differences can involve issues as diverse as how a company should be managed and controlled, and the direction and strategy it is taking. However, if differences become entrenched, the result can be potential deadlock and the loss of the ability to make important decisions, which can be severely damaging to a company and its shareholders.
7th December 2022
There's a lot going on in the EU about Artificial Intelligence - Artificial Intelligence (AI) is at the heart of the EU's strategy for creating a digital single market, and too this end, a number of EU legal documents have seen the light of day over the last several years. However, in April 2021, the European Commission presented a revolutionary proposal for a regulation on AI (Artificial Intelligence Act), laying the foundations for a legal framework for the use of AI within the European Union. Legislative work on the AI Act is already at an advanced stage and the document is expected to come into force at any moment.
25th November 2022
We advised Savills, the international property advisory firm and leader in the commercial property industry, on the acquisition of a part of Knight Frank's business, including its property management division. Following the transaction, Savills now manages more than 1,200,000 m² of office space.
21st November 2022
Kochański & Partners is the coherent, consistently and effectively built business advisory concept of Piotr Kochański. Lawyer, entrepreneur and manager, Piotr has set trends on the legal market in Poland for nearly 37 years, and fiercely promoted legal talent.
21st November 2022
As a new business trend, ESG is of growing interest to an increasing number of markets. More and more businesses are publishing ESG strategies and with good reason. According to PwC's 2021 U.S. survey, 83% of consumers indicated a preference for companies to implement ESG best practices, and 86% of employees prefer to work for companies that care about ESG values.
15th November 2022
Kochański & Partners, the authors of the first metaverse report in Poland, published a follow-up tax themed report on 27 October. "Taxation of Cryptocurrencies and NFTs, and Challenges in the Metaverse" is a comprehensive overview of the tax consequences of events and transactions involving cryptocurrencies and NFTs. The publication was coupled with presentation of the report and an expert debate featuring the participation of representatives of business, new technology market practitioners who deal on a daily basis with crypto, NFTs and the Metaverse, and lawyers specialising in digital economics and taxes.
15th November 2022
On 27 September this year, the Baltic Pipe - the first ever offshore gas pipeline connecting Poland with the European energy system - was officially opened and symbolically launched. This is the first such large-scale project in the Polish area of the Baltic Sea. The Baltic Pipe is of strategic importance for energy security, as it has enabled the creating of a new gas supply corridor in Europe, allowing gas to be transported from Norway to the Danish and Polish markets, and also to end-users in neighbouring countries. The pipeline also enables the transmission of gas from Poland to Denmark. The investment is being carried out by the Polish gas transmission pipeline operator Gaz-System in cooperation with the Danish operator Energinet.
15th November 2022
Directive (EU) 2019/1158 of the European Parliament and of the Council of 20 June 2019 on the work-life balance for parents and carers and repealing Council Directive 2010/18/EU, commonly referred to as the work-life balance directive, is due to be implemented into the Labour Code by the Polish government.
15th November 2022
Making the world a better place is the key to our vision for building a new future. For nearly 25 years, we have been creating and initiating change, and not only when it comes to the legal market. We believe that we also have a responsibility to set benchmarks and trends in the wider social area, outside of our day to day legal service to which our Clients and colleagues have become accustomed.
15th November 2022
Our M&A team, led by Pawel Mardas, assisted Klima Energy, the Spanish Alantra Group VC fund, in their PLN 70 million investment into SunRoof. Sunroof is a Polish-Swedish start-up, offering pholtovoltaic roof panels to produce green energy for powering homes, in countries including Poland, Germany, Sweden and Norway.
15th November 2022
History shows that the last bastion of freedom of speech, which guarantees these values, is the free press. But it's no secret that since 2015, key constitutional values have been in crisis. Over the past three years, there have been repeated legal actions by state institutions, state-owned companies, businessmen and other lobbying organizations aimed at stifling the work of journalists, publishers and NGOs.
15th November 2022
Paweł Cholewiński has been appointed Partner in charge of Kochanski & Partners Transactional Practices Group, with both the Sectorial Real Estate and Mergers & Acquisitions Practices now falling under his remit.
20th July 2022
Polish Tech Pitches to Private Capital | Access to International Finance
he access to international finance is an aspiration for many growing companies, especially in Poland, where the quantum and complexity of the finance needed requires other forms of investment and markets than can generally be found in Poland, and this is where London becomes such an important centre.
20th July 2022
The Polish Bank Association has just published the PolishCloud 2.0 Standard, i.e. a standard for the implementation of public and hybrid cloud computing services. This is the most recent and comprehensive set of practices and solutions guiding banks smoothly through the cloud migration process, with the highest security standards applied.
20th July 2022
We are delighted to announce that David Thomas, a renowned expert in financial markets and banking, the former Chairman of the British Polish Chamber of Commerce and CEO in many financial institutions in London and Warsaw, i.a. HSBC Polska, has joined Kochański & Partners as Head of International Finance.
20th July 2022
Following our continuing dynamic growth, and in response to the talent, experience and hard work of our Team, we are delighted to announce the promotion of 12 of our Colleagues, including 10 lawyers.
---
Aleksandra Ryżkowska
, Head of International Practice Development and Head of the Chinese Business Desk, has been appointed as
Partner
.
Weronika Duda
from the
Real Estate Practice
,
Aneta Serowik
from the
Corporate Practice
,
Szymon Ciach
and
Piotr Kaniewski
from the
Technology Practice
, and
Jakub Jach
from the
Disputes of Financial Institutions Practice
have been promoted to
Counsel
.
Dominik Karkoszka
from the Corporate Practice and
Patryk Lisiecki
from the Disputes of Financial Institutions Practice, have been promoted to
Senior Associate
, and
Paulina Perkowska
from the Technology Practice and
Dominik Gryś
from the Real Estate Practice, have been promoted to
Junior Associate
.
Pola Trzęsicka
has been promoted to
Executive Managing Partner Assistant/Office Manager
, and
Artur Ziejewski
to
Junior System Administrator
."I would like to congratulate everyone in their new positions and thank them for their commitment, professionalism and effort they have put into building client relationships and maintaining our position on the market. These promotions demonstrate the excellence and drive of Our Team, which is made up of seasoned advisers and a new, young generation of lawyers. The enormous potential of this Team is recognised by the business community and the market, who continue to entrust us with innovative domestic and international projects. We also recognize and appreciate this potential within Our Firm" – said
Piotr Kochański
, Managing Partner.
Aleksandra Ryżkowska
is responsible for developing a network of international contacts, particularly within the European Network of Pinsent Masons. She coordinates the growth of cooperation in foreign markets and strengthening of Kochański & Partners' position as a firm serving clients operating globally. After graduating from law school at the University of Warsaw, Aleksandra completed her LL.M. in Political Science and Law at the China University of Political Science and Law. Prior to joining Kochański & Partners, she worked i.a. at the Polish Embassy in Beijing, where she supported Polish-Chinese economic cooperation.
Weronika Duda
advises on real estate projects on the Polish market and also on complex, cross-border transactions. Furthermore, she also supports German-speaking clients on the Polish market as Co-Head of the German Desk.
Aneta Serowik
specialises in commercial and capital markets law. She conducts multi-thread litigation concerning civil, commercial, criminal and capital markets law matters. Aneta advises companies on day-to-day corporate matters and M&A transactions. She is recommended by The Legal 500 in Commercial, Corporate and M&A, and also Restructuring and Insolvency.
Szymon
Ciach
advises on the implementation of IT projects and innovative digital solutions and supports financial institutions in the field of outsourcing regulations (cloud services) and also specialises in blockchain technology. Szymon was involved in the development of the
PolishCloud 2.0 Standard
published in February 2022.
Piotr
Kaniewski
specialises in drafting and negotiating IT contracts, in particular those involving Agile and DevOps. He advises on building agile contract and purchasing models and implementing IT solutions based on cloud computing, AI and robotic process automation (RPA). Piotr is a frequent speaker at the Digital Banking Academy organised by the Polish Bank Association (ZBP) and the Banking Law Centre.
Jakub
Jach
advises and represents clients in civil law litigation regarding claims arising out of foreign currency loan agreements and foreign currency-indexed loan agreements. Jakub also participated in developing the litigation strategy for one of Poland's largest commercial banks with regard to claims arising from Swiss franc loan agreements, regarding remuneration for the non-contractual use of capital due to a loan agreement being cancelled.It is our aim and ambition to foster talent and the development of Our Team. We congratulate all those promoted and wish them success in their new roles!
---
17 March 2022
20th July 2022
We are the authors of the first extensive report on the metaverse in Poland.
20th July 2022
Jakub Krysa, PhD has joined Kochański & Partners to head up the Public Procurement Practice and the Spanish Desk.
20th July 2022
As a sign of our new strategy and solidarity with Ukraine, we have decided to establish a
Ukrainian Practice (Ukrainian Desk)
.
20th July 2022
Nearly 24,000 kilometres of roads, end to end measuring ca. 60% of the Earth's equator in length, hundreds of bridges, thousands of buildings and tens of thousands of cars – this is only a partial account of the destruction inflicted so far on Ukraine by Russian forces. But although the war in Ukraine has not stopped since 24 February 2022, the prospect of a post-war reality cannot be ignored, and so ways of rebuilding the country should be considered.
20th July 2022
In a Sale & Leaseback transaction, a property used for business purposes is sold and simultaneously made available for use by the seller under a lease or rental agreement.
20th July 2022
Rebuilding infrastructure and meeting the current needs of citizens are among the most important tasks facing Ukraine today.
7th May 2021
Kochański & Partners has advised Inovo Venture Partners VC fund on a transaction involving the acquisition of shares in technology company SunRoof. The investment was made as part of the seed round extension, with Inovo being the lead investor. Other investors participating in the round included other VC funds: SMOK Ventures, LT Capital, EIT InnoEnergy, FD Growth Capital and KnowledgeHub, and also local and international business angels.
1st April 2021
The issue of Swiss franc loans remains a key challenge for the financial sector in Poland. Banks' uncertainty over the options for regulating this problem is casting a shadow over development of the banking sector in Poland. The coming weeks and months will therefore be crucial for the development of business and litigation strategies by financial institutions. 
3rd February 2021
Kochański & Partners is expanding its energy and infrastructure practice with the addition of a new partner, Katarzyna Barańska Ph.D., to head up the Infrastructure & Environment team. Her extensive experience covers legal advisory on major infrastructure projects, renewable energy sources, environmental law and municipal investments.
2nd February 2021
Beyond.pl, the provider of the most secure data center services in Europe, is joining forces with the law firm Kochanski & Partners. Their partnership offers customers further confidence that colocation and cloud implementation projects will be technologically superior and compliant with legal requirements. The cooperation is international in scope. 
1st February 2021
Kochański & Partners entered the new year with an expanded team. 
Wojciech Śliż
, the former Director of the VAT Department at the Ministry of Finance, has joined the tax law practice as counsel.
1st December 2020
It is our great pleasure to inform you that the Kochanski & Partners law firm has received the title of "Law Firm of the Year: Central Europe" in the prestigious "Lawyer Awards 2020" competition.
24th November 2020
To reflect the new technological ecosystem, from 1 November 2020, Kochański & Partners have consolidated their Technologies team by introducing a group of specialists: Szymon Ciach (Senior Associate), Piotr Kaniewski (Senior Associate), Piotr Gałka (Counsel), and Łukasz Węgrzyn (Partner).
18th November 2020
Idea Bank is the first Polish financial service sector entity to obtain the ISO 27017 and ISO 27001 certifications, confirming that its cloud computing solutions meet the highest international standards, and that customer data is processed in the cloud with full respect to security standards. Kochański & Partners advised the bank throughout the certification application process.
16th November 2020
This is the eleventh edition of the Lawyer Awards already. The awards scheme attracts entries from over 120 independent law firms headquartered in Europe and global firms across the Continent. This is the highest distinction for independent law firms and the culmination of many years of hard work consistently spent on building the brand, strength and effectiveness of the Kochański & Partners law firm. The nomination constitutes an occasion to appreciate, with great satisfaction, the stage and the position currently held by the firm.
30th October 2020
The Regional Court in Poznań granted the fourth successive injunction in favour of Forteam Investments Ltd., an investment company belonging to Delta Capital Partners Management – a U.S. private equity fund, in the pending dispute with Mariusz Świtalski. This time, all assets of Druga – Sowiniec Capital, including a mansion in Sowiniec, surrounding grounds and a polo club with horses, have been seized as a result of seizure of shares under the court decision.
9th October 2020
On 7 October 2020, the arbitral tribunal conducting proceedings under the UNCITRAL rules issued an award in the case of our Client "Muszynianka" sp. z o.o. against the Slovak Republic. The Tribunal decided that Slovakia violated international law to the detriment of the Polish company.
1st October 2020
The Warsaw Stock Exchange attracts ever more foreign investors, with their share in WSE turnover reaching 58% in H1 2020. In response to these accelerating business trends, Kochański & Partners is reinforcing its Capital Markets Practice, with the appointment from October of 
Jarosław Grzywiński
, Partner, former President of the WSE Management Board, as its new leader.
28th August 2020
Kochański & Partners has been awarded a tender for legal services to PSE S.A. – the sole Polish electricity transmission system operator. The Firm will assist PSE in addressing the formal and legal aspects of the company's electricity infrastructure. As part of the project, Kochański & Partners lawyers will represent the client before public administration bodies, common and administrative courts, the Supreme Court and the Supreme Administrative Court, in addition to advising on preparation for and conduct of proceedings, as well as drafting of relevant legal opinions.
29th July 2020
The District Court for Kraków-Śródmieście has discontinued criminal proceedings against an Onet journalist who wrote about paedophilia in the Tricity area (Gdansk, Gdynia and Sopot). Mr Podolski was represented by advocate 
Mateusz Ostrowski
, Partner and Head of Litigation at Kochański & Partners.
27th July 2020
Co-authors of films accompanying newspapers are entitled to additional royalties,  however only on copies actually sold, and not on the entire published run. Moreover, the amount of royalties may not be arbitrarily imposed by copyright collecting societies. This is the conclusion stemming from a judgment of the Supreme Court, which endorsed the arguments of Kochański & Partners lawyers representing our Client – Ringier Axel Springer Polska.
1st June 2020
The Polish Bank Association, Microsoft, Google Poland, the National Cloud Operator, Accenture and Kochański & Partners have established a joint group to promote cloud computing solutions in the Polish banking sector, creating the PolishCloud Academy project, providing free training and workshops relating to cloud implementation for representatives of financial institutions.
22nd May 2020
Kochański & Partners (K&P) is implementing a new business strategy to rapidly accelerate its penetration of international markets via strategic alliances with key foreign law firms. This strategy involves a reformulation of the business model and closer, comprehensive cooperation with clients. Kochański & Partners also plans to remodel its internal structures and processes, in particular in the BDM area. This transformation process will be managed by the new Business Development & Marketing Director – Barbara Lenarcik, formerly Marketing Director at SSW Pragmatic Solutions, with two more former SSW employees joining the department: Marcin Woliński (Manager) and – from July – Paulina Berska (Specialist).
13th September 2019
Kochanski & Partners is the exclusive legal partner of the working group on a standard for cloud computing implementation in banks, established by the Polish Bank Association (ZBP) and the Banking Technology Forum.
13th September 2019
Ringier Axel Springer Poland (RASP), a part of the leading CEE multimedia Ringier Axel Springer AG group, has consolidated its dispute resolution services by choosing Kochański & Partners as its legal advisor in Poland.
13th September 2019
The K&P Transaction Advisory and Analysis team has prepared a report on the structure of the M&A market in Poland. The report presents an in-depth analysis of current trends in the M&A market and phenomena affecting its structure in the first half of 2019.
25th July 2019
Kochanski & Partners (K&P) advised Groupe Beneteau (France), one of the two largest sailing and power boat manufacturers globally, on its transaction with Delphia Yachts – Poland's leading boatbuilder. As a result of this transaction, the rights to sailing and power boat designs, and the building and marketing activities of the Delphia and Maxi Yacht brands were acquired.
25th July 2019
Kochanski & Partners Law Firm has advised Coca-Cola HBC Polska sp. z o.o. in the negotiations and execution of a lease agreement for office and warehouse space in the Business Garden office complex in Warsaw.
25th July 2019
Kochański & Partners has advised an investment fund managed by the Griffin Estate Group on the sale of the office building located in the centre of Warsaw.
25th July 2019
Report authored by the Polish Investment and Trade Agency (PAIH) and Kochański & Partners Business Law Firm shows the opportunities for Japanese investors in Poland.
25th July 2019
GC Summit – Central & Eastern Europe invites the most esteemed in-house counsel from the CEE's most prolific companies to discuss their changing roles as in-house leaders and the challenges, issues and opportunities they are facing in 2019 and beyond. Between comprehensive panel discussions and the opportunity to meet and engage with fellow in-house counsel, GC Summit – Central & Eastern Europe promises to be a practical, forward-looking event bringing together the region's top legal minds.
25th July 2019
For many years now, we have observed with great concern the growing level of economic crime and abuse affecting Polish companies. This has made us aware not only of the inherent weakness of the system, but also of the limited effectiveness of ad hoc actions, which do not significantly reduce the problem while consuming large amounts of money.
25th July 2019
Echo Polska Properties N.V. (EPP) has acquired from Echo Investment S.A. another building of the O3 Business Campus office complex in Krakow under the right of first offer (ROFO) contract. The office building, constituting the second stage of the O3 Business Campus office was valued at EUR 49.2 million.
25th July 2019
We advised US investment firm Davidson Kempner Capital Management on the high profile GBP 180 million financing granted to Pepkor Europe of the Steinhoff Group
25th July 2019
Kochański & Partners law firm (K&P) advises EPP on its EUR 91.1 million acquisition of King Cross Marcelin shopping centre in Poznan – EPP's first entry into Poznan.
Legal Developments
30th January 2023
The year 2022 will not be remembered fondly in the cryptocurrency market. The progressive decline in the value of coins, the problems of the FTX exchange and the collapse of trust are all raising questions about the future of crypto. Can regulating the crypto-asset market be a panacea for the market's ills?