Auren > Madrid, Spain > Firm Profile
Auren
Offices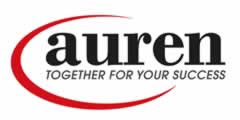 Auren
AVENIDA DEL GENERAL PERON
38-3RD FLOOR
28020 MADRID
Spain
Auren > The Legal 500
Rankings
The '
highly coordinated, proactive team
' at
Auren
 has extensive expertise in litigation in the financial services sector, and is a popular choice for major banks and financial institutions, which benefit from the firm's broad presence across the country. The '
very effective and decisive
'
Daniel Sáez Castro
 leads the team, with
Mercedes Ruiz-Rico Vera
 and associate
Irene Sorribas Fuentes
 also singled out for praise.
Other key lawyers:
Testimonials
'The AUREN Litigation team has very good technical professionals, with extensive experience. What would stand out the most is the closeness and empathy with the client. They are lawyers who understand clients' needs very well, and know how to create a climate of collaboration and teamwork that helps a lot.'
'I highlight Daniel Sáez because of his great technical knowledge, his practical and operational approach to matters, and above all his proximity and good personal treatment. He helps to establish personal lawyer-client relationships of trust. The relationship with the teams is cordial and close. They explain issues well, and give them a practical and realistic approach. They are committed to the client, and spend time to understand the client's operations and understand their real needs. Great availability. On the issue of billing, they are flexible and in determining their fees I have seen that they are very reasonable, having the ability to adjust when the circumstances of the matter have required it.'
'I believe that Auren's litigation team is highly qualified for the legal defense of its clients.'
'Daniel Sáez: I consider him to be an excellent court attorney, with a solid commercial background.'
'They are a highly coordinated, proactive team that accommodates the needs that we present at all times, linked to our internal organization, as well as continuous advice on each of the issues. Daniel Sáez Castro: we highlight his closeness, efficient management of queries, clear guiding criteria, accessibility and adaptation to our needs as an organization. Very effective and decisive, with a vision adapted to the circumstances of each matter or categories of matters that we manage. Great availability.'
'Mercedes Ruiz-Rico leads her team in an exemplary way and always shows a proactive attitude. She helps us solve the multitude of questions that we ask them every month and she is always ready to help us, she is always very effective and decisive. Without forgetting, of course, her high legal knowledge. The entire Auren team has a high commitment to their work and high legal knowledge on the different matters they deal with. They repeatedly report the status of all the procedures under their management and advise us accordingly.'
'The plus that could be highlighted is, apart from professional knowledge, that of direct involvement in the matters and its monitoring, by the partners, with information and dedication to the client in all matters in which it is required. This direct involvement offers the client a remarkable sense of security. Mercedes Ruiz-Rico Vera and Irene Sorribas Fuentes are outstanding.'
'There are experienced specialists from all subjects and specialties and with all kinds of experiences that come together for projects, problems or queries to give a 360 vision to the client and ensure the best quality and security in the provision of the service. This flexibility in the creation of work groups and the coverage of all subjects is extremely positive and satisfactory in the final result for the client.'
Key clients
ESTABLECIMIENTOS INDUSTRIALES AHEMON
BANCO COOPERATIVO ESPAÑOL
CAJA RURAL DE ALBACETE, CUENCA AND
CIUDAD REAL
CAJA RURAL DE GRANADA
BANCO ALCALA
HIGH COURT OF JUSTICE OF MADRID
AUREN ABOGADOS
FUTURA SOLAR
BANKIA
SOLVIA SERVICIOS INMOBILIARIOS SL
SINAPSIS TRADING S.L.
SMILE CASTELLÓ SL
INTRUM GROUP
AKTUA
VERIFICA
FAR RED INVESTMENT Nº 3 DAC
CAIXABANK
CAJA RURAL DE ASTURIAS SCC
Work highlights
Defending Establecimientos Industriales Ahemon in an arbitration claim filed by EMCASA for alleged breach by the client of a merger agreement between the two companies that gave rise to one of the largest Pepsi and Schweppes bottling companies in the Canary Islands.
Handling a large number of cases on behalf of Banco Cooperativo Español before provincial courts.
Acts for Caja Rural De Albacete, Cuenca And Ciudad Real in several proceedings, including in a recent case before the Supreme Court.
Pilar Sánchez-Bleda
 leads the media and technology practice at
Auren
, which has a particular focus on the entertainment industry, with niche expertise in e-sports.
Auren >
Firm Profile
Auren Abogados range of services covers practically all fields of law, offering a multidisciplinary and quality-based approach. Our teams consist of lawyers and economists with extended and contrasted experience in their respective fields of professional practice.
FIELDS OF SPECIALIZATION
Corporate and Commercial Law
• Corporate. Planning, incorporation and ongoing advice for all types of entities.
• Corporate governance. Legal assistance to administrative bodies.
• Mergers and acquisitions, restructuring of companies and corporate operations of all kinds.
• Commercial and financial contracts.
• Business Restructuring and insolvency. Refinancing agreements. Directors' liability.
• Family Office
Tax Services
• Tax planning (prior analysis of taxation in singular operations, design and execution of Tax efficient structures, set up of holding companies, fiduciary structures, etc.).
• International tax planning.
• Assistance in Tax Audits, and other Tax DisputesOur tax specialists can help you to obtain successful outcomes with the Tax Authorities across all the levels of the cycle of dispute
• Tax Advice, Tax planning and Tax Compliance for all the Spanish Taxes (Corporate Income Tax, Personal Income Tax, VAT, Gift and Inheritance Tax, local taxes, etc.
• Transfer Pricing.
Employment and Social Security Law
• Labor contracting. Senior management personnel. Expatriate personnel.
• Collective bargaining.
• Employment regulation files.
• Conciliation and litigation.
• Labor management: payroll and social security, labor contracting and general advice.
Administrative, Urban Planning and Real Estate Law
• Environment. Renewable energies.
• Urban planning.
• Urban Leases. Horizontal property.
• European Union Law. Market and Competition.
• Maritime and Transport Law
Procedural Law, Mediation and Arbitration
• Specialized litigation before any type of jurisdictions.
• Mediation and Arbitration.
Industrial & Intellectual Property and New Technologies
• Trademarks, patents, and designs. Unfair competition.
• Audiovisual and entertainment law. Advertising and publicity. Image rights.
• Software, internet and mobile devices, e-commerce, social networks, personal data, etc.
Insolvency Law
• Corporate Compliance.
• Crimes against the Public Treasury and Social Security, money laundering, urban planning crimes, etc.
Financial and banking law
Our lawyers have extensive experience in banking law, contrasted with our international experience and a team of tax advisors who complete a thorough research work. In this way, we ensure that each transaction is fully verified by an expert in his field.
Specifically, we provide services to companies that intend to carry out financial transactions, advising both financial and credit institutions and investment companies.
Main Contacts
| Department | Name | Email | Telephone |
| --- | --- | --- | --- |
| Industrial & Intellectual Property and New Technologies | Pilar Sanchez-Bleda | pilar.sbleda@auren.es | +0034637454475 |
| Procedural Law, Mediation and Arbitration | Daniel Sáez | daniel.saez@auren.es | +0034656841580 |
Staff Figures
Abogados y Asesores Fiscales : 437
Languages
English Spanish
Memberships