Nodia, Urumashvili & Partners > Tbilisi, Georgia > Firm Profile
Nodia, Urumashvili & Partners
Offices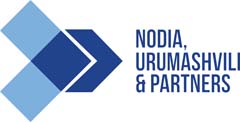 Nodia, Urumashvili & Partners
71 VAZHA-PSHAVELA AVE
TBILISI 0186
Georgia
Nodia, Urumashvili & Partners > The Legal 500
Rankings
Led by founding partner
Lasha Nodia
 and '
outstanding lawyer
'
Vakhtang Gamtsemlidze
, who is a corporate specialist, the team at
Nodia, Urumashvili & Partners
assists clients with a range of commercial and corporate issues. It has also been involved in an increasing amount of M&A transactions recently. including assistance to Royal Swinkels Family Brewers in relation to the acquisition of minority shares in JSC Argo.
Practice head(s):
Lasha Nodia; Vakhtang Gamtsemlidze
Testimonials
'The team possesses a knowledge of the current developments in local, national and worldwide business by absorbing facts and figures, analysing material, and being able to identify what is relevant.'
'The team has the ability to outmanoeuvre opposing parties and secure a positive result by employing their creative thinking and problem-solving skills.'
'A well organized team of outstanding lawyers. Fast and adequate responses to all questions, whether these are legal or practical. They display a thorough understanding of the Georgian legal system as well how this functions within political and economic life.'
'Vakhtang Gamtsemlidze is an outstanding lawyer. He is a pleasure to work with, and it's a pleasure knowing that the job gets done well.'
'Giorgi Kekenadze's work is of high quality and he works in collaboration with the partner of the firm.'
'We worked with Nodia, Urumashvili and Partners on a cross-border matter that spanned a couple of months. We are very happy with the results. They suggested doing things in a most efficient and straightforward way without us asking.'
'We worked with an Giorgi Kekenadze and Vakhtang Gamtsemlidze. Both of them were exceptionally responsive and did the work flawlessly.'
'Based on my experience with working with Nodia, Urumashvili and Partners, I can candidly say that the team is uniquely experienced, utterly reliable and responsible. They always see themselves as the part of my team.'
Key clients
Bavaria N.V.
Amring Pharma SRL
JSC Goodwill
responsAbility Investments AG
B&N LLC
FL Technics UAB
Lilo Property LLC
Pasha Bank
JSC Basisbank
JSC Crystal
Retro Construction LLC
Kolkheti LLC
Bluorchard Finance
Royal Swinkels Family Brewers
Irakli Baramia
Work highlights
Assisted Royal Swinkels Family Brewers with a full range of legal services.
Advised responsAbility Investments AG on the enforcement of promissory notes issued to the recipients in Georgia.
Represented Irakli Baramia in negotiations with other shareholders of Retro Construction LLC and provided the full range of legal support.
The team at
Nodia, Urumashvili & Partners
has recently taken on cases from a variety of sectors which includes advising on insolvency proceedings within the financial services industry and representing a construction company in Tbilisi City Court. The '
very professional and dedicated team
', which is led by
Lasha Nodia
and
Maka Todua
, has also handled several IP disputes in recent years.
Testimonials
'Very professional and dedicated approach. They are good in court. We had a complicated patent matter where they assisted us, and we are 100% satisfied.'
Key clients
Nicolaus Kaculas, Constantinos Anagnostopulos, Georgios Kaculas
JSC Goodwill
Marshe LLC
Archtrade LLC
JSC Bank of Georgia
JSC Procredit Bank
JSC Isbank
Kolkheti LLC
JSC Pasha Bank
Work highlights
Represented, together with Lidings Law Firm, a US-based pharmaceutical companies in a court dispute concerning the breach of data exclusivity of innovative pharmaceutical product.
Representing a client in a multimillion-dollar dispute concerning the annulment of fraudulent agreements and in related insolvency proceedings.
Representing Nicolaus Kaculas, Constantinos Anagnostopulos and Georgios kaculas in a multimillion-dollar dispute concerning the ownership of real estate properties.
Vakhtang Gamtsemlidze
jointly heads the practice at
Nodia, Urumashvili & Partners
with
Nino Kvinikadze
who has a strong track record in the real estate industry. The team assists employers, main contractors, sub-contractors, consultants, engineers, architects, funders and developers at all stages of the construction process. The group has also recently advised businesses on labour law issues resulting from the Covid-19 pandemic.
Practice head(s):
Vakhtang Gamtsemlidze; Nino Kvinikadze
Key clients
Archtrade LLC
Georgetown LLC
JSC Bank of Georgia
Fujin Silk Properties LLC
JSC Ska
Uvies Berries LLC
responsAbility Investments AG
Carriage Building Company
GeoFood-Invest Ges.m.b.H
JSC Ziraat Bank
Work highlights
Representing Archtrade LLC in a dispute in the Georgian courts regarding the construction of the Public Service Hall in Tbilisi.
Nodia, Urumashvili & Partners
' team is led by founding partner
Lasha Nodia
, who is noted as a '
highly qualified lawyer in the banking industry
', and tax expert
Eprem Urumashvili
, who is particularly involved in transactional work within banking and finance, cryptocurrency and blockchain technologies. The group's workload instructions from financial institutions and banks on transactions concerning a wide variety of sectors.
Practice head(s):
Lasha Nodia; Eprem Urumashvili
Testimonials
'The firm has access to a wide network of business experts and can readily obtain the required skills when needed.'
'They are customer-centric, intelligent and humble people who try to find the best possible solutions for clients.'
'This firm is highly recommended for insolvency cases and banking litigation cases.'
'Mr. Nodia is a highly qualified lawyer in the banking industry. His participation in the development of insolvency legislation of Georgia and his experience as an insolvency lawyer stands out.'
Key clients
Ziraat Bank Turkey
Ziraat Bank Georgia
Tera Bank
Bank of Georgia
Procredit Bank
JSC Bank of Georgia
JSC basis Bank
JSC VTB Bank
JSC Pasha Bank
JSC Crystal
Work highlights
Representing a client in relation to the acquisition of a loan and insolvency proceedings.
Advised JSC Pasha Bank on labour law matters, corporate regulations and bank regulations in Georgia.
Advising ResponsAbility Investments AG in relation to the execution and enforcement of several promissory notes concluded with various legal entities incorporated in Georgia.
Nodia, Urumashvili & Partners >
Firm Profile
The firm
Founded in 2005, 'Nodia, Urumashvili and Partners' is one of the leading full-service law firms based in Georgia. The Company is renowned for its pre-eminent practices in Banking and Finance, Tax Law, Corporate, Commercial and M&A, Real Estate and Construction, Restructuring and Insolvency, and Employment Law with outstanding expertise in each field, along with a well-established dispute resolution practice.  The company offers full legal support across a wide range of industries. The firm's client base is diverse and includes the leading companies virtually from all major sectors in Georgia. The firm has a particularly strong presence in Financial Services, Real Estate & Hospitality, Pharmaceutical, Energy & Infrastructure, Manufacturing, Agriculture & Retail sectors.  The company has a unique experience and understanding of cryptocurrency and blockchain technology.
Lasha Nodia, Managing Partner: Lasha Nodia advises domestic and international clients on corporate matters, with a focus on M&A, insolvency and restructuring, banking law and real estate transactions. He has extensive experience working as an attorney. He is a CEDR-accredited mediator, Fellow of Chartered Institute of Arbitrators, and since 2015 chairman of the Legal Committee of Georgian Business Association.
Eprem Urumashvili, Partner: Eprem Urumashvili is one of the most respected and leading professionals in the country on Georgian tax regulations. Currently, Eprem is a member of the Tax Explanation Commission in Revenue Service of Georgia, and the chief advisor of the President Association of Banks of Georgia. He is also one of the official representatives of Bitfury, the leading bitcoin blockchain infrastructure provider.
Nino Kvinikadze, Partner: prior to joining the firm, Nino Kvinikadze worked as a lawyer at the Georgian leading construction company Axis since 2004, and became head of the legal department in 2008. She has also worked as a lawyer at the United Nations Association (2004-2005) and the ministry of education in Georgia. Nino's practice areas include: real estate (purchase, planning, development, design, construction, management), corporate law (acquisitions, mergers, reorganization, liquidation) and licenses and permits.
Alexander Sukhishvili, Partner: Alexander Sukhishvili has worked in the firm since June 2011 and has nearly 12 years of professional experience as a lawyer. This includes being head of the legal expertise unit of the tax department of the ministry of finance in Georgia in 2006-2010 and head of the litigation division of Revenue Service of Georgia in 2010-2011. His main area of expertise covers tax advice (including assessment and tax optimization of international transactions) and representation of local and foreign-based clients in tax disputes. Alexander provides consultation and advisory services related to banking and financial law (inter alia supporting clients in developing optimal investment schemes and business structures).
Vakhtang Gamtsemlidze, Partner: Vakhtang joined the firm in 2017 and assists the firm's major clients in the field of corporate law, commercial law and investment management. Prior to joining the firm and after a successful legal career in the private sector in Georgia, Vakhtang headed the legal, external affairs and security department for British American Tobacco in Caucasus and Central Asia markets and gained vast experience through managing strategic matters and leading teams in several jurisdictions.
Main Contacts
| Department | Name | Email | Telephone |
| --- | --- | --- | --- |
| Commercial, Corporate and M&A | Lasha Nodia | | |
| Commercial, Corporate and M&A | Vakhtang Gamtsemlidze | | |
| Disputes Resolution | Maka Todua | | |
| Disputes Resolution | Lasha Nodia | | |
| Banking and Finance | Lasha Nodia | | |
| Banking and Finance | Eprem Urumashvili | | |
| Tax | Eprem Urumashvili | | |
| Tax | Alexander Sukhishvili | | |
| Real Estate and Construction | Nino Kvinikadze | | |
| Employment | Ekaterine Danelia | | |
| Restructuring and Insolvency | Lasha Nodia | | |
| Energy | Nino Kvinikadze | | |
| Intellectual Property | Vakhtang Gamtsemlidze | | |
| Intellectual Property | Giorgi Kekenadze | | |
| Cryptocurrency and DLT | Eprem Urumashvili | | |
Lawyer Profiles
| Photo | Name | Position | Profile |
| --- | --- | --- | --- |
| | Ana Arabuli | Associate at Nodia, Urumashvili and Partners | View Profile |
| | Solomon Baghashvili | Associate at Nodia, Urumashvili and Partners | View Profile |
| | Jaba Balakhashvili | Senior Lawyer at Nodia, Urumashvili and Partners | View Profile |
| | Ekaterine Danelia | Associate at Nodia, Urumashvili and Partners | View Profile |
| | Vakhtang Gamtsemlidze | Partner at Nodia, Urumashvili and Partners Ltd. Areas of practice are: Commercial,… | View Profile |
| | Giorgi Kekenadze | Senior Lawyer at Nodia, Urumashvili and Partners | View Profile |
| | Nino Kvinikadze | Partner at Nodia, Urumashvili and Partners | View Profile |
| | Giorgi Mamadashvili | Junior Associate at Nodia, Urumashvili and Partners | View Profile |
| | Tamta Margvelashvili | Associate at Nodia, Urumashvili and Partners | View Profile |
| | Lasha Nodia | Managing Partner at Nodia, Urumashvili and Partners | View Profile |
| | Alexander Sukhishvili | Partner at Nodia, Urumashvili and Partners | View Profile |
| | Maka Todua | Senior Lawyer at Nodia, Urumashvili and Partners | View Profile |
| | Eprem Urumashvili | Partner at Nodia, Urumashvili and Partners | View Profile |
Staff Figures
Number of lawyers : 14
Languages
English Georgian Russian
Memberships
American Chamber of Commerce in Georgia Business Association of Georgia Association of Law Firms in Georgia Russian Arbitration Association