SA Law LLP > St Albans, England > Firm Profile
SA Law LLP
Offices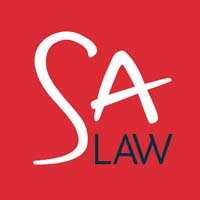 SA Law LLP
GLADSTONE PLACE
36-38 UPPER MARLBOROUGH ROAD
ST ALBANS
AL1 3UU
England
SA Law LLP > The Legal 500
Rankings
SA Law LLP
advises clients across a wide range of areas from real estate litigation to IP and professional negligence. The firm is specialised in the retail, education and sports sectors and often advises ultra-high net worth individuals on commercial disputes.
Tracey Lacey-Smith
co-heads the practice and handles breach of contract and negligence matters with particular expertise in the education sector.
Simon Walsh
is experienced in civil and insolvency matters and potential freezing injunctions while fellow co-head
Robert Ryall
represents clients in both litigation and arbitration proceedings.
Practice head(s):
Tracy Lacey-Smith; Robert Ryall
Other key lawyers:
Testimonials
'We have worked with the team at SA Law for several years in several aspects of law ranging from commercial property purchases to litigation. Our findings have been consistent and dependable. Good advice when we need it, help in giving clear direction and options and easy communication. They are established and offer a comprehensive range of services which we use as and when need. We have also recommend them to others and know that some of those referrals have been taken up.'
'All the staff we interface with at SA Law are warm characters, they make you feel at home and therefore at ease and you never feel intimidated by them as you do with some practices. Their culture is very comfortable from a clients point of view. Special mention here goes to Clare Mackay and Helen Young who handled a very tricky commercial litigation case for us brilliantly over almost 3 years of back and forth.'
'I have only ever used this practice. My family and our family business have used this practice for many years and have no desire to change. Personally I have always found them to not only be competent but also readily "available" at the end of the phone and responsive to emails which in today's fast paced business practices is vital.'
'The practice have taken time and given me attention regarding all of my options. They have always provided me with case law and comparative cases which has been extremely helpful in making decisions.'
'Simon Walsh has been an amazing source of information, support and insight through out all discussions and any subject matter being explored. His patience and knowledge have been invaluable and he has an amazing ability to put things in laymans terms.'
'I have always had every option presented to me as well as confidence in the team supporting me.'
'I worked with Robert Ryall, who is a partner. I have found them to be extremely dedicated to the interests of their clients, very hard working and very experienced , both commercially and technically.'
'I found Robert Ryall to be excellent – very committed, very knowledgeable and very commercial.'
Key clients
The Watford Association Football Club
Oaklands College
Middlesex University
Chesside Homes Limited
Motor Fuel Group
Ocado Group PLC
Arora Lighting
M&Co Trading Limited
Upstream Workplace Solutions Limited
MSH Planning Limited
Work highlights
Advise Motor Fuel Group (MFG) on managing commercial disputes including those with outgoing site managers.
Secured the full payment of a £250,000 credit account debt for Upstream Workplace Solutions Limited by devising a robust pre-claim strategy.
Obtained a successful outcome for Chesside Homes Limited in connection with a disputed boundary line between two residential properties.
The family law team at
SA Law LLP
are frequently instructed on challenging and serious issues including physical and mental health matters in addition to sexual abuse cases. The St Albans-based practice regularly use mediation as a form of alternative dispute resolution.
Marilyn Bell
leads the practice and handles a range of family law matters from domestic violence to civil partnerships and financial cases.
Kiran Beeharry
advises on urgent child care cases and prepares pre and post nuptial agreements. Associate
Simran Gupta
is experienced in matters concerning children while
Julie Cohen
is well-versed in divorce matters.
Other key lawyers:
Testimonials
'Marilyn Bell has excellent attention to detail, wonderful manner with clients, has worked with me for a significant period of time on a long-running and complex case with much of the work being carried out pro bono, strategic thinker.'
'Simran Gupta is very thorough in her approach to cases, able to take a big picture view and also be extremely keyed in on details, will always find time to speak to counsel which is invaluable, continuously puts her client at the forefront of everything she does.'
'SA LAW has a very good collaborative ethos which is on a par with good London firms. Diverse partnership and personnel.'
'Simran Gupta always goes the extra mile for the client and the clients comment on how much they feel they have had the "very best service" . Simran is great to work with, she always "thinks out of the box", ensuring that the client's best interests are always ensured.'
'Very strong family team dealing with complex children and financial matters in a practical and proportionate way. Realistic advice given at every stage which is client focused and designed to keep costs to a minimum. Very personable lawyers making clients feel confident in the advice they receive.'
'Kiran Beeharry is the leading light in the field of family law. Looks at every possible angle and is very bright. Clients gave unwavering confidence in him and rightly so.'
'Kiran Beeharry leads the team and the firm offer a whole breadth of services.'
'Very honest and straight talking – high quality of advice presented in an understandable way.'
SA Law LLP
advises clients such as family-owned and owner-operated businesses from all industries with particular expertise in the professional services, high tech, IT and real estate sectors. The St Albans-based practice handles issues such as M&A, management buy-outs, corporate finance and restructurings.
Vincent Billings
heads the practice and focuses on sales, acquisitions, share capital reductions and share transfers.
Testimonials
'Specialist knowledge of the law.'
'Flexible, friendly and tailored to our needs.'
'Personal service like we are their only client. Very responsive and quickly understand what we need and plan how to achieve it. When you hit a problem, they give clear advice on how to deal with it to get to the right place.'
'Very very commercial. Understand what we are trying to achieve and act like a partner at all times.'
'Client service is second to none at SA Law and that sets them apart in the legal world. They have great people who make genuine effort to know and understand their clients and their businesses.'
'Dedication to client service and ensuring they understand their clients' wishes so that this becomes a key focus in their output.'
'Very good wide expertise and skillset.'
Key clients
Core UK Limited
Ignite Marketing UK Limited
Zest Media Limited
Platform 13 Limited
Pronet Gaming Limited
Qualco UK Limited
Forward Trucking Services Limited
Work highlights
Provided comprehensive corporate legal advice to a music merchandise business on the £10 million sale of the business to an international music company.
Advised a PR and media company on its acquisition of a smaller PR/advertising company.
Acted as sole legal advisor on the demerger of a property investment business to split the portfolios of the company's assets between families in line with tax advice.
SA Law LLP
fields a multidisciplinary employment team with expertise in areas such as data protection and the use of DSARs in claims and tribunal proceedings. The practice advises both individuals and entities with experience in handling challenges faced in the charity, education, agency and professional sports sectors. Practice head
Chris Cook
has a wealth of experience in data protection and disputes concerning data subject requests.
Beth Leng
is adept at advising on senior executive matters.
Testimonials
'Beth Leng is excellent, good with clients and a safe pair of hands.'
'Beth Leng is a top tier employment lawyer with a long and successful career prior to joining SA Law. She immediately became a key employment lawyer in her new geographic area. SA Law can handle the full range of employment law with immense intellectual capability and tactical judgement.'
'Really give you confidence that they can resolve any issue you throw at them. Nice people to work with too!'
'Beth Leng is exceptional. We very rarely go elsewhere. Understands our business and what we are trying to achieve. Quickly grasps a problem, communicates our options and gives us a very clear steer on the best route to progress and gives us confidence we can resolve any issue.'
'The team are very personable and personal. They take time to build good and trusting relationships.'
'I've worked with Chris Cook for many years and his advice is always practical, up-to-date and takes consideration of the specific needs of clients. He manages his time well to make sure he's available and responsive.'
'The team at SA Law have been exceptional and supportive. We have dealt with several complex cases throughout the pandemic and have still been able to have face to face meetings with the team. They allow us to explore creative solutions to our employee relations work, and offer clear advice and support.'
'Friendly, approachable and professional service'
Work highlights
Defended a contentious tribunal claim brought by a temporary agency worker.
Represented a vulnerable client who was dismissed for raising concerns about bullying about her health conditions.
Based in St Albans,
SA Law LLP
offers a comprehensive service in all aspects of commercial and residential real estate. This includes specialist leasehold enfranchisement and residential lease extension matters, development work and high-value acquisitions. The team advises across a range of sectors from Premier League football clubs to farm business tenancy.
Gary Dunger
has expertise in real estate finance and co-heads the practice with
Steve Kenneford
who specialises in residential conveyancing.
Stephen Ryan
and
Jacqueline Button
are notable names.
Practice head(s):
Gary Dunger; Steve Kenneford
Testimonials
'We have been very happy with the depth of knowledge and prompt responses we have had from SA Law. They have given us advice which we have relied on heavily in some tight situations. Their advice has always been well researched and holds good under pressure. They have adapted to zoom very readily.'
'We have dealt extensively with Amy Sevir and Gary Dunger for quite a number of years. The thing we find very refreshing is that they always get back to us promptly and undertake work in a very timely fashion.' 
'They gave a personal service from the first moment of contact, looking into our needs. Other firms contacted seem to give standard answers and quotes.'
'Gary Dunger made contact from the first enquiry and is an extremely talented lawyer. He is very knowledgeable in his field, generous with his replies and time, quick to reply and overall a very pleasant person to deal with.'
'London quality lawyers and expertise from a firm based outside of the City. Strong property team with experience in a wide range of matters and types of project.'
'Jacqueline Button is exceptional at dealing with matters efficiently and effectively. Jacqueline deals with a number of our projects of varying sizes and complexity simultaneously and always delivers.'
Key clients
HSBC
Audbern Investments Limited
Tulsesense Limited
Portman Structured Finance Limited
AM Surveying Holdings Limited
OYO Developments Limited
Ashworth Homes Limited
Holywell Haulage Limited
Buxton Homes Midlands Limited
Eurochange Limited
Francis Jackson Homes Limited
Work highlights
Advised Lion Free Limited on securing support from the needed majority of qualifying tenants to be able to proceed with the acquisition of the freehold of their building.
Advised HSBC on its security relating to the financing of over 10 site acquisitions by a specialist national operator of petrol forecourts.
Advised Portman on the financing of the purchase of former Millennium Communities land by a special purpose vehicle of developer Gemselect Limited.
SA Law LLP >
Firm Profile
SA Law is a clear leader in the South East. From offices in Hertfordshire and London, it solves local, national and international legal challenges with cutting-edge solutions, delivered with Lexcel-accredited, outstanding client service.
Private, public and third-sector organisations benefit from its exceptional legal expertise and a range of added-value services such as insurance-backed protection schemes, flexible payment options and swift-response helplines.
SA Law represents clients across a range of sectors including sport, retail, healthcare, property, technology and media.
Individuals are supported by outstanding legal guidance across all aspects of their personal lives by a team that is dedicated to obtaining the best possible outcome in every situation.
Types of work undertaken
Commercial litigation and dispute resolution: The team focuses on resolving disputes as quickly, cost-effectively, and risk-free as possible. through expertise in all dispute resolution methods, including litigation, mediation, adjudication, expert determination and arbitration. The firm advises on debt recovery and commercial disputes, insolvency matters, professional negligence claims, and high profile, complex multi-jurisdictional actions.
Corporate and commercial: Companies and individuals benefit from comprehensive advice on all aspects of their day-to-day operations, with the aim of optimising profitability and minimising risk. The team advises on a broad range of corporate and commercial matters and is particularly well regarded for its work in meeting commercial objectives through strategic sales and acquisitions. SA Law stands out from other firms in the region through its expertise in international deals and unique or complex transactions.
Property: The firm helps investors, developers, contractors, financial institutions and other parties to optimise their real estate returns, delivering success across development, investment and construction. It also advises landlords and tenants on all aspects of their commercial relationship, as well as helping families and individuals with residential sales and purchases, and portfolio management.
Property litigation: A dedicated property disputes team with an exceptional track record of success gives peace of mind to clients facing or considering legal action. It acts for high-net-worth individuals, national property management companies, leaseholders with extensive portfolios, as well as major national retailers and the healthcare sector. The team also provides expert strategic advice to reduce risk and help avoid potential problems before they arise
Employment: Employers rely on the team's expertise to ensure they comply with legislation, protect themselves against employment tribunals, and navigate specialised situations such as reorganisation and redundancy. Specialist data protection advice complements and enhances the firm's employment law services. The team also supports the employment rights of individuals, from C suite and senior directors to temporary staff, and helps employees make the best decisions in challenging circumstances such as unfair dismissal, whistleblowing, compromise agreements and redundancy.
Family: SA Law's family department stands for its skills in handling the most challenging financial and children cases combined with a collaborative service that includes wills, conveyancing, corporate, and employment law advice. This approach makes the firm the go-to choice for high-net-worth individuals and those with commercial business interests. Key specialisms include divorce and separation; financial disputes, including pensions and the breakdown of family-owned businesses; complex children matters; civil partnerships and cohabitation matters in the UK and abroad; and post and prenuptial agreements. It is widely respected for its expert handling of family matters where there is a strong international element or foreign parties.
Wills, trusts and tax: The team ensures optimal future prosperity for families, with extensive experience advising high-net-worth individuals on every aspect of succession planning, from writing a simple will, and drafting and registering LPA and Court of Protection applications, to highly sensitive contested probate matters.
Immigration: National and international businesses benefit from comprehensive advice on their workforce posting requirements to ensure employee security and ongoing compliance.
Sport: SA Law's sport lawyers have first-hand experience of working in the industry. They advise prominent sporting organisations and businesses in all commercial and regulatory aspects of their operation and give non-sport clients invaluable insight into the unique aspects of supplying to and contracting with sport clubs. The team is also exclusively equipped to deal with the career and private legal needs of sporting individuals. These include advising on the family matters and the public relations issues that often come with celebrity status.
Main Contacts
| Department | Name | Email | Telephone |
| --- | --- | --- | --- |
| Managing Partner; Partner, Real Estate Services (Commercial) | Steve Ryan | steve.ryan@salaw.com | 01727 798079 |
| Partner, Head of Corporate & Commercial Services | Vincent Billings | vincent.billings@salaw.com | 01727 798000 |
| Partner, Head of Employment Law and Data Protection Services | Chris Cook | chris.cook@salaw.com | 01727 798089 |
| Partner, Head of Family Law Services | Marilyn Bell | marilyn.bell@salaw.com | 01727 798066 |
| Partner, Joint Head of Commercial Litigation & Dispute Resolution Services | Robert Ryall | robert.ryall@salaw.com | 01727 798092 |
| Partner, Joint Head of Commercial Litigation & Dispute Resolution Services; Intellectual Property Services | Tracy Lacey-Smith | tracy.lacey-smith@salaw.com | 01727 798016 |
| Partner, Joint Head of Real Estate Services; Commercial Property Services | Gary Dunger | gary.dunger@salaw.com | 01727 798020 |
| Partner, Joint Head of Real Estate Services; Residential Property Services | Steve Kenneford | steve.kenneford@salaw.com | 01727 798050 |
| Partner, Real Estate Services (Commercial and Residential Property Services) | John Moore | john.moore@salaw.com | 01727 798074 |
| Partner, Real Estate Services (Commercial Property Services)) | Jacqui Button | jacqueline.button@salaw.com | 01727 798086 |
| Partner, Employment Law Services | Beth Leng | beth.leng@salaw.com | 01727 798046 |
| Partner, Family Law Services | Kiran Beeharry | kiran.beeharry@salaw.com | 01727 798047 |
| Partner, Commercial Litigation & Dispute Resolution Services; and Insolvency ServicesServices | Simon Walsh | simon.walsh@salaw.com | 01727 798085 |
| Partner, Director of Finance & Support Services | Gill Garrett | gill.garrett@salaw.com | 01727 798011 |
| Senior Associate, Head of Property Litigation Services | Alex Wyatt | alex.wyatt@salaw.com | 01727798057 |
| Solicitor, Wills, Trusts & Probate Services | Catherine Robson | catherine.robson@salaw.com | 01727 798036 |
| Senior Associate, Contested Probate Services | Clare Mackay | clare.mackay@salaw.com | 01727 798025 |
| Consultant, Employment Law Services; Immigration Services | Gemma Jones | gemma.jones@salaw.com | 01727 798000 |
Lawyer Profiles
| Photo | Name | Position | Profile |
| --- | --- | --- | --- |
| | Kiran Beeharry | Partner, Family Law. Kiran specialises in helping families and individuals through the… | View Profile |
| | Marilyn Bell | Partner, Head of Family Law. Marilyn specialises in divorce and all the… | View Profile |
| | Vincent Billings | Partner and Head of Corporate & Commercial. Helping organisations and entrepreneurs to… | View Profile |
| | Jacqui Button | Partner, Real Estate, Commercial. Jacqui deals with broad-reaching projects and portfolios across… | View Profile |
| | Christine Caffrey | Solicitor, Employment Law. Christine advises organisations and individuals in all areas of… | View Profile |
| | Julie Cohen | Solicitor, Family Law. Advising in all aspects of the law in relation to… | View Profile |
| | Chris Cook | Partner, Head of Employment and Data Protection. Chris advises organisations and individuals… | View Profile |
| | Gary Dunger | Partner, Joint Head of Real Estate. An experienced commercial property specialist, Gary… | View Profile |
| | Simran Gupta | Solicitor, Family Law. Simran specialises in complex relationship and divorce matters involving… | View Profile |
| | Steve Kenneford | Partner, Joint Head of Real Estate. A residential conveyancing specialist, Steve's clients… | View Profile |
| | Tracy Lacey-Smith | Partner, Joint Head of Commercial Litigation and Dispute Resolution. Tracy guides clients… | View Profile |
| | Beth Leng | Partner, Employment Law. Beth helps organisations and individuals to realise opportunities and… | View Profile |
| | Clare Mackay | Senior Associate, Commercial Litigation and Dispute Resolution. An experienced commercial disputes lawyer,… | View Profile |
| | Robert Ryall | Partner, Joint Head of Commercial Litigation and Dispute Resolution. Specialising in complex… | View Profile |
| | Steve Ryan | Managing Partner, and Partner, Real Estate – Commercial Property. Steve advises on… | View Profile |
| | Amy Sevier | Consultant, Commercial Litigation and Dispute Resolution – Property Dispute Resolution. Amy advises… | View Profile |
| | Elizabeth Tillyer | Associate, Family Law. Elizabeth advises a wide range of clients in all… | View Profile |
| | Simon Walsh | Partner, Commercial Litigation and Dispute Resolution. An experienced commercial disputes lawyer with… | View Profile |
| | Alex Wyatt | Senior Associate, Commercial Litigation ad Dispute Resolution – Head of Property Dispute… | View Profile |
Diversity
SA Law are committed to building a culture where everyone feels welcomed, heard, respected, supported, valued, and able to reach their full potential; regardless of their background, identity or circumstance.  As you would expect, this commitment is embedded in our policies and procedures, but also in our behaviours, communication, and marketing.
Engaging every member of the team in our equality, diversity, and inclusion (ED&I) approach is central to our success. Team members are provided with equality and diversity training and guidance appropriate to their needs and responsibilities. Our ED&I SMART objectives are set, shared and communicated across the firm each year, and all are encouraged to contribute. We also gather diversity information during the recruitment process and from existing team members through a confidential annual survey so that we can monitor the effectiveness of our ED&I policies and actions on our recruitment processes as well as on team development and retention.
Our ED&I Committee is dedicated to championing the firm's diverse workforce and aims to identify SA Law's strengths and opportunities relating to diversity and inclusion. Committee members represent and reflect the diversity of our team, our clients and our community. At present, we have eight committee members representing diverse demographics such as age, disability, neurodiversity, race and LGBTQ+. The ED&I Committee is responsible for putting diversity initiatives in place within the firm and monitoring the impact of such initiatives in a continuous cycle of equality audit, and we are proud members of the Disability Confident Scheme.
The firm has also established a Race, Ethnicity and Heritage Network ("Network") to provide support for team members of underrepresented race or ethnicities within the legal field, which feeds concerns and issues to the ED&I Committee. However, the Network is predominantly for colleagues from similar backgrounds to provide each other with guidance and mentorship and help inform the wider practices and behaviours of the firm.
Alongside the ED&I Committee and Network, our Wellbeing Team works to support a culture that promotes the physical, mental, social and emotional wellbeing of all employees and partners. Many in the Wellbeing Team are qualified mental health first aid champions who support colleagues outside their immediate team/line management or HR and are responsible for creating and implementing a Wellbeing Strategy for the firm.