Firm Profile > K&P Law Firm > Yerevan, Armenia
K&P Law Firm
Offices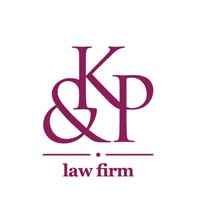 K&P Law Firm
18/1 VARDANANTS STR
3RD FLOOR
YEREVAN 0010
Armenia
K&P Law Firm > The Legal 500
Rankings
K&P Law Firm is highly regarded for its advice to primarily corporate clients, as well as international and regional development institutions and foreign investors. With Tatul Khudatyan and Vardan Stepanyan at the helm, the 'flexible and highly professional' practice is well known for its experience in complicated corporate and commercial matters, in addition to banking and finance, competition and real estate. It has considerable sector expertise in mining, construction, IT and telecoms, in addition to finance and retail. Increasingly, the team is also advising clients in the renewable energy sector. Among the 'young, knowledgeable and energy-driven associates and highly professional and experienced partners' in the team, Anna Hakobyan is highly regarded for her advice on cross-border deals and inbound foreign investments.
Practice head(s):
Tatul Khudatyan; Vardan Stepanyan
Other key lawyers:
Anna Hakobyan; Zhanna Harutyunyan; Gayane Virabyan
Testimonials
'It is an excellent, organised and friendly team of highly qualified lawyers. The team shows thorough knowledge and understanding of the complex practices in the financial services market and has an excellent command of the English language which is so key for the purposes of our business and due communication with our shareholders. They are highly responsible and sensitive in handling all the time-restricted tasks that we assign to them.'
'Vardan Stepanyan is an intellectual force and takes responsibility for the whole team.'
'We have benefited enormously from working with Tatul Khudatyan. We have received premium-quality legal advice from K&P's lawyers which is always coupled with sector-specific knowledge and a deep understanding of the client.'
'K&P is extremely efficient in finding solutions, negotiating with the lawyers of our counterparts, and making deals happen. Compared to other firms, K&P is very focused on achieving results in the fastest and most secure way.'
'K&P's lawyers have the highest level of work ethic. Vardan Stepanyan shows dedication, provides prompt responses and takes an individual approach.'
'Tatul Khudatyan is a true professional and team leader, who has a deep knowledge of the business market and is an expert in complex cross-border transactions. Gayane Virabyan has excellent communication skills and we have greatly benefited from her knowledge, poise and friendly attitude.'
'K&P has extensive experience and its multilingual team exhibits professionalism, emotional intelligence and a holistic understanding of clients' needs, concerns and requirements.'
'Our cooperation with Tatul Khudatyan has proven that he is a real guru in the field of law. His comprehensive knowledge of the Armenian market and deal structures gives us confidence in our daily business activities and comprehensive business deals. He is a great negotiator and thoroughly represents our interests at all levels of negotiations, both with private and public institutions, due to his grasp of the mentality and business culture of the region. Gayane Virabyan is a gifted communicator and we have benefited from her professional skills and amiable attitude a lot. She provides everyday aid in daily business operations.'
Key clients
Areg Energia LLC
Tavitian Vineyards LLC
LMS LLC
Citadel Securities
Lume Universal Credit Organization
Roxwell Commercial Property Advisors
R and V Comfort LLC
Institute of Internal Auditors Armenia
Jellyfish LLC
Siemens
Sartex LLC
Noy Invest Group LLC
Computron Industries Establishment
Access (Armen Wind One)
Publicis Hepta LLC
Sovrano LLC
Overseas Private Investment Corporation (OPIC)
C-QUADRAT Ampega Asset Management Armenia LLC
Majid Al Futtaim (MAF operating Carrefour brand)
Mary Kay Inc
Zangi
Menu.am (Internet Projects LLC)
Resolution Insurance Brokers
Research Center of Maternal and Child Health
K&P Law Firm >
Firm Profile
The firm: K&P Law Firm (formerly Karakhanyan and Partners Law Firm LLC) is an established law firm with over ten years of legal expertise recognised for independent and quality legal services mainly to corporate clients, international/regional development institutions as well as foreign and local investors on a wide range of issues. Founded in 2004 as a full-service law firm with both litigation and corporate consulting teams, it has since transitioned to a corporate legal practice. In 2009 a subsidiary company 'K&P Law Firm' LLC was incorporated in Kiev, Ukraine, which has made a sharp success in its efforts of being established in the Ukraine legal market.
Today K&P is a successful law firm with multilingual, motivated and highly qualified attorneys and legal advisors who work together to provide comprehensive, highly reliable and cost-effective legal services, resources, specialists and expertise to help protect and further business interests of the companies operating or aiming to invest in Armenia. The team work with some of the worlds most respected and well-established finance institutions and foreign lenders, banks, as well as foreign direct investors and other entities and provide advice on the largest transactions on the market.
K&P primarily focuses its activities on corporate legal practice. The firm is providing innovative and service-oriented legal solutions for various legal matters in different areas of corporate activity, business transactions and public policy.
Areas of practice: The firm provides a broad range of services to clients in all major industry sectors, including banking and finance, mergers and acquisitions, corporate and commercial law, competition, real estate, and insurance, where the team has developed a high level of expertise and is able to offer premium and at the same time competitive legal services. Practice areas include capital markets, finance, corporate, dispute resolution and risk management, energy (including renewables), intellectual property rights, real estate, tax, pensions and employment. K&P specialists have remarkable experience in various areas of corporate and commercial practice such as contracts, private international law, IT and telecommunication, real estate; taxes; employment; as well as in litigation. The business-oriented approach emphasises the knowledge of the regional business environment and the practical understanding of clients' problems and aims. Vardan Stepanyan is an established lawyer who heads the corporate and capital markets practices of the firm. He acts for banks and other financial institutions on regulatory, banking, finance and capital markets matters. He is also heading the Kyiv team and is working between Armenia and Ukraine. Tatul Khudatyan is one of the finest lawyers on the Armenian market, focusing his efforts on foreign investments, M&A, real estate and anti-trust acting on principal transactions in the above mentioned fields.
Main Contacts
| Department | Name | Email | Telephone |
| --- | --- | --- | --- |
| Antitrust/competition | Tatul Khudatyan | | |
| Antitrust/competition | Anna Hakobyan | | |
| Asset management | Tatul Khudatyan | | |
| Asset management | Anna Hakobyan | | |
| Asset management | Vardan Stepanyan | | |
| Asset management | Ani Nargizyan | | |
| Banking and finance | Tatul Khudatyan | | |
| Banking and finance | Vardan Stepanyan | | |
| Banking and finance | Gayane Virabyan | | |
| Capital markets | Anna Hakobyan | | |
| Capital markets | Artur Margaryan | | |
| Corporate and M&A | Vardan Stepanyan | | |
| Corporate and M&A | Armine Mkrtchyan | | |
| Corporate and M&A | Gayane Virabyan | | |
| Corporate governance and compliance | Anna Hakobyan | | |
| Corporate governance and compliance | Ani Nargizyan | | |
| Employment and benefits | Vardan Stepanyan | | |
| Employment and benefits | Ani Nargizyan | | |
| Environment and regulatory | | | |
| Real estate | Tatul Khudatyan | | |
| Real estate | Armine Mkrtchyan | | |
| Intellectual property | Vardan Stepanyan | | |
| Intellectual property | Gayane Virabyan | | |
| Insurance | Vardan Stepanyan | | |
| Insurance | Ani Nargizyan | | |
| Tax | Vardan Stepanyan | | |
| Tax | Tatul Khudatyan | | |
Staff Figures
Number of lawyers : 10 at this office : 9
Languages
Armenian English French Russian Ukrainian
Other
Other office : Kiev
Client Testimonials
CLIENT: Jonathan Stark, Consultant at Resolution Insurance Brokers Armenia and Director at Resolution Insurance Brokers Georgia
COMPANY/FIRM: Resolution Insurance Brokers Armenia and Resolution Insurance Brokers Georgia
TESTIMONIAL: K&P's Legal team continue to demonstrate utmost accuracy, precision and skilful interpretation of the law, which make them stand out in our market. We would not hesitate to recommend them as the best in Armenia.
---
CLIENT: Arman Vardanyan, Chief Executive officer
COMPANY/FIRM: C-Quadrat Ampega Asset Management Armenia LLC
TESTIMONIAL: We are cooperating with the K&P Law Firm since fall 2013 to support the establishment of a Pension Fund management company – a subsidiary of C-QUADRAT Investment AG (Vienna, Austria) and Ampega Asset Management GmbH (Germany). Since the law firm is retained as our permanent counsel, they were on hand to guide us throughout our company establishment and continued assistance on full range of legal services from corporate governance, labour matters to most importantly Fund Management and Pension Reform. We are very content by the level of service that we receive from K&P, the team is very responsive and highly professional they address complex legal issues in a new and developing regulatory environment with great flexibility and with a contribution of their previous solid experience of legal services.
---
CLIENT: Denys Drobyshev, General Counsel Ukraine, Bulgaria, Azerbaijan, Georgia, Armenia of Siemens Ukraine
COMPANY/FIRM: Siemens Ukraine
TESTIMONIAL: We have engaged K&P Law Firm in the last 4 years on various assignments, including corporate law and cross-border transactions and were impressed by high standard legal advice provided. They are also at hand to deal with the day-to-day business issues and ready to provide precise and practical advice on a short notice. Throughout our cooperation, K&P team has always been very professional and rendered the legal services in a timely and accurate manner.
---
Top Tier Firm Rankings
Firm Rankings