8pointlaw > Valletta, Malta > Firm Profile
8pointlaw
Offices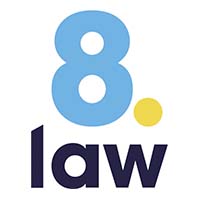 8pointlaw
19/9 VINCENTI BUILDINGS
STRAIT STREET
VALLETTA VLT1432
Malta
8pointlaw > The Legal 500
Rankings
8pointlaw
has built up its disputes reputation from landmark successes in human rights and real estate cases; although the firm's practice now spans debt collection, family inheritance claims and commercial disputes, the group is still particularly well regarded for its work in the fields which made its name. Team lead
John Bonello
– who is noted for his '
wise judgement
' – and senior associate
Marycien Vassallo
are the core practitioners.
Other key lawyers:
Testimonials
'Focused, specialised and timely advice.'
'The key partner is active and clients appreciate that the main partner is actually looking after and advising accordingly.'
'They are very approachable and knowledgeable on dispute resolution. We have worked with the firm for quite some time and we are very happy to continue using their services. The partners were always available for our needs. They always allocated appropriate time and resources to hear and solve our problems. Their advice is always based on case laws and factual. They are very efficient to keep within timeframes. They have great knowledge of all the economic sectors that we represent.'
'They differ in their approach from other firms. Their knowledge, legal arguments, availability to discuss, time management make them stand out from other law firms.'
'Personalised service, highly committed team, proficient and well prepared to counter any legal issue'
'John Bonello – passion for his profession, compassion, vast knowledge, wide experience and wise judgement.'
'Marycien Vassallo – strong ability in legal mechanisms especially in court, solid knowledge, vast experience, wise judgement.'
Key clients
INDIS Malta Ltd. (previously Malta Industrial Parks Limited)
S & S Bathrooms Limited
MLR Imports Limited
International Air Transport Association (IATA)
D.D.E. Attard Limited
Cammast Properties Limited
Work highlights
Represented INDIS in human rights proceedings in which the defendant to a suit instituted by the client claimed that a particular eviction process in real estate cases is in breach of the fundamental right to a fair hearing.
Representing a client in an action against the Malta Planning Authority and the Government of Malta, concerning a permit for the development of several residential units.
Representing INDIS in a claim brought forward by a leading construction player in Malta for compensation following a 4% increase in the cost of raw materials in the context of a public contract with a value of €10.5m.
Boutique law firm
8pointlaw
advises on cross-border matrimonial, succession, estate planning, and immigration matters for high-net-worth individuals. Practice head
John Bonello
excels in handling civil and commercial litigation at the international level.
Practice head(s):
Testimonials
'The firm is always available and has international experience in estate planning and family matters.'
'I have worked with John Bonello and was very pleased with his services. He is an experienced private client lawyer, with international expertise and is very nice to deal with. He was reachable within a short time to discuss issues on short notice and he delivered on time.'
Work highlights
Advised multiple clients on cross-border family matters having a link with Malta.
Assisted a number of HNWIs with matters pertaining to the acquisition of Maltese citizenship and residency by investment.
Advised clients on a number of cases involving estate planning in Malta.
Boutique law firm
8pointlaw
's real estate team is regularly instructed on non-contentious matters such as preparing leases and contract agreements. It also handles contentious matters before the courts and other decision-making bodies such as the environment and planning review tribunal. The team is led by experienced litigator
John Bonello
.
Practice head(s):
Testimonials
'Professional and focused, timely advise and proactive.'
Key clients
INDIS Malta Ltd. (previously Malta Industrial Parks Limited)
MLR Imports Limited
Falbra Limited
AR Properties Limited
Cammast Properties Limited
Malta Life Sciences Park (Malta Enterprise)
Verdala Mansions Owners Association
Work highlights
Advised INDIS on the development and lease of a new property dealing with a total investment of €22M for Trelleborg.
Advised INDIS on the drafting of the necessary transaction deeds with respect to the development and leases of several units situated at the Ta' Qali Crafts Village.
Assisted INDIS with negotiations and drafting of comprehensive scheme, a Memorandum of Understanding and necessary transaction deeds with respect to Lufthansa Technik Malta.
8pointlaw >
Firm Profile
The firm: 8Point Law is an accomplished multi-disciplinary law firm, with an acutely developed knowledge of corporate, commercial and civil law within the Mediterranean region and beyond. The firm prides itself in delivering a tailor-made service to meet each of its client's needs, servicing any matter any given client may have.
The firm's offices, located in Malta's capital city, Valletta, are a stone's throw away from the local law courts, making it very convenient for clients to access, and hold meetings in the heart of Malta's business, culture and heritage. While retaining its traditional set-up, the firm has grown into a strong practice in various fields of law.
As a boutique partnership, 8Point Law focuses on providing a personal touch to all clients' needs, and is renowned for having an approach towards providing flexible services that put clients first at all times.
8Point Law is committed to providing high-quality, professional services within reasonable time-frames that are designed to meet client's ever-evolving legal and business requirements. The firm's client base includes local and foreign individuals and companies, and its aim is offering a cost-effective and specialised service every step of the way.
As a result, 8Point Law's portfolio is extensive, encompassing a range of clients that includes individuals, corporate set-ups, highly respected global organisations, public agencies, embassies, as well as businesses and individuals with very unique requirements.
Areas of practice: 8Point Law's specialisation is to serve the needs of high net worth and ultra-high net worth individuals as well as their families and businesses. In particular, the firm focuses on the relocation of expats in Malta – assisting them and their families in all legal matters including family law, wealth management as well as the lease and acquisition of real estate. 8Point Law provides a range of services relating to citizenship and residency, including Investment Migration, Citizenship by Investment (CBI), access to Schengen, and visa free travel. The firm's concierge service team manages and facilitate on a one-to-one basis every aspect of an individual's or family's relocation including bespoke property search, removals and shipping, home set up, schools sourcing and ongoing concierge.
A focal point of the practice lies in real estate and property law, having assisted many long-standing clients with complex property transactions, both locally and abroad. The firm provides services in all matters relating to property, ranging from leases, both residential and commercial, and the sale and purchase of property.
The firm's strengths lie in all matters relating to civil law, litigation, and dispute resolution, wherein it assists clients from start to finish with any matter they may have at hand. 8Point Law has had a long standing in the Maltese law courts on a vast array of complex issues, involving both personal and corporate clients, coming from the local and international sphere.
The firm also excels in matters of family law, namely separations, divorce, and issues relating to the care and custody of minors, both local and cross-border, and patrimonial issues relating thereto.
Succession law and inheritance is another forte of the firm, when such services are valued at a highly sensitive time. In today's cosmopolitan world, succession matters are often international and complex, and 8Point Law's professional team offers guidance and advice on the simplest solution to the client's issues.
The team also offers comprehensive legal advice in relation to all aspects of Maltese company law that include: company formation/redomiciliation; corporate structuring and general transactions; mergers; acquisitions; division and reorganisations.
The firm's legal consultancy expertise extends to the marine, yachting and the aviation sphere. In particular, 8Point Law has tendered advice to international organisations which represent, lead and serve the aviation industry in general.
The firm guarantees a multi-disciplinary service to all corporate clients and strives to provide a one-stop service to them. In order to achieve this, it provides professional services in areas and sectors that are contingent upon a business concern. This includes employment and industrial relations wherein the firm provides advisory services and assists clients in industrial litigation including employment disputes.
At 8Point Law, the team works directly with clients to assess the most appropriate course of action. The firm gives a thorough and clear assessment of the current position and the various options available, as well as a recommendation of the best way forward. 8Point Law strives to provide truly commercially focused legal advice of the highest quality, which, in turn, ensures that clients reach their goals every step of the way. Essentially, the firm seeks to conform in all respects with clients' legitimate instructions while ensuring a value-added professional service to each of them.
Staff Figures
Number of lawyers : 7
Languages
English French Italian
Memberships
Malta Chamber of Advocates The Legal 500 IR GLOBAL
International Capabilities
International Practices
8Point Law provides a wide range of legal services to international clients and continuously provides legal advice to clients who are based, or who have or want to have business interests across the globe. The firm has worked with a diverse range of issues for international clients, including:
Assistance and counsel on competition law matters to global aviation players;
Assistance to various UK-based Law firms on various cross-border family matters and succession and inheritance issues;
Assistance with the enforcement of foreign judgments in Malta to EU and South-East Asian clients;
Residency and citizenship services for several clients, including American citizens;
Services for the incorporation of various FDI start-ups in Malta, including pharmaceutical companies with Israeli and Canadian interests.
Network and programmes
8Point Law has access to an extensive global network of law firms, businesses and associations.
Dr John Bonello is a fellow of the International Academy of Family Lawyers, wherein he frequently attends and participates in international conferences held all over the globe.
8Point Law is also an approved agent for Malta's citizenship by Investment Programme. The global mobility of high net worth and ultra-high net worth individuals is on the rise and a growing number is looking at investment migration in order to broaden horizons and expand business interests in Malta. Potential applicants for the Malta Individual Investor Programme must make use of the services of approved agents, and 8Point Law are fully-qualified to assist international clients in such matters.
The firm is also a member of IR Global, consisting of the world's leading legal, accountancy and financial advisers, recommended exclusively by jurisdiction and practice area.
Client Testimonials
CLIENT: Dino Bossa, Area Manager Southern Europe, International Air Transport Association (IATA)
COMPANY/FIRM: International Air Transport Association (IATA)
TESTIMONIAL: "We have full trust in 8Point Law as we find their level of service effective and valuable. The team at 8Point Law understand the key issues related to aviation compliance in Malta and the support needed by international organisations."
---
Diversity
The firm is, and has always been, committed to promoting equal opportunities across the board, and we have engaged and retained students, professionals and supporting staff from all backgrounds, be it race, religion, ethnicity, sex and/or sexual orientation. At 8Point Law, we believe that inclusion is the key to our success, and our strengths lie in offering flexibility at the place of work in order to ensure that everybody's needs are met. This platform encourages every member of our team to put their strengths together to create a strong and harmonious team which tackles issues together as one, each contributing giving their fortes to complement one another.
Our ethos is that the pooling of differences adds wealth to the firm's output and renders us able to tackle today's cosmopolitan needs in the most wholesome of ways.
We firmly believe in staying true to our roots and contributing to our society. In this respect, we provide several services pro bono very willingly, and aim to carry on expanding the number of such files as we grow. Our aim is to implement measures so as to enrich our social policy and safeguard interests which are not limited to our own.