Firm Profile > Hansu Law Office > Istanbul, Turkey
Hansu Law Office
Offices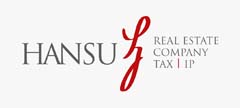 Hansu Law Office
SAHRAYICEDIT MAH DERYA SOK,
SISIKLER PLAZA D BLOK NO:14, KAT:2 DAIRE:5, KADIKOY
ISTANBUL
Turkey
Hansu Law Office >
Firm Profile
ABOUT US
Hansu Law Firm is an experienced law firm operating in the international arena and has professional experience in many different jurisdictions. We are a corporate law firm consisting professional lawyers who have demonstrated both technical and academic success in different specialties and we assist our clients in their legal issues both in Turkey and abroad with our collaborations.
Hansu Law Firm, located in Istanbul/Turkey is one of the leading law firms in Turkey in international field and operates in Turkish, English and German languages for its foreign clients. In addition, it has collaborations with leading offices in major brands cities such as Ankara, İzmir, Adana and Diyarbakır.
We offer our legal service to our clients both at national and international level, primarily in trade and service to our clients at national and international level, primarily in the fields of construction and real estate, tourism, logistics, automotive, energy, digital retail, healthcare / medicine and medical device, fast moving consumer goods, chemical and petroleum products, education, arts and museology but in general we provide legal support in all sectors that concern trade and services. Moreover, we also provide services to many public institutions and organizations and public service organizations, including private companies operating nationally and internationally, and public banks.
Our law firm has expertise in different areas of law including Commercial and Corporate Law, Real Estate and Rental Law, Administrative and Zoning Law, Tax Law, Intellectual and Industrial Property Law, Transport and Logistics Law, Insurance and Compensation Law, Foreign Investment Legal Consultancy, Project Development Legal Consultancy, Economic Criminal Law, Recovery of Debts, Energy Law and IT Law. In this context, we provide one-stop-shop service to our clients, meet all of our clients' legal or technical needs and provide the highest quality legal service anywhere in the world with the support of our overseas partners, if necessary.
As Hansu Law Firm, we provide legal support at the stages of development, construction and operation of the land for private and public investments as well as new generation investment projects such as shopping malls, hotels, solar-wind-thermal power plants, hospitals, Organized Industrial Zone and Techno Parks / Techno Finance, private universities and educational institutions, airports and sea ports. In this way, we are among the leading law firms in Turkey with our extensive experience in project development and business law.
Our Law Firm is also very experienced in mergers and acquisitions thanks to its many years of experience and competence in Corporate and Commercial Law. In this context, we provide legal support in every stage regarding the mergers and acquisition processes, preparing the Legal Due Diligence reports for M&A's, negotiating of share transfer agreements and getting the necessary permissions from independent administrative authorities such as the Competition Authority, EMRA, CMB etc.
In this regard, we provide legal service to our clients who operate internationally for receiving the necessary approvals, permissions, application process for licenses and grants from the relevant Turkish authorities for their projects and activities in Turkey and provide legal support on incentives that they can benefit from. Moreover, we are a professional legal team that identifies potential risks and errors in advance and prevents the delay of the project during these administrative proceedings.
Hansu Law Firm is also one of the law firms which provide the highest quality of legal service to Foreign Direct Investors in Turkey related to the conflicts that may arise regarding their operational and corporate activities as well as the aftermath of those activities. We also ranked as one of the top leadings law firms in Turkey for providing legal support to companies in the "startup" and "scaleup" stages; to Fintech initiatives who are aiming to provide financial services easier, efficient and faster; E-Commerce companies who provide all kinds of food, clothing, cleaning and similar needs from digital platforms through technology to digital customers with using LegalTech systems both supporting the companies to develop their infrastructure and to operate their business.
We are also one of the leading law firms in Turkey that provide the most authentic and high quality legal services to international companies in the field of intellectual property law through our experienced lawyers who are trademark and patent attorneys. In this context, our experienced lawyers offer their legal support for registration and protection of trademarks, patents, designs and copyrights as well as counterfeiting and piracy.
Our Law Firm also represent its clients in front of ISTAC (Istanbul Arbitration Centre) and all arbitration and dispute resolution centres throughout the world with its experienced lawyers as well as national courts. Hansu Law Firm's academically and practically experienced lawyers assist its national and international clients at all stages of these dispute resolution processes.
Our Law Office, which operates under the Istanbul Bar Association, one of the largest bar associations in the world, is also available in Legal 500 2020 EMEA Publication. Our firm is also a member of Association of Real Estate Investment Trusts (GYODER), the British Chamber of Commerce in Turkey (BCCT), TDAV-Turkish-German Lawyers Association, International Bar Association and the Turkish Belgian Luxembourg Chamber of Commerce. In addition, our Law Firm has been acting as a director of the legal department of the Association of Mineral Oil and Petroleum Products Industry (MAPESAD) and Coal Importers Association (KIAD) and acting as a main sponsor for development the first techno finance project in Turkey.
INTERNATIONAL
Hansu Law Firm is a leading Turkish law firm, supporting clients in various cross-border and international business activities. We deem it important to offer our clients a unique one-stop shop in order to support them in achieving their strategies around the globe. With our dedicated team of specialists including multilingual lawyers who have developed extensive networks and gained in-depth experience with foreign business cultures and legal systems, we are able to provide comprehensive legal guidance to foreign investors, companies, institutions and other law firms on all strategic and challenging investments and transactions including M&A and joint venture projects, real estate acquisitions and compliance issues as well as court and arbitration procedures.
Our vast expertise across all major business sectors makes us a one-stop provider in Turkey and enables us to cover all areas of commercial law including the following legal matters:
Guidance in international debt collection procedures

Handling legal disputes before state courts and in arbitration proceedings

Drafting international sales contracts and service agreements, distribution and agency agreements, lease agreements as well as general terms and conditions

Establishment of corporations, branch offices and representative offices including support in the necessary and typical formation process such as drafting the Articles of Association, Commercial Register application, Opening of a bank account, Application for permits in Turkey

M&A and Joint Venture Projects

Due diligence

Adapting international business organizations (including internal rules) to local legislation and the local market as well as support in compliance with national rules

Real estate transactions including the acquisition and financing of real estate properties in Turkey

Drafting legal status reports

Employment law matters

Protection of intellectual property especially trademarks and patents

Establishment of limited real rights in real estate registration

Establishment and registration of pledges on movable machines and vehicles

Conducting tender processes for projects to be carried out in Turkey

Acquisition of Turkish Citizenship for foreign investors by purchasing real estates
Besides, Hansu Law Firm supports Turkish enterprises in their business activities abroad. Our excellent local contacts enable us to provide expert legal support to our Turkish clients wherever they do business within Europe and beyond. When working with our colleagues in foreign jurisdictions, we typically project manage legal services and coordinate as the primary point of contact between our client and the teams of lawyers abroad. We are always committed to forming teams of experts based on the respective foreign jurisdictions and specific individual requirements of our client.
Through our team of multilingual experts and international network of top legal service providers we are able to assist you outside our jurisdiction in the following countries:
MAIN AREAS OF PRACTICE
Foreign Investment and Project Development Law: Our Law Firm, with its global portfolio; understands and takes practical actions in order to reach the client's ultimate goal. Within this context, our Law Firm provides complete and competent legal service for its foreign investor clients who wants to make investment in Turkey in accordance with the Foreign Direct Investment Law, Turkish Citizenship Law and its relevant regulations and other legislation provisions through its broad experience related to the legislation. Within this scope, our Law Firm is experienced in preparing and controlling the documents required for buying and selling transactions, preparing and negotiating the purchase and sale contracts, follow-up and finalization of applications to be made before Municipalities and Directorates of Land Registry and Cadastre. We care about Project's life cycle and it has to be kept under control. That is why from the beginning to end of a project, we offer our guidance to our clients to structure, develop, finance, sell and purchase a range of project.
Energy Projects Law: Our Firm provides the legal counselling in all kinds of energy tenders and provides legal on making all kinds of license applications such as refinery, processing, mineral oil, storage, transmission and distributor licenses on behalf of the client company and examining the application file legally, follow-up and finalization of the application process, general legal counselling regarding the legislation and new regulations which the companies carrying out activities in the energy field are dependent on, preparing all kinds of contracts between the license-holder operators (e.g. distributor license, dealership license), drawing up subcontracts, dealership agreements and exclusive distributorship agreements, establishing and conducting the legal coordination between as Energy Market Regulatory Authority (EMRA), General Directorate of Mining Affairs, General Directorate of Mineral Research and Exploration (MTA) and our clients.
Commercial and Contracts Law: Our Law Firm provides comprehensive and effective legal counselling for local and foreign clients carrying out activities especially in construction, energy, health, education and tourism sectors regarding the matters including unfair competition, company management, international purchase and sale, franchise, privilege, transportation, dealership, agency and loan agreements, consumer protection, capital increase and capital decrease transactions, transactions regarding shares and bonds, overseas debt follow-up and investment consultancy, carrying out customs procedures, export collections audit and carrying out import procedures, audits and arrangements regarding transit trade and standardization and resolution of disputes in free zones.
Corporate Law / Mergers and Acquisitions: Our Law Firm provides legal service and support for its clients on the matters of share transfer procedures, transfer of companies, mergers and acquisitions, deed of association, venture capital, capital markets, loan agreements, leasing contracts, disputes arising from employees' rights and company executive compensations, bankruptcy and restructuring proceedings, bankruptcy planning and bankruptcy cases and compliance legislative regulations.
Within this scope, our Law Firm provides legal service to its clients in the field of Corporate Law including the establishment of a legal corporation and joint venture, general meetings, protection of minority and preferential rights and carrying out the preliminary surveys (due diligence) regarding these, corporate governance and executive responsibility, appointment of private auditors, temporary administration and trustee, company's bankruptcy and dissolution of companies, negotiation of merger and takeover contracts and examining and arranging these contracts, making the necessary applications to the Competition Authority, Capital Markets Board of Turkey (CMB) and other relevant autonomous establishments and public institutions and follow-up and finalization of these applications.
Real Estate and Rental Law: Our Law Firm provides consulting service in Real Estate and Rental Law including providing legal counselling and attorneyship service for both public authorities and the project developer private entrepreneurs during the tender, development, construction and operation phases in the field of project-focused development of public [public/municipally owned] and foundation lands, establishing the legal basis of shopping malls, hotels, hospitals and other large-scale and multi-purpose real estate investments, establishment of usufruct / constitution of servitude rights and establishment of all other supreme rights and their legal practice, developing management plans, drawing up flat for land basis and revenue sharing construction contracts and developing urban transformation projects. Whether you are in the logistics, residential, hotels, infrastructure, renewable energy, retail or office, our law firm has experienced team members to help. Our Law Firm is also experienced in the lawsuits including actio negatoria, lawsuits about constitution of servitude, action for recovery of property, elimination of joint ownership, mortgage lawsuits, expropriation lawsuits, action of nullity of title deed and land registration cases, rental value declaratory lawsuits, eviction actions, action for pre-emption, property ownership disputes and lawsuits regarding the correction of land registration mistakes.
Administration and Expropriation Law: Our Law Firm provides legal service for its clients including legal counselling regarding privatization, public services, privilege and licensing, environment and urbanization, public goods legal regime, Public Procurement Authority (PPA) decisions, Capital Markets Board of Turkey (CMB) decisions, Energy Market Regulatory Authority (EMRA) decisions, Competition Authority decisions and General Assembly resolutions and representing our clients both in actions of nullity and full remedy actions regarding these issues, preparation, interpretation and inspection of public procurement specifications and administrative contracts and participating in public tenders. In addition to these, we are also providing legal service regarding the cancellation of procedures of governmental or administrative institutions and claims due to damages caused by administrative penalties and the Administration.
Additionally our Law Firm specialized in providing legal services to public administrations, private legal entities and individuals for establishment of decisions arising from public interest, development of projects in accordance with the public interest decisions (organized industrial zones, free zones, industrial zones, technological zones, energy zones etc.).
Tax Law: Our Law Firm provides legal support and legal counselling services for its national and international clients with its experienced team on tax law regarding;
– The occurrence and termination of tax debt, the consequences of violation of tax duties and all disputes arising from tax law,
– Tax investigation processes initiated by the tax administration,
– Resolving disputes arising from tax law before tax administrations as a result of the tax investigation process through reconciliation by taking possible risks and consequences, precedent judicial decisions into consideration
– Filing a lawsuit in Turkish Tax Courts about tax and penalty notifications, payment orders or establishing tax obligations in tax courts as well as following the process with the economic penalty dimension in terms of tax crimes if reconciliation cannot be finalized.
– Tax / Social Security / Customs advantages, incentives and solution of legal disputes within the frame of the Tax / Social Security / Customs Legislations,
– Counselling and litigation services for all disputes arising from tax law.
Within this scope our Law Firm provides legal support and services to its clients on the legal dimension of the tax investigations initiated by public authorities, social security inspectorship investigations and customs inspectorship investigations. Our Law Firm represents its local and international clients before administrative courts, tax courts and other legal authorities due to levied and accrued tax, accrued fees and premiums, fines by public authority's in result of Tax / Social Security / Customs investigations. With our Law Firm's experienced team with their strong national and international experience; tax efficiency, risk reduction, the successful resolution of disputes can be achieved since we effectively and diligently assist our clients to achieve these goals.
Transportation and Logistics: Hansu Law Firm is your service provider for all legal aspects of the transportation and logistics sector. Our Law Firm provides tailor-made solutions in order to meet our client's ultimate goals. In this regard, we provide complete and competent legal services to the transport and logistics industry including the processing of freight/cargo claims regarding domestic and international road, air and sea transportation (based on CMR, Montreal Convention and other relevant international conventions) as well as multimodal cargo transports; defense against claims for damages out of court and in litigation/arbitration; enforcement of freight claims; assistance in the review and drafting of contracts as well as advice on regulatory matters in the field of transport and logistics law. In addition, our experienced team provides, if necessary, legal assistance on all related legal issues, e.g., labour, corporate, real estate and data protection law and industrial property rights.
Intellectual and Industrial Property Law: Our Law Firm provides general legal counselling regarding intellectual and industrial property rights, making the preliminary surveys for the registration of patent/utility model, brand and industrial designs, preparing the application file, follow-up of the application process and providing legal support regarding the possible problems and finalization of application, preparing license and confidentiality agreements in the field of intellectual and industrial property, starting the lawsuit process in civil courts for intellectual and industrial property rights and criminal courts on behalf of the right-holder client in case of violation of rights such as brand, software, patent, industrial design under protection and follow-up and finalization of the said lawsuit in the field of intellectual and industrial property law.
Public Procurement and Contracts Law: Our Law Firm provides legal counselling and legal advice to private legal entities in various sectors during the processes of purchasing goods and services by public authorities and municipalities, procurement notices, agreements and fulfilment of the agreements. Our Law Firm has an experienced team about public procurements and the disputes arising from the agreements made according to these public procurements. Also our Law Firm has broad knowledge on public procurements made by public authorities in accordance to the Public Procurement Code numbered 2886 and the procedure of these public procurements and the disputes arising from agreements made between public and private sector players during these public procurements.
Concordat and Reconstruction: our Law Firm provides legal service by considering the needs of our clients including evaluating the financial statements by experts, preparing applicable and effective concordat projects; negotiating with the creditor companies and putting the concordat projects into practice in due of time after the said projects are approved through the court. Our Law Firm is experienced in the official (judicial) concordat which can be made in three different ways, the ordinary concordat where the debtor can file a concordat proposal through a petition to the Execution Court, the concordat in the bankruptcy and the concordat through asset abandonment.
Economic Criminal Law: Our Law Firm is particularly experienced in white-collar crime and criminal cases filed against CEO and the members of the Board of Directors. Since unfair and negligent results are common in the field of economic criminal law due to the distinctive technical terminology of Economic Criminal Law and since unintended and irreparable results can be arise in case of claim for damages and action of debt are filed following the result of the criminal case, our Law Firm provides qualified legal service for its clients with the support of the expert consultants known for their academic studies in technical issues.
Within this scope, our Law Firm provides service for its clients in the field of Economic Criminal Law including breach of faith, ordinary and aggravated fraud, fraudulent and negligent bankruptcy, using a bond without value, gratuitous benefiting, buying the instrument of crime, laundering the asset values arising from the crime, banking, insurance business, capital market and energy market, competition, collusive tendering and offence of using fraud or trickery in the fulfilment of execution, disclosure of trade and banking secrets and evasion of sale of goods and services.
Main Contacts
| Department | Name | Email | Telephone |
| --- | --- | --- | --- |
| Founding Partner; Foreign Investment and Project Development; Tax Law | Ömer Faruk HANSU | omer.hansu@hansu.av.tr | +90 216 464 12 12 |
| Managing Partner; Intellectual and Industrial Property Law | Nejla HANSU | njl@hansu.av.tr | +90 216 464 12 12 |
| Managing Associate; Real Estate and Rental Law; Administration and Expropriation Law | Ebru ÖZDURAN | ebruozduran@hansu.av.tr | +90 216 464 12 12 |
| Corporate and Commercial Law; Mergers and Acquisitions | Z. Deniz SEZER, LL.M. | denizsezer@hansu.av.tr | +90 216 464 12 12 |
| Transportation and Logistics; Maritime Transport Law | Dr. Ata TORUN | ata.torun@hansu.av.tr | +90 216 464 12 12 |
| Labor Law; Compensation and Social Security | Fatma ÇİMEN | fatmacimen@hansu.av.tr | +90 216 464 12 12 |
| Energy Law; Administrative law | Yağmur EROĞLU OYMAK | yagmurerogluoymak@hansu.av.tr | +90 216 464 12 12 |
| Enforcement and Bankruptcy Law | Uğur Can FİDAN | ugurcanfidan@hansu.av.tr | +90 216 464 12 12 |
Staff Figures
At Hansu Law Firm : 12 In Turkey : 29
Languages
Turkish English (fluent) German Arabic
Memberships
IBA (International Bar Association) Global IP Attorneys British Chamber of Commerce in Turkey DAV
Other
:
Diversity
Since our establishment 20 years ago, we have always given particular importance to diversity both in our office and in the legal sector; thus, not only did we create our legal team according to our commitment to diversity, but also we worked in the field where we supported different backgrounds.
We are very much proud to say that unlike other law firms practicing in Turkey, since our establishment, we always have had more women managers, attorneys and assisting staff members than men, and more importantly, we always gave equal opportunities to those who wishes to pursue a career in our office without asking any question related to their marital status, race, religion, origin, age, gender identity and other status. We know that recently many law firms practicing in Turkey have asked their women candidates about unrelated information regarding their personal life and we have always taken a stand against this discriminative attitude. We also always cared about our people's family lives and supported their wishes to have a balanced life between their family and business, not only for just women but also for men.
Diversity as a Business Strategy
As Hansu Law Firm, our aim is to create an environment where everyone feels supported and comfortable in being open, and where the differences between our people and the differences between our clients create opportunities, not barriers. Thus, we can easily say that diversity is one of Hansu Law Firm's strategic business priorities, since diversity and inclusion creates a positive working environment and creating a diverse workforce is also the smart thing to do in order to handle legal matters much more effectively, especially if one is dealing with clients who are coming from different backgrounds. It is also clear that any client who wishes to receive legal advice, only wants to work with law firms who respect their values and thus, we believe diversity is one of the main reasons that we are receiving so many offers from both in Turkey and abroad. Our diversity-oriented business strategy makes us accessible for any company or individual since our clients are sure that they will receive the best treatment regardless of their origin, race, religion, gender identity or any other status where the rest of the world would think as "different". In order to provide this trust to our clients, we also care about hiring team members who have lived and studied abroad and we saw that these features in our legal team assisted us in many areas.
For future team members
Our commitment to diversity is not only for gender, race, marital status and etc, but also for the level of education. Thus, we always cared about hiring students, summer interns, and legal interns in order for them to gain practice and have an idea of how a law firm should operate. We see that in majority of the law firms in Turkey, future colleagues who are still studying are treated in a way that should not be acceptable and thus, we care about educating them, believing that when they become associates, they will also treat their future colleagues like we did and terminate the ongoing approach towards interns.
Interviews
Ömer Faruk Hansu, Founding Partner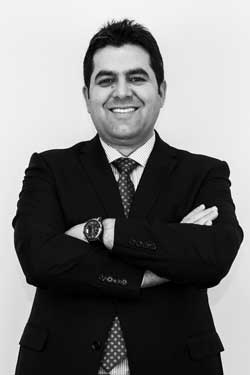 Founding Partner Mr. Ömer Faruk HANSU explains why their clients preferred Hansu Law Firm and how Hansu Law Firm and the attorneys are capable of adapting to client's changing needs
What do you see as the main points that differentiate Hansu Law Firm from your competitors?
Our Law Firm celebrates its 20th anniversary this year, and with our lawyers who have received training and working experience abroad as well as having foreign language knowledge, we believe we will have much more years to celebrate with all of our achievements. With our experienced team who has both the knowledge of different cultural and legal systems, we are producing legal solutions and offering legal services that corresponds the best interest and needs of the various projects and activities of foreign companies and investors in Turkey. Likewise, we provide highest quality of counseling and advocacy services even outside of our borders to our Turkish clients who seek for legal support abroad due to their investments and projects not only personally but also in conjunction with local law firms based in the target country.
Within the scope of our fields of activity we need to state that Hansu Law Firm not only provides legal services concerning the matters related company and commercial law but also determines the risks related to these areas. Hansu Law Firm is also highly experienced in tax law considering the facts that as Hansu Law Firm, we have been providing services in the field of tax law for many years in both in the processes of tax inspections and tax lawsuits and also have been providing most beneficial legal service to our clients by looking through a wider perspective since we combine our strategy about risk assessment with our experience in company law and tax law. On the other hand, among the founders of Hansu Law Firm, there are lawyers with technical knowledge, especially in the field of energy and construction and thus, we are experienced in minimizing the possible legal risks that can occur in any project related to energy or construction due to this in depth technical knowledge and perspective.
As Hansu Law Firm we also deal with the establishment and commissioning of organized industrial zones that regulate the industry and production sector; development of energy, tourism, health projects on public / treasury and municipal lands for almost a decade where we assist both private / legal persons and sectoral associations and to the public authorities and thus we believe we have a superior experience on project development, commissioning of projects with partnership models and company establishment. Hansu, for providing legal realignment of these complex projects involving many legal disciplines, our law firm has gained many years of experience. Thus, it is possible for us to state that we are also experienced in determining the most appropriate solution for our clients' needs. To sum up, the main points that distinguish our Law Firm from its competitors are the experience we gained from our involvement in public and private sector's collaborative projects, corporate/commercial and intellectual property experience combined with our experience in tax law, need-based working principle and superior experience in risk assessment.
Which practices do you see growing in the next 12 months? What are the drivers behind that?
Undoubtedly, it is inevitable that there will be an economic recession and especially in some sectors due to the coronavirus epidemic in the upcoming months. As the Covid 19 process will be decisive on the next 12 months, the negative impact will also emerge in some of the legal fields. However, we will see some positive impacts as well i.e. over international commercial arbitration.
Whilst the usage of digital tools and channels before Covid 19 is a matter of choice for both consumers and companies, the use of digital tools and channels after Covid 19 has become a need, moreover a necessity for both consumers and companies. Businesses will be able to reach more consumers and a wider geography through technological tools by increasing investment in automation and artificial intelligence. For this reason, in order to keep pace with this rapid change in technology, to foresee the possible conflicts that may occur and to minimize the risks; the fields of e-commerce, smart contracts and IT law will develop and researches in these areas will increase. Based on this prediction, we are already assisting our clients whom are operating in these fields and providing them legal support for the upcoming risks.
Due to Covid 19, virtual merchandising -which enables online shopping- will develop, and therefore the digital retail industry will grow, so law firms operating in technology-related law areas will attract more attention. On the other hand, we think that our clients will need more advocacy and consultancy services in various fields, as companies operating in the field of production and transportation and every other sector which operates as a component of the supply chain will also be affected by this situation. Meanwhile especially in the fields of food – hygienic products and healthcare investments transaction volumes will also grow and thus, related legal fields will also develop. Since it is predicted that companies operating in sectors that will be negatively affected by the current situation and these companies will start bankruptcy and concordat processes, we believe it is really important for them to have legal support to secure their current receivables.
Another legal field that legal practitioners will have to deal with will be contracts law. The parties will request that their contracts be reorganized in accordance with the new processes due to the balance of interests that have been disturbed in their contracts. Thanks to our many years of expertise, it is possible to say that some of the commercial contracts will collapse fundamentally, hence the contracts will need to be adapted to the emerging conditions, and the legal review of the general transaction conditions will be mandatory. In this context, we have already started to provide support by protecting the interests of our clients. In addition it is not possible to undermine that lawsuits in front of the state courts and arbitration institutions as well as the enforcements and bankruptcy proceedings – due to the failure of the parties to fulfill their obligations arising from the commercial contracts on time or at all, employer-worker conflicts and receivables arising from the loan contracts of banks, financial institutions, sales of goods and rental contracts – will increase in the upcoming period.
As it was stated above, within the next 12 months, there will be developments in information and technology law, digital retailing, real estate and rental law – especially companies operating in tourism and shopping centers etc. – corporate law, commercial law, transportation law and contracts law where we will continue to provide consultancy and advocacy services for our clients' needs.
What's the main change you've made in the firm that will benefit clients?
We have created country-based desks to offer specialized legal support to our Turkish and foreign clients in developing their strategies and projects that they target worldwide. In this context, with our German, UK, UAE, Belgian and Italian desks; we carry out all legal processes with our experienced lawyers in our office as well as in coordination with the foreign law firms in our network. Thus, while providing legal support, we create specialized teams both from Turkey and abroad by prioritizing the special needs and demands of our clients and we provide the highest quality consultancy and advocacy services both in and outside our jurisdiction.
On the other hand, our attorney's office works closely with sectoral associations and academics in relevant departments of universities, especially in technology production, digital retailing and e-commerce. In this way, we offer a high level of legal service to our clients by combining the technical information we obtain with our legal information. Regarding these changes in our activities, international service desks have been established recently and positive feedback has been encountered by our clients. Likewise, with these collaborations and organizational changes, requests made from abroad to cooperate with our law firm had already increased. Therefore, it is possible for us to say that the relevant developments and changes distinguish our law firm from other offices.
Is technology changing the way you interact with your clients, and the services you can provide them?
Of course it is. As we have mentioned before, while the use of digital tools and channels before Covid 19 was a preference, now after Covid 19 their use has become a need and even a necessity. For this reason, we have developed the technological infrastructure of our law firm and increased our investments of the technological tools we use in order to provide our clients the same legal support we have provided before the epidemic period. We believe with these developments we provided a healthier communication channel with our clients working both locally and globally. Within this regard, we can say that – with the technological infrastructure we have – we organize video interviews and conferences more frequently, so that we can provide legal support to our clients almost 24/7 and even in the most urgent situations.
Again, we continuously update our existing blog page on our website with both sectoral and legal information, and quickly inform our clients about all developments, thus ensuring that they take the necessary precautions and manage their business related processes correctly without losing time. Since the legal information in question is prepared by our lawyers who are experts in their fields, written in an article format and published online, they provide information both for our clients and for all concerned parties. Thus, we can say we contribute to each individual and company.
In order to improve and facilitate our communication with our foreign clients, we plan to globalize by adding other foreign languages to our website besides English and German. In addition, since legal materials have been published in Turkish, English and German languages over all social media platforms, the fact that we have reached the accessibility of our law firm is also an indication that our law firm benefits from technological developments.
Finally, since we have a very wide technical platform in archiving, we have already prevented all the problems that may arise in accessing any information / document even during the process we work remotely. About the archiving we also must state that all legal works and procedures that our Law Firm is dealing with are protected in computer environment with high security software and are always kept accessible to our lawyers.
Can you give us a practical example of how you have helped a client to add value to their business?
Although it is not possible to give and summarize the practical examples of the contribution we provide to our clients' businesses since the scope and quality of their legal affairs and transactions are complex, we think that we can give some examples to give an idea to those who read us. Thus we as Hansu Law Firm provided the below mentioned legal services to our clients throughout the years:
During the privatization of Turkey's energy market; drafting the legal status report, conducting legal due diligence and providing consultancy services for one of the largest energy distribution and globally operated company's privatization tender during the procurement,
Preparing the risk report in terms of collection ability and preparing the litigation files, in the tender for the sale of receivable equals to approximately 1 billion USD by the Savings Deposit Insurance Fund (SDIF), on behalf of a company operating globally,
Establishment of the Thermal Power Plant Project to be built on approximately 700.000 m2 of public land and providing legal service during the development phase that has been going on for 7 years in Adana/Ceyhan where is located in Turkey and named as the energy hub in the entire Middle East,
Representing the transferee in the process of Turkey's largest office project's taking over and providing legal services at all stages, including construction,
Representing the transferee in the transfer of Turkey's largest spring water business with the largest production capacity and continuing to the representation of the company in their business-related matters,
Providing legal services to a Dubai-based company that has been named as the company that sold the most real estate in Turkey to foreigners and to their clients who bought those real estates,
Providing legal services in the development and commissioning stages for the largest mixed real estate project in Turkey which includes a shopping mall, a hotel, a hospital and private residences
Providing legal services in the stages of making the land suitable for zoning and construction where a large-scale real estate projects will be constructed in the biggest land in the Bosphorus and improvement of the mentioned project,
Legal counseling in the establishment of the Transition Regulation, which forms the basis and constitution of electronic infrastructure communication and providing legal services to the leading company in electronic infrastructure communication sector which acquired permission to pass through the Bosphorus and Dardanelles for the first time,
Legal counseling in the tender processes of highway, railway, airport and sea port projects including preparation of the application file suitable for the tender, representation of the parties in the tender processes and providing legal support on signing tender contracts,
Providing legal support and services to our clients whom have responded to public needs by participating in public tenders for about 15 years and cooperated with many international companies during their tender processes both with our public law and tax law perspective,
Providing legal services to the transferee during the acquisition of approximately 20 solar power plants which took almost 2 years, temporary / final acceptance and commissioning phase and in their operation phase of the solar power plants.
In addition our law firm has an extensive experience on:
Giving consultancy in the field of tax law to oil and chemical companies operating the petroleum products field and lubricants sector and their sectoral association with an asset size of 1 billion USD and thus having an in depth knowledge about license supply from Energy Market Regulatory Authority (EMRA), administrative fines imposed by EMRA and license revocation by EMRA,
Development of especially revenue-sharing real estate projects.
Are clients looking for stability and strategic direction from their law firms – where do you see the firm in three years' time?
Every business and individual seeks for stability and strategic direction, not only from their law firms but also from every other sector they cooperate with. We always offer strategic directions in line with our clients' vision, plans and goals. In this context, while providing legal services, we also show them the right and practical solution that examines the best interests of our clients in their investment and business, as well as examining the legal compliance of a matter in their events.
In the upcoming three years, as Hansu Law Firm, we aim to expand our international business network while still working with the philosophy of providing the best quality service to our clients. Our business and relations with especially UK and the other European and the Middle Eastern countries will increase and we will take more steps forward in the next 3 years and we believe our office's capacity will expand. As it is known, the attorneyship profession is mostly based on the recommendations especially in the case of large companies and overseas countries. In this context, although we are aware that our clients are strongly recommending us, we believe Hansu Law Firm will be first option and will take the first place for legal advisory demand for companies and business coming from the UK, the UAE and Central Europe in the upcoming three-year period.
In addition, the official partnership relationships we have established in London and in Dubai provide further evidence that our law firm will achieve much more comprehensive and successful business deals in the next 3 years.
Again, in line with the digitalization process that has developed in the legal sector in recent years, we will continue to provide our clients with a high quality legal and consultancy service in accordance with their needs by ensuring that our law firm plays a leading role in this field in the upcoming years.
Top Tier Firm Rankings
Firm Rankings