Archers A.A.R.P.I. > Paris, France > Firm Profile
Archers A.A.R.P.I.
Offices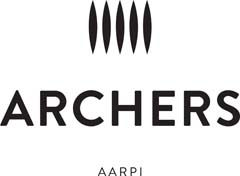 Archers A.A.R.P.I.
28 RUE DUMONT D'URVILLE
75116 PARIS
France
Archers A.A.R.P.I. > The Legal 500
Rankings
Renowned for its real estate finance and investment practice,
Archers A.A.R.P.I.
is solicited by a number of leading French and international financial institutions. The firm represented lenders such as HSBC Continental Europe and Caisse d'Epargne Ile-De-France in connection with an €800m ESG mortgage financing for Cronos, the property company set up by In'li to develop over 25,000 mid-range housing units in the Paris region.
Jean-Maurice Gaillard
and
Paul-Henri De Cabissole
stand out for their strength in real estate finance. The firm was recently strengthened by the arrival of
Marlène Benoist Jaeger
 and
Avi Amsellem
from
IC Avocats
  in 2020, who co-head the practice alongside
Arnaud Moutet
.
Practice head(s):
Other key lawyers:
Testimonials
'Arnaud Moutet and his team have real knowledge of real estate and market practices. Their advice combines the protection of their client's interests and the willingness to make the deal. They are very available, respectful of deadlines and fixed fee budgets.'
'Arnaud Moutet is a very good advisor, he knows our constraints and knows how to adapt contracts accordingly. He is very pleasant to work with, he knows how to be honest with his clients when necessary. He is a good negotiator, he is never aggressive and does not create false issues. His goal is to get things done as well as possible. His associate Aubry Chapuis has an excellent knowledge of commercial leases; he is a good technician who nevertheless has a pragmatic approach.'
'Young and dynamic team, responsive, very 'business-oriented' mindset during negotiations, really adapts to the client. 'One-stop shop' with a high level of skills in all areas related to real estate.'
'Great skills in the field of real estate financing. Highly experienced team.'
'The great strength of the team is knowing how to take a stand on operational issues.'
'Arnaud Moutet is particularly available and shows great agility.'
'The Archers teams demonstrates recognised professionalism, unfailing involvement in cases, and very strong expertise in the various fields of intervention.'
'Archers provide their clients with their expertise, their inventiveness in the search for solutions to the problems exposed, their proactivity and even their professionalism. They provide their clients with their know-how, their spirit of synthesis and negotiation, allowing them to best defend their interests.'
Key clients
Caisse d'Epargne Ile-De-France
HSBC Continental Europe
Sociéte Générale
La Banque Postale
Bred Banque Populaire
Arkea Banque Entreprises et Institutionnels
BECM
CIC
Crédit Agricole Corporate & Investment Bank
LCL
Credit Agricole d'Ile-De-France
Caisse Fédérale de Credit Mutuel
Redtree Capital
M&G
Eternam
Natixis
Berlin HYP
Primonial
Helaba
Invesco
Amundi
Swiss Life AM
CDC
BC Partners
BNP Paribas
Banque Européenne du Crédit Mutuel
Archers A.A.R.P.I.
covers commercial and corporate litigation, including shareholder conflicts. The team also deals with disputes linked to the firm's M&A, restructuring and insolvency practices. The practice is able to deal with complex matters, including disputes involving cross-border elements, and is experienced in assisting French clients with proceedings abroad. Recent matters include a high-stakes dispute in the media sector and a major investment product dispute.
Antony Martinez
is the head of the practice. Associate
Pierre Mounier
provides key support.
Archers A.A.R.P.I.
's practice head
Fabrice Patrizio
regularly acts for debtors facing restructuring proceedings. The team manages a large caseload and is playing a front role in several of the market's largest matters, including high-profile proceedings in the hospitality sector. The team also assists leading French and Anglophone investment funds with asset takeover deals. The firm's complementary litigation and finance expertise are other assets.
Key clients
AccorInvest
Colony Capital
Archers A.A.R.P.I.
Practice head(s):
Jean-Maurice Gaillard; Paul-Henri de Cabissole
Testimonials
'Archers has a solid experience in real estate financing, and in particular in negotiating "road exits " and pre-litigation.'
'Paul-Henri de Cabissole is an excellent lawyer.'
'The firm is always attentive to clients and advises on fundamental problems.'
'Going straight to the point, they negotiate the substantive points of the matter without getting off the right track. '
Key clients
Aareal Bank
Banque Européenne du Crédit Mutuel
Cheyne Capital
Colony Capital
Credit Agricole Corporate & Investment Bank
PBB
HSBC
La Banque Postale
La Française REM
Helaba
Natixis
Aareal Bank
BC Partners
BNP Paribas
Société Générale
Archers A.A.R.P.I.
Key clients
Amundi
Soc Gen
Capza
Ital Express
MyHeritage
Francisco Partners
Groupe La Centrale Management Team
Trocadero Capital Partenaire
Capsule Technologies
Vabel Management Team
C2S Management Team
Yellow Wood Partners
Talan
Sumeru Equity Partners
Archers A.A.R.P.I.
Other key lawyers:
Mark Richardson; Marc Baffreau; Audrey Wendling; Céline Maironi-Persin
Archers A.A.R.P.I. >
Firm Profile
The firm: Founded in 2009, Archers was first renowned for its expertise in tax, real estate finance and corporate law. It immediately began to expand its practices through internal promotions and lateral hires.
In 2017, with more than 45 lawyers, Archers provides assistance, advisory services and defends the interests of clients in all of the main areas of business, tax, finance, real estate, litigation, arbitration and bankruptcy.
Areas of practice: Banking and finance: structured finance/LBO; real estate finance; Islamic finance; issuance and placement of financial or debt securities (private offers/public offers); sale and purchase of bank debt; creation of investment vehicles (OPPCI, listed companies); obtaining visas from the stock exchange authorities (AMF); assistance with regulatory compliance and in particular for the implementation of the Alternative Investment Fund Managers Directive (AIFMD).
Corporate, mergers and acquisitions: all corporate transactions, in particular all equity transactions, transfers and joint ventures; organisation of group structures (mergers, split offs, spin offs, setting up of holdings) and of shareholdings (shareholders' agreements, setting up of family holdings); corporate governance; managers status.
Litigation and arbitration: general commercial litigation; post-acquisition disputes; disputes between shareholders, or regarding issues of directors' or officers' liability; insolvency-related litigation; finance and regulatory litigation; criminal litigation.
Private equity: assistance to investment funds during all phases of the transaction (including due diligence), on all tax and legal-related matters pertaining to the transaction as well as its financing aspects (equity, mezzanine and debt); assistance to executive management including tax and legal structuring of management packages; spin off and structuring of management companies.
Private clients: handling all issues pertaining to the holding, management and organisation of family-owned structures (shareholders' agreements, Dutreil pacts, setting up family holding companies, complex agreements); organisation of capital transfers (prior structuring, operational organisation); maximising tax efficiency of the legal regime of directors and officers (organising the tax liabilities on flows and of the various taxes encumbering estate); management package structuring; assistance and representation for tax audits and litigation of individuals.
Real estate transaction: transfer of real estate assets (structuring and optimising acquisition or disposal strategies for real estate assets or rights, or for real estate companies, acquisition or disposal of real estate assets or rights, or of real estate companies, sale and leaseback transactions); corporate real estate (setting up of real estate vehicles, structuring of partnerships, drafting and negotiation of shareholders' agreements or partnership contracts); leases and asset management (drafting and negotiation of leases, drafting and negotiation of property management, asset management and leasing agreements); construction and property development (sale in state of future completion, drafting and negotiation of construction agreements).
Restructuring and insolvency: advice and assistance in anticipating crisis situations (analysis of the potential crisis situation, management of alert procedures triggered by statutory auditors or works councils, applications for appointment of special mediators); advice and assistance on all aspects of insolvency procedures (safeguard proceedings, receivership, liquidation proceedings, debt restructuring).
Tax: corporate tax (tax consolidation, transfer pricing/international tax, tax on financial transactions, tax relief rulings); transaction tax (tax aspects of acquisitions, restructuring, mergers/acquisition, LBOs, MBOs, structuring of foreign group investments in France); real estate tax; negotiations with the tax authorities; tax litigation before judicial and administrative courts.
Main Contacts
| Department | Name | Email | Telephone |
| --- | --- | --- | --- |
| Banking and finance | Paul-Henri de Cabissole | | |
| Banking and finance | Jean-Maurice Gaillard | | |
| Corporate, mergers and acquisitions | Marc Baffreau | | |
| Corporate, mergers and acquisitions | Eric Labro | | |
| Corporate, mergers and acquisitions | Fabrice Maraux | | |
| Corporate, mergers and acquisitions | Jean-Louis Médus | | |
| Corporate, mergers and acquisitions | Bruno Solle | | |
| Corporate, mergers and acquisitions | Audrey Wendling | | |
| Litigation and arbitration | Antony Martinez | | |
| Litigation and arbitration | Fabrice Patrizio | | |
| Private equity | Marc Baffreau | | |
| Private equity | Jean-Louis Médus | | |
| Private clients | Fabrice Maraux | | |
| Private clients | Jean-Louis Médus | | |
| Private clients | Bruno Solle | | |
| Private clients | Arnaud Viard | | |
| Private clients | Audrey Wendling | | |
| Real estate transactions | Paul-Henri de Cabissole | | |
| Real estate transactions | Jean-Maurice Gaillard | | |
| Real estate transactions | Eric Labro | | |
| Real estate transactions | Arnaud Moutet | | |
| Restructuring and insolvency | Antony Martinez | | |
| Restructuring and insolvency | Fabrice Patrizio | | |
| Tax | Arnaud Viard | | |
| Tax | Eric Labro | | |
Staff Figures
Number of lawyers : 45+
Languages
Chinese English French German Spanish