Preel Hecquet Payet-Godel PHPG Avocats > Paris, France > Firm Profile
Preel Hecquet Payet-Godel PHPG Avocats
Offices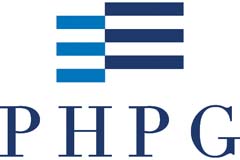 Preel Hecquet Payet-Godel PHPG Avocats
3 AVENUE BUGEAUD
75116 PARIS
France
Preel Hecquet Payet-Godel PHPG Avocats > The Legal 500
Rankings
Focusing on construction and insurance,
Preel Hecquet Payet-Godel PHPG Avocats
's '
construction team possesses a solid understanding of the client's needs and business'.
Jean-Baptiste Payet-Godel
,
Françoise Hecquet
and
Jean-Marie Préel
are the co-founders of the firm.
Françoise Hecquet
has extensive experience working for insurance companies and insured companies, primarily on civil liability and construction cases.
Jean-Baptiste Payet Godel
is likewise a name to note for civil liability. Expert in insurance,
Charlotte Roger
regularly advises construction companies and their insurers.
Romain Bruillard
was made partner in mid-2020. Counsel
Cécile Tiberghien
'is a skilled advisor and litigator'.
Jean-Marie Préel
has retired from the partnership but is still active as a counsel.
Practice head(s):
Other key lawyers:
Testimonials
'The attorneys of PHPG's construction team possess a solid understanding of the client's need and business, and they provide high-quality counselling at short notice.'
'Cécile Tiberghien is a skilled advisor and litigator who is able to comprehend and combine complex technical issues with her legal counselling in energy and infrastructure construction projects. The same can be said for Françoise Hecquet.'
'A specialised and close-knit team with an important capacity for interaction. Very good practice of new technologies which allows a regular exchange regardless of circumstances.'
'High availability and attentiveness to client expectations, clear and structured responses with an understanding of operational expectations. Romain Bruillard is a remarkable lawyer.'
Preel Hecquet Payet-Godel PHPG Avocats
Practice head(s):
Testimonials
'PHPG is a strong partner for litigation and insurance.'
'Firm of great technical competence, responsive team with great availability, excellent advice, especially in tense and/or conflictual situations with a very good knowledge of market players.'
'Insurance expertise.'
'Very available, attentive, pragmatic.'
Preel Hecquet Payet-Godel PHPG Avocats >
Firm Profile
The firm: The law firm Préel Hecquet Payet-Godel (PHPG) was founded in 2007 by three former partners of Clyde & Co. Paris, Jean-Marie Préel, Françoise Hecquet and Jean-Baptiste Payet-Godel, who had been working together for more than 15 years before.
Jean-Marie Préel is an ancien secrétaire de la Conférence du stage and a former member of the Paris Bar Counsil.
Françoise Hecquet is a current member of the Paris Bar Council. She is also the current deputy communication manager at the UIA (Union Internationale des Avocats).
Françoise has also been trained as a mediator at the IEAM and the CMAP.
The firm features highly experienced litigators that frequently appear before commercial, civil, administrative and criminal French courts as well as arbitral tribunals. The firm also has great experience assisting its clients in court expertise proceedings and alternative dispute resolution modes such as mediation.
PHPG's lawyers combine legal expertise with an understanding of strategic issues and a thorough knowledge of their clients' business.
Since its formation the firm has been renowned for its expertise in industrial risks, construction, product liability, insurance law and commercial law. It has also increased its competence in tourism law, gross negligence (faute inexcusable), personal injury and criminal law.
PHPG assists public and private French and international corporations.
PHPG's team includes lawyers with double French and foreign qualification/Bar admissions (LLB, LLM, New York Bar). In addition to the three partners, who are also its co-founders, PHPG is currently employing seven lawyers and welcomes trainees.
To date, PHPG has five more associates than when it was founded in 2007.
Areas of practice: PHPG offers its services in litigation matters as well as in advising its clients in drafting insurance policies or contracts such as general terms and conditions for sale or for purchase.
The firm's main areas of expertise are industrial risks, construction, product liability, insurance law and commercial law.
The commercial law practice of PHPG covers the application of the UN Convention on Contracts for the International Sales of Goods and all issues related to international private law (jurisdiction, conflict of laws).
In addition to the representation of its clients before commercial, civil, criminal and administrative courts or arbitral tribunals, the litigation practice extends to the assistance of its clients in judicial expertise proceedings.
PHPG's lawyers are aware of the strategic importance of this first step of litigation and have developed thorough experience as well as a useful network of experts and loss adjusters. They are used to working with their clients' engineers and legal officers in order to best defend the case and, when possible and appropriate, settle it at the earliest stages.
When appropriate, PHPG's lawyers encourage their clients to use alternative dispute resolution modes.
In addition to their legal expertise, the partners and associates of the firm have a clear understanding of strategic issues and a thorough knowledge of their clients' business and products.
Main Contacts
| Department | Name | Email | Telephone |
| --- | --- | --- | --- |
| Insurance | | | |
| Industrial risks – aviation | | | |
| Product liability | | | |
| Construction | | | |
| Environmental | | | |
| Gross negligence – bodily injury | | | |
| Public procurement and civil engineering | | | |
| Commercial litigation, arbitration and mediation | | | |
| Professional liability (D&O, tourism law, regulated professions) | | | |
Staff Figures
Number of lawyers : 10+
Languages
English French German Spanish
Memberships
Cooperation agreement with COZEN O'CONNOR (UK US) and JOHN STRUB & SEILER (Germany) UIA (Union Internationale des Avocats International Lawyers' Association)
Other
Contacts : Françoise Hecquet (fhecquet@phpg-avocats.com) Contacts : Jean-Baptiste Payet-Godel (jbpg@phpg-avocats.com) Contacts : Cécile Tiberghien ctiberghien@phpg-avocats.com
Diversity/Community
PHPG is committed to creating equal career opportunities within the firm and strives, through its remuneration policy, to offer an equal treatment between the co-workers, employees or associates.
The partners are aware of the difficulty for parents to achieve work-life balance. Therefore, they offer flexible working hours to their associates and employees and started providing them the possibility to work from home even before the Coronavirus health crisis.
Françoise HECQUET completed in December 2019 a three-year mandate as member of the Paris bar council. She has recently been elected as member of the Conseil National des Barreaux. In 2021, Françoise HECQUET was made Chevalier de la Légion d'honneur.
She is involved as treasurer of INITIADROIT, an association of volunteer lawyers created in order to educated high school students on legal topics. https://initiadroit.com
She is also a member of the Association des Femmes des Carrières Juridiques (AFCJ).
Jean-Baptiste PAYET-GODEL is involved as Chief Administrative Officer in the ECOLE YESSO project. This project contributes to the education of young women in Burkina Faso. http://ecole-yesso.org
Charlotte ROGER is a member of the Association Française des Femmes Juristes (AFFJ) aiming at promoting the place and image of women in the professional world and civil society.
Client Testimonials
CLIENT:  Vincent LEBEFAUDE, Président, Expert Engineer

COMPANY/FIRM: T.E.C

TESTIMONIAL :
"As President of the Cabinet T.E.C. SAS I work with Françoise HECQUET and the associates of P.H.P.G. since now more than 15 years.
The qualities of the Cabinet P.H.P.G. go far beyond their excellent approach and analysis of the legal aspect of a case. This firm has a technical fiber, in the scientific sense of the term, and an approach of the industrial world, in its various most advanced aspects, which allows it a rare efficiency in the management of judicial expertise and litigation in leading-edge fields of the industry. The rare alliance of this knowledge of these two worlds, which are the legal and the scientific worlds, makes the Cabinet P.H.P.G. a partner immediately in the most relevant and effective action possible. "
---
CLIENT:  Philippe ROHR, Président

COMPANY/FIRM:  LORELEC

TESTIMONIAL:
"We contacted your firm after the occurrence of an industrial disaster with one of our customers. Considering that we were not liable and as a precaution, we preferred to address a law firm specialized in industrial risk.
And we were right as you were able to accompany us throughout the proceeding and defend our best interests.
We continue to solicit you, in particular, to analyze the General Terms and Conditions of Purchase imposed on us by our industrial customers. "
---
CLIENT:  Laurence CHARRIER, Direction des Affaires Juridiques

COMPANY/FIRM:  SAINT GOBAIN

TESTIMONIAL:
"I want to assure you that my decision to work with you is based on both your familiarity with the files you are assigned, and your expertise and tenacious commitment to the best interests of your clients. Your availability and responsiveness are also extremely valuable. "
---
CLIENT:  Eddy DE GROOTE

COMPANY/FIRM:  AXA BELGIUM

TESTIMONIAL:
" Dear Mrs. Hecquet,
Availability
Conviviality
Efficiency
Rapidity
Exceptional knowledge of the subjects of the civil liability and insurance
Curiosity and exceptional investment in the development of the knowledge of the Belgian law of the civil liability and insurance: in the cases we assign you, we speak clearly "the same language".
Effective network of local correspondents.
Mr. Payet-Godel and you have taken the trouble to take an active interest in our civil liability law and our insurance law, which – contrary to what many of your French colleagues think – are not copy-pasted French law (comparative law exercises).
As stated above, this creates confidence and the certainty that we speak the same language when questions arise about insurance coverage in accordance with Belgian insurance law, litigation management and so on. "
---
CLIENT:  Franck NAEGELLEN, Chef de Projet Export

COMPANY/FIRM:  CORINTH PIPEWORKS S.A.
TESTIMONIAL: "Dear Françoise,
I wanted to thank you once again for all the support and assistance you have always given us.
You have been advising us for more than three years, and your expertise, the one of Maître Cécile Tiberghien, the one of all the experts you have always rightly recommended to us, as well as the availability of the whole team, permitted the positive results to date.We are going to discuss new phases of the current files and you have all our confidence that they will succeed positively in our favor."
---
CLIENT:  Serge CAUSSIAUX, Directeur Juridique et RH

COMPANY/FIRM: Groupe LAMY

TESTIMONIAL:
"For more than 20 years, we have been working with the PHPG firm, represented by Maître Françoise HECQUET, and we have had the opportunity to deal with and resolve a number of disputes, particularly in the industrial field.
The PHPG firm is appreciated by the LAMY Group for its responsiveness in taking care of the disputes that we entrust to it. Maître Françoise HECQUET knows how to make herself available at any stage of the case, does not hesitate to meet us on our premises, avoiding us a loss of time especially when several of our collaborators intervene in the case. The dialogue is easy, a perfect control of the procedures to be applied, a smart exchange between us on the strategy to adopt, both in demand and in defense. Maître Françoise HECQUET knows how to privilege the recourse to negotiation between the parties to the litigation. In the event of failure of the amicable negotiations, the procedure on the merits is completed while minimizing the costs if necessary.
There is no doubt that PHPG has proved to be the right adviser in many of the cases we have entrusted to it.
---
CLIENT:  Damien DESSOUDE, Responsable Assurance, Direction Juridique

COMPANY/FIRM:  Groupe AGRIAL

TESTIMONIAL:
"I chose to work with Maître HECQUET from PHPG to follow our legal disputes in insurance for her expertise and her skills in dealing with judicial expertise proceedings.
I particularly appreciate the care brought by the firm in the management of our files over the years. I also asked Maître HECQUET for legal opinions on the drafting of complex insurance clauses, this consulting mission carried out by the firm gave me complete satisfaction. "