Firm Profile > Bezen & Partners > Istanbul, Turkey
Bezen & Partners
Offices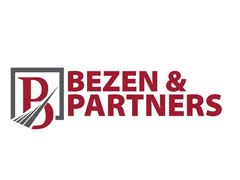 Bezen & Partners
SULTAN SELIM CAD. LALEGUL SOK.
NEF 09 PLAZA, A BLOK FLOOR:12, 4 LEVENT
34415 ISTANBUL
Turkey
Bezen & Partners > The Legal 500
Rankings
Bezen & Partners >
Firm Profile
The firm: Bezen & Partners is a full-service independent law firm. Its founding members and partners have extensive experience in complex cross-border transactions, gained through their employment in the London offices of Magic Circle firms and Turkish governmental authorities.
Bezen & Partners has a proven track record of successfully implementing innovative and award-winning structures. The firm prides itself on providing its clients with a unique mix of legal and industry expertise across a wide spectrum of practice areas.
Areas of practice: Bezen & Partners advises domestic and international clients across all industries on finance, capital markets, energy, infrastructure, privatisations, corporate law and M&A, real estate, employment, IP & IT laws, dispute resolution and tax.
Finance and capital markets: the firm's well renowned finance and projects practice is known for its commercially oriented approach and its ability to combine legal expertise with practical experience to deliver timely solutions that are sensible, balanced and tailored to client needs. Our capital markets practice has advised issuers and institutional investors on award-winning debt issuances and leading capital market infrastructures on regulatory compliance and product structuring. Our capital markets client offering includes a full spectrum of primary and secondary debt and capital offerings, swaps and derivatives, corporate governance and regulatory compliance matters.
Energy: the firm regularly advises developers, contractors, investors and lenders on a wide range of power generation projects and assists with licensing, land, regulatory matters and project agreements. The firm's energy clientele includes the project company for the US$22bn Akkuyu Nuclear Power Plant and several international renewable energy developers. The firm also has a strong oil and gas practice encompassing the construction, financing and operation of pipelines and gas storage facilities.
Infrastructure: the firm has extensive experience in greenfield and brownfield infrastructure projects. The firm's work highlights include advising subcontractors on the $4.1bn Marmaray Transit and $1.1bn Eurasia tunnel projects and advising sponsors on a total of 14 healthcare PPP projects.
Privatisation: headed by the former head of legal of the Turkish Privatisation Administration, the firm's regulatory department offers unparalleled experience and unique insight into privatisation practices and processes.
M&A: the firm's M&A practice has implemented landmark acquisitions, divestments and joint ventures and is regularly commended for its ability to combine legal experience with industry knowledge in a practical and commercially minded way. The firm's work highlights include advising Akfen Holding on the restructuring of its operations in the energy market comprising of more than 50 renewable energy projects, the subsequent sale of such operations and advising EBRD on the acquisition of a strategic minority stake in Turkey's Stock Exchange.
Corporate and commercial: the firm's corporate and commercial practice delivers first-rate advice across the full life-cycle of businesses, offering dedicated and continuous support to clients.
The firm assisted China Aircraft Leasing Company (CALC) in the implementation of the first true JOLCO in Turkey by closely working with the governmental authorities on structuring of the transaction and drafting of the documentation.
Real estate: the firm offers advice to property owners, developers, contractors, financiers, funds, asset management and development companies, in relation to the acquisition, development, leasing/renting and sale of commercial property inside and outside of special investment zones, organised industrial zones and free trade zones. The firm also assists clients on commercial property disputes and in land agreement negotiations with various state entities.
Dispute resolution: the firm's dispute resolution practice has a proven track record of successfully representing clients in various ad-hoc and institutional arbitration and litigation proceedings across a number of industries and jurisdictions.  The firm is involved in many high profile international institutional arbitration cases in construction, energy and shareholder disputes. Serdar Bezen is a listed arbitrator at the London Court of International Arbitration and the Shanghai International Arbitration Center.
Tax: the firm's tax practice offers a multi-disciplinary approach to help clients develop robust structures that maximise tax efficiency in alignment with their commercial strategy, devising timely, effective and innovative solutions across a full range of international and domestic tax issues. The firm advises on the tax implications of capital markets transactions, banking and finance transactions, energy and infrastructure investments and also handles tax litigation.
IP & IT law: the firm has substantial expertise in intellectual property and information technology matters covering both transactional and litigation work. The firm advises clients on licensing, trademark registration, infringements, patents and designs, invalidation of trademarks and injunctive reliefs as well as information technology laws with particular focus on privacy and data protection, e-commerce, e-money, licensing, software procurement, mobile applications and the associated regulatory and compliance matters.
Lawyer Profiles
| Photo | Name | Position | Profile |
| --- | --- | --- | --- |
| | Cemal Araalan | Cemal Araalan advises domestic and international clients on a wide-range of Turkish… | View Profile |
| | Banu Bölükemini | Banu Bölükemini advises domestic and international clients on a wide-range of Turkish… | View Profile |
| | Aykut Bakırcı | Aykut Bakirci advises domestic and international clients on a wide-range of Turkish… | View Profile |
| | Mr Serdar Bezen | Serdar Bezen advises domestic and international clients on a wide-range of Turkish… | View Profile |
| | Yeşim Bezen | Yesim Bezen is a founding partner of Bezen & Partners. She assists… | View Profile |
| | Mr Murat Soylu | Murat Soylu is a partner of Bezen & Partners. He assists domestic… | View Profile |
Staff Figures
Number of partners : 6 Number of lawyers : 40
Languages
English French German Turkish
Memberships
International Bar Association London Court of International Arbitration International Chamber of Commerce Law Society's International Division British-Turkish Lawyers Association Law Society of England and Wales CCI France - Turquie Shanghai International Economic and Trade Arbitration Commission AHK Deutsche Handelskammer
Diversity
Diversity, inclusion and social matters
Our lawyers come from many different backgrounds.
We pride ourselves on our open, fair and inclusive office environment where individuality is nurtured and everyone is provided opportunities to reach their true potential. We strongly believe that promoting diversity and inclusion breeds creativity in teamwork and encourages a broader range of viewpoints, which in turn allows us to better serve our clients.
This philosophy is one of the key elements to our success.
Currently, our office's partnership is 33% female and women account for 40 % of our overall workforce. Our workforce is also diverse with regard to religious beliefs and race. This is well above the industry average. We acknowledge that there is always room for further improvement in terms of gender balance, inclusion and representation as to race and ethnicity, sexual orientation, social background, age, disability and all other differences. In addition to specific recruitment targets, we have internal programs designed to help us make incremental progress towards achieving and maintaining a diverse workforce and a fair and inclusive work-environment.
Finally, we place great value on supporting local communities, social mobility projects and animal welfare. We have initiatives in place to offer pro-bono legal assistance to LGBT communities and disadvantaged local communities through a number of non-profit organisations and our firm offers pro-bono English language training to our administrative staff and their families.
Interviews
Ege Göktuna, Tax Counsel
Ege Göktuna, Tax Counsel of Bezen & Partners, discusses the current state of the Turkish legal market and how his firm is adapting to the changing landscape
What do you see as the main points that differentiate Bezen & Partners from your competitors?
Bezen & Partners differentiates itself from other leading Turkish law firms by providing not only the mainstream legal practice areas but also focusing on specialist practice areas, such as regulatory, technology, compliance, tax structuring and tax litigation.
Founded by ex-Magic circle lawyers, Bezen & Partners continues the tradition of hiring the best and brightest from law schools and training them in-house. Throughout the years, the firm has faced and endured changing circumstances from a heavy deal flow during the early 2000s with only a few competitors to the more recent challenging economic and competitive environment in a world of health crisis. As a full service law firm, Bezen & Partners tailors the best available solutions to the business needs of its clients with a multidisciplinary approach and by following recent and upcoming developments in law and industry. This approach is highly efficient in managing risks for clients which are inherent in business transactions.
I am the Tax Counsel of Bezen & Partners and lead its tax practice. I also continue teaching as a professor at a top ranked Turkish university and give lectures and seminars at bar associations and CPA chambers. I am the author of the book "Taxation of Mergers, Divisions and Exchanges of Shares in Tax Law". I have witnessed that behind Bezen & Partners' professional approach lies a commitment to the team that I feel proud to be part of. I have close relations with both senior and junior team members. This organisational structure ensures that no team member is left out and there is a collective working environment through which junior members can develop themselves and senior members can control quality of the work output and manage the workflow.
Which practices do you see growing in the next 12 months? What are the drivers behind that?
The pandemic progressed quickly beyond China's borders and Turkey entered into a full lockdown in March 2020. Thereafter, partial lockdowns, travel restrictions and social-distancing measures continued followed by an economic recession. In addition to the unexpected change in the business landscape, we were also experiencing a drastic change in our daily lives and personal and professional routines. As lawyers, however, we focused on the needs of our clients across industry sectors.
During the pandemic, we experienced a puzzling development: stock markets were reaching new highs as the recession deepened. Certain sectors – i.e. technology – benefited from the crisis whereas other sectors – i.e. automotive and tourism – suffered extremely. The impact was further aggravated by a change of tax rules.
In the months that will follow, we expect to witness legal developments to frame the use of new technologies, digitalisation and new configurations of operations. There is a need to define and structure these changes, including cybersecurity issues, data protection and fin-tech. The pandemic has seen an enormous increase in the use of information technology and information law has become essential, especially in the context of data protection. Due to a dramatic increase in transactions of goods and services taking place through digital channels, the taxation of the digital economy, which is a long-term issue for tax authorities, has become more urgent. The economic loss caused by the pandemic led governments to introduce digital service and similar taxes to increase revenue. As all businesses currently undergo a digital transformation, the taxation of the digital economy will be the focal point in the years to come.
The pandemic has led to the acknowledgement that the current world-wide economic system is inflicting increased environmental pollution and damage. Sustainability has also become a top priority. Businesses will have to respond to these concerns and restructure in a more environmentally conscious way. Green economy offers growth opportunities in critical sectors such as energy, mobility and agriculture and green technology will mark another milestone in the changing business landscape. There currently do exist tax reductions and incentives to expedite the development of this particular sector and we expect this focus to continue.
What's the main change you've made in the firm that will benefit clients?
The firm has integrated its tax services with its litigation services. In line with the expansion of its litigation team by hiring a new partner, Özer Arda, the firm now provides litigation services on a broader scale. The firm believes that the synergy created with the integration of the litigation team and the tax team will offer clients invaluable tax litigation services.
Another important development over the last year in tax law has been the introduction of tax restructuring opportunities. The deferral of public debts and certain partial discounts are intended to provide a slight relief to taxpayers that are struggling to keep up with their payment obligations due to the adverse economic impact of the pandemic. The firm kept its clients up-to date on this and provided legal assistance in relation to the associated application procedures.
Is technology changing the way you interact with your clients, and the services you can provide them?
Bezen & Partners was already well equipped from a technological standpoint when the pandemic hit. Accordingly, it was easy for our lawyers to work remotely from home and to further embrace new technologies in order to be able to engage with clients through new media and communication channels. Therefore, large-scale lockdowns, travel restrictions and social-distancing measures had little impact on the functioning of our firm. Our clients have been able to access our services promptly. With online newsletters, briefings and articles published on our social media platforms, clients were kept up to date. Digital communication with clients has increased interaction with clients around the globe with videoconferencing becoming the norm.
Can you give us a practical example of how you have helped a client to add value to their business?
Bezen & Partners takes a proactive approach in informing clients regarding business opportunities in the market and legal changes. We regularly organise workshops and client events. We circulate a business newsletter which encompasses news regarding upcoming projects in major sectors such as energy, infrastructure and transportation.
We also circulate legal alerts regarding recent legal developments and have a pandemic task force within the firm to inform clients immediately when action needs to be taken in light of new legislation. Due to the fast changing landscape we also offer discussing with clients the structuring of new business investment opportunities or business needs as part of client care.
Are clients looking for stability and strategic direction from their law firms – where do you see the firm in three years' time?
Bezen & Partners has been founded by ex-Magic circle lawyers and through the years expanded by hiring bright graduates and training them in-house. After I joined the team, I immediately noticed the commitment of the firm to its new generation of lawyers. Since its foundation, Bezen & Partners has shown resilience during changing circumstances. Although the pandemic has put pressure on working conditions, I believe that with the flexibility and resilience earned, Bezen & Partners will overtime these times and show stability and continuity. The firm will evolve together with clients as new business models and markets emerge. The strategic vision of our parnters, the dedication of our team and adherence to our core values will assist in continuing to be one of the most respected full service law firms in Turkey.
Spotlights
PROJECT FINANCE/PROJECTS
Bezen & Partners is one of most prominent independent law firms in Turkey with a renowned projects practice. Headed by Senior Partner Yeşim Bezen, the firm's projects team offers clients with a unique blend of first-rate local expertise and an extensive knowledge of the international project finance space.
The firm's project practice operates through small and efficiently structured deal teams which are partner-led and supported by its regulatory team, headed by the former Head of Legal of the Turkish Privatisation Administration, Aykut Bakırcı, who leverages his unique insight in acting as the "senior statesman" in discussions with Turkish administrative entities, and its tax team which is headed by praised academic Dr Ege Göktuna, through a multi-disciplinary approach that is geared towards helping clients navigate any regulatory constraints and maximise tax efficiency.
The team's composition allows the firm to provide advice that is always on-point, practical and effective.
Bezen & Partners' projects practice has a proven track record of advising on numerous landmark and award-winning projects and financing structures. Some recent work highlights include:
A US$ 22 billion nuclear power plant project.
European PPP Deal of the Year for Integrated Health Campus PPP in Adana, Turkey.
Telecommunication system installation project for US$ 4.1 billion.
TURKEY
The firm's dispute resolution practice has a proven track record of successfully representing clients in various litigation, mediation, ad-hoc and institutional arbitration proceedings across a number of industries and jurisdictions.
The firm has recently expanded its dispute resolution practice in light of increasing demand in the market and welcomed a new litigation partner in November 2020. Özer Arda, who was a litigation partner at another top tier law firm in Istanbul, is experienced in the resolution of commercial, employment and real estate disputes. He has represented domestic and international corporations, banks and financial institutions and led various complex litigation proceedings including in the context of alternative dispute resolution. He has also extensive experience in the recognition and enforcement of foreign court decisions and arbitral awards.
The firm is involved in many high profile international institutional arbitration cases across different sectors including construction, corporate, tax and investment disputes. Serdar Bezen, the head of the arbitration practice of the firm, is a listed arbitrator at the ICC, the London Court of International Arbitration and the Shanghai International Arbitration Center. The firm believes that utilising the deep knowledge and expertise of its various practice areas in arbitration cases creates an efficient and solution oriented service. The firm is acting as lead counsel in Turkish arbitration cases and as local counsel in cooperation with international law firms in international arbitration cases. Partners of the firm were also called to act as expert witnesses in arbitral hearings.
The firm has particular expertise in administrative law cases which is handled by its regulatory group. The head of regulatory, who was the head of legal of the Privatisation Authority before joining Bezen & Partners more than a decade ago, has higher audience experience in administrative law disputes and has defended the Privatisation Authority on many occasions before the higher administrative courts, including the Council of State. The firm advises many clients in the energy and infrastructure sector regarding the potential adverse effect of a judicial challenge, including a potential cancellation of a permit or licence issued by state organs. The firm's regulatory practice not only advises clients of the potential outcome of these disputes but also in how to manage such outcome so not to jeopardise their investments. Discussions with state entities that are the counterparties to such lawsuits on behalf of private clients are also led and managed by the regulatory group of the firm.
The firm's tax practice, led by its tax counsel who is a prominent law professor and practitioner, advises clients in tax structuring and tax litigation matters. It deals with tax applications in the context of tax incentives as well as with pre-dispute negotiations with the tax authorities. The group also assist clients with applications to obtain tax rulings for specific cases. Tax litigation cases are handled on behalf of clients against tax authorities (including anti-dumping cases). The firm's tax group is also used by other dispute resolution groups in the calculation of quantum.
Top Tier Firm Rankings
Firm Rankings