Firm Profile > Bezen & Partners > Istanbul, Turkey
Bezen & Partners
Offices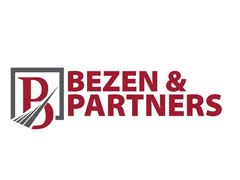 Bezen & Partners
SULTAN SELIM CAD. LALEGUL SOK.
NEF 09 PLAZA, A BLOK FLOOR:12, 4 LEVENT
34415 ISTANBUL
Turkey
Bezen & Partners > The Legal 500
Rankings
Bezen & Partners >
Firm Profile
The firm: Bezen & Partners is a full-service independent law firm. Its founding members and partners have extensive experience in complex cross-border transactions, gained through their employment in the London offices of Magic Circle firms and Turkish governmental authorities.
Bezen & Partners has a proven track record of successfully implementing innovative and award-winning structures. The firm prides itself on providing its clients with a unique mix of legal and industry expertise across a wide spectrum of practice areas.
Areas of practice: Bezen & Partners advises domestic and international clients across all industries on finance, capital markets, energy, infrastructure, privatisations, corporate law and M&A, real estate, employment, IP & IT laws, dispute resolution and tax.
Finance and capital markets: the firm's well renowned finance and projects practice is known for its commercially oriented approach and its ability to combine legal expertise with practical experience to deliver timely solutions that are sensible, balanced and tailored to client needs. Our capital markets practice has advised issuers and institutional investors on award-winning debt issuances and leading capital market infrastructures on regulatory compliance and product structuring. Our capital markets client offering includes a full spectrum of primary and secondary debt and capital offerings, swaps and derivatives, corporate governance and regulatory compliance matters.
Energy: the firm regularly advises developers, contractors, investors and lenders on a wide range of power generation projects and assists with licensing, land, regulatory matters and project agreements. The firm's energy clientele includes the project company for the US$22bn Akkuyu Nuclear Power Plant and several international renewable energy developers. The firm also has a strong oil and gas practice encompassing the construction, financing and operation of pipelines and gas storage facilities.
Infrastructure: the firm has extensive experience in greenfield and brownfield infrastructure projects. The firm's work highlights include advising subcontractors on the $4.1bn Marmaray Transit and $1.1bn Eurasia tunnel projects and advising sponsors on a total of 14 healthcare PPP projects.
Privatisation: headed by the former head of legal of the Turkish Privatisation Administration, the firm's regulatory department offers unparalleled experience and unique insight into privatisation practices and processes.
M&A: the firm's M&A practice has implemented landmark acquisitions, divestments and joint ventures and is regularly commended for its ability to combine legal experience with industry knowledge in a practical and commercially minded way. The firm's work highlights include advising Akfen Holding on the restructuring of its operations in the energy market comprising of more than 50 renewable energy projects, the subsequent sale of such operations and advising EBRD on the acquisition of a strategic minority stake in Turkey's Stock Exchange.
Corporate and commercial: the firm's corporate and commercial practice delivers first-rate advice across the full life-cycle of businesses, offering dedicated and continuous support to clients.
The firm assisted China Aircraft Leasing Company (CALC) in the implementation of the first true JOLCO in Turkey by closely working with the governmental authorities on structuring of the transaction and drafting of the documentation.
Real estate: the firm offers advice to property owners, developers, contractors, financiers, funds, asset management and development companies, in relation to the acquisition, development, leasing/renting and sale of commercial property inside and outside of special investment zones, organised industrial zones and free trade zones. The firm also assists clients on commercial property disputes and in land agreement negotiations with various state entities.
Dispute resolution: the firm's dispute resolution practice has a proven track record of successfully representing clients in various ad-hoc and institutional arbitration and litigation proceedings across a number of industries and jurisdictions.  The firm is involved in many high profile international institutional arbitration cases in construction, energy and shareholder disputes. Serdar Bezen is a listed arbitrator at the London Court of International Arbitration and the Shanghai International Arbitration Center.
Tax: the firm's tax practice offers a multi-disciplinary approach to help clients develop robust structures that maximise tax efficiency in alignment with their commercial strategy, devising timely, effective and innovative solutions across a full range of international and domestic tax issues. The firm advises on the tax implications of capital markets transactions, banking and finance transactions, energy and infrastructure investments and also handles tax litigation.
IP & IT law: the firm has substantial expertise in intellectual property and information technology matters covering both transactional and litigation work. The firm advises clients on licensing, trademark registration, infringements, patents and designs, invalidation of trademarks and injunctive reliefs as well as information technology laws with particular focus on privacy and data protection, e-commerce, e-money, licensing, software procurement, mobile applications and the associated regulatory and compliance matters.
Lawyer Profiles
| Photo | Name | Position | Profile |
| --- | --- | --- | --- |
| | Mr Aykut Bakırcı | Aykut Bakirci advises domestic and international clients on a wide-range of Turkish… | View Profile |
| | Mr Serdar Bezen | Serdar Bezen advises domestic and international clients on a wide-range of Turkish… | View Profile |
| | Mrs Yeşim Bezen | Yesim Bezen is a founding partner of Bezen & Partners. She assists… | View Profile |
| | Banu Bölükemini | Banu Bölükemini advises domestic and international clients on a wide-range of Turkish… | View Profile |
| | Mr Murat Soylu | Murat Soylu is a partner of Bezen & Partners. He assists domestic… | View Profile |
Staff Figures
Number of partners : 5 Number of lawyers : 40
Languages
English French German Turkish
Memberships
International Bar Association London Court of International Arbitration International Chamber of Commerce Law Society's International Division British-Turkish Lawyers Association Law Society of England and Wales CCI France - Turquie Shanghai International Economic and Trade Arbitration Commission AHK Deutsche Handelskammer
Diversity
Diversity, inclusion and social matters
Our lawyers come from many different backgrounds.
We pride ourselves on our open, fair and inclusive office environment where individuality is nurtured and everyone is provided opportunities to reach their true potential. We strongly believe that promoting diversity and inclusion breeds creativity in teamwork and encourages a broader range of viewpoints, which in turn allows us to better serve our clients.
This philosophy is one of the key elements to our success.
Currently, our office's partnership is 33% female and women account for 40 % of our overall workforce. Our workforce is also diverse with regard to religious beliefs and race. This is well above the industry average. We acknowledge that there is always room for further improvement in terms of gender balance, inclusion and representation as to race and ethnicity, sexual orientation, social background, age, disability and all other differences. In addition to specific recruitment targets, we have internal programs designed to help us make incremental progress towards achieving and maintaining a diverse workforce and a fair and inclusive work-environment.
Finally, we place great value on supporting local communities, social mobility projects and animal welfare. We have initiatives in place to offer pro-bono legal assistance to LGBT communities and disadvantaged local communities through a number of non-profit organisations and our firm offers pro-bono English language training to our administrative staff and their families.
Interviews
Serdar Bezen, Managing Partner
Serdar Bezen, Managing Partner of Bezen & Partners, discusses the current state of the Turkish legal market and how his firm is adapting to the changing landscape
What do you see as the main points that differentiate Bezen & Partners from your competitors?
Bezen & Partners was founded with a somewhat unusual approach. All of the founding partners, including myself, are ex-Magic circle lawyers and we made the decision early on that the best way forward would be to hire the best and brightest from law schools and train them in-house as we had been trained.
This was not easy to do, especially during the early 2000s when we first entered the market and the deal flow was multiples of what it is right now. The partners had to endure a lot of heavy lifting but we are proud to see our commitment is now paying dividends in a couple of important ways that I think sets us apart from other firms.
We operate as a tightly-knit family, despite our growing size, with a singular focus and that is providing the best possible care to our clients. As I mentioned, this was by design – it took a lot of hard work on our part to make sure that we did not dilute this culture as we grew and evolved. To this day and with over 40 lawyers, we are, at heart, a family and we treat each other as such. Our drive and commitment to improve the firm and ourselves as part of it is very much personal, as much as it is professional.
This has enabled us to maintain great talent-retention rates and to breed a generation of lawyers that are dedicated to the business and who have a deep appreciation and understanding of our core values and philosophy. This has also enabled us to take a broader view of some of the changes in the legal marketplace, where the liquidity and deal flow reduction we have seen in past years have translated into immediate downsizing and staffing cuts in many other places, we retained our team intact and shouldered the economic burden at the senior level instead.
Overall, I would say this culture enhances our client service in a tangible way. We offer communication skills and drafting quality at an international level and blend that with our local law expertise. We value partner involvement in all stages of matters and we, as partners, like doing the work. Finally, we do all of this as a single unit across practice areas and departments in a multi-disciplinary approach.
Which practices do you see growing in the next 12 months? What are the drivers behind that?
I think much of this will depend on the state of global economy so that question is difficult to answer. I can talk about what we are seeing now and my expectation of what we may see more of in the longer term.
I head the firm's dispute resolution department and on that side, we are seeing marked increase in shareholder and M&A disputes. This is not surprising as disputes do tend to rise when the financial environment, as it is now, adds an
element of extra tension to businesses and partnerships. We handle a good amount of dispute resolution matters, primarily through arbitration.
In the banking space, we think we are seeing the beginnings of increased movement in the NPL and restructurings space following some recent legislative changes. Everyone is expecting that banks will have to de-lever and migrate some of the non-performing and underperforming exposures from their balance sheets. We have an excellent banking team that is working with a number of distressed funds to identify new and alternative investment structures to provide solutions to these issues.
Finally, we are also seeing increased interest in mid-market M&A. There are a number of private equity funds currently looking for turn-around opportunities on underperforming assets with intrinsic value and I expect we are going to start seeing more activity here fairly soon.
Beyond this, Turkey is a big consumer market and we are, culturally, very interested in technology and following technological developments. This also applies to financial technology – we like our online banking applications but we are also seeing many people moving away to payment service providers and alternative financial service providers that are able to integrate platforms for payment services for example. I think financial technology is going to be an area that has the potential for massive innovation over the coming years. Our financial regulatory team has advised on a lot of product and platform structuring matters not only in the consumer space but also on post-trade services for financial firms and we will be seeing more workflow in this going forward.
What's the main change you've made in the firm that will benefit clients?
We have internalized our tax department fairly recently, after years of outsourcing. It used to be, and to a lesser degree still is, rare in the Turkish legal market for law firms to provide tax advice internally. There does seems to be a move away from this right now, however.
In any event, tax law seemed to us to be dominated by tax specialists who often did not have a legal background. Tax specialists are excellent at what they do, of course, but we felt we would have better synergy working with tax lawyers, speaking the same language that we do and we felt our clients would be better served if we internalised this practice area.
We were fortunate enough to be able to bring on-board a praised academic to head our tax department. We think that this has provided us with a competitive edge in terms of pricing and our general client offering. Clients have been very pleased with this development.
Is technology changing the way you interact with your clients, and the services you can provide them?
Technology is deeply rooted in everything we do. I am admittedly not the most tech-savvy person in our firm but our IT department regularly approaches me to make a business case to invest in new software and hardware. We recently invested in a new document management and time keeping system which has allowed us to streamline billing practices and more effectively share know-how within the firm. These may sound internal for the most part but there is some concrete client benefits that follow from this – this means less time spent on internal procedures and more time focusing on client needs. This also enables us to provide our services more efficiently and economically.
We are also finding that we are able to engage with clients and the market through new media. More and more, we are progressing to a service environment where geography plays less of a role than it used to. Travel time rarely means added value and we want to spend as much time as we can bringing value to our clients. Therefore, using new technology to engage with clients instead of using valuable time to travel is definitely a good thing.
Deploying artificial intelligence in the Turkish legal market, as we see being done in some other jurisdictions, is probably not in the cards for the time being, but we are keeping a close watch on this.
Can you give us a practical example of how you have helped a client to add value to their business?
I head the firm's dispute resolution practice and one recent example from my department would be a recent shareholder dispute where joint venture partners had a falling out, partly because of the income squeeze under current market conditions that we discussed earlier.
We had an informal mediation meeting and were able to find some common ground that led to an agreement to restructure the business and our client was able to avoid going into a dispute, which could have been very costly and disruptive to the business.
I think it really comes down to listening to the parties and trying to understand the commercial drivers at play with an objective ear and then trying to match that with the client's interests. This requires some professional judgement, of course, but as a firm, we do not shy away from exercising such judgement where appropriate.
Are clients looking for stability and strategic direction from their law firms – where do you see the firm in three years' time?
For us, continuity is key. We have worked very hard to establish a corporate culture that guarantees a high standard of client care and commercial mindedness that has served us well over the years.
We maintain a dedicated information team that is constantly on the lookout for new legislation, new market opportunities and alternative investment structures. We position ourselves and train our lawyers to be invested in and to develop a broad commercial understanding of their work and their clients' business so that we are able to proactively take these opportunities to clients when appropriate.
We are confident that will survive and be preserved through our next generation of partners and that we will continue to be at the forefront of new developments, together with our clients, as new business models and markets emerge.
Spotlights
PROJECT FINANCE/PROJECTS
Bezen & Partners is one of most prominent independent law firms in Turkey with a renowned projects practice. Headed by Senior Partner Yeşim Bezen, the firm's projects team offers clients with a unique blend of first-rate local expertise and an extensive knowledge of the international project finance space.
The firm's project practice operates through small and efficiently structured deal teams which are partner-led and supported by its regulatory team, headed by the former Head of Legal of the Turkish Privatisation Administration, Aykut Bakırcı, who leverages his unique insight in acting as the "senior statesman" in discussions with Turkish administrative entities, and its tax team which is headed by praised academic Dr Ege Göktuna, through a multi-disciplinary approach that is geared towards helping clients navigate any regulatory constraints and maximise tax efficiency.
The team's composition allows the firm to provide advice that is always on-point, practical and effective.
Bezen & Partners' projects practice has a proven track record of advising on numerous landmark and award-winning projects and financing structures. Some recent work highlights include:
A US$ 22 billion nuclear power plant project.
European PPP Deal of the Year for Integrated Health Campus PPP in Adana, Turkey.
Telecommunication system installation project for US$ 4.1 billion.
Top Tier Firm Rankings
Firm Rankings