Law firm Rojs, Peljhan, Prelesnik & Partners o.p., d.o.o. > Ljubljana, Slovenia > Firm Profile
Law firm Rojs, Peljhan, Prelesnik & Partners o.p., d.o.o.
Offices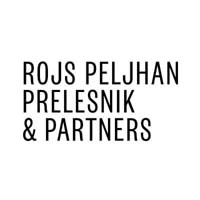 Law firm Rojs, Peljhan, Prelesnik & Partners o.p., d.o.o.
TIVOLSKA 48
1000 LJUBLJANA
Slovenia
Law firm Rojs, Peljhan, Prelesnik & Partners o.p., d.o.o. > The Legal 500
Rankings
Law firm Rojs, Peljhan, Prelesnik & Partners o.p., d.o.o.
is a large firm that specialises in diverse areas such as corporate and commercial law (including antitrust matters), banking and finance work as well as real estate matters. It is highly recommended too for its expertise in all forms of dispute resolution. In addition the firm has close links with a number of leading international law firm. Clients include several foreign and domestic leasing companies, industrial corporations and pharmaceutical companies. It is also known for its work with several foreign media companies and numerous foreign investment and commercial banks, trade associations as well as state and privately owned funds. The heads of the firm are
Ales Rojs
,
Robert Prelesnik
 and
Grega Peljhan
all of whom are well-regarded. Recent work highlights have included acting for the purchasers and sellers of NPLs as well as advising on all aspects of structured financings. The practice has also been busy advising on several major M&A transactions in Slovenia.
Practice head(s):
Other key lawyers:
Testimonials
'The firm has depth in overall team, so is able to produce legal work in exceptional time and with legal knowledge. Bojan Šporar – great knowledge of corporate law, available'.
'The team is composed of individuals who cover specialised fields of legal counselling so as a whole they are able to cover wide areas of legal counselling with very precise knowledge. Because of the quite large team they are able to immediately backup and support each other so you know they are reliable, flexible and fast in response. When technical issues are involved they are able to understand also the technical part not only the legal part (Mr. Hrastnik and Mr. Prelesnik)'.
'The team consists of exceptional lawyers with a very broad spectrum of experiences, whereas they can provide appropriate advice to various issues their clients face on complex matters. They have in-depth understanding of business reality and, besides providing the specialist legal advice, they always take into account the whole commercial framework of a case and consider all the needs of the client. As a corporate client we particularly value them being goal-focused and capable of providing creative solutions to tackle the issues at hand. They are unconditionally reliable and always available to provide their assistance. RPPP is considered the leading Slovenian law firm in the field of commercial law. Through our years of cooperation they have many times proven this indeed to be the case'.
'We are particularly impressed with work of Mr David Premelč. He always provides excellent service, even under tight deadlines. He has no difficulty to take into account a huge volume of facts and make legal sense of them. His written work is outstanding and his production of arguments, even in complex cases, logical and concise. On top of this he also provides strategical input to the case with out-of-the box solutions. As such he is invaluable as a lawyer who handles the case as a whole and, taking every step, considers the complex consequences of various possible actions'.
Key clients
Generali CEE Holding B.V. (Generali Group)
United Group
Magna Steyr
Intersocks
VR Capital and Bank of America Merrill Lynch International
Sparkasse d.d.
SID – Slovenska izvozna in razvojna banka d.d.
Lone Star / Centrice
Marand d.o.o., SRC d.o.o. and other shareholders of DISS d.o.o.
Allianz SE
EKO SUROVINA d.o.o. (part of RASTODER Group)
Antenna Group
Salviol Group
Valeant Pharmaceuticals International, Inc. and PharmaSwiss d.o.o.
LafargeHolcim Group
Styria Media Group
AnaCap
LCN Capital Partners
ADACTA HOLDING d.o.o.
Agrokor d.d. / Fortenova Grupa d.d.
Bausch Health Companies Inc.
Goodyear
Sparkasse d.d.
Intersport ISI d.o.o.
Heta Asset Resolution d.o.o.
Aviva Italia Holding
Erste Group Bank AG
Krka
Supernova
HOLDING OF SLOVENIAN POWER PLANTS (HSE) and EGS (ELEKTROGOSPODARSTVO SLOVENIJE)
Ernst&Young
KPL d.d.
Samsic d.o.o
Porsche Slovenija (subsidiary of Volkswagen Group) and Porsche Slovenija's dealers
Huawei
DARS (Motorway Company in the Republic of Slovenia)
Teva
Selectium
GEN-I d.o.o.
Magna Steyr
Corwin A.S. Slovakia
HETA Asset Resolution d.o.o.
City Municipality of Ljubljana
Intersocks
Raiffeisen Leasing d.o.o.
AV NALOŽBE d. o. o.
Work highlights
Advised Sartorius on their 360m EUR acquisition of purification specialist BIA Separations and the merger of it into its subgroup Sartorius Stedim Biotech.
Advised MOL Group on their 301m EUR acquisition of OMV's gas station business in Slovenia following their planned exit from the market.
Law firm Rojs, Peljhan, Prelesnik & Partners o.p., d.o.o. >
Firm Profile
We are Rojs, Peljhan, Prelesnik & partners, the leading and the largest Slovenian law firm specializing in commercial and corporate law, consistently ranked as a top-tier law firm by premier legal directories.
The firm's story began in 1989, when two partners had a vision to take on the Slovenian legal market and carve-out their own piece of it. By investing in their attorneys and facilitating their experiences abroad, they had the ability to shape the practice of law in a business-friendly manner.
We provide a full range of legal services to a wide spectrum of clients – from start-up businesses to multinational corporates and governments. We are lucky to have had the great opportunity to work for prestigious global companies and leading financial institution, advising them on their entry into the Slovenian market.
Throughout the years our balancing act between legal rigour and commercial pragmatism is what set us apart from our competitors as we could tailor our legal solutions to our client's business. And it is exactly this ability to combine international experience with a sound application of local law that makes us the first-choice firm for numerous foreign clients.
And of the founding partners' vision?
We did not just take on the market, we revolutionized it!
Main Contacts
| Department | Name | Email | Telephone |
| --- | --- | --- | --- |
| Real Estate, Construction, Infrastructure | Robert Prelesnik | prelesnik@rppp.si | +386 1 2306 750 |
| Mergers and acquisitions, Banking & Finance | Grega Peljhan | peljhan@rppp.si | +386 1 2306 750 |
| Competition Law, Life Sciences | Tomaž Ilešič | ilesic@rppp.si | +386 1 2306 750 |
| Dispute Resolution, IP, Consumer Rights | Matija Testen | testen@rppp.si | +386 1 2306 750 |
| Mergers and acquisitions, Banking & Finance | Bojan Šporar | sporar@rppp.si | +386 1 2306 750 |
| Real Estate, Banking & Finance | Sergej Omladič | omladic@rppp.si | +386 1 2306 750 |
| Dispute Resolution, Data Protection | David Premelč | premelc@rppp.si | +386 1 2306 750 |
| Mergers and acquisitions, Banking & Finance | Gregor Pajek | pajek@rppp.si | +386 1 2306 750 |
| Real Estate, Construction, Infrastructure | Dr Blaž Hrastnik | hrastnik@rppp.si | +386 1 2306 750 |
| Employment Law, Environmental Law, Dispute Resolution | Ana Grabnar Crnčec | grabnar@rppp.si | +386 1 2306 750 |
| Mergers and acquisitions, Banking & Finance | Jakob ivančič | ivancic@rppp.si | +386 1 2306 750 |
| Competition Law | Aljoša Krdžič | krdzic@rppp.si | +386 1 2306 750 |
| Employment Law, Data Protection | Polona Fink Ružič | fink@rppp.si | +386 1 2306 750 |
Languages
Slovenian English German Serbian Croatian French