August Debouzy > Paris, France > Firm Profile
August Debouzy
Offices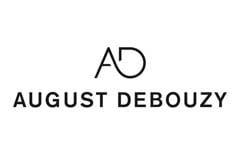 August Debouzy
7 rue de Téhéran
75008 Paris
France
August Debouzy > The Legal 500
Rankings
August Debouzy
's high-level know-how in the field has earned the firm a large and highly prominent client base, including leading French companies in the military and defence, aerospace, banking and finance, tobacco, pharmaceutics and energy sectors. The practice regularly assists clients with the setting up of their anti-corruption and other compliance programmes in addition to assisting with compliance controls led by the French Anti-corruption Agency (AFA). The team also has excellent expertise in conducting internal investigations during crisis situations, notably linked to new emerging issues such as non-compliance with environmental, human rights and other duty of vigilance requirements. The team has strong international expertise and is often appointed to advise on cross-border investigations and international sanctions. The return of counsel
Valérie Munoz-Pons
from
Quinn Emanuel Urquhart & Sullivan, LLP
in May 2021 further strengthened the firm's capabilities in that area. Former French Prime Minister
Bernard Cazeneuve

,
Astrid Mignon Colombet

 and 
Benjamin van Gaver
co-head the team, with counsel  
Olivier Attias
providing key support.
August Debouzy
is known as '
the perfect French data & privacy package', 
with an excellent reputation for compliance advisory work as well as for data protection pre-litigation and litigation cases. The firm successfully defended Fleishman Hilliard in a data protection provisions infringement pre-litigation matter that involved both criminal and administrative investigations by a French prosecutor and the CNIL. Practice head
Florence Chafiol
is lauded as an '
outstanding expert on all privacy matters'.
Associates
Stéphanie Lapeyre
and
Alice Hourquebie
are also renowed for their expertise.
August Debouzy
is home to one of France's most prestigious practices. The high-profile team, led by superstar
Emmanuelle Barbara

, acts for a stellar client list that includes many of France's leading companies and numerous international groups. The practice is very experienced in advising on large-scale and particularly challenging restructuring projects, an expertise recently in high demand in the context of the Covid-19 crisis, especially in the hospitality and industrial sectors. The team is able to cover the full range of individual and collective employment issues, both in an advisory function and in litigation. Highly sensitive matters, such as harassment allegations, are another area of strength.
Fabienne Haas
, 
Marie-Hélène Bensadoun
, 
Virginie Devos
, 
Eric Manca
, 
Catherine Le Manchec
and 
Anaïs Qureshi
are all top experts. Counsels
Diane Reboursier,
Sonia Moreau
  and
Laure Hosni
are provide key support. The compensation and benefits practice, which focuses on advising on profits sharing, company pensions and tax audits for CAC 40 companies, banks, major French and international industrial groups and insurance companies, is primarily run by counsel
Isabelle Hadoux-Vallier
 and senior associate
Boris Léone-Robin
.
A key name in the IT world,
August Debouzy
advises major French and international clients with regard to their cross-border digital projects. Testament to its capabilities, the practice has been advising Microsoft for over 25 years, recently on licencing agreements with other entities to promote innovative technologies and digital transformation.
Mahasti Razavi
co-heads the IT practice alongside
Florence Chafiol
and
Alexandra Berg-Moussa
. Associate
Anne-Sophie Lampe
shows promise in IT litigation and is solicited by companies for some of their largest IT disputes. Hiring two associates in May 2021, the firm is committed to growing the practice.
August Debouzy
 remains one of the premier copyright practices in the French market, standing out for its strong expertise in the tech space. The department's broad offering includes the negotiation and drafting of licensing agreements, litigation before civil and criminal courts as well as emergency procedures and infringement seizures. The integration of the French office with the firm's wider international network means that the group is also well placed to handle its clients cross-border needs. Co-head
Mahasti Razavi
 is a key contact for litigations involving IT, e-commerce, digital and media issues. Co-head
Basile Ader
 has extensive expertise in media and art law as well as press criminal law.
Amélie Tripet
 is another name to note.
August Debouzy
's patent team provides the complete range of patent-related legal services. The team represents French and foreign clients in court litigation, EPO litigation, patent application and drafting strategies, freedom-to-operate analyses, and assistance with employee invention matters. It also handles valuing and licensing matters, including matters involving know-how.
Grégoire Desrousseaux
 has particular expertise in patent litigation in telecoms, especially in FRAND litigation, mechanics, and electronics.
François Pochart

 has vast experience in patent litigation concerning healthcare, life sciences, biotech and chemistry.
August Debouzy
's team acts for many of France's leading newspapers. The firm also has a strong practice representing individuals in litigation against newspapers and magazines, primarily in cases involving libel and defamation.
Basile Ader
has made the firm a top choice for litigation involving media companies, and particularly press law issues. Counsel
Amélie Tripet
has developed a strong practice in press law and libel matters.
Mahasti Razavi
,
Florence Chafiol,
and
Alexandra Berg-Moussa
lead the practice alongside Ader.
August Debouzy
has grown its practice with a number of new high-profile matters from new and established clients, including a number of matters involving current hot topics, such as environmental issues. The practice is managing several crisis situations and proceedings raising highly serious charges, such as complicity of crimes against humanity and other 'societal' issues relating to their clients' activity. The team has also strong know-how in internal investigations and settlement negotiations and is experienced in handling several fraud cases with major stock market and financial implications, as well as high-stakes tax fraud, misuse of corporate assets, money laundering and insider trading cases. In addition to its strong domestic caseload, the practice is also adept at handling cross-border matters. The arrival of counsel
Valérie Munoz-Pons
, who rejoined the firm from
Quinn Emanuel Urquhart & Sullivan, LLP
in May 2021, bolstered the firm's investigations capabilities.
Astrid Mignon Colombet

, 
Benjamin van Gaver
, who handles both complex litigation and criminal law work, and
Basile Ader
co-head the practice. Counsel 
Olivier Attias
also contributes.
The team at
August Debouzy
stands out for handling '
uncommon or complicated patent issues
'. The team frequently represents generic and biosimilar companies as well as an increasing number of originator pharmaceutical companies. In an infringement dispute launched by Sanofi regarding a patent covering the use of specific drug treatment for metastatic prostate cancer, the team reached a favourable outcome for its client Teva. The team is led by
Grégoire Desrousseaux
and
François Pochart

who both have dual legal and engineering qualifications.
August Debouzy
's cross-disciplinary luxury goods offering includes intellectual property and media and competition law.
Mahasti Razavi
provides advisory and litigation support on IT, digital, e-commerce and media issues. Data expert
Florence Chafiol
combines sector expertise with experience in compliance plans or audits.
Alexandra Berg-Moussa
deals mainly with distribution and consumer law matters.
August Debouzy
handles an wide array art law matters.
Basile Ader
is a respected litigator and has spent a significant part of his career advising and defending clients in the culture and art sector in sensitive high-stakes disputes. The team has extensive experience in disputes relating to auctions, art forgery, the challenging of expert opinions. Negotiations with the French Ministry of Culture and the obtention of passports are also part of the caseload.
August Debouzy
has an established track record in advising major sports organisations, clubs, brands, and athletes on financing, commercial contracts and acquisitions. As chosen counsel for sponsorship and ticketing matters, the firm advised the Paris 2024 Olympic and Paralympic Games Organising Committee. Drawing on the experience of its TMT and IP specialists, the practice also has significant experience in sports media, including the distribution of sports content on social media.
Alexandra Berg-Moussa
is particularly active in sponsorship and contractual matters. She heads the practice together with
Basile Ader
 and
Laurent Cotret
.
August Debouzy
's strong team assists a prominent client base consisting of many leading French and international corporations from a wide range of sectors, including the IT, energy, real estate, and the water and waste sectors. The practice unites high-level regulatory, public contract and urban planning expertise, including strong litigation skills, and is a popular choice for the awarding of major public procurement contracts. The team also handles a busy workload dealing with strategic regulatory issues, including public and constitutional law, European law and civil liberties issues. Recently, the practice has received instructions for a number of  strategic files lately, notably in the healthcare and data privacy sectors. Litigation pertaining to major administrative construction permits and various Covid-19 related administrative restrictions imposed on commercial shops are other areas of expertise.
Vincent Brenot
 and 
Emmanuelle Mignon
 co-head the practice, which also includes counsel
Hélène Billery
.
August Debouzy
's deep bench allows the firm to handle the full range of disputes. The practice shoulders a busy commercial caseload in addition to frequently acting in post-M&A and industrial risk litigation. The team's prestigious client base includes many blue-chip French and international companies from various sectors, including the aeronautics, energy, insurance and retail sectors. Practice co-heads 
Marie Danis
 and 
Benjamin van Gaver
are highly recommended. Counsel
Marie Valentini
is also involved.
August Debouzy
August Debouzy
is particularly active for debtors, but also frequently acts for major corporations in matters where their interests are at stake as key commercial partners. The practice is able to intervene at every stage, from debt restructuring and conciliation to insolvency and distressed M&A work, in addition to handling litigation. The team built by
Laurent Cotret
 includes
Charles Morel
, made counsel in October 2021, and a group of experienced associates. The practice often joins forces with the firm's other departments, for example the employment team. Increasingly involved in large and high-profile cases, the group is now a regular on complex cases, for example a matter concerning the non-financial certification of a listed company which led to its insolvency proceedings. The group also acts on a highly politically sensitive case pertaining to a major ferry company. The varied caseload includes matters spanning various industry sectors, including real estate, IT, hospitality, industry, aeronautics, football, press and retail.
August Debouzy
August Debouzy
August Debouzy
August Debouzy
's team is proficient in a wide range of areas; spanning transactional tax, transfer pricing and tax restructuring, as well as fund structuring and personal estate and tax planning. The practice assists investment funds and companies. It recently assisted a major hospitality chain with its restructuring in addition to acting for clients facing tax audits from the authorities. The team also advised on the acquisition of a Brazilian entity which raised 'anti-abuse rules' concerns.
Xavier Rohmer
 and 
Philippe Lorentz
 are in charge.
August Debouzy
August Debouzy
August Debouzy >
Firm Profile
The firm: 
For 25 years, our law firm has been driven by an entrepreneurial passion, offering our clients much more than just legal services.
Our assistance to our clients is based on the recognized know-how of our teams in all fields of business law. Our 150 lawyers are committed to advising you and defending your interests to help you achieve your objectives for growth, innovation, compliance and legal protection of your business activities.
As an economic player and corporate citizen, we are fully aware of the employment, environmental and social responsibility we face as a business.
In a rapidly changing world, you can rely on us to act with the highest professional standards and agility. Together, we will devise solutions that will help you anticipate, succeed and stay ahead.
August Debouzy, a French brand at your side throughout the world.
Areas of work: 
Corporate – M&A
Private equity
Restructuring
Financing
Real Estate & Construction
Projects & Infrastructure
Tax Law
IT & Data Protection
Patents
Intellectual Property, Media & Art
Competition & Distribution Law
Commercial & International Contracts
Employment & Social Security Law
Business Litigation
Public Law & Public Procurement Law
Environmental Law
European Law
Wealth & Asset Management
Business Ethics
Sustainable Development
Main Contacts
| Department | Name | Email | Telephone |
| --- | --- | --- | --- |
| Corporate | Gilles August | | |
| Corporate | Valéry Denoix de Saint Marc | | |
| Corporate | Pierre Descheemaeker | | |
| Corporate | Julien Aucomte | | |
| Corporate | Laurent Cotret | | |
| Corporate | Julien Wagmann | | |
| Corporate | Jérôme Brosset | | |
| Corporate | Leïla Hubeaut | | |
| Banking and Finance | Laure Bonin | | |
| Employment | Emmanuelle Barbara | | |
| Employment | Fabienne Haas | | |
| Employment | Philippe Durand | | |
| Employment | Marie-Hélène Bensadoun | | |
| Employment | Virginie Devos | | |
| Employment | Eric Manca | | |
| Employment | Catherine Le Manchec | | |
| Employment | Anaïs Qureshi | | |
| Technologies, intellectual property, media | Mahasti Razavi | | |
| Technologies, intellectual property, media | Florence Chafiol | | |
| Technologies, intellectual property, media | Grégoire Desrousseaux | | |
| Technologies, intellectual property, media | François Pochart | | |
| Technologies, intellectual property, media | Alexandra Berg-Moussa | | |
| Technologies, intellectual property, media | Basile Ader | | |
| Litigation, arbitration and white-collar crime | Marie Danis | | |
| Litigation, arbitration and white-collar crime | Benjamin van Gaver | | |
| Litigation, arbitration and white-collar crime | Bernard Cazeneuve | | |
| Litigation, arbitration and white-collar crime | Basile Ader | | |
| Litigation, arbitration and white-collar crime | Astrid Mignon Colombet | | |
| Public, regulatory and environment | Vincent Brenot | | |
| Public, regulatory and environment | Emmanuelle Mignon | | |
| Real estate and construction | Guillaume Aubatier | | |
| Tax | Xavier Rohmer | | |
| Tax | Philippe Lorentz | | |
| Competition, distribution and consumer | Alexandra Berg-Moussa | | |
| Competition, distribution and consumer | Renaud Christol | | |
Staff Figures
Number of lawyers : 150 Number of partners : 33
Languages
Albanian Arabic Chinese Czech English French German Italian Korean Persian Polish Portuguese Russian Spanish Turkish Vietnamese
International Capabilities
Since the foundation of our firm, our international culture has enabled us to advise the clients on complex cross-border transactions and disputes.  
Our network of partner firms is a major advantage when working internationally. We have a support of more than 140 firms in 121 different countries, all chosen for their excellence, independence, and leadership on their domestic market. The relationships that we have developed with these "best friend" firms over the years allow us to provide our clients with centralised, organised and proactive services in the jurisdictions where they operate. Apart from this network, August Debouzy's lawyers themselves reflect our international culture. Our team is able to work in 15 different languages.  
Many of our lawyers studied and practiced law abroad, including the United States, and are the members of foreign bars such as Brussels, Berlin, Frankfurt, New York, Madrid, etc. This major strength enables us to support and assist a large number of leading international companies doing business in France. They represent 55% of our clients.  
In 2019, we have also created a German Desk consisting of more than twenty French, German, and English speaking lawyers. 
August Debouzy has recently developed a custom-made offer for its international clients. CustomAd was created for the companies, with offices around the globe. We have a bespoke solution for the cross border legal projects. We offer a unique possibility to choose the best law firms in the jurisdictions of our clients' interest and to have a global overview of the working process through a single platform.  
Furthermore, as an independent law firm, we are flexible when it comes to working with those in other jurisdictions. Therefore, in every country we partner with a law firm known for its excellence in the specific practice area. CustomAD allows our clients to: 
Bring together the law firms of 

their 

choice around the world within a single secure platform

 

Change or add law firms during the project (e.g. if another country takes part in the project) 

 

Follow up 

a

 project through a dedicated lead coordinator and an easier coordination of the working methods

 

Keep track of the progress of the project, through several customizable and scalable modules 

 

Receive a global approach of 

the

 billing fees

 
Diversity
August Debouzy has always been committed to ensuring a balanced representation of men and women. Promotion is based solely on performance and there has never been any salary inequality between men and women in the firm. Remuneration packages consisting of salary and bonuses are based solely on performance and seniority within the firm. We do not publish any details of our employees' remuneration since this is confidential information.
65% of the firm's staff are women and 35% are men, and 14 of the 32 partners are women. Since 2001, the firm's Managing Partner has been a woman. The firm has been a partner of the Women's Forum since it was formed, and actively contributes to its research work. August Debouzy is also signatory of the statement of support for the General Counsel for Diversity & Inclusion. August Debouzy has always paid special attention to the recruitment of people from different cultures and origins. Our lawyers come from all over France, and for some of them, from even further abroad. The fact that so many languages are spoken within our firm is a good example of our commitment in this regard. The firm attaches great importance to the wealth of backgrounds within the firm, whether in terms of training (engineering, business school, etc.) or experience. August Debouzy has always promoted diversity and is proud of its lawyers' different backgrounds, which each contribute to the firm's strength, expertise and energy. Our lawyers come from a broad range of French and international universities, including many who have dual bar admissions and/or other professional experiences, such as in-house counsel, engineers and politicians. The firm also strives to attract lawyers with unusual career paths and experience. We believe that while training and experience in law are a prerequisite, individual talents such as entrepreneurial spirit, managerial qualities and digital skills, to mention just a few, are also essential for a large law firm.
Client Testimonials
CLIENT: Florence Samaran (General counsel continental Europe)
COMPANY/FIRM: Unibail-Rodamco-Westfield
TESTIMONIAL: "I have the great opportunity to work with Vincent Brenot, Partner, and Hélène Billery, counsel in his team, on litigation administrative law.
I particularly value their technical skills, their good knowledge of case courts and their clients business as well as, their open speaking mindset, which enable their clients to have a clear vision of the situation, what is at stake and the risks.
They hold a strong agility to integrate a team and participate actively to the drawing of a strategy and adapt it all along if need be.
Their high commitment and responsiveness in any circumstances is also very remarkable.
Talented and great mindset which lead to an enjoyable and successful relationship."