Firm Profile > August Debouzy > Paris, France
August Debouzy
Offices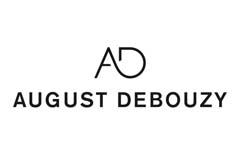 August Debouzy
7 rue de Téhéran
75008 Paris
France
August Debouzy > The Legal 500
Rankings
August Debouzy advises an impressive client base consisting of many of France's leading companies as well as several major multinationals. The practice assists with anti-corruption risk mapping and the setting up of compliance programmes. Lately, it has been advising a high number of clients facing French Anti-Corruption Agency (AFA)'s audits. Clients also increasingly solicit the team to advise on emerging issues such as business ethics, corporate governance and corporate duty of vigilance. Finally, the practice also demonstrates strength in advising on US and UK anti-corruption and bribery compliance systems, including the management of cross-border investigations led by US and UK agencies. The powerful team is co-headed by former Prime Minister Bernard Cazeneuve, Astrid Mignon Colombet and Benjamin van Gaver. Also highly recommended is counsel Olivier Attias.
The practice at August Debouzy, which was launched in the early 2000s, advises clients on data privacy projects, including managing data protection, litigation, audits, and cyber security crisis management. In addition to working with clients' in-house legal team, the group also works closely with other key stakeholders, including IT and security experts and DPOs. A majority of the team's work for both French and international clients is cross-border and highly complex. Practice head Florence Chafiol is an expert litigator in complex data protection proceedings. In January 2020, senior associate Roxane Blanc-Dubois joined from Hogan Lovells International LLP.
August Debouzy advises a prominent client base, made up of many CAC 40 corporations and major French and international companies, including insurance companies. The practice offers full-service support ranging from day-to-day assistance to the most challenging issues. Several large-scale downsizing and site closure projects, each involving several hundred up to a thousand employees, are included in the caseload. The team was also chosen to assist with challenging Covid-19 pandemic-related issues, such as safety conditions, working time and the renegotiation of paid leaves and bonuses. The practice also handles sensitive litigation, such as a high-stakes dispute involving a major digital platform concerning the contract status issues of self-employed workers or disputes involving dismissal procedures of top executives. Social security tax audits are another area of strength. Practice head Emmanuelle Barbara is highly regarded. Other key figures in the team include: Fabienne Haas, Marie-Hélène Bensadoun, Virginie Devos, Eric Manca, Catherine Le Manchec, Anaïs Qureshi , Philippe Durand, counsel Diane Reboursier and Isabelle Hadoux-Vallier and senior associate Boris Léone-Robin, the latter two specialising in remuneration, compensation and benefits issues.
The team at August Debouzy represents a range of leading IT providers, including Microsoft, and is active on significant TMT projects from launching digital commerce platforms to conducting data privacy audits. Other areas of expertise include working on regulatory compliance programs, cyber security issues and outsourcing matters. Litigation is handled in-house, with the team being instructed on several privacy disputes before both civil and criminal courts. New York and Paris-qualified IT specialist Mahasti Razavi, who is rated for providing 'workable solutions', leads the practice alongside Florence Chafiol and Alexandra Berg-Moussa. Up-and-coming counsel Anne-Sophie Lampe is a name to note for IP and IT litigation. Nicolas Quoy and Charles Bouffier are also highly regarded.
The copyright practice at August Debouzy has a distinctly European outlook, with a focus on matters at the intersection of copyright and digitalisation. The team's technology expertise shows in its work on rights management in the context of an evolving technological framework, including assistance with issues regarding blockchain and data privacy issues. Its sector focus on the software and media segments therefore comes naturally, but the practice's scope also includes other areas, for example the arts. Additionally, the team is well versed in providing IP support in corporate transactions, both to the firm's own transactional experts and to other firms in need of IP expertise. The practice heads are Mahasti Razavi and Basile Ader, with counsel Amélie Tripet providing key support. Counsel Véronique Dahan joined Joffe & Associés in November 2020.
At August Debouzy, practice heads Grégoire Desrousseaux and François Pochart lead a deep bench of patent specialists, including both lawyers and patent attorneys, which allows for a particularly broad sector scope. Clients from the medical device, chemicals, energy, telecoms and agri-food sectors rely on the team with particular frequency, both for advisory work and disputes. The group is well versed in transactional work and licensing matters, including the transfer of technology and know-how, and holds its own in cross-border litigation, with particularly strong experience in coordinating multi-jurisdictional disputes in the pharmaceutical and telecom sectors. Leveraging its full-service positioning, the practice is able to draw on colleagues from other departments for optimal case staffing, with the competition teams a key asset for matters involving FRAND issues. Counsel Lionel Martin is dual-qualified as both a lawyer and a European patent attorney.
With 'a perfect knowledge of press law', August Debouzy is retained by key players in the sector including Le Parisien, Radio France and RT France. Well-known for its strong contentious capabilities, the team is active in a wide range of press law proceedings covering defamation, image rights, libel and privacy cases. The firm also represents private individuals in these matters, both before criminal and civil courts. Litigator Basile Ader is the key contact; as well as being vice-president of the Paris bar, he is also the managing editor of Légipresse and Legicom. Ader is assisted by counsel Amélie Tripet who provides advisory and litigation services on press, libel and publishing matters.
Representing leading pharmaceutical companies and clients specialised in medical devices, August Debouzy is highly regarded for its expertise in pharmaceutical patent litigation before the domestic and European courts. Joint practice head François Pochart, who is described as 'very knowledgeable, confident and experienced', leads on these matters alongside co-head Grégoire Desrousseaux. A further area of expertise for the team is assisting insurers of medical device manufacturers which are the subject of product liability proceedings. Co-head Alexandra Cohen-Jonathan is the key contact for these cases.
The 'pragmatic and reactive' luxury goods practice at August Debouzy assists several leading luxury fashion brands with a variety of IP and IT issues. The firm seamlessly combines different practice areas, for example when it pooled its distribution law, data and digital/IT law teams to advise a leading cosmetics company on the creation of a distribution network and digital commerce platform. The 'business-oriented' Alexandra Berg-Moussa is a key contact for IT-related matters. Managing partner Mahasti Razavi and Florence Chafiol are recommended in the tech space, and between them have a strong track record of advising luxury brands on digital transformation issues. Counsel Véronique Dahan joined Joffe & Associés in November 2020.
At August Debouzy, Alexandra Cohen-Jonathan and her team focus on high-stakes litigation, mass litigation, class action and serial dispute matters, as well as product liability disputes in addition to advisory work regarding insurance documentation and policies. The team's cross-practice strength comes particularly to the forefront when advising on matters at the intersection of insurance, IP, IT, employment and finance law as well as in the increasing number of instructions from the firm's corporate clients regarding their insurance products, especially their compliance with the insurance product distribution regulations. The independent firm's insurance practice consists primarily of multi-jurisdictional matters, with a strong domestic caseload completing the workload. Cohen-Jonathan's expertise is also sought after by French legal think tank Club des juristes, for example on the subject of self-driving cars or artificial intelligence in the healthcare sector. Flore Poloni joined Signature Litigation AARPI in September 2020.
Uniting a 'variety of competences', August Debouzy is regularly retained on large sponsorship mandates for high-profile brands such as Nike. Its track record in sports financing includes significant acquisitions, contract negotiations and restructurings, with the team recently leading on Valenciennes FC's reorganisation following its relegation to the second division. Drawing on the firm's well-established IP and TMT groups, the department has a strong sports media offering, with highlights including bringing an image rights dispute for a leading French newspaper. Distribution and consumer law expert Alexandra Berg-Moussa and litigator Basile Ader jointly lead the practice.
August Debouzy's team covers a broad array of issues: regulatory matters, public contracts and procurement, public domain, urban law, and litigation are all dealt with. The firm assists a wide range of big corporations, notably several blue-chip and start-up IT companies, notably with complex French, EU and international data law issues. Recently, the team has been particularly solicited for strategic assistance in relation to Covid-19 restrictions in France. Vincent Brenot and Emmanuelle Mignon co-head the practice, which also includes counsel Hélène Billery.
Signature Litigation AARPI is the market's go-to-firm for domestic and cross-border product liability cases. The firm handles a large and prominent caseload for leading industrial companies, including top cases in the aviation, automobile and electronics sectors, and recently a sensitive case concerning nuclear equipments. The team is also highly regarded for its know-how in defending companies against toxic tort claims and deals with a high amount of claims brought by employees regarding asbestos and other chemical substances  In addition, the team also acts in a wide range of other disputes, including commercial litigation and financial product- related cases. Thomas Rouhette and Sylvie Gallage-Alwis co-head the practice. The arrival of the very promising Flore Poloni, who joined in Summer 2020 as partner from August Debouzy where she was a counsel, strengthened the team.
August Debouzy manages a substantial and varied caseload and acts primarily for leading French corporations, banks and financial institutions, often in unfair competition and breach of contract disputes against key competitors. The group increasingly receives instructions to manage high-stakes financial disputes, post-M&A disputes, shareholder conflicts and CEO revocation disputes, with a particularly strong caseload in the energy and investment fund sectors. Practice co-heads Marie Danis and Benjamin van Gaver and counsel Marie Valentini are the key practitioners. Former counsel Flore Poloni joined Signature Litigation AARPI as partner in the Summer 2020.
August Debouzy handles a consistently growing corruption and money laundering-related caseload. The firm is regularly involved in cross-border corruption cases involving French and foreign judicial authorities or regulators and offers first-hand experience in handling US OFAC requests and in assisting clients with French and US settlement agreements with various authorities. The firm also defends major companies or their top executives in a range of other criminal corporate and fraud investigations and trials. Lately, the firm has also been appointed to act on matters directly linked to the Covid-19 pandemic; such as assisting retirement homes and nursing homes with investigations on involuntary manslaughter grounds. Astrid Mignon Colombet, who arrived in December 2019 from Soulez Larivière Avocats, is particularly recommended, as is Benjamin van Gaver. They both co-head the practice alongside Basile Ader. Marie Danis and counsel Olivier Attias also contribute.
August Debouzy's Laurent Cotret is handling a growing prominent caseload, spanning various industries. He is mainly appointed by debtors to handle debt restructuring, insolvency and distressed M&A work. Recently, he has been playing a key role in several headline debt restructuring and safeguard proceedings cases, such as the XL Airways. He also handled a major case in the hospitality sector.
August Debouzy offers a comprehensive trade mark and design practice, ranging from litigation, prosecution and portfolio management work though to transactional assistance such as audits and due diligence. Indeed, other firms frequently rely on the team for the IP aspects of major international transactions, while the group's experience in customs litigation is a strong complement to the practice offering. The team co-led by Grégoire Desrousseaux and counsel Véronique Dahan also includes several members with extensive in-house experience. With fashion, retail and IT particularly prominent in the caseload, the team is also active in areas including food and beverages, automotive manufacture, entertainment and consumer goods.
The Dentons team is particularly well suited to multi-jurisdictional disputes. Former Clifford Chance counsel Loïc Lemercier took over as practice head from David Masson, who left for an in-house position at the end of February 2021, and is now the key name in the practice alongside senior counsel Isabelle Leroux, a seasoned trade mark expert and litigator. The duo's sector range includes the life sciences, pharmaceuticals, automotive, fashion, electronics and publishing sectors, with the client list consisting of major French and international companies, but also of small companies and inventors. As the firm has grown its European capabilities since 2018, the Paris practice has gained greater cross-border clout across the continent while also offering strong teams based in Asia, the Americas and Australia. Given the wide geographical range of the teams and the matters they cover, Dentons Direct, the firm's online 24/7 collaborative platform is a useful tool for clients to keep track of their matters.
Able to pull together cross-disciplinary teams from the firm's employment, public law, competition and tax teams, French firm August Debouzy's corporate practice is a player in the mid-cap market segment. Recognised for its sectorial expertise across aeronautics, defence, telecoms and infrastructure, the team undertakes both domestic and cross-border transactions.. Valéry Denoix de Saint Marc is a key name for the latter kind of deals, having helped launch the German desk in 2019. Gilles August, Julien Aucomte, Julien Wagmann, Jérôme Brosset and Pierre Descheemaeker are all key contacts.
August Debouzy's practice advises a loyal client base, made up of leading French companies, international companies, investment funds and start-ups. The team is able to handle a broad range of matters, spanning transactional issues and a substantial amount of stand-alone work, encompassing tax restructuring, transfer pricing, tax audits and regularisation matters. The practice is notably assisting a major corporation with challenging tax regularisation issues in the context of a landmark corruption case. Xavier Rohmer and Philippe Lorentz are in charge.
August Debouzy
August Debouzy >
Firm Profile
The firm: 
For 25 years, our law firm has been driven by an entrepreneurial passion, offering our clients much more than just legal services. Our 150 lawyers take an active interest in your business, supporting you day-to-day in connection with key decisions. We can help you develop, manage your staff, innovate, add value to your assets, establish partnerships, resolve disputes, comply with your obligations and successfully position yourself in your markets. In a rapidly changing world, you can rely on us to act with the highest professional standards, enthusiasm and agility. Together, we will devise solutions that will help you anticipate, succeed and stay ahead.
With international experience of over 25 years, August Debouzy has the resources to co-ordinate any worldwide project and resolve international disputes. The firm assists its clientele throughout the world through its extensive international referral network, as well as its lawyers with foreign Bar admissions. August Debouzy works with an international alliance of best friends with over 140 law firms located in 121 countries.
August Debouzy, a French brand at your side throughout the world.
Areas of work: 
Corporate – M&A
Private equity
Restructuring operations
Financing
Projects & Infrastructures
Tax law
IT & Data
Patents
Intellectual property, Media & Art
Competition & Distribution law
Commercial & International agreements
Employment law & Social security law
Business litigation
Public law & Public procurement law
Environmental law
European law
Wealth & Asset management
Main Contacts
| Department | Name | Email | Telephone |
| --- | --- | --- | --- |
| Corporate | Gilles August | | |
| Corporate | Valéry Denoix de Saint Marc | | |
| Corporate | Pierre Descheemaeker | | |
| Corporate | Julien Aucomte | | |
| Corporate | Laurent Cotret | | |
| Corporate | Julien Wagmann | | |
| Corporate | Jérôme Brosset | | |
| Corporate | Leïla Hubeaut | | |
| Banking and Finance | Laure Bonin | | |
| Employment | Emmanuelle Barbara | | |
| Employment | Fabienne Haas | | |
| Employment | Philippe Durand | | |
| Employment | Marie-Hélène Bensadoun | | |
| Employment | Virginie Devos | | |
| Employment | Eric Manca | | |
| Employment | Catherine Le Manchec | | |
| Employment | Anaïs Qureshi | | |
| Technologies, intellectual property, media | Mahasti Razavi | | |
| Technologies, intellectual property, media | Florence Chafiol | | |
| Technologies, intellectual property, media | Grégoire Desrousseaux | | |
| Technologies, intellectual property, media | François Pochart | | |
| Technologies, intellectual property, media | Alexandra Berg-Moussa | | |
| Technologies, intellectual property, media | Basile Ader | | |
| Litigation, arbitration and white-collar crime | Marie Danis | | |
| Litigation, arbitration and white-collar crime | Benjamin van Gaver | | |
| Litigation, arbitration and white-collar crime | Bernard Cazeneuve | | |
| Litigation, arbitration and white-collar crime | Basile Ader | | |
| Litigation, arbitration and white-collar crime | Astrid Mignon Colombet | | |
| Public, regulatory and environment | Vincent Brenot | | |
| Public, regulatory and environment | Emmanuelle Mignon | | |
| Tax | Xavier Rohmer | | |
| Tax | Philippe Lorentz | | |
| Competition, distribution and consumer | Mahasti Razavi | | |
| Competition, distribution and consumer | Florence Chafiol | | |
| Competition, distribution and consumer | Alexandra Berg-Moussa | | |
| Competition, distribution and consumer | Renaud Christol | | |
Staff Figures
Number of lawyers : 150 Number of partners : 32
Languages
Arabic Chinese English French German Italian Persian Portuguese Russian Spanish Czech Polish Vietnamese Georgian Turkish
International Capabilities
Since the foundation of our firm, our international culture has enabled us to advise the clients on complex cross-border transactions and disputes.  
Our network of partner firms is a major advantage when working internationally. We have a support of more than 140 firms in 121 different countries, all chosen for their excellence, independence, and leadership on their domestic market. The relationships that we have developed with these "best friend" firms over the years allow us to provide our clients with centralised, organised and proactive services in the jurisdictions where they operate. Apart from this network, August Debouzy's lawyers themselves reflect our international culture. Our team is able to work in 15 different languages.  
Many of our lawyers studied and practiced law abroad, including the United States, and are the members of foreign bars such as Brussels, Berlin, Frankfurt, New York, Madrid, etc. This major strength enables us to support and assist a large number of leading international companies doing business in France. They represent 55% of our clients.  
In 2019, we have also created a German Desk consisting of more than twenty French, German, and English speaking lawyers. 
August Debouzy has recently developed a custom-made offer for its international clients. CustomAd was created for the companies, with offices around the globe. We have a bespoke solution for the cross border legal projects. We offer a unique possibility to choose the best law firms in the jurisdictions of our clients' interest and to have a global overview of the working process through a single platform.  
Furthermore, as an independent law firm, we are flexible when it comes to working with those in other jurisdictions. Therefore, in every country we partner with a law firm known for its excellence in the specific practice area. CustomAD allows our clients to: 
Bring together the law firms of 

their 

choice around the world within a single secure platform

 

Change or add law firms during the project (e.g. if another country takes part in the project) 

 

Follow up 

a

 project through a dedicated lead coordinator and an easier coordination of the working methods

 

Keep track of the progress of the project, through several customizable and scalable modules 

 

Receive a global approach of 

the

 billing fees

 
Diversity
August Debouzy has always been committed to ensuring a balanced representation of men and women. Promotion is based solely on performance and there has never been any salary inequality between men and women in the firm. Remuneration packages consisting of salary and bonuses are based solely on performance and seniority within the firm. We do not publish any details of our employees' remuneration since this is confidential information.
65% of the firm's staff are women and 35% are men, and 14 of the 32 partners are women. Since 2001, the firm's Managing Partner has been a woman. The firm has been a partner of the Women's Forum since it was formed, and actively contributes to its research work. August Debouzy is also signatory of the statement of support for the General Counsel for Diversity & Inclusion. August Debouzy has always paid special attention to the recruitment of people from different cultures and origins. Our lawyers come from all over France, and for some of them, from even further abroad. The fact that so many languages are spoken within our firm is a good example of our commitment in this regard. The firm attaches great importance to the wealth of backgrounds within the firm, whether in terms of training (engineering, business school, etc.) or experience. August Debouzy has always promoted diversity and is proud of its lawyers' different backgrounds, which each contribute to the firm's strength, expertise and energy. Our lawyers come from a broad range of French and international universities, including many who have dual bar admissions and/or other professional experiences, such as in-house counsel, engineers and politicians. The firm also strives to attract lawyers with unusual career paths and experience. We believe that while training and experience in law are a prerequisite, individual talents such as entrepreneurial spirit, managerial qualities and digital skills, to mention just a few, are also essential for a large law firm.
Client Testimonials
CLIENT: Florence Samaran (General counsel continental Europe)
COMPANY/FIRM: Unibail-Rodamco-Westfield
TESTIMONIAL: "I have the great opportunity to work with Vincent Brenot, Partner, and Hélène Billery, counsel in his team, on litigation administrative law.
I particularly value their technical skills, their good knowledge of case courts and their clients business as well as, their open speaking mindset, which enable their clients to have a clear vision of the situation, what is at stake and the risks.
They hold a strong agility to integrate a team and participate actively to the drawing of a strategy and adapt it all along if need be.
Their high commitment and responsiveness in any circumstances is also very remarkable.
Talented and great mindset which lead to an enjoyable and successful relationship."