Spire Solicitors LLP > Norwich, England > Firm Profile
Spire Solicitors LLP
Offices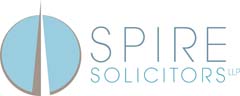 Spire Solicitors LLP
HOLLAND COURT, THE CLOSE
NORWICH
NR1 4DY
England
Spire Solicitors LLP > The Legal 500
Rankings
At Spire Solicitors LLP in Norwich, social housing is a core practice area and the firm frequently acts for prominent housing associations and numerous local authorities on a diverse range of issues, among them land sales, right to buy matters, shared ownership, development agreements and planning matters. Estelle Corner is the lead partner and has extensive experience commercial real estate, investment property and funds. In 2020, her team advised on property transactions that will deliver more than 400 affordable and market homes in the East of England.
Work highlights
Advised a housing association on acquisition of land and funding and nomination agreement for development of a 58-home extra care facility.
Handeled multiple instructions from one housing association for 140+ shared ownership first trance disposals.
Advised a housing association and its development arm in relation to three complex land-led multi-party contracts which will ultimately deliver over 170 affordable homes.
Spire Solicitors LLP has one of the largest private client practices in Norfolk and its team is well-versed in wills, probate, LPAs, NHS continuing care and Court of Protection matters, as well as trust administration and tax planning. Practice head Ejike Ndaji is based in Wymondham, but the Norwich office has a deep bench that includes the vastly experienced Alisdair Liddle, whose expertise includes undertaking work for the elderly and for clients in the agricultural sector. 'Empathetic and practical' senior associate Teresa Callender provides 'very clear and sound advice on a timely basis'.
Other key lawyers:
Testimonials
'I primarily dealt with Teresa Callender on my late mother's estate. I found the team very responsive and well co-ordinated with everything dealt with very efficiently.'
'The level of engagement throughout the process was just right and I found Spire Solicitors to be both quietly competent and pleasant to deal with.'
'The solicitor we instructed was very professional and down to earth and explained things clearly to understand.'
'Teresa Callender acted for us. She was very professional, easy to contact and explained things to us in an easy way we could understand. We could not ask for a better solicitor.'
Work highlights
Dealing with an estate where there was a large property portfolio of over £10m in value.
Dealing with an estate where there are both Lithuanian and Estonian beneficiaries, the value of which is in excess of £2m.
Spire Solicitors LLP has an extensive office network across Norfolk with its Norwich office acting as the main hub of its real estate practice, frequently advising on commercial, residential and mixed-use developments, as well as handling a range of transactions for clients in the social housing sector. Protima Sikdar-Wood is the lead partner and is 'always ready to assist with her wealth of knowledge'. Tim Chiverton has more than 30 years' experience in real estate work and provides an 'outstanding service', according to clients.
Other key lawyers:
Testimonials
'I deal primarily with Protima Sikdar-Wood at the Spire Norwich Office. She is always ready to assist with her wealth of knowledge of the commercial market and happy to discuss any aspects with my clients or myself.'
'Protima Sikdar-Wood is easy to deal with, efficient and knowledgeable.'
'In this category I use Tim Chiverton. He gives outstanding service and has a knowledge of the commercial property part of my business that I find reassuring and supportive.'
Spire Solicitors LLP is praised for its 'speed and consistent delivery on commitments, and its pragmatic approach'. Experienced corporate finance partner Matthew Downing leads the practice and is 'very commercial, offering clear and concise advice that is easy to understand'. Roger Margand has more than 20 years' experience in healthcare, education and corporate governance matters. The firm has a network of offices across Norfolk but the bulk of the practice is based in Norwich. It advises on corporate finance and commercial contract matters for numerous owner-managed businesses.
Testimonials
'Spires Solicitors continued professionalism and support of our organisation is first-rate. I have always found them proactive, communicative and very much focused on our needs.'
'I have worked with Roger Margand for many years and always find his work ethic and professionalism first rate. That is also clearly reflected in other members of his team.'
'Speed and consistent delivery on commitments. Pragmatic approach.'
'Shout out to James Hopgood and Roger Margand. Both are very pragmatic and responsive business partners for us to have. Deadlines are always met and there is never a sign of frustration from either of them.'
'Roger Margand is very knowledgeable in the education field. He also understands the relationship between trust schools and the local authority.'
'I know that I can easily get hold of the people I want to speak to, and that my queries/instructions will be dealt with in a timely and efficient manner. Individuals take responsibility for the work, and one is not passed off onto junior members. The individuals I deal with do communicate internally which has resulted in Spire understanding our business. This reflects in the quality of the advice provided. This is not always the case with other firms.'
'Matthew Downing clearly understands our business. This makes it easier when issuing instructions and reflects in the tailored advice received. Matt is very commercial and offers clear and concise advice that is easy to understand. One gets the impression that Matt clearly wants to help the organisation I work for, rather than just make money.'
'Roger Margand is a great personal friend – he has a great ability to offer me independent advice. He can split the personal and the corporate very well and I am pleased to have him advise me when I need it.'
Key clients
Flagship Housing Group
Centurion Safety Products Ltd
Lucas Fettes & Partners (Financial Services) Ltd
One Broker Limited
Heritage Legal and Financial Limited
Work highlights
Advised a business owner on the £3m sale of the entire issued share capital of a company in a management buyout.
Advising a corporate client on various acquisitions and the lending arrangements to support the transactions, with an approximate combined value of £4m.
Advised Centurion Safety Products Ltd, an established UK manufacturer with over 140 years history, on a number of contractual arrangements relating to its supply chain and customer contracts, both nationally and internationally, including relationships in the UK, Sweden, Taiwan and the US.
Spire Solicitors LLP has seven offices throughout Norfolk, through which it provides a growing array of employment law services. Senior associate Lucy Churchill in Norwich is the lead lawyer and she has notable experience advising large employers on non-contentious matters including severances and settlement agreements, contracts and policies, business reorganisations and collective redundancy programmes. The firm also has substantial experience in Employment Tribunal litigation, including unfair dismissal and whistleblowing claims.
Testimonials
'Our direct point of contact is Lucy Churchill who is incredibly responsive and supportive. Always enormously helpful and provides superb professional advice very quickly and understands the pressure and importance of a rapid response.'
'Lucy Churchill is wonderfully professional, demonstrates immense empathy and understands the economic challenges our industry operates within and consequently has our full confidence. Personally, Lucy is utterly charming, engaging and has an inquisitive and agile mind. She thinks laterally and is a genuine problem solver. I would and do thoroughly recommend Lucy Churchill, she is a force multiplier and we are fortunate to have her advice and counsel.'
'The team were both professional and friendly, at the same time as being super-efficient and on the ball from the outset. I instantly felt confident in that I had selected the right team to support me at what was an extremely stressful and emotional time for me. The speed at which the team responded to my initial query, to the first phone consultation and their ongoing support throughout my case, gave me absolute faith that I would get the support I needed and when I needed it.'
'Lucy Churchill was fantastic from the start. She really put me at ease and explained everything in a way that was easily understandable for me, all be it ensuring I had the detail to make informed opinions and decisions. She pointed me to additional sources of information that were extremely helpful to me, as the information was not always easily at hand or easy to find. Lucy ran what I considered to be a very efficient and professional process, whilst remaining friendly – I always felt I had someone on myself side, watching my back.'
Key clients
Food for Thought Solutions t/a Toolbox Group
Flagship Housing Group
Wrights of Brettenham
Dardan Security
Fishmongers' Company
Signify Commercial UK Limited
Work highlights
Continuing to advise a social housing group on employment tribunal claims, including unfair dismissal and discrimination issues.
Advising retail technology company on the employment law implications of engaging consultants in various jurisdictions including Poland, France, Sweden, Spain and South Africa.
Advising a world leading design and technology business on the employment law implications arising from a post-acquisition integration process.
Spire Solicitors LLP has recently seen its flow of agricultural property work grow. Carl Heywood in Attleborough leads the practice, which brings together private client and property expertise to advise clients on probate and estate planning issues, disputes, succession planning claims, partnerships and the buying and selling of agricultural land. The firm also advises on renewable energy projects and environmental issues. Heywood is supported by private client specialist Alisdair Liddle and property litigator Jane Liddle.
Other key lawyers:
Testimonials
'Always willing to help, go that extra mile to solve any issues.'
'Friendly and helpful team.'
The family law practice at Spire Solicitors LLP delivers advice through seven offices in Norfolk, giving it a strong base of local clients, which it assists with divorces, pre-nuptial agreements, financial provisions, childcare matters and injunctions. Sarb Gosal, who is an accredited member of Resolution who works across the Dereham, Wymondham and Watton offices, and child care law specialist Richard Bevan in Norwich are the lead partners. Collaboratively trained partner Amanda Maruca, who works in both Norwich and Aylsham, is an advanced member of the Law Society Family Panel and a member of the Good Divorce Group.
Practice head(s):
Sarb Gosal; Richard Bevan
Other key lawyers:
Work highlights
Represented the wife in divorce proceedings in which both maintenance and pension claims involved an overseas military pension scheme.
Securing a prenuptial agreement for a wife to protect a multi million pound family business and inherited assets.
Negotiating a financial settlement for a wife in divorce proceedings to secure a significant Pension Sharing Order to allow the husband, who suffered from ill-health and could no longer work, to remain in the family home.
Spire Solicitors LLP has roots in East Anglia that date back more than 250 years, and it has a deep private client practice that spans its seven offices in Norfolk. Although the bulk of the practice is in Norwich, practice head Ejike Ndaji is based in Wymondham and he provides 'very clear advice and is always commercial in his approach'. Emma Trick in Diss and Rebecca Johnstone in Attleborough are highly regarded for their work on wills, trusts and probate matters.
Testimonials
'The advice and support has been consistent and conveys a spirit of working in partnership to resolve a number of matters in order to settle the estate.'
'I have exclusively dealt with Josh Dunstone. His approach has been one of partnership and support. He has been consultative and compassionate and I would consider that his style and manner are his particular strengths that merit emphasising here.'
'Ejike provided very clear advice to explain an area of law that I was unfamiliar with. Ejike provided his advice in a clear and concise format, and was more than happy to make time to deal with my endless questions. Ejike was always commercial in his approach and provided potential solutions that I had not considered. I had full confidence in his abilities.'
'I have always found them to provide an excellent service keeping me informed at all stages as to how work is progressing.'
'I have used the services of several of the partners and employees of Spire and they have always been very capable and efficient.'
'I found Josh Dunstone to be excellent with regards to the advice he gave me and the way he presented himself, and the fact he was able to explain things in simple terms.'
Work highlights
Advising clients on estate planning, most recently for a client with assets in excess of £5m.
Dealing with medium-sized and high-net-worth estate administrations, including those involving farming partnerships, most recently in excess of £1.2m.
Acted on the administration of a complex estate, valued at £5.6m.
Spire Solicitors LLP is a long-established Norfolk firm that has 'a friendly and helpful team that is always willing to help and goes that extra mile to solve any issues'. The real estate practice is led from Norwich but newly promoted Howard Bailey in Attleborough, who is an experienced commercial property partner with knowledge of landlord and tenant matters, property sales, secured lending work and property developments.
Other key lawyers:
Testimonials
'A friendly and helpful team that is always willing to help and goes that extra mile to solve any issues.'
'I have have been represented by Spires solicitors for over 2 years on a planning issue. I previously dealt with another firm with this matter. Always available for discussion and very pleasant and efficient.'
'Howard Bailey was introduced to me by a friend and I was never disappointed with his work. He is always extremely helpful, very clear with his explanations and incredibly efficient with his response to any problems. I cannot recommend him more highly.'
'I have worked with a number of solicitors in the past but Spire have been our single property solicitors for some time now. There are many reasons for this not least that they are extremely efficient and knowledgeable in our operating area and will often assume responsibility for overcoming a problem or drafting documents to avoid delays or unnecessary work. Spire have assisted us as a client across many aspects of our business and their in-house expertise allows each team to work in harmony with one another making a seamless service throughout.'
'We use Spire due to the depth and breadth of knowledge about our sector (social housing). They took working from home in their stride, and embrace all methods of technology and information sharing which makes this easy yet secure.'
'Client Care. Interest in seeing us succeed. Easy access. Prepared to go that little bit further to ensure the deal is done on time and in clients best interest.'
'We have been working with Howard Bailey for 3+ years. He is outstanding. Great listener. A real asset to our business together with his team of associates so much so that we feel he is a member of our team.'
Work highlights
Dealing with the sale of land for the development of 380 dwellings.
Acting for an international business acquiring a lease of a new production facility at an annual rent of £80,000.
Acting for a PR company acquiring a lease of a new office in London at an annual rent of £30,000 per annum.
Spire Solicitors LLP >
Firm Profile
Spire Solicitors LLP is one of the largest legal firms in the region. With head office in the heart of Norwich city centre, the firm also boasts an unrivalled regional presence across the county, with offices in market towns throughout Norfolk including Attleborough, Aylsham, Dereham, Diss, Watton and Wymondham.
The firm: Spire Solicitors LLP was established in 2013, following the merger of three of Norfolk's most established law firms-Greenland Houchen Pomeroy Solicitors (GHP), Hood Vores & Allwood Solicitors (HVA) and Overbury Steward & Eaton Solicitors (Overburys).
The firm offers a comprehensive range of legal advice across practice areas, including commercial, dispute resolution, employment law, family law, residential conveyancing and wills, tax and probate. The firm also has a very strong reputation for the provision of social housing property work and housing management work. It is renowned as a leading supplier of social housing legal services in East Anglia and acts for a large number of housing associations both locally and on a national scale.
Spire Solicitors LLP has had roots in the East Anglian farming community for over 150 years and it is able to offer considerable experience in agricultural legal matters. The firm can help with all the legal issues involved in the buying and selling of farmland and other related matters, as well as with all the commercial aspects of clients farming activities.
Spire Solicitors maintains a client and staff-focused culture, its dedicated team of qualified partners, solicitors, legal executives and paralegals work hand-in-hand with clients to deliver a friendly and personal service that is tailored to meet their needs.
Over the next few years, the firm seeks to continue its investment in senior staff and the development of its culture. Since the merger it has seen expansion in all the main areas of practice, with new partners welcomed to the social housing team and the company and commercial department, and a new build team set up in the property department.
Types of work undertaken: Individuals: Spire Solicitors LLP prides itself on offering a sympathetic and constructive approach to clients, working hand-in-hand to focus on individual needs. Services provided include commercial, dispute resolution, employment law, family law, residential conveyancing, and wills, tax and probate.
Businesses: The team of highly qualified solicitors at Spire Solicitors LLP boasts expertise across the full sector of business legal services for commercial clients, and has experience of working closely with businesses of all sizes, from start-ups to large national corporations. The services provided include agricultural property, charities and social enterprise, commercial property, corporate and commercial law, debt collection, employment services, residential property possession, and social housing.
Other offices: Attleborough, Aylsham, Dereham, Diss, Watton, Wymondham.
Main Contacts
| Department | Name | Email | Telephone |
| --- | --- | --- | --- |
| Managing Partner | James Knight | | |
| Residential Property | Sharron Tennant | | |
| Social Housing | Estelle Corner | | |
| Private Client | Alisdair Liddle | | |
| Corporate and Commercial | Roger Margand | | |
| Family and Childcare | Sarb Gosal | | |
| Agriculture | Carl Heywood | | |
| Commercial Property | Protima Sikdar-Wood | | |
Staff Figures
Number of UK partners : 20 Number of other UK fee-earners : 37