Szabó Kelemen & Partners Andersen Attorneys > Budapest, Hungary > Firm Profile
Szabó Kelemen & Partners Andersen Attorneys
Offices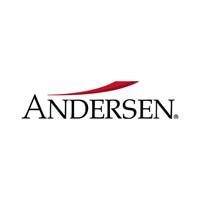 Szabó Kelemen & Partners Andersen Attorneys
Mészáros utca 58/A
H-1016 Budapest
Hungary
Szabó Kelemen & Partners Andersen Attorneys > The Legal 500
Rankings
At
Szabó Kelemen & Partners Andersen Attorneys
,
Péter Vincze
continues to be highly active in banking transactions, routinely representing clients in their most significant borrowings, and also advising financial institutions on regulatory issues and restructurings. He also assists clients with the acquisition of banks and financial institutions, as well as loan portfolio transfers.
Tamás Kárpáthegyi
and
Zoltán Módos
 are recommended for project finance, syndicated lending and refinancing advice.
Other key lawyers:
Testimonials
'The colleagues of the firm provide excellent service on niche and novel banking legal issues. The collaboration is also first class from their side. The billing for the legal services is fair and accurate.'
'Peter Vincze provide very efficient and always timely service, exactly what a financial institution may require.'
Key clients
Hungarian subsidiary of CTP
Takarékbank Zrt.
MTB Zrt.
Work highlights
Advising Takarék Jelzálogbank Nyrt, as the buyer, on transfer of performing loan portfolios from a financial institutions under liquidation, through a public sale process.
Szabó Kelemen & Partners Andersen Attorneys
 is notably active in agri-business and real estate-driven M&A.
László András Kelemen
receives frequent referrals from foreign firms and is a reputable Hungarian counsel on matters concerning the establishment and operation of Hungarian companies and business centres, as well as acting for local vendors and purchasers on acquisitions.
Tamás Szabó
 is also noted for his strong M&A practice, and is the lead partner for takeovers and restructurings.
Practice head(s):
Tamás Szabó; László András Kelemen
Testimonials
'They can have solution for all cases. Can provide help in all legal areas. They are in partnership with a tax advisory firm, so they can provide complex services where both legal and tax aspects should be considered.'
Key clients
VITERRA HUNGARY
CTP Group companies
László Kelemen
leads the practice at
Szabó Kelemen & Partners Andersen Attorneys
, which is a reputable name for all areas of Hungarian and EU competition law. It has a strong following among clients such as commodity traders, logistics service providers, building societies, insurance companies and manufacturers.
Balázs Dominek
and
Áron Somogyi
also play pivotal roles in the team.
Commercial litigation and arbitration continue to be strong areas of activity for
Szabó Kelemen & Partners Andersen Attorneys
' group, which is led by
László Kelemen
, and includes 
Laura Vágó
and
András Komáromi
. Drivers of work include competition and tax disputes, as well as contentious matters arising from the energy, gaming, construction and manufacturing sectors.
Other key lawyers:
Testimonials
'Customer focus and reliability are areas of strength – we felt like we were getting a really good service.'
Szabó Kelemen & Partners Andersen Attorneys
 largely operates within the manufacturing, agriculture, energy, retail and financial services sectors. The main contact is 
Szilvia Fehérvári
, who handles standard employment contracts, internal policies, terminations, data compliance and litigation.
Szabó Kelemen & Partners Andersen Attorneys
 acts for energy traders and multinational and mid-sized industry players on entry into the Hungarian energy and infrastructure market. It also advises on cross-border greenfield investments, acquisitions, licensing and contractual issues. Corporate partner
Péter Vincze
,
Balázs Dominek
and
Szilvia Fehérvári
focus on project financing and day-to-day commercial operational support for electricity and gas traders respectively.
Practice head(s):
Péter Vincze; Szilvia Fehérvári; Balázs Dominek
Szabó Kelemen & Partners Andersen Attorneys
' team is led by 
Tamás Szabó
, and includes 
Domonkos Kiss
and
Levente Kálmán
. It is experienced in property sales and acquisitions, greenfield and mixed-use land development and commercial property litigation. Szabó stands out for his experience of working with properties listed on the National Office of Cultural Heritage (KÖH) and public tender procedures. Kiss focuses on commercial real estate development. Kálmán has a wealth of experience in commercial property acquisitions and development projects.
Other key lawyers:
Key clients
CTP Management Hungary Kft.
MMG Hotels
Office Garden (GRT Group)
Aon
Omega Befektetési Kft. / Casazela Kft.
Work highlights
Advising CTP Management, a Hungarian subsidiary on large-scale greenfield investments involving the construction of logistics and manufacturing facilities, and also on the renting and operation of existing logistics facilities.
Advised an Israeli property development company on purchase, planning, approval procedure in connection with a residential building to be constructed on the plots.
Assisted the Mellow Mood Group with restructuring its financing of 7 hotels (six in Budapest and one in Vienna) by interbank refinancing transaction; representation of the client in a dispute relating to the operation of a Budapest hotel.
Szabó Kelemen & Partners Andersen Attorneys >
Firm Profile
The firm: Szabó Kelemen & Partners Andersen Attorneys is a full-service law firm in the area of business law which can trace its origins back to partners from the Budapest legal department of a global consulting firm in 1996. Between 1996 and 2006 the firm was the Hungarian member/cooperating partner of various international advisory and law firms. In 2014, another law firm specialized and experienced in the areas of banking and finance, joined the practice. At present, more than 30 lawyers attend to our clients' needs.
Our firm is collaborating with Andersen Global Network in Hungary as of January 1, 2019 and is a member thereof since January 1, 2020. Andersen Global is an independent global alliance, that consists of independent tax advisory- and law firms. Founded in 2013 by Andersen Tax LLC in the United States, Andersen Global, through its member firms and collaborating firms, can support clients currently with more than 5,000 professionals in 165 locations in 72 countries.
Accordingly, Andersen in Hungary is a tax and law firm based in Budapest, established in 2020 with the combination of Szabo Kelemen & Partners and OrienTax. Andersen in Hungary serves more than 600 clients from various industries, including energy, pharmaceutical, financial and banking, telecom, IT, media and entertainment and is the fifth largest tax and legal practice in Hungary (after the Big Four).
Our impressive client base consists of multinationals, as well as large and medium-sized Hungarian companies. We advise clients in a wide range of industries, and we aim to provide clients with a full range of legal services and up-to-date solutions of the highest professional standard. Our particular strengths include corporate, commercial and MCA work, banking and finance law, litigation, competition law, real estate as well as providing advice in various industry sectors. The number of practice group members exceeds ten.
Area of recent growth: agri-business and real estate-driven M&A activities. Following the entry into force of the General Data Protection Regulation (GDPR), our firm has established a working group within its corporate practice group to assist Hungarian subsidiaries of well-known international companies during the preparation for the application of the regulation. 
Number of lawyers: 32
Languages: English, German, French, Hungarian
Main areas of practice
Antitrust/competition law
Banking and finance
Capital markets
Corporate and commercial
Dispute resolution
Employment and compensation
Intellectual property
Mergers and acquisitions
Projects
Real estate
Work highlights per practice area
Antitrust/competition:
Advising and representing a leading international aluminium casting company before the HCA in the merger clearance of its acquisition of a regional aluminium extrusion plant.
Advising and representing an international insurance company before the HCA in a merger clearance for an international insurance portfolio acquisition.
Advising and representing a leading book retail company before the HCA in the merger clearance of the acquisition of a large domestic publishing house. 
Banking and finance:
Drafting financing documentation for a major Hungarian TV channel group restructuring as to its financing
Drafting financing documents for a Hungarian Investment Fund with over EUR1bn of managed assets
Drafting several project finance loan documentations for financing renewable energy projects 
Corporate restructuring and insolvency:
Advising the Hungarian Reorganisation Asset Management Plc in connection with the restructuring of loan transactions with 20,000 retail and 4,000 corporate customers.
Providing advice in connection with the takeover of bank distressed asset portfolios.
Representing the client as creditor in a liquidation procedure of a Hungarian heating plant.
Representing various entities of a property group re: bankruptcy proceedings. 
Dispute resolution and litigation:
Regular representation of clients before GAFTA, FOSFA, ICC ICA and domestic arbitration courts
Advising and representing a global commodities trader's Hungarian affiliate before GAFTA and the HCC Arbitration Court re: a damage claim
Plaintiff-and defendant side litigation in commercial and labor law disputes 
Employment:
Reviewing all the client's employment contracts and policies, drafting new contract samples, including special managerial employment contracts
Representing the client in a labour law litigation concerning the lawfulness of the work schedule and successfully proving that the client is in compliance with the relevant legal requirements
Providing legal support regarding e.g. individual labour law litigations with employees and with the Labour Supervision Authority, handling the trade union's demands, etc. 
IT and telecommunications:
Advising a company that specializes in IT security software. Creating commercial agreements, registering intellectual property, and carrying out daily advisory work.
Supporting the client in large-scale IT projects, including system development and implementation. 
Restructuring and insolvency corporate and mergers and acquisitions:
Advising a Hungarian financial institution on a merger with other financial institutions, creating thereby the second largest Hungarian financial institution
Seller-side and buyer-side representation regarding the sale and purchase of private health institutions
Reorganisation of 12 Hungarian corporations belonging to the same group of companies (oil industry) via mergers, dissolutions and share transfer transactions
General corporate work for a number of multinationals and their Hungarian subsidiaries
Real estate and commercial property:
Advising the client on large-scale greenfield investments involving the construction of a logistics facility, and also re: renting and operation of existing logistics facilities
Transactional advice in connection with the sale of a share in a joint venture holding a real estate project (residential building with approximately 900 flats)
Providing legal advice, conducting negotiations and contract conclusion in connection with the purchase of a downtown real property having a heritage listing
Providing legal support to the client in the course of its office construction project
Advising the client during the development of an industrial property, including purchasing, financing and drafting agreements related to development
Areas of recent growth:
Data protection
Agribusiness: Buyer-side representation in the sale and purchase of more than 80% of an agribusiness company, as well as sector-specific due diligence.
Languages
English English (fluent) German French Hungarian
Memberships
Budapest Bar Association
Client Testimonials
CLIENT: Viterra
COMPANY/FIRM: Viterra Hungary Llc., Viterra Logistics Llc., Viterra Vegetable Oil Manufacturing Llc.
TESTIMONIAL: Their main strength lies in having an excellent team of professionals who are always very quick to respond. Because they have very specific and in-depth knowledge of the industry, their advices are always relevant and extremely useful. In addition, they provide very good value for our money. We work closely with László A. Kelemen, who, as the practice's leader, has been assisting our company with corporate matters and M&A transactions for the past 20 years. His preparedness, as well as his creative, innovative, and entrepreneurial abilities, continue to amaze and impress us to this day. András Komáromi, a lawyer specializing in commercial dispute resolution, is our other contact person at the law firm's dispute resolution team. He's also been a huge help to us in the course of large-scale cross-border matters. We'd also like to recognize Eszter Rupnik, the attorney who manages the client desk at our headquarters; her professional management of the daily work-flow has left us very impressed. Finally, we'd like to highlight Gergely Gundel-Takács, who assists us in a variety of fields and whose client-first attitude we greatly appreciate.
---
CLIENT: Calzedonia
COMPANY/FIRM: Calzedonia Hungary Ltd.
TESTIMONIAL: A highly qualified team capable of responding quickly and offering advice in a variety of fields. As to corporate and commercial law matters, we collaborate closely with László Kelemen and Éva Balsay. Their expertise, professionalism, and strategic thinking continue to fascinate us to this day. We work with Szilvia Fehérvári on employment law matters, that she handles with the utmost class and care. Her professionalism and attention to detail are unceasing. We'd also like to call attention to Tamás Kárpáthegyi, who guides us through the complexities of data protection laws; he led a thorough review of our data security practices with remarkable speed and accuracy. Furthermore, the team assists us in developing areas of law, such as social media law. Gergely Gundel-Takács provided us with outstanding legal advice and dispute resolution assistance in this area.
---
CLIENT: Transocean group
TESTIMONIAL:To support and maintain a complex company structure, Andersen Legal has been providing continuous corporate legal advice to us that is always sophisticated, high quality, sustainable and reliable. Our main contact, Gábor Hugai understands business needs and has expert level knowledge as to corporate matters.
---
CLIENT: SEGRO
TESTIMONIAL: The firm has provided us good services in the fields of real estate and corporate law for many years. They helped us a great deal to achieve our corporate goals in Hungary.
---
CLIENT: Interag Holding Zrt.
TESTIMONIAL: We work with them regarding our group's important corporate and real estate law matters for about 30 years. Their length of service for us shows the level of our satisfaction.
---
CLIENT: Solar Markt
TESTIMONIAL: The Andersen Legal team has extensive industry knowledge as to changing renewable energy market regulations, which is in high demand due to the rapid growth in sustainable and green energy consumption. In this regard, Andersen Legal considers as a strategic partner to us, i.e., a B2B service provider that assists in the conclusion of long-term framework partnership agreements with prominent Hungarian and multinational clients. Péter Vincze, our attorney, has extensive knowledge and expertise in this area.
---
CLIENT: Takarékbank Zrt.
TESTIMONIAL: Andersen Legal provides us with high-quality legal advice, with a focus on structured financing and capital markets transactions, particularly bond issuance, for example, green bonds. In addition to more than ten bond issuances last year, the team provided excellent legal advice on the bank holding group's restructuring. We'd like to call attention to Péter Vincze and Zoltán Módos, who we found to be extremely knowledgeable about the topics at hand.
---
CLIENT: Indotek Zrt.
TESTIMONIAL: Andersen Legal has given us excellent service. They provide timely and effective advice on a wide range of complex legal issues pertaining to our operations. In particular, they have extensive experience in the real estate market. We've worked on a variety of projects with them, including hotel management contract preparation, health center construction and redevelopment, as well as logistics park development. We primarily work with Péter Vincze and László Kelemen, and we are very pleased with the quality of their services as well as their attentiveness and responsiveness.