Firm Profile > Juris > Reykjavik, Iceland
Juris
Offices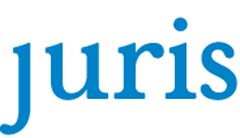 Juris
BORGARTÚN 26
105 REYKJAVÍK
Iceland
Juris > The Legal 500
Rankings
Juris >
Firm Profile
The firm: Juris as it is known today was created as a result of three waves of mergers between 2006 and 2011 involving the practices of some of Iceland's leading lawyers. The origins of the firm, however, date back to 1953, ranking Juris among Iceland's more venerable law firms.
In the early days Juris dealt with a wide range of issues including corporate matters, private client work as well as aviation and telecommunications. Notably in those early days Juris represented and acted for Iceland Telecom (now Síminn), a client that has remained with the firm to the present day, a testament to Juris' uncompromising standards and its prompt, practical and commercially focused advice.
Icelandic society has undergone profound transformation since the 1950s. Throughout that time Juris has been responsive and adapted to meet the changing needs of its clients. Most recently, with its expertise in banking and litigation, Juris was able to assist clients dealing with the fall-out from the 2008 banking collapse, including successfully representing clients in several landmark Supreme Court cases.
Areas of practice: Juris concentrates on commercial and financial matters. It is the only Icelandic law firm with native Icelandic and English lawyers working together in Reykjavík, which enables it to provide seamless cross-border legal advice, benefiting clients in terms of expertise, accessibility and cost.
A number of the firm's lawyers have previously worked in-house at major Icelandic and British organisations with the result that it is familiar with the workings of business and understands its needs and priorities. Juris advises on a wide range of issues involving Icelandic and English law including new project finance developments which, among many other issues, require it to consider and advise on environmental law and tax, other corporate and financing transactions, M&A and investment work, including from overseas, as well as general commercial and contract law work. The firm also has considerable expertise in litigation, competition issues, marine and fishing.
Main Contacts
| Department | Name | Email | Telephone |
| --- | --- | --- | --- |
| Banking and finance | Simon Knight | | |
| Banking and finance | Vífill Harðarson | | |
| Competition and EU/EEA | Finnur Magnússon | | |
| Competition and EU/EEA | Stefán A Svensson | | |
| Corporate and commercial | Halldór Jónsson | | |
| Corporate and commercial | Simon Knight | | |
| Energy and resources | Finnur Magnússon | | |
| Energy and resources | Lárus L Blöndal | | |
| Insolvency and restructuring | Stefán A Svensson | | |
| Insolvency and restructuring | Vífill Harðarson | | |
| IP, IT and telecoms | Edda Andradóttir | | |
| IP, IT and telecoms | Simon Knight | | |
| Litigation and arbitration | Finnur Magnússon | | |
| Litigation and arbitration | Stefán A Svensson | | |
| Tax | Halldór Jónsson | | |
Staff Figures
Number of lawyers : 22
Languages
English Icelandic other Scandinavian languages
Other
Contacts : Simon Knight (simon@juris.is) Contacts : Finnur Magnússon (finnur@juris.is) Contacts : Stefán A Svensson (stefan@juris.is) Contacts : Vífill Harðarson (vifill@juris.is)
Interviews
Halldór Jónsson, Managing Partner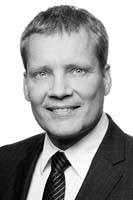 Managing Partner Halldór Jónsson discusses how Juris enables its clients to navigate the Icelandic legal landscape.
What do you see as the main points that differentiate juris from your competitors?
As one of Iceland's largest full-service firms we are able to advise our clients on all aspects of their business, from corporate and tax to dispute resolution. Our team of Icelandic and English lawyers working together from our Reykjavik offices is also unique in Iceland.
Three of our senior lawyers are English solicitors, which not only gives us the ability to advise clients on a broader range of issues but also allows us to bring different perspectives to projects to provide clients with innovative, tailor-made solutions.
The fact that we all work in the same office results in a greater level of collaboration and means we are the Icelandic firm that is best placed to advise both international clients looking to Iceland and domestic clients doing business overseas.
Many of our lawyers also have experience in business and have worked as in-house counsel. This background enables us to understand commercial realities and to focus on delivering effective and creative solutions in a language our clients understand.
Which practices do you see growing in the next 12 months? What are the drivers behind that?
Key practices which we see growing are corporate M&A, both domestic and cross-border, as well as project financing, particularly in the infrastructure sector. In recent years, Iceland has had strong economic growth which has led to increased M&A activity.
Although there are indications that the rate of growth may be slowing down, we expect M&A and investment activity to continue to grow, in particular opportunistic transactions as well as further interest in Iceland from abroad.
The recent lifting of most of the capital controls that have been in place since the 2008 collapse is also likely to drive activity as it creates new opportunities for businesses and investors.
Investment in infrastructure has been a hot topic in Iceland recently, particularly given the sharp increase in tourist numbers and the resulting need to have adequate infrastructure. The momentum behind this and the urgency has been growing and we expect to see significant growth in this field.
We also anticipate that there will be changes in the financial services industry in the coming year with the implementation of PSD2 and as the Icelandic financial services sector continues to realign in the wake of the 2008 collapse.
What changes do you anticipate in the icelandic legal landscape in the next few years?
Like many countries, Iceland is currently in a period of flux where previously held assumptions are being re-evaluated, new ideas raised and disruptive technology is also having an impact. In this dynamic environment we can expect the legal landscape to change in the coming years.
These changes are likely to be both structural, involving public institutions and the constitution, and sectoral, with new legislation and new technologies impacting the way various sectors operate.
For much of the last decade we have also had capital controls in Iceland. Whilst many of the capital controls have recently been lifted, the Central Bank of Iceland has retained some control measures and we can expect a hands-on approach to economic management to continue, with a dynamic regime adapting to changing economic pressures.
How does juris assist its clients in navigating the icelandic legal environment?
The breadth of our team's knowledge and experience allows us to keep clients informed about the latest developments and help them plan for changes, both through updates as well as working with clients on bespoke solutions.
For instance, based on our experience of the 2008 financial collapse, we are able to help clients plan for and mitigate the risks of the next potential downturn, at the same time as enabling them to complete transactions in an efficient manner.
Through our team of English and Icelandic lawyers we provide international clients with a unique gateway to Iceland. We have a deep understanding of the legal and cultural differences and work hard to help our clients steer a smooth course by providing clear, succinct and timely advice in terms and language that our clients understand.
The various backgrounds of our team also allow us to share our international clients' "outsider's perspective" whilst being able to give them the benefit of being fully connected to the Icelandic business community. We also have a strong network of lawyers in other jurisdictions with whom we work on projects involving cross-border elements.
Can you give us a practical example of how you have helped a client to add value to their business?
In recent years, we have advised a group of institutional investors in relation to the Norðurturn property development next to Iceland's largest shopping mall. We became involved in the project in early 2010 after the project had run into difficulties.
Our clients, who were bondholders in the project, with different approaches and agenda, wanted to safeguard their interests. Our initial work involved leading negotiations between the bondholders on how to move forward with the project in a synchronised manner.
Subsequently, we led the negotiation with the building contractor on behalf of the bondholders, with the result that the parties' interests were restructured into an SPV and agreements were entered into to finalise the building of the 15 story commercial and retail development.
Following this we advised the project on lease agreements for the entire development, which has now been completed and occupied. With our assistance our clients have been able to turn around a credit recovery matter, creating significant value on their investment, and we continue to advise the project on operational issues to continue to maximise value for the stakeholders.
Are clients looking for stability and strategic direction from their law firms – where do you see the firm in three years' time?
We enjoy long-standing relationships with many of our clients based on mutual trust and understanding and we pride ourselves on being approachable and "user-friendly".
Apart from seeking out and taking on new talent, our senior staff has changed very little over the last few years which has enabled us to provide our commercial clients with the continuity and stability they desire even though the economic and legal environment changes.
The longer we work with a client the more we deepen our understanding and knowledge of their business, aspirations and principles, which enables us both to provide solutions efficiently and to assist with strategic direction.
At the same time, we recognise that many clients need a one-off solution or assistance with an isolated project. Our range of experience and backgrounds allows us quickly to understand their businesses and identify the key issues so as to provide the services they need, when they need them and in the manner in which they need them.
In three years' time we see Juris continuing to be a leading firm for both domestic and international clients, continuing to support our longstanding clients and building new long-term relationships with new clients.