Žurić i Partneri (in cooperation with Kinstellar) > Zagreb, Croatia > Firm Profile
Žurić i Partneri (in cooperation with Kinstellar)
Offices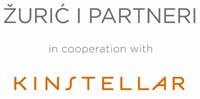 Žurić i Partneri (in cooperation with Kinstellar)
SAVSKA CESTA 32/13
10000 ZAGREB
Croatia
Žurić i Partneri (in cooperation with Kinstellar) > The Legal 500
Rankings
The '
very experienced and extremely responsive'
 team at
Žuric i Partneri
 provides '
solutions-oriented'
 advice to lenders and borrowers across a broad swathe of financings, including those relating to M&A, project finance and real estate.
Edin Karakaš
offers
'practical advice and never fails to provide a seamless client experience',
in transactional and regulatory settings. 
Duško Žurić
 '
possesses strong legal knowledge and displays a friendly approach', 
particularly in the context of energy-related mandates, including working alongside senior associate
Marija Vuchetich
for OTP Banka on the financing of the acquisition of a biomass-fired co-generation plant.
Mihovil Granić
 is also recommended.
At the pinnacle of the Croatian legal market for many years, domestic heavyweight Žuric i Partneri has developed longstanding and deeply-rooted ties with many leading domestic and international corporate clients, which are appreciative of the firm's 'great understanding of different business cultures' and 'excellent command of English'. In addition to providing day-to-day corporate/commercial advice and M&A-related matters, it is also a go-to firm for advice on important governance projects, including its work for the EBRD in relation to improving the disclosure practices of Zagreb Stock Exchange-listed companies. Edin Karakaš took the lead on the aforementioned mandate and is appreciated for his versatility, which also encompasses competition law expertise. Duško Žurić has 'excellent legal knowledge' and co-heads the team alongside Daniela Mayer.
The 'highly skilled' team at Žuric i Partneri displays 'comprehensive knowledge of the Croatian judicial system', which informs its expertise and ability to provide 'user-friendly' advice across the gamut of commercial disputes, including a large number within the financial services sector. Praised for his 'superior research and analytical skills' and ability to 'process large volumes of information quickly', Miroslav Plašćar is pivotal to many of the highest-profile commercial and property related disputes handled by the team. Mihovil Granić 'is valued for his strategic thinking, business-oriented advice and ability to think outside of the box when it comes to high-profile litigation'. The 'very hard-working and smart' Maja Skansi has developed particular expertise in relation to enforcement law and bankruptcy and pre-bankruptcy proceedings. Edin Karakaš co-heads the team alongside Plašćar.
Led by Miroslav Plašćar, the 'experienced and professional' team at Žuric i Partneri provides 'commercially savvy' advice to foreign companies, in particular on domestic employment matters pursuant to running businesses in the country. The scope of the firm's work includes litigation, HR advisory matters and work in the context of large restructuring exercises. Senior associate Maja Skansi 'is highly technically competent, precise and proactive' and is particularly effective at handling employment disputes.
Drawing upon banking, corporate and real estate expertise from across the firm's full-service offering, Žuric i Partneri's multi-disciplinary team is well-placed to advise investors, lenders and sponsors in relation to the investment and financing of energy and infrastructure projects. In this context, as well as being conversant with regulatory concerns, the team is also praised for its 'out-of-the-box thinking and flexibility', enabling it to effectively adapt to the necessary transactional structure, including as it relates to PPP, PFI and concession-based projects. Energy-related work accounts for a significant amount of Duško Žurić's M&A and finance deal flow, while his previous role as Assistant Minister for Privatisation and Industry at the Ministry of Economy, ensures that he is able to provide excellent insight to clients on privatisation mandates. Zuric co-heads the team alongside the 'knowledgeable and open-minded' Miroslav Plašćar, who is particularly adept at advising on the real estate aspects of energy projects. 'Solutions-oriented' senior associate Marija Vuchetich is also recommended and has recently taken the lead on the bank side in relation to several biomass-fired cogeneration plants.
Led by the 'knowledgeable and open-minded' Miroslav Plašćar, Žuric i Partneri has 'great know-how and is capable of providing out-of-the-box thinking' to domestic/international investors and developers across a range of major real estate matters, including as it relates to greenfield tourist resorts and renewable energy projects. 'Hardworking and smart' senior associate Andrijana Kaštelan provides an 'outstanding service' and is regularly involved in many of the highest-profile mandates handled by the team.
Co-headed by the 'experienced and client-oriented' Edin Karakaš and the 'very responsive' Daniela Mayer, Žuric i Partneri has a strong reputation across a range of contentious and non-contentious competition/EU law matters, including the merger control issues associated with domestic and cross-border M&A transactions handled by the firm. The team is also appreciated for its 'entrepreneurial approach' and ability to provide 'tailored and client-focused legal advice', enabling it to provide very effective compliance advice to the firm's wide-ranging client base.
Žurić i Partneri (in cooperation with Kinstellar) >
Firm Profile
Žurić i Partneri has been serving clients in Croatia for over 25 years. We are deeply committed to putting the interests of our clients' first in everything we do. We always strive to attain the best possible results by providing precise, concise, creative, and efficient legal services in line with the commercial objectives of our clients. Our long-tradition in providing premier legal advice has given us the experience and insight to find the best solutions to business challenges. Our legal teams are assembled to deliver the highest-quality legal advice available in the market and our significant experience gives us the insight necessary to anticipate changes and plan our client's interests over the long term. We have built our reputation on our commitment to exceptional client service and outstanding expertise combined with our firm values of upholding the highest standards of professional ethics, integrity, approachability and professionalism.
As a result of a long-term relationship with Kinstellar, Žurić i Partneri entered into a cooperation and association with Kinstellar on 1 January 2022.
We have extensive experience handling some of Croatia's most significant transactions by combining first-class legal skills with an in-depth understanding of business objectives. By joining forces with Kinstellar, we have broadened our offering in the western Balkans and leverage the resources and expertise of our firm to deliver the exceptional client service.
Our office is comprised of 21 legal professionals whose language capabilities include Croatian, English, French, Italian and German. The practice teams have been consistently ranked in the legal directories.
Areas of practice
Banking and finance: As one of our top areas of practice, the firm has an outstanding track recording advising international and domestic clients on a wide range of banking, financial and capital market law issues. The firm has unparalleled experience in bank M&As and has been involved in almost every bank sale, merger or post-privatisation acquisition that has occurred over the past 25 years.
M&A: The depth of experience of the M&A team is unmatched in the market. From sophisticated joint ventures, private M&As, disposals and corporate restructurings, the firm is uniquely equipped to deal with the numerous issues that can arise during M&A transactions. The firm is particularly recognised for its experience in bank M&As.
Energy and natural resources: The firm is at the forefront of the Croatian energy sector and is leading the market with pioneering advice in this area. From electricity sector reform, renewable energy sources and heat and gas distribution, to oil, gas and mineral exploration, energy is one of the most important and fastest changing industry sectors in the country. As a member of ELG, the firm has an extensive network of partners and leads the market in this sector.
Real estate: The firm has a developer-oriented practice with significant experience advising on tourist resort and leisure facility projects. The firm's multi-disciplinary approach gives the real estate team the agility to take on complex cross-border projects and highly structured developments involving sophisticated financing structures. The team is also particularly recognised for its track record in advising on the real estate aspects of renewable energy projects.
Projects and infrastructure : The firm has significant experience advising on PPP, PFI and concession-based projects. From motorways, stadiums, tourist resorts, harbours, hospitals to energy and transport infrastructure, the firm provides integrated service and pragmatic advice.
Privatisation : The firm has long-standing expertise on privatisation projects. Over the past 20 years the firm has advised on the privatisation of some of the largest state-owned companies. The firm brings together high calibre lawyers and technical expertise to provide insightful advice.
Litigation and arbitration: Litigation, arbitration and dispute resolution, is one of the firm's strongest practice areas. The firm is known for representing clients in the most important litigation and arbitration proceedings to take place in Croatia and has acted for both plaintiffs and respondents in some of the highest profile arbitrations.
IT and telecommunications: The firm has significant experience advising domestic and international telecom operators and IT companies. Few firms can offer the combination of experience and resources that the firm possesses to handle the most significant deals in the market.
Environment: This practice area is increasingly important in the Croatian market. The firm offers comprehensive advice on regulatory and licensing matters and has unique experience advising on matters relating to soil contamination, pollutions, emissions, waste-water and waste management issues.
Aviation: A dedicated team specialised in aviation law provides representation before the Aviation Agency and assistance in negotiating and drafting agreements on matters such as hypothecation/pledge, repossession, operating lease, sale and lease, engine sale, financing and delivery of aircrafts.
Pharmaceuticals and healthcare: The firm offers insightful advice and risk management for companies and investors active in the pharmaceuticals, biotech, and healthcare sectors. The firm has a strong track record advising on M&A, collaborations and regulatory matters.
Staff Figures
Number of lawyers : 21
Languages
English German Italian French
Memberships
International Bar Association Energy Law Group International Distribution Institute American Chamber of Commerce in Croatia
Diversity
Excellence of diversity
Diversity fuels our spirit. Multiple approaches and points of view are the core of our business. So, we hire the best, give them first-class training and set them loose. Together, we're building an inclusive culture that encourages, supports, and celebrates the diverse voices of our employees. We work fearlessly, learn quickly, improve constantly, and celebrate our wins at every turn. That's how we grow! That's how we value the excellence of diversity!