Firm Profile > Vaughan Avocats > Paris, France
Vaughan Avocats
Offices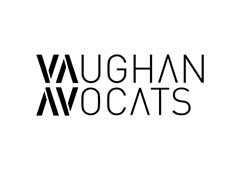 Vaughan Avocats
9 RUE DENIS POISSON
75017 PARIS
France
Vaughan Avocats > The Legal 500
Rankings
Vaughan Avocats has its main office in Paris (24 lawyers), but also a very strong presence in Toulouse (23 lawyers). The firm also has antennas in Versailles, Rennes and in Bamako, Mali, and offers a whole range of expertise. The team is particularly well known for its strength in employment law.
Vaughan Avocats' practice is well staffed and led by nine experienced partners. The team assists several leading French and international companies, as well as industrial and professional bodies. It recently provided assistance on post-Macron reform matters, such as the negotiation of CSE work council agreements. The practice is also highly recognised for its expertise in dealing with collective redundancy projects and mobility matters. Lately, the team advised on several large-scale redundancy plans, for example when successfully assisting Solocal with the implementation of a 1,000 job-cut plan. The team also handles sensitive individual matters and disputes. It advises companies, CEOs and other individuals such as journalists and TV presenters with individual companies' exit issues. Additionally, the practice represents low-cost airlines in several strategic litigation proceedings. Key figures include Bruno Courtine, Aude Serres van Gaver, Kader Hamida, Bastien Ottaviani, Fabrice Perruchot and Thomas Fernandez-Boni.
Other key lawyers:
Testimonials
'The firm provides strong and bespoke support.'
'The firm provides very professional and high-quality work. Team members are available, committed and reliable.'
'Kader Hamida and Bruno Courtine show strong listening skills and look for the best adapted solutions.'
Vaughan Avocats >
Firm Profile
Le cabinet:  Vaughan Avocats a ouvert ses portes à Paris en 2005, alors spécialisé en droit social, fusions-acquisitions et levée de fonds. Avec l'ouverture du bureau de Toulouse en 2006, un département spécialisé dans la mobilité internationale a été créé.
Dans les années suivantes, le cabinet a élargi ses domaines d'expertise avec la nomination de son premier associé en fiscalité des entreprises en 2010. En 2012, Vaughan Avocats a embauché son partenaire concurrence et pratiques de distribution et a également ouvert un bureau à Bamako (Mali). L'année suivante, le cabinet ouvre son bureau à Rennes, tandis que son bureau de Toulouse accueille quatre nouveaux associés.
En 2014, Vaughan Avocats a élu un nouvel associé directeur et mis en place une nouvelle structure de gouvernance. Un nouveau bureau a également ouvert à Versailles tandis que quatre associés seniors ont été promus associés. Le cabinet a ainsi franchi le seuil des 50 avocats.
Domaines de pratique:  Vaughan Avocats est un cabinet de droit commercial indépendant regroupant plus de 50 avocats avec des bureaux à Paris, Toulouse, Rennes, Versailles et Bamako. Ce qui distingue le cabinet, c'est son approche innovante, mêlant droit commercial et fiscalité à l'emploi. La manière dont ses équipes collaborent est un atout pour tout projet de réorganisation, restructuration ou réindustrialisation.
Vaughan Avocats croit fermement que les meilleures solutions unissent l'entreprise aux individus qui la composent et la soutiennent. Les avocats de Vaughan travaillent au sein d'équipes pluridisciplinaires, partageant expertise et idées, assurant des solutions innovantes, notamment par l'utilisation de la legal tech, ainsi qu'une dimension humaine afin de faire face aux projets et défis de leurs clients.
Les domaines d'expertise comprennent: les ressources humaines; contentieux du travail; structuration et réorganisation; restructuration et réindustrialisation; entreprises en difficulté; fusions et acquisitions – private equity; Imposition; mobilité internationale; administrateurs exécutifs et mandataires sociaux; immobilier, construction et urbanisme; relations commerciales; propriété intellectuelle; OHADA; international.
Main Contacts
| Department | Name | Email | Telephone |
| --- | --- | --- | --- |
| Human resources | Jean-Charles de Bellefon | | |
| Human resources | Bruno Courtine | | |
| Human resources | Paul van Deth | | |
| Human resources | Thomas Fernandez-Boni | | |
| Human resources | Abdelkader Hamida | | |
| Human resources | Bastien Ottaviani | | |
| Human resources | Fabrice Perruchot | | |
| Human resources | Aude Serres van Gaver | | |
| Employment litigation | Paul van Deth | | |
| Employment litigation | Thomas Fernandez-Boni | | |
| Employment litigation | Fabrice Perruchot | | |
| Employment litigation | Abdelkader Hamida | | |
| Employment litigation | Bruno Courtine | | |
| Employment litigation | Isabelle Gommé | | |
| Employment litigation | Bastien Ottaviani | | |
| Employment litigation | Jean-Charles de Bellefon | | |
| Employment litigation | Aude Serres van Gaver | | |
| Structuring and reorganisation | Lionel Agossou | | |
| Structuring and reorganisation | Jean-Charles de Bellefon | | |
| Structuring and reorganisation | Bruno Courtine | | |
| Structuring and reorganisation | Thomas Fernandez-Boni | | |
| Structuring and reorganisation | Abdelkader Hamida | | |
| Structuring and reorganisation | Bruno de Laportaliere | | |
| Structuring and reorganisation | Aude Serres van Gaver | | |
| Restructuring and reindustrialisation | Lionel Agossou | | |
| Restructuring and reindustrialisation | Jean-Charles de Bellefon | | |
| Restructuring and reindustrialisation | Bruno Courtine | | |
| Restructuring and reindustrialisation | Thomas Fernandez-Boni | | |
| Restructuring and reindustrialisation | Abdelkader Hamida | | |
| Restructuring and reindustrialisation | Bruno de Laportaliere | | |
| Restructuring and reindustrialisation | Aude Serres van Gaver | | |
| Companies in difficulty | Bruno Courtine | | |
| Companies in difficulty | Marie-Hélène Jan | | |
| Companies in difficulty | Aude Serres van Gaver | | |
| Mergers and acquisitions – private equity | Lionel Agossou | | |
| Mergers and acquisitions – private equity | Marie-Hélène Jan | | |
| Mergers and acquisitions | Carole Boumaiza | | |
| Mergers and acquisitions – private equity | Isabelle Gommé | | |
| Mergers and acquisitions – private equity | Bruno de Laportaliere | | |
| Taxation | Lionel Agossou | | |
| International mobility | Sandra Thiry | | |
| International mobility | Cécile Cottin-Dusart | | |
| Executive directors and corporate officers | Paul van Deth | | |
| Executive directors and corporate officers | Thomas Fernandez-Boni | | |
| Executive directors and corporate officers | Bastien Ottaviani | | |
| Executive directors and corporate officers | Fabrice Perruchot | | |
| Commercial relations | Marie-Hélène Jan | | |
| Commercial relations | Bruno de Laportaliere | | |
| OHADA | Daouda Ba | | |
| International | Lionel Agossou | | |
| International | Daouda Ba | | |
| International | Thomas Fernandez-Boni | | |
| International | Marie-Hélène Jan | | |
| International | Bruno de Laportaliere | | |
| International | Cécile Cottin-Dusart | | |
| International | Sandra Thiry | | |
Staff Figures
Number of lawyers : 57 at this office : 24
Languages
English French German Portuguese Spanish
Memberships
Global Business Lawyers (created in 2017)
Other
Other offices : Bamako (Mali) Other offices : Rennes Other offices : Toulouse Other offices : Versailles
Top Tier Firm Rankings
Firm Rankings