Firm Profile > pbbr - Sociedade de Advogados RL > Lisbon, Portugal
pbbr - Sociedade de Advogados RL
Offices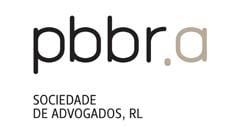 pbbr - Sociedade de Advogados RL
AVENIDA DA LIBERDADE, 110-6º
1250-146 LISBOA
Portugal
pbbr - Sociedade de Advogados RL > The Legal 500
Rankings
pbbr - Sociedade de Advogados RL fields a highly specialised employment team headed by well-regarded labour law specialist Inês Reis, who focuses on social security, employment benefits and litigation. The team undertakes the entire spectrum of employment work; services range from providing labour law support in the context of domestic and cross-border transactions to advising on collective bargaining agreements. Other noteworthy practitioners include Bruno Soeiro Barbosa, who specialises in collective bargaining, and Inês Oom de Sacadura.
Testimonials
'I have worked with pbbr for several years. They are available, clear in communication, interested in the matters and do not overcomplicate.'
'Inês Sacadura, Inês Reis and Bruno Barbosa are equally attentive, professional, dedicated, and provide clear and consistent responses. Inês Sacadurais is empathetic and extremely friendly.'
'Inês Reis has excellent client relationship skills. The team as a whole had excellent synergies and is able to develop strong strategies to solve problems.'
'It is a diversified team that is capable of providing support in several areas. They are fast and rigorous, capable of clarifying even dense materials with the client, with whom they maintain a close relationship, but always very professional. The size of the company allows for a more personalised follow-up of matters, without losing technical quality.'
'Inês Oom de Sacadura is the reference point for us in the law firm. She manages to clarify even the most complex matters with the client. Whenever possible, she presents several paths to the problems presented. She maintains close contact with the client, revealing knowledge of the law, the sector and our organisation.'
'PBBR has a team of excellence that is always available and quick in responding to clients. They are distinguished by the practical and simple way they use to deconstruct and adapt the language used to better understand existing situations. Young and very accessible team.'
'Inês Reis & Pedro Bleguinhas have been amazing partners during consultations with our employees' representatives. They have demonstrated great collaboration, anticipating the needs of both groups in negotiations, very high work ethic, and great strategical thinking. '
Key clients
Sanofi
ISS World Services
Cushman & Wakefield
Oracle Portugal
Triumph
Abanca
ETPRAM
Alkion
Marriott
Société Générale
Uber
Zentiva
DS Smith
Robert Walters
Mercer
Prada
NEC
Hays
Kiabi
Johnson & Johnson Portugal
Gartner
Luxottica
Motorola
Sogevinus
Quiksilver
Norgine
Viacom
pbbr - Sociedade de Advogados RL handles a variety of real estate, construction and urban planning mandates, ranging from property finance to project development, licensing issues and investments. The team offers advice to institutional investors, constructors and financial institutions, and is well versed in all types of real estate contracts. Department head Pedro Pinto has over two decades of experience in the sector. Teresa Freire advises on all aspects of real estate, construction and related tax implications.
Key clients
Atenor
Avenue
Aermont
Perella Weinberg
Bouygues Immobilier
Cushman & Wakefield
ECS Capital
GMG – Geneva Management Group
Groupe Térresens
Keys Asset Management
Louvre Capital
Nexity
Rockstone
Serris Reim
Signal Capital Partners LLP
Stone Capital
MDSR Investments
Europe Hotels Private Collection
pbbr - Sociedade de Advogados RL provides legal support to both financial institutions and corporations in a variety of financing transactions. Typical mandates range from assisting with debt restructuring processes, to handling matters pertaining to syndicated lending, credit recovery as well as acquisition finance, particularly in relation to real estate assets. Alexandre Jardim and Sofia de Sales Sousinha are key individuals in the team, which is a popular choice for Spanish banks seeking transactional advice in Portugal.
Key clients
ECS Capital Sociedade de Capital de Risco, S.A.
Millenniumbcp
ABANCA Corporacion Bancaria (formerly NCG Bank)
Sogevinus SGPS, S.A.
Stone Capital
Aegon Spain
Groupe Terresens
Louvre Capital
MDSR Investments
CTT Bank
Keys Asset Management
GMG- Geneva Management Group
Signal Capital Partners
pbbr - Sociedade de Advogados RL fields a technology practice focused on AI, cloud storage and big data solutions; software licensing, business modelling; and assistance in self-regulation processes. M&A in the tech sector is also a growing area for the team, advising Runtime Group in this respect in 2020. Carina Branco leads the team and her client base includes notable names in the oil and gas and retail sectors alongside a wealth of IT companies.
Testimonials
'Carina Branco is an available lawyer, experienced, with know-how, who speaks the language of the business and has a very pragmatic vision.'
'They always present the best solutions. Total availability, meeting deadlines, flexible, updated.'
'Vast technical knowledge and constant updating as to the best practices in the sector, providing aligned and appropriate solutions considering the permanent mutation of the technological sector.'
'I would like to highlight Carina Branco for her ability to formulate contractual solutions that best protect our needs and interests.'
'This law firm is distinguished, above all, by the capacity of its employees to identify with great efficiency, the areas and themes in which its clients need specific legal support, optimizing the quality of the service provided. In this way, they are able to position themselves as a partner of their clients instead of a mere consultant / legal service provider.'
'I would like to highlight the following collaborators for their extreme efficiency and rigor in addressing the different subjects treated: Carina Branco and Maria Abreu Ferreira.'
Key clients
Galp Energia
Innowave Technologies
Jungle AI Lda
Heartgenetics
Axians
BANCO CTT
PAYSHOP
ISQe
BITCLIQ/SEACLIQ
B4C
MANCHETE GROUP
TEKEVER GROUP
CARROT INCENTIVES
Agentif AI Lda
VISOR AI
Code4All Lda ("Academia de Código")
ESRI PORTUGAL
BOUYGUES TELECOM
Trust Esport
pbbr - Sociedade de Advogados RL is predominantly involved in corporate and M&A matters pertaining to the real estate sector. The team assists domestic and international clients in a range of transactions, including disposals, acquisitions, joint venture agreements and corporate restructuring. Pedro Pinto and Alexandre Jardim are retained by funds, investors and developers on a range of M&A deals involving the real estate sector.
Practice head(s):
Pedro Pinto; Alexandre Jardim
Other key lawyers:
Teresa Freire; Marco Pereira Cardoso
Key clients
Bouygues Immobilier
Nexity
ECS Capital
Stone Capital
Signal Capital Partners
Cushman & Wakefield
Kiabi
Groupe Atenor
HCapital
Keys Asset Management
Louvre Capital
GMG – Geneva Management Group
Groupe Terrésens
Rockstone Real Estate
MDSR Investments
pbbr - Sociedade de Advogados RL provides legal support in all areas of administrative law and contentious matters, with a special focus on public concessions, pre-contractual procedures and litigation. Department head Tânia Ferreira Osório counts public procurement and administrative litigation among her typical mandates.
Testimonials
'The differentiating factor of PBBR is the ability to stand by the client in the defense of their interests while intransigently safeguarding the legality of the actions taken, always looking for the best solution to problems in an intelligent and creative way.'
'Due to its availability and careful monitoring of the matters, the team is a true partner, acting in total alignment with the internal legal team.'
Key clients
Tekever
Mercer
Cushman & Wakefield
Abanca
Oak Luxembourg
SMMP – Sindicato dos Magistrados do Ministério Público (Union Association of Public Prosecutors)
ISEG –Lisbon School of Economics and Management University of Lisbon
ESRI Portugal – Sistemas e Informação Geográfica, S.A.
ECS – Sociedade de Capital de Risco, S.A.
Lisgráfica – Impressão e Artes Gráficas, S.A.
Instituto São João de Deus
ISS Facility Services
Stone Capital
Avenue
Aermont
Perella Weinberg
Signal Capital Partners
Tax in the real estate sector is a key focus for the team at pbbr - Sociedade de Advogados RL, which is headed by of counsel João Marques Pinto. The practice covers standalone tax advice, tax-driven restructurings and corporate support work, with a number of recent highlights involving international investment in Lisbon's real estate market.
Key clients
Bouygues Immobillier
Sogevinus
Rockstone
Atenor
Alves & Martins
Group RRE
Lusopor
Armazém F
Multilem No
MDSR Investments
Stone Capital
Groupe Terrésens
Geneva Management Group
Nexity
Serris Reim
pbbr - Sociedade de Advogados RL >
Firm Profile
The firm: pbbr is a full-service law firm with a national and international reach, providing legal assistance based on high standards, rigour and quality. The team is versatile, flexible and always available to its clients. pbbr provides personalised services, focusing on the real needs and interests of its clients. Team work and the continuous in-service training of its lawyers are a must in the firm.
Areas of practice: pbbr concentrates its practice in the following areas: commercial and corporate law, mergers and acquisitions, private equity and venture capital, intellectual and industrial property, real estate and construction, employment, social security and employee benefits, IT, telecommunications and media law, life sciences, advertising and marketing, banking, finance and capital markets, energy and natural resources, administrative law, planning and environmental law, competition law, consumer law, tax law, litigation and arbitration.
A great deal of pbbr's work has an international base, by virtue of its international clientele. It is involved in international alliances and has a solid network with prestigious international law firms with global coverage. pbbr is the Portuguese member of the international alliance of law firms, Ius Laboris – Global Human Resources Lawyers. pbbr also has a partnership with the Spanish law firm Sagardoy Abogados in respect of employment, social security and employee benefits.
pbbr had, since June 2017, a partnership with Techlawyers – Techlawyers by pbbr – that thrives on a hands-on approach strategy for a client base that includes multinational corporations, early stage companies, R&D labs, universities, incubators and accelerators along with investors that shape a newer future for the tech industry segment.
Main Contacts
| Department | Name | Email | Telephone |
| --- | --- | --- | --- |
| Banking, finance and capital markets | | | |
| Commercial and company law, mergers and acquisitions and competition law | | | |
| Data protection | | | |
| Employment, social security and employee benefits | | | |
| Environment, energy and natural resources | | | |
| Litigation and arbitration | | | |
| Health and life sciences | | | |
| Public law | | | |
| Real estate and urban planning | | | |
| Tax law | | | |
| Technology, information technologies and IP | | | |
Lawyer Profiles
| Photo | Name | Position | Profile |
| --- | --- | --- | --- |
| | Ms Carina Branco | Junior Partner specialising in the Technology, Information Technologies, Data Protection and Intellectual Property… | View Profile |
| | Inês Carrilho | Associate specialising in commercial and corporate law, real estate, consumer law and… | View Profile |
| | Tânia Ferreira Osório | Partner specialising in public law, including public procurement and administrative litigation, planning,… | View Profile |
| | Ms Teresa Freire | Junior partner specialising in real estate, construction and urban planning, commercial and… | View Profile |
| | Mr Alexandre Jardim | Partner specialising in banking and finance law, private equity, mergers and acquisitions,… | View Profile |
| | João Marques Pinto | Of counsel specialising in tax advice, tax planning and litigation. | View Profile |
| | Inês Oom de Sacadura | Associate specialising in employment law, social security and employee benefits, and litigation. | View Profile |
| | Mr Pedro Pinto | Founding partner specialising in commercial and corporate law, mergers and acquisitions, real… | View Profile |
| | Inês Reis | Founding partner specialising in employment law, social security and employee benefits, banking… | View Profile |
| | Joana Magalhães Silva | Joana is an associate lawyer at pbbr – Pedro Pinto, Reis, Alexandre… | View Profile |
| | Mr Bruno Soeiro Barbosa | Junior Partner specialising in employment law, social security and employee benefits, consumer… | View Profile |
| | Mrs Sofia de Sales Sousinha | Junior partner specialising in banking and financial law, commercial and corporate law,… | View Profile |
Staff Figures
Number of lawyers : 30
Languages
English French Spanish
Memberships
Ius Laboris - Global Human Resources Lawyers IBA EELA