Firm Profile > NSN Law Firm > Istanbul, Turkey
NSN Law Firm
Offices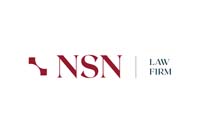 NSN Law Firm
BURHANIYE MAH ATILLA SOK
NO 6 ALTUNIZADE
34676 ISTANBUL
Turkey
NSN Law Firm > The Legal 500
Rankings
NSN Law Firm advises on trade mark filings and maintenance, IP regulation, licensing, technology transfer and freedom-to-operate issues, portfolio management, copyright and patents. On the contentious side, the firm focuses on patent litigation, infringement, enforcement, prosecution and anti-counterfeiting measures. The client roster includes entities from industries such as food and beverages, media, and life sciences and pharmaceuticals. Selma Ünlü, who is experienced in cross-border IP litigation, jointly leads the group with Nazli Selek.
Key clients
BSH Ev Aletleri Sanayi ve Ticaret A.Ş
BSH Hausgeräte GmbH
Vodafone Group Plc
Sandoz
H. Lundbeck AS
Takeda Gmbh
Swdish Match North Europe AB
Swedish Match Industried AB
British Sky Broadcasting
Raspberry PI Foundation
Pirelli C. Spa
Societe Des Produits SA
Chint Group Corporation
Magnetti Marelli
NSN Law Firm handles matters such as major collisions at sea, groundings, environmental pollution issues, cargo and salvage claims and towage disputes, as well as yachting, shipbuilding, ship financing and sales and personal injury claims. Highlights included assisting the American Steamship Owners Mutual Protection & Indemnity Association, Inc. with an investigation into a vessel in connection with human trafficking. Nazli Selek heads the practice. Associates Ece Melike Yuce and Mehmet Can Alatas are also noted.
Practice head(s):
Nazli Selek; Sevilay Kuru; M. Nedret Unlu
Key clients
Standard P&I Club
Ince Shipping
Besiktas Shipping
Akbasoglu Shipping
Statu Shipping
Omur Marine Ltd
Metropole Shipping
North of England P&I
Turk P&I
NSN Law Firm's team includes Nazli Selek, who has expertise in contentious media law issues. Selma Ünlü is knowledgeable about IP, advertising and IT law. Selek and Ünlü jointly lead the group with Bilge Derinbay. It acts for clients such as production companies, advertisers and performers. The team also generates work from news agencies, TV channels, international broadcasters and movie producers. It is adept at preparing legal contracts for films shot in foreign countries.
Practice head(s):
Nazlı Selek; Selma Ünlü; Bilge Derinbay
Key clients
Beşiktaş Kültür Merkezi AŞ (BKM)
Tolga Cevik
Eser Yenenler
Oguzhan Koc
Ibrahim Büyükak
Bloomberg LP
Associated Press
Musikverlage Hans Sikorski GmbH & Co. KG
Taylor Wessing LLP
Promo Veritas Ltd.
Nestlé Türkiye Gıda Sanayi A.Ş.
Borusan Kültür Sanat Kocabıyık Vakfı İktisadi İşletmesi
Imagine Rights LLC
Moskitos Films
Ezo Sunal
Ali Sunal
A.O. Smith Su Teknolojileri A.Ş.
NSN Law Firm >
Firm Profile
The firm: NSN Law Firm was set up in 2000 by Senior Partners Nedret Ünlü, Sevilay Kuru and Nazlı Selek, who were mainly active in Commercial, Maritime and Transportation litigation. In 2010, Senior Partners Selma Ünlü (responsible for IP and Life Sciences) and Şebnem Işık (responsible for Corporate and Commercial Transactions and Telecoms) joined the firm with their teams. Since then, NSN Law Firm has become one of the largest law firms in Turkey, consisting of ten partners, a senior counsel and 30 associates.
NSN Law Firm is a well-established eminent full service law firm offering a comprehensive range of services to our clients at utmost quality, with the core strength on Commercial, Corporate, Intellectual and Industrial Property, Life Sciences, Advertising, Media and Entertainment, Regulatory, Maritime, Insurance, Transport, IT, Telecommunications and Technology Law.
Located in Istanbul, NSN is also in cooperation with associate offices in İzmir, Antalya and Ankara allowing us to provide legal services throughout Turkey. Additionally, our firm enjoys long-standing relationships with law offices worldwide, enabling us to assist our clients in handling international disputes in different jurisdictions.
We always act in accordance with our core values for rendering our service competently, efficiently and creatively with an international business-mind. These values are the foundation and the driving force of our success. We take pride in always aiming the highest standards to ensure a consistently excellent service for our clients.
NSN Law Firm also conducts pro bono work. Our firm established NSN ACADEMY which provides training to law students or junior lawyers in the area of IP. We also have a collaboration with Beykent University Law Faculty that we regularly provide training lessons for students with respect to practice of IP Law.
Areas of Practice
Transportation, maritime and admiralty: NSN Law Firm is one of the leader firms in handling all kinds of transportation issues, whether domestic or international in scope. The firm has experience resolving major causality claims, cargo claims, salvage and towage disputes, as well as yachting, shipbuilding and personal injury claims.
Commercial and corporate: We render our clients comprehensive legal advice and support on daily corporate secretarial works, company establishment procedures, share transfers, asset transfers, mergers and acquisitions, sale and purchase transactions. NSN Law Firm is able to provide legal services diversifying from counseling clients on highly regulated sectors to dispute resolution. The team also has a special expertise in counseling clients in a range covering commercial and corporate law formalities, drafting complex corporate agreements, preparation of corporate documents and representing them before administrative and judicial authorities.
Intellectual property: NSN Law Firm is a leading IP firm in Turkey, covering trademark, copyright and patent protection. The firm provides an all-in-one IP service, from investigation and registration to litigation and enforcement. One of the main distinction among other IP firms is that our firm does not only provide legal services limited to trademark law; our firm is actively counselling in all areas of IP as well as other IP related law matters. Our firm's IP Department consists of three practice groups namely; "Copyright Practice Group"; "Trademark & Design Practice Group"; and "Patent & Life Sciences Practice" group. We are also assisting out client on regulatory matters which we have an extensive experience about.
Advertisement, media and entertainment: The firm provides services for advertising agencies, national telecommunications network operators, television and radio broadcasters, social network operators, online retailers, film and television producers, consumer electronics manufacturers, computer games companies and intermediary firms. NSN Law Firm represents clients holding 40% of the ticketing and box office incomes from entertainment and media business in Turkey, and houses a strong copyright enforcement team. We also represent our clients for resolving their disputes either with private sector parties or with respect to the decision taken by governmental authorities.
Life sciences: NSN Law Firm advises a number of multinational Life Sciences companies and prestigious associations on a wide range of matters, including licensing agreements, pricing, regulations, reimbursement regulations, marketing authorization procedures, clinical trial and observational study projects, and promotion practices. With our qualified Life Sciences Practice Group, we are following the sector very closely so that we are capable of providing a comprehensive strategy considering legal aspects of the matter as well for our clients.
Information technologies: NSN Law Firm gives legal support to its clients on domain name disputes, data protection, online gaming and gambling, computer software, social networks and online retailers, the team has a wide range of experience in IT Law including drafting software contracts, corporate legal policies and standard operating policies for IT companies.
Employment and labor: Our firm works closely with the human resources departments of our clients and delivers clear, practical and results-oriented legal advice on all aspects of Employment and Labor Law including but not limited with the legal compliance issues, contract drafting, preparation and implementation of workplace regulations, management and follow-up of work permit processes for the foreign personnel, organization and restructuring of employment standards for eliminating deficiencies and avoiding misconduct during employment practices.
Dispute resolution: NSN Law Firm's strong litigation team works across all practice areas, and its expertise is accredited by both national and international clients. The firm is actively involved in litigation, arbitration and mediation on Shipping, Transport and Aviation Corporate and Commercial, Employment and Labor issues, as well as the enforcement of foreign arbitration awards and IP litigation.
Main Contacts
| Department | Name | Email | Telephone |
| --- | --- | --- | --- |
| Shipping, Transportation, Aviation | Nazli Selek | | |
| Shipping, Transportation, Aviation | Sevilay Kuru | | |
| Intellectual Property | Selma Ünlü | | |
| Intellectual Property | Gülay Göksu | | |
| Intellectual Property | Simge Şahin | | |
| Media and Entertainment | Nazli Selek | | |
| Media and Entertainment | Selma Ünlü | | |
| Media and Entertainment | Bilge Derinbay | | |
| Information Technologies/Telecommunications | Nazli Selek | | |
| Information Technologies/Telecommunications | Şebnem Işık | | |
| Commercial and Corporate | Şebnem Işık | | |
| Commercial and Corporate | Bilge Derinbay | | |
| Dispute Resolution | Mehmet Nedret Ünlü | | |
| Dispute Resolution | Erdal Gökçe | | |
| Pharmaceuticals and Life Sciences | Selma Ünlü | | |
| Pharmaceuticals and Life Sciences | Aylin Aydoğmuş | | |
| Insurance | Mehmet Nedret Ünlü | | |
| Insurance | Erdal Gökçe | | |
| Labor | Mehmet Nedret Ünlü | | |
| Labor | Erdal Gökçe | | |
| Product Liability and Consumer Protection | Selma Ünlü | | |
| Product Liability and Consumer Protection | Bilge Derinbay | | |
| Anti-Corruption Compliance | Selma Ünlü | | |
Staff Figures
Number of Lawyers : 30 Woman Lawyer Rate : 75% Woman Partner Rate : 80%
Languages
English French German
Memberships
Istanbul Bar Association International Bar Association WISTA Turkish Maritime Law Association Union IP MARQUES ECTA PTMG INTA - International Trademark Association AIPPI (Association for the Protection of Intellectual Property) Chartered Institute of Trade Mark Attorneys (CITMA) Transparency International Turkey
Other
Other Office : Ankara
Diversity/Community
Integrity
NSN Law Firm is a family with more than 30 members who have different backgrounds representing assorted life styles, preferences, ethnicities and identities from every corner of Turkey. Every member with its unique life experiences makes a great contribution to our corporal culture with their sincerity and intense willingness. This colored integrity is the main explanation of how NSN provides the best domestic and international legal services each and every day.
Care for Environment
NSN Family believes that the most essential care should be given to nature  to provide a bright future for the humankind. We carry out various projects with non-governmental organizations in order to reduce the negative effects of human settlements to the species in nature and protect the diversity balance in the planet earth as well as each of us putting the best effort to maintain and develop the environmental circumstances to get better every day.
Strong Women, Confident Services
NSN Law Firm believes gender equality from its heart, thus we have been working for years to create a business model in Turkey encouraging women to have an equal position in every level of business life. We also believe that every change begins with self and in accordance with this philosophy, we are one of the large corporal law firms in Turkey having its majority of management and employment among women. NSN Family is very pleased to be a symbol for gender equality and strong women in business life by successful and great services these women provide.
Client testimonials
CLIENT: Attn. Berrin YURDAKUL
COMPANY/FIRM: BORUSAN HOLDİNG A.Ş.
TESTIMONIAL: NSN Law Firm has been providing legal services to our firm Borusan Holding A.Ş. for years in our daily commercial issues and matters with regards to copyrights and intellectual property rights. Working with NSN has always been a pleasure for our company as we trust their knowledge on Media & Entertainment sector and experience on every aspects of Copyright Law. Also, they have comprehensive knowledge on the promotion mechanisms and advertising regulations. Whenever we consult to NSN Law Firm, they have presented the best legal option for each case through their solution oriented approach. Also, their team is always punctual and easy to connect with.
---
CLIENT: Attn. Canan Arslan Girsault
COMPANY/FIRM: GENSENTA İLAÇ SANAYİ VE TİCARET ANONİM ŞİRKETİ
TESTIMONIAL: NSN Law Firm is giving legal services to Gensenta for long and we believe NSN is one of the most qualified law firms in Turkey. Considering the special and complicated nature of the business of the pharmaceutical sector, NSN professionally handles drafting and negotiating our complex contracts and providing detailed legal advice on pharmaceutical regulations. We are pleased to be working with NSN since their standard of services consistently satisfies and demonstrates their capacity in every kind of dispute that a business would face. NSN is one of the major 'guidance' of our firm which enables us trading in the pharmaceutical sector safely with a holistic perspective.
---
CLIENT: Attn. Ümit ÇAKIR
COMPANY/FIRM: SANDOZ İLAÇ SAN. VE TİC. A.Ş.
TESTIMONIAL: Having close relationship with NSN Law Firm, we believe that the NSN's professionals give us the best legal service in Turkey. NSN is always ready to demonstrate their skills in handling regulatory compliance disputes in pharmaceuticals, medical devices, dietary supplements and foods. We appreciate their legal opinions based on their extensive knowledge on regulations of Ministry of Health and their strong connections in Ankara. They are well versed in giving promotion and advertising clearance before the publication and also creating solutions for promotion and advertising problems issued before the administrative authorities. They confidentially operate the contractual negotiations and provide the required legal protection for Sandoz. Also, NSN provides a consultancy service to Sandoz by conducting both prosecution and litigation processes related to our firm's IP portfolios.
---
CLIENT: Can YAYLALI
COMPANY/FIRM: BESTWAY GLOBAL HOLDING INC.
TESTIMONIAL: Bestway has been consulting by NSN Law Firm for couple of years. NSN has successfully found a legal way to solve our problems with their both international perspective of business operating and full knowledge on the local regulations. They have been offering consultancy that provides best solution to customs and other commercial issues of our company excellently. Besides, we are impressed by their experience with administrative bodies and connections in The Ministry of Customs and Trade.
---
CLIENT: Aslı Üzel
COMPANY/FIRM: ALTRA OPTİK SANAYİ VE TİCARET ANONİM ŞİRKETİ
TESTIMONIAL: NSN Law Firm has been providing transparent, professional and high-quality service for years when it is required by Altra Optik for our every kind of legal matters. The competent lawyers of NSN reviews and negotiate our contracts, render consultancy on our daily commercial, corporal and employment issues. Also they provide litigation services when it is needed such as defencing Altra Optik in life sciences related product liability lawsuits. Their team is exceptional in product liability defencing with their experience, strategy skills and unique point of view. We are very glad to work with them as they are easy to communicate with. It is possible to contact the team whenever an urgent matter appears and they procure the solutions as promptly as practicable.
---
CLIENT: Efrat Eldan Schechter
COMPANY/FIRM: SHAMIR OPTICAL INDUSTRY LTD.
TESTIMONIAL: NSN Law Firm provides legal services to Shamir Optical Industry Ltd. for our operations in Turkey. In appearance of any legal need, NSN has demonstrated great efforts and they have always been punctual and disciplined. We consult them for our legal matters regarding local regulations in commercial and corporate law, labor law and product liability law. They assist us in relation to our corporate matters by considering our large organization covering multiple jurisdictions. We trust their work since their team is very well at combining their experience in business law in Turkey with their know-how in the local medical device sector and regulations.
---
CLIENT: Ender Uslu
COMPANY/FIRM: INFRONT SPORTİF PAZARLAMA ANONİM ŞİRKETİ
TESTIMONIAL: Infront Turkey receives legal services from NSN Law Firm from the very first day of our operations in Turkey as they assisted us during our incorporation and are still doing so in relation to our daily corporate matters. NSN strongly supports us with their entertainment and advertisement law expertise. NSN is very experienced in contracts of the entertainment sector as they regularly negotiate very crucial and complex agreements for our commercial operations in sports marketing industry.
Press Releases
29th April 2020
The COVID-19, new type of Corona virus, has spread aggressively to many countries around the the world after first appearing at the Republic of China in December 2019. As the speed and effect of the  epidemic reaches important dimension, the World Health Organization (WHO) described the epidemic as a "pandemic" and increased the global risk level form "high" to "very high" on 11 March 2020.
16th May 2019
Turkish Pharmaceuticals and Medical Devices Agency has recently announced that the sanctions for sales centers provided under the Article 28/5 regarding the breach of Article 21 of the Regulation on Sales, Advertising and Promotion of Medical Devices ("Regulation") shall be applied automatically by the system and no official letter shall be sent to the breaching sales centers as of 9 October 2018 ("Announcement").
16th May 2019
The New Law Amending Certain Laws on Health in Turkey
The Law amending certain laws on health with the purpose to update regulations in accordance with practices concerning pharmaceutical industry, to preclude the violence against healthcare providers, to ensure the healthcare services are given better and more efficient, to regulate donating eggs and reproductive cells for protection of lineage, to prevent common usage of tobacco products, to regulate the rights and other matters of family practitioners and to enlarge the scope of general health insurance regarding test-tube baby practices has recently entered into force as of its publication in the Official Gazette dated December 5, 2018.
16th May 2019
As of 1 January 2019; mediation became mandatory for court actions related to IP law including trade marks, designs and patents and including monetary/compensation claims.
Provisions related to mandatory mediation will not apply to court actions pending before first instance courts, district courts of appeal and the Court of Cassation. However; the parties may still apply to a mediator at their discretion for pending actions.  
If the parties cannot agree upon a mediator recorded in the registry then one party can apply to the mediation office where the competent court is located. Then mediation will be carried out by one of the registered mediators who will be appointed randomly.
16th May 2019
The payments in foreign currencies or indexed foreign currency have been prohibited on September 13, 2018 by the Presidential Decree which is amending The Decree Numbered 32 on Protection of the Value of Turkish Currency. The Amendment Communique (No.2018-32/51) which clarifies the new implementation and exceptions has been published in the Official Gazette on October 6, 2018 by the Ministry of Treasury and Finance.
16th May 2019
Recent debates in Turkey between some of Turkish motion picture producers and a foreign based entertainment groups which distribute and display motion pictures prompt the legislator to make amendments to the current legislation in order to dissolve the discussions. Thereupon, The Law on Amendments to The Law on Evaluation, Classification and Promotion of Motion Pictures (No.7163) ("
Amending
Law
") is published in the Official Gazette on 30.01.2019.
16th May 2019
Patent protection of the newly discovered indications as well as the dosages, dosage routes and dosage regimen of the new forms of use, constitute an important part of managing intellectual property rights pertaining to pharmaceuticals. In the pharmaceutical area, a different field of use of a known molecule can be subject to a patent. If such a use is a secondary or further use, this type of patents is called "second medical use" patents. In consideration with the basic principles of patent laws, a second medical use should be meeting the criteria of novelty and inventive step in order to be lawfully granted patent protoction. The novelty herein is arising out of the novel curative use of an already known substance. In other words, the substance in question is already known but the curative use for a particular illness is not yet known.
Legal Developments
9th July 2020
The COVID-19, new type of Corona virus, has spread aggressively to many countries around the the world after first appearing at the Republic of China in December 2019. As the speed and effect of the  epidemic reaches important dimension, the World Health Organization (WHO) described the epidemic as a "pandemic" and increased the global risk level form "high" to "very high" on 11 March 2020.
9th July 2020
In our article dated 20.04.2020 in respect of COVID-19 effects on arrestof ships in Turkey, it has been stated that under the provisional article 1 ofthe Law numbered 7226 dated 25.03.2020, 
enforcementof precautionary attachment orders on the ships has been suspended as of 22.03.2020 until 30.04.2020, and if the Covid-19 pandemic continues, suspensionperiod may be extended up to 6 months for once by the President.
4th June 2020
The Grand National Assembly of Turkey has introduced a new legislation on product liability and safety matters and technical regulations of products in Turkey. The Law numbered 7223 on the Product Safety and Technical Regulations ("The Law") is published on Official Gazette on 12 March 2020 to be effective as from 12 March 2021 by annulling the Law numbered 4703 on the Preparation and the Implementation of the Technical Regulations regarding the Products ("the Preceding Law" or "the Law Numbered 4703"). The Law, having mostly based upon the same grounds of the Preceding Law, constitutes crucial differences in terms of the product liability.
23rd April 2020
On 25.03.2020, The Grand National Assembly of Turkeyenacted the Law numbered 7226 for the amendments on certain Codes as well assuspension of the procedural deadlines on the purpose of preventing loss of anyjudicial rights due to the Covid-19 pandemic.
Top Tier Firm Rankings
Firm Rankings